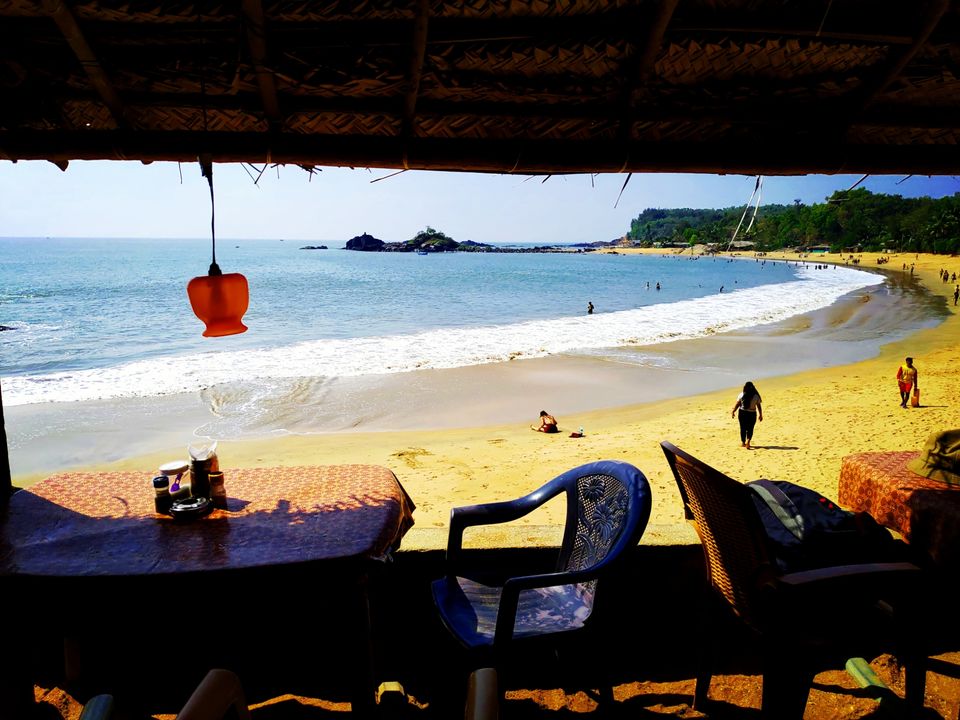 Gokarna is a small town in Karnataka less famous among Indians and having a great fan following among the foreigners. This is the reason why you will see very less Indian tourists as compared to the tourists coming from different parts of the world. A place having silent beaches and warm vibes for one to relax and avoid the crowd that Goa possess.
MONTHS TO VISIT: December and January
HOW TO REACH:
1. Train to Gokarna road or Kumta
2. Bus to Gokarna
3. Flight to Goa and then bus to Gokarna
SPECIALTIES:
1. Less crowded beaches
2. Foreigners from different countries like England,Russia,Isarel,Italy,France etc.
3. Less popular but still more effective place
SPOTS TO VISIT:
1. Gokarna beach
2. OM beach
3. Kudle beach
4. Half moon beach
5. Paradise beach
6. Mahabaleshwar temple
7. Mahaganpati temple
8. Yana caves
9. Vibhooti falls
10.Mirjan fort
COSTS INVOLVED:
1. Hostel - INR 500/day
2. Scooty - INR 500/day plus petrol
3. Food - INR 200/meal
4. Vibhooti falls - INR 5/person
5. Ferry ride - INR 300/person
SPOTS IN BRIEF:
1) GOKARNA BEACH
This beach is located in Gokarna town and is mostly taken by the locals. No shacks are available on this beach. This is the beach where you will see the locals enjoying their time with their friends and families. You will find some local shops outside the beach selling some religious stuffs. You will rarely find any foreigners out in this beach.
THINGS TO DO:
Sit, have coconut water and just enjoy the locals enjoying.
TIPS:
1. Don't spend much time out here as this beach is very crowded
2. This beach is at walking distance from Kudle beach and also there is a long way to reach. So, be careful to take the shorter way to reach here from Kudle beach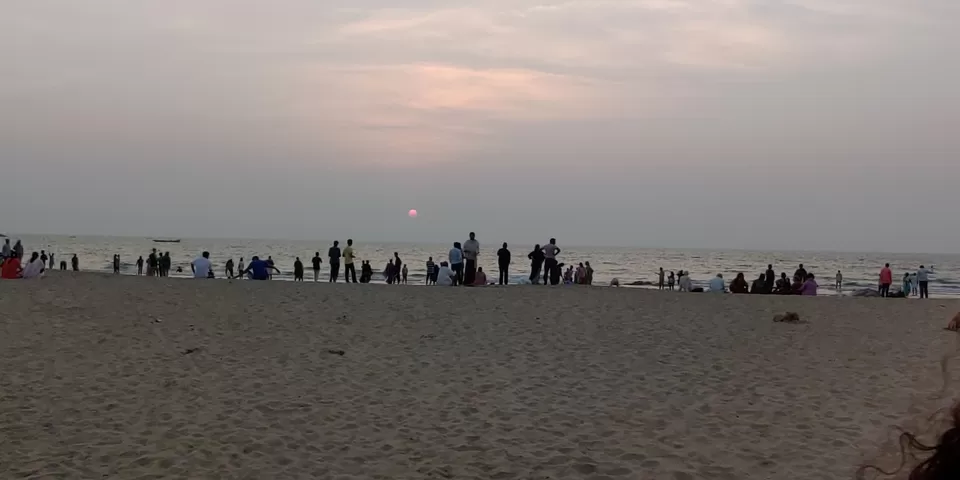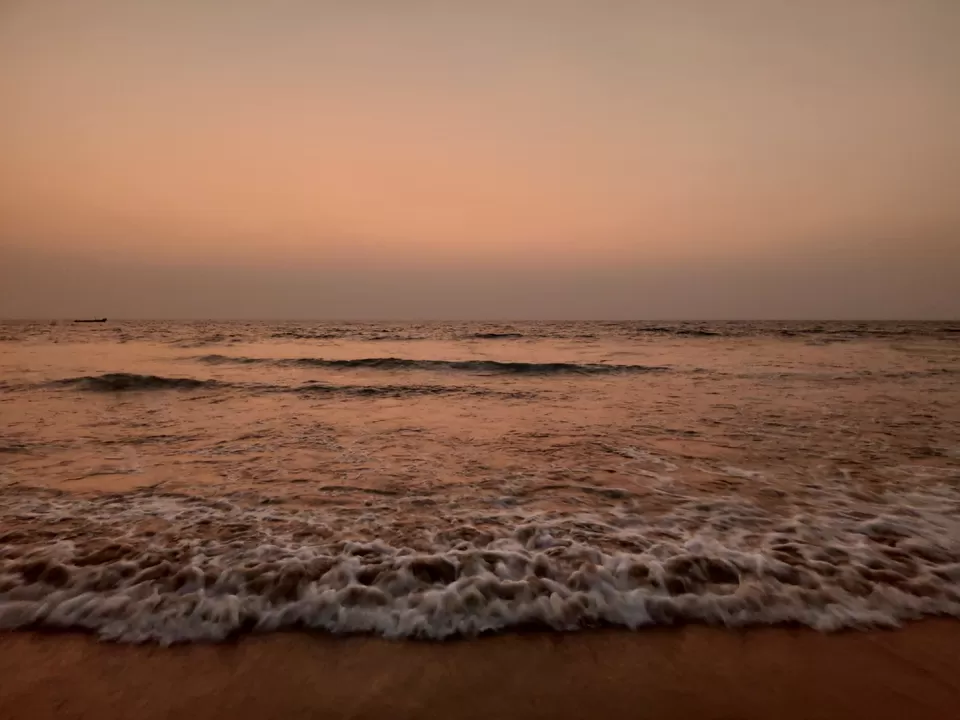 2) OM BEACH
The best of all the 5 beaches. The reason behind it's name is that when you see the beach from the top it is shaped as OM. It's the most happening beach with most of the foreigners. It has the most famous cafe of Gokarna, Namaste cafe where you will get different type of cuisines. It has two sides, one where all the water sports are done and has more public and the other side where you will only see foreigners having fun swimming, playing freesbie, taking sunbath, doing yoga and exercise. There are many shacks on this beach with cafes and they also provide rooms to stay at a nominal charge. I recommend Namaste cafe and Garden cafe to have delicious food on this beach. These cafes charge approx 300 to 400 rupees per night stay and are mostly occupied by the foreigners.
THINGS TO DO:
1. Water sports like jetski,banana ride,ferry ride
2. Viewing sunset is must here
3. Play freesbie
4. Do have your meal with the beach view
5. Beach trek to halfmoon beach
TIPS:
1. Sit at the other side of the OM beach to avoid the crowd and have some silent space for you
2. If you don't have your vehicle then don't stay there till long time as at night the Autowalas literally double their charges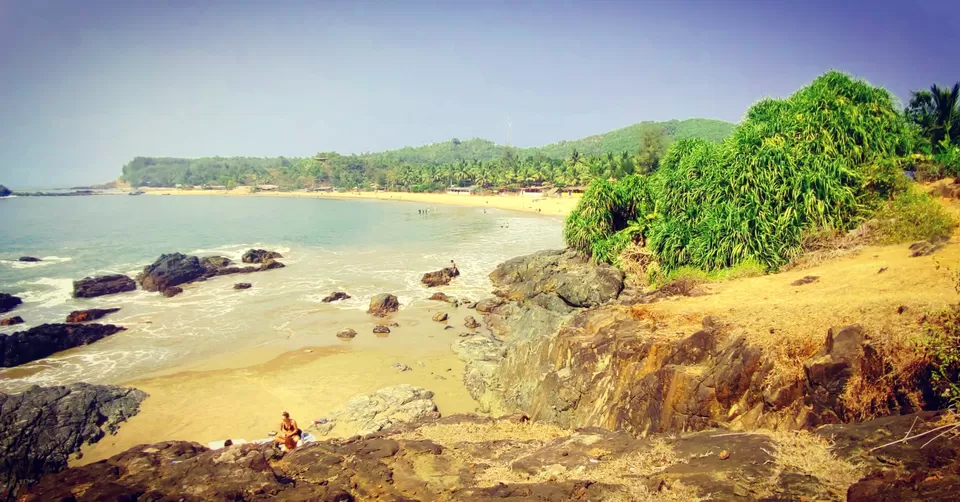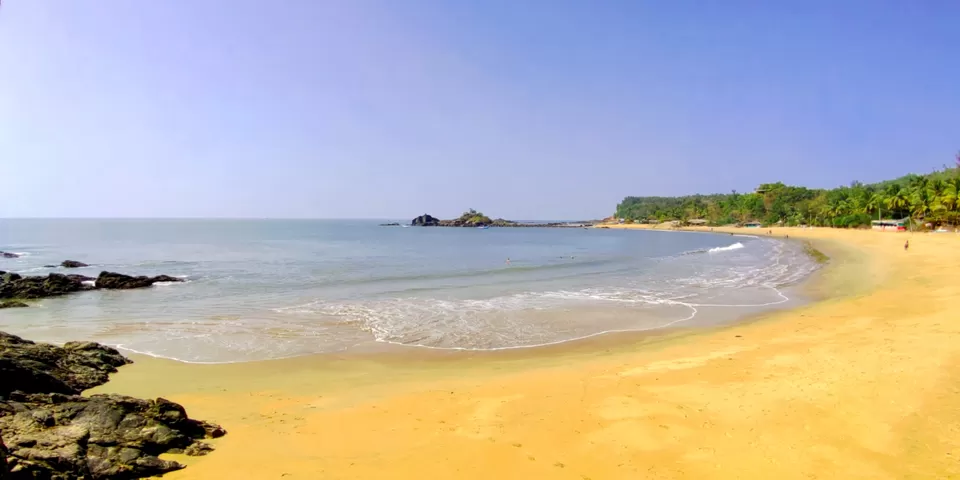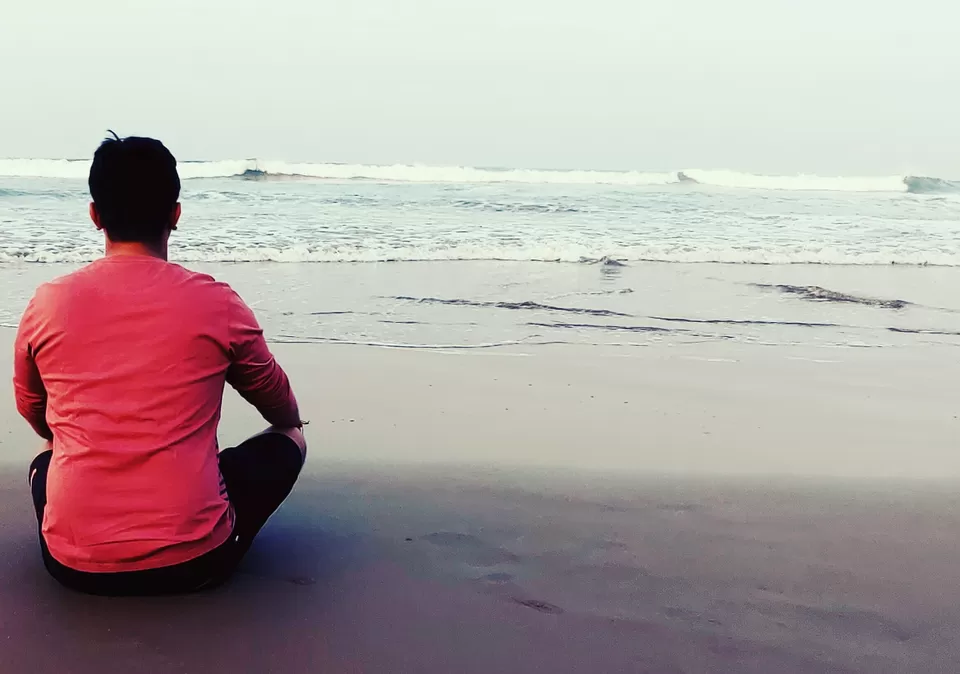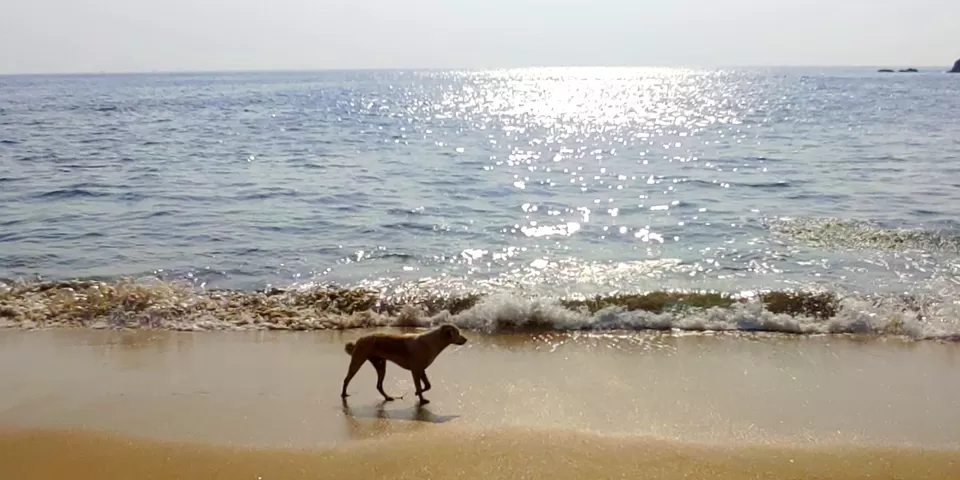 3) KUDLE BEACH
The other happening beach with lots of cafe options and shacks to stay. The distance between OM beach and Kudle beach is approximately 3 KMs. You will see lots of people taking a morning walk here and doing yoga in the morning. There are no water sports here but still a beach to die for. Come here, walk barefooted on the sand and just feel the breeze in the morning. Near to the beach there are various hotels and resorts to stay, so people stay at Kudle and go to OM beach everyday where there are less options to stay. The Autowalas will charge you INR 250 to Kudle beach from Gokarna railway station for a 13 KM journey and the taxi will charge you INR 350.
THINGS TO DO:
1. Go for a morning walk barefooted
2. Try different foods from different cafes
3. Have a view of the sunrise
TIPS:
1. If you are at Gokarna city then take a walk till Kudle beach and don't go for Auto as it's on a walking distance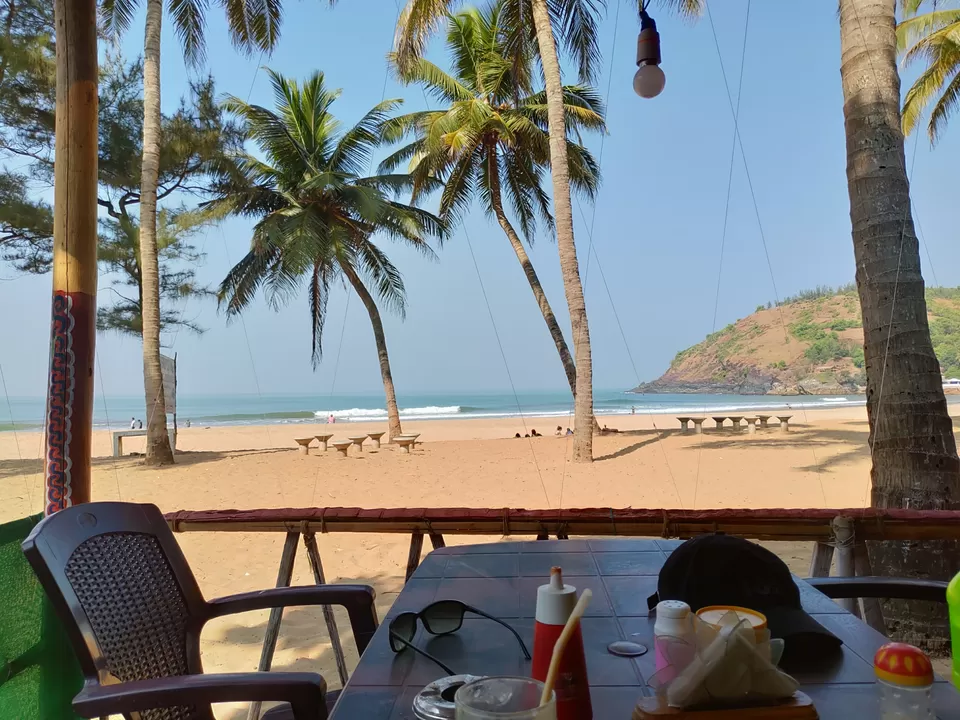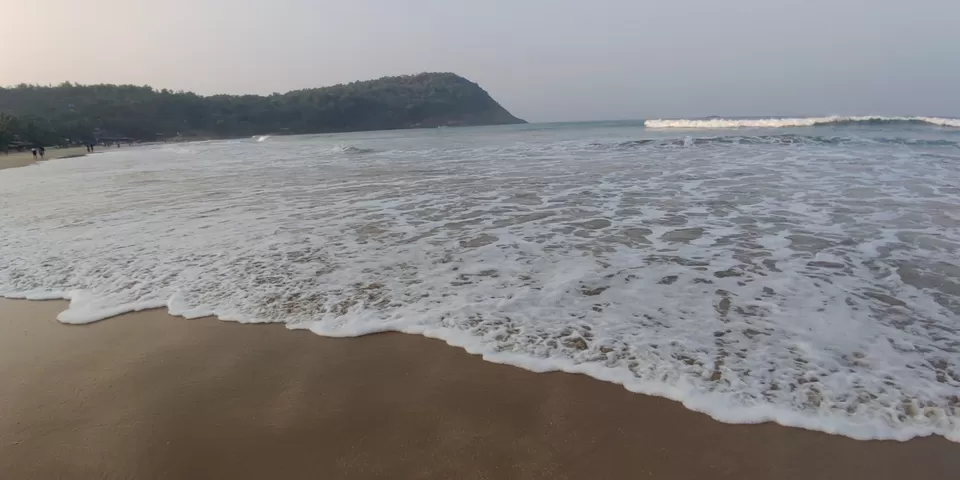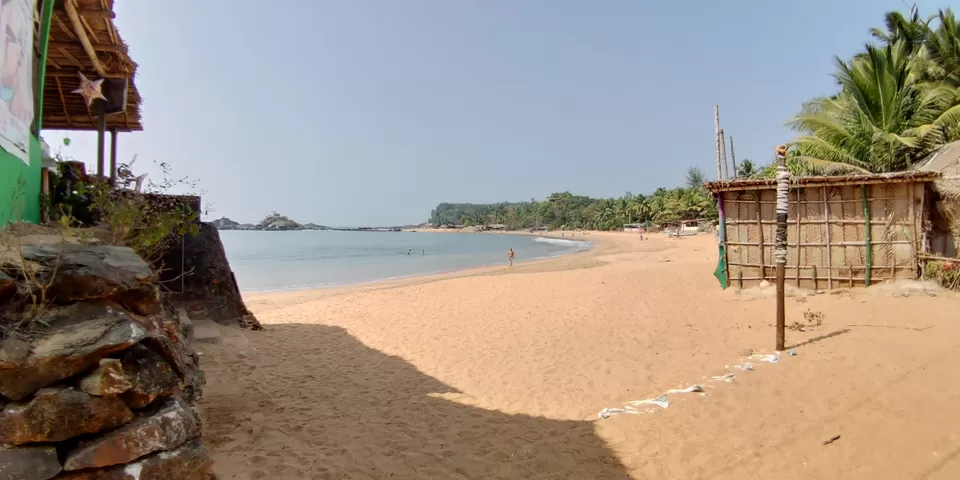 4) HALFMOON AND PARADISE BEACH
These two beaches are not reachable by road. One has to by trekking or go by a ferry. The trek is quite tricky and one has to be very careful while walking as the trek takes you through jungle and one may loose the way. First you will reach Halfmoon beach and then further ahead the Paradise beach. The way to Halfmoon beach is manageable but the way to Paradise beach is a bit dangerous. One has to be a good walker to go to Paradise beach by trekking. You will get food at Half moon beach but you will get nothing at Paradise beach. You can take a ferry ride from Halfmoon beach till OM beach. The ferry will show you the Paradise beach from a distance and will drop you at OM beach for INR 300 per person.
THINGS TO DO:
1. Beach trek from OM beach till Halfmoon beach
2. Ferry ride from Halfmoon beach to OM beach
TIPS:
1. Beach trek is a must to do as it gives a stunning view
2. It can be tiring, so carry water with you
3. Be careful while walking as the trek can be dangerous
4. Return on a ferry as it is also an experience in itself
5. The last ferry runs at 7:30 PM, so don't be late in returning otherwise you will be stuck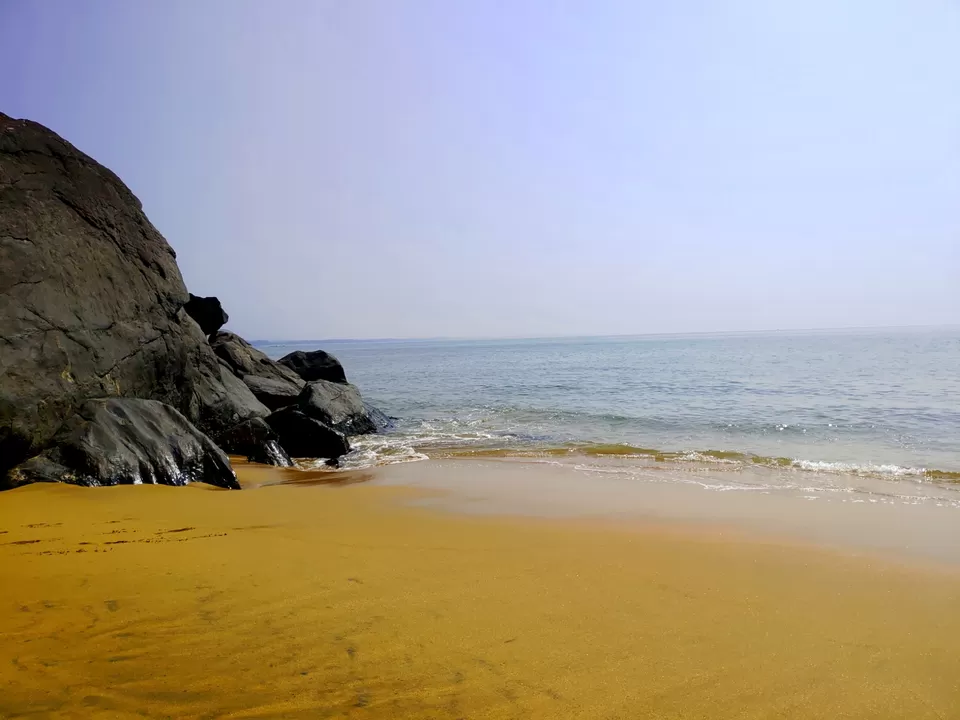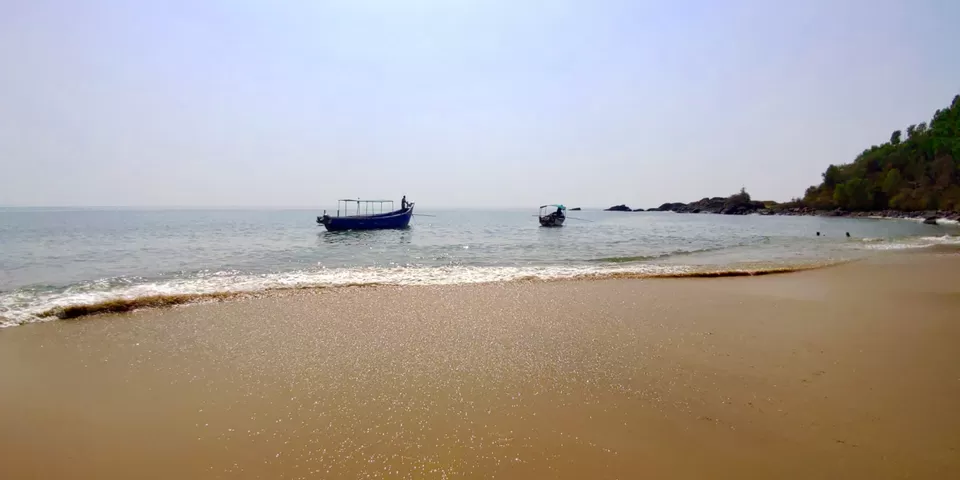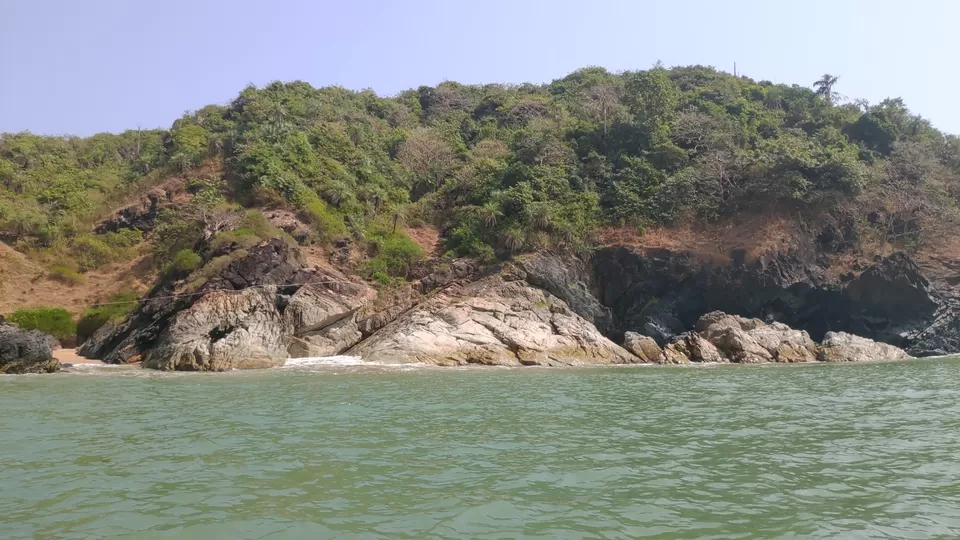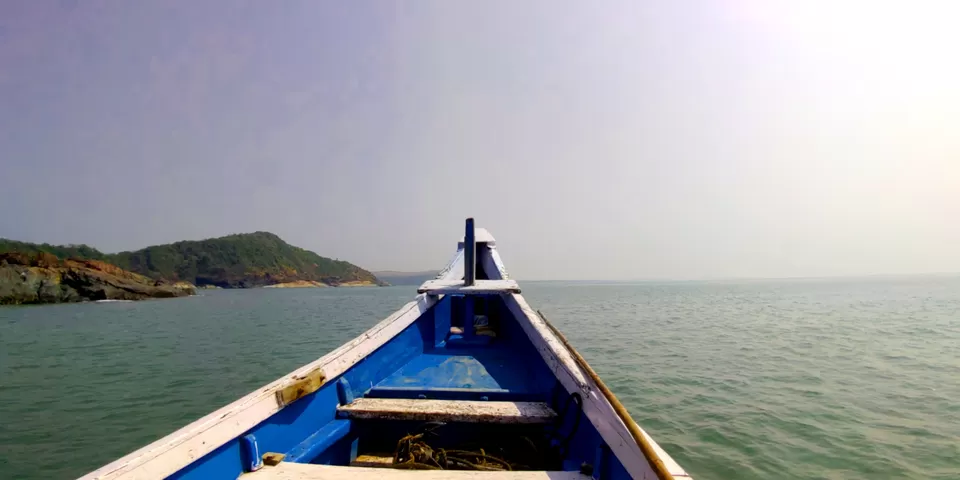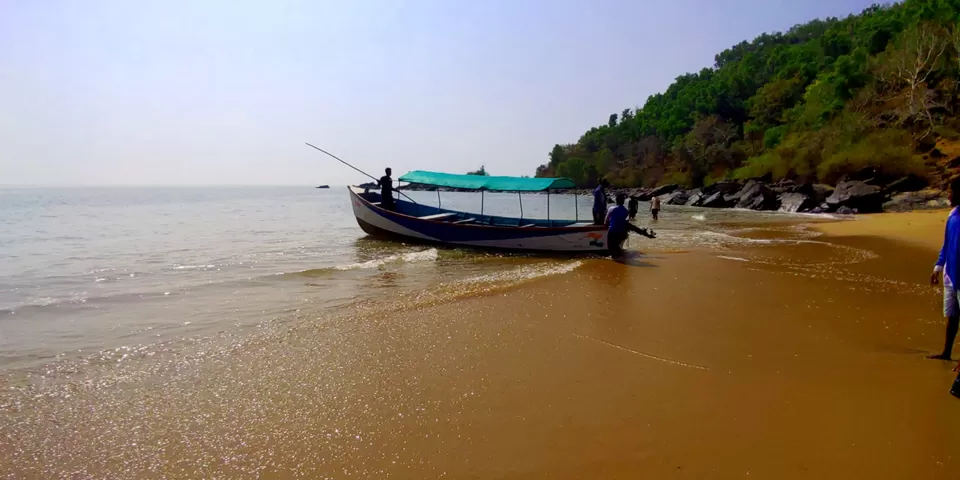 5) VIBHOOTI FALLS
The best picture of mother nature is seen here with a waterfall surrounded by trees, a rainbow and small fishes tickling your feet inside the water. Vibhooti falls is 47 KM from Gokarna and I insist you to go on your private vehicle as the way to reach is amazing. There would be a entry fees of INR 5 and also a Parking charge of INR 5. You will have to walk for a small distance to reach at the falls from the parking area. Take a dip into the pond and feel the cold water and the touch of the fishes. Don't miss out this place, just go.
THINGS TO DO:
1. Take a dip into the pond to feel the cold water and the fishes tickling your feet.
2. It's a worthy place to click some pictures, so click pictures of the nature at it's best
TIPS:
1. Go on your vehicle as the way is amazing
2. Carry extra pair of clothes as the clothes will get wet in the water. There is a changing room there.
3. Don't go near the waterfall if you don't know to swim well as the water is deep near the waterfall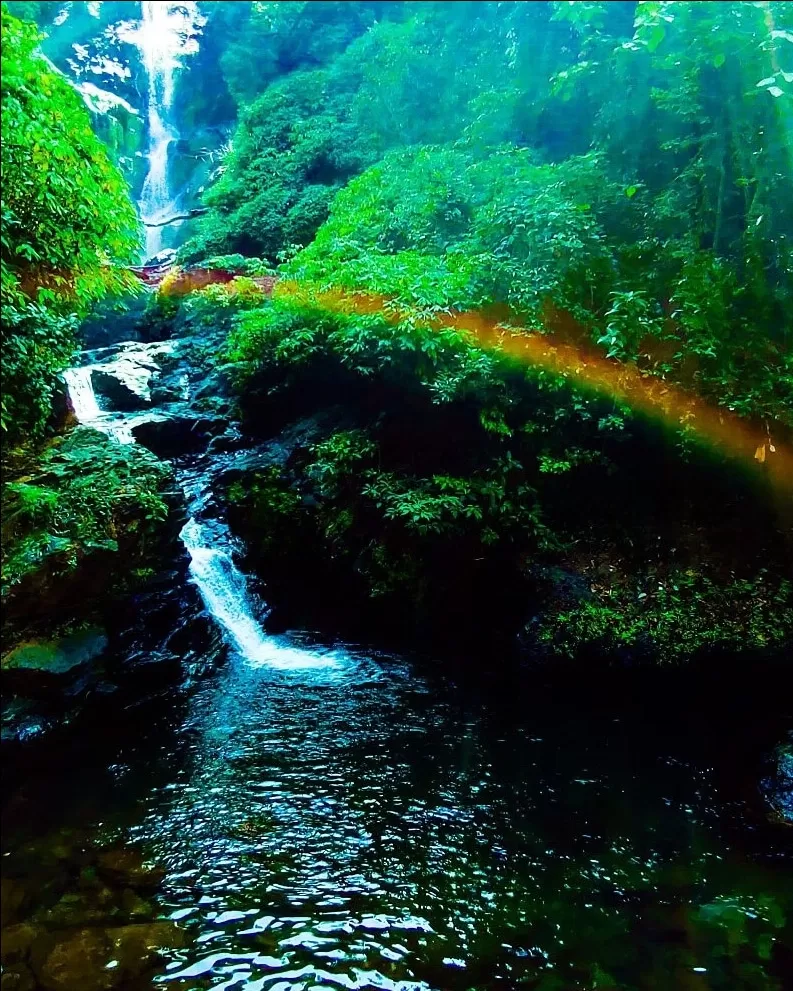 6) YANA CAVES
This cave is huge. You will not believe your eyes when you will see the structure of this cave. This place is approximately 10 KM from Vibhooti falls and the way is quite trechourous. You will have to walk some distance from the parking area to reach this cave. There is a temple there which will take you through the cave. You have to walk barefooted in the cave as the footwear is prohibited there. There are narrow paths to walk on in the caves with rats making noises and you will be amazed to see the structure of this cave.
TIPS:
1. Way towards caves is trechourous so be careful while driving
2. As footwear are not allowed walk carefully as there are small stones which can hurt you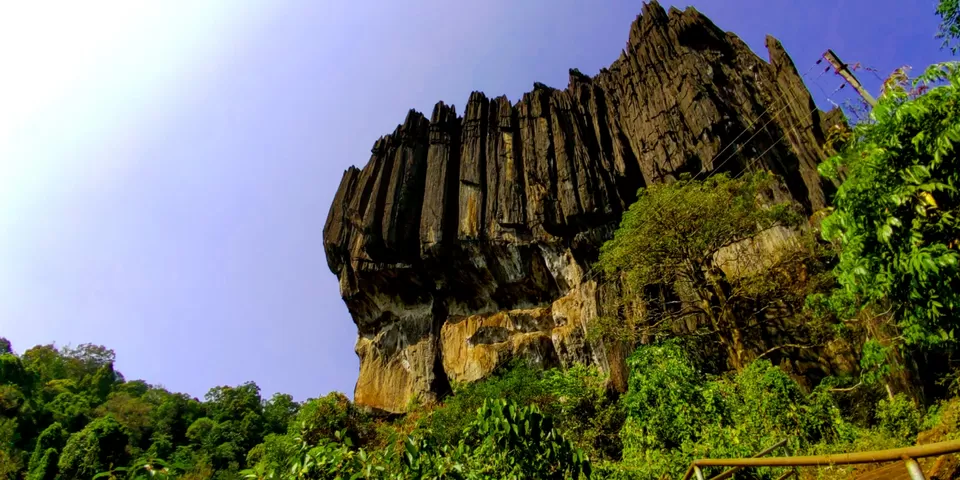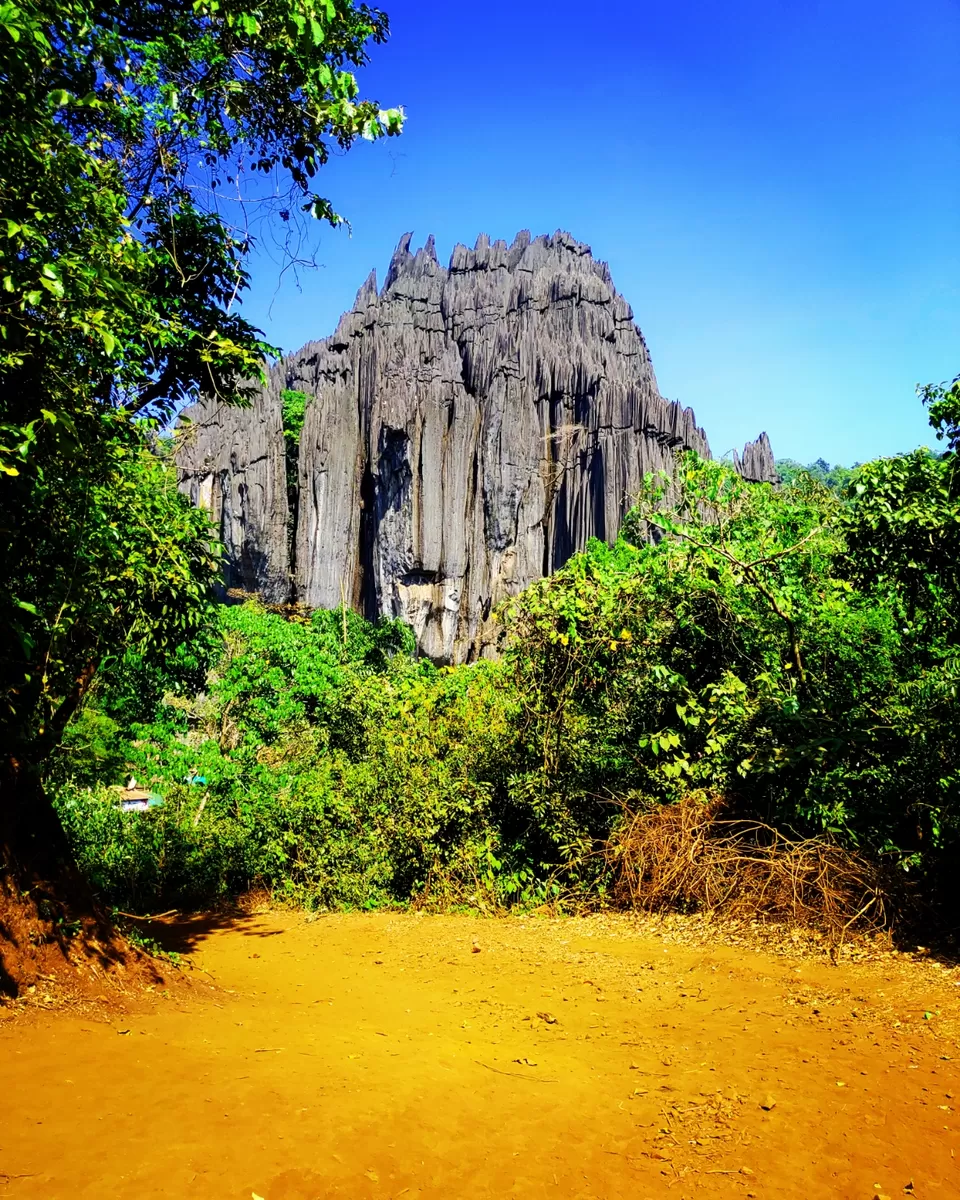 7) MIRJAN FORT
This fort is of another level altogether. The fort is so vast in it's area. You have to go there while you are returning to Gokarna from Yana caves as it will come on the way. Amazingly built up with great architecture.
TIPS:
1. The fort closes at 6 PM, so reach there before it closes for entry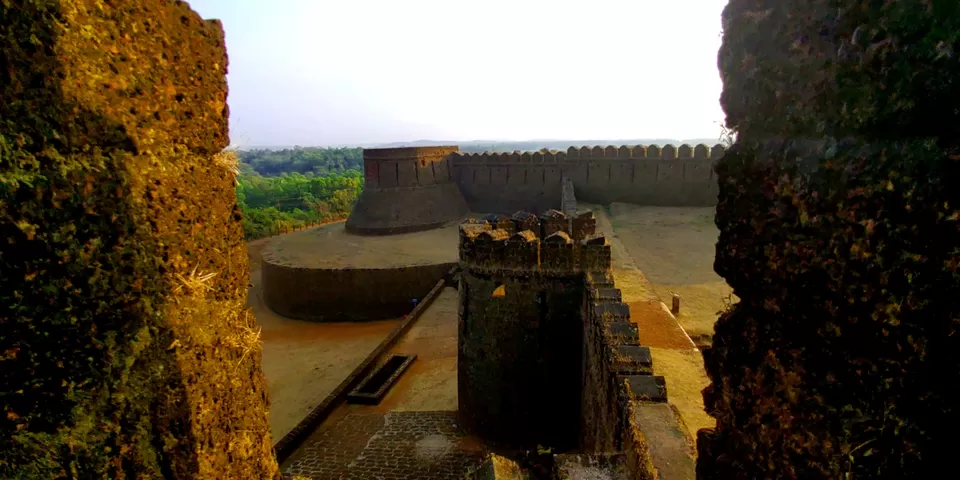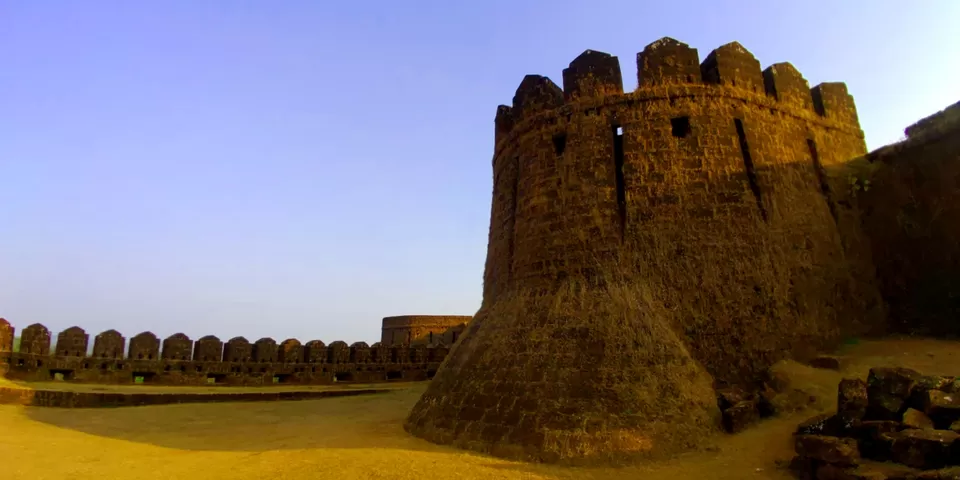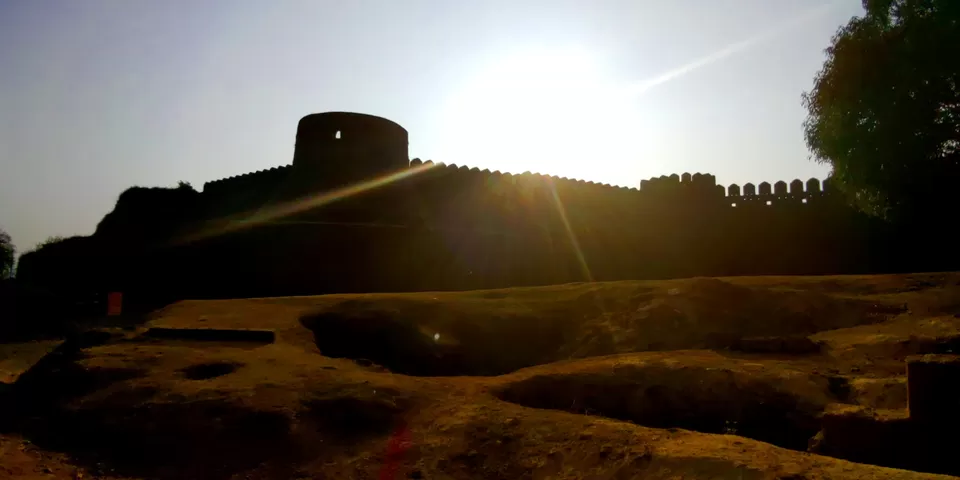 GENERAL TIPS:
1. Hotel charges are quite high here, so better go for hostel option. Zostel and HosteLavie at Kudle beach road are the best which will offer a stay for INR 500/day. This will also give a opportunity to interact with the fellow travelers
2. Go for street shopping at Gokarna main market. You will get variety of items especially musical instruments at a reasonable price
3. If possible share a auto with the fellow traveller as auto charges are high. This will reduce your cost
4. Talk to the foreigners as much as possible as they are very friendly and will not mind your company
5. If possible stay at the shacks in the beaches as it is cheaper and will give you a beach view all the time
6. Carry your water with you as water on the beaches are sold at a higher rate
7. Find the way which is shorter to go to Gokarna beach otherwise you will end up taking the longer way
8. Fill up your petrol while going towards Vibhooti falls and Yana caves as there are no petrol pumps out there. You can get struck there.
9. Rent a two wheeler as the auto charges are very high in Gokarna. You can rent it from City circle. Their number is 8277424387
Enjoy this amazing place and be happy. Keep traveling always.