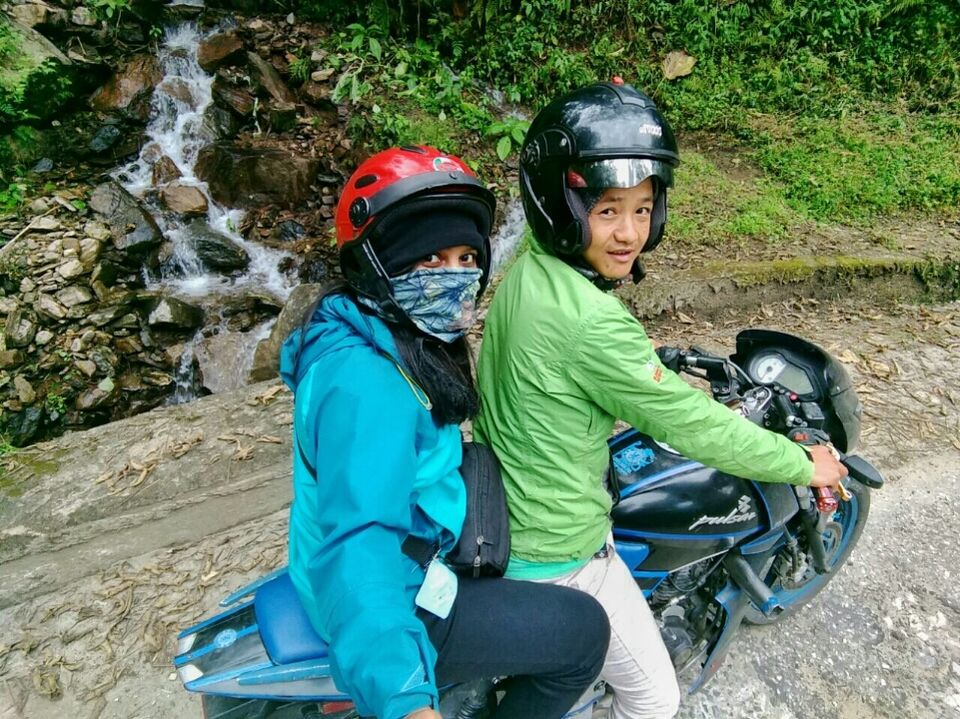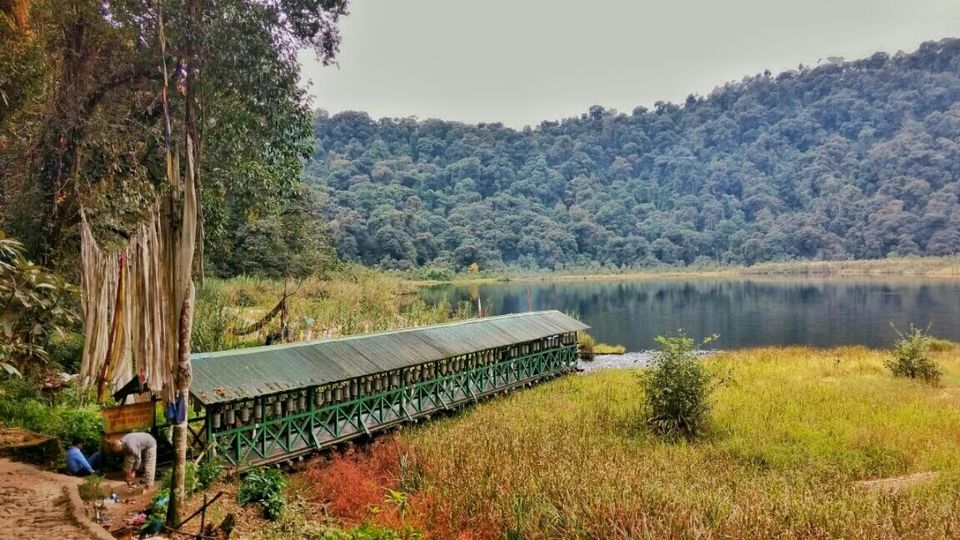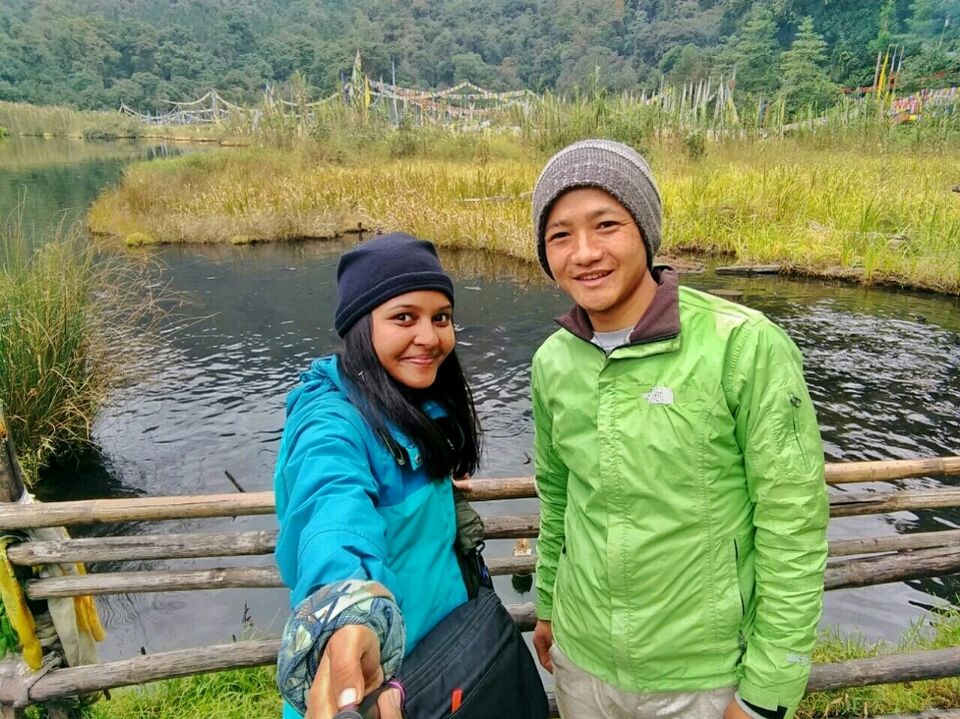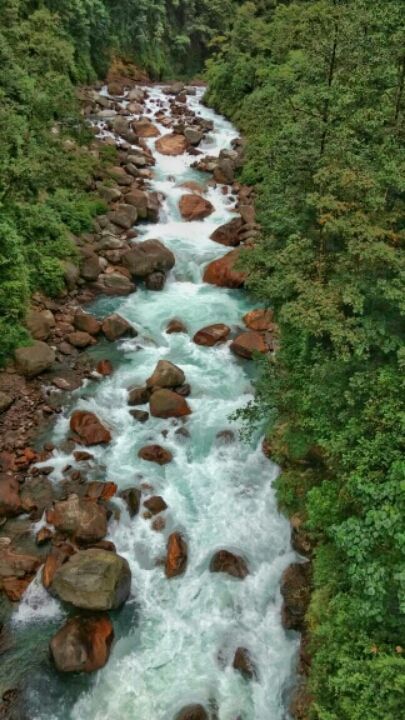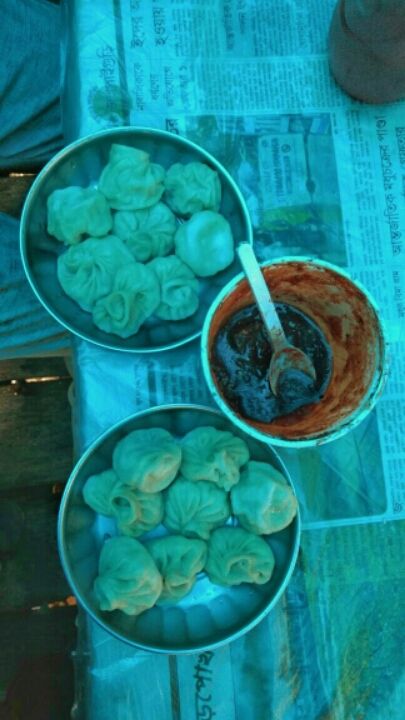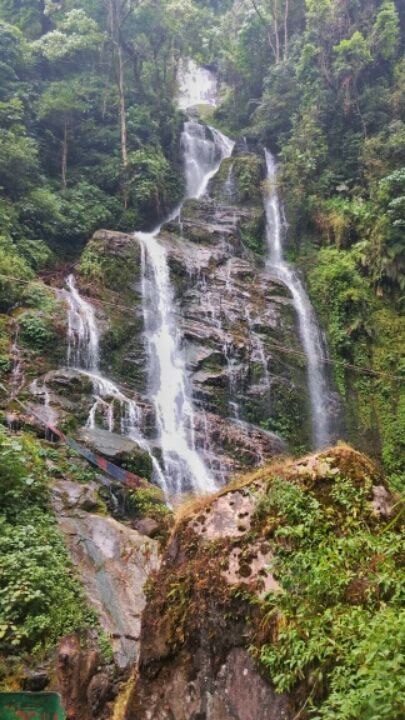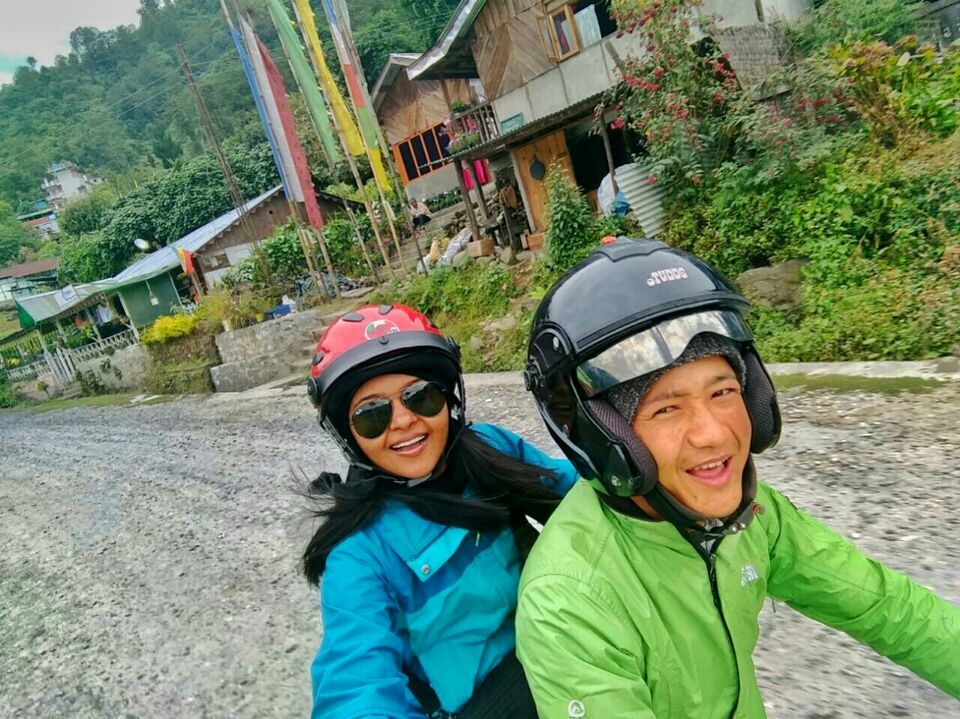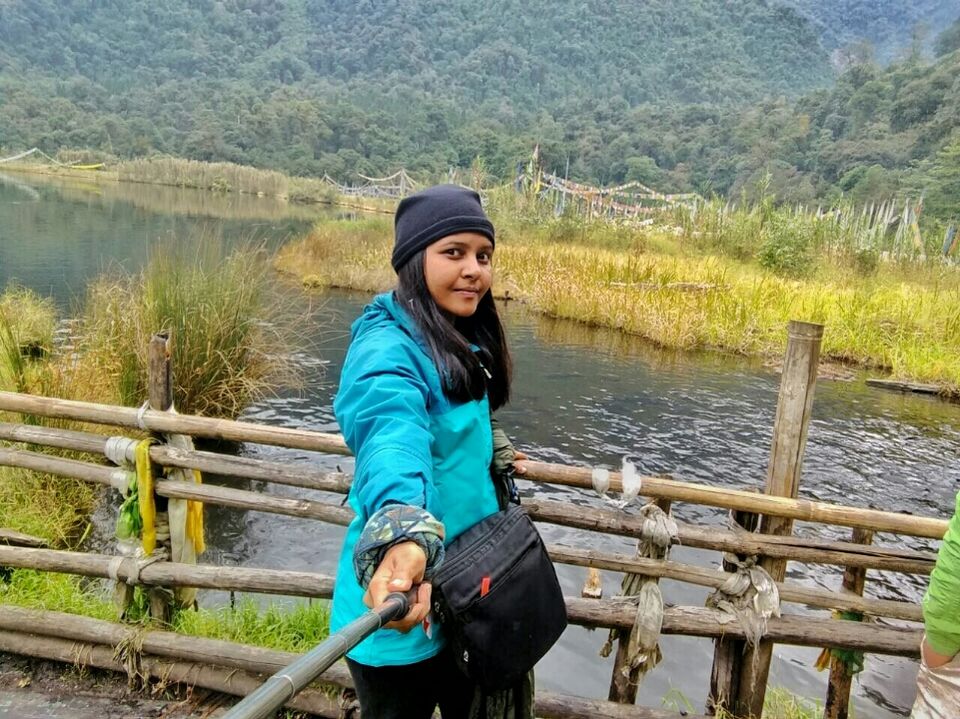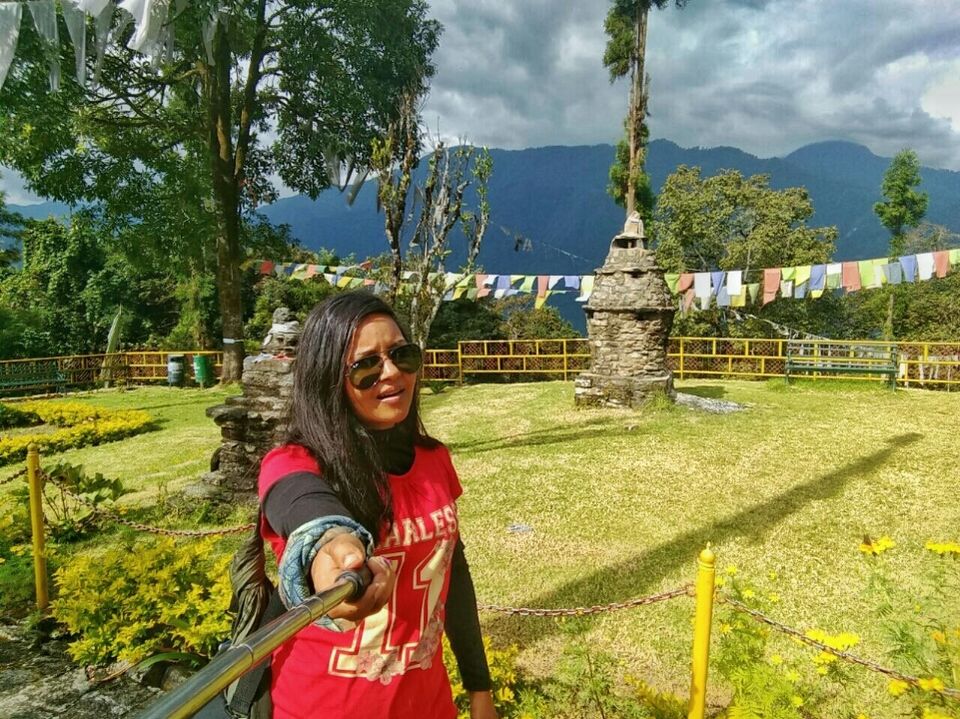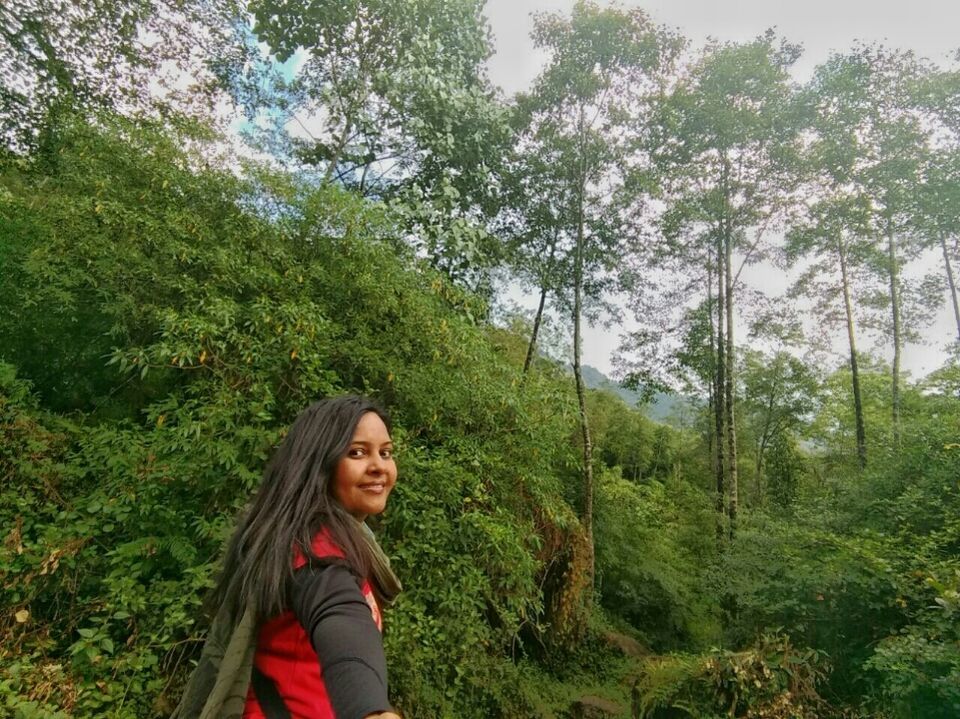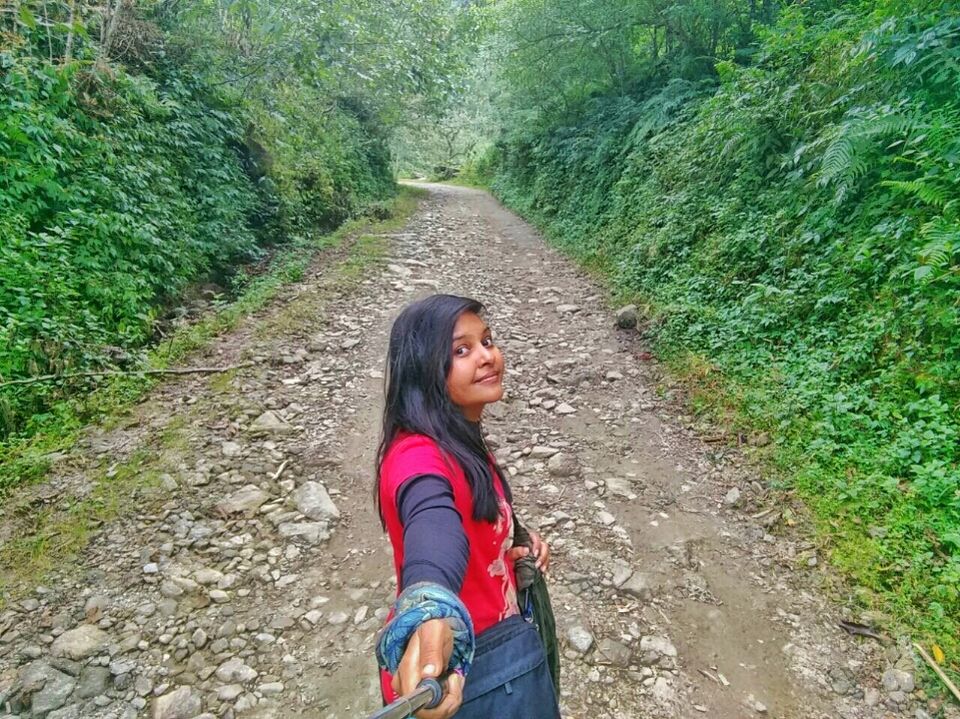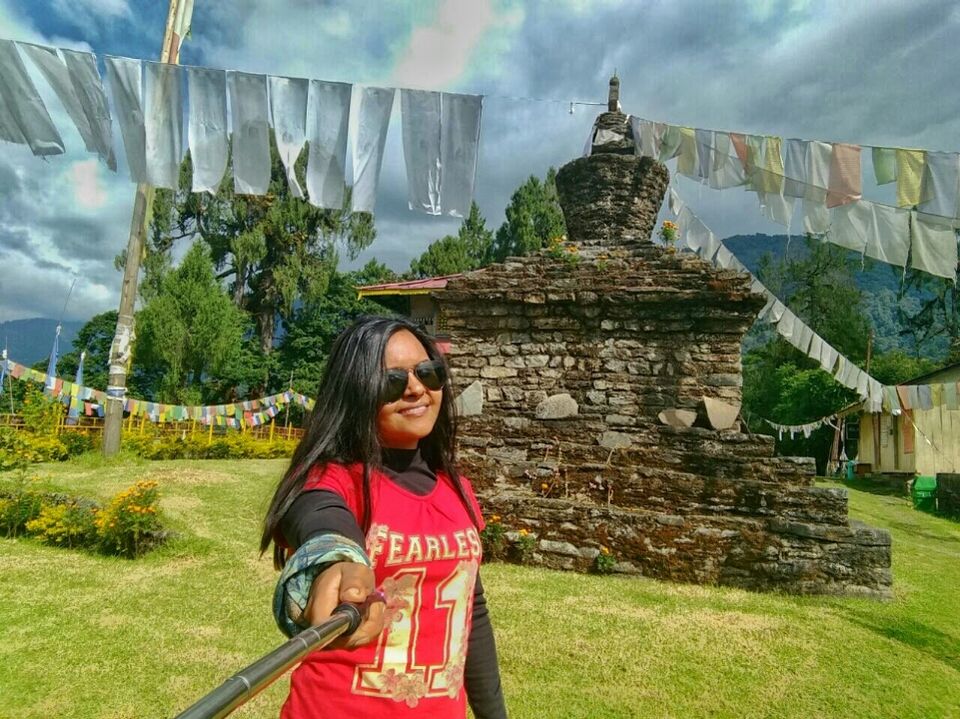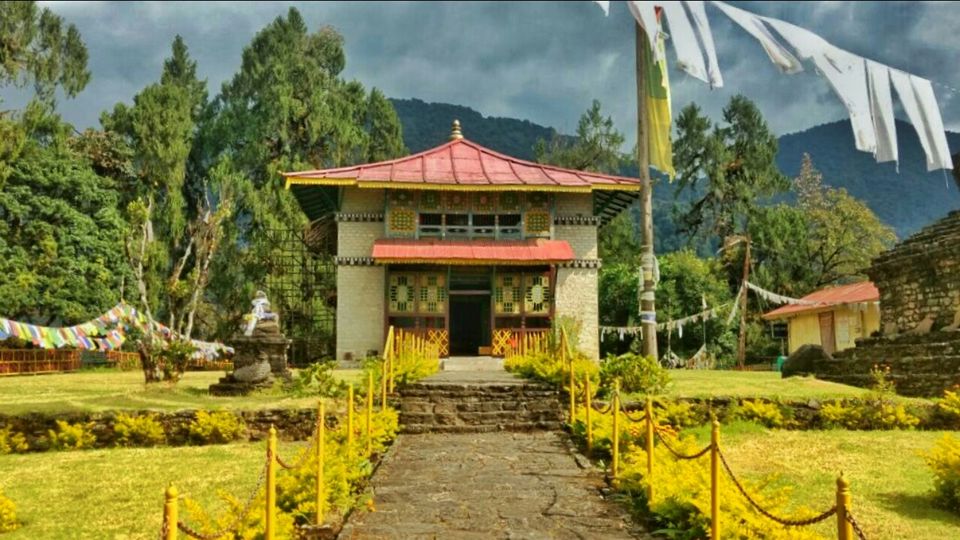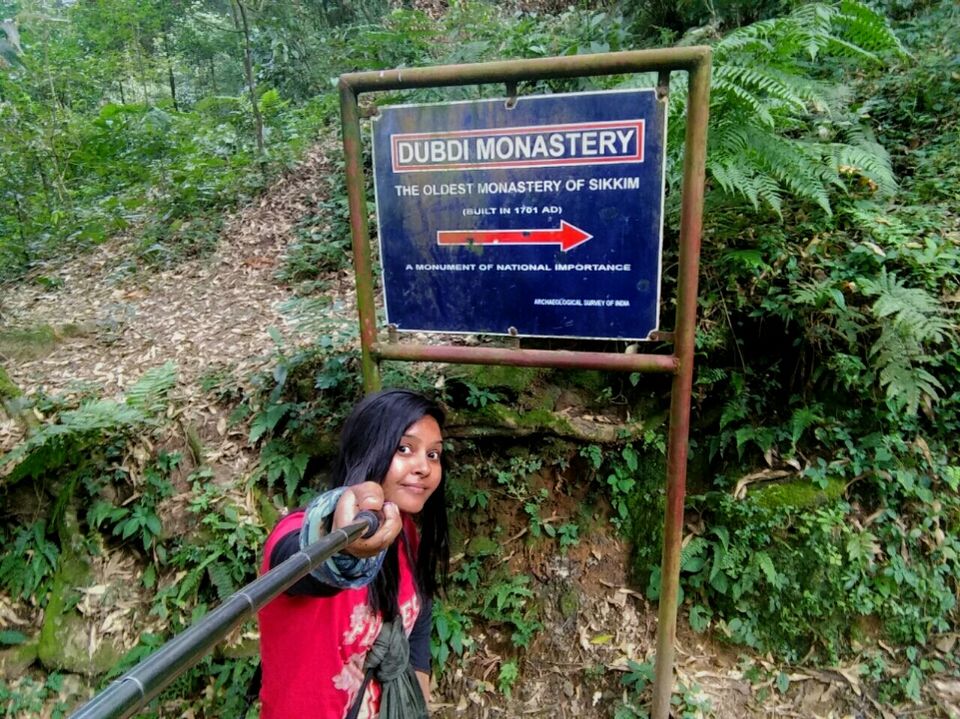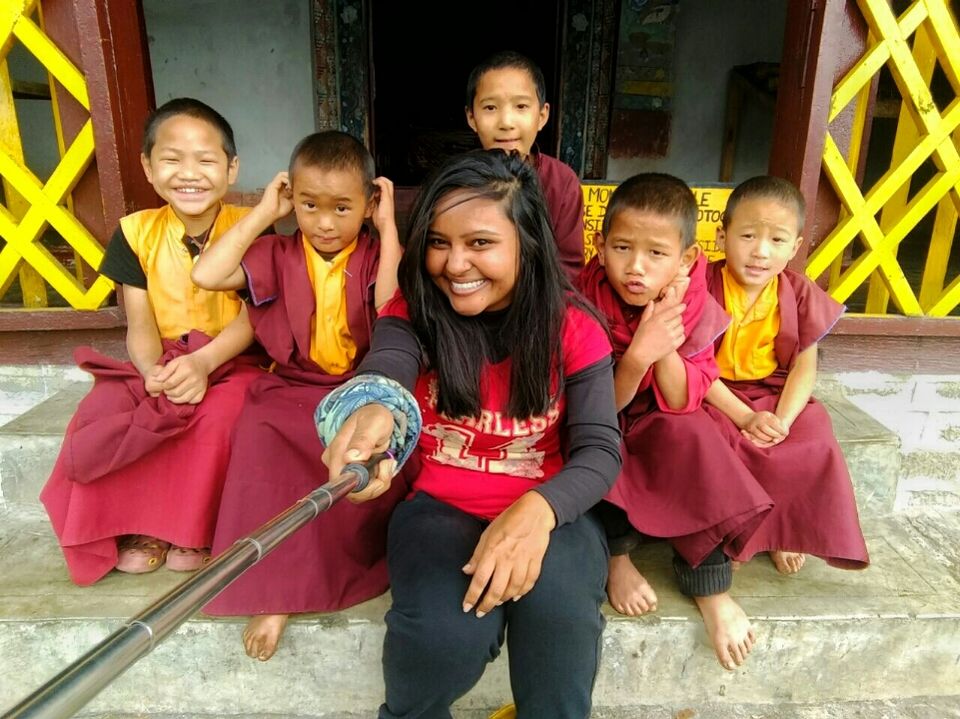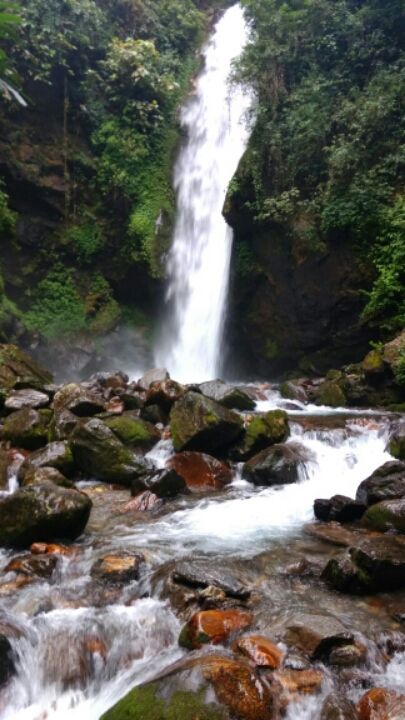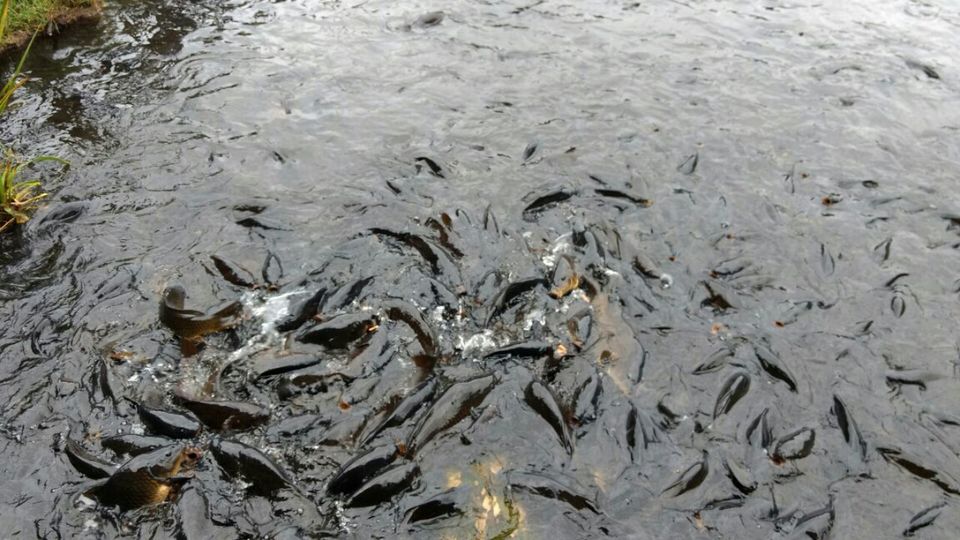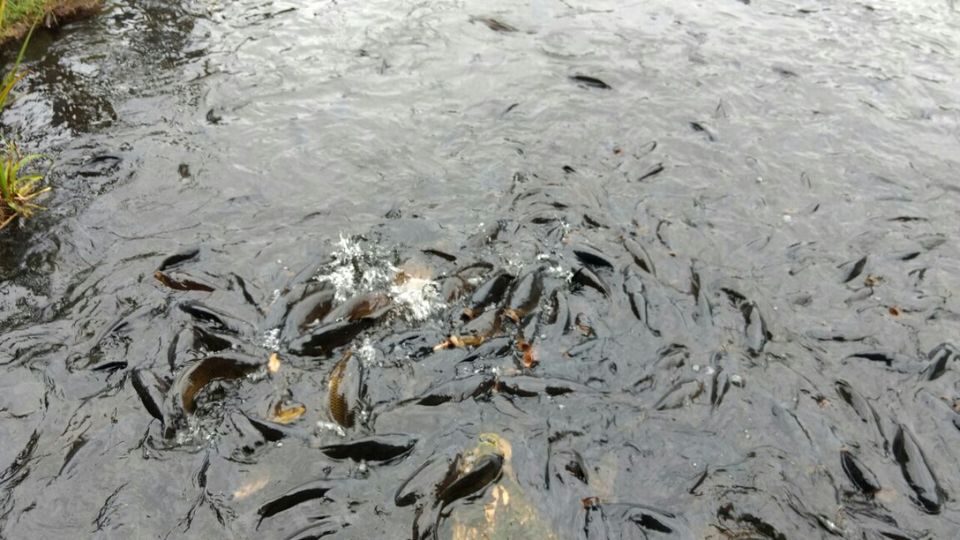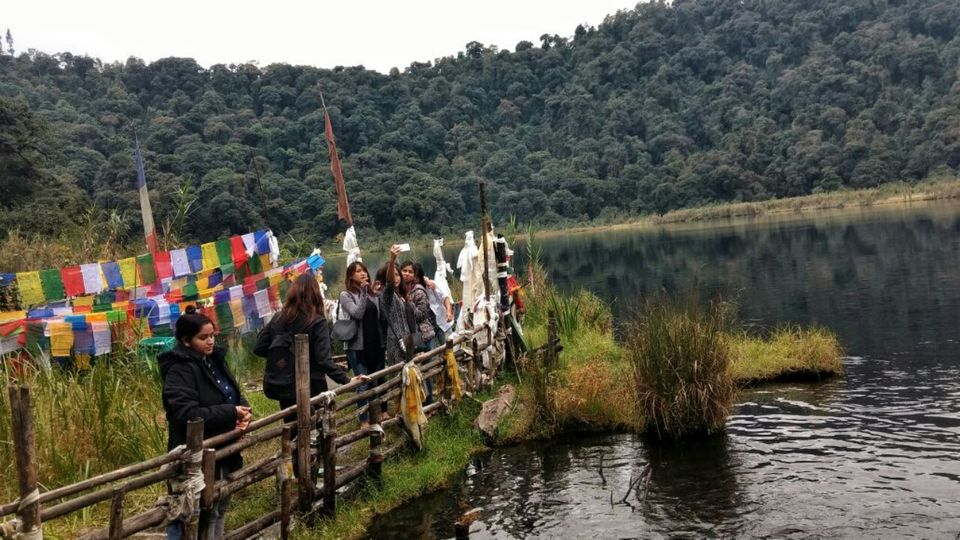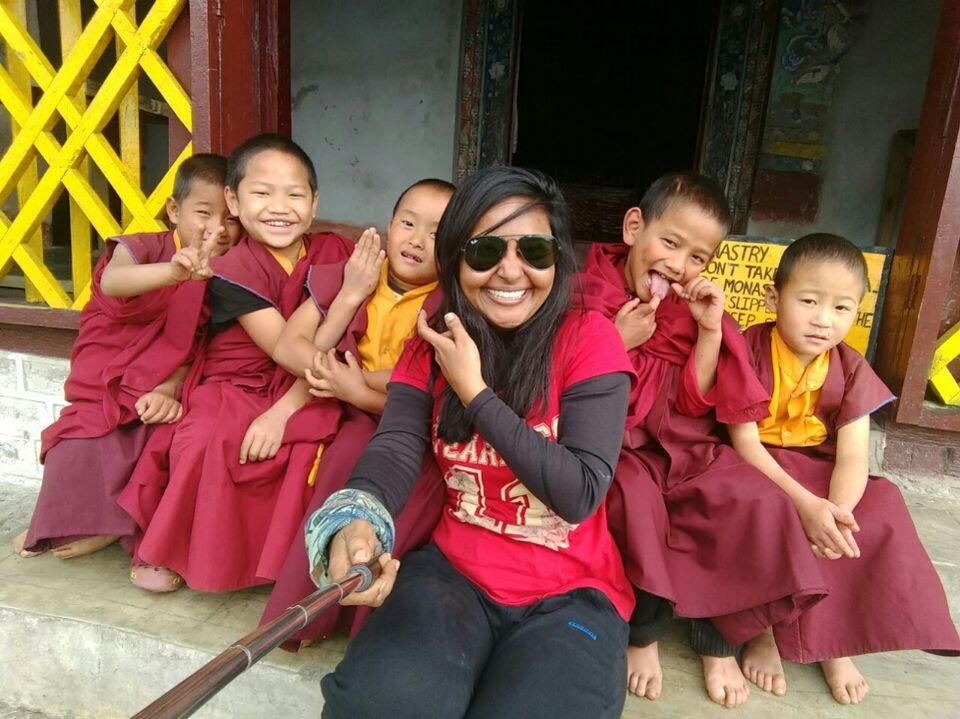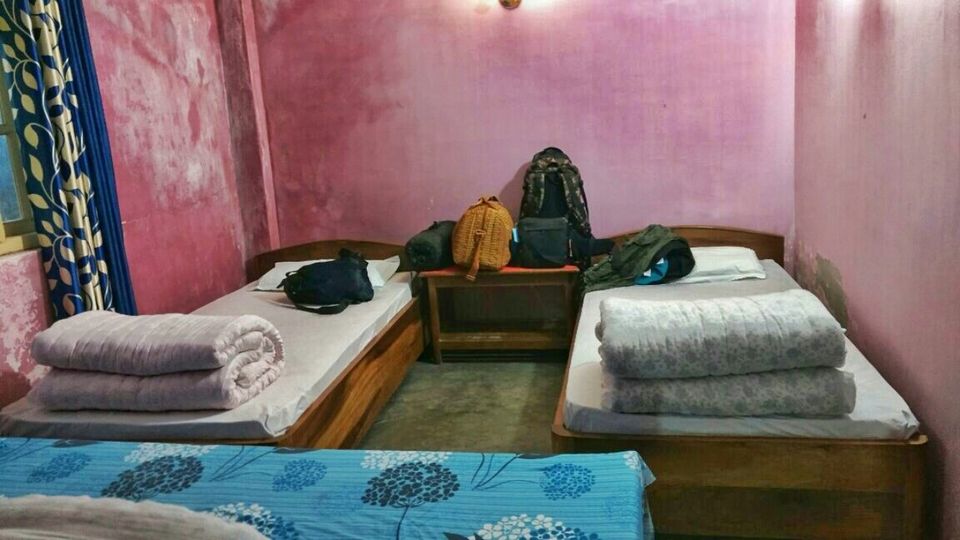 Waking up in the morning I decided to take a walk to Dubdi Monastery which was an hour hike and walk from Yuksom. The walk was pleasant with the sun basking it's golden rays in the cool breeze that spun around in the greeb atmosphere. No sweating but purely enjoying a 2 hour walk to and fro to the Dubsi Monastery. Enjoyed the time spent with cute little innocent lamas in the monastery.
Dubdi Monastery is known to be the first Monastery of Sikkim. 
Day 3 - Solo Backpacking to Sikkim by Amrapali
Dinesh, the sweet boy and the eldest son of the family running the homestay I am staying in Yuksom. He agreed to be my guide and transporter for today and take me around the places for just Rs. 500. Had a great time biking around with him in the hilly roads of Yuksom.
I spent the day riding Behind the Handlebar with Dinesh to Kaecheoperry lake. This lake happens to be a Holy place and people feed the fishes here. They dont allow fishing or any other activities in the lake. We also took time to visit the Kanchanjunga waterfall in the vicinity which was a beautiful ride with turquoise green water flowing everywhere.
Cost of 2 nights stay, food and motorcycle ride charges to locations was Rs. 1,000/-
If you are looking to stay at Yuksom in a dirt cheap rate then do not hesitate to stay here. The place is very clean with clean washrooms and geyser facility all included and the people here are too good with generous hospitality and care.
Kanchanjunga Homestay. Yuksom. CONTACT - DINESH 9647853284
Today I am off to Gangtok to take my journey further to the more exciting parts of Sikkim i.e. North and east Sikkim. The ride to Gangtok is of 5 hours. Hoping for the best..