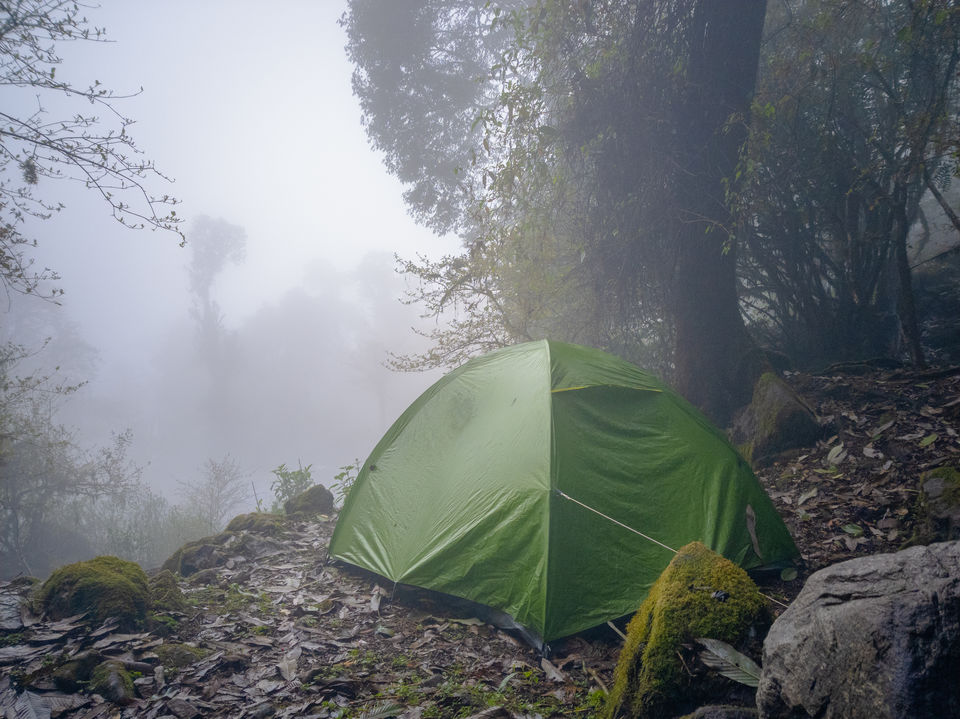 In January 2019, I went to one of my favorite places, Sikkim. Yes, the soul of Bengali and so as to mine, the Sikkim.
I try to avoid crowds, noise, and pollution whenever I'm traveling. This is the reason why some of Sikkim's popular places were not on my bucket list. However, in the sparse and quiet place, Yuksom was on my list.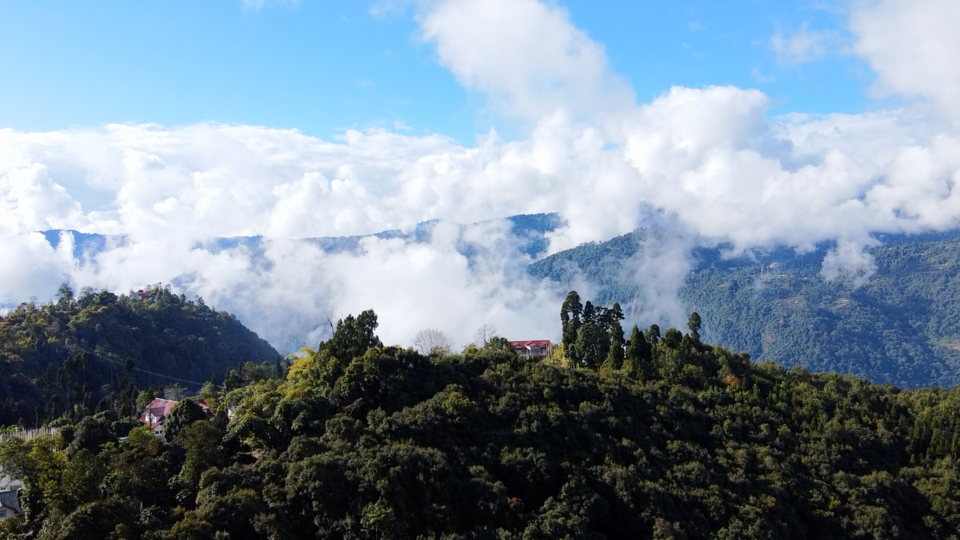 After reaching there I got to know about "goecha-la trek". Due to a shortage of time, the journey was not possible for me then. But I promised myself, "I'll come back to this place for the sake of you." Just as I promised myself, exactly within a year, I went back to Sikkim last March. I decided to visit multiple spots on this trip. But the actual point of this trip was my dream, trekking. So I made a proper plan. After visiting some pre-planned locations, I was back to Yuksom.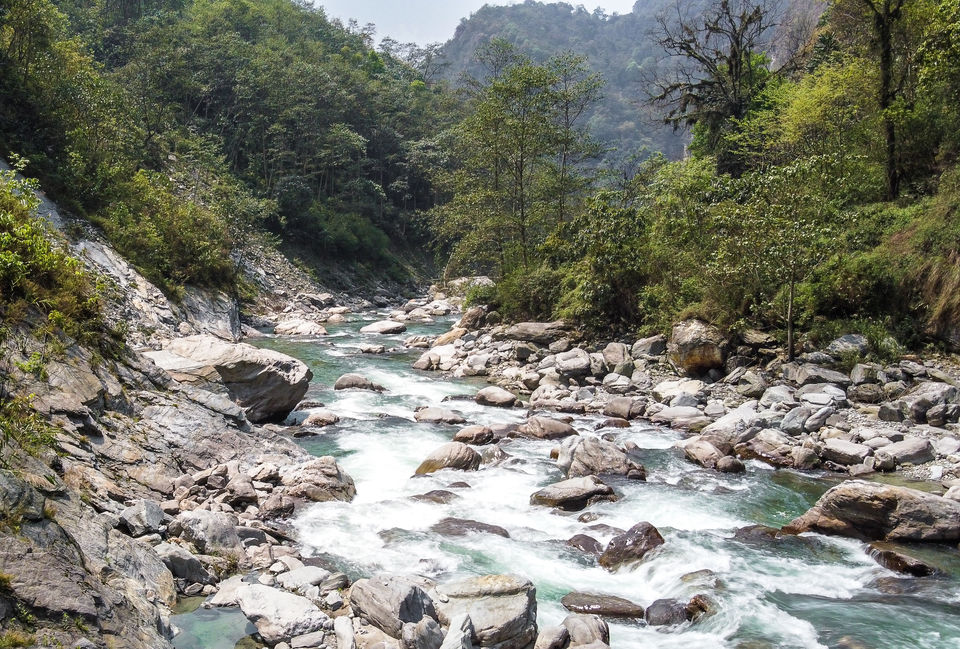 Got to know, it'll take twelve days to complete the full trek. So, for me, it was quite inconvenient. That's why I gave it a thought, what if it is not a full trek? It's not going to be a big deal and decided to enjoy at least some of its exposure. So, I allotted two days for this trek. I will trek for a day and stay in a tent at night and will be back the next day. It was already very thrilling just to think!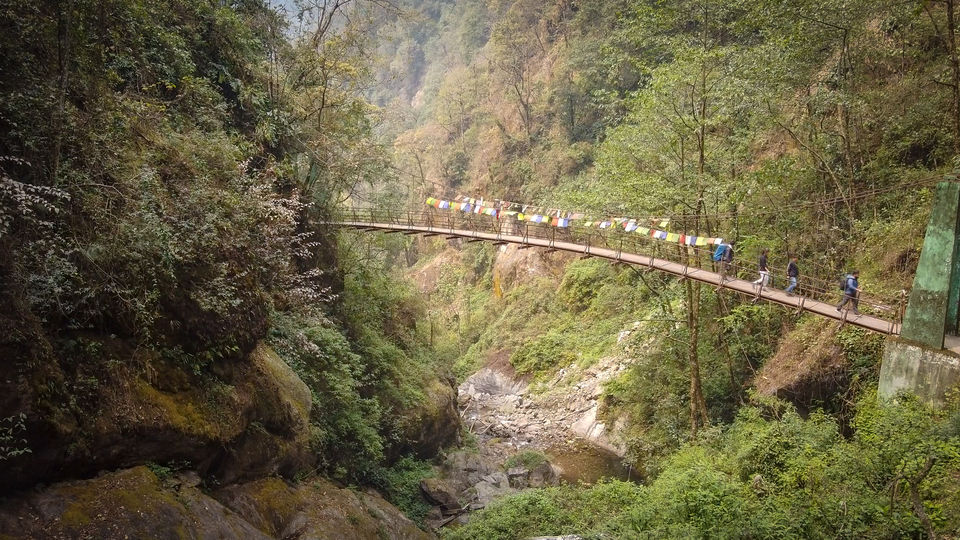 Let me also tell you, I took a guide for this trek. It's not mandatory to hire a guide. But for my easy-going trek, I hired a guide so that I don't have to manage lunch or dinner and all permissions which are related to trekking. I wanted to feel the depth of nature, I wanted to get lost in this depth. That's why I hired a guide.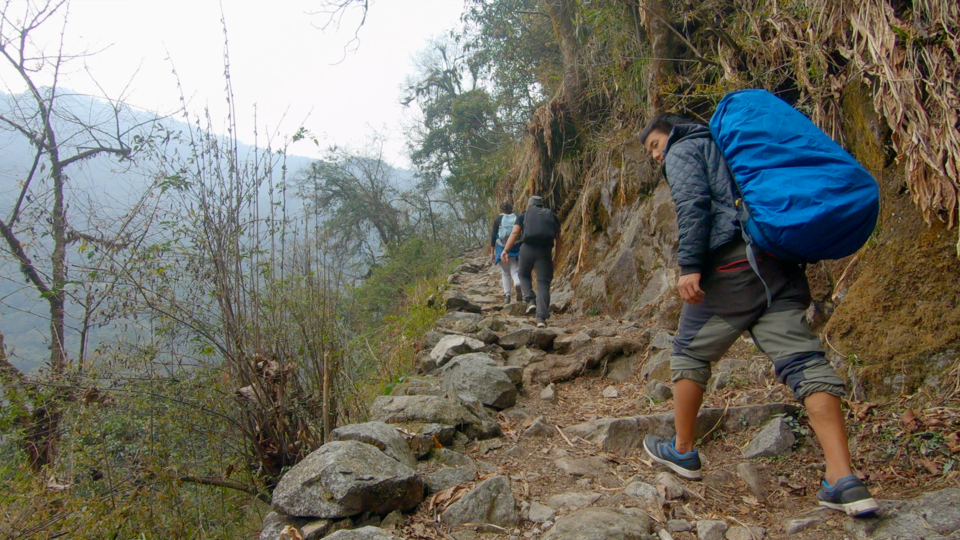 Our journey began at 9 in the morning. After crossing the high-low spiral road of the village, we are about to climb a steep road which was breathtaking. My plain land habituated breathing was knocking me from time to time, to inform me to wait a bit and my wife's condition was almost the same. But trust me, I didn't even waste a minute, even when out of breath, I captured the finest moments on camera.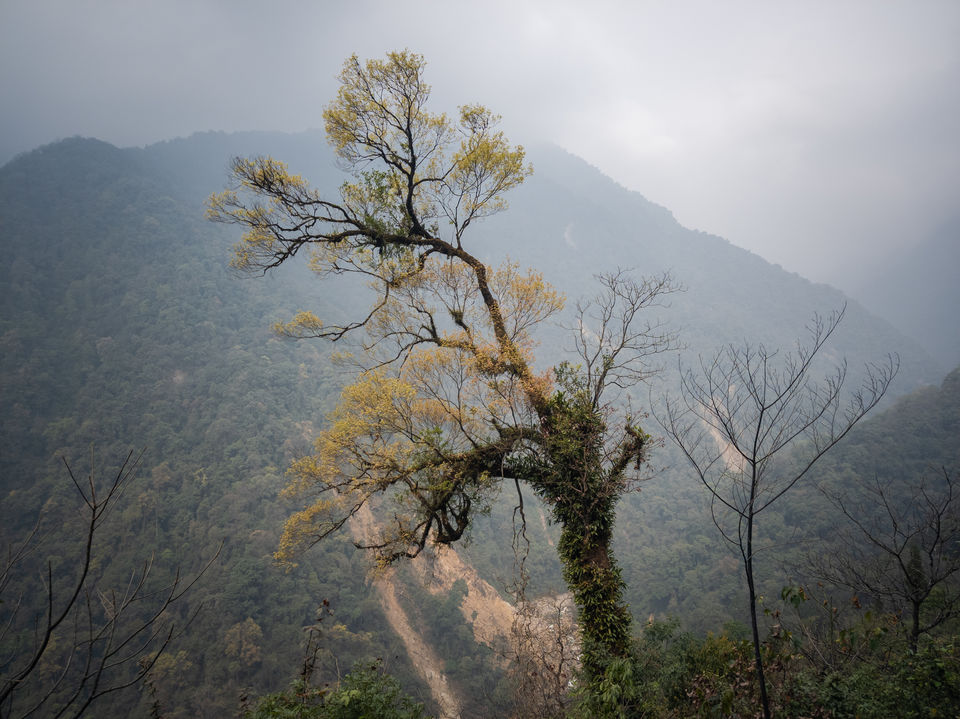 Our group consisted of seven persons. Me, my wife and a guide, one of the guides was his right hand and the other three were young guides who could cook. When we were literally out of breath while walking around these areas, these three young guides were carrying all the cooking gears on their neck and running smoothly, can you imagine? I was truly overwhelmed seeing their energetic soul and body.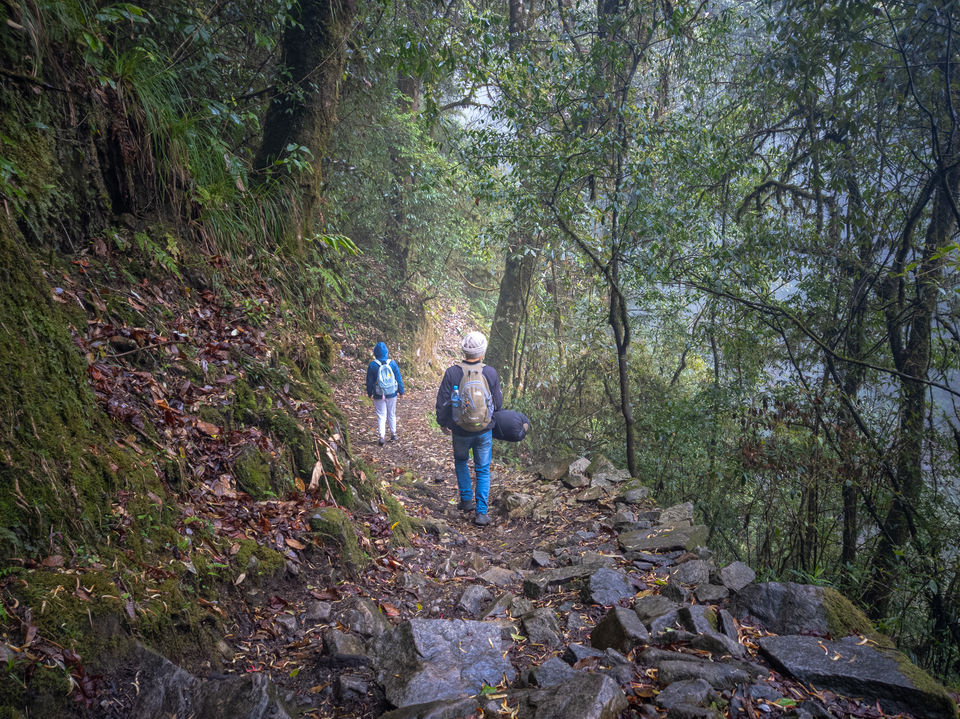 We had to cross 3 bridges in our journey. Two of them were hanging bridges. After the first bridge, the road was getting steeper. Now you can see the beauty of Kangchenjunga national park. I don't have any words to explain its beauty. Every bend of this park is offering mystery, it's a huge combination of mystery, thrill, and beauty with the clouds playing alongside! While trekking, we saw domestic yak ( Chamri Gai ), horses are carrying goods on the road.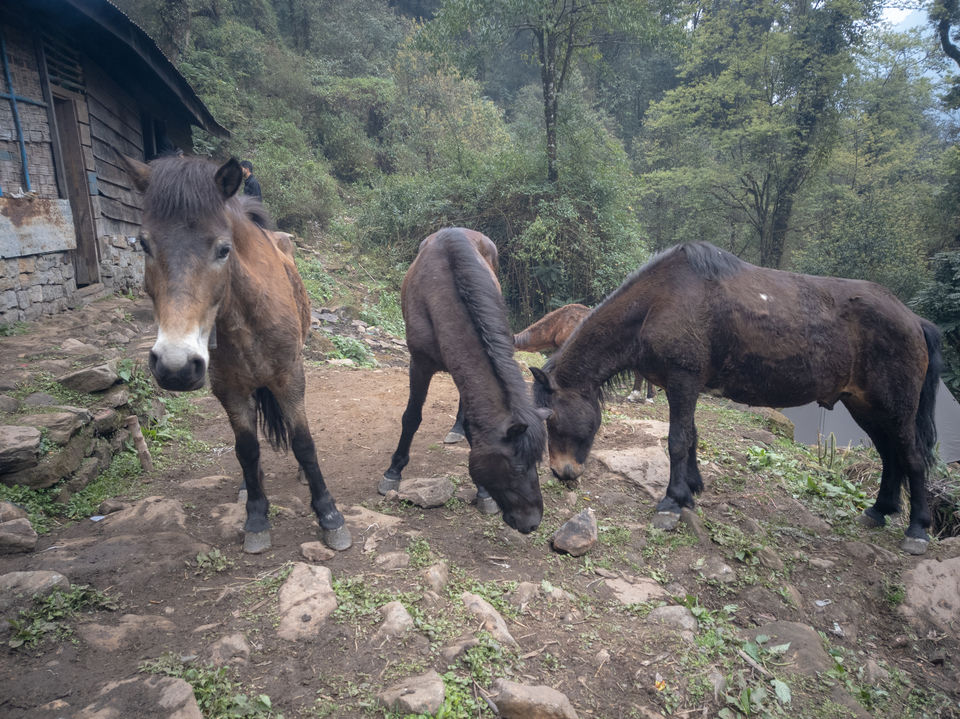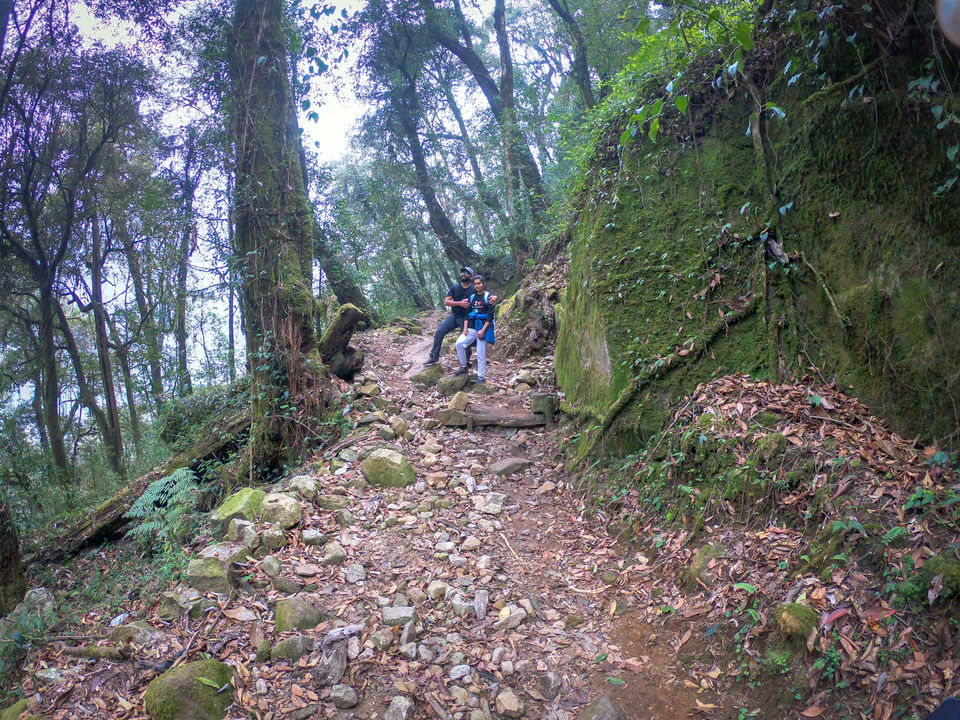 After five hours of long walking, we've arrived by 2'o clock in the noon at Sachen, the 1st base camp, while hearing the quiet and calm flowing of a mountain river, the tingling sound of the bell tied up to horse's necks, and enjoying the beauty of the hilly dense forest.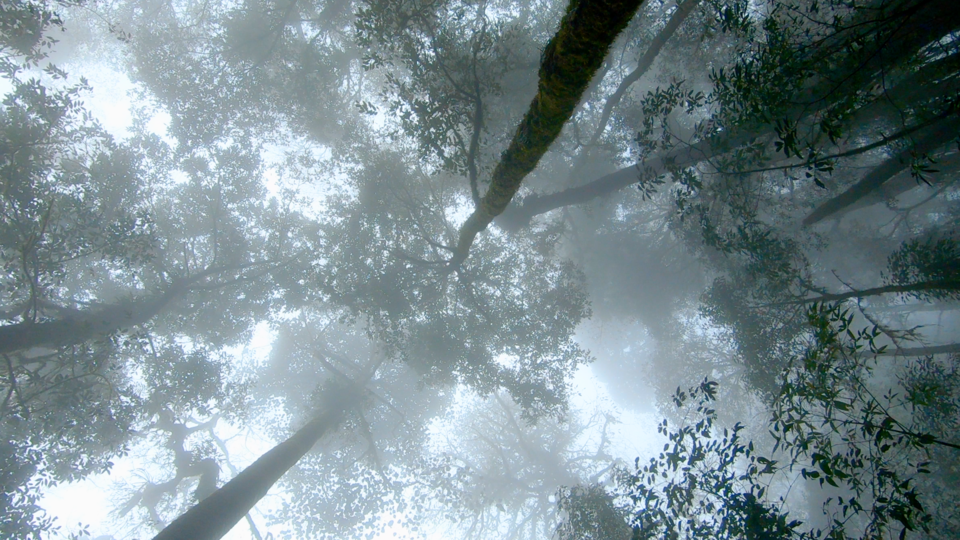 Our head guide Pezang pitched our tent and said, he'll serve us tea at 4 PM. Within 3'o clock the whole forest was covered with clouds, we were unable to see anything. The two of us were sitting inside the tent. The clouds are moving off and on and being amazed seeing the expansion and height of the mountains.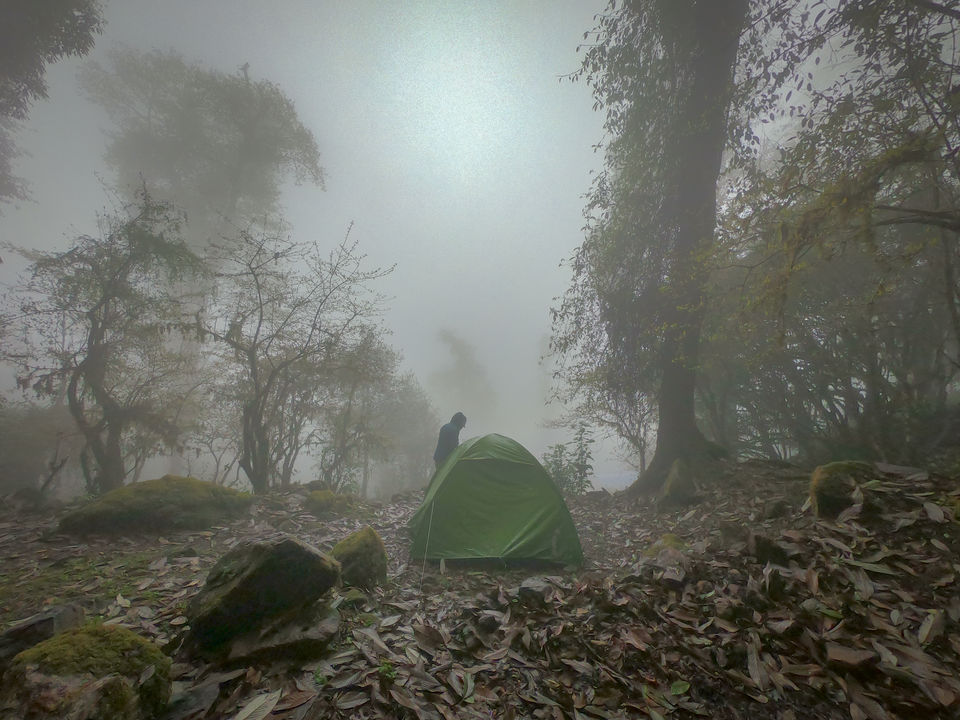 Meanwhile, it became so dark. In the meanwhile, from time to time, brother Tasi, one of the guides, was serving tea, soup, pop-corn from the kitchen. There was no light and couldn't even think about the internet! The silence was carrying an uncanny sense, we were just hearing the soothing sound of birds and wild worms.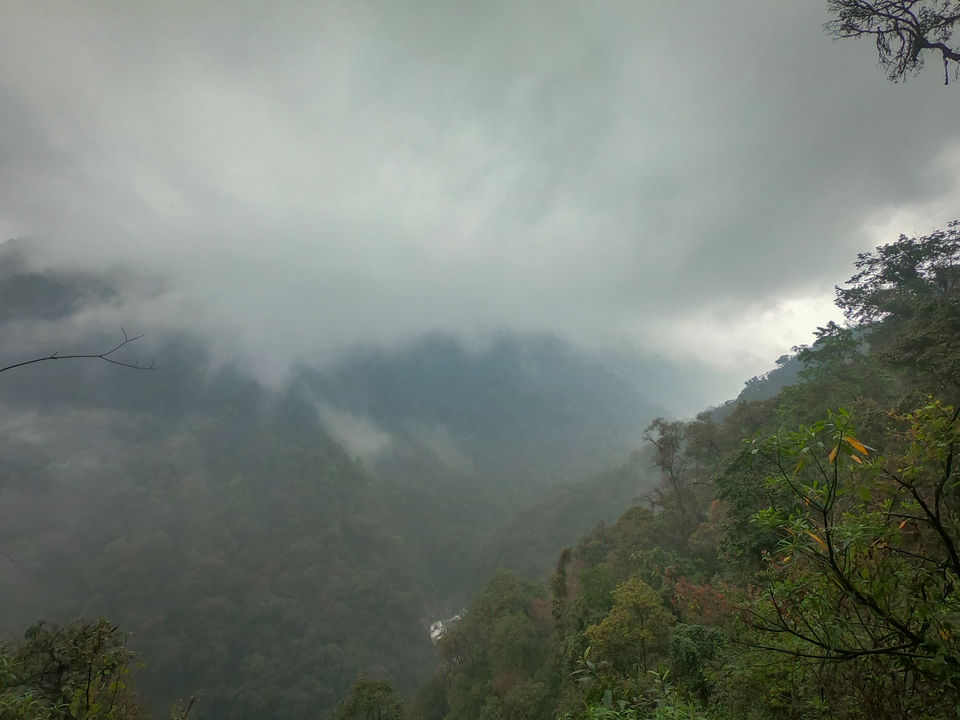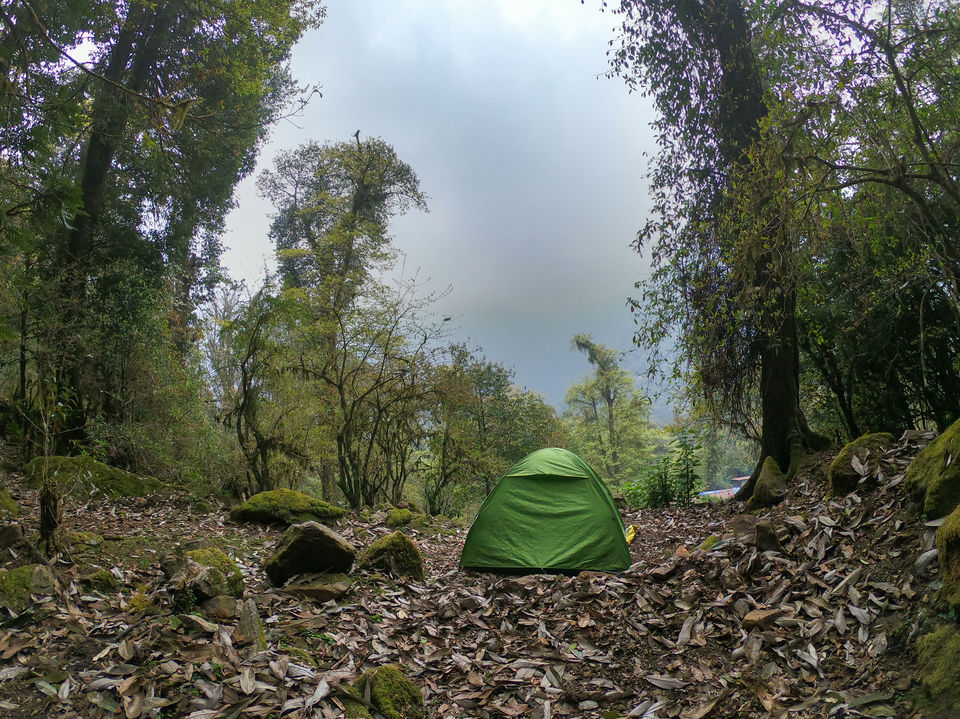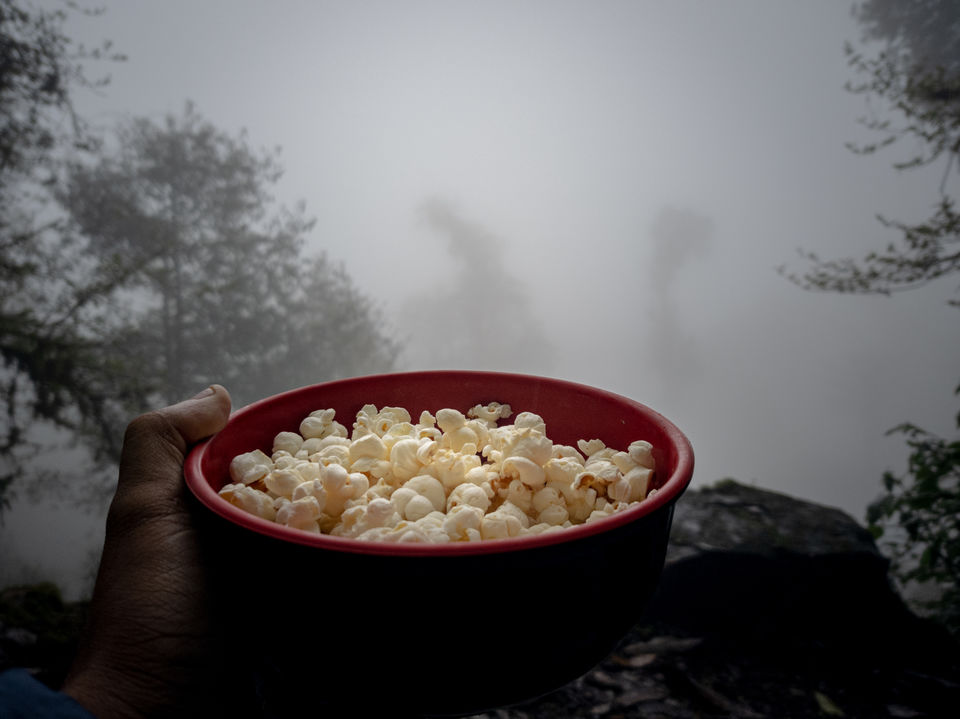 And it is clotted dark outside. Sometimes the lack of food brings out bears to the mountains. No, no! Don't be so afraid, they don't come at this time of the year. They generally come in winter. A dog was continuously barking far away, in the deep dense hilly forest, we were sitting in a tent with many random thoughts. Meanwhile, Tasi said, " Sir, dinner is ready".... It's so dark here that we don't have to go outside to eat food, they'll serve the food in the tent.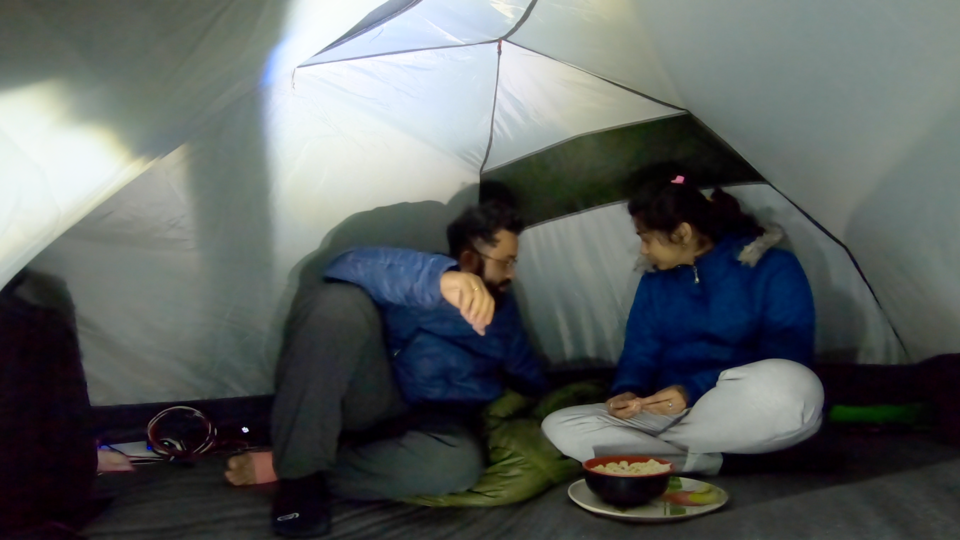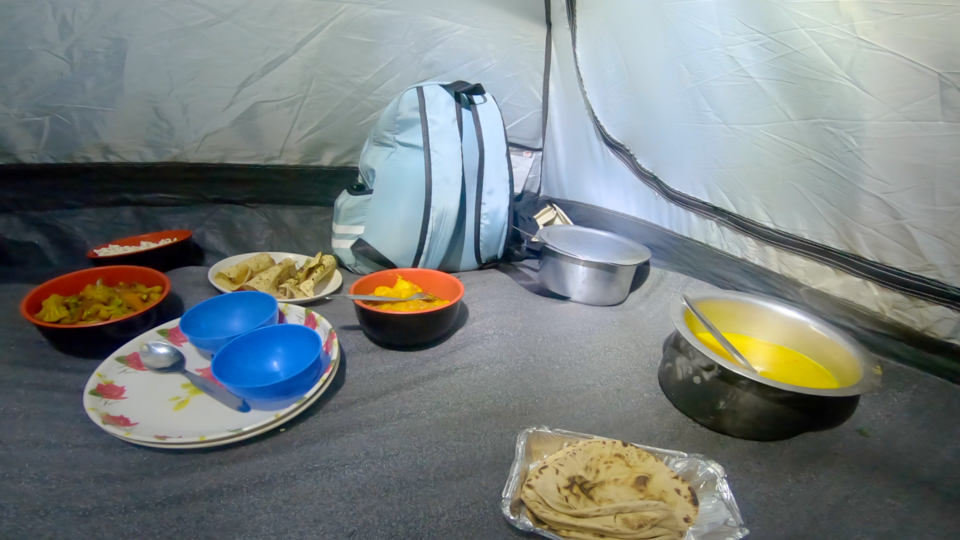 They gave us rice, bread, dal, mixed vegetable, papad, egg curry, and red tea one after one. Their hospitality enchanted me once again. Maybe I didn't get this honor-gratuity in any famous hotel, or not even at "homestey". It was raining lightly which was why Tasi wrapped our shoes in a plastic bag so that those don't get wet outside.
After having dinner, I sat down and can't deny, tried to feel the environment; it was so soothing! I don't know when I will get such a night again? Rain was falling softly, nature was covered with the cold cloud and the sound of grigs, the sound of rain on the tent roof, was so soothing that how can I consider ruining this moment? I closed my eyes and felt this moment with my soul and heart. What else a small person like me is capable of? This is the feeling I can take with myself... Isn't it?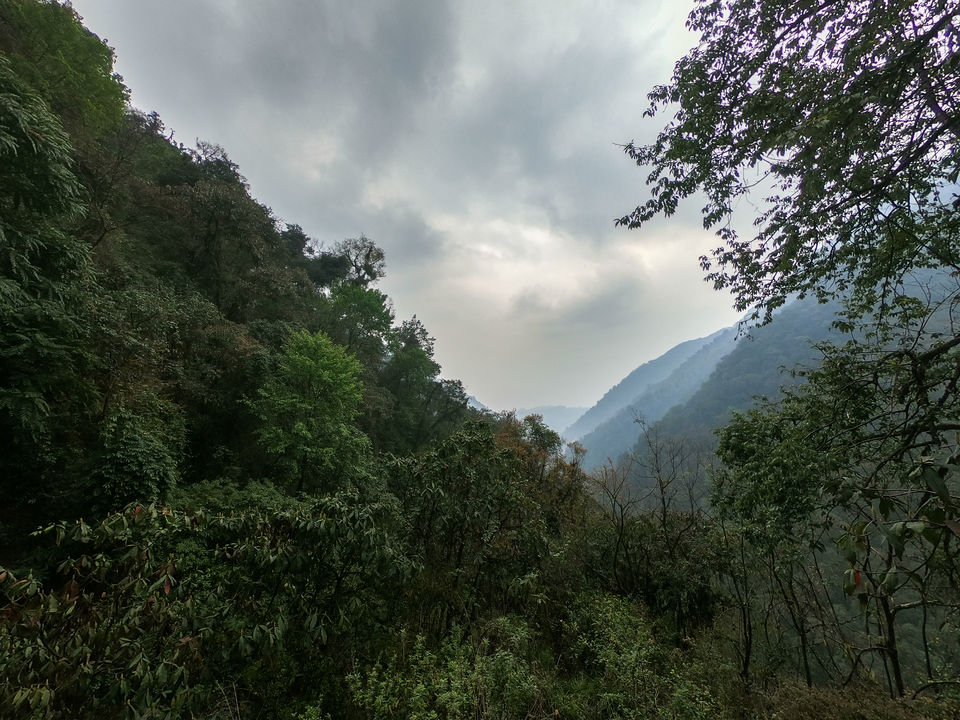 Thinking about all these beautiful moments, I got into the sleeping bag and fell asleep. With a very light sleep, realized that the speed of the rain increased a bit...suddenly I woke up from sleep and you guys won't believe it, it took me a while to understand where I was! Which world it was! How can a world be so calm! I have never felt this much peace when I wake up in my regular busy city! Our robotic city is always chaotic. But today, this awful silence of this deep forest is kind of scaring me a bit. So, couldn't get sleep anymore.
After a while I realized, a creature with four legs was walking around my tent! Despite not wanting to; I slept away holding a bear spray in my hand. After a while, I woke up to the sound of Pezang's voice and he offered me a cup of coffee! It's already 6 Am. So this morning started with a cup of hot coffee, which was so refreshing to keep me alive in this greenery. While sipping the cup of hot coffee, I asked Pezang, "Did any animal or creature come in front of my tent last night?" He told me, those were the horses which carried goods! Uh-huh, I was thinking it could be more than a horse! Pezang asked to have breakfast cause we've to go down.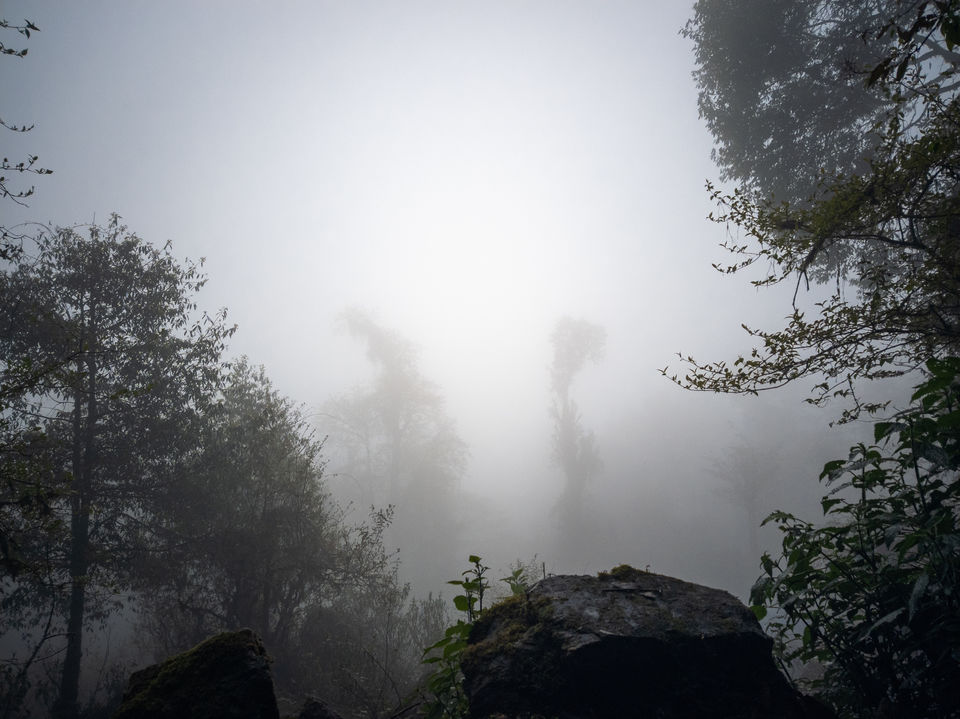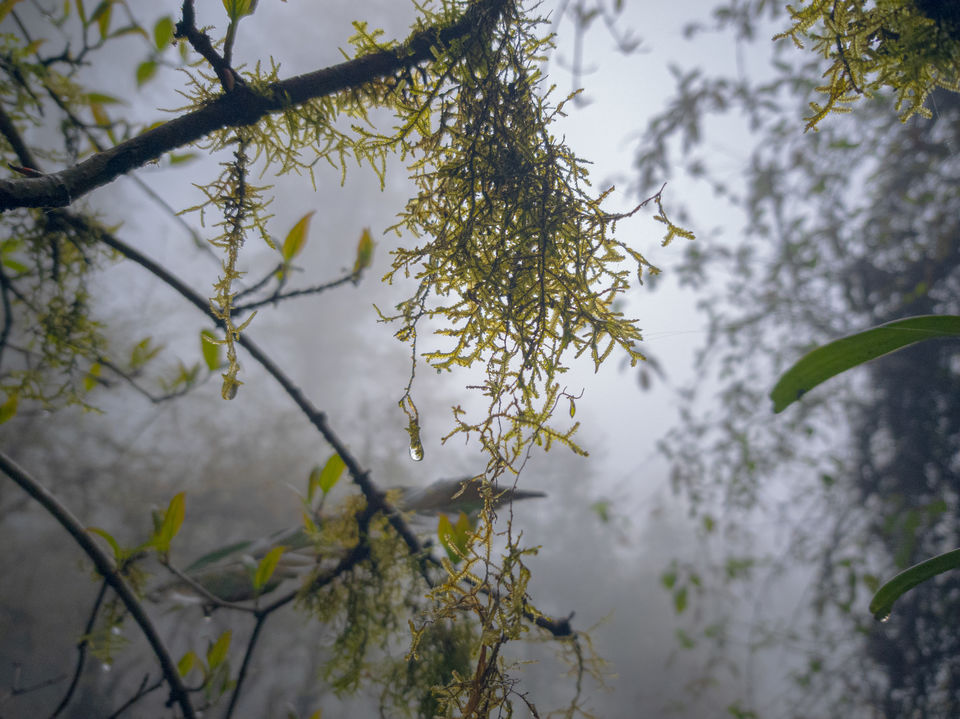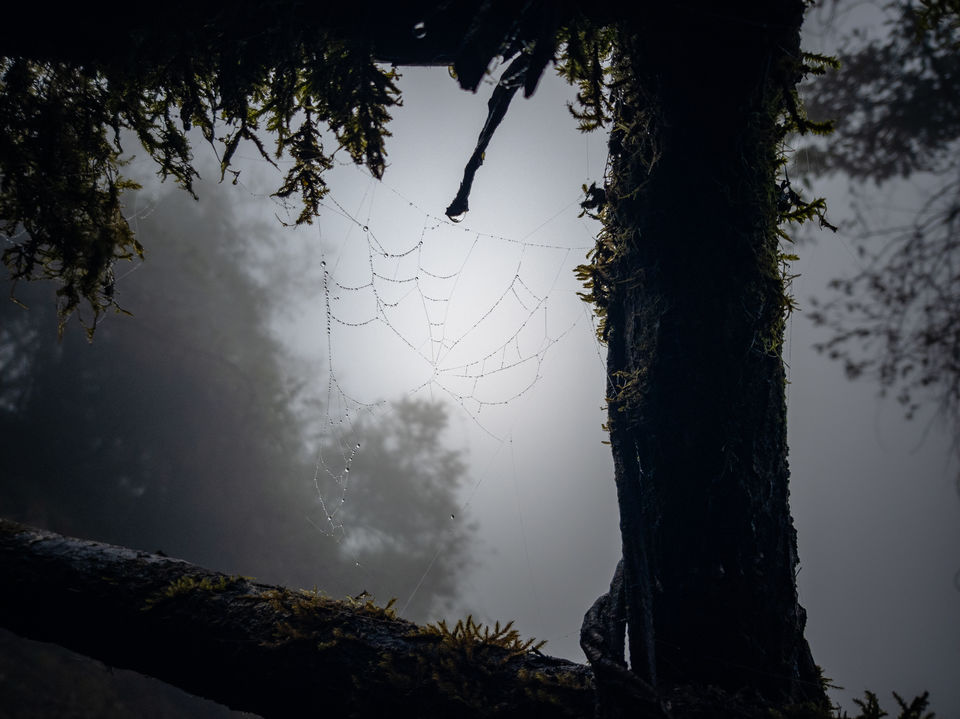 So, according to that, we started to return after having aloo paratha and tea. We left behind our memories of the night, and the feeling remained with us. I will come again, I promise, to complete this full trek! Although my heart was feeling good with this incomplete journey, my soul wanted more!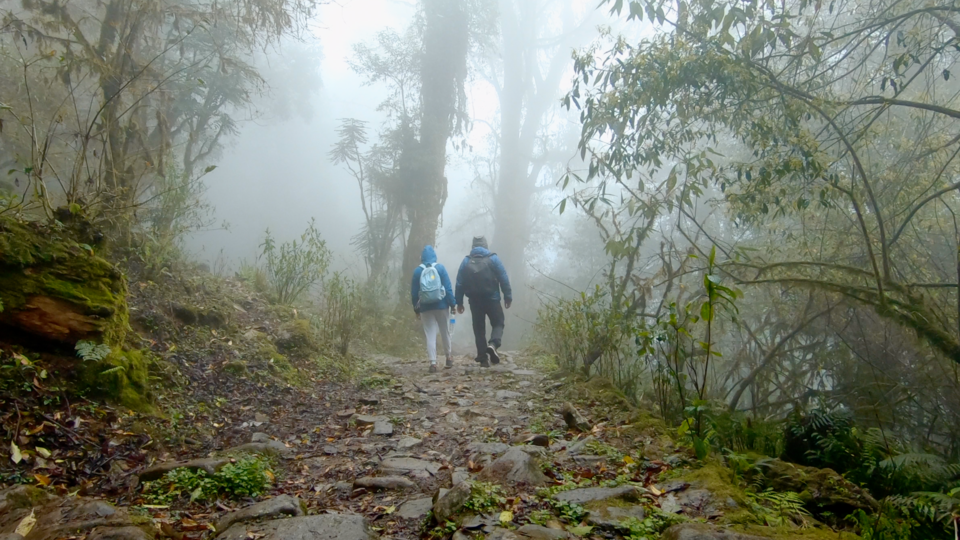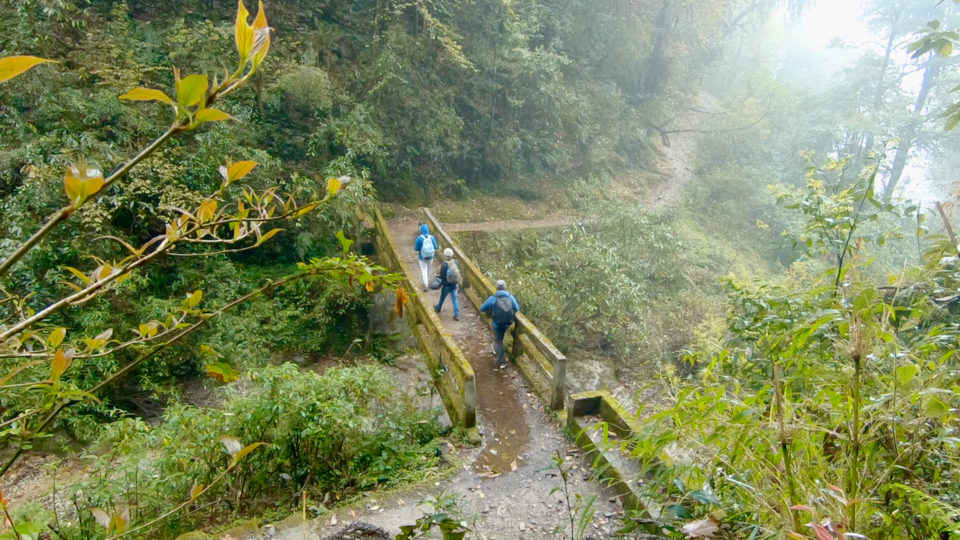 This sought of attraction will bring me back over and over. Every time the mountains will introduce me to the greed for something new and will bring me repeatedly. And I've to come for the sake of this beauty, for the sake of this attraction and for the sake of this love of nature.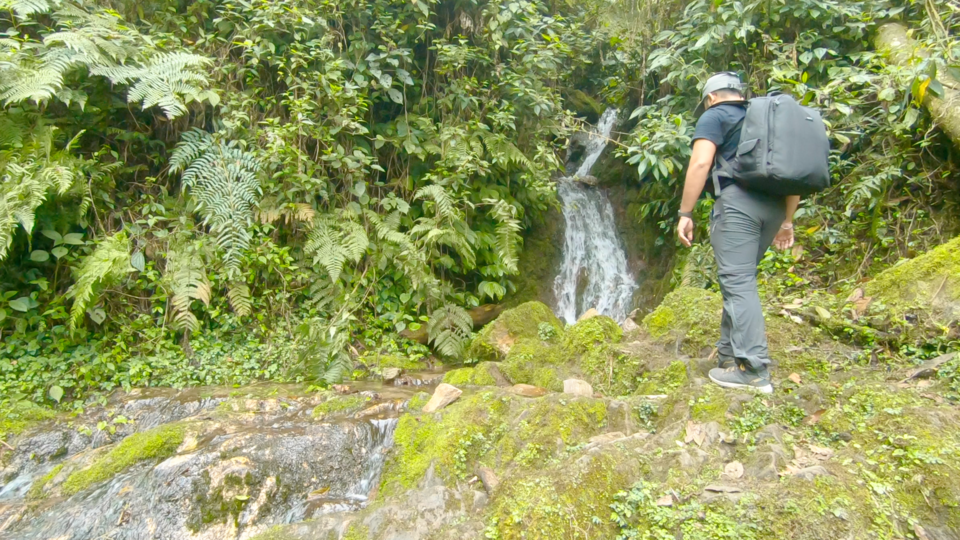 On the same day, at around two o'clock we reached Yuksom. We have to visit a few more places. However, no matter where I go, the experience of this perfectly splendid night stay in the mountains, will remain as one of the greatest achievements of my life.
Watch the Trek Video on my YouTube Channel:TripoHolic
Follow Me On Instagram: https://www.instagram.com/tripoholicadventure
Connect me on Facebook & Twitter:
Facebook: https://www.facebook.com/TripoHolicAdventure ;
Twitter: https://twitter.com/tripoholicworld ;
Join our Group: https://www.facebook.com/groups/tripoholic/ ;