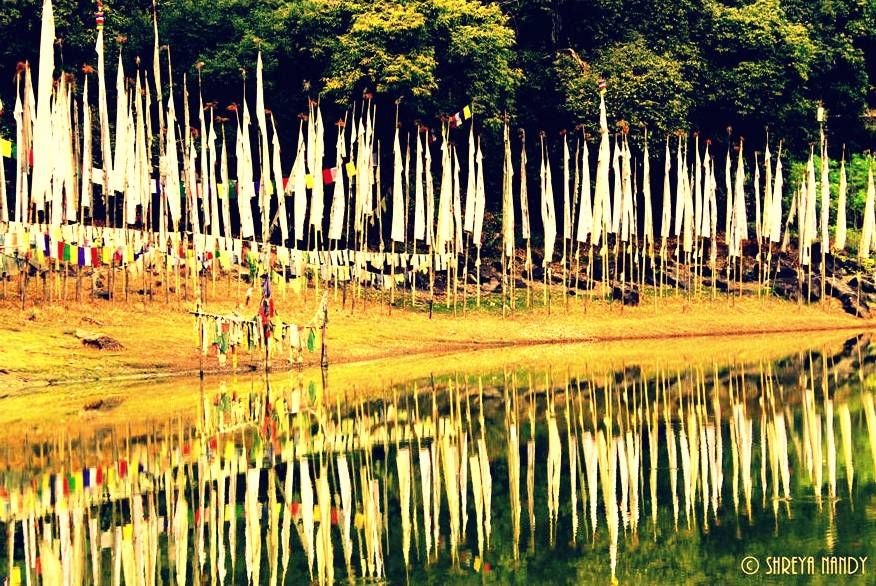 This article is bit of an 'oxymoron', let me warn you! See, the kind of person I'm, I don't believe in the idea of looking for nirvana in the crevices of the Himalayas, or for that matter in cracks of any sort. So when the idea of a self-manufactured 'peace trail' hit my table, I was all but a bit skeptical. Like who hunts for peace without when you've to just seek within. And no… I'm not into any 'babaji' (Indian godmen) sort of stuff either. But what the hell! I was living in my own private hell, fighting with a lowly job demanding monstrous hours of my energy, my personal life hitting an all-time low. So a chance to escape the drudgery was what got me hooked.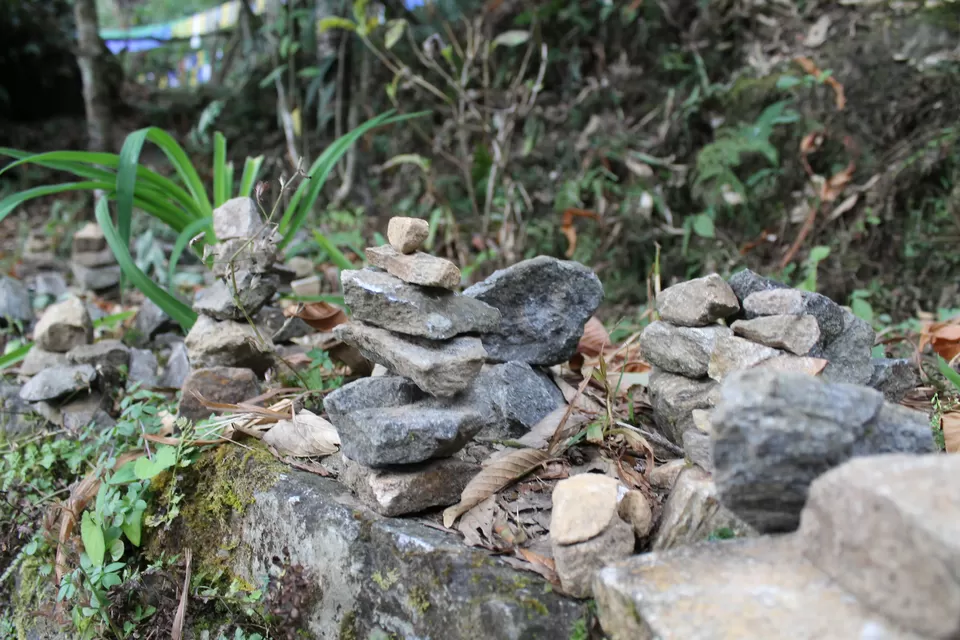 It was December, perfect time for winter travelling. And friends were in country too. We set our compass on Sikkim and it pointed west. A friend newly inducted to Buddhist lessons chirped aloud; let's explore the monasteries along Pelling-Yuksom belt. I've a soft spot for the Himalayas (in any form) so I happily agreed. Always disgusted by the stuffed touristy itinerary, we kept ours sparse and flexible: visiting the monasteries, short trek in Dubdi, village-walks in quaint hilly-hamlets, going on photography trails and gobbling up momos and thukpas in roadside restaurants. But the pinching was always there – where is 'peace' seeking in all of that?
Train tickets – check. Car bookings – check. Homestay – check. Our motto: 'Plan as we go'! So around 9:55pm on a Thursday night we hopped on to Darjeeling Mail and flagged off our 'Pursuit of Peace'. The beginning was rather annoying. The train was four hours late and its domino-effect toppled our first day's flow. Now the fact is that the road connecting New Jalpaiguri to Sikkim entry point (we chose Melli Bazar for easy access to Pelling) is heavily choked in several points, was one-way (like one side crossing while the opposite stream waits for them to pass and clear the way and then start). With little to no day-light left to safely traverse the sharp hilly bends and pothole-dotted road in our mini-hatchback (completely unsuitable for the cause!), our driver chose to just fly over the broken roads leaving us with our hearts in our mouth. Let me in you on a little secret here, I dig this reckless living, literally 'on-the-edge' type of life. The turquoise blue water of Teesta was so inviting that like the protagonist of 'The Lotus Eater', the fall would have been a 'death-in-beauty'! Morbidity – keep in check. Apologies!
We made it to the Melli Bazar check-point without any mishap. After a brief checking and identity verification by the border force, we set out again to scale the remaining way! It was quite evident that Sikkim roads were still recuperating from the devastating earthquake and landslide of 2011. I was impressed by the industrious locals who were helping in road building. So many people had lost their lives, yet the living ones chose to make the most of this second chance they'd been given. Later on our trip, we would learn that the white prayer flags sprouting everywhere in the settlements we crossed were a mark of respect for the departed souls in such accidents. And almost in every village there is a family or a house wiped clean by the quakes. Sad and sorry, yet this realization only set the tone to my peace finding.
Just before reaching Geyzing, the central district of West Sikkim, we made a stop at a little local eatery around Ripocheng. The piping hot Wai-wai broth flavored with their native 'dholle' chilly was all that was needed to beat the dipping temperature. Decked up in our winter finery, we were ready to hop on to the remaining leg of our journey – on our road to Pelling. By the time we finally reached, the sun had set behind the looming mountains, and we were enveloped in darkness. Our homestay, Cherry Village Resort, was another 7kms from Upper Pelling, in a village called Darap.
Thanks to our driver from the plains, we were dropped at the homestay at around 7pm. The management had been waiting a long time to welcome us. And what a welcome it was! Piping hot Sikkimese herbal tea with honey in pretty porcelain Chinese tea cups with gorgeously hand-painted dragons and a matching cover to lock the heat inside. Just what we needed when the temperature outside was quickly falling to 2 degrees. Post chai-break we retired to our rooms. The interior of the resort needed a fair share of negotiating with steep stony climbs. And across a cute lily pond with a bamboo bridge across it, there stood our wooden cottage on the first floor. We ordered for a simple dinner and went to bed early.
The next day, after wolfing down our breakfasts, our hotel manager, Nupula fixed a local car for Yuksom, the old capital of Sikkim. We planned to visit the Dubdi monastery and few sight-seeing spots in Yuksom. But we should have known better not to plan! On our way we religiously avoided getting down at any tourist spots and instead discover new ones to our liking. Yuksom is around ?? kms from Pelling and follows the course of the river Rangeet. The greens were inviting, the waters calming and the hilly people, smiling. The snaking roads and their hairpin bends were equally thrilling. We got down at old bridges and took pictures of gorgeous waterfalls. We reached Yuksom around 12:30 pm. I wish we had booked a stay here! You simply can't do justice if you don't soak in the old-world and healing charm of this place. Our first stop here was the Lake of Souls, locally known as 'Karthog Pokhiri'. Shaped apparently like a footprint, the placid green water of the lake reflected the vastness of the surrounding mountains. And given the holiness of the lake, it was supposedly a spot where llamas held there religious councils, colourful prayer-flags dotted its shore. Its serenity personified. We each perched upon a boulder to spend some quiet time by ourselves, each soul introspecting and taking in the vastness of the place. A short while later we made our way to the coronation garden where the first of many kings of Sikkim was bestowed upon the title and responsibility to look after the hill community. Here one can see the throne of coronation in middle of a beautiful garden of tall pine trees. And yeah one can also hear the forests, wind brushing the leaves, occasional chirping of birds. Silence here is evocative. Silence has a sound here. Near the entry point of Yuksom, there are a few pleasant eateries where one can help themselves to local cuisine. The time was short and we had to let go of Dubdi monastery. We promised to return again. Never knew the promise will be fulfilled quite so soon. On our way back to Darap, we took a diversion to visit the Lake Khechiperi, a wishing lake. The local people will place their wish to this holy water-body and upon their fulfillment will come back and tie prayer flags and make miniature stone stupas by placing flat stones strategically on top of each other. Thus every tiny stupa will contribute to the body of Buddha. What a beautiful thought, everybody is contributing towards the wish of world's wellness.
Thus our day one came to a close… and I came a step closer to find my own peace. I could at least understand that finding peace is like connecting dots within. It is there, we just need to reach out. For next two days, I practiced the same. It started a process which still fills me up during my regular city battle every day.
Frequent Searches Leading To This Page:-
west sikkim points of interest, west sikkim pelling, west sikkim tour package cost, west sikkim tour plan 6 nights , west and south sikkim