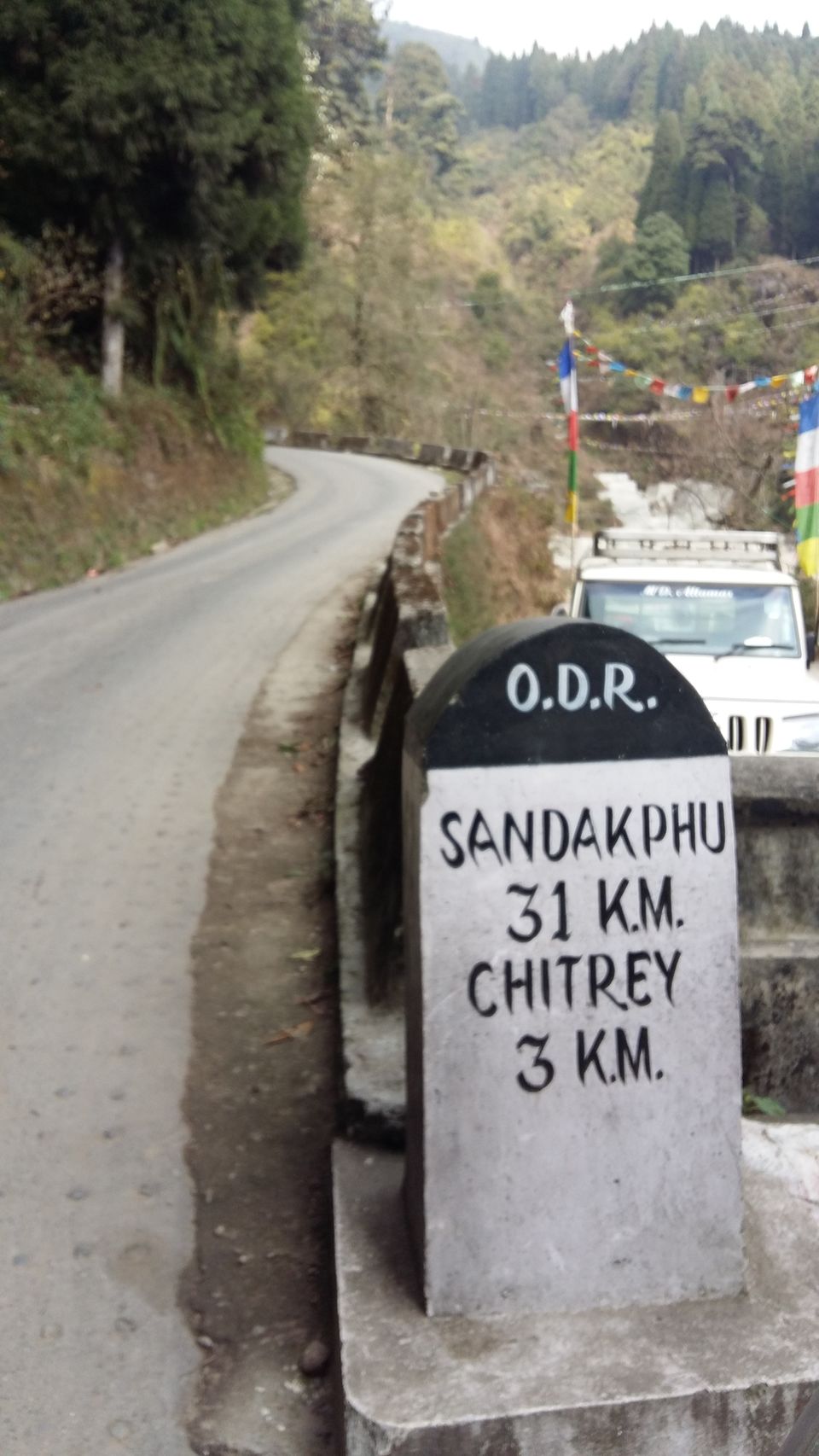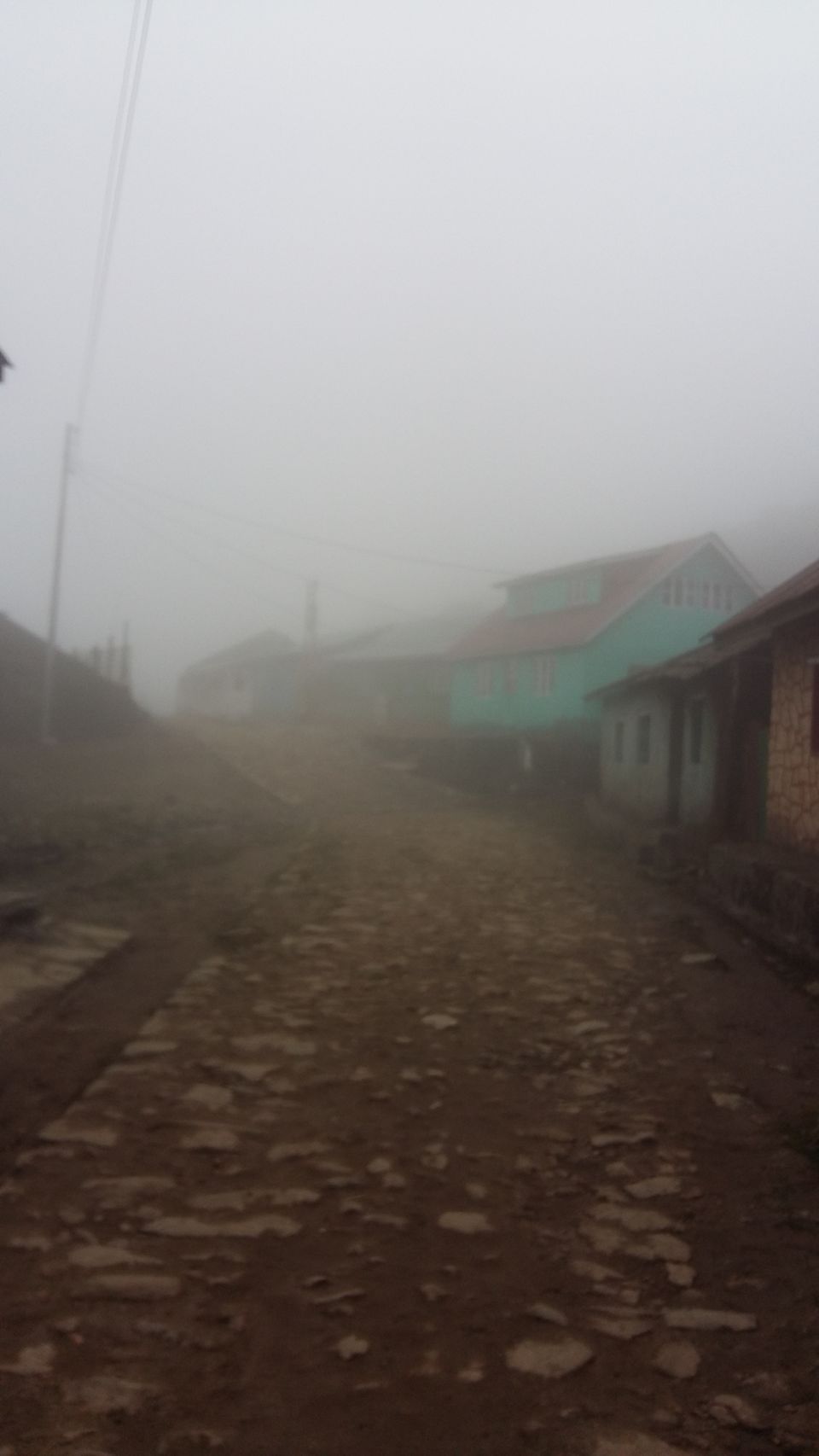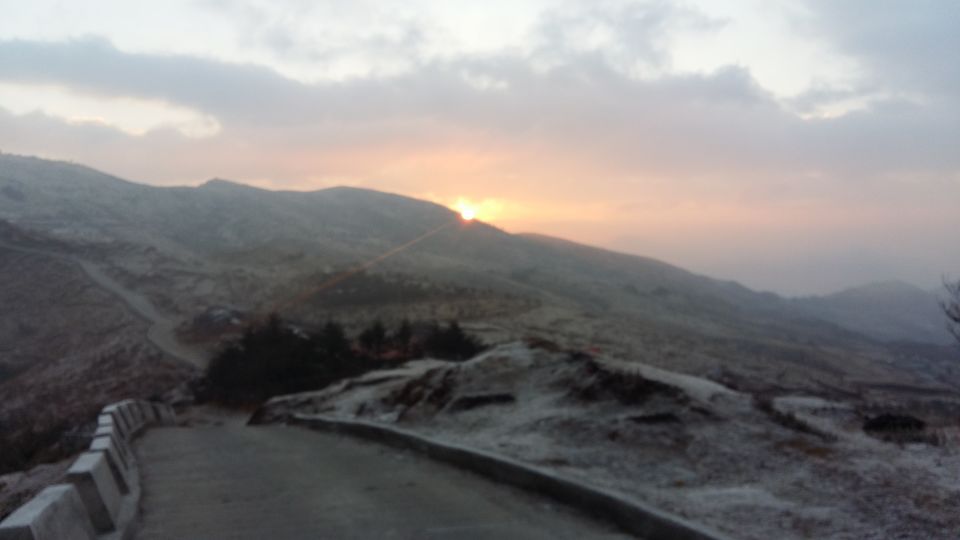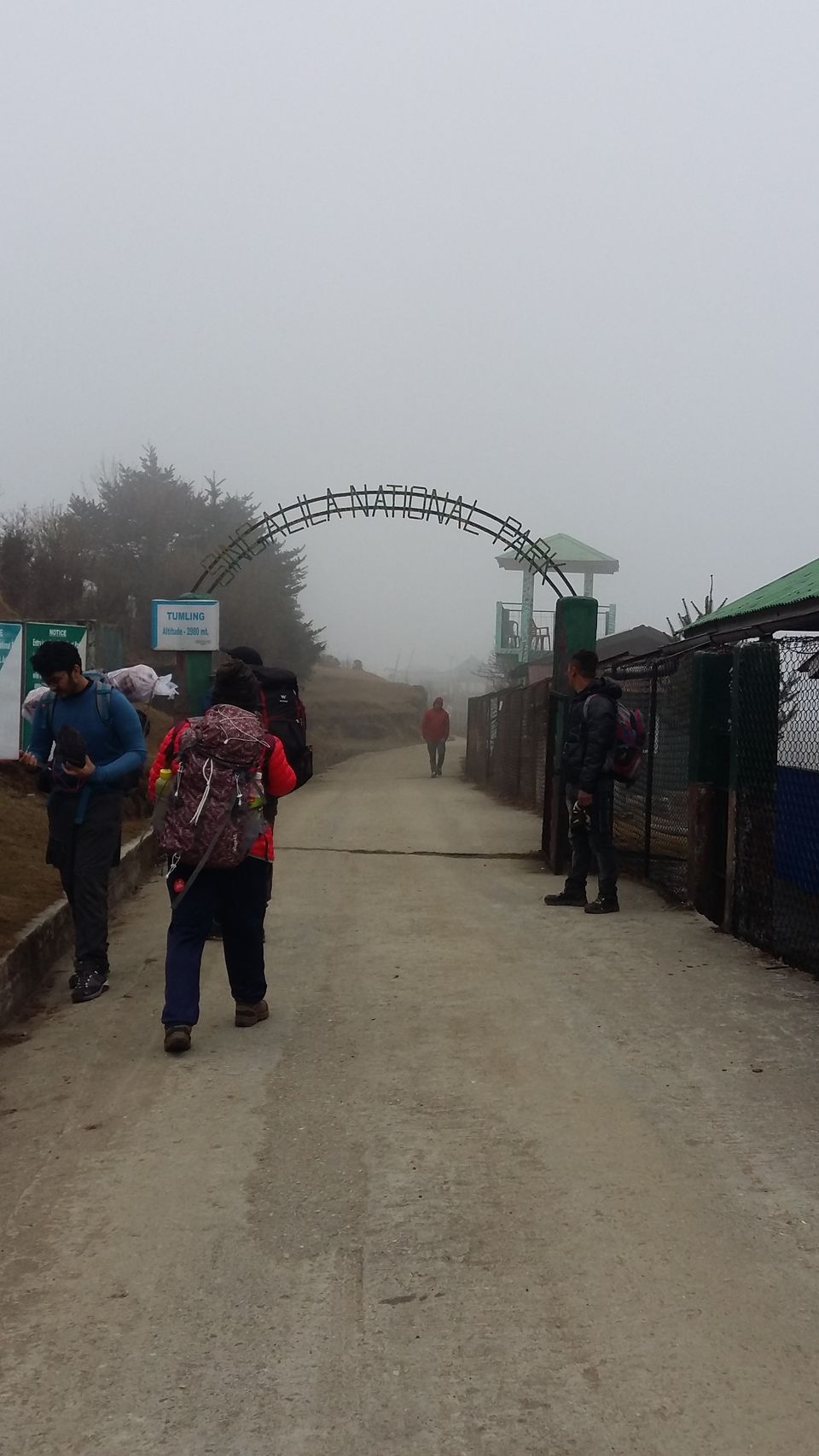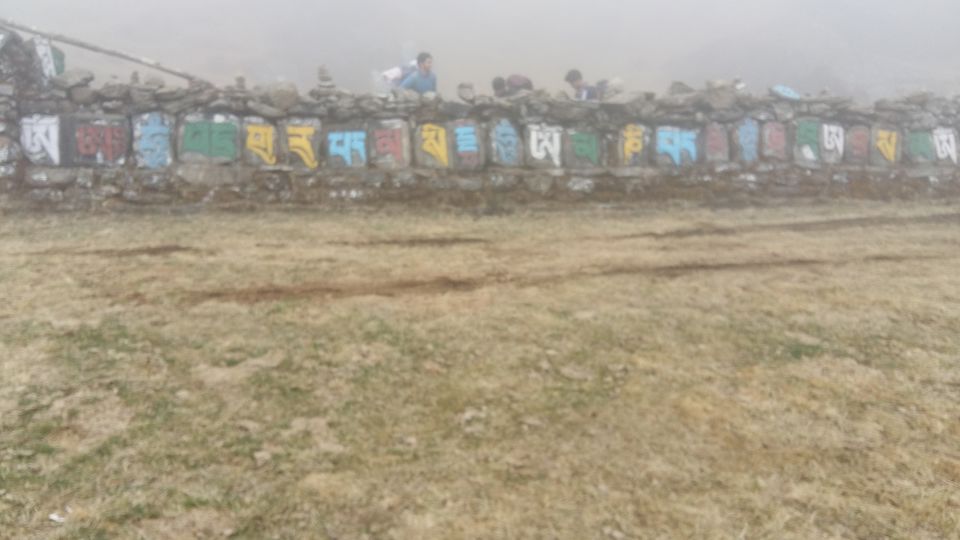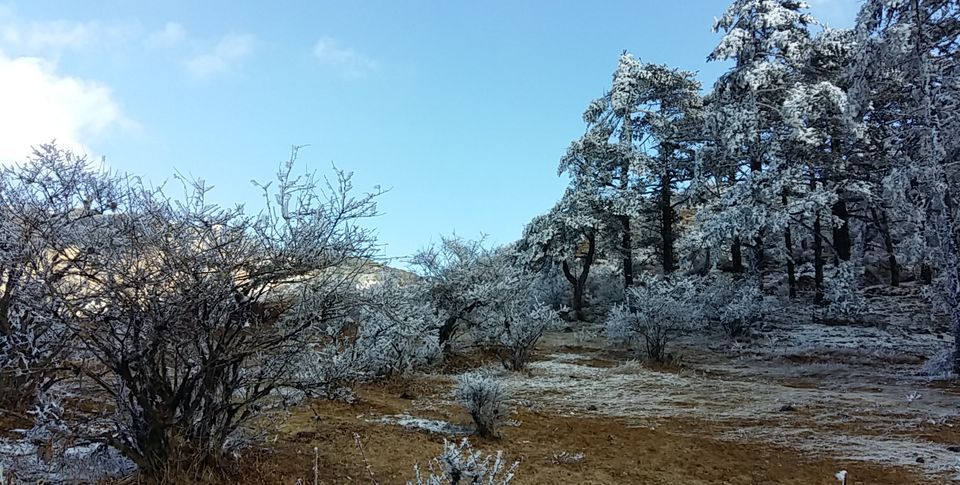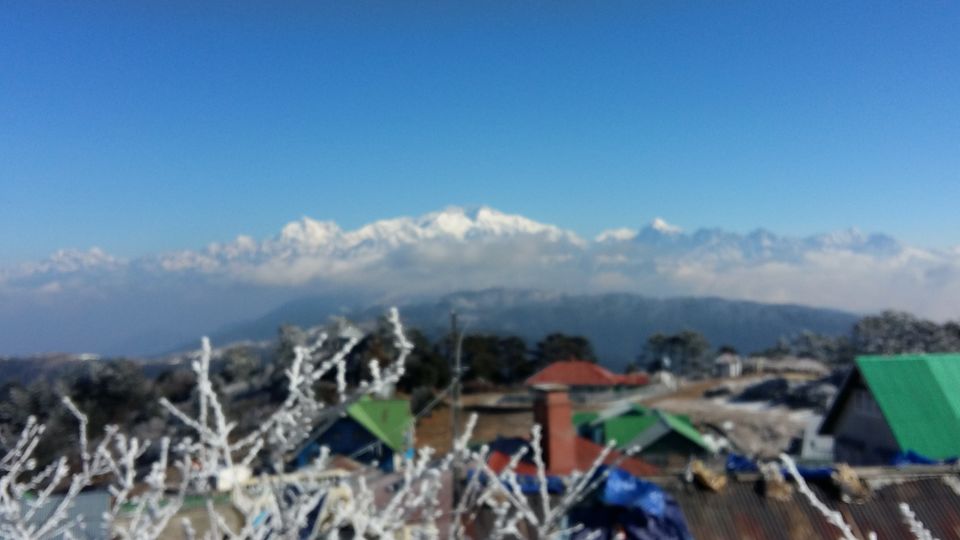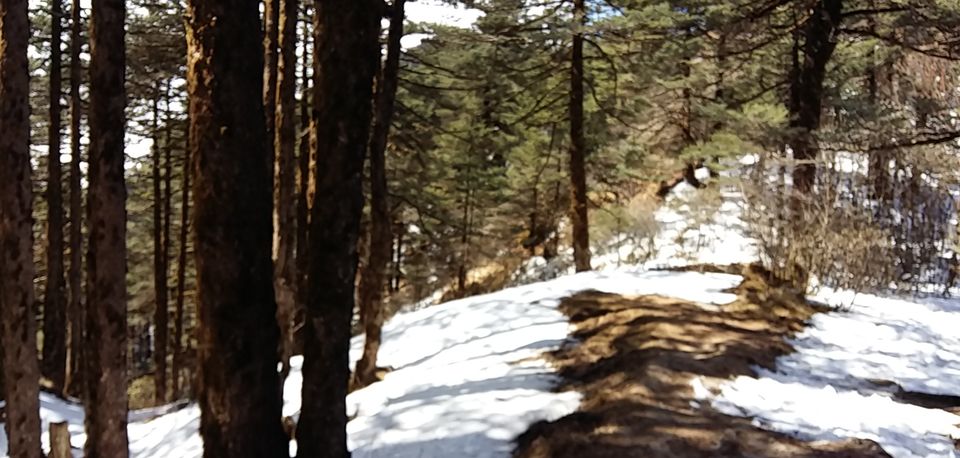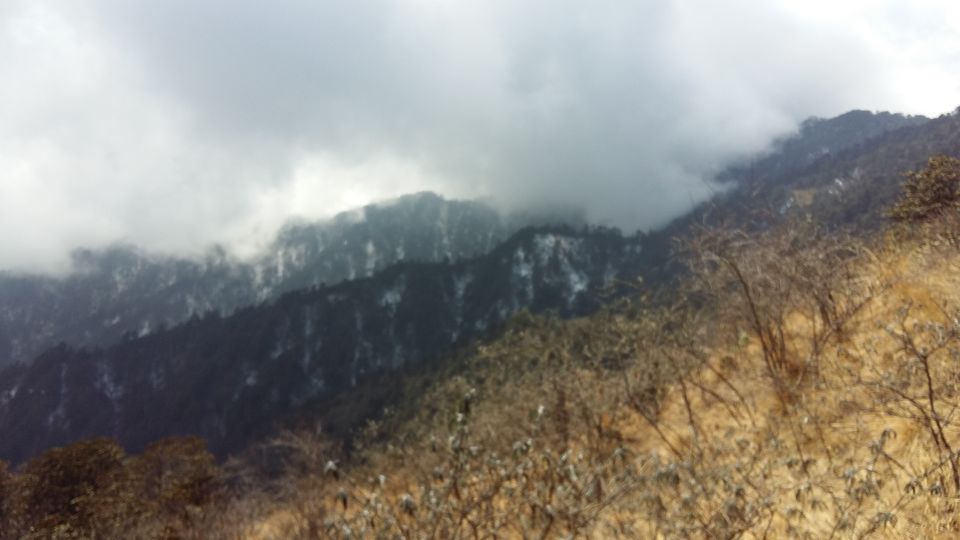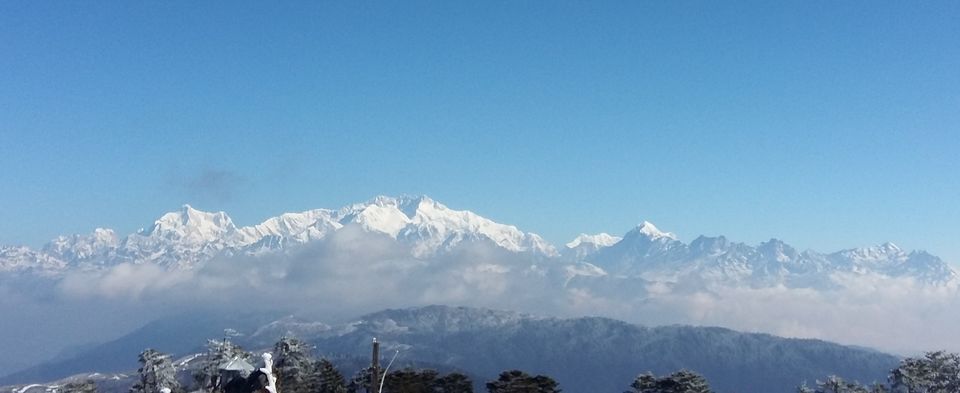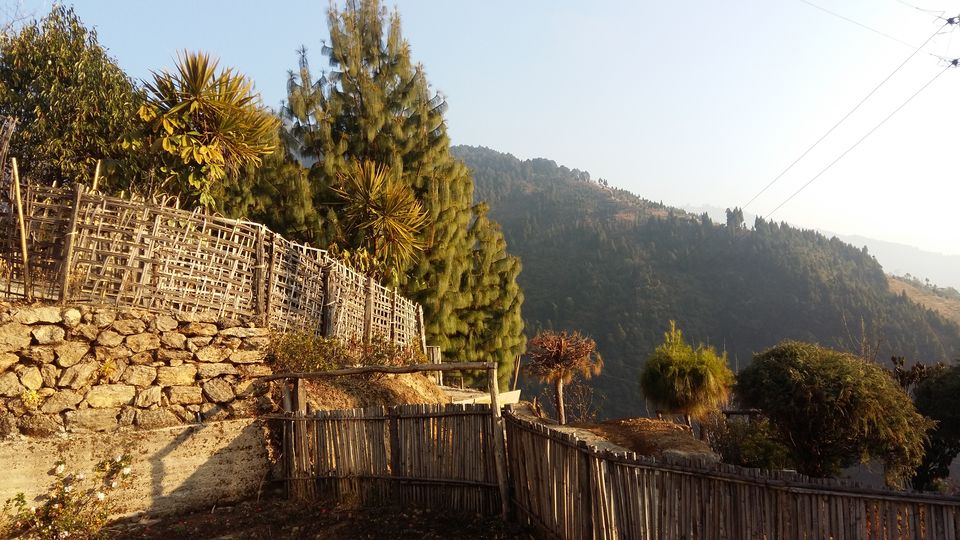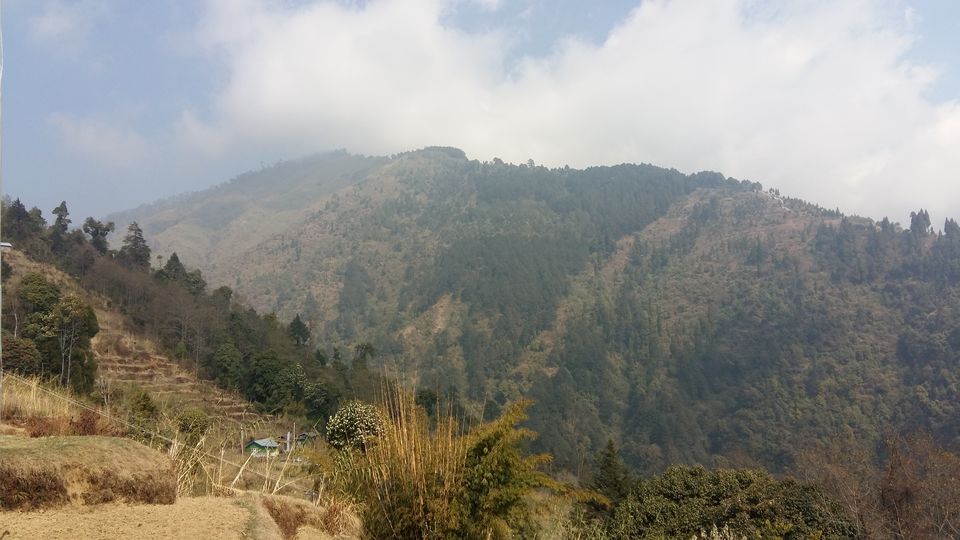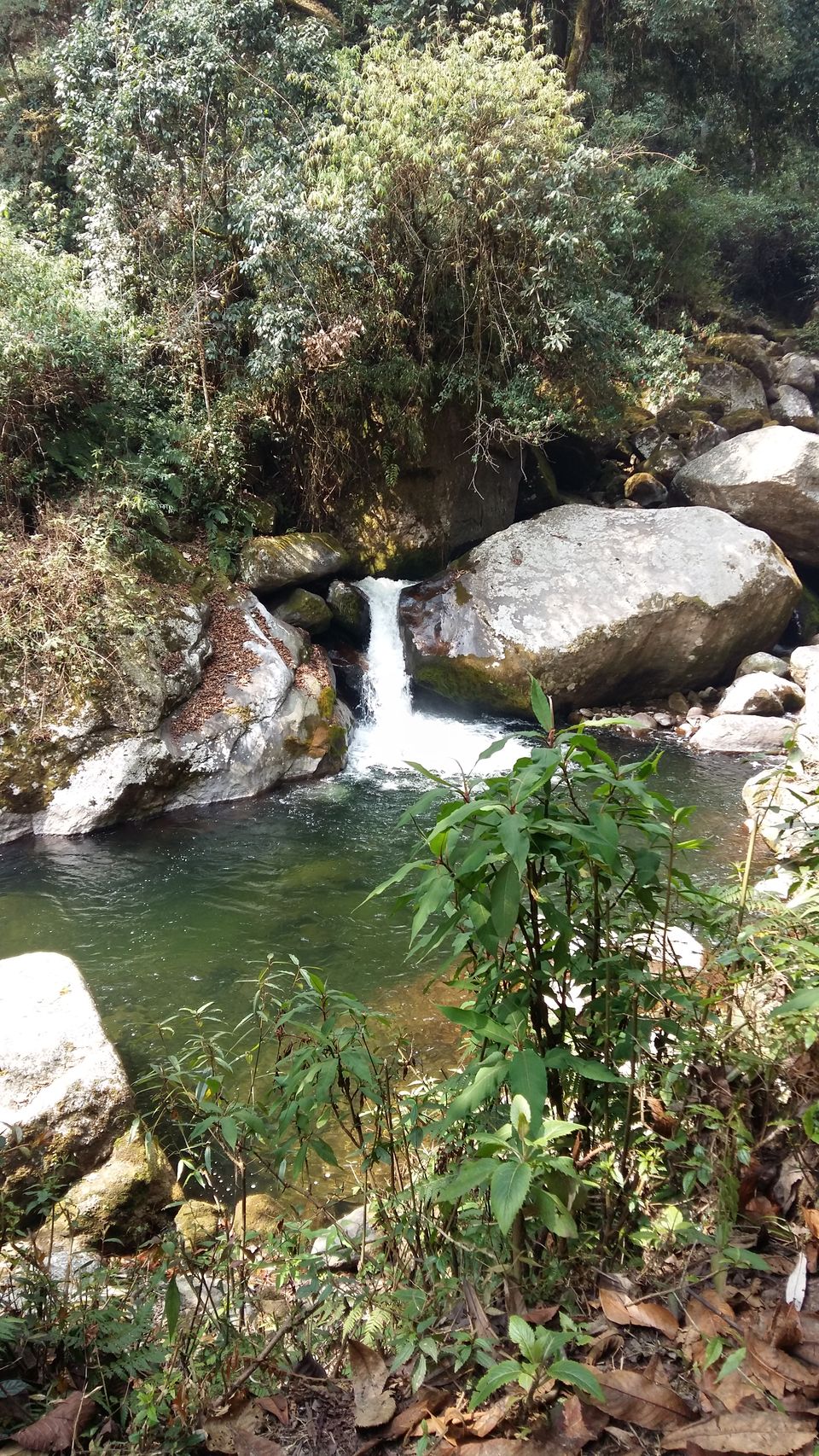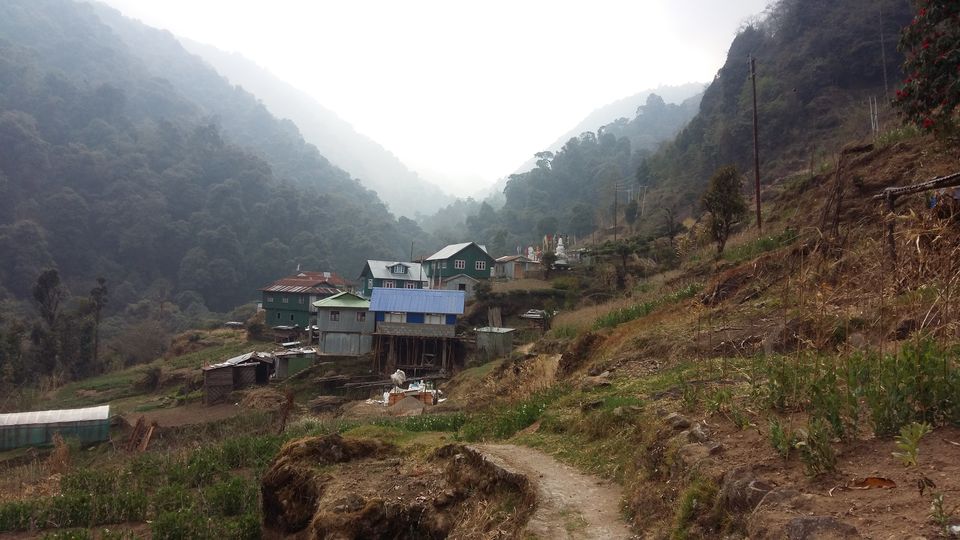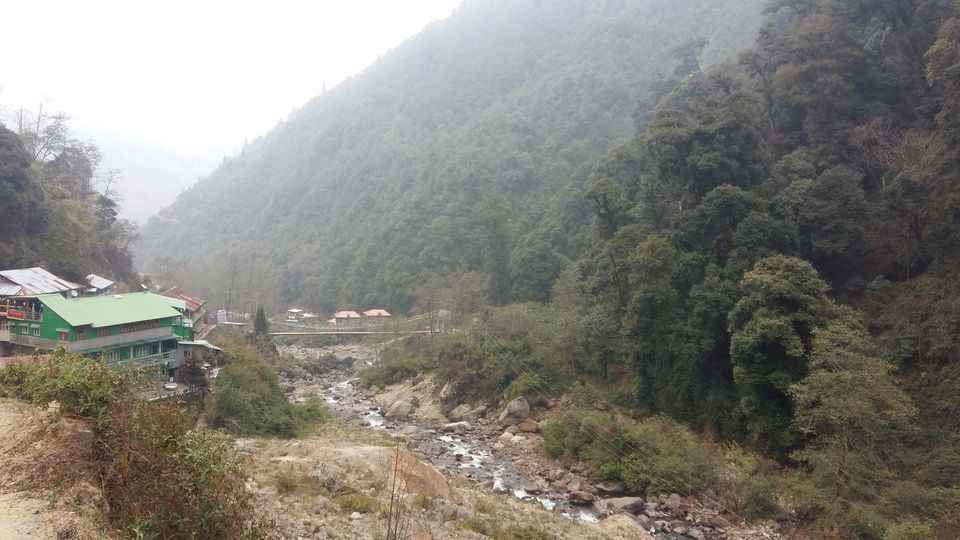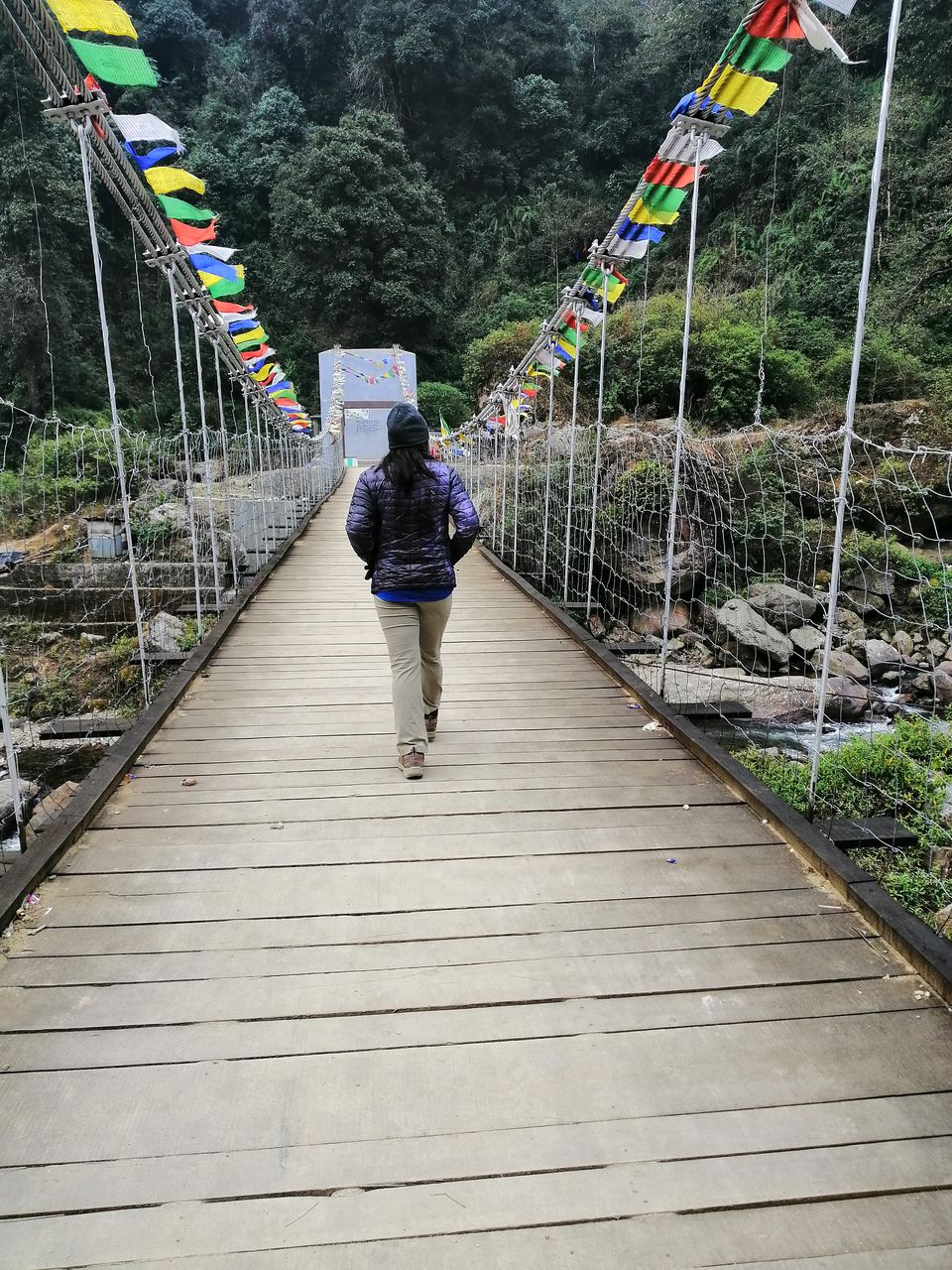 Having done a couple of Himalayan trek ranging from easy, moderate to difficult.each has provided with a learning and memories to cherish. This journey was however going to be different with only a to & fro ticket and leaving the journey to unfold initself.
Me and my friend(a first timer) started our journey from two different cities. We reached Bagdogra airport around 12 PM . Now was the time for reality check, we grabbed our bags discussing our plans for further travel and headed out of the airport. We were approached by drivers and zeroed on one to drop us till siliguri. While we were on our way to the cab parking a foreigner approached us and asked if we were travelling to siliguri( frankly this did take me by suprise).He asked us if he could share the cab as he was also heading to siliguri and was looking for someone to share the cab with. We agreed however our driver didn't look very happy..he asked us to pay him 450(initial amt we had agreed upon) and asked him to pay 300. I was outrageous at that moment and argued with the driver and threatened him that we would change the cab and not travel with him as it looked unfair to us..finally after some bargaining and exhange of harsh words we settled upon 500 for all 3 of us.
After reaching siliguri we started asking for shared cabs for Mirik, we did not find a cab for Mirik however were lucky to find a cab till Sukhiapokhri which is ahead of Mirik. Our driver promised us to find a cab for Maneybhajang which was going to be the starting point of our trek.We reached Sukhia around 5.00 in the evening. Our driver found us a cab which was the last one going to Maney. We were the only passengers so the driver asked us to wait. We went to a nearby sweet shop had chaat and chai which was yummy. When we returned to the cab there were still no one hence we decided to book the whole cab as the sun had already set and it was getting dark. After reaching maney we started hunting for accommodation. A guy approached us and asked if were looking for accommodation. I did not want to say an immediate yes as I was skeptical of the new place and the person. I had made a mental note of few places to stay and told him we have spoken to a few homestay however if there is anything close by he can let us know. He took us to  homestay across the road which was charging us 1500 with common washroom. Me and my friend exchanged a glance and instantly we knew we both had decided to move out of that homestay. We thanked the girl at the reception who behaved arrogant from the time we stepped our foot in and did not respond. We went to another homestay, this was the one our driver had enquired while on our way since they quoted 1000 we wanted to check for more options. We bargained a bit and the owner agreed on 800. We had a scrumptious dinner of dal, rice & sabzi and went off to bed as we were travelling since early morning.
We woke up fresh and excited as we had accomplished day 1. We got ready had our breakfast and headed to Highlanders guides and potters association to hire a guide. We met the same guy (he had I introduced himself as a guide and spoke pretty decent, so after mutual consent we decided to trek with him ) and completed the formalities and set out on the trek. However we had forgotten to ask one imp question, did the guide have adequate knowledge of the trek. Lil did we know that this was going to be a major life lesson in the days to come.
Maneybhanjang to tumling
We started our trek from Maney towards tumling.Our first step was to get the entry ticket for Singalila national park which costed 100 pp. This is where we got our first hint about our guide.His name wasn't listed on the board put up for registered guide however we were so blinded by our excitement of accomplishing day1 and finally starting our trek that we paid no attention to it.We started our trek around 10 am, initially trekking on the tar road and after couple of kms we started taking shortcuts an trekking within the forest. Sun played hide n seek throughout. The weather was pleasant and our spirits high. Thus we covered 10 km crossing paths with villages and one break for lunch.
We trusted our guide to show us accommodation in tumling. We were taken to Siddharth lodge, the place was good..empty and all to ourselves however the hospitality was pathetic, the owner was very rude and unkind. This should be your last choice of stay if you ever go to sandakphu.We stayed indoors as the temperature dropped to 6° and it was already dark by 6. We had our dinner at 8 and called it a day so we could wake up early morning for sunrise.
We didn't want to miss watching the sunrise hence we woke up at 5 am. You can experience the first look of kanchenjunga range from tumling however to our disappointment it was snowing the previous night and the weather was bad. We did see the sunrise which only lasted for 15 mins before it bid goodbye for the day. We had a light breakfast( since the lodge didn't want to prepare breakfast they told us they have curry and roti and both were leftovers from the previous night. I don't judge about food but the food was tasteless, so I only had boiled egg). We decided to have proper breakfast on our way. We started our trek at 9 am. We trekked the entire route in fog, sometimes so thick that we couldn't even see the person in front of us. We came across a few steep ascent making our way through the forest. We had planned to stay in a village named as chowri chowk. It was 1.5 km ahead of kalipokri. Thanks to the thick fog our pace was slower than expected and we somehow dragged ourselves for the last 1 km. We were exhausted and crashed the moment we reached our homestay.
Today was the most awaited day of our trek. We were going to witness the kanchenunga range for the first time( having missed to get a glimpse at tumling). We were up early and asked our guide if we could leave early however he suggested we could go via sumo as there was a sumo going till sandakphu. We agreed as this would let us spend quality time at sandakphu as we werent planning to halt at sandakphu. The driver was a cool guy, he enroute so we could capture snaps. The views were amazing, one of the patch where the grass had a golden hue and the snow covered trees, it was a treat to the eye. When we reached sandakphu Clouds were still playing hide n seek and we prayed hard for a clear view, this is why we had come in the first place for and then the mighty range revealed itself, it felt magical watching sleeping buddha, so far yet it felt so near. We were mesmerised, the beauty of the moment which can only be captured in your mind and heart.  We had to bid goodbye to this beauty with a heavy we had a long way to go.
Our next stop was Gurdum, a small hamlet.The route towards gurdum was covered with snow and hard ice patches.. we had our slip and fall and snow slides and good laugh for over 3 km. We then reached a flat ground crossing what looked like a bamboo forest. We met a few trekkers who had started trekking from the opposite direction. We reached gurdum around 3.30 PM. This time we didn't break for lunch as we had spent plenty of time in sandakphu. We stayed at the Himalayan Sherpa chalet in gurdum which was a very beautiful and well maintained property. The food served was simple yet amazing.Since the route from sandakphu to gurdum was complete descent our legs were pretty tired. We strolled around a bit, planned our next day spoke endlessly about the experience at sandakphu and called it a day off after dinner.
This was another day of descend..we were crossing a few villages on the way. We started a bit late after breakfast as we only had to cover a few kms.On the way we halted for tea at Timburay another small hamlet with less than 10 houses. What was supposed to be a tea break ended up being a nap and a lunch break..we spent more that 3 hrs here. The hospitality of the owner was outstanding. She played us some music mix of Bollywood and Nepalese. We danced our heart out, napped when tired and recharged with yummiest food in the whole trek. Throughout the trek I was craving for good food and here my wishes were fulfilled..stomach full but heart was hungry for more... a dil maange more moment. It was time we started our onward journey before we could get comfortable any further. We left with feing of happiness and gratitude. We reached the village srikhola which we had initially planned to stay however decided to trek further to another village as this was our last day of trek and next day early morning we had to board our cab to darjeeling..We had crossed a bridge and Srikhola lake on our way and wanted to come back and spend some quality time so we dropped our bag in the homestay and strolled around until late evening..
We were up by 5 as I instructed by the guide since the cab leaves early in the morning. We reached darjeeling around 10 and were going to spend the day in darjeeling.