Ever wondered where did that stepwell picture on the 100 Rupees notes come from? The idea originated from a wide deep gap on the ground, layers and layers of steps, and some carvings, more than 800 sculptures, mainly on Vishnu-avatar themes, and unique geometric patterns. Yes, this is the great Rani ki Vav, that you might have seen on a 100 Rupees note! Not just that, this astoundingly beautiful stepwell was built in 1063 by Rani Udayamati belonging to the Chaulukya Dynasty to honour her husband, Bhimdev I. But over time, it was entirely buried under silt and only the shaft and a few pillars could be seen. The stepwell was rediscovered in the 1940s and was later restored by the Archeological Survey of India in the 1980s.
I think the sands of time which swallowed the Rani Ki Vav for centuries proved to be a blessing in disguise! Yeaa, because it helped to preserve the structure from the vagaries of nature and ravaging invaders. Today, this stepwell is surrounded by a lush garden. A path leads to the entrance of the stepwell from where you descend to keep your rendezvous with the grand and fascinating sculptures, that have been waiting for you, for centuries;)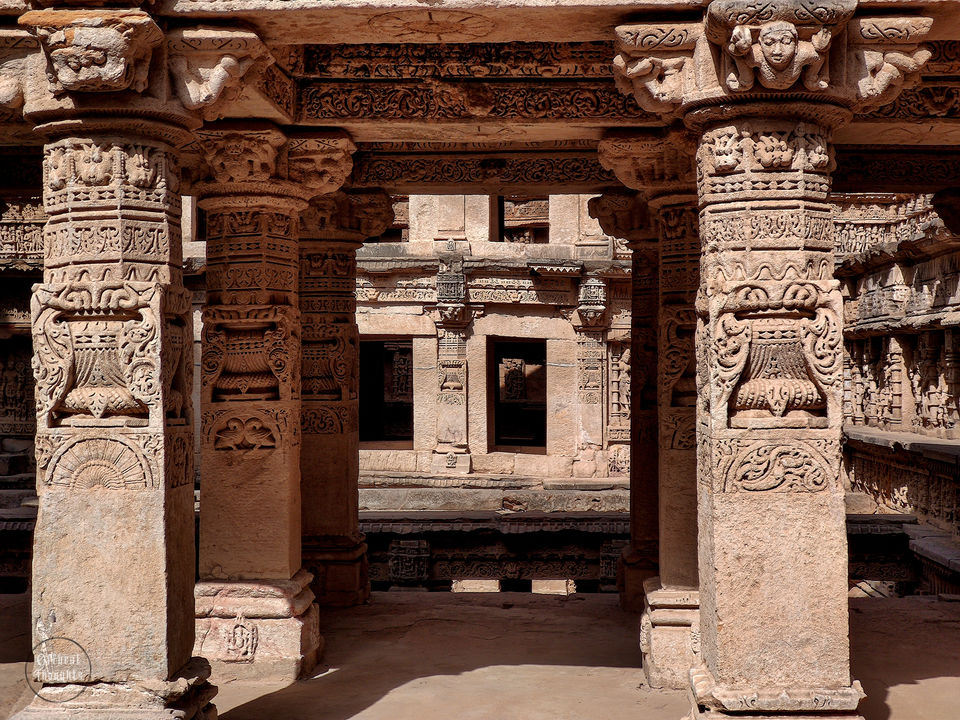 I was so lost in the precision of the stepwell, that I didn't even realize how time passed away while I was esteeming the artwork. Even the pillars, carved in the shape of Kalash – traditional pots, tell you a story!
Does this persuade you enough to visit Rani Ni Vav? I know that a lot of you would be travelling to Gujarat between November to February for Rann Utsav; keep Ahmedabad and the Vavs in mind if you wish to explore the state beyond the Rann. I would soon let you know about other good places nearby. Till then, keep reading:)))