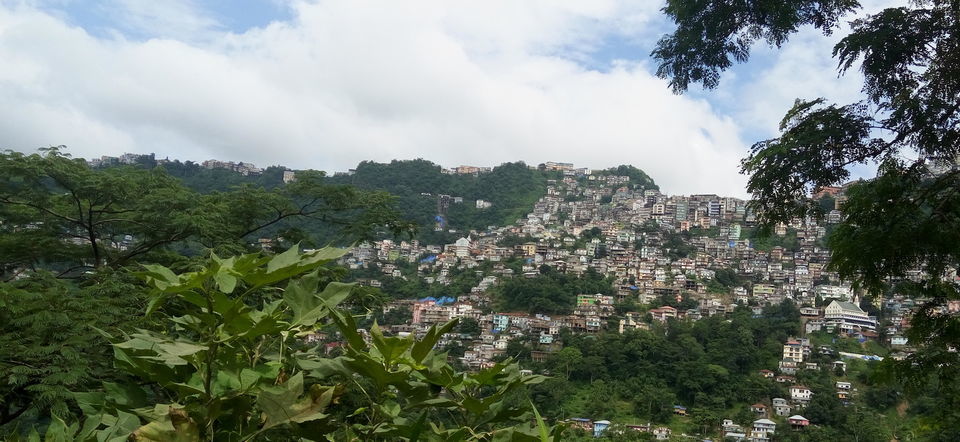 August 2017, I embarked on my first trip to the north East and it was a solo. Having contempt-fully completed my three day stay at the abode of clouds (Shillong), I was super charged to the max and could not wait to reach the Gauhati railway station. The next destination being Bhutan and supposedly my first trip outside the country, I could feel the ecstasy bursting from within. I had the next 5 days fully planned. Monasteries, palaces, valleys and more importantly the food. Everything I was looking forward to were completely shattered when I reached the railway station only to see all the trains cancelled. The unfortunate flooding of Brahmaputra.
Improvise, Adapt, Overcome
Truth be told, I was bloody scared. The rail and road connectivity from Gauhati to Siliguri was completely cut off. People started talking about possibilities of the city getting flooded completely. I had two options, get back to Shillong or fly to Kolkatta. I booked a room in a nearby hotel, got myself together and started exploring the options. The flight to Kolkatta next morning was around 7k. Damn, that was greater than my entire Shillong budget. I noticed that if I fly to Aizawl and take a flight to Kolkatta from there after two days, I can save around 3k. Phew! Without giving a second thought, I booked the tickets. Well, I did not have much options.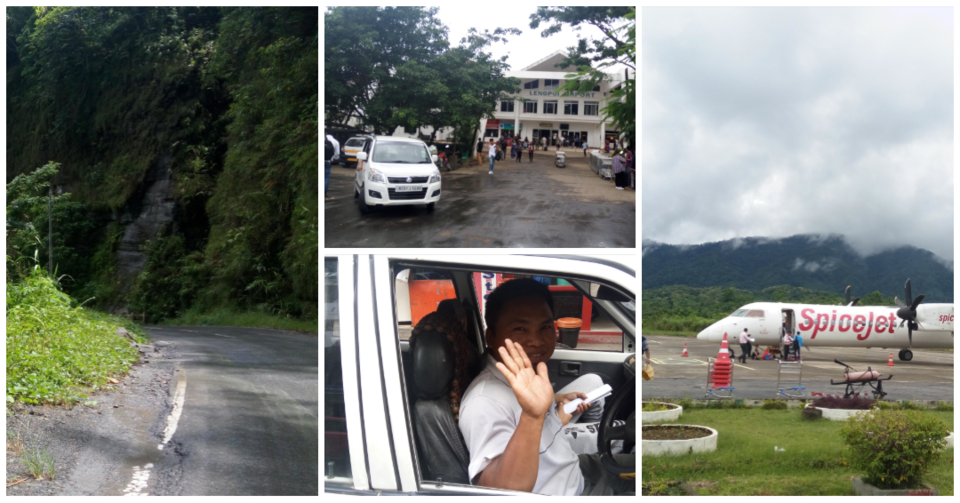 That is an understatement. I will come back here later with the best adjective to describe the insanely beautiful Lengpui airport. The landing was pretty scary but once I got out, the view was an absolute bliss. I hastily made my way out enjoying the hills, fog and drizzles to the taxi area. A nice taxi guy with a maruti Alto offered me a deal of 700Rs to take me into the city. The one hour journey is a bundle of joy with a rustic old bridge over a river, lush green forests and occasional roadside shops. The iconic Aizawal view gave me a warm welcome and I entered the capital city with awe. The friendly taxi driver Zoya waved me good bye and gave his phone number.
Comedy of Errors
After reaching the Aizawl, the place of peculiar beauty I went to check in only to realize that the hotel has cancelled my booking. I went on a hotel/hostel search in the strange city and ended up in Traveller's Inn. The budget accommodation had a some really cheap rooms. After settling for 300Rs per day for a room, the staff asked my permit. I sheepishly smiled and said that I am Indian and not a foreigner. He returned my smile and said that I need permit too. A quick check on google slapped the fact on my face. Even India tourists have to buy pass. I am not supposed to Enter Aizawl without a Permit. I was practically an Illegal immigrant for couple of hours. I started running (literally, I took a car) from one end to other end. I visited the Tourist offices and finally went to Police station. The nice sub inspector wrote me a letter and advised me not to involve in something that will put me in trouble. I nodded my head and added him to my hero list. And thats when he asked me 200rs and got himself an exit from my list :) The good thing was that he introduced me to couple other police guys and invited me for the Independence day function
The Best Independence day function ever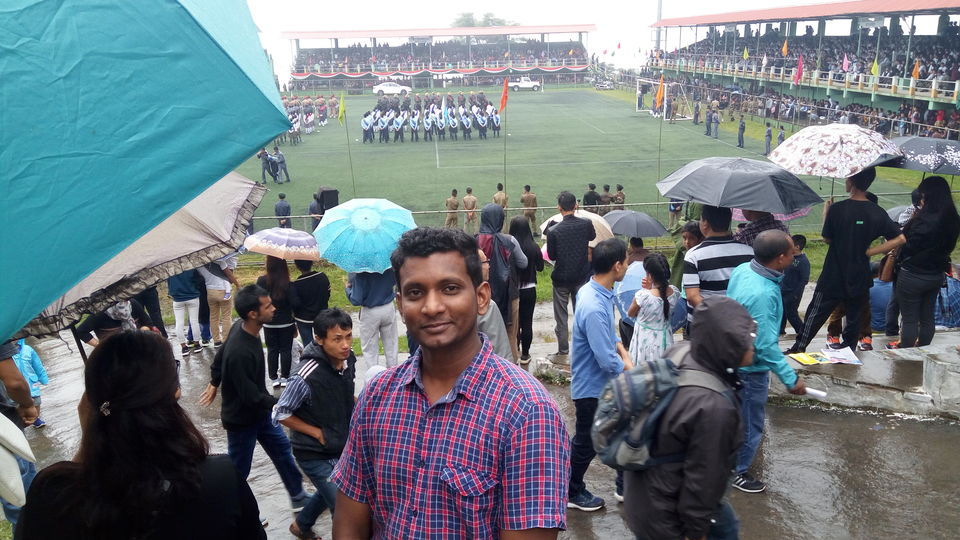 I spent my first day in Aizawl exploring the bustling town. It was a rainy season and there was a constant drizzle but it did not bother me. The place had a serene character in it and I was rather amused by the friendly faces who despite me being a foreigner accepted my presence with a smile. The streets were clean and the roads followed the rule of traffic religiously. Almost every human I met that day asked me to come for the independence celebration in the Football ground the next day.
Aug 15, 2018. My second day in Aizawl. I got up quick, took a quick hot bath and came out of my hotel by 6 AM. The place was mysteriously deserted. For a state capital, a low key road is highly uncommon for the Chennai guy in me. I made my out and had breakfast at a small roadside stall. When I asked If i could take a picture, the group shyly nodded yes. I took their pics, shook hands and wished 'Happy Independence day'.
I made my way to one of the beautiful spot in the town the Lammual stadium. The place was packed with school students, their parents and other visitors. Almost ten school uniforms were standing in middle of ground quickly assembling before the CM of Shillong came. There were drizzles but nobody seemed to be bothered about it. The CM gave a speech and followed by that was a brilliant and beautiful parade by the school students. I was taken back few years to my school memories where I celebrated the same occasion. I talked to some of the teachers and clicked pictures with them. All of them were happy to explain about the culture and heritage of the state and are proud about the same. After the celebration I made my way to the market, did some shopping, munched on some delicious noodle soup and went for a quick nap.
Day 3 was rather a lazy one. Aizawl don't offer a touristy vibe to you so I spent the first half of the day again exploring the road. I checked some small stores and bought condiments they use in Mizoram (apparently some of them were packed from Tamilnadu). Bought some fridge magnets and key chains as souvenirs and took a taxi back to Lungpui airport. Took a flight to Kolkatta with fresh memories about one of the beautiful state capital city I've been to :)
Expense check
Airport to Aizawl city - 700 Rs
Stay in Millinieal tourist home - 600 Rs(2 Nights * 300 Rs)
Food expense - 1400 Rs (Small restaurents, Road vendors, nothing fancy)
Taxi to Airport - 600 Rs
Shopping - 1200 Rs
So with a budget of 4000, you can make amazing memories at Aizawl. Did I miss any important place? Let me know :)