Rain washed trees, fresh green farm land with interesting water-tanks fit atop the houses welcomed us. As the wind blew on this monsoon morning with drizzle swaying across, the city seemed to be enjoying a day off on rainy day. The old gentlemen with his broad smile, white beard and hair spoke of his life's experience as he joined his hands to warmly welcome us " Namastey ji! " as we were served a hot cup of kadak punjabi Chaa (tea).
Such is the warmth of the city that will TREAT YOU, GREET YOU and FEED YOU enough to crash all your diet plans. Exactly what happened with our team! Though an extended waist lines, the taste-buds still crave for more! Here are a few must haves from our food tour to the food capital!!
Missi Roti and Kadhai Paneer :
Where : Kesar Da Dhaba ( Shastri Market, Amritsar)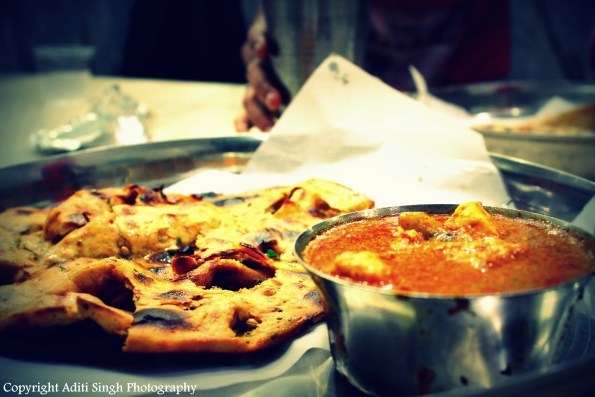 A century old not-so-dhaba looking eatery will engross you in its ambiance. We ordered for a missi-roti and half kadhai paneer. The missi roti is prepared with wheat and gram flour, flavoured with fenugreek ( methi), cummin ( Jeera) , and thymol ( Ajwain) seeds with just so perfect salt and beaten red chilies. To compliment the flavor of the crumbled crisp missi roti was Kadhai paneer flavored with traditional spices and oodles of ghee atop. The first bite to the crisp bread and traditional curry you would close your eyes and gulp down the entire city to yourself!!
Besan Ki pinni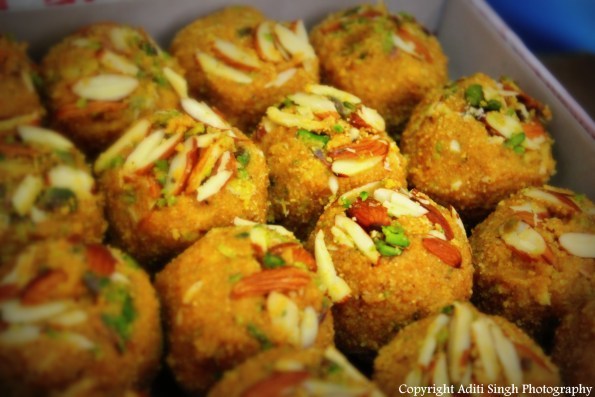 Where : Amarchand & Sons, (Shastri Market, Amritsar)
In case you have a sweet tooth, you must visit this little shop set amidst the busy lanes of Shastri market. Its long list of variety of traditional Punjabi sweets with Ghee preparation would surely give you are complex. This special preparation of Besan ki Pinni is a traditional preparation of this 60 year old outlet. Gram flour mixed perfectly blend with nuts, almonds and pistachio. The delicacy with such a rich preparation stays fresh till 30-35 days.
Paneer tikka masala and butter naan :
Where : Makhan Fish & Chicken corner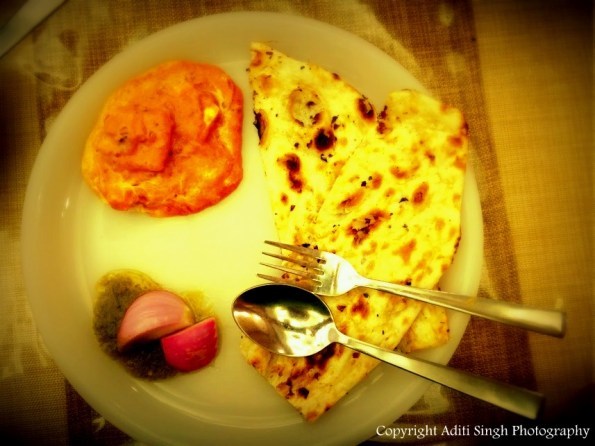 Its time you would drool over the mesmerizing flavor that suffices in the air. Arrive early in the evening else you may have to queue up outside the restaurant to feed in your hungry tummy.
The Paneer tikka curry is their special delicacy and most loved by the customers. The paneer or cottage cheese is first diced, spiced and then smoked in a kiln. The golden brown pieces are then put into a spicy curry prepared with fresh cream, milk, curry leaves, cummin seeds, tomato and a home-dried special Makhan masala. It tastes best with butter naan and mint chutney that comes complimentary. We bet you may end up eating your fingers too!!
There was even more, and..more.....and even more!!! From sweet lassi, to an early morning breakfast of Chhole Bhature there was food which could not fit into our tummies, I wish we could belt up and get it here. As we tell, there is MORE to the food and much to your workout sessions!!