Today we catch a ferry from portblair ferry point for Havelock Island early in morning abt 7am so that we can reach thr early & explore the island more.
After abt 3hrs of ferry ride we reached Havelock, as soon as we dumped our luggage in hotel we head towards d beach which ws jst a walking distance frm our rooms, luckily u'll find almost every hotel or resort jst near the beach in Havelock. In the afternoon we hired two mobikes as we wanted to exploxe more of Havelock and as we were searching for some booze we found a very friendly place called "VENOM" a rooftop bar so we all enjoyed our drinks & dinner & head back to our hotel.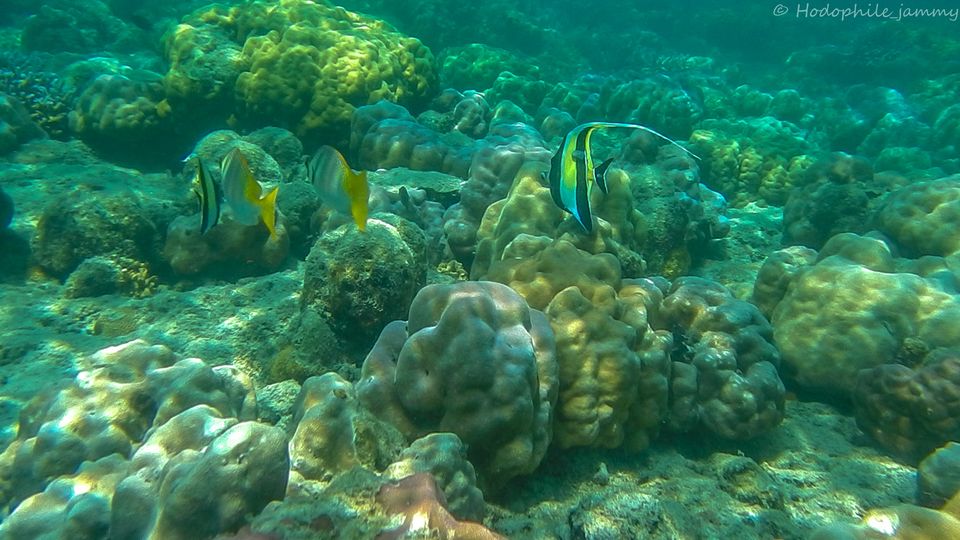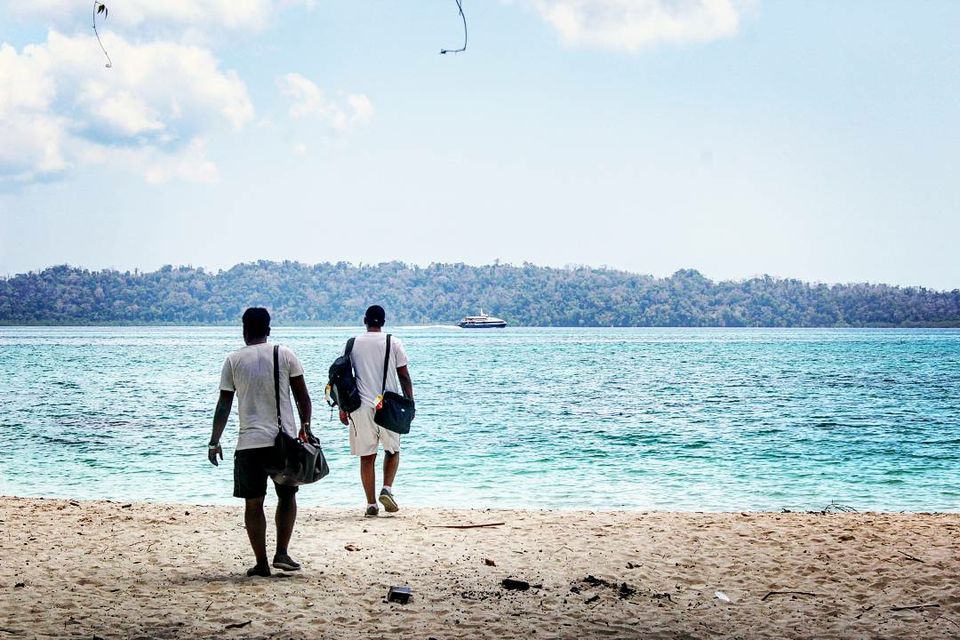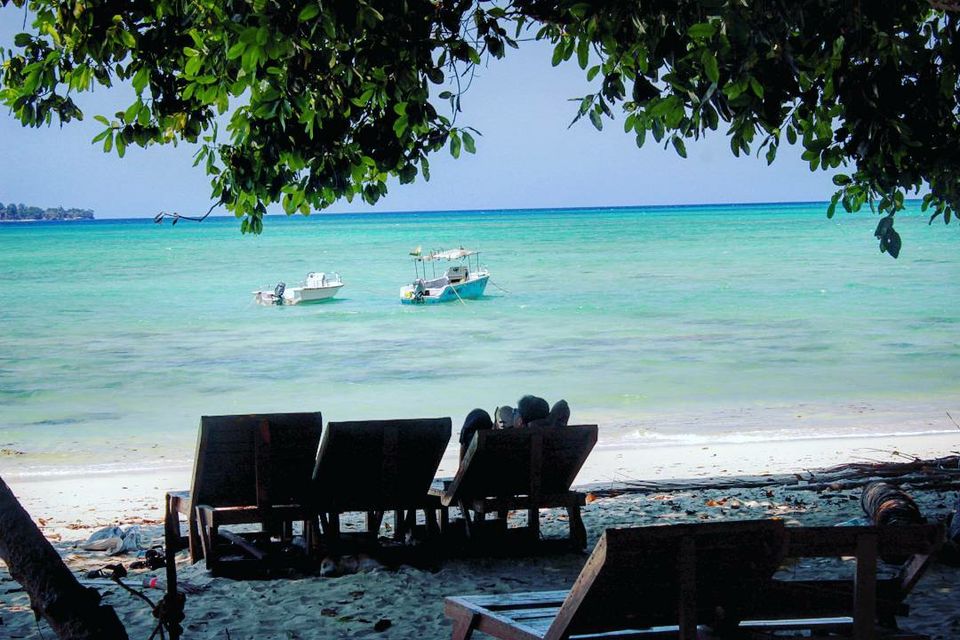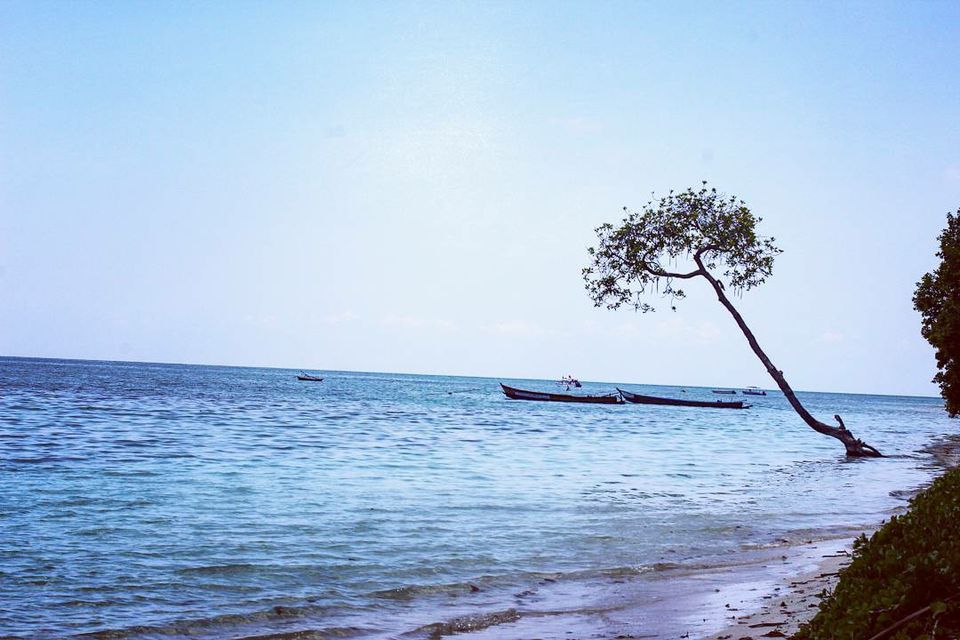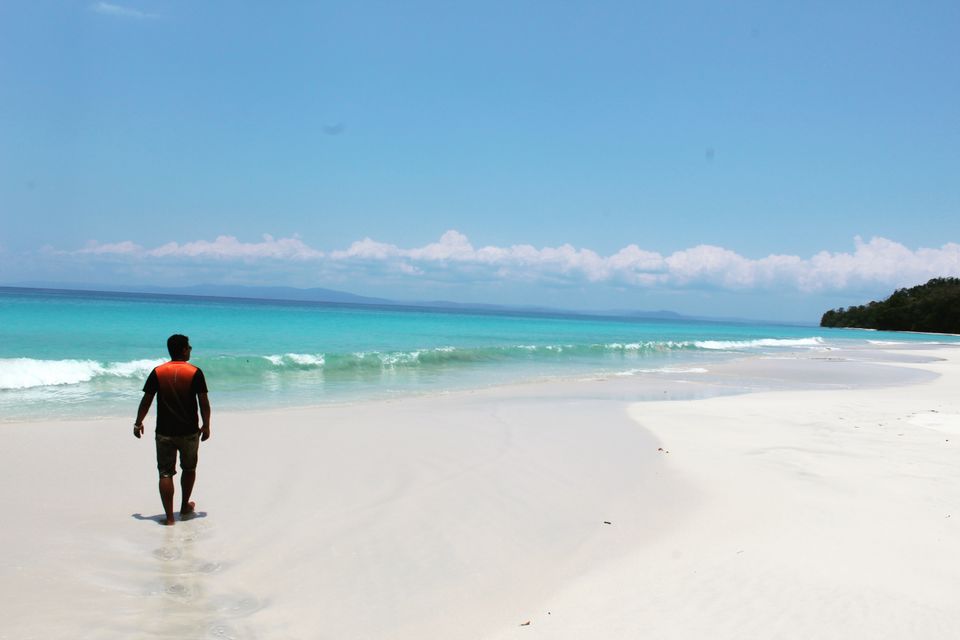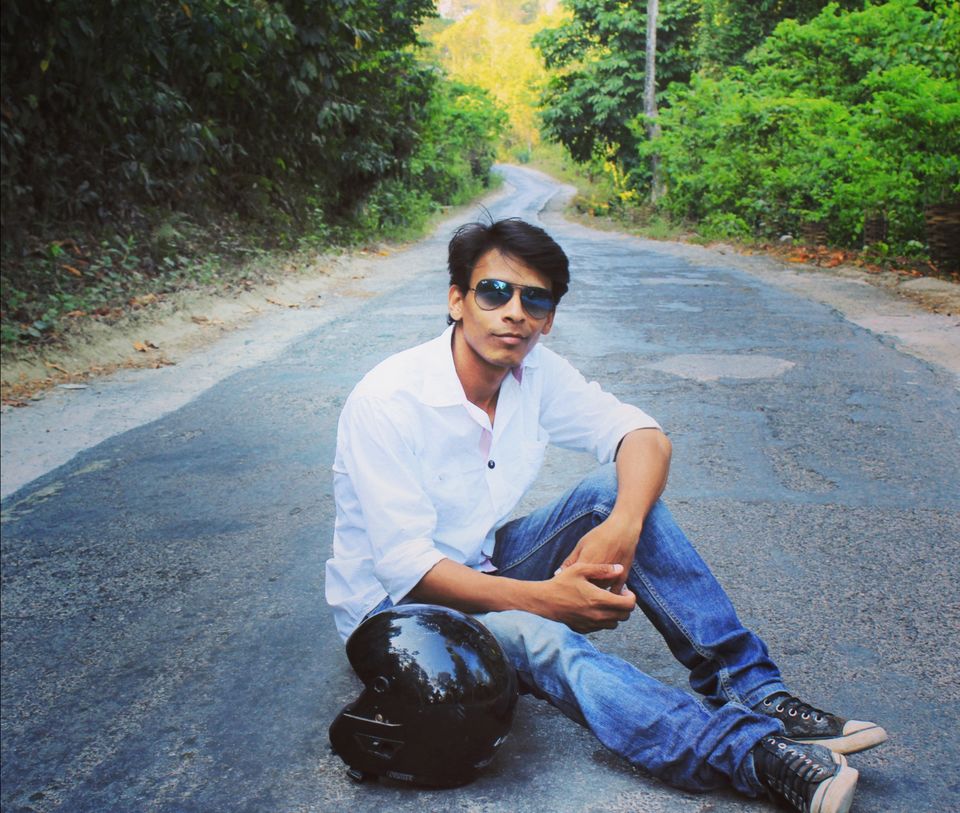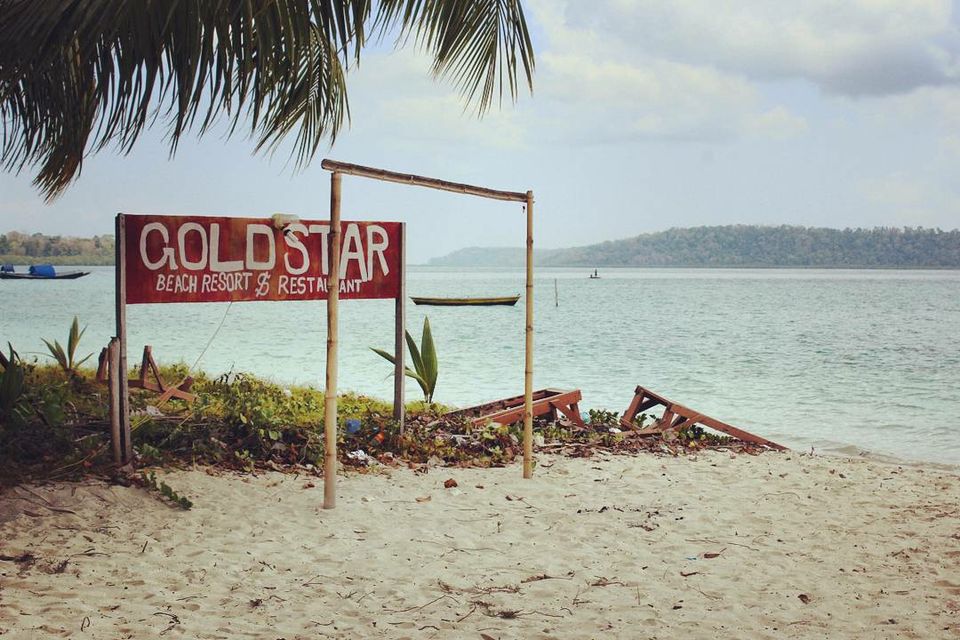 We started early in morning as we heared abt snorkelling with elephants at Elephant island so we decided to go thr as we couldn't find any elephants bt d snorkeling experience was wonderful.
After having our lunch we decided to visit "RADHANAGAR BEACH" the most wonderful beach all over asia (as far as we think), we spent whole evening there & believe me nobody wanted to go back to our hotel.
Today we decided to visit "RADHANAGAR BEACH" again in daylight as this was a very different experience the sand was totally white & shinning sun was making the water sparkle like floating diamonds. After sending some time there we headed towards kala pathar beach as a local told us that it is very beautiful beach & less known to tourists bt due to lack of time we only reached to the long jungle trail frm whr u can reach KALA PATHAR BEACH. The same day we head back to portblair using the same ferry & till evening 6pm we were back to our hotel in portblair.
Today we wokeup early & by early i mean very early as we decided to visit "LIMESTONE CAVES" at "BARATAN" island which is around 100Kms from Portblair so we started at 5am & after driving around 50-60Kms reached to a place whr we grabed our boat for "BARATAN" island after a 45mins boat ride we reached thr & as our badluck we got to know that thr was some problem between boat owners & administration so we went to exploring d island itself & found out abt d famous "MUD VOLCANO" which formed or errupted while andaman got hit by TSUNAMI.
As this was our last day we decided to go scubadiving as so many friends told us to do so in andamans & we went to water sports center at portblair & frm thr we boarded a boat for "NEIL ISLAND" after 30mins we reached there & soon we were in our snorkeling suits & after some briefing we were under the water & i must say that was the best views i'v ever experienced colourful fishes & corals & that feeling is really unexplainable in words (atleast for me) & after our adventure we went back to our hotel.