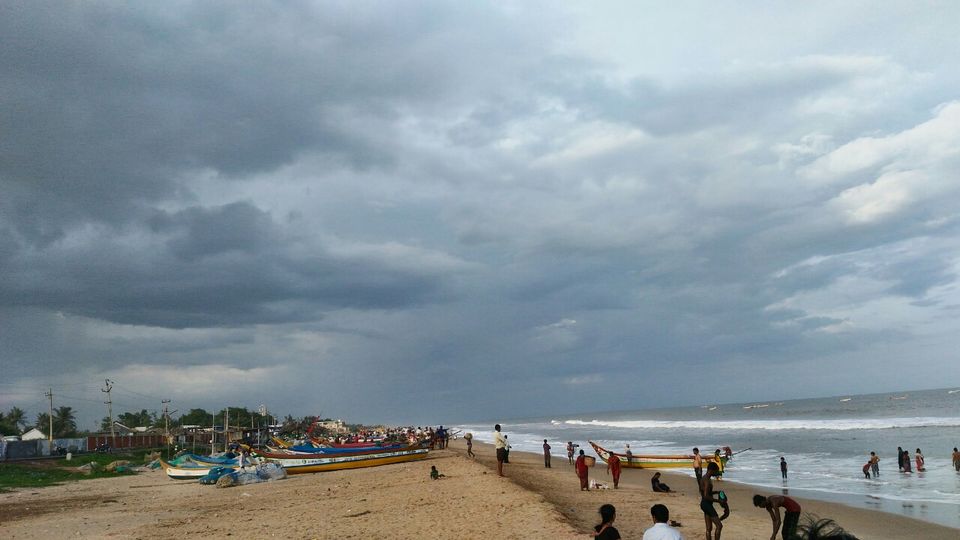 Return Journeys are always shorter.. Just to remind You that you haven't Travelled that really far. I feel the same on my way back from beaches...

I always find Serene Beaches so welcoming that I just sink into it 'today' , forgetting that I have 'future' to plan. This one feel keeps me wandering around places in search of untouched & Serene beaches. This weekend getaway to Prakasam District from Hyderabad has been exactly what I was looking for. About some 350Km from Hyderabad has a whole new world that is often not preferred for being low profile. Ongole and Chirala in Prakasam District are two such gems to treasure.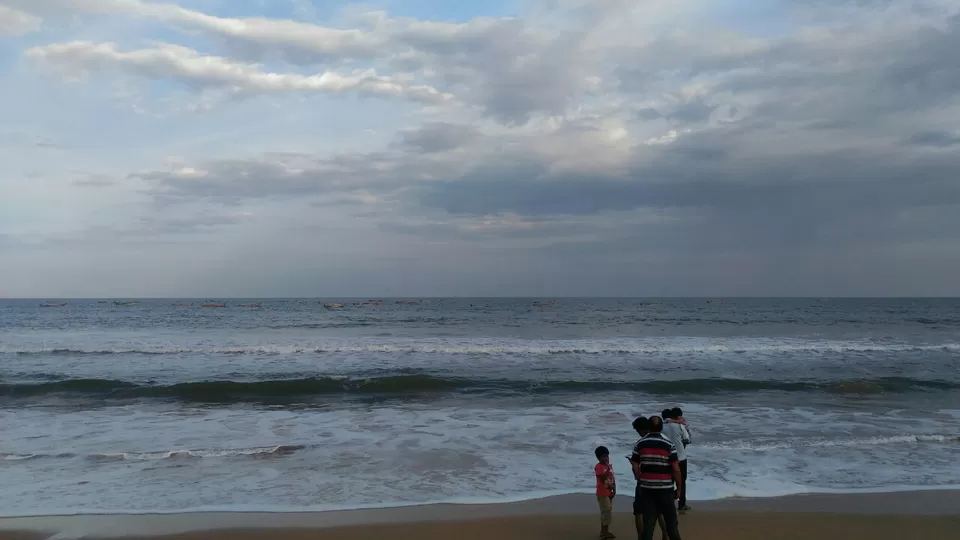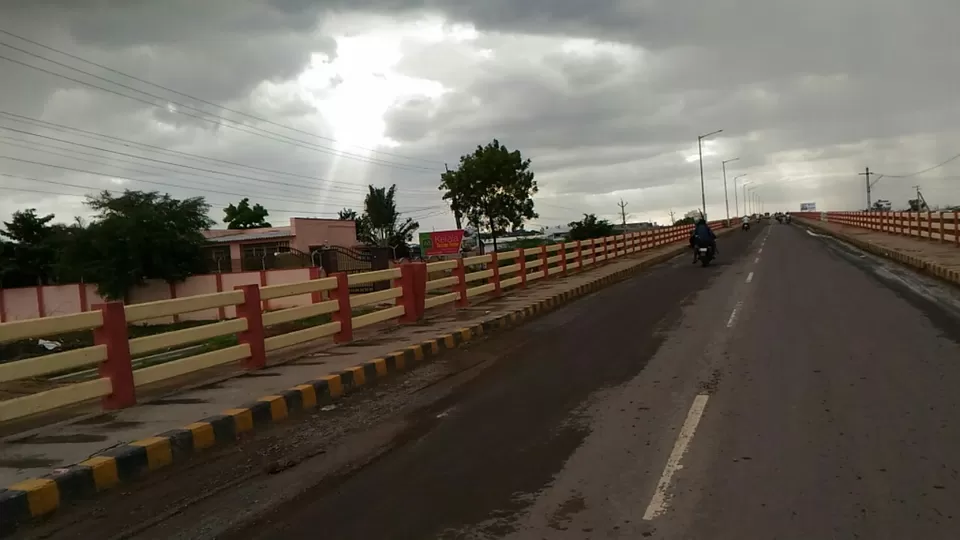 To start with, Ongole is the largest city in Prakasam District and therefore will onto the path of urbanization. You can find very good 20+ hotels to choose from online. I preferred Sreekanya hotel near Nellore bus stand. Hotel was decent but I guess the choice of place for a non-vegetarian is sad part. Very difficult to get that easy Non veg Thali or bunch of non veg restaurant on this stretch. Since ongole isn't that far from Hyderabad, you would be dropped before it's 6am irrespective of how late you board bus. The restaurant just in front of Ongole bus stop is a good one to start your day with authentic South Indian breakfast. We checked into hotel and freshen up. To be honest, you have interest in Holy sites, then you get quite a few options to explore else Beach should be on your card first. Roamed the city for while on Trunk road etc. Noticed Alluriah sweet shop and Murty sweet shop. For Ongole famous 'Mysore paak', you got to visit it once. Be quick, their stock last for very less time and soon you would see 'Sold out' sign.
Found it really difficult to lunch with not much of an option than little Chinese fries and Veg Meals. To avoid any unforeseen stomach upsets, prefer Veg Meals.
Ongole has a stunning and peaceful beach in the Kothapatnam village about 15km away. You got to carry all your needs as this isn't the routine Tourist attractions. Apart from boats venturing into sea and people ripping their yield, you do not get to see much. One more thing I noticed that I didn't get to read anywhere online, a Sea facing resort has come up here. Didn't get much of time to enquire about it. If you do not have a pre-booked hotel, go to Kothapatnam and try your luck.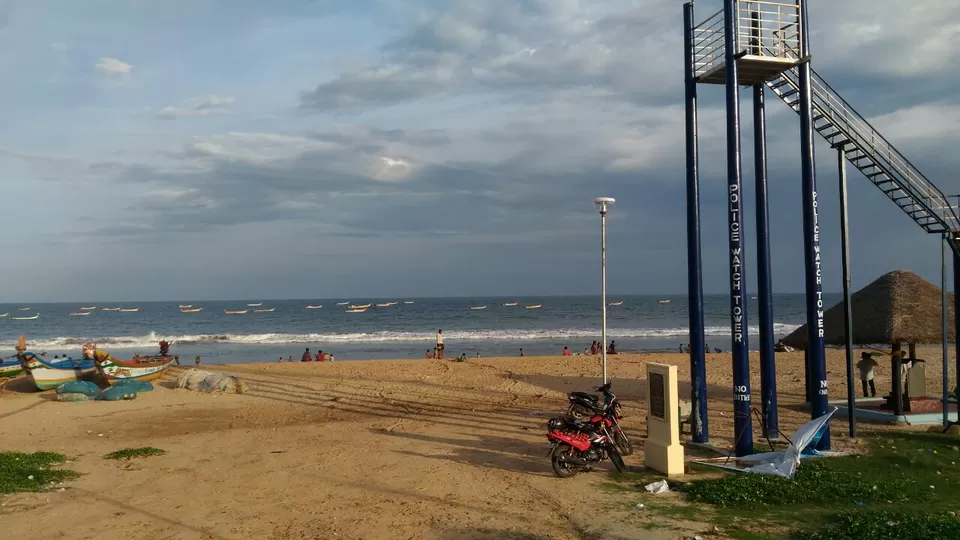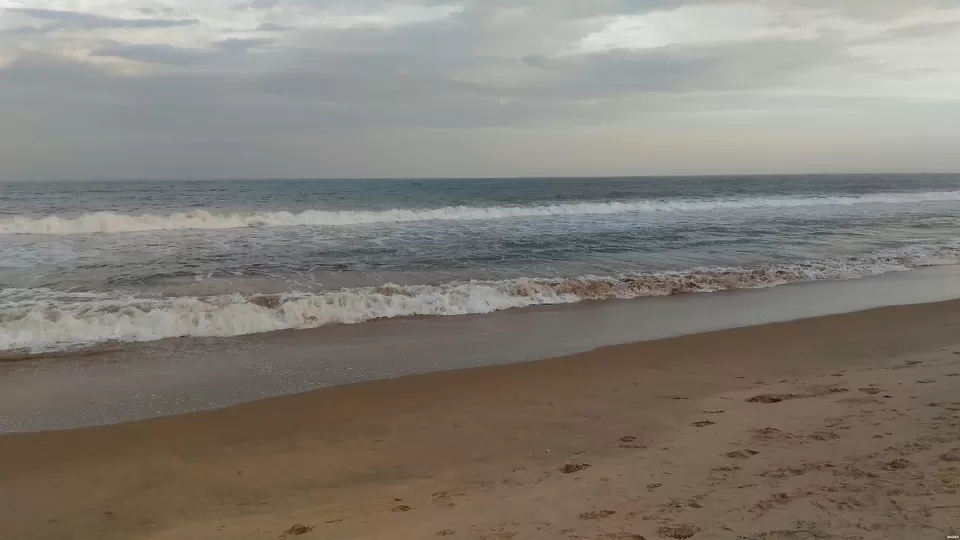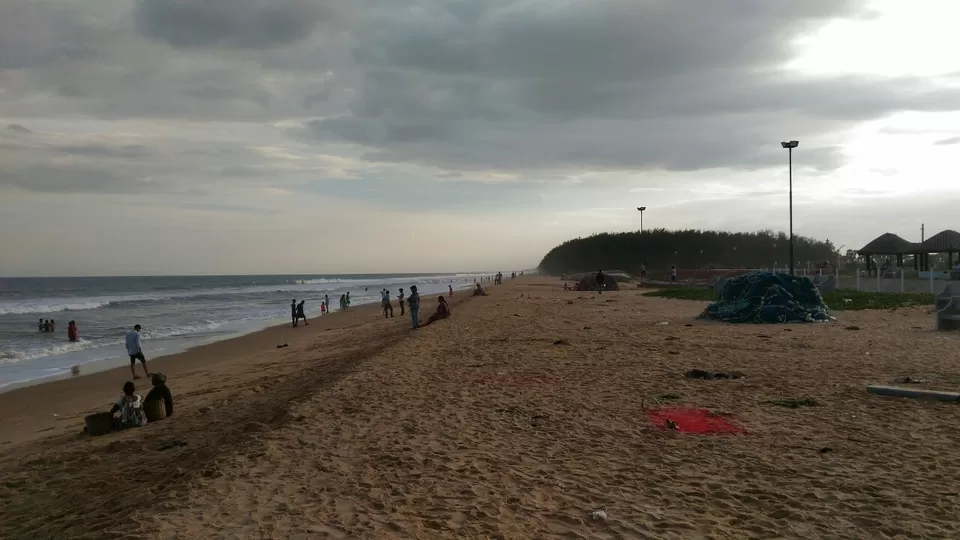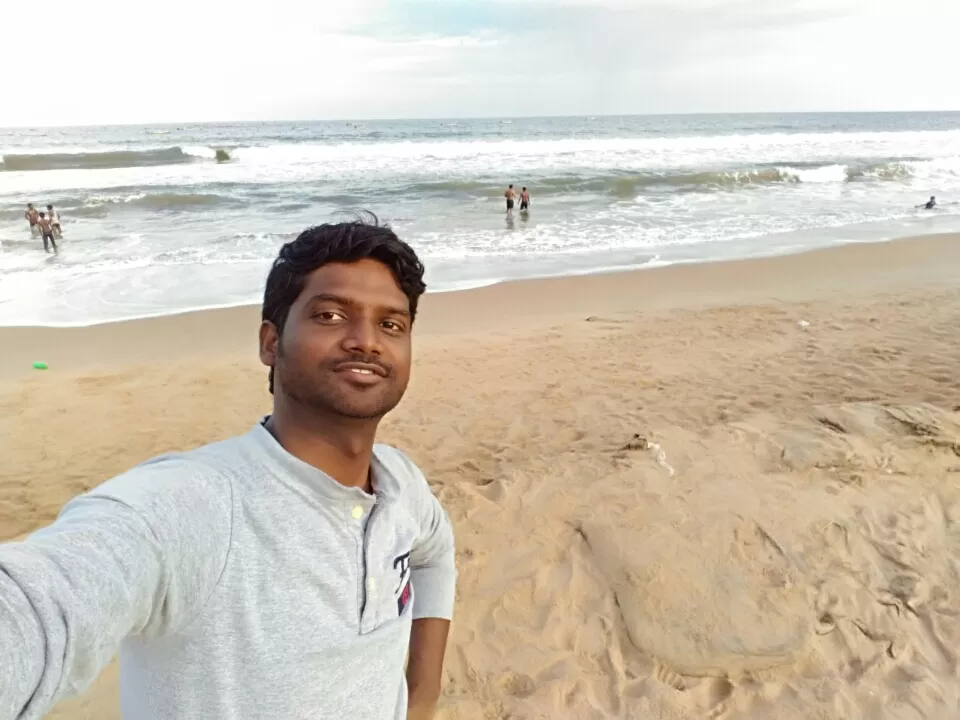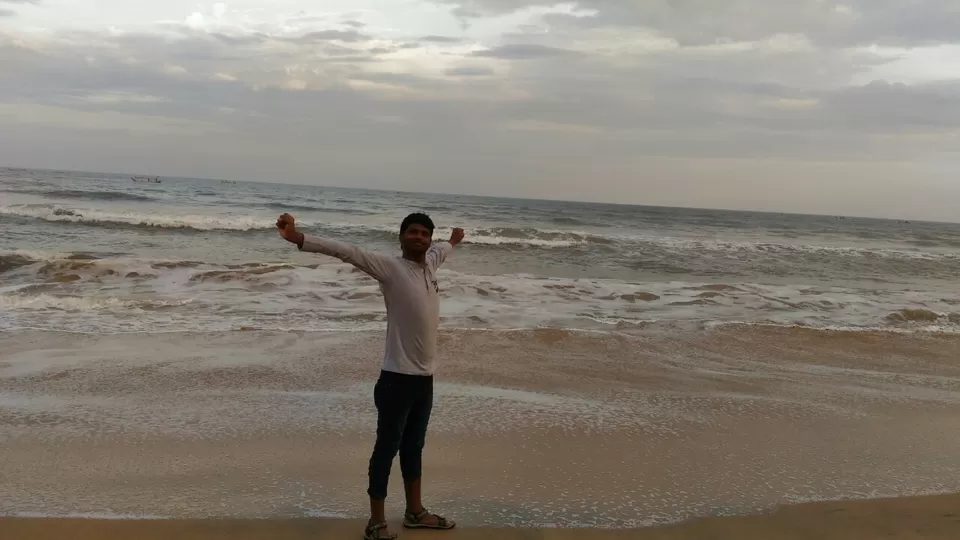 How to reach Kothapatnam Beach?
Once you are in Ongole, as any shared Auto to drop you at Kothapatnam bus stop, you get APSRTC local buses and sharing 9 seater Autos plying to and fro to the destination. Auto take you ₹20 per head and bus at 12. Prefer Auto so they take you till the Beach entrance. The instance you see the beach, you will be hit by its sheer grace and soothing calmness. The sand is clean and pristine with its Golden smooth & fine coarse particles. You feel sunk into the environment and slow breeze instantly. Have a Photography page? I bet you won't regret this place which is nothing but par excellence. The long shred of forest on one side gives it's a look of Gems. Good for family to have a short picnic on shore. With very few foots around, this will surely give you your private beach moments.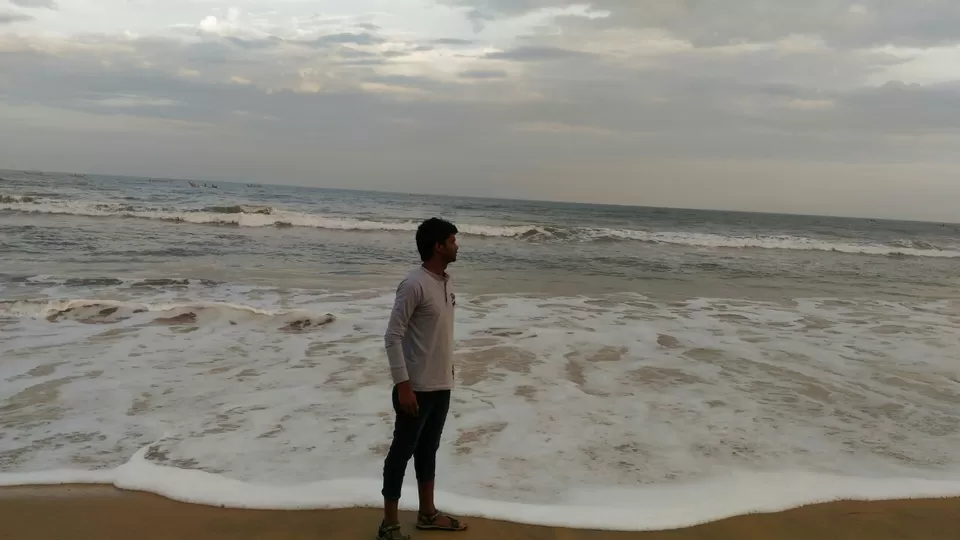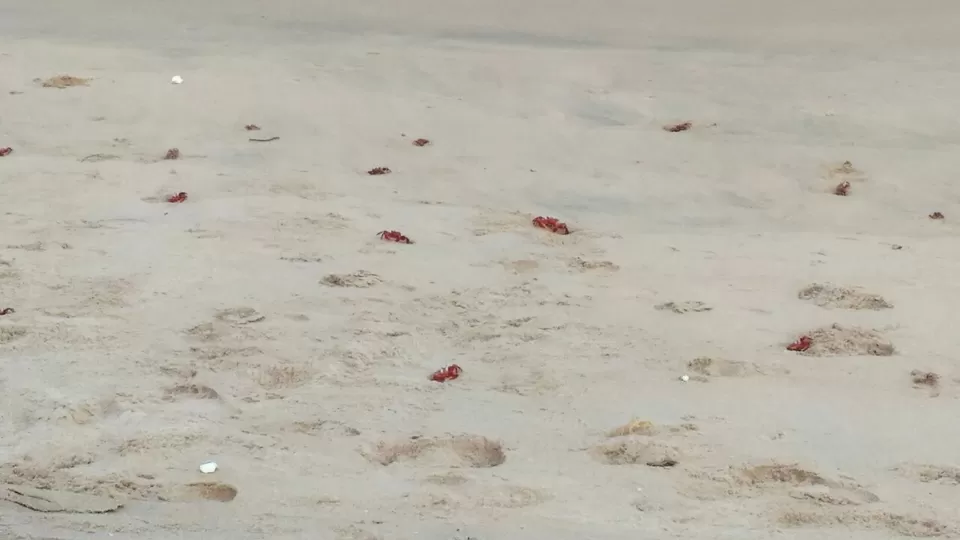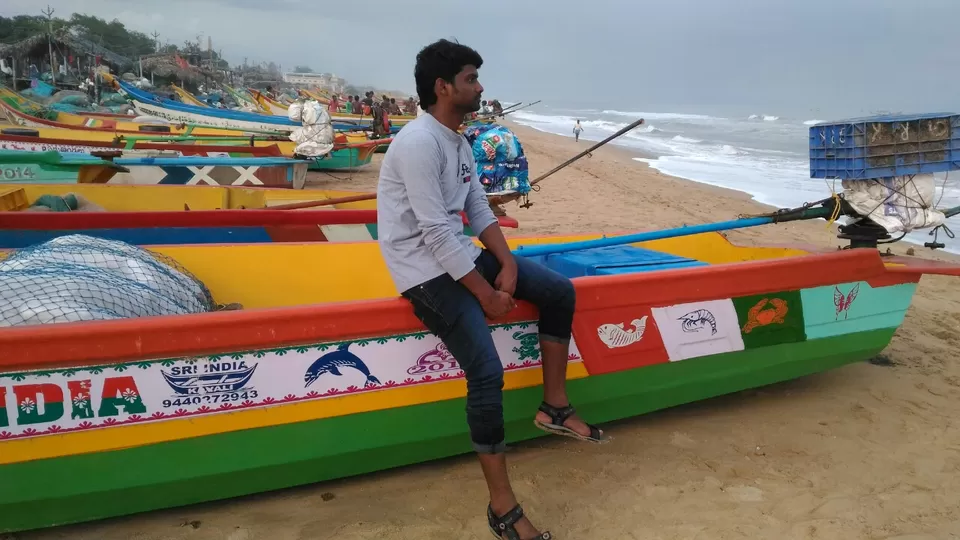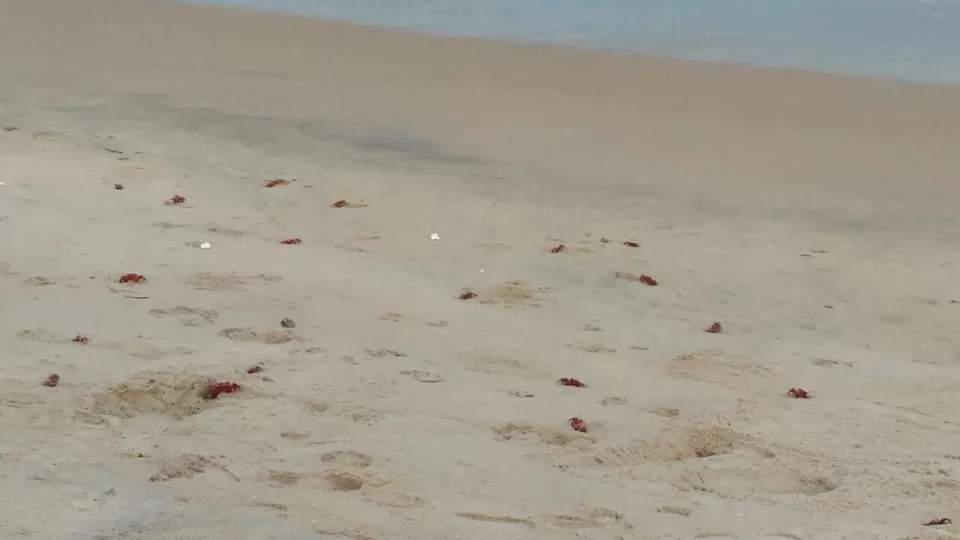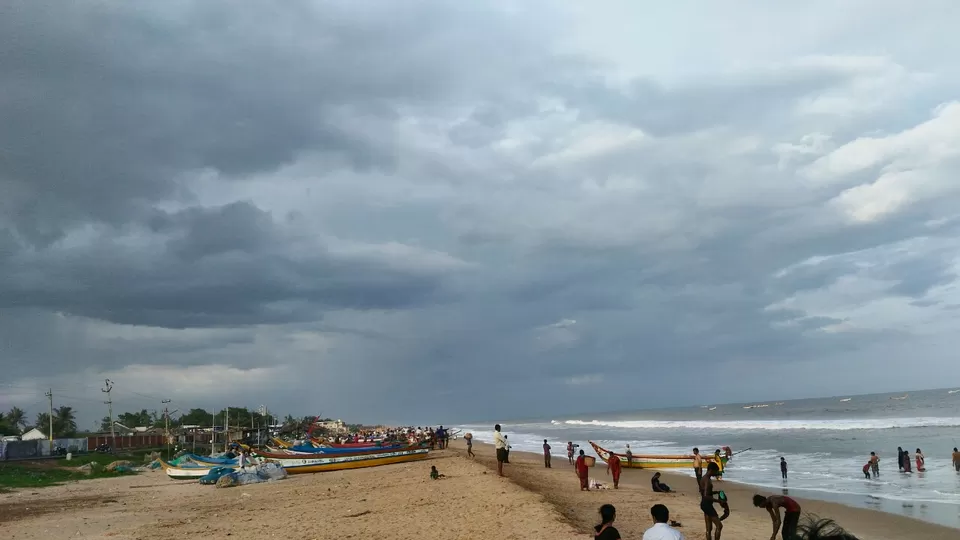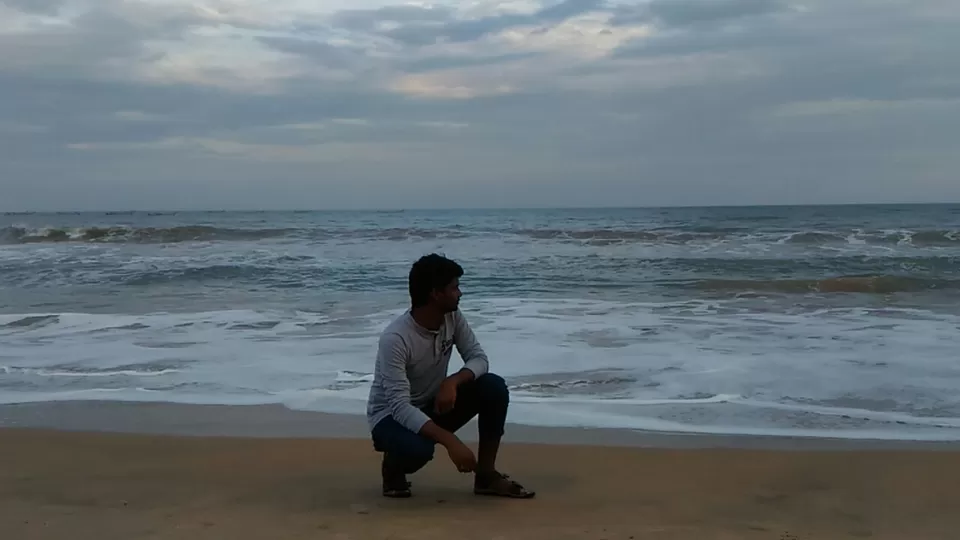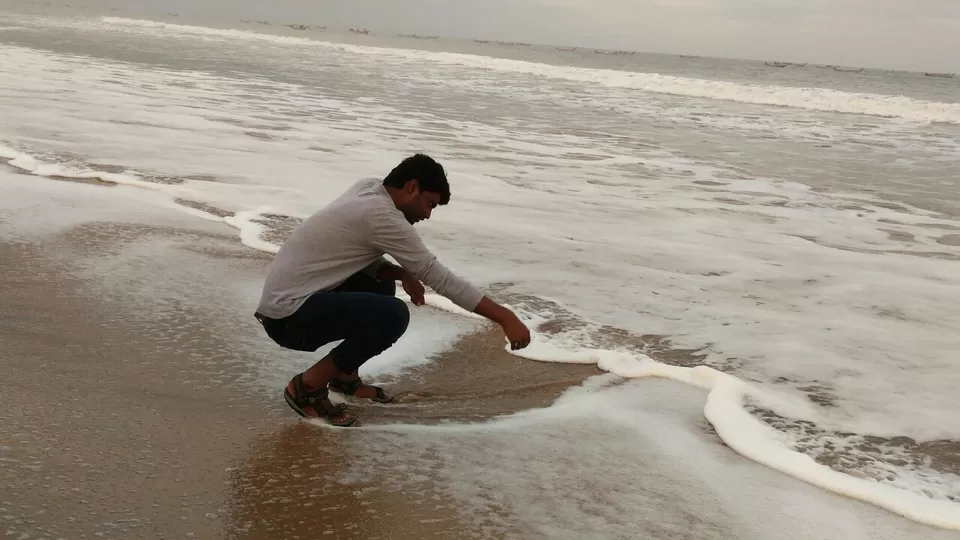 Had enough of Serenity and Rejuvenation plus the content photographer zeal. I returned to my hotel. Yes, on the Kothapatnam bus stop back in Ongole, you get the best of road food specialist in Mandar Laddu and other sweets. Do try.
We had just two days for this trip so next day would be another hidden Gem called Chirala.
A small twin towns by names Chirala-Perala is the second most looked after place in the district of Ongole. Though it's yet to be marked on the portrait of development, it surely will have you make note of it. While I was planning this weekend outing last week, I was thinking of reaching Chirala and to move on to nearby place. I searched alot on all online sites but couldn't get much of hotels, Just two, to be specific. I was doubting the scale of city's digitization but now that I reached the place, I understand what's wrong? You do not have much of hotels/lodges to stay. The only option you have to go with the beach resorts on the sea Shores while will burn holes in your pocket. On peak time, a std room in any these resorts can go up to 3k-4k.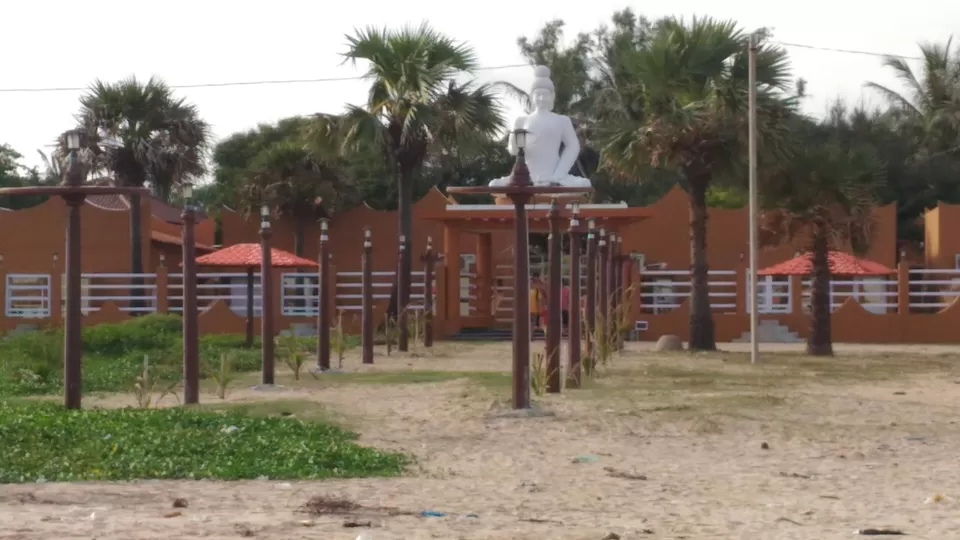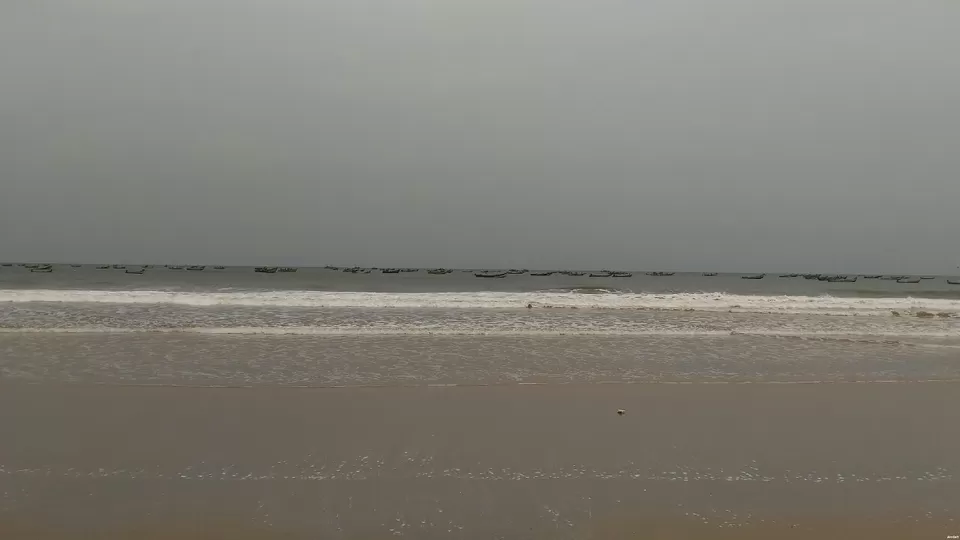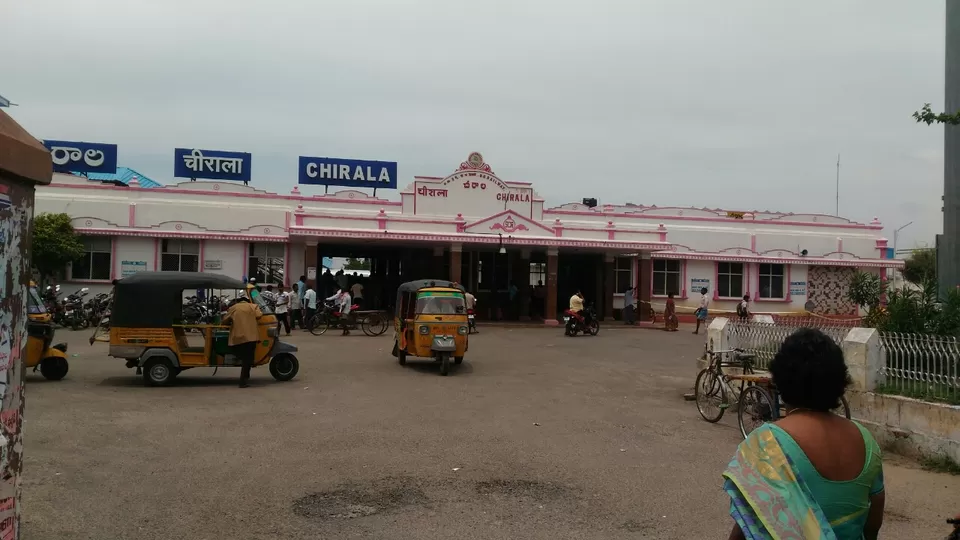 The second concern I get is 'Food'. Agreed that when in Andhra, I expect much of meals and veg hotels but this is not even that.. Not much of option on main road, few small hotels. You have a very Lil/pathetically maintained IRCTC canteen right in front of the Railway station. To clear some doubts, both Railway and Bus station are almost opposite to each other on road, small city in short. The bus stop host a clean pay and use Dormitory in case you need to quick freshen up.
After managing a quick lunch, I have nothing left than going for beach. Chirala hai two beaches, Vodarevu and Ramapuram both about 10-12km away from Bus station. Bargained an Auto for ₹90/- since it's a bit far. No ola uber though. Auto took us around the city, congested lanes, rural outlook, fishery farms and alot lot of greenery. Of the two, Vodarevu is a better habitat and far better option in term of connectivity.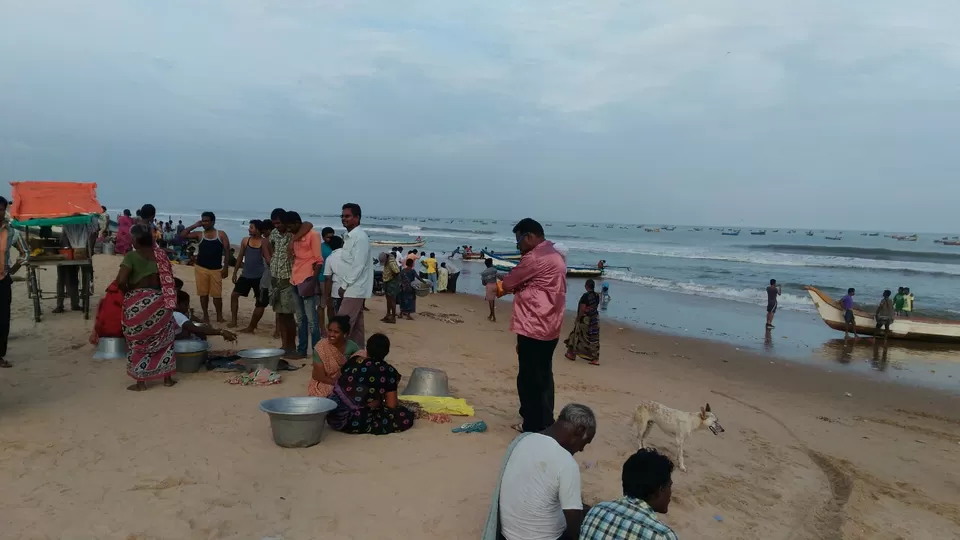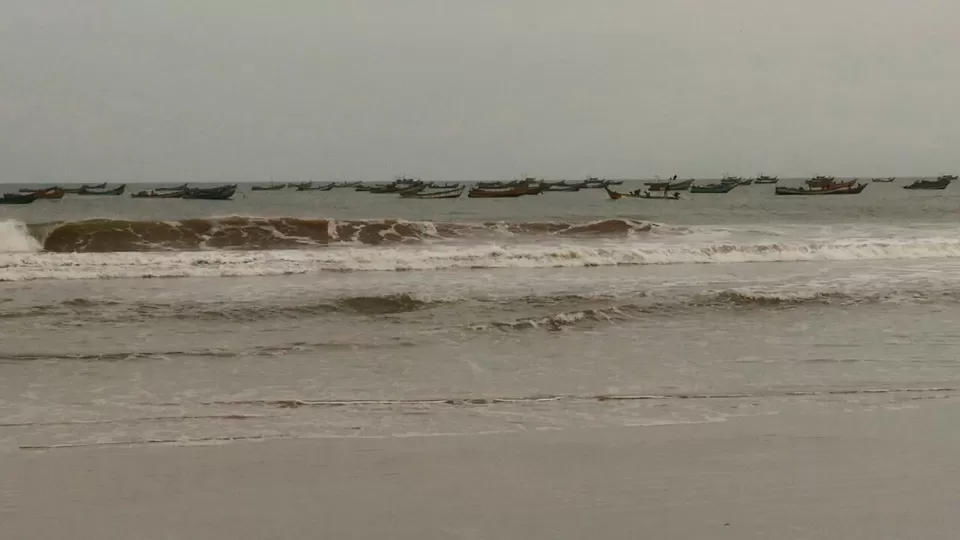 The beach is more of a mean of business to the local, they fish and sell on the shore. It's sort of an open bidding market in groups. So, not much of local venture out for fun. It has to be just the tourist exploring the Golden pristine beach. Since they dry fish to export to other part, you may find that pungent smell of sea around. Hit the beach with your sunscreen lotion on.

It's one of those very clean beach you would see in Andhra with very less people hitting on. Nature has preserved itself on a way better form.

Taking sun bath, looking into sea You can get all the ships striving through the tides, that's synonymous to Life's struggle in hardship and finally only he wins who had patience, courage and determination to get his Goal.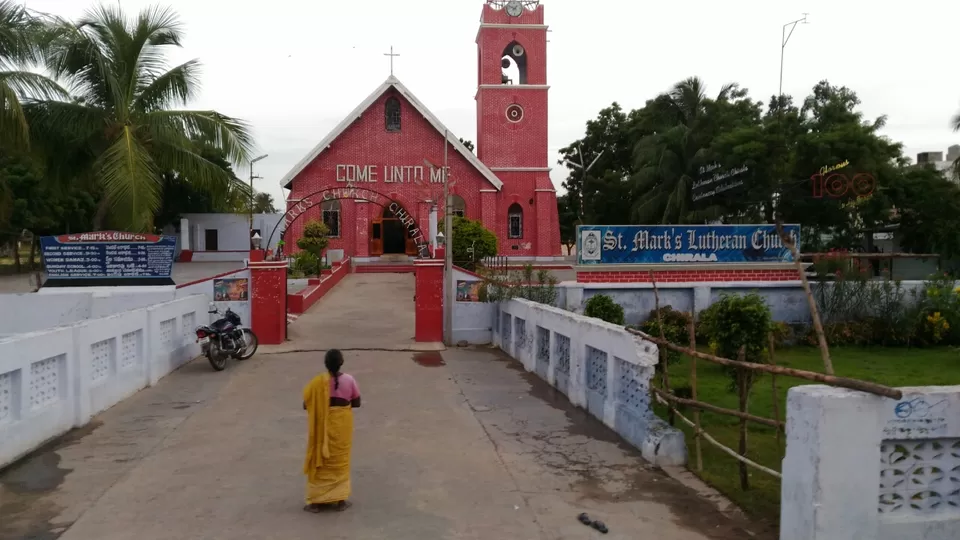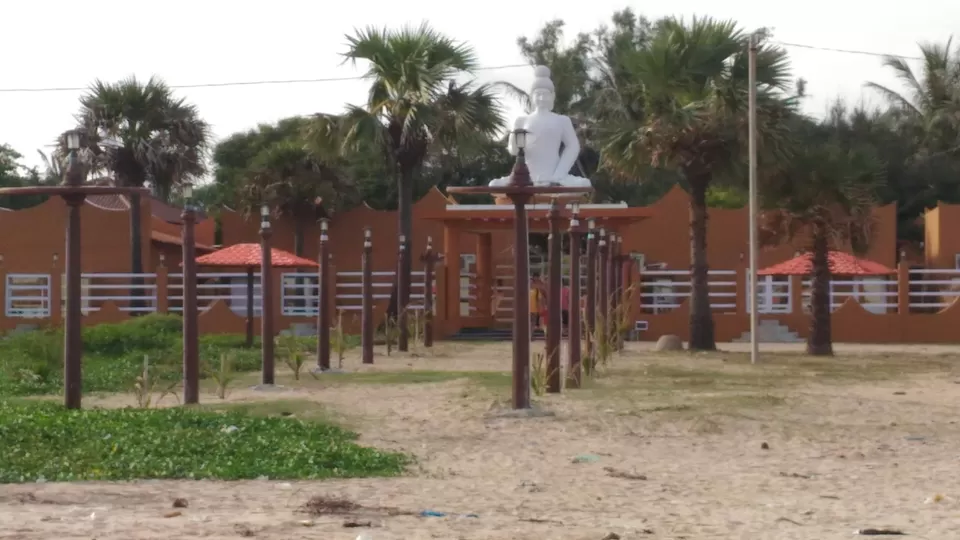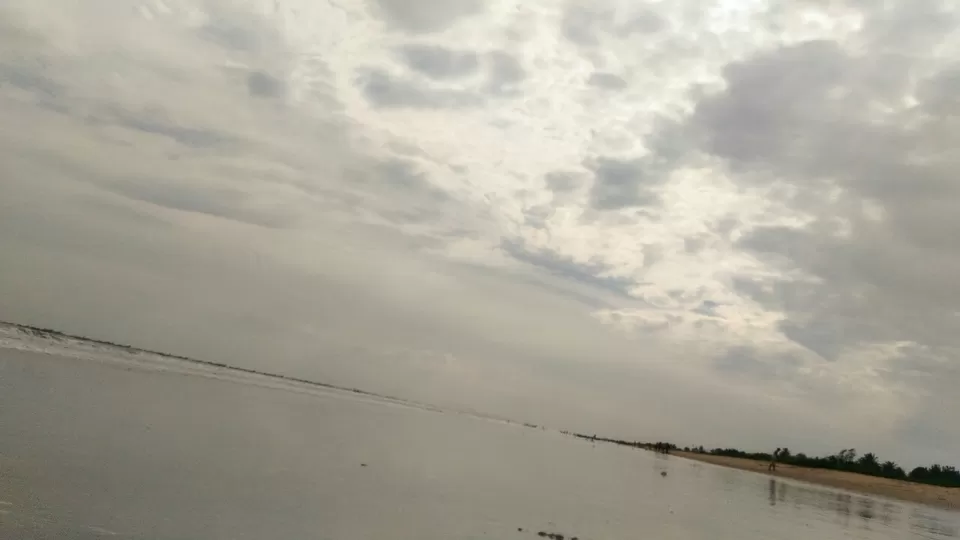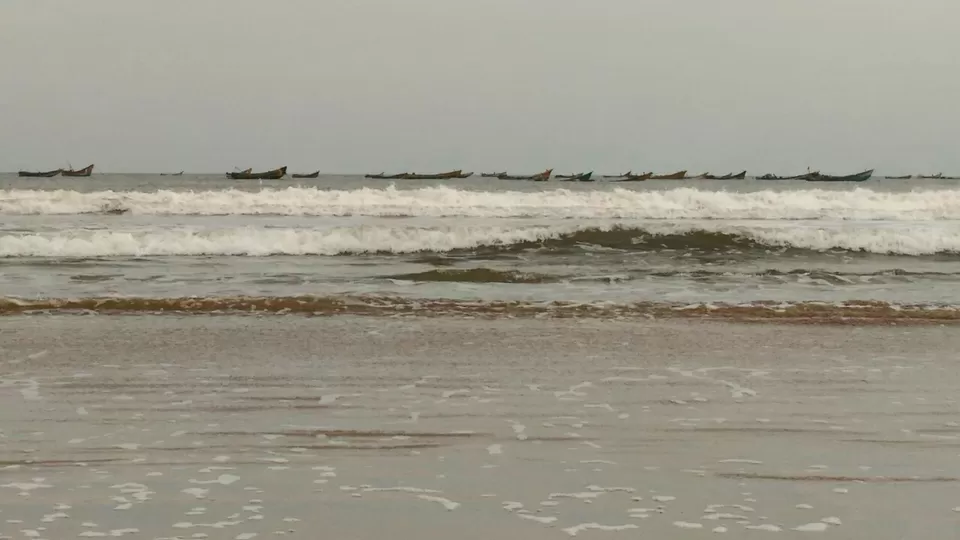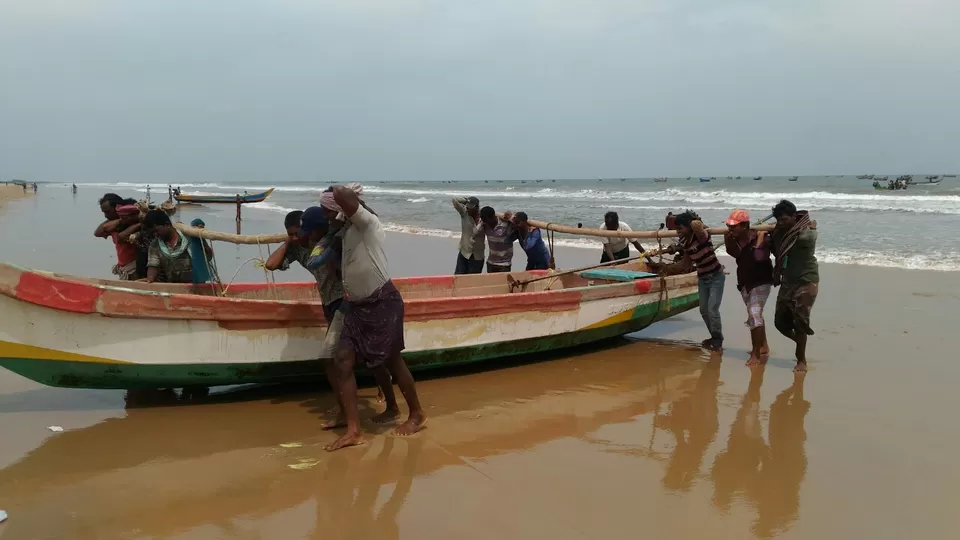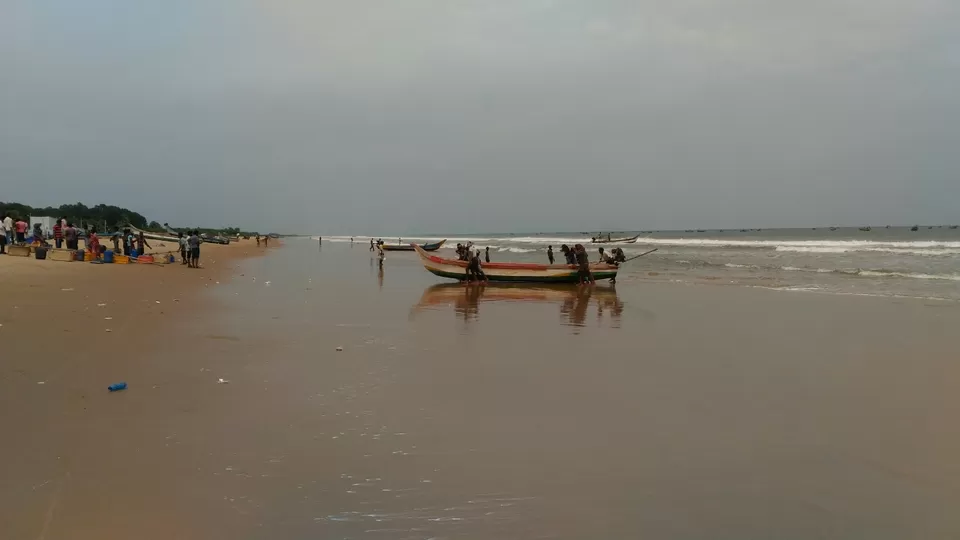 Spent a well nature connected afternoon after a long long time. This has to be better than Rishikonda beach only for a reason that it's not touristic and that has preserved it's beauty.

While roaming around this small village, learnt that they pack fishes and prawn in air tight, in case you wanna take some for home. Bajji with a cup of Tea makes the evening even more soothing. We also have a Bus to-and-fro from bus station to Vodarevu and in just ₹12 they take you around the city and that's suffice all you need.

Content with all, returned to Ongole to catch my bus. Do not forget to shop sweets especially the Mysore-pak. This weekend was much better than expected. Hopefully with new States created recently, Government would develop these cities more with amenities for better tourism.

Till then.. Keep wandering.. Keep getting Lost..