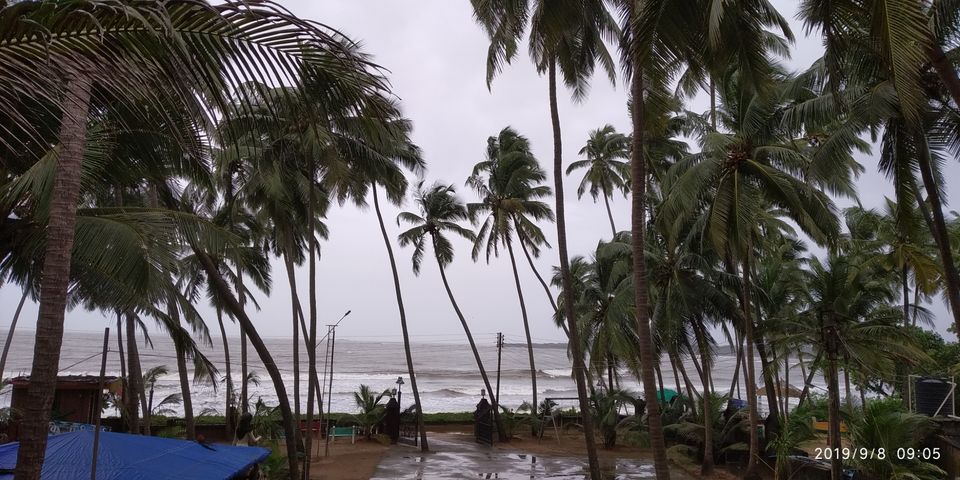 Malavn:
It was my very first visit to Malvan situated in Sindhudurg,Konkan,where nature do its miracle.
Although i am Gujarat resident i started my journey from Mumbai,
How to reach there?
Easiet way to reach Malvan is to catch various trains available from Dadar to Kudal,try to pick train inbetween 10 to 2.
You will reach Kudal by 10 am at most,from there you can go Malvan by bus starting from railway station that cost 45 rs per head and Taxi cost 200 rs per head.
covered with badluck,when i reached there, Malvan was coverd with Rain but that didn't affect my excitement but cut my exploration and gave me so much experience to share in just one day.
Finding hotel was another challenge but can suggest where to stay,
If you want to exlpore Bazaar stay near by Market just next to bus station.
If you want beach,either go to Tarkali or Chilva Beach.
You will get all your needy things at Hotel or resort or homestay in season starting from Oct to Jan , Apr to June near by beach.
In off season stay near by market,distance between market to Chilva beach is 3 km,easily walk able in greenland Malvan.
I stayed next to Chilva beach and had to walk to market for food and other things.
In season, rate of beach view Villas is 2k to 3k,minimum 1k to 0.5 k (depends on room size and location).off season rate is 1.5k for decent view villa@3k in season.
Malvan is famous for Malvani food and Water Activities,
Since there were very heavy monsoon i couldn't do water activities that cost 2000k including scuba and 5 more rides and increase rate with depth of sea you want to go.
Malvani Food,you can have variety in Sea food with delicious Malvani touch ,i can say from people licking their finger.I am pure Vegan and loved Malvani Dish.
Went Rock Garden as it was located near by my resort with breathtaking view.
Thoughts from Malvan:
✴Buses available in every 30 min,don't fall for taxi if you want to travel economical.
✴Almost No Mobile Networks or limited except from Hotel Wifi.
✴Book Taxi or rent two wheeler (300rs per day) or four wheeler for Traveling as there are so many places Within 50 km of Malvan
Rock Garden,Chilva Beach,Tarkali Beach,Tsunami Island,Sindhdurg fort,Vengurla Lighthouse,Vengurla Beach ,Various Temples and many waterfalls can ✴Can easily spent 3 days there with Water Sports.
✴✴ DO NOT TRUST ON OYO THERE,I booked from Oyo but as many hotels do not take booking from OYO.Otherwise i love Oyo for City stay.
There are many hotels available with good location near by Beach,can spend decent evening with beach.
In Short summary
Day 1
Arrived Kudal at 9 am,Reached Malvan bus stand by Bus around 11 am.
Went to Oyo Booked Hotel by Auto,3 hotels didn't accepted Oyo booking,booked personal booking Beach view Villa,
Got fresh up went for authentic Malvan food by walking few KM for Bamboo Restaurant around 2 pm . Veg/Non Veg Thali available with awesome Taste.
After that had few Km for Rock Garden,spent some peaceful time and went for Beachwalk with rain in the evening.
You have to adjust with rain,by adjusting went for Bazaar walk and Back to Villa by having Dinner (Not so special casual north Indian).
Again Beachwalk and completed my first day with so much beach walking.
Next day checked out and some good snacks near bus stand then all the way to Arambol.