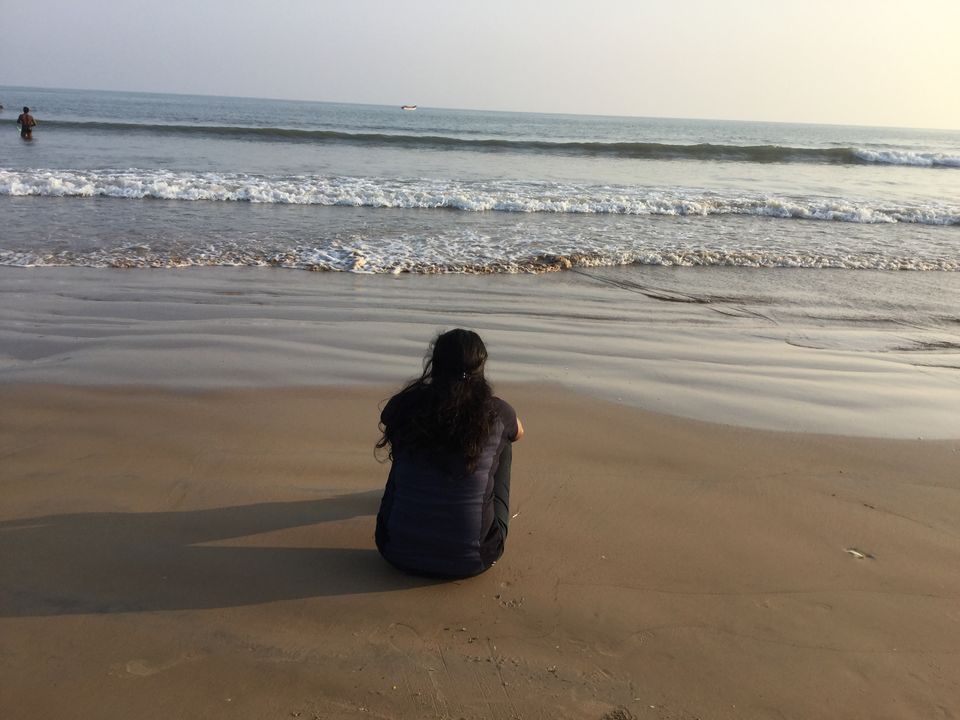 Cluttered with the daily routine, stressed to the core in mind and soul, I was desperate for a break, wanted to just runaway to a lonely place. Surprisingly when i expressed this to my mom, she was feeling the same as well. Bang on we began to hunt for a runaway place. Since getting a leave form a corporate job is not that easy we wanted to choose a close by location form the city.
Then i came across Suryalanka Beach situated 300 odd kms from where i live it was easy to plan a quick weekend. We actually wanted to go to Chirala beach which is right beside the prior one but we couldnt get a accommodation there and hence zeroed on Suryalanka Beach. We booked to and fro bus tickets from Abhibus a newly launched transport servcies.
You can book your tickets here at the website or install the abhibus app on android and iPhone mobile www.abhibus.com. Once we found seat availability in bus we checked in for stay near the beach and we found gov run resort Haritha Resorts available. http://www.aptdc.gov.in/beaches.html . We booked a non A/C room for Rs2,200, the best part of booking in this resort is that its right beside the beach so you can stay at the beach in late evening and get back early morning☺☺☺.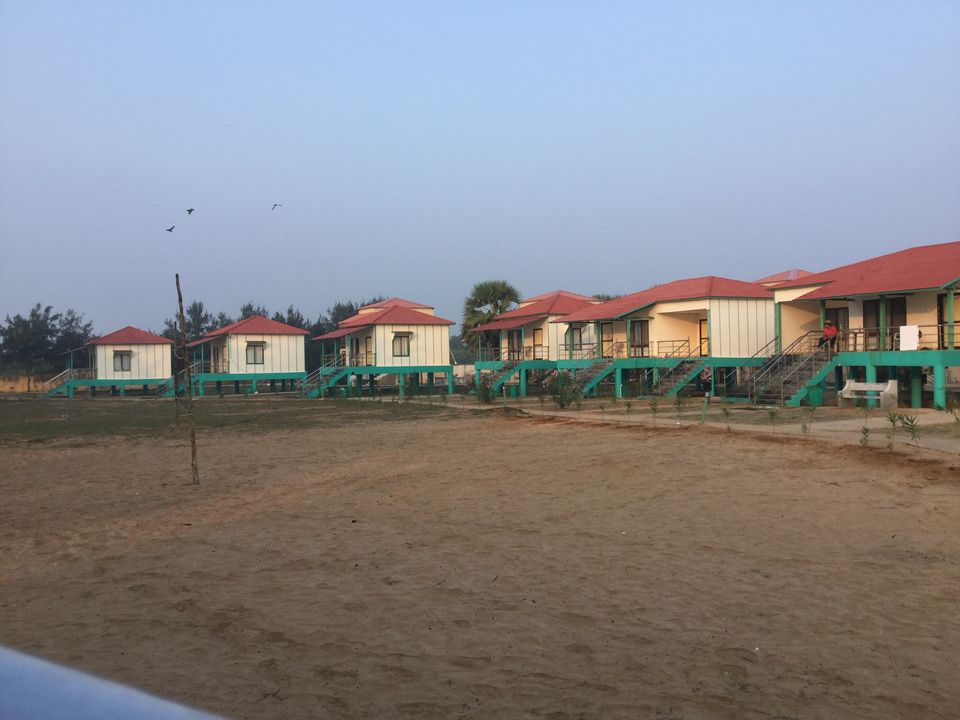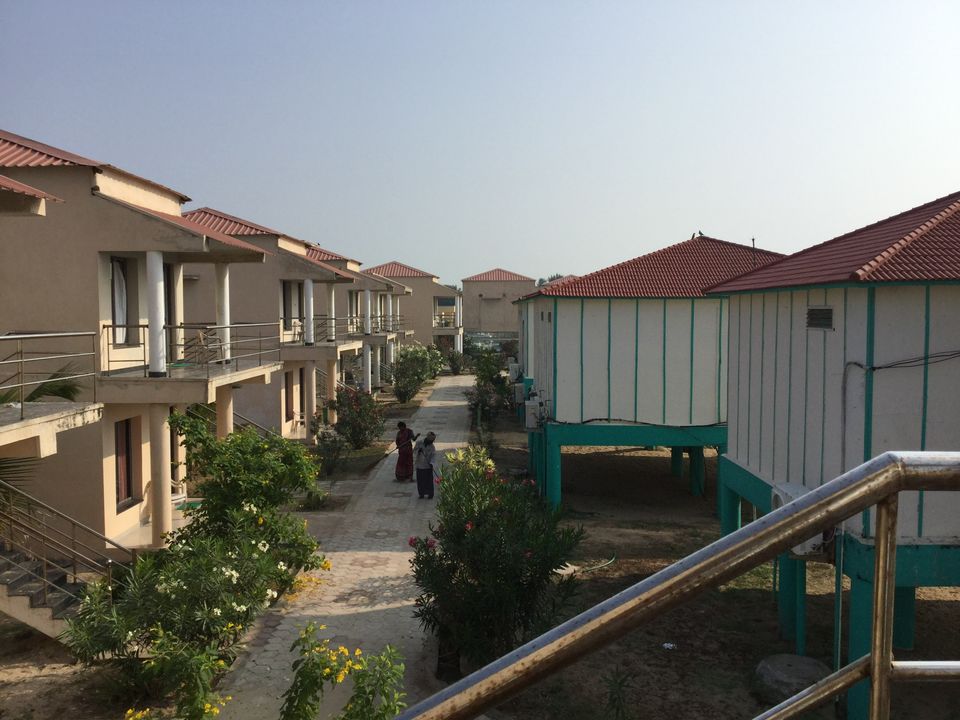 We started journey friday by bus operated through Telangana State Road Transport and have to tell you it wasnt a pleasant one, our first journey in 2 years post the formation of the new state. To begin with the bus was late by 3 hours, and on the way there was another bus going in the same route which broke down and we had to take the passengers in or else they would be stranded on the road middle of the night.
Finally we reached the destination drop 3 hours late, i was too tired by then, the resort was 5-8kms from the drop point, we hired a auto the guy was really nice and since we didnt have any language barrier to communicate with the locals as telugu is the language spoken in the state wit slight variation in slang.
Once we reached the resort we did get quick and warm welcome from the staff, swiftly we got into our room refreshed and just got to the beach as the gushes sound of the waves tingled my belly ....
we went to the beach got out feet wet, once we synced our excitement with the surroundings we had our sumptuous breakfast at sea facing restaurant, got back to beach and played in the water like no ones watching us.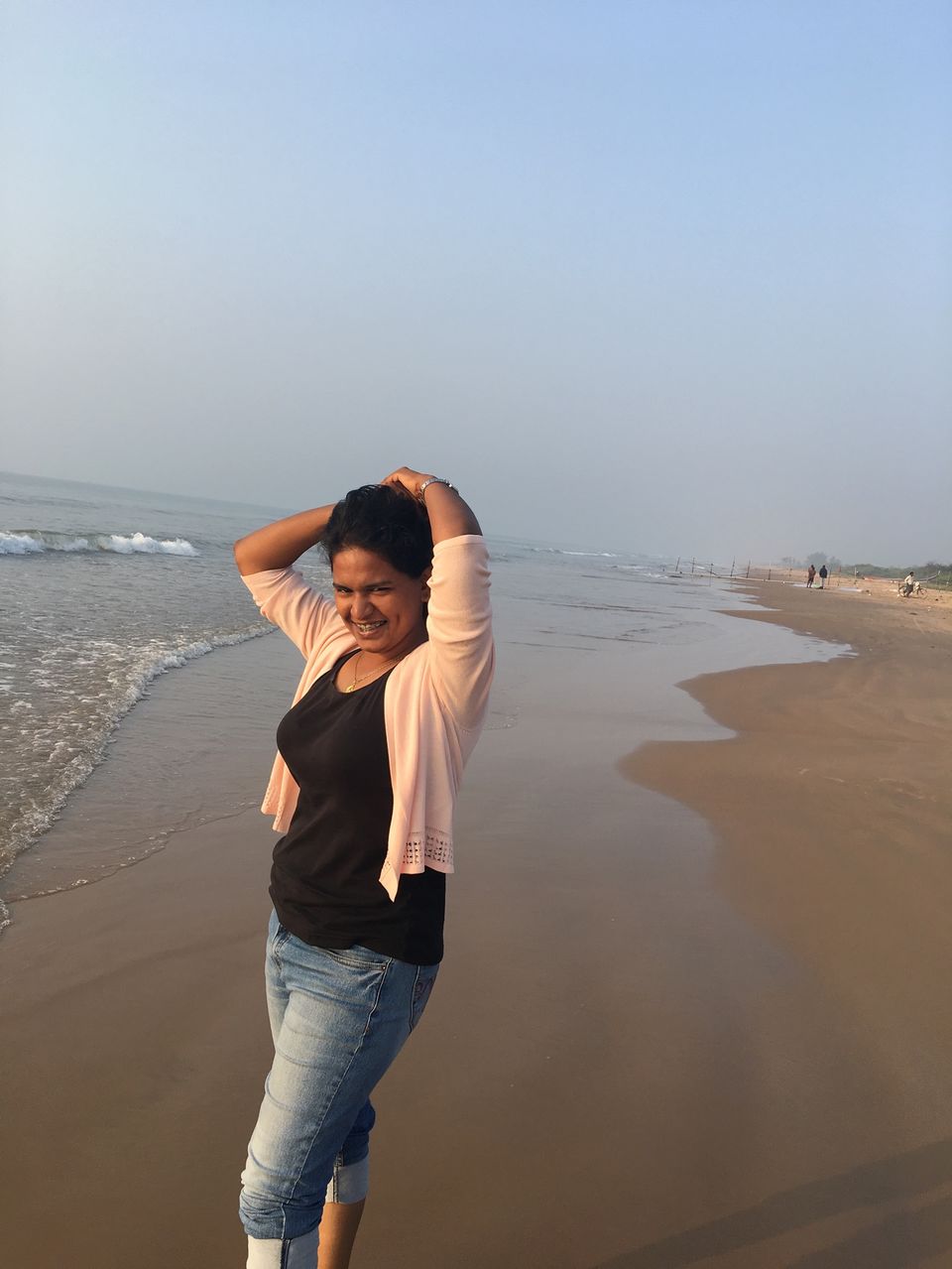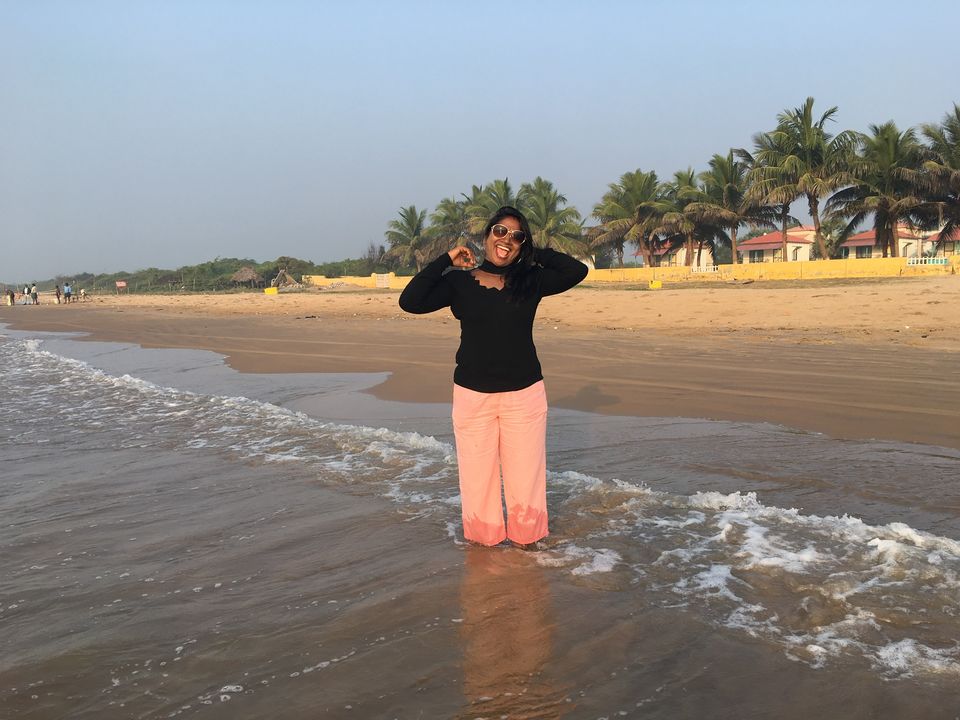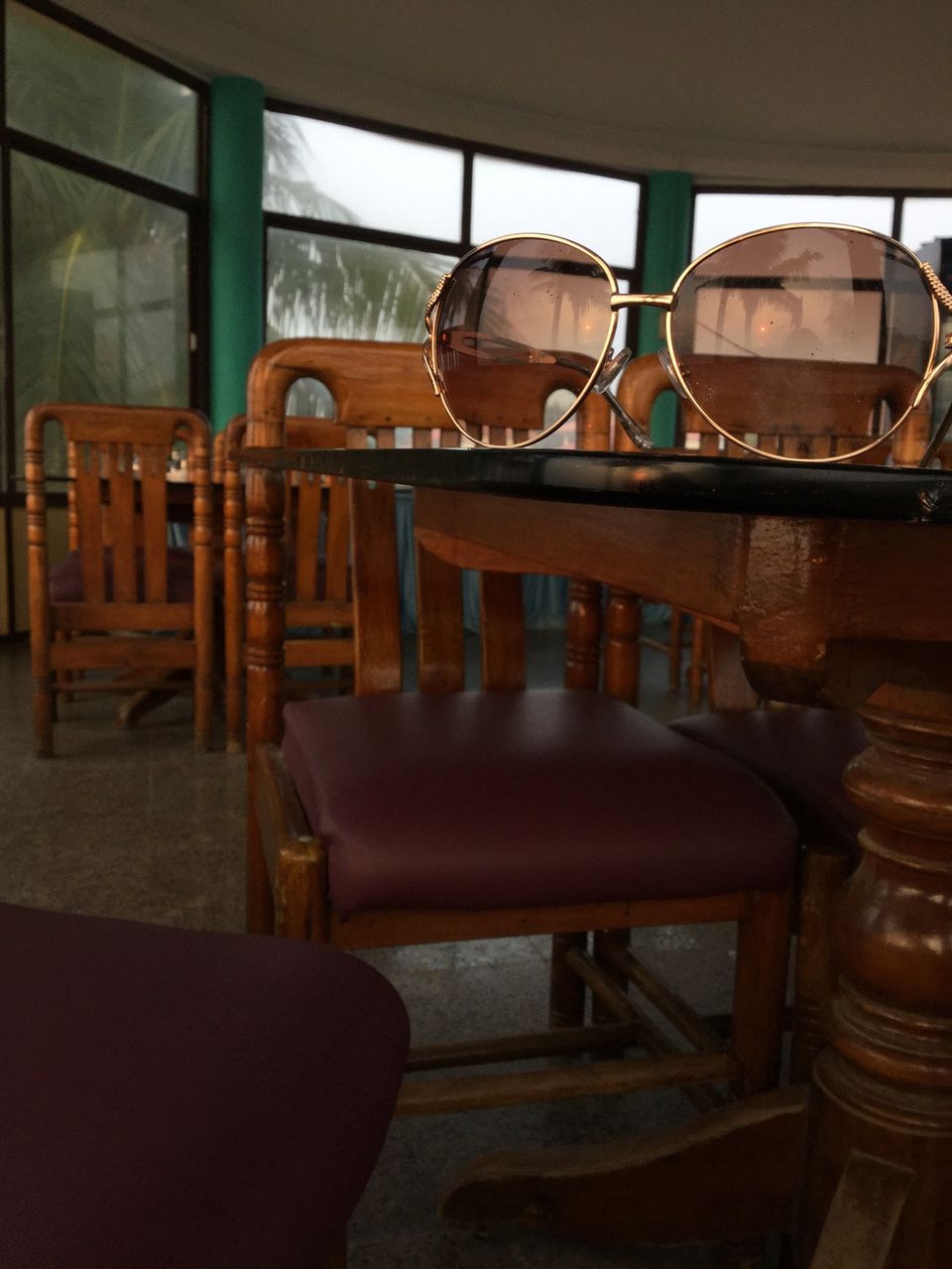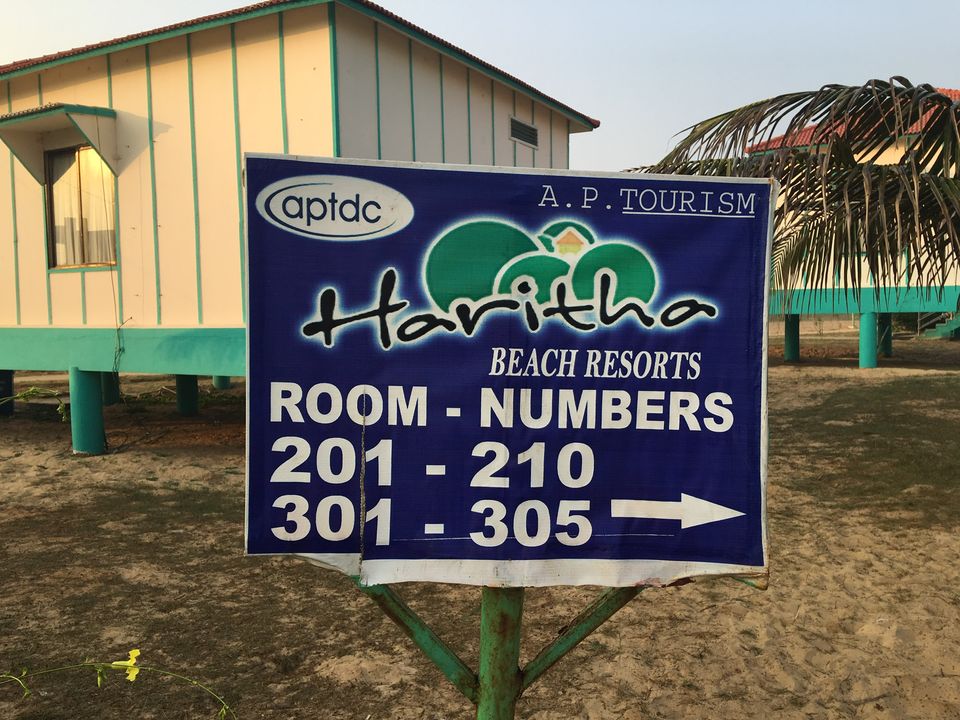 Once the sun started burning the skin we retired to our room, ordered lunch. The food provided in the restaurant is tasty and hygienic, you get both veg and non veg menu. After lunch we took a short nap, at 4pm got back to beach clicked tons of pics, played in sea, rose and fell along with the waves, saw the perfect and awesome sunset at the sea and did stay till it was pitch dark at sea, then got back to our room and crashed on bed.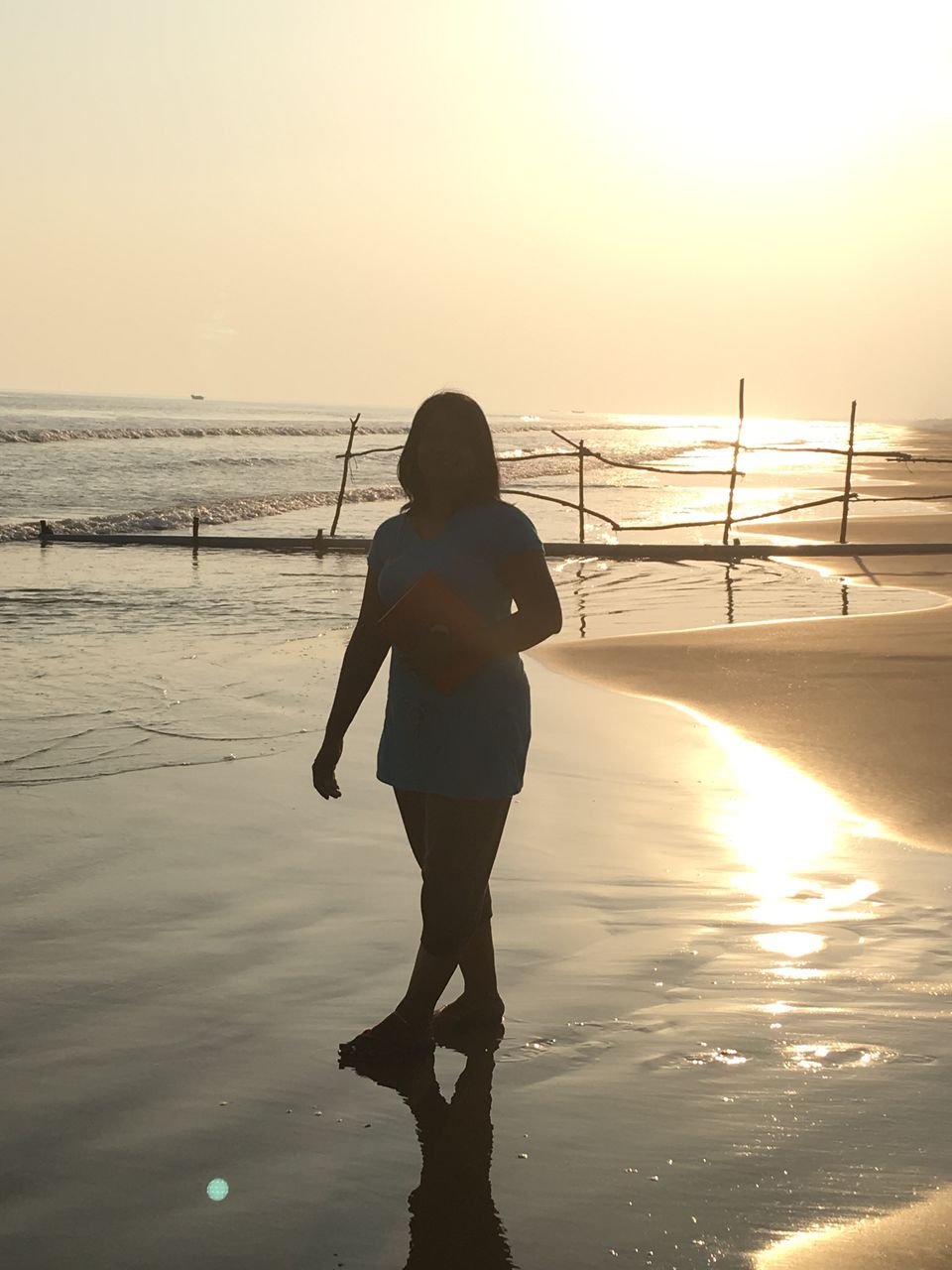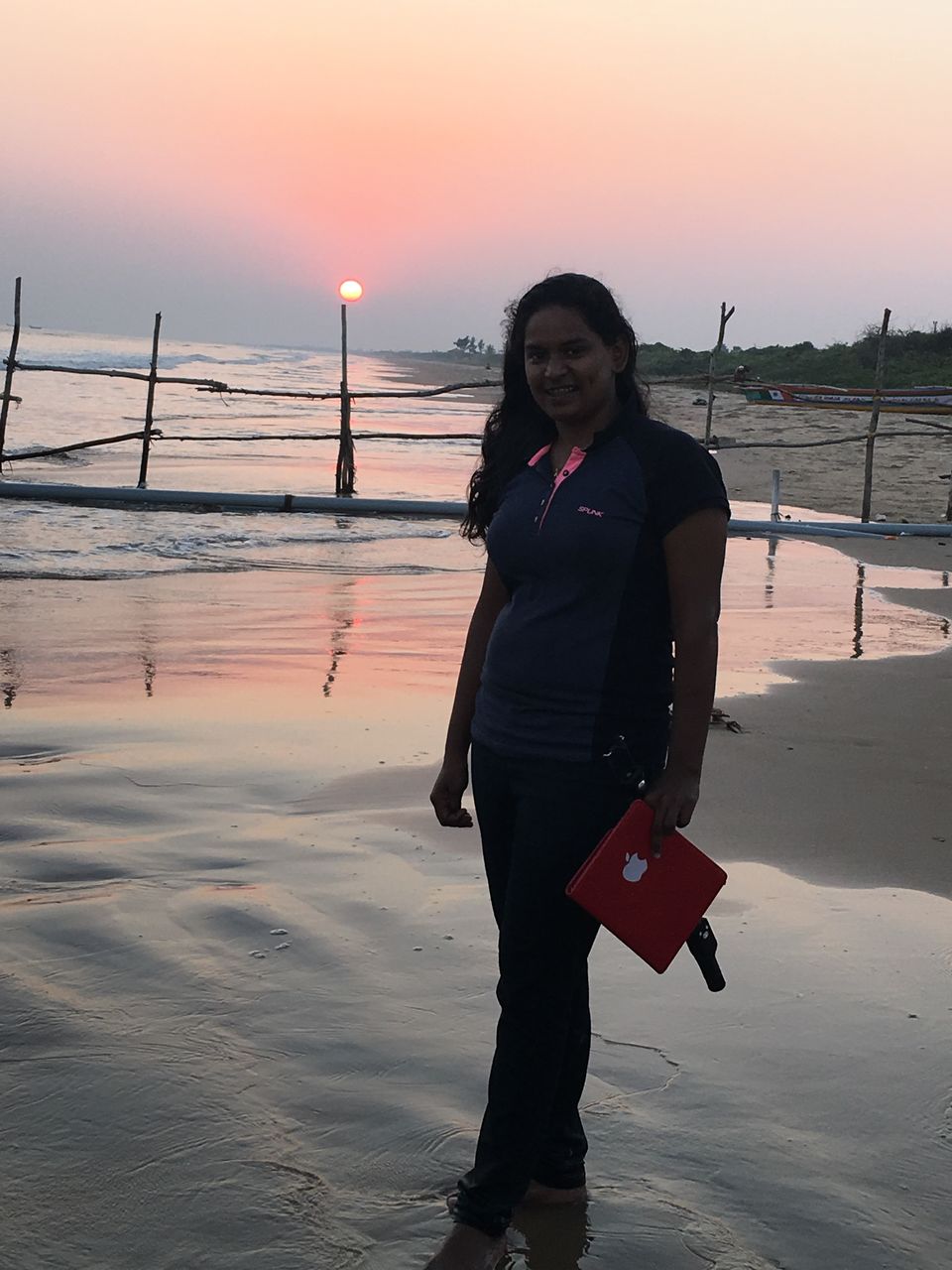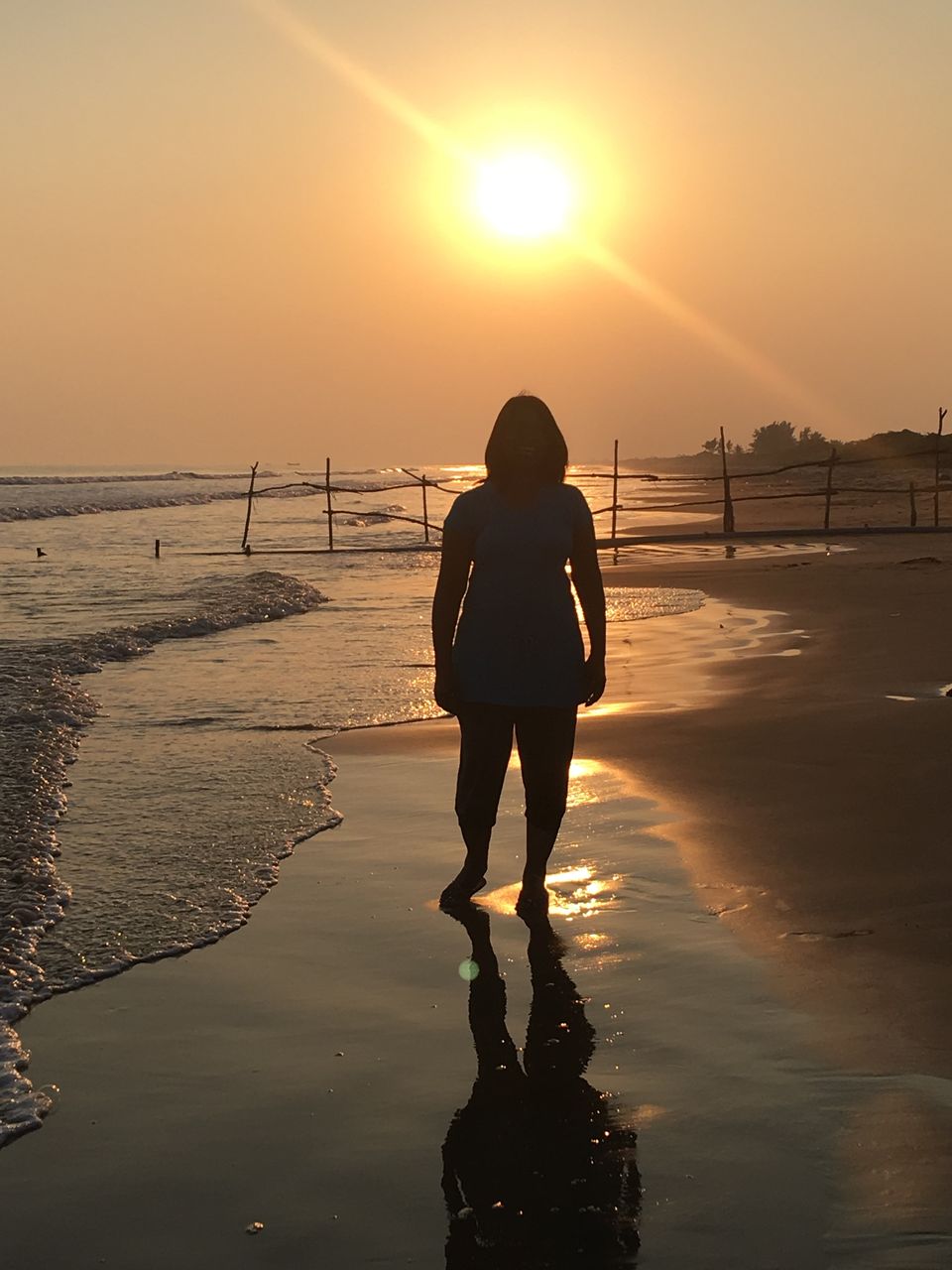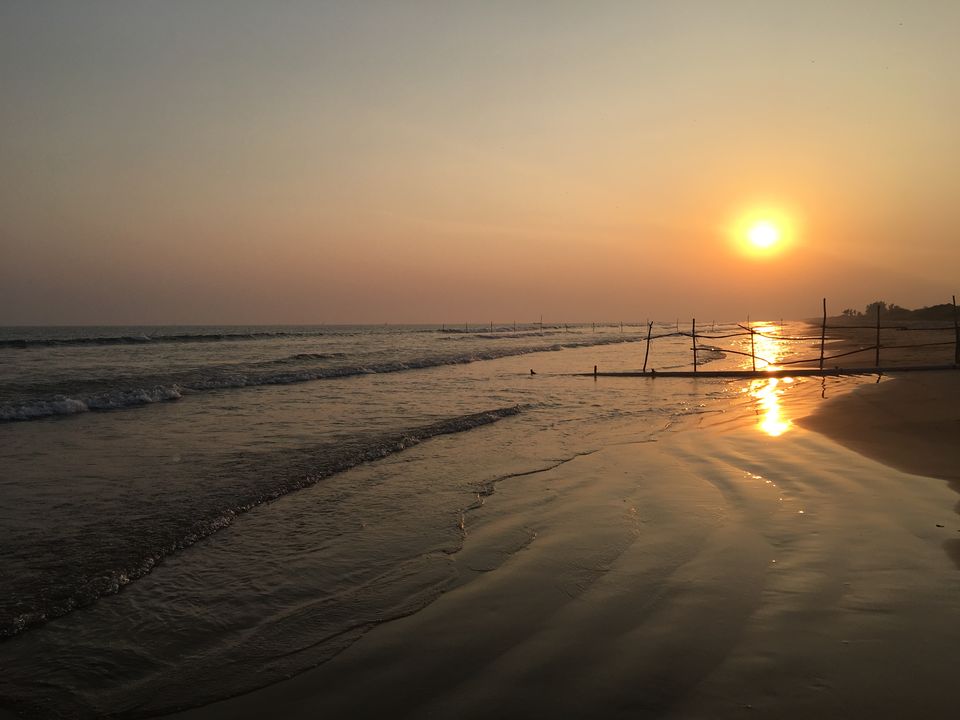 Day 2
Got up early morning around 5 to catch the glimpse of sunrise but alas!!! this beach aint a sunrise beach. Got to take some perfect pictures in and around the resort , lots of birds, parrots chirping around. Got into sea again chilled waters tingled our feet, soon there were people joining the morning joy in the waters played till later afternoon again, me and mom just sat and spoke lot about everything under the sun, these moments are surely going into the treasure box of my heart. Quite time with the person you love the most is always worth your time and money. All out tiredness was poured out in the sea, the hitting waves were a perfect massage to our bodies. me being a beginner in photography tried few pics the whole day , before I could realize it was evening . we had our dinner at the resort paid the bills and got into auto the same person who go us to the resort came to pick us up again, (we had saved his number and also told him when we would go back to that he can make himself free to come and pick us up) reached Hyderabad by early morning 5 am. Next day got back to busy city life again but with bunch of memories to reminiscence for a lifetime.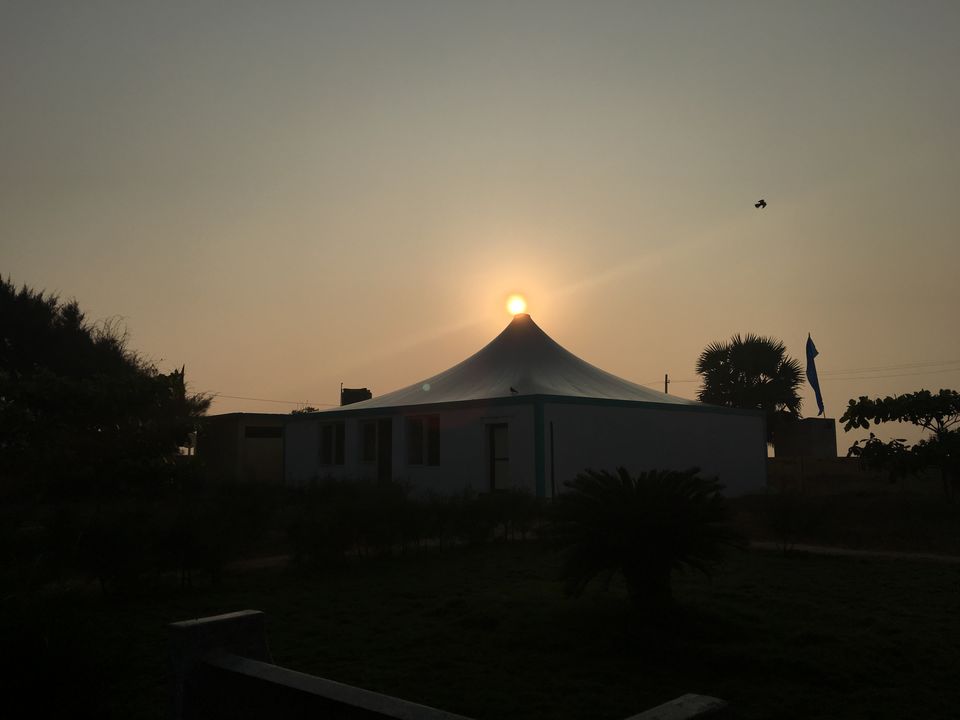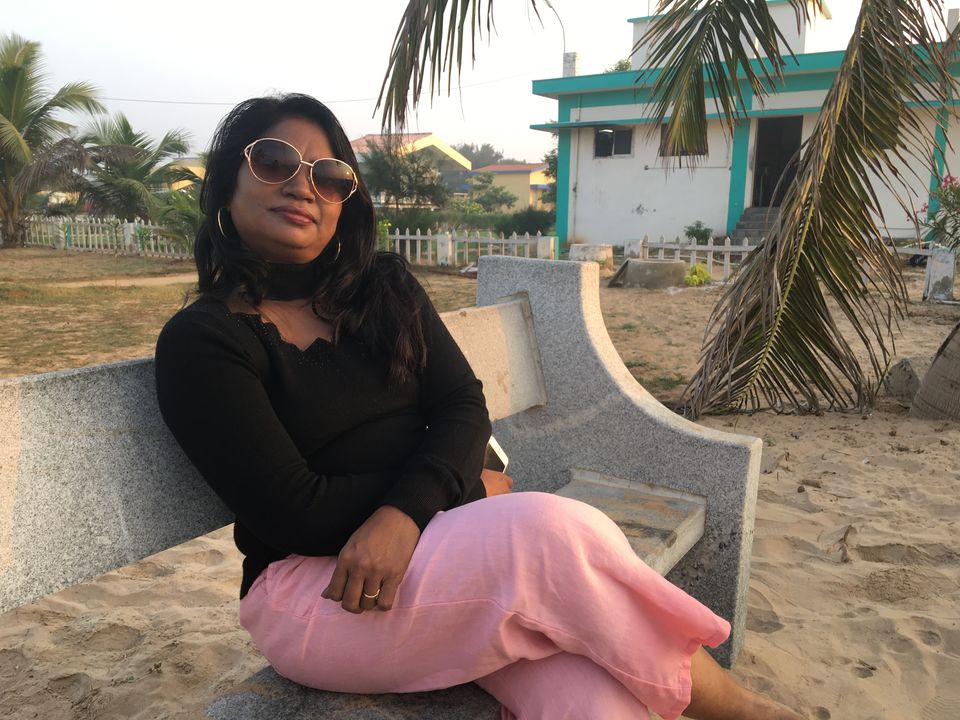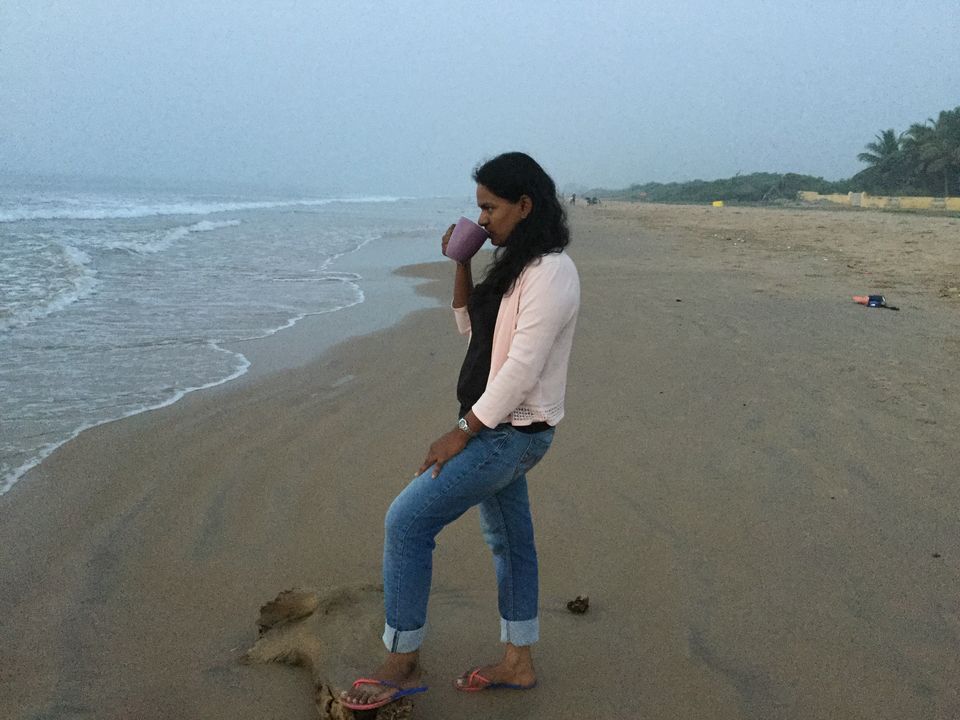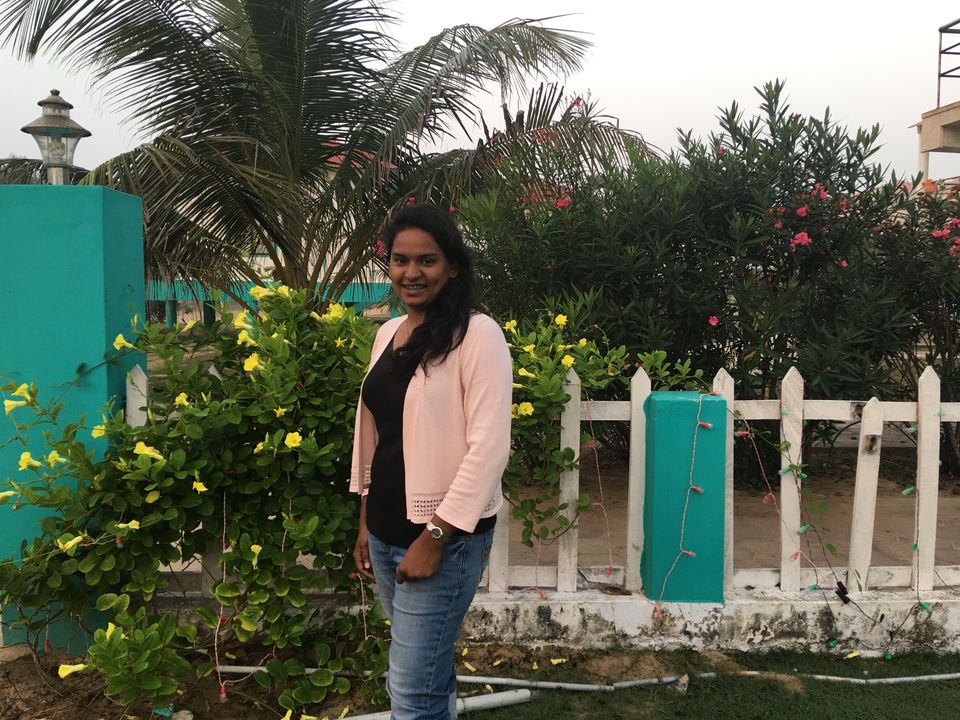 Travelling abhi baaki hai.... am hooked to travelling now.. will be covering more places and posting more trips....
follow me on facebook www.facebook.com/inhbme
instagram/beulah.margaret
Soon you soon with a new trip... till then dont just sit and think of going somewhere , get up and pack your bags, destination will pave its way.
GOD BLESS.