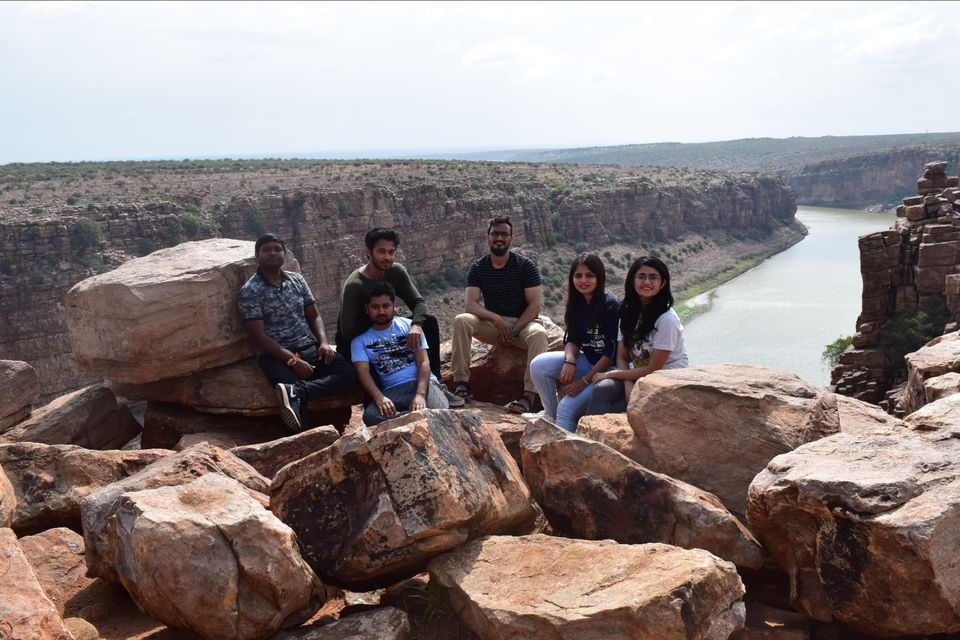 "Get your motor running' Head out on the highway Lookin' for adventure And whatever comes our way..." .
When you crave for an escape from the mundane life, the search is always for a place less travelled. Voila!! When you finally find out such a gem of a place, there's nothing more you can ask for and just enjoy the trip.
Such is a place near Bangalore(280km), called Gandikota and famously known as the Indian Grand Canyon.
15/08/2019: We started our journey late in the evening after the Independence Day celebration , and halted in Kadapa for the night.
16/08/2019: "Sometimes the best therapy is a long drive, good music and a great friends group".
After 2 hours journey from Kadapa we reached Gandikota, and experienced the raw scenic beauty that India has. The road is very good and appropriate for bike rides or long drives from Bangalore. So, if you love long drives/rides this is A MUST VISIT. We explored the place, went to nearby Belum Cave and came back to Gandikota and was tempted to stay there for the night in the tent, which is THE thing one should do. The night outside the tent with wind blowing , camp fire and friends around is mesmerising. This is the USP of the place, and one shouldn't miss this. You can enjoy nature at it's purest form away from all the hustle bustle.
17/08/2019:
Although we missed the sunrise, but we went to explore the near by place just near the fort with granary, temples and mosques. The picturesque view from these places were also breath taking. After this escape we had to come back to our daily life, but the journey, the games, the fun in this trip can only be owed to the simplicity of this place and a great group of friends.
P. S. If staying in tent please ask them to arrange food. Rent is Rs. 2500. Carry snacks as the place is located in a remote area.
Bangalore-Gandikota-Bangalore travel by Innova (Redbus)