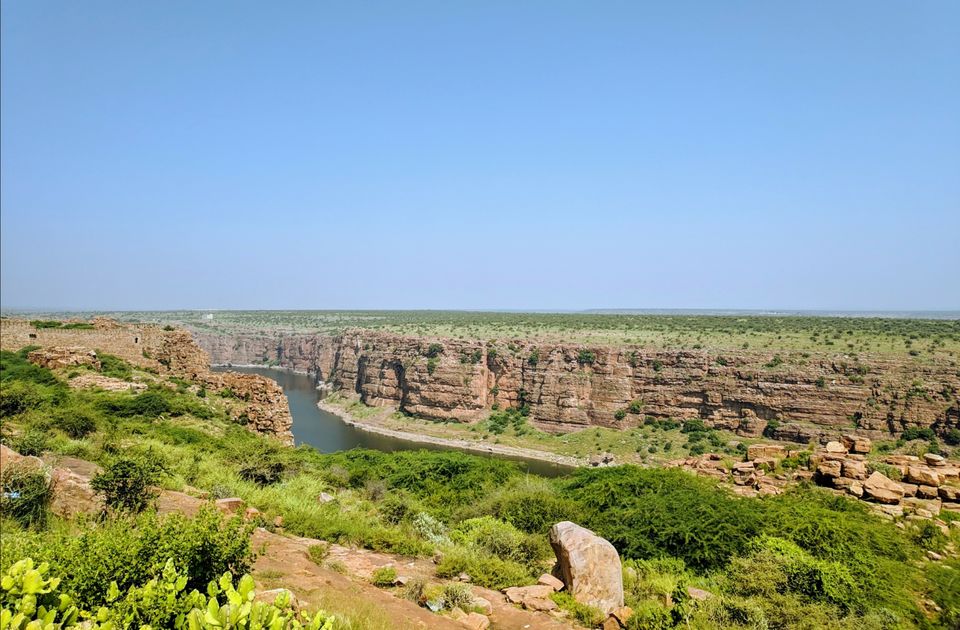 Have you ever heard of a place Gandikota? Well I hadn't before my friend showed me some pictures of this place. I immediately fell in love with those snaps and I had always wanted to be there ever since. After almost a year, here I am ticking Gandikota off my bucket list.
Gandikota, also known as the Grand Canyon of India, is a small village on the riverbanks of Penna in Andra Pradesh. The mystical beauty of the creek is beyond words. It's perfect for a weekend-get-away.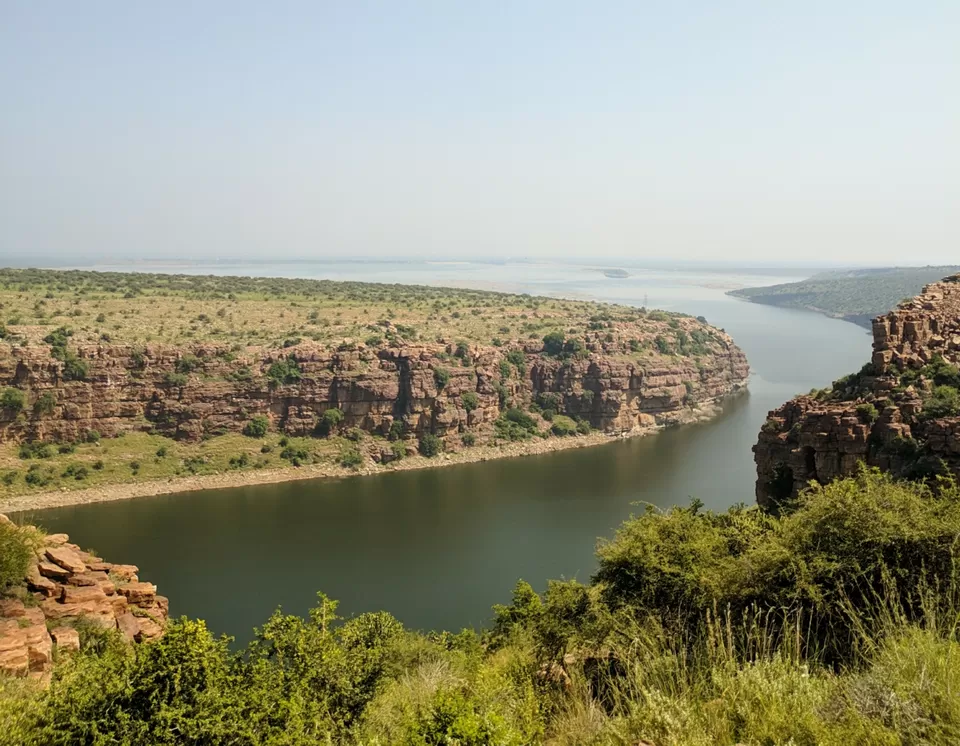 If you google this place you can find that the nearest town is Jammalamadugu and there are buses available from Jammalamadugu Old Bus Stand (Gandhi Statue Junction) to Gandikota. I couldn't find any direct transport to Jammalamadugu from Trivandrum/Kochi. So I started from Trivandrum to Yerranguntla junction on a Friday morning via train. After reaching Yerranguntla by Saturday 7 am, I got an auto till the main city and managed to hire a Tata sumo for a day. Sumo cost us Rs.2800 for the entire day. One can get all kinds of transports from here. The roadways to Gandikota were well laid. Both sides of the roads were adorned by trees and almost all sorts of erections from houses to cattle shed are made by stacking pieces of stones one over the other. Later a similar natural pattern formation could be spotted all around the Penna river gorge.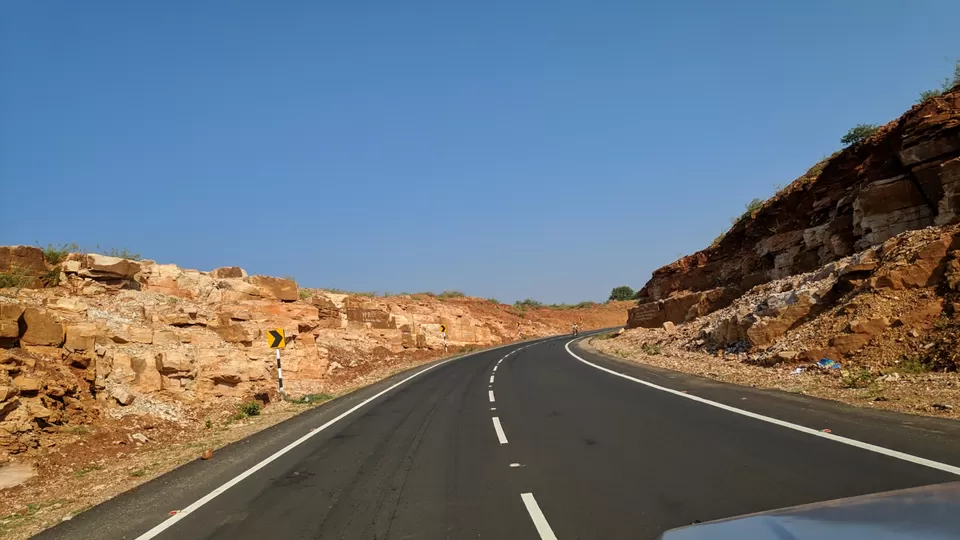 We headed straight to Haritha hotel in Gandikota, where we had already booked our stay. You have to adjust with the only basic facilities over there because; well there is no other stays nearby. So be ready to embrace a commoner life throughout your stay. You could opt for AC and Non-AC rooms and they also provide tents near the Gorge. We had already opted for the Tents. It will cost Rs.500 per head.
The staffs of Haritha homes were very helpful. They coordinated with a trekking group, Adventure treks, to set up the tent and Campfire as per our choice.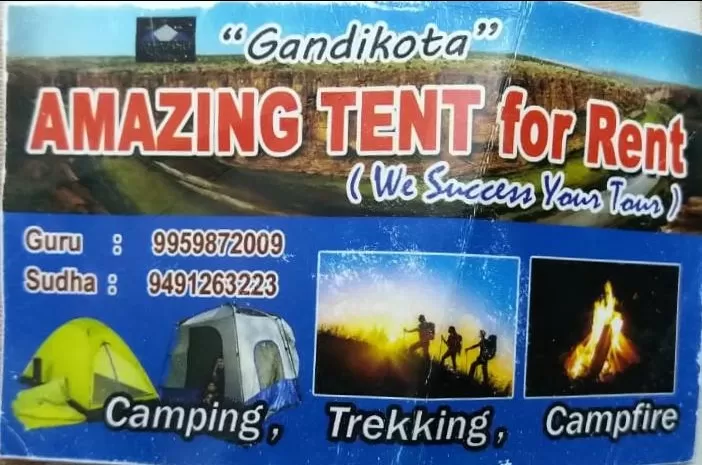 I was quite pleased that Gandikota is a secluded area, because of which less wreckage has occurred to this place. After a quick freshening and light breakfast, we headed first to Belum caves. It was 62 Km (almost 2 hour journey) from Gandikota. And I was delighted with the condition of the road. They manage to keep the roads very well which was not in my faintest expectation from such a secluded side of Andra. Belum caves are naturally formed and authorities have craftily lit the inside of the caves with different coloured lights. The caves were such a relief from the scorching sun that drained us. You can refill water bottles from here. And trust me you will definitely need much more water. Many refreshment stalls are also available near to Belum caves.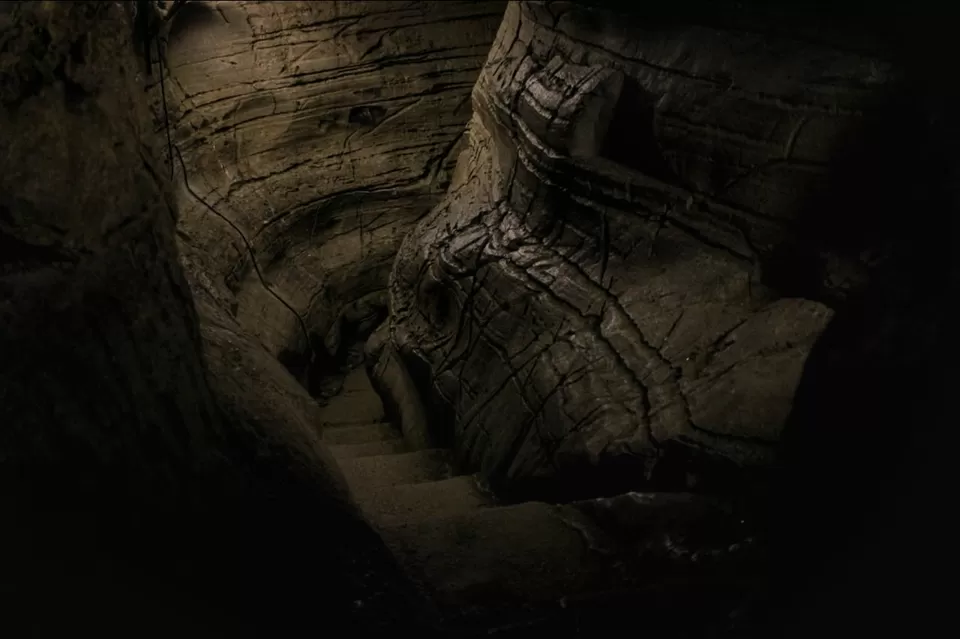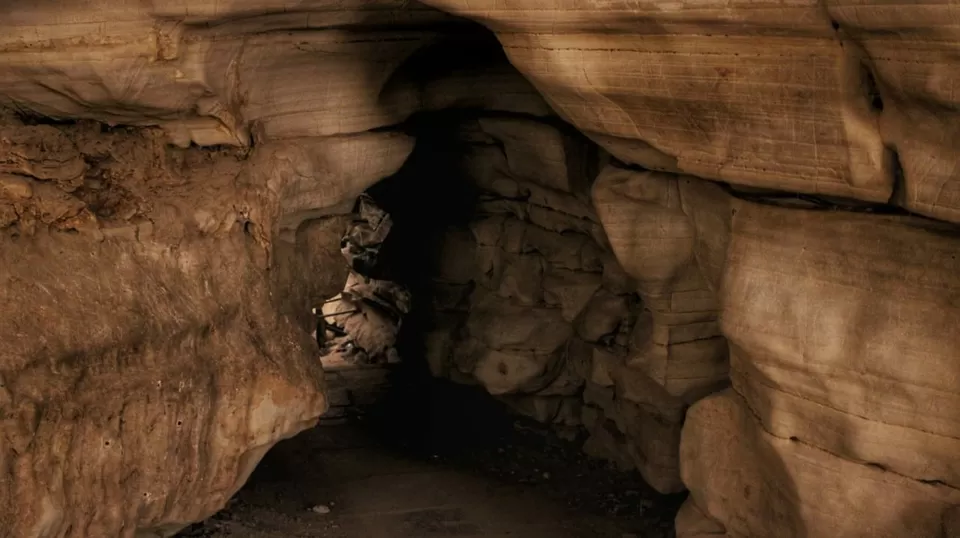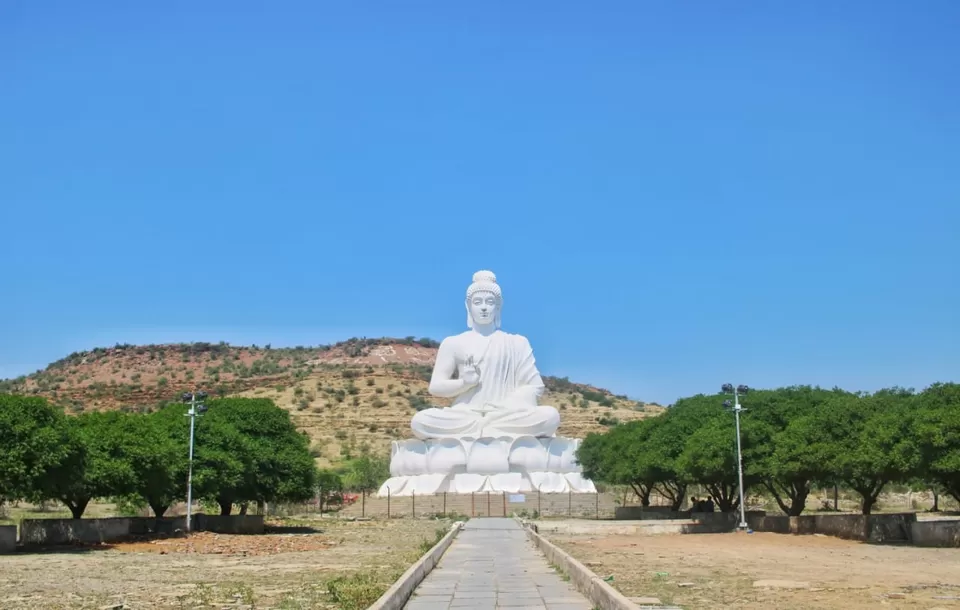 We wanted to see the sunset by the gorge and hence we rushed back to our camps soon after a light lunch at Belum. I must say the photos did no justice to the actual beauty that unveiled in front of me. The entire sky was lit in hues of red and orange. We could see many kayaks in gorge and many people hiking.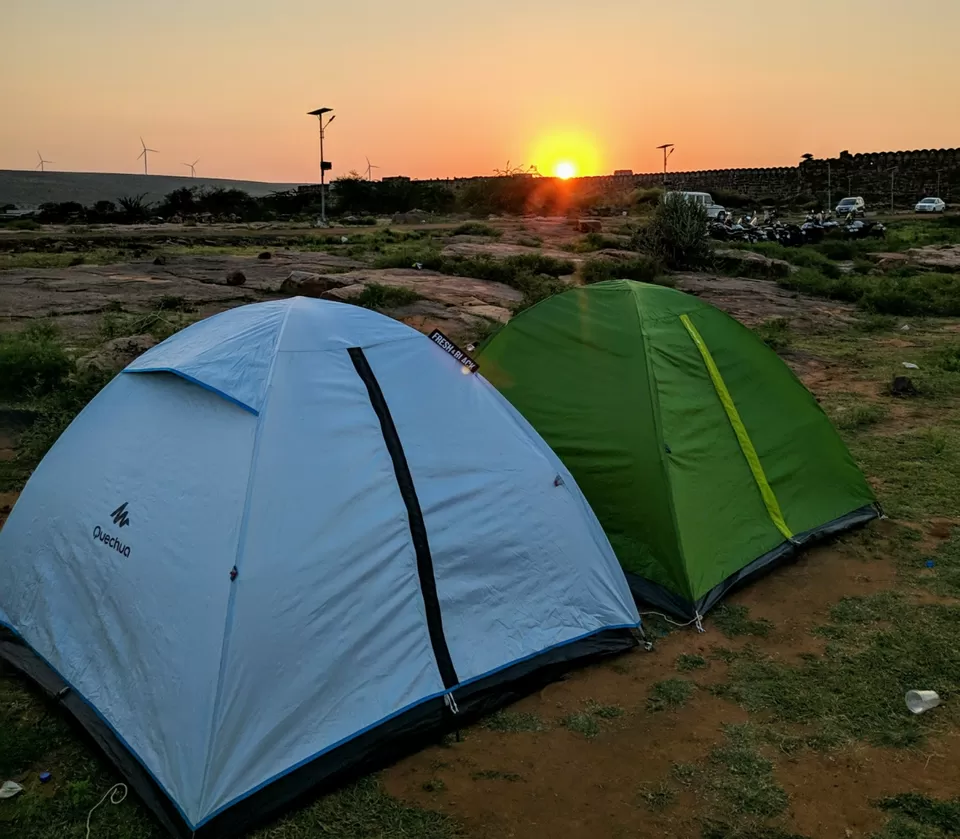 It started to get dark soon after the sunset. By almost 7, the entire place was lit by moonlight. And we were so lucky to get an almost full moon. I felt like the sky in Gandikota changes its texture every minute. At the start of 6 it was just a navy blue clear sky with only moon, at 7:30 it began to get glimmering with stars. We could also spot many falling stars. I am not sure whether they were shooting stars, they lacked the speed. Stars just moved slowly until they finally disappears. Hotel served a spicy Andra dinner in our tents. And soon after that we had a campfire. For sanity needs we had to go to the Hotel and thankfully they let us use hotel two wheelers.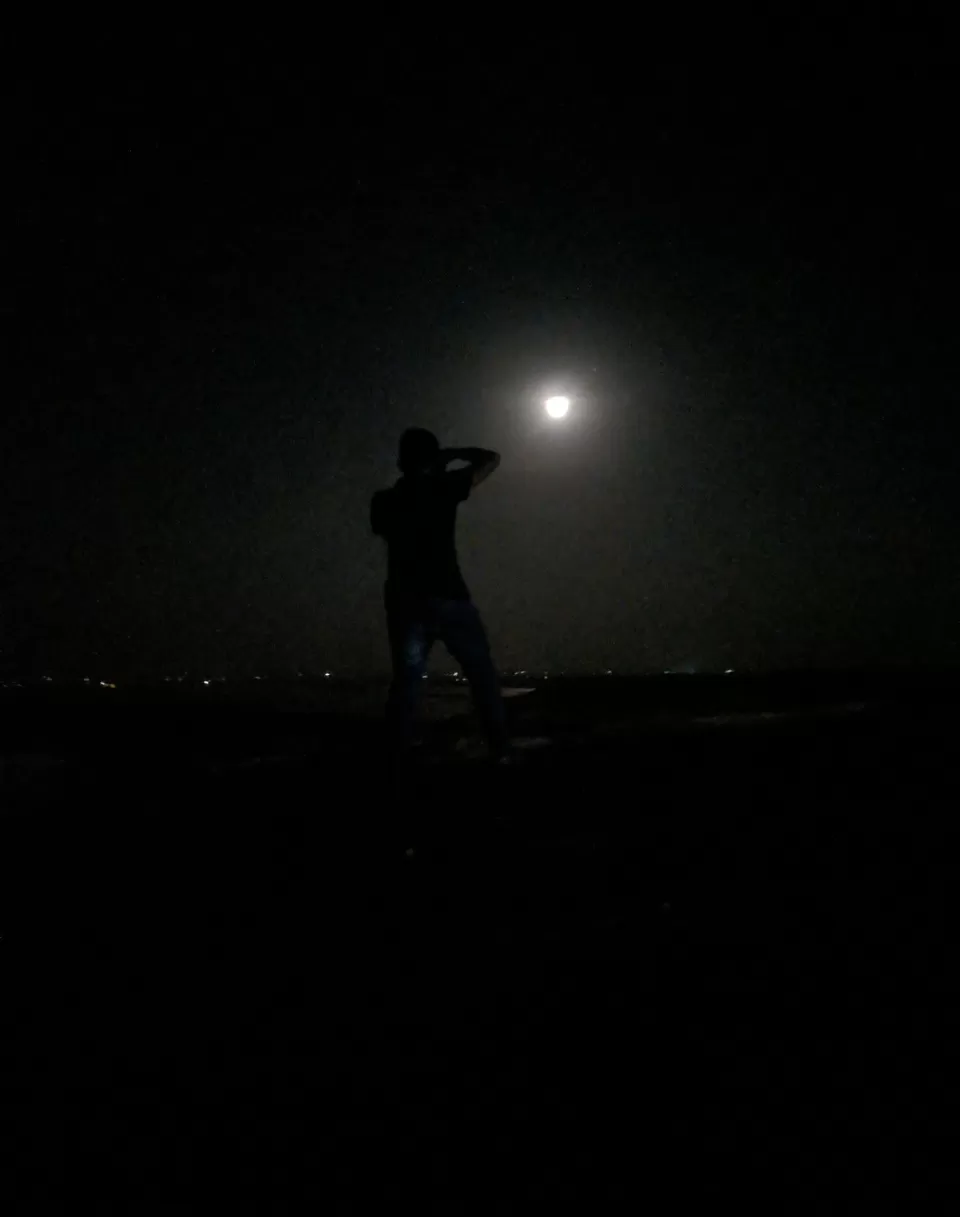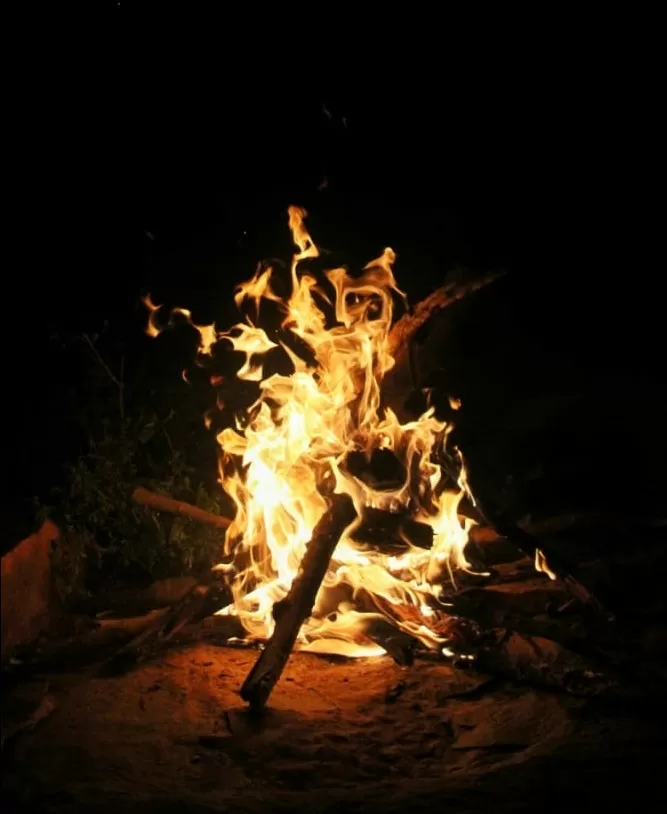 After a silent night in the tent, we woke up early to see the sunrise. Words cannot express the colour show that awaited us. Sky was very clear when we woke up and slowly the sun rose from the horizon and painted the most picturesque view. Then we went to see the fort before it gets too sunny. We walked over a hundred stacked stones to get the majestic view of Penna River. After having clicked a hell lot of photos both in reel and in mind, we had a quick bath in the Gorge. It was a moderate trek and we struggled a little having two kids among us. But I must say it's worthwhile. The cold water soothed our tired self. There were many agents for kayaking and swimming in the gorge. It will cost you around Rs.1000.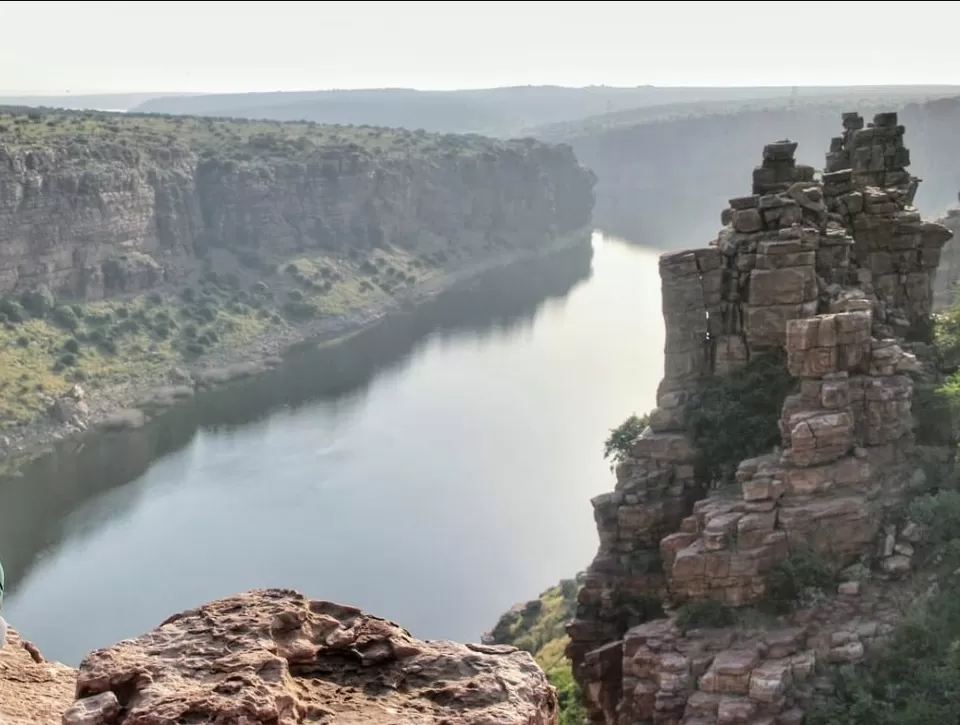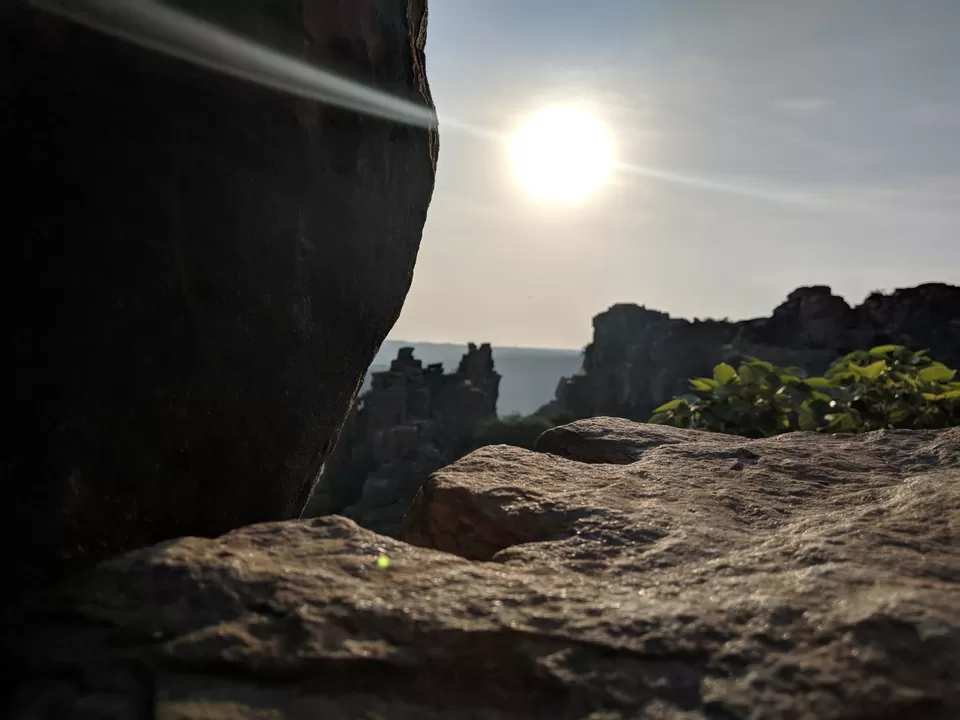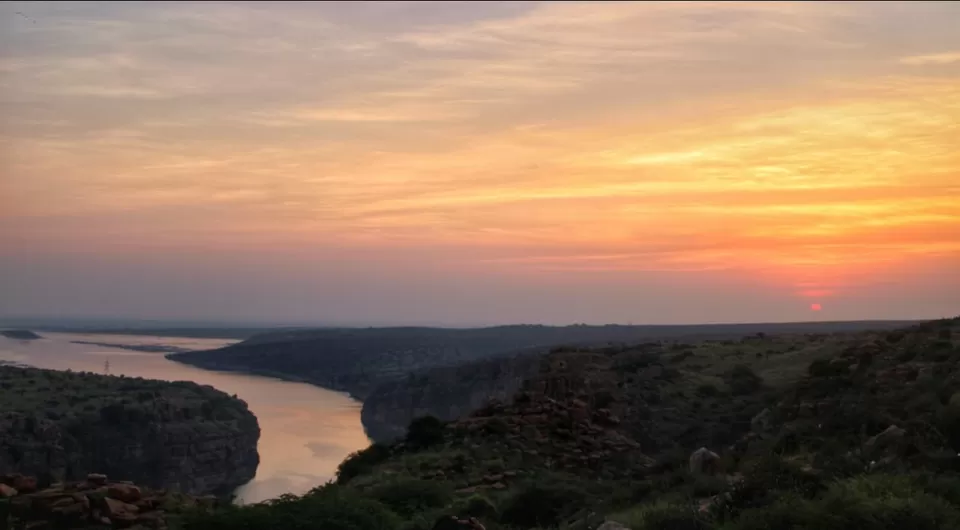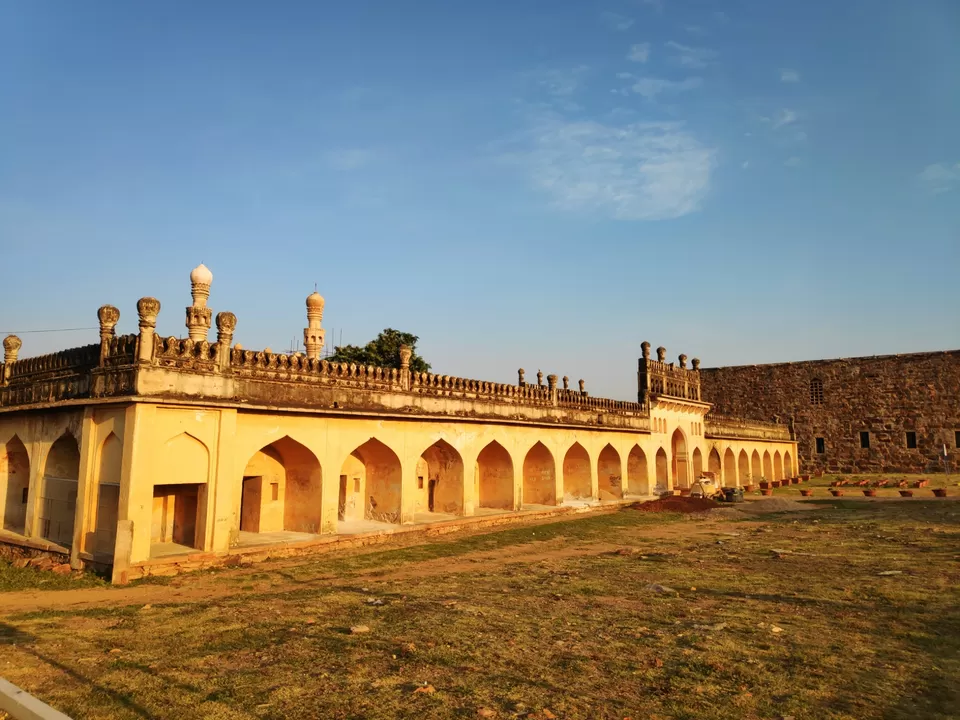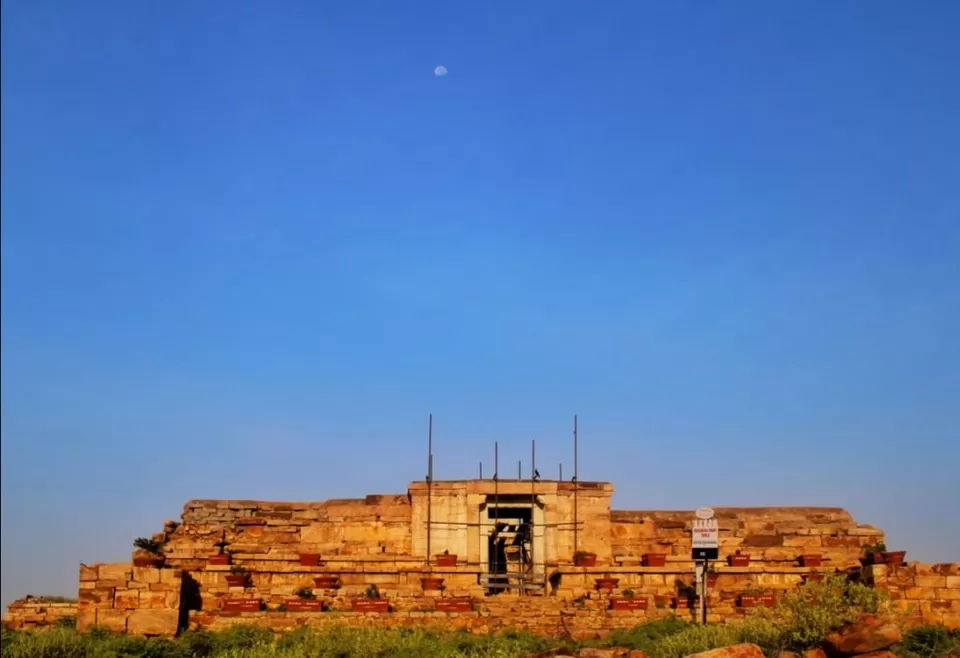 We were already late for our return train and hence had to rush our way back to Yerranguntla.
The place is a perfect weekend get-away. Since the roads are in good condition road trips are the best option. Keep some food in handy because Hotel Haritha is practically the only option for food and water. You can spot some small shops inside the fort. Major issue in Gandikota is that they lack basic sanitation facilities and also proper waste management. Each day the people coming to Gandikota increases but there is not a single dustbin anywhere. Also groups trash all the bottles and the walkway is full of glass pieces. Gentle plea to all aspirants to manage the serenity of this natural wonder.
Peace out!
Photo courtesy: Vivek Prasad
Insta ID: borrowed.lens
https://instagram.com/borrowed.lens?utm_source=ig_profile_share&igshid=xl32vncquu9e