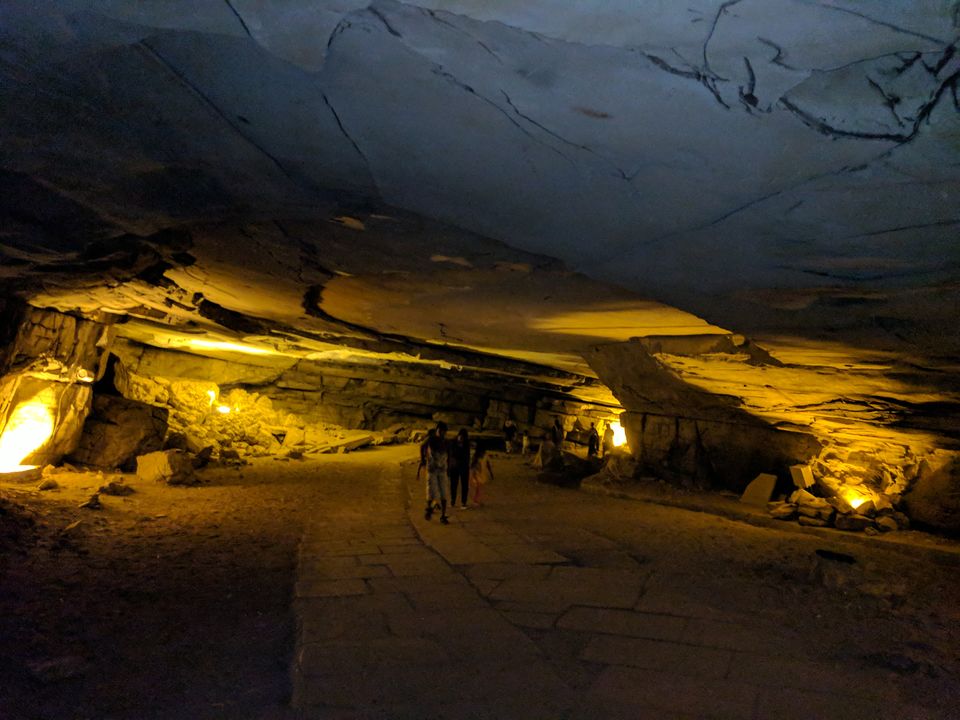 After exploring the ruins and the beauty of Gandikota (read about it here), I set off towards my next destination - Belum Caves. It was hot, around 1 PM, and so I decided to hitchhike all the way to Jammalamadugu instead of walking. After half an hour, a guy answered to my thumb and dropped me at the bus station in Jammalamadugu showing which bus should I be getting in.
The bus took me to a small place called Kolimigundla from where Belum Caves is another 10 km. I took a shared auto-rickshaw which dropped me at the entrance of Belum Caves.
Walking a bit past the main entrance gate, there's this huge buddha statue on the right. It is said that these caves were occupied by monks centuries ago. I got to know from the locals that some of the artifacts from those times are now preserved and displayed in the Ananthapur museum (that wasn't my place of interest today anyway).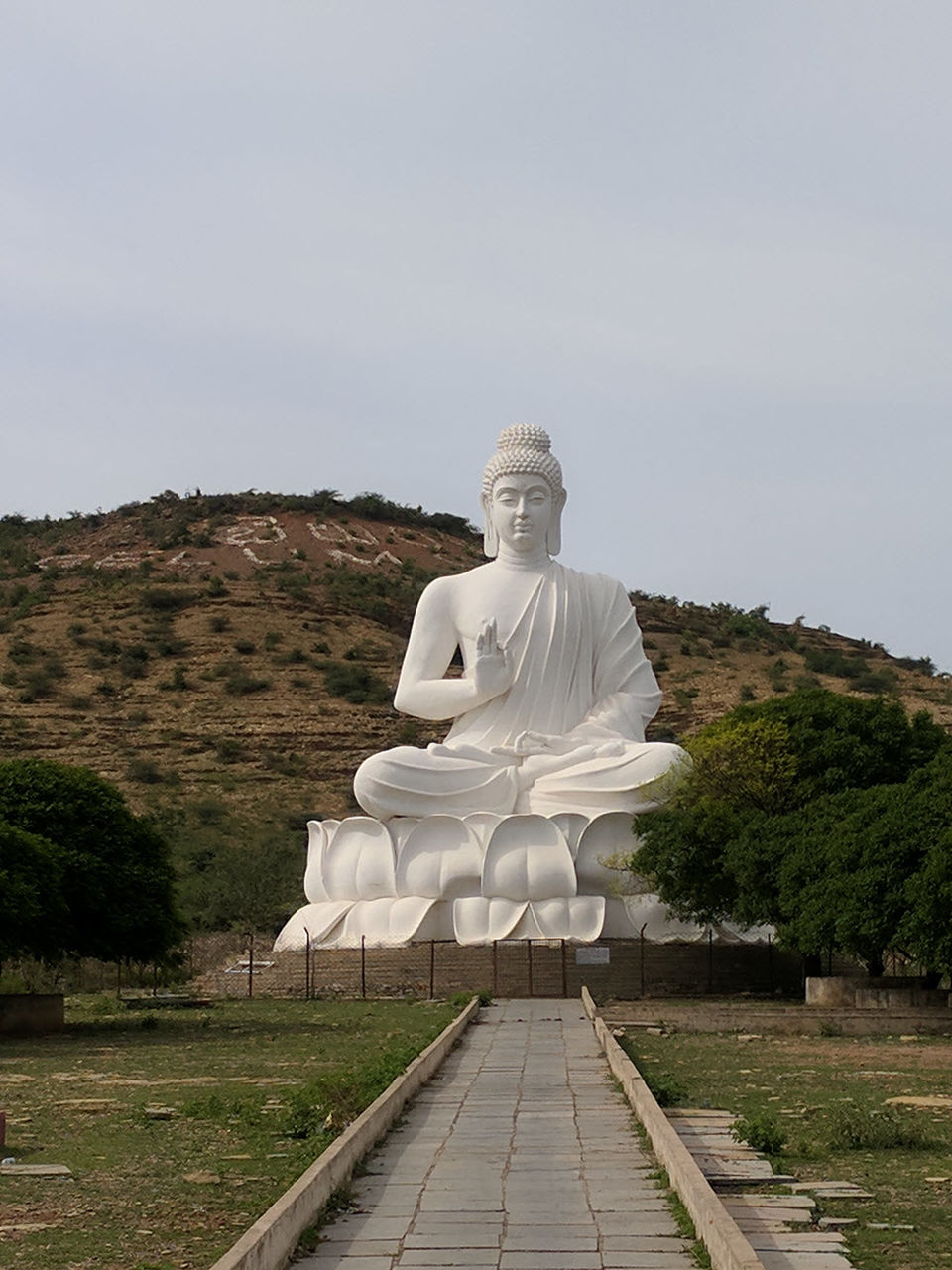 The caves are open from 10 AM to 5 PM and an entrance ticket needs to be purchased, Rs 65.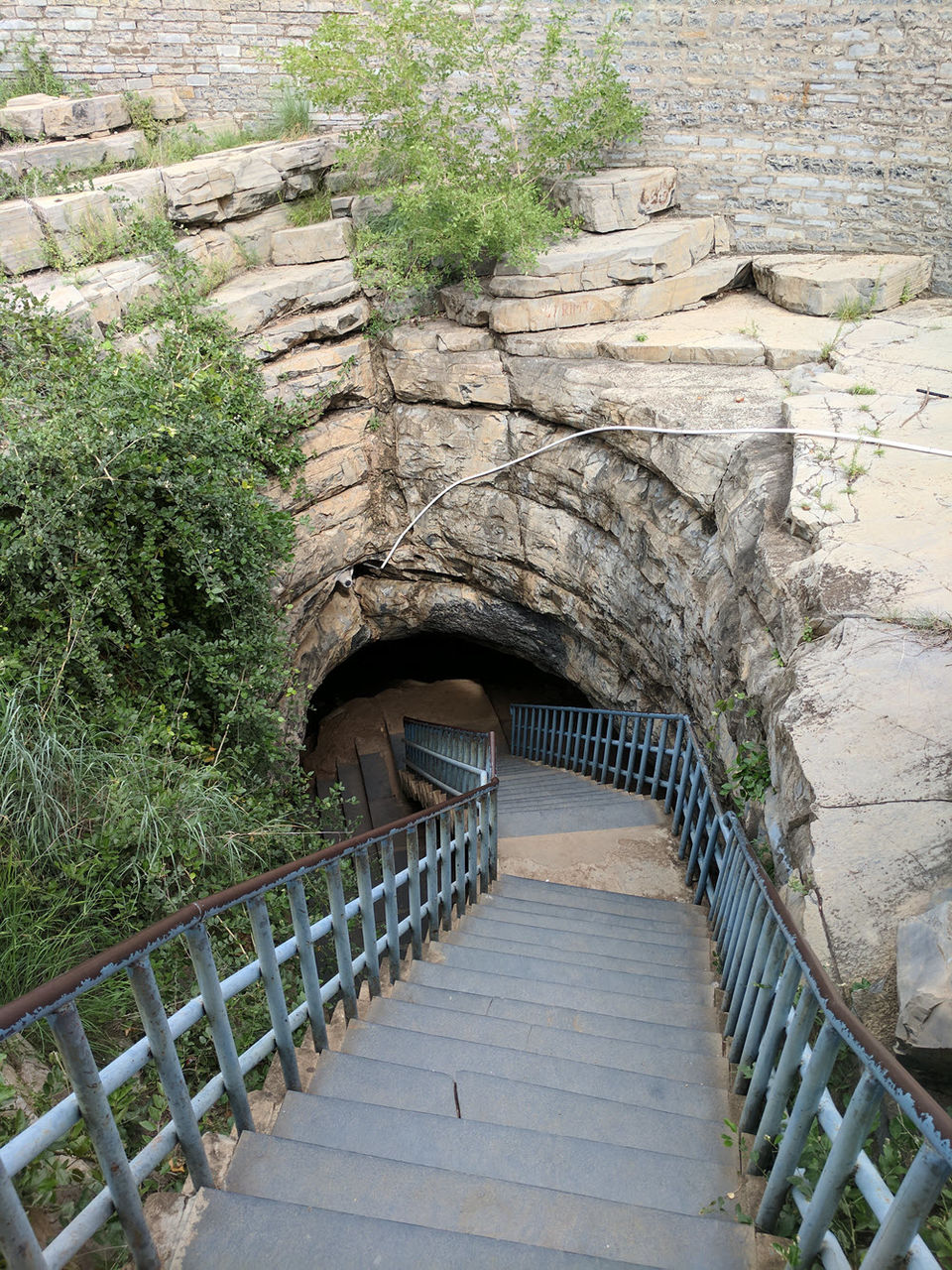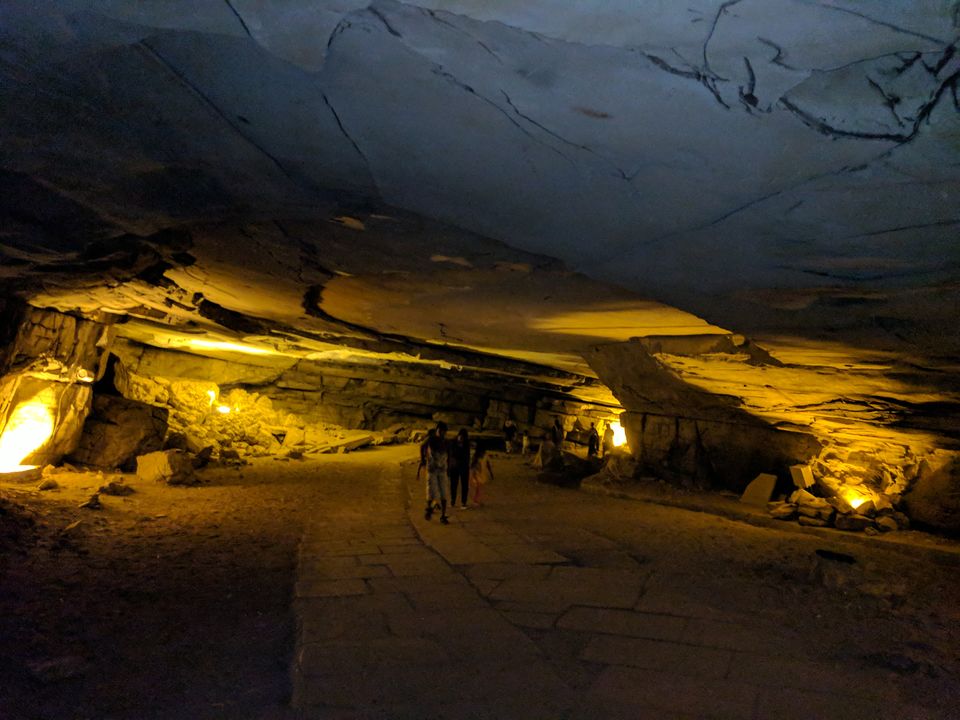 This is a naturally formed cave system as a result of constant underground water flow over the years. This happens to be the second longest caving system in the Indian subcontinent at a little over 3 km. The Andhra Pradesh Tourism department has very well maintained this place. They've dug in pathways, installed lights and ventilation shafts at several places.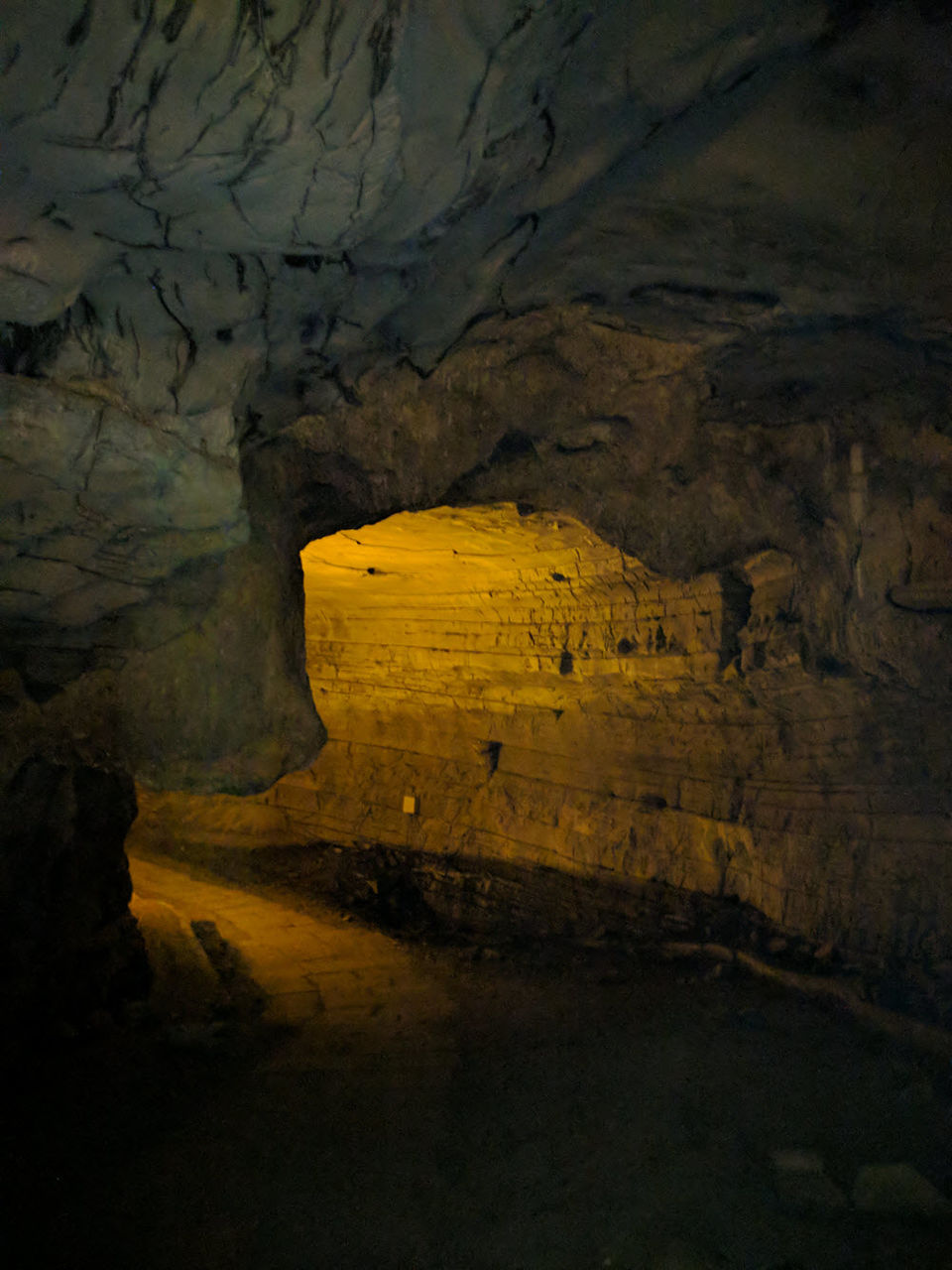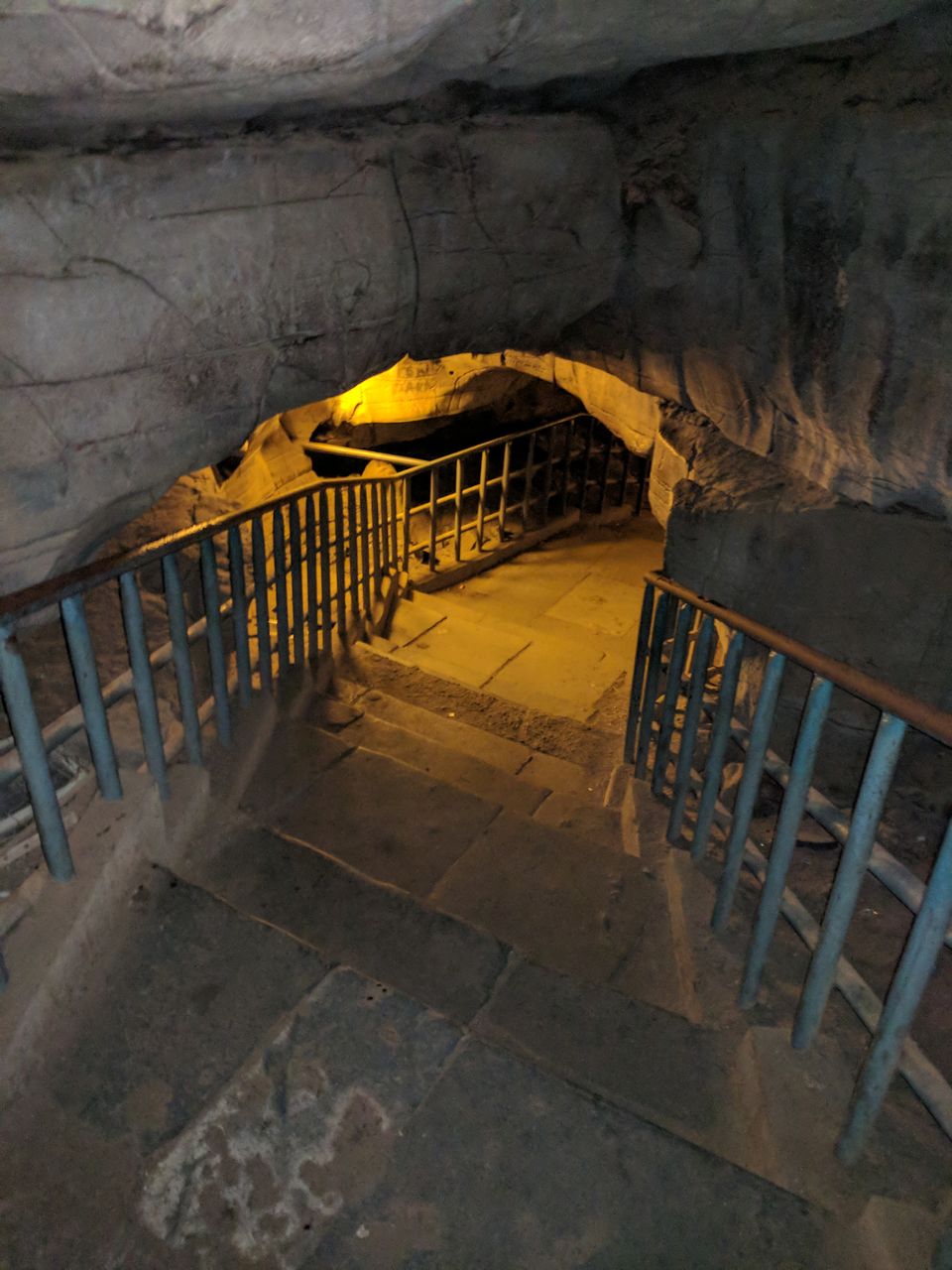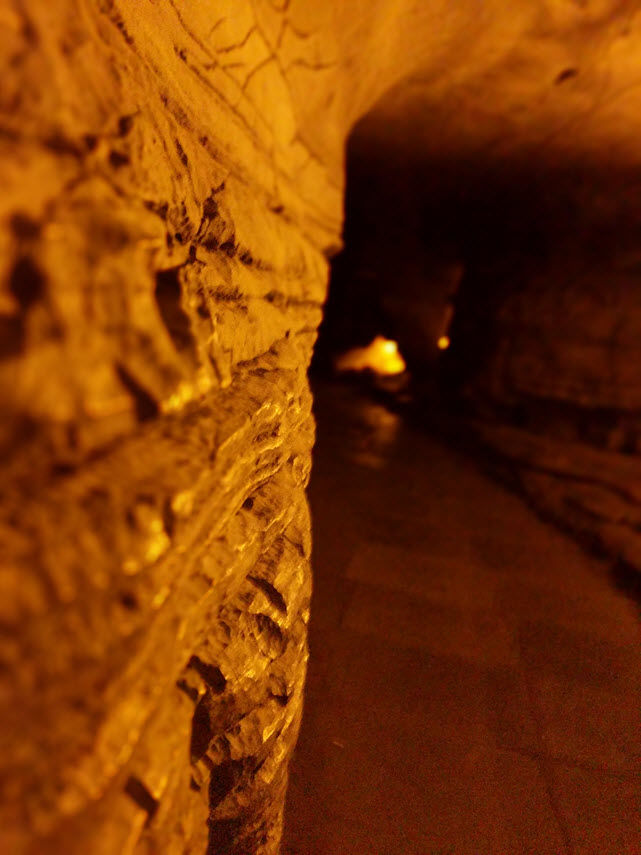 1.5 km of the total stretch of the caves have been made open to public of the entire 3+ km. Walking and bending and even crawling at certain places through the pathways, tires you out and the ventilation shafts pump in air at a couple of places, not through out the place. You sweat like anything even if you're standing or sitting doing nothing.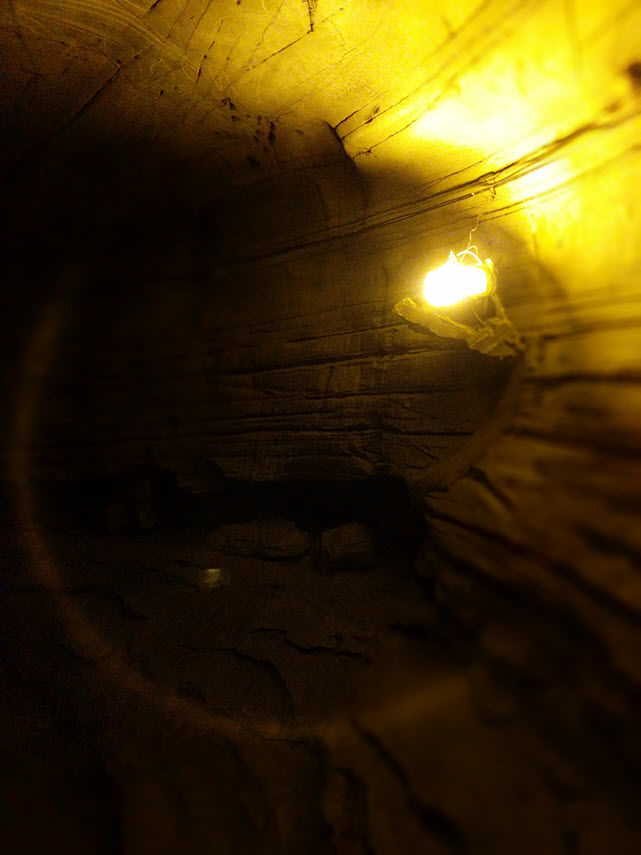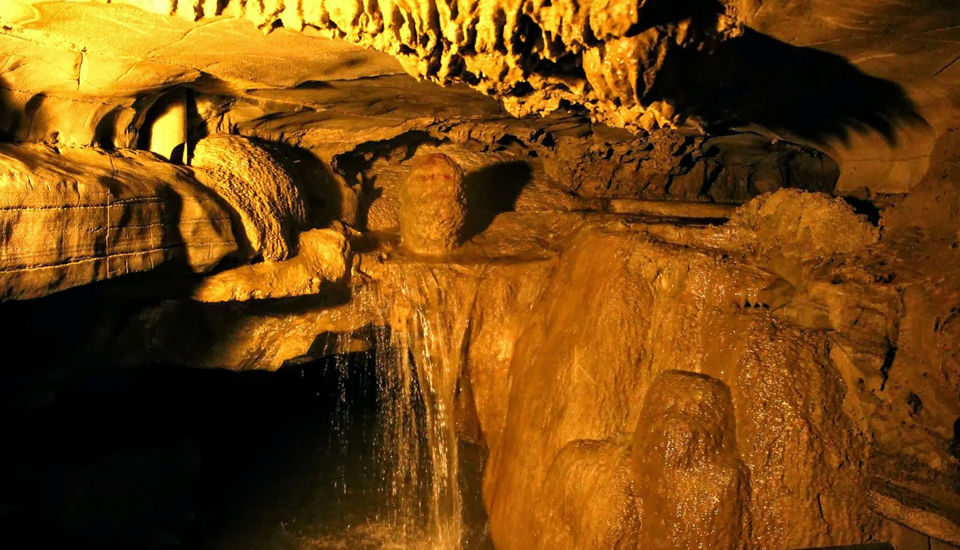 With both the destinations finished, my 1 Day trip came to an end as I reached Gooty which is about 60 km from Belum Caves and took a bus back to Hyderabad.
Tip: Do Belum Caves first (opens at 10 AM, takes max 1.5 hours), and then leave for Gandikota post lunch. That way you can reach Gandikota by 4 PM tops and enjoy the view in day light and the sunset too. Do this only if you have a confirmed booking at the Haritha resort or if you have your own vehicle because the last and only bus from Gandikota to Jammalamadugu leaves around 4 PM.