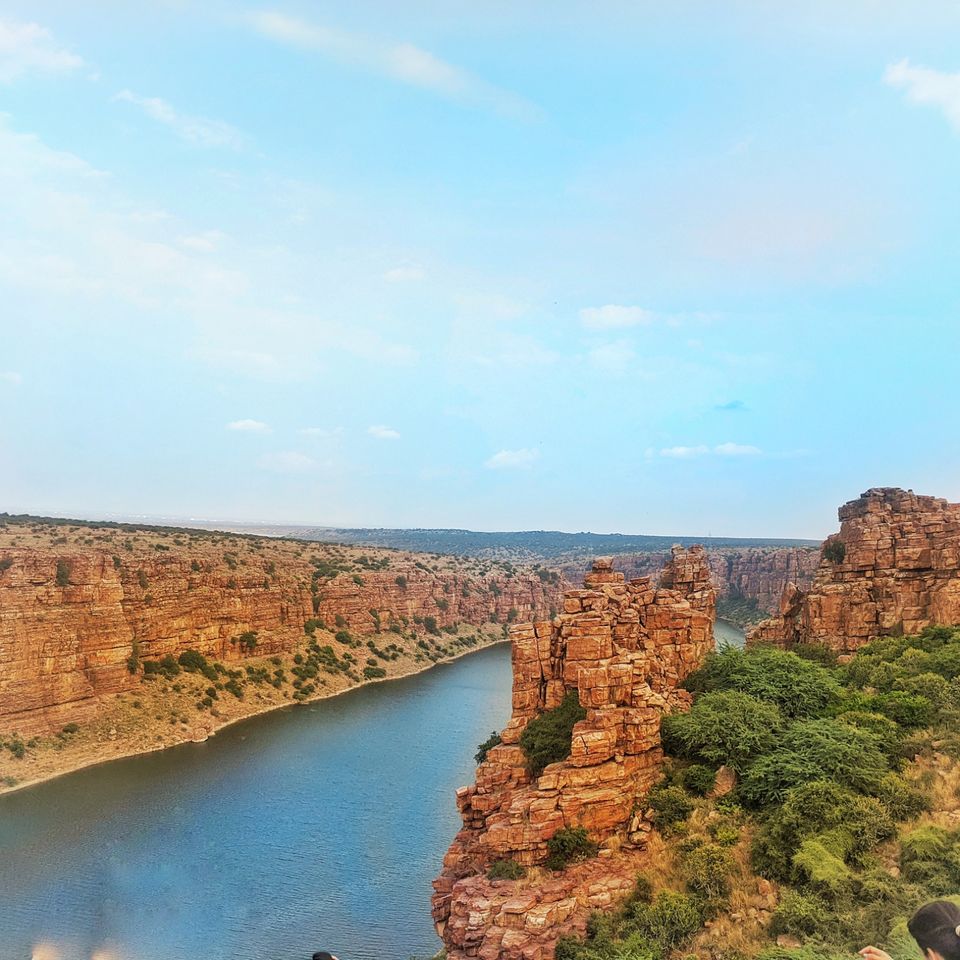 Started off from kr puram in my swift and 4 friends... We always plan our road trips the weekend before or after new year. Avoids the new year rush.. and gandikota is still isn't a travellers priority, which gives u some serenity from bustling crowds...
We took the interior roads to budigere and reached Devanahalli..
Breakfast stop at Devanahalli.. Sri Devi bhavan.. old place.. good taste.. highly recommend the khara bath...
Post breakfast good roads... The only toll you'll encounter is bagepalli.
Pitstop at kadiri for tea and also a quick visit to kadiri Narasimha temple.. darshan was closed due to find special pooja...
Reached Haritha resort, which is managed by the govt. And by far the only place close to gandikota. The closest town is jummalamadugu... About 25 mins drive.. of poor to average roads..
After settling drive to mailavaram dam to catch the sunset. The narrow road on the dam is scary and also thrilling to drive... Fetch food and other stuff from jummalamadugu.. the resort had limited food options, served only from 8 30 to 9 or so.
Capped our day off with some Bacardi and the dance with the boys...
Woke up at 6am. Thanked all the Gods for not having a hangover... Quickly rushed to the spot... A 10 min walk or 2 min drive... We being extremely fit people drove down...
Catch the most stunning sunset ever... Peaceful, calming, serene and a whole lot more...
Click your pictures...also see other places around the fort complex...
Quick snacks are available..don't miss the bun khova an uncle sells for 15 bucks..
A quick breakfast in one of the shacks outside and we set off to belum caves..
An hour drive through roads which seem like the moon's surface and you reach belum.
Entry ticket is 65rs and it's a must visit.
Claustrophobic ppl and ppl with heart disease ( trust us, we are all doctors) better avoid going in. The oxygen tension goes really low and a few of us landed up with a headache and chest tightness.
On the other hand, the place is magnificent and easily will take an hour to explore.
The trip was supposed to end here.. but the constant search for biryani took us on another half an hour drive to owk reservoir river view restaurant. The location on Google maps is wrong... However on hitting the reservoir you wouldn't miss the place.
The reservoir itself is massive with good scenery..
Have the kunda biryani... Will easily serve 5 normal ppl or 3 gluttons...
Drive back to Bangalore... You'll be taking the anantpur route while coming due to the deviation to Owk...