I think you have always heard a lot about hill stations in Northern India and North East but this trip is about a less famous hill station known as "Araku Valley". This place is located at around 120 Km from Vishakhapatnam near the Odisha border. There are regular buses and some train running from Viskhapatnam which makes to easy to reach Araku Valley. I would always suggest to travel from Vizaag to Araku Valley by train and return by bus because of the different scenic beauty offered by them. Let's go into more detail about this awesome journey.
We started from Vishakhapatnam by catching bus at 9 Am. The journey to araku valley was of around 5 hr and we reached at 2 Pm. After checking in hotel, we were ready to explore local place in and around Araku valley. The hotel was located outside the main town which had an amazing view from its balcony.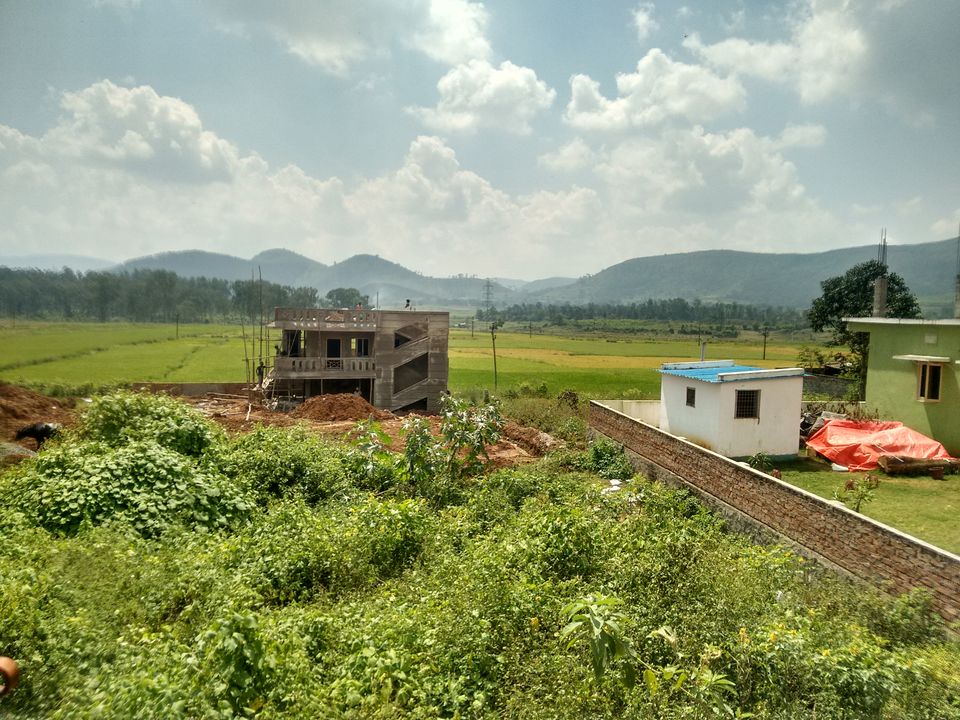 So we started by going to Chaparai Water Cascade which is a famous spot in Araku valley. Surroundings are covered with thick forest which offers beautiful view. You can also try Bamboo chicken which is very famous dish sold by locals.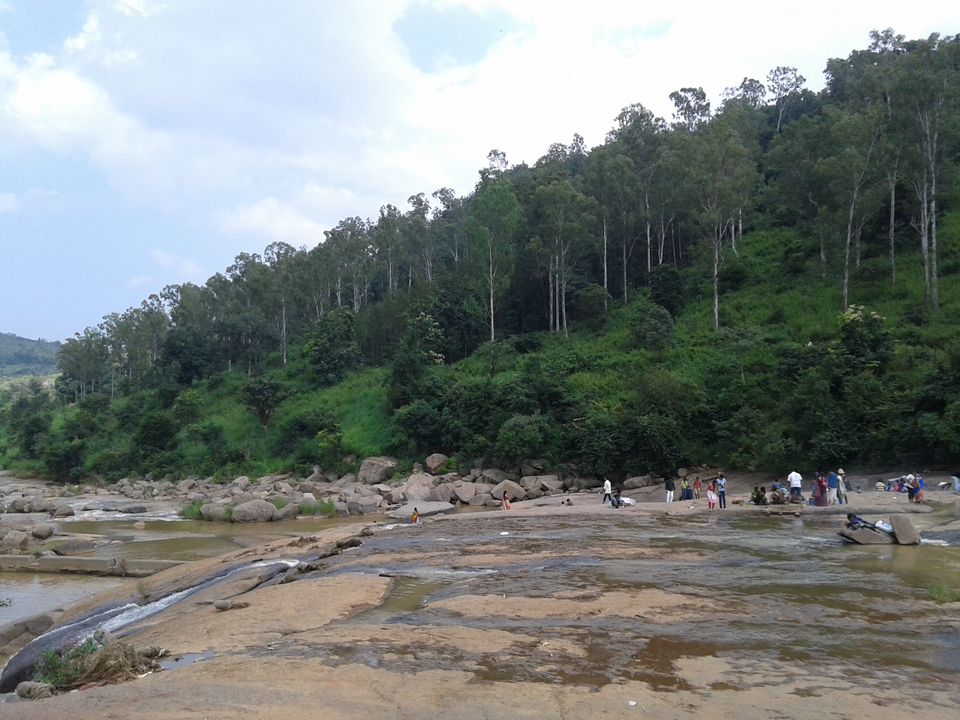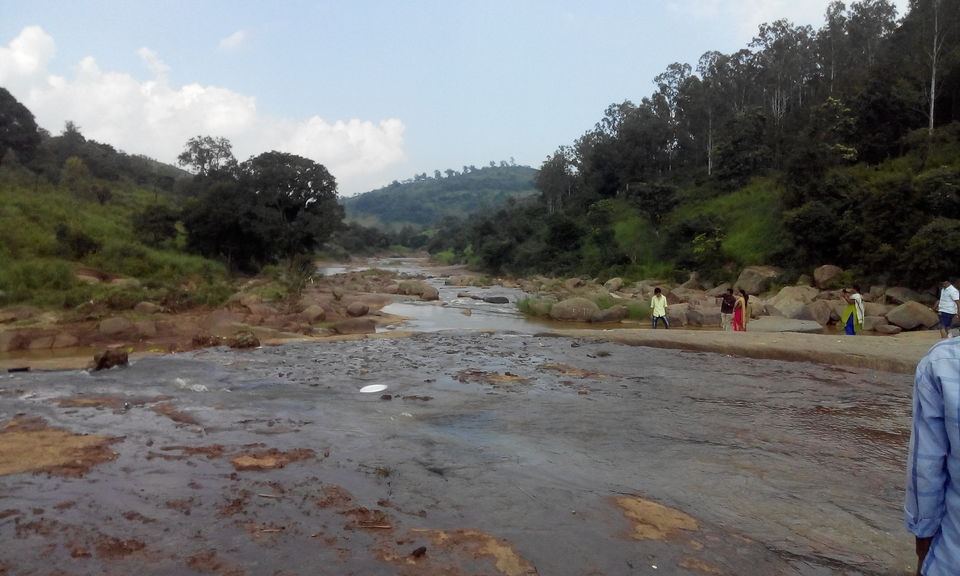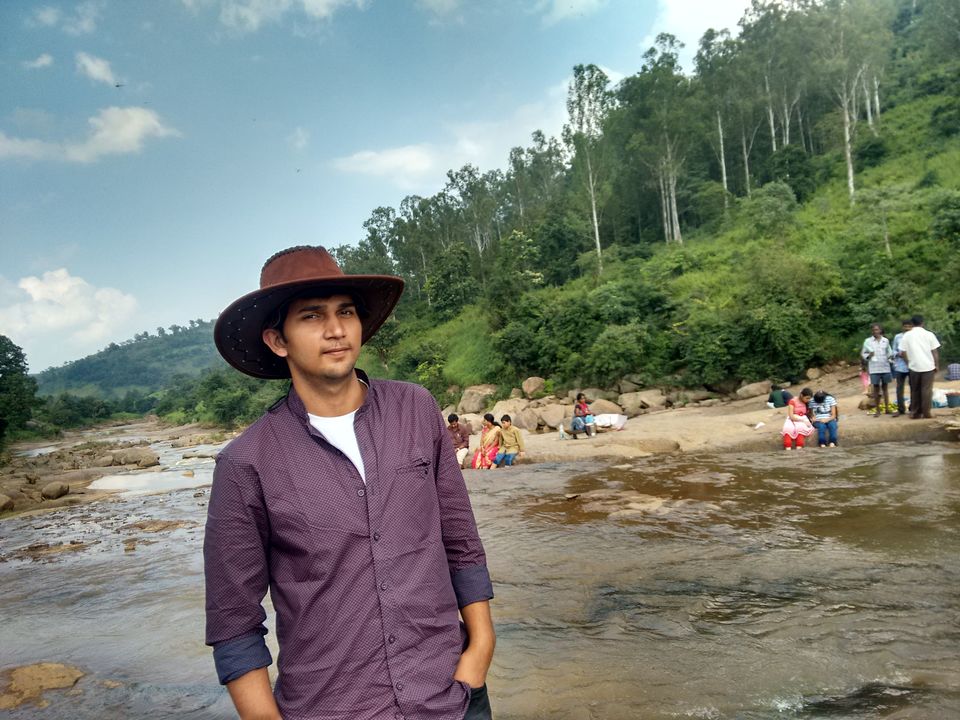 Moving ahead, we went to Tribal Museum which was something unique experience. It has wide collection of traditional arts, handicrafts, ornaments and textiles by indigenous tribes. These products are also available for purchase. I suggest people to spend some bucks on these products to help tribal people. They work very hard to make these products.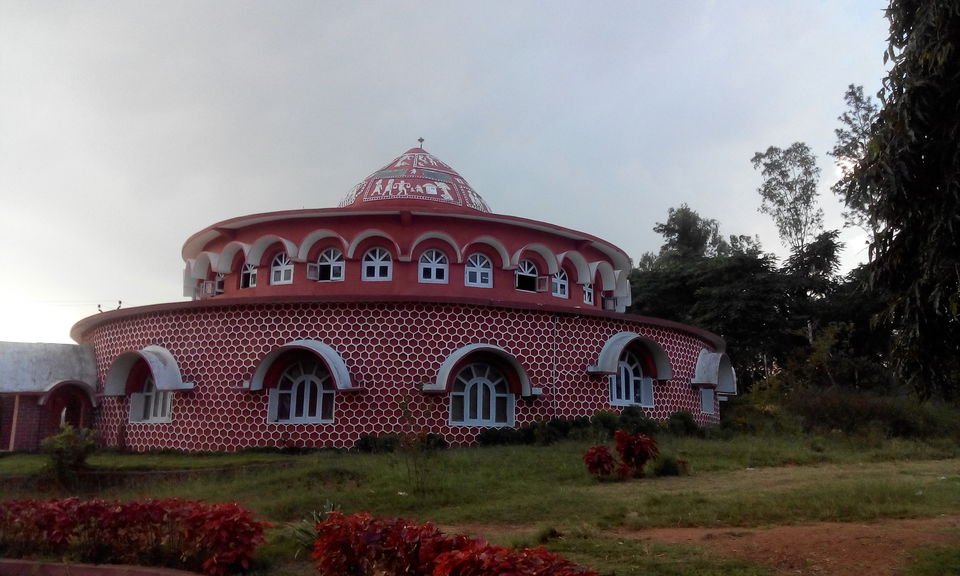 It was evening and we decided to visit Coffee Museum as I never heard of such place. Believe me this place was really awesome because of its interior and coffee offered by them. The staff also explains about the processing of coffee from raw coffee beans. There are various coffee blended chocolates available at this place which are worth to try. We had some coffee and snacks at their cafe which was really awesome. This place is must go place in Araku valley.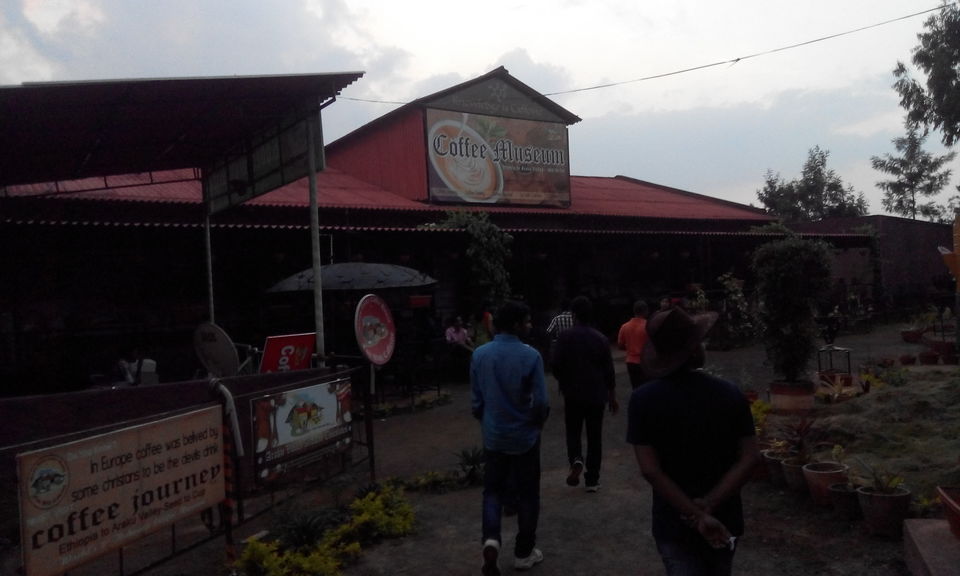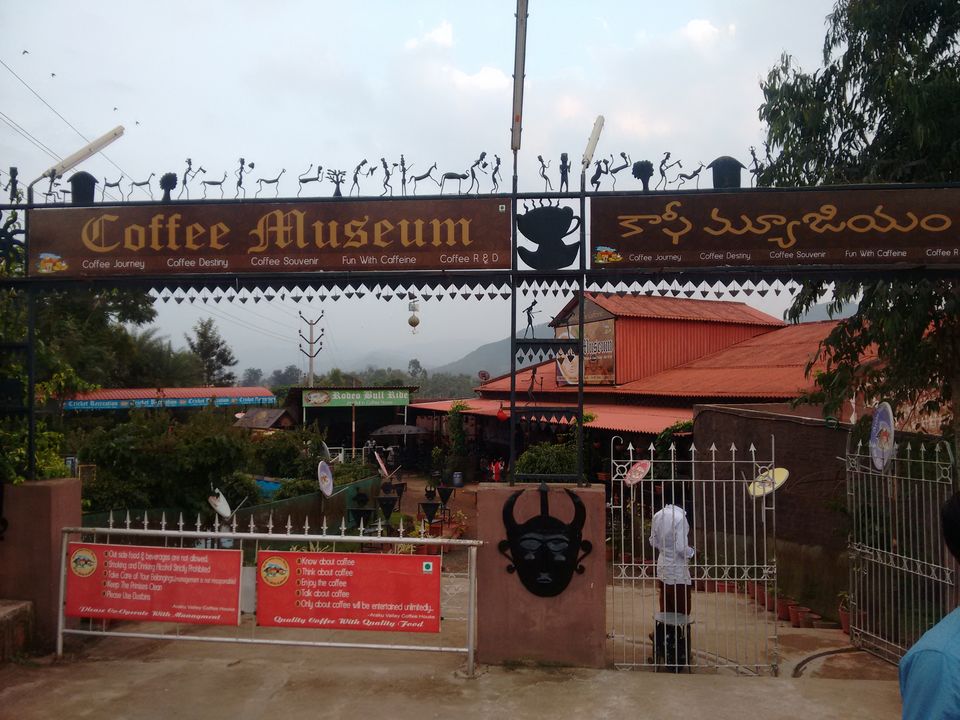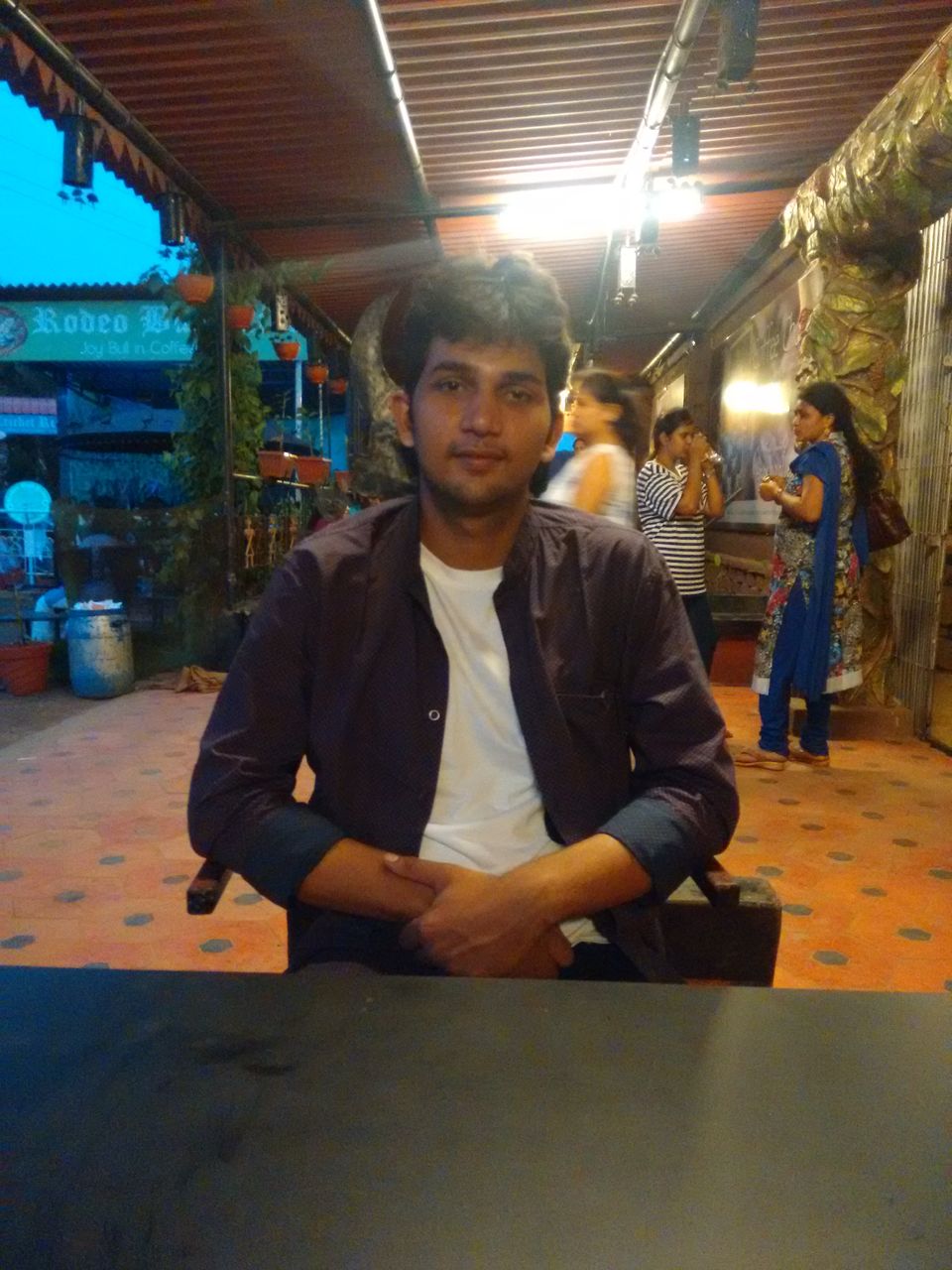 It was the 2nd day and we decided to leave early morning to see beauty of eastern ghats. The mountains in Araku valley are part of Eastern ghats which are covered with thick dense forest making them lush green. There are some film shooting spot where we stopped and clicked some pictures.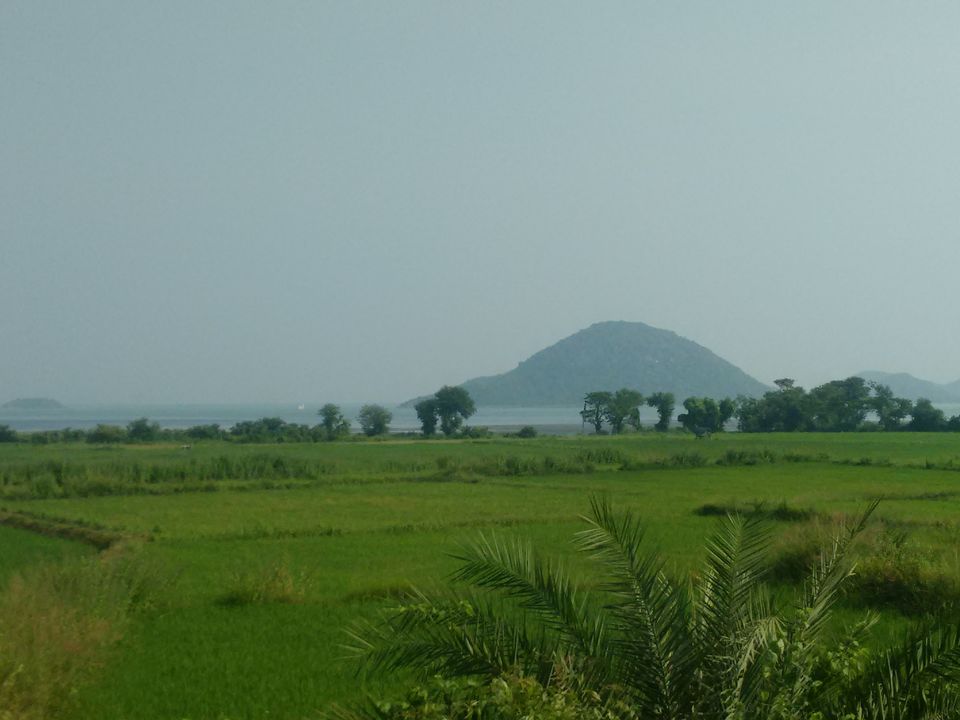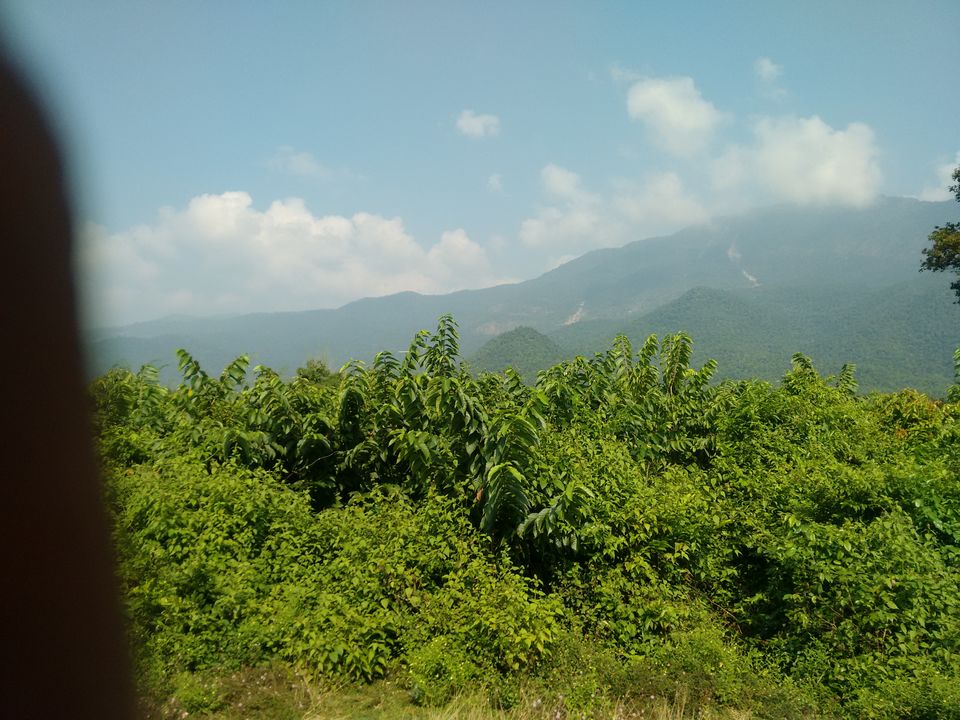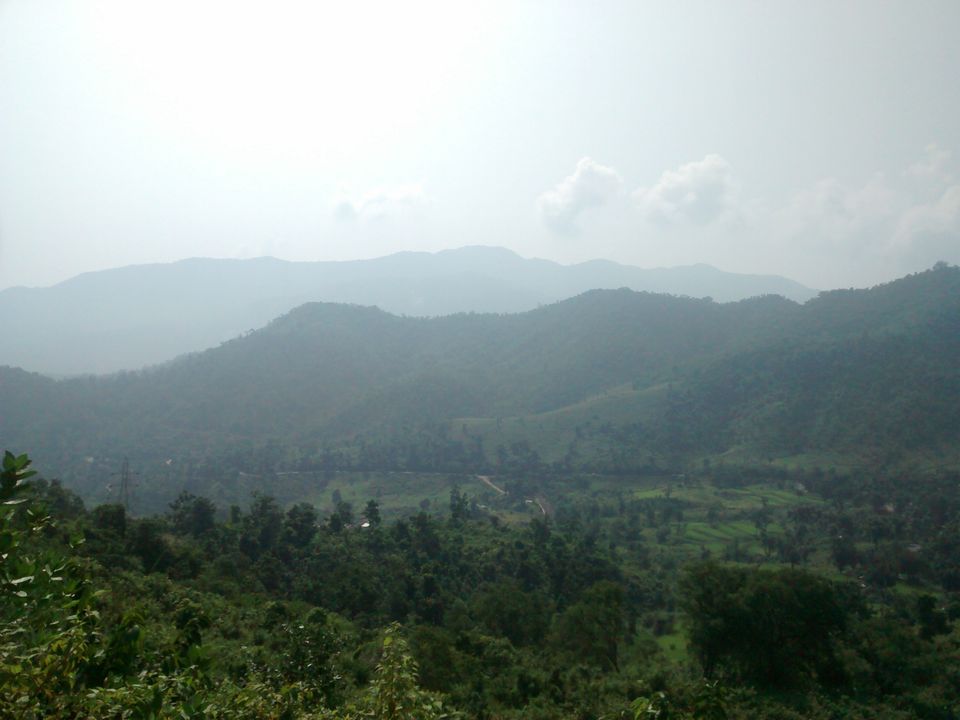 We decided to visit Katiki falls which was around 20 Km from Araku valley. The important thing is that there is no proper road to reach Katiki waterfall. The only way to reach this waterfall is to book Tata Sumo for around 8 Km and then trek for 1-2 Km. The roads are very dangerous and it will be scary at some points. We had to spend Rs 2000 for this ride because of no proper road and any choice. Finally reached water fall after some 1-2 Km trek from dropping point of Tata Sumo. The waterfall was not up to expectations but the journey to reach there made it a thrilling experience.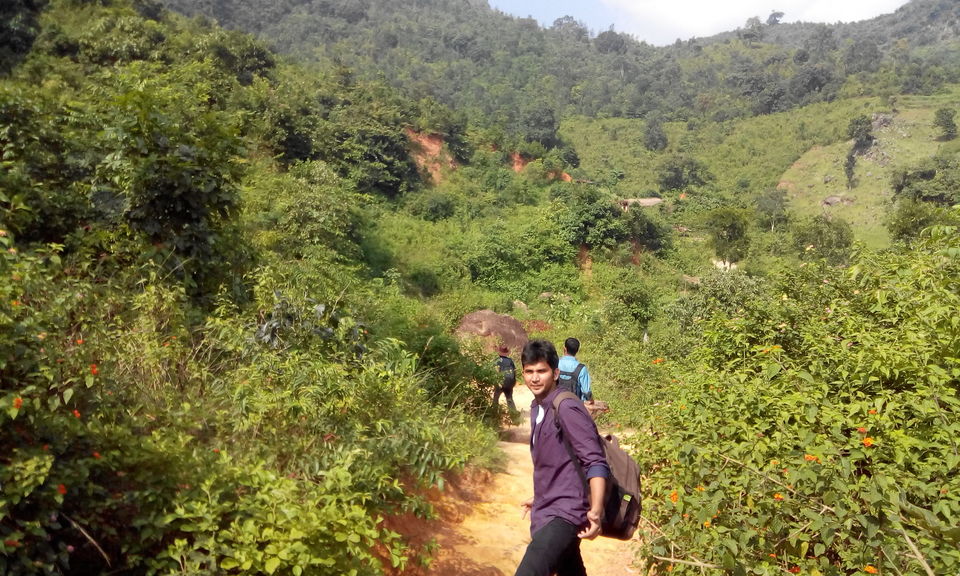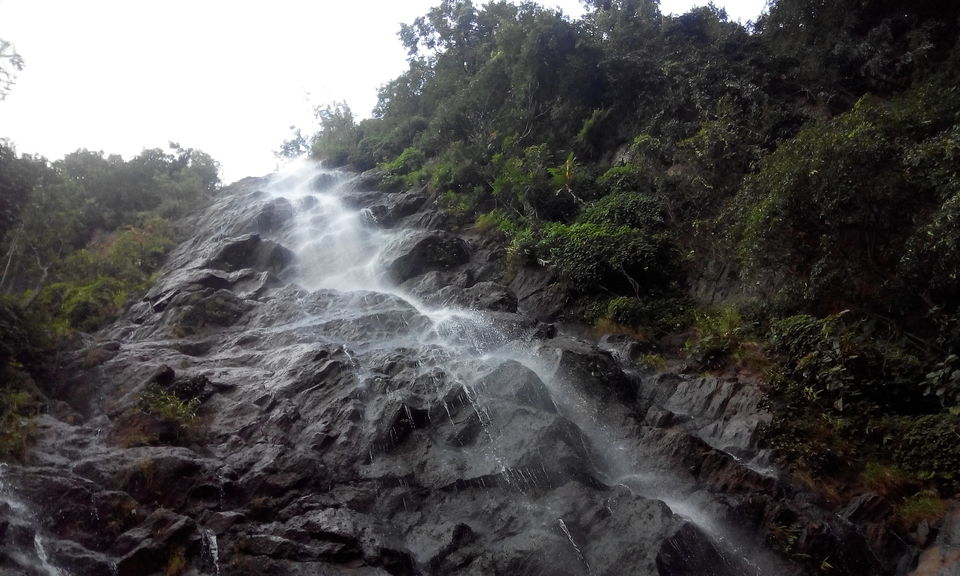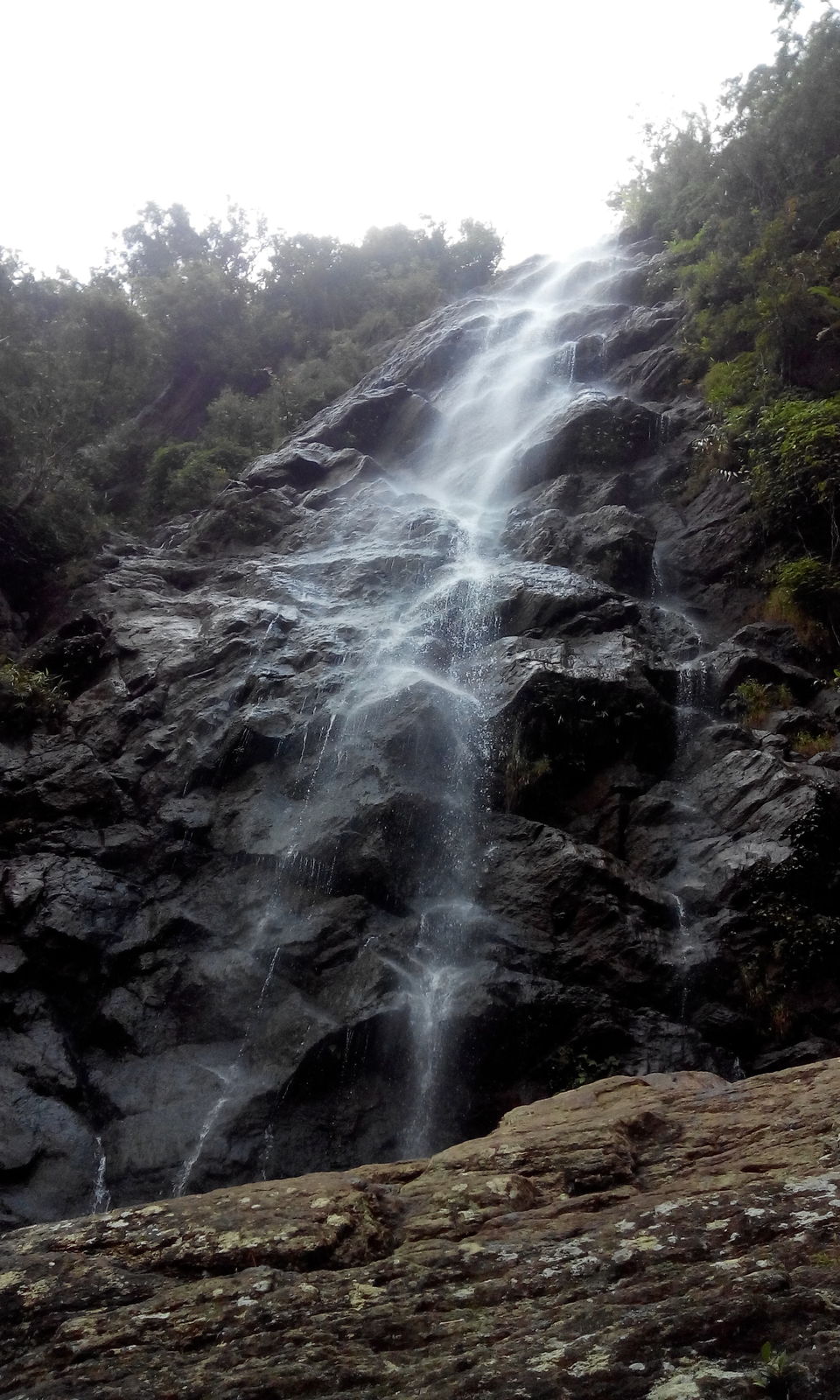 We had good time before leaving for Vishakhapatnam so decided to go to Borra Caves which turn out to be very nice place. It took around another 30 min to reach Borra Caves from Katiki waterfall. This place has entry charge and is mostly crowded. Borra Caves are one of the largest cave in India at an elevation of about 700m. The caves are basically karstic limestone structures extending to depth of 80m. There were different lights installed in caves which gave better look to structures in cave. Overall it is a good place to visit if you have time and some interest in geology.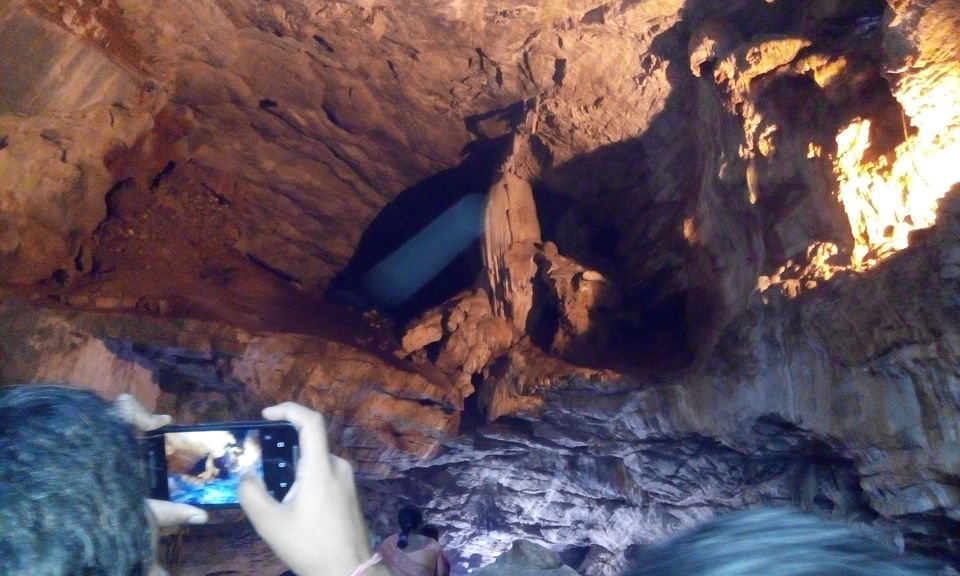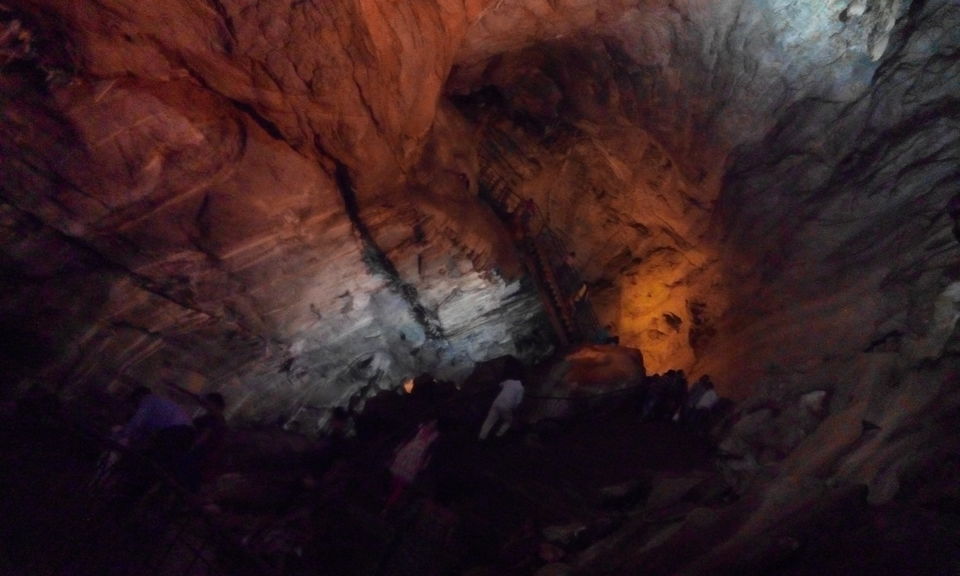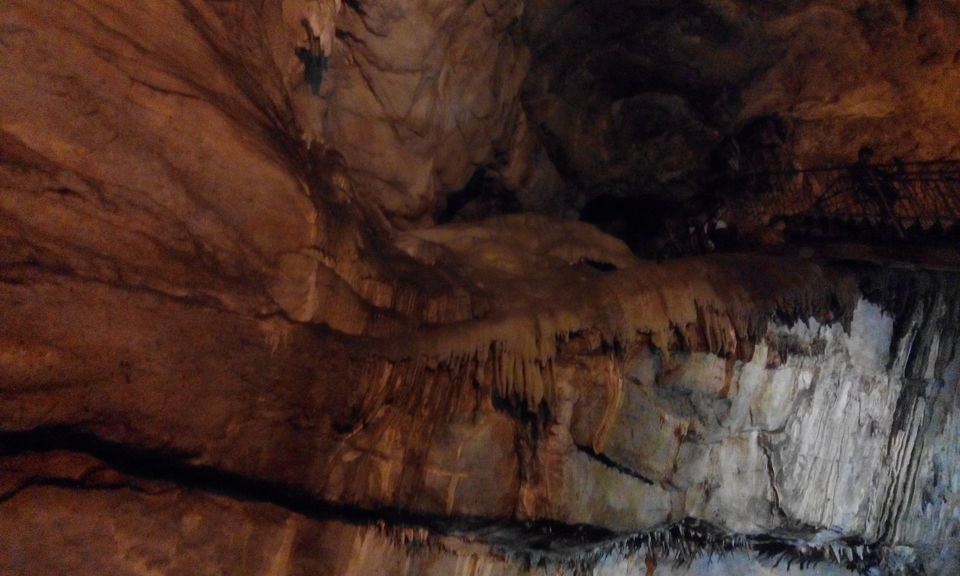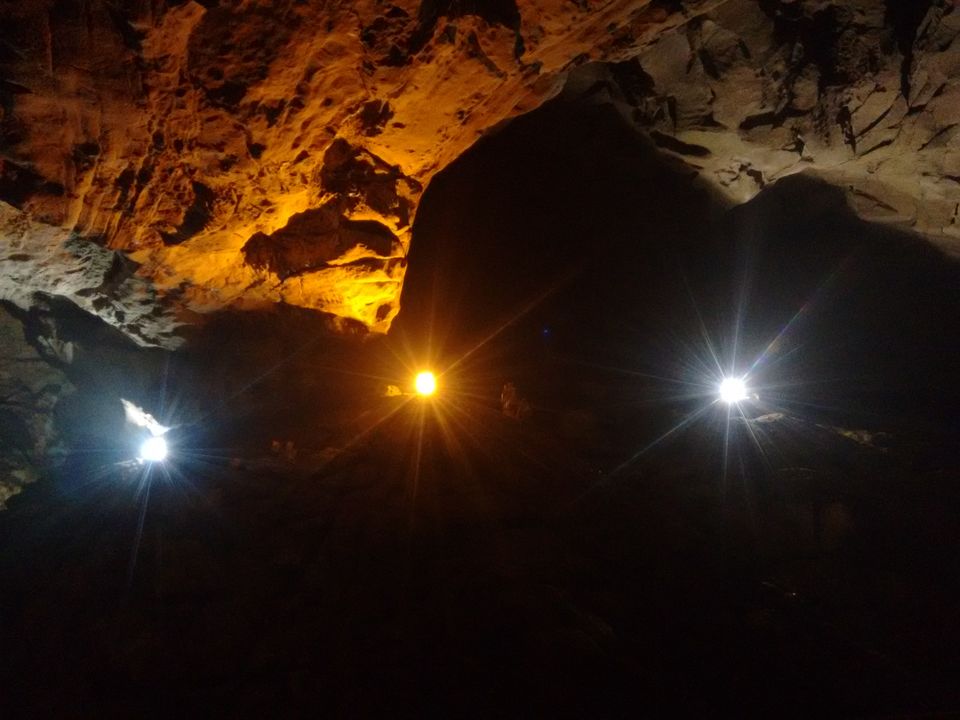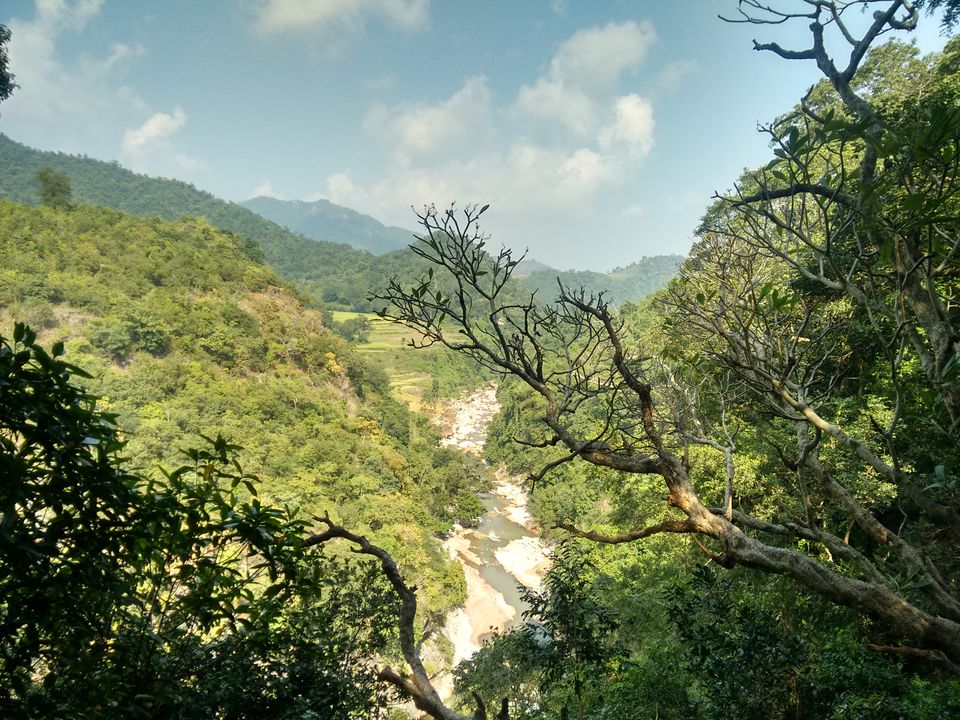 Moving ahead with journey, we took bus from there to Vishakhapatnam at around 5 and reached at around 9 Pm. It was time to have some good dinner and rest as we were already very tired because of the bus journey and trekking. Next day was planned for roaming around Vishakhapatnam.
Vishakhapatnam has many place which can be visited in single day so we planned to explore all places on day 3. We started with going to Rushikonda Beach which was very neat and clean beach. High speed boat ride near Rushikonda beach was very thrilling. This beach is outside city and can be reached via Marine drive of Vishakhapatnam which offers beautiful scenes. Viskhapatnam zoo was nearby so we visited there for sometime.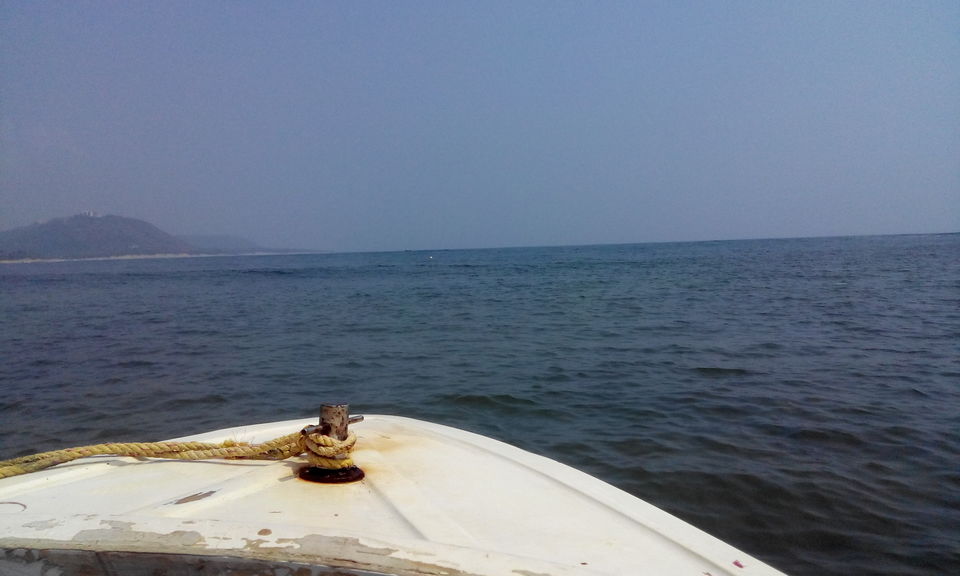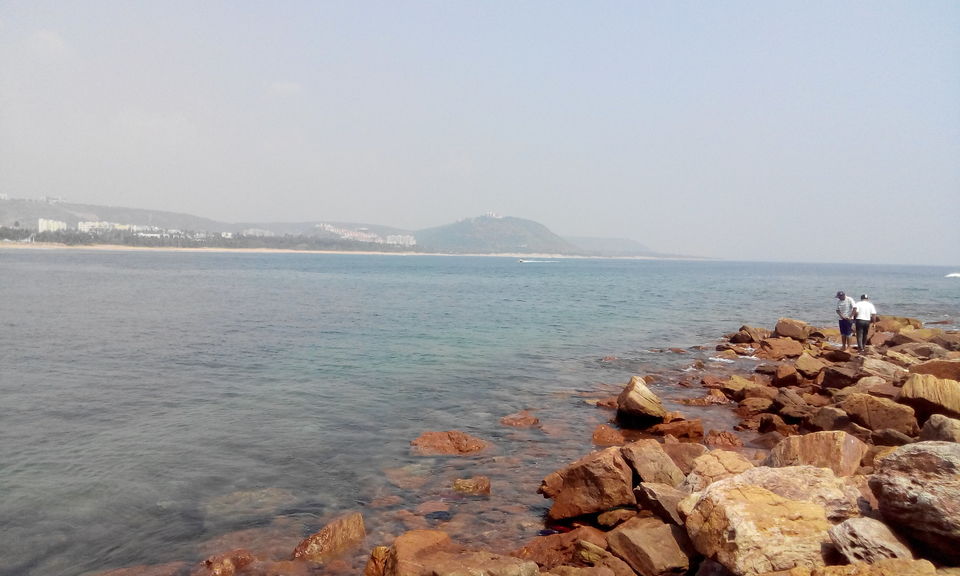 After coming back from zoo, we went to Kailashgiri which is a hilltop park. You can view whole city from the top. You need to reach up there by taking cable car ride which offers amazing view of Ramakrishna beach and whole city. Vishakhapatnam valley can be seen from backside of Kailashgiri park. There is also toy train running around Kailashgiri hill for 360 degree view of the city and its beaches. After coming back from Kailashgiri, we visited INS Kursura Submarine museum which is located near Ramakrishna beach. It is one of the major attractions in city and a must visit place.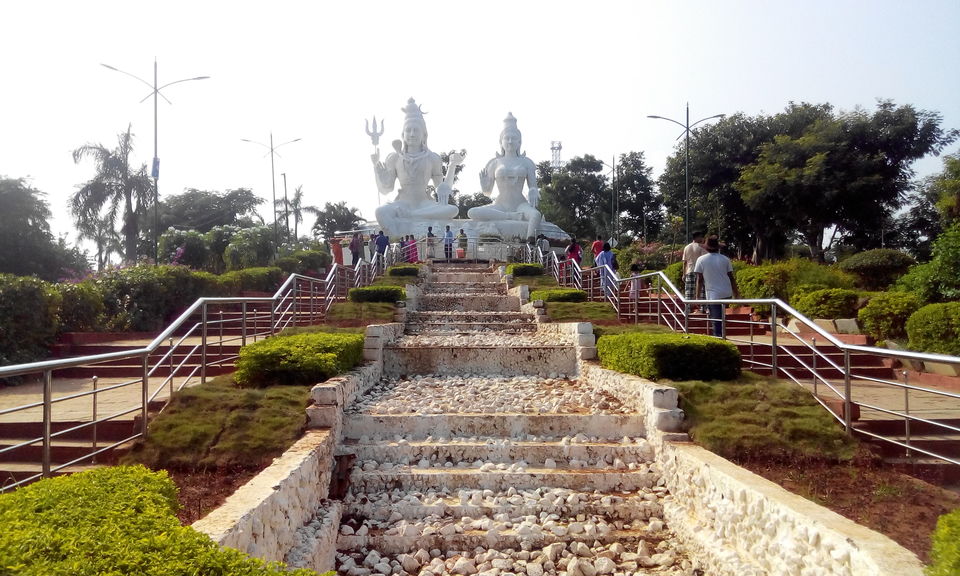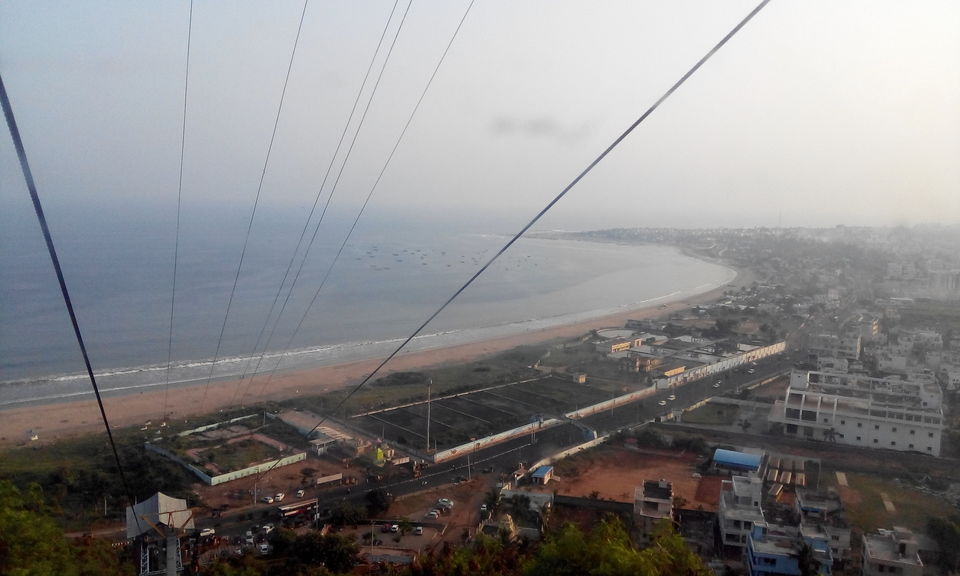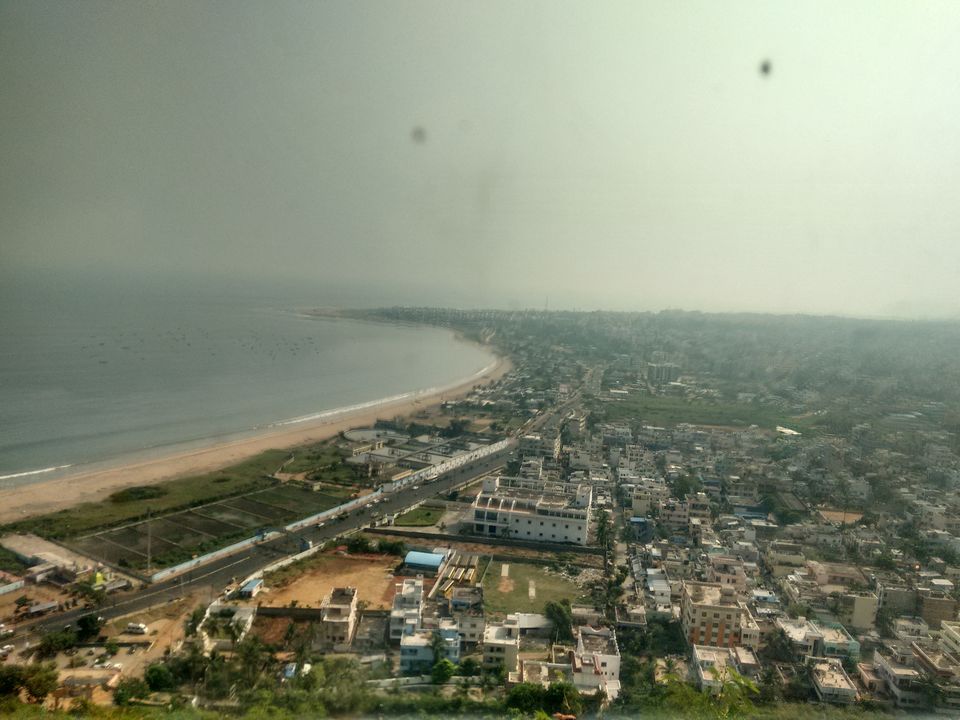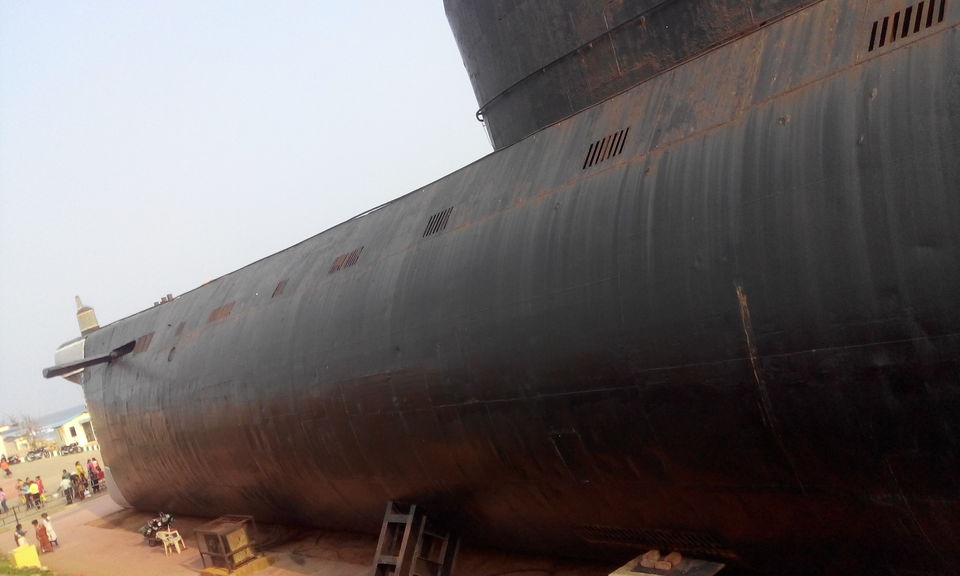 We covered other places such as Dolphin's nose, Vishakhapatnam museum, Vizaag Sea port and city aquarium. We went to some cafe and of course tried delicious south indian dishes. You should try filter coffee in south India because its really refreshing. In the evening, we had our train for the return journey to Bhubaneswar.