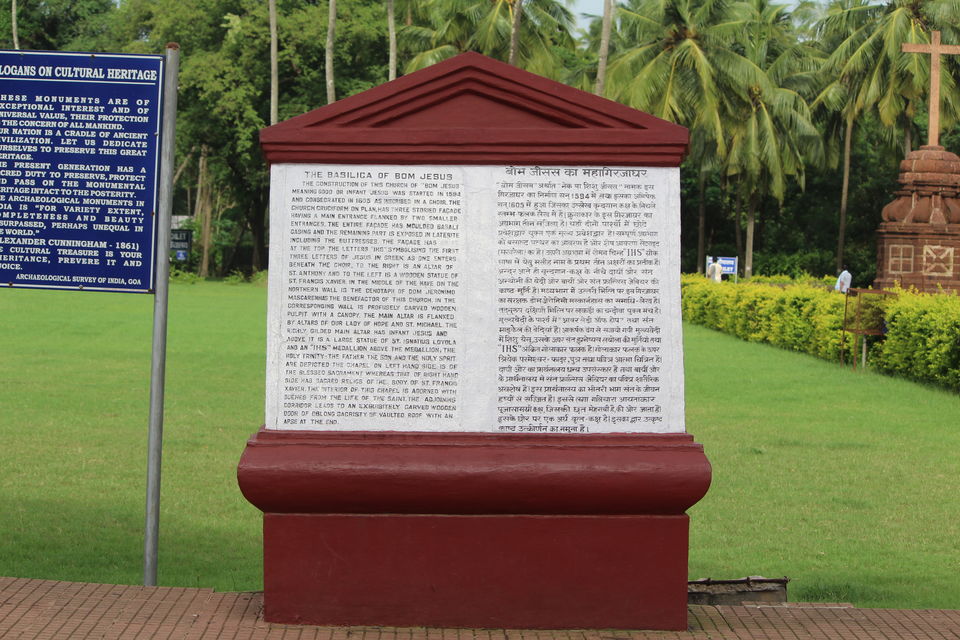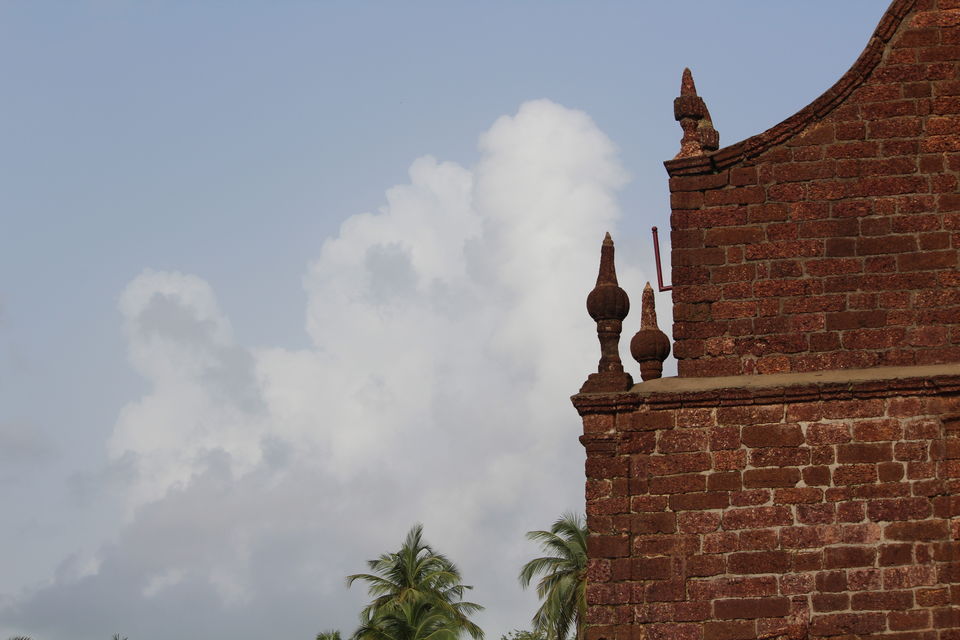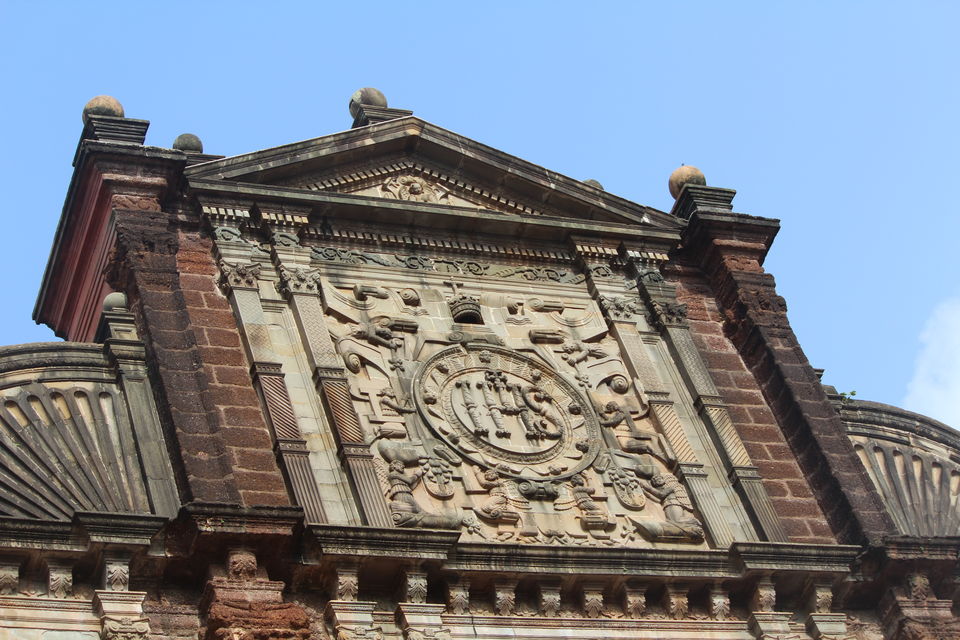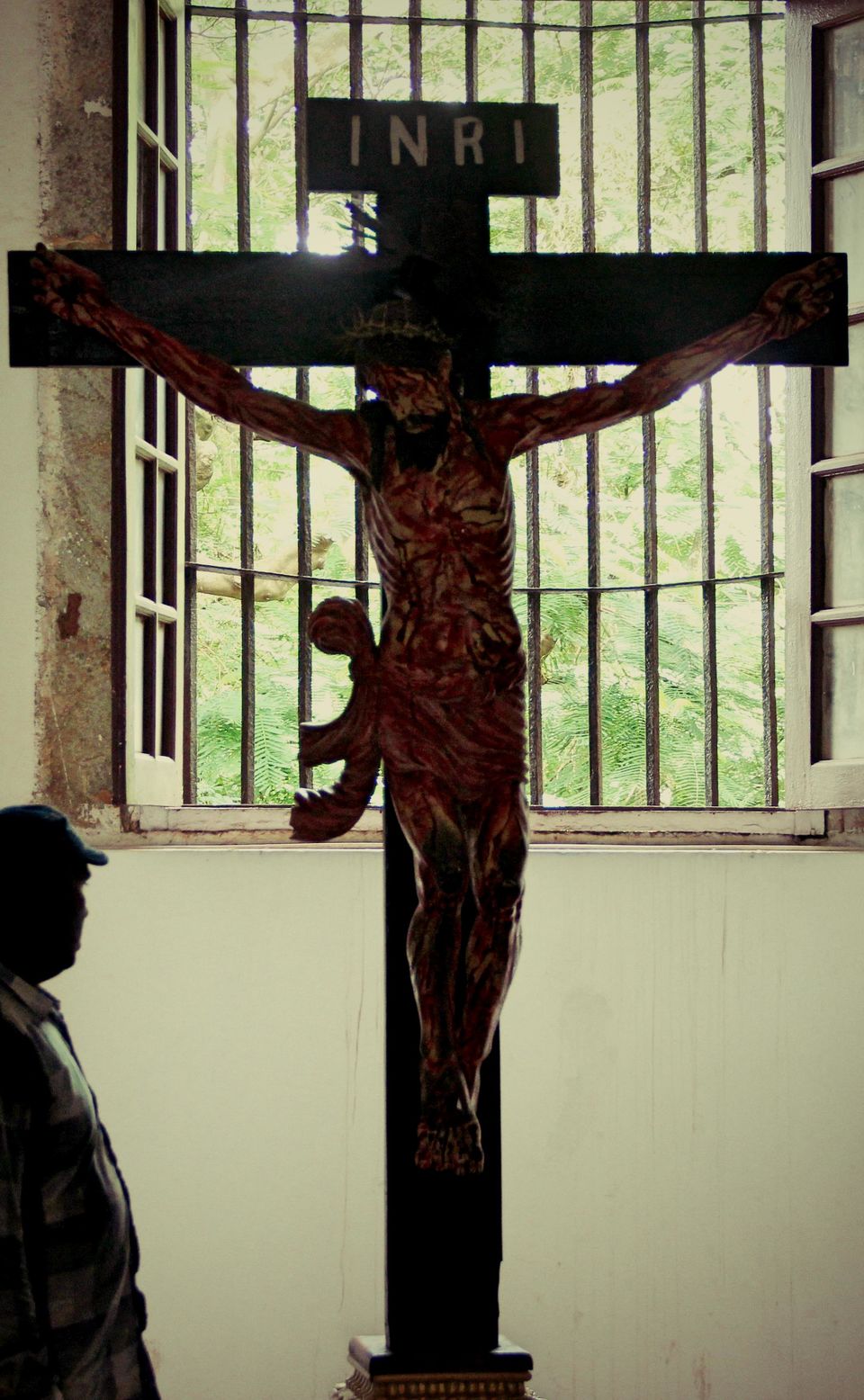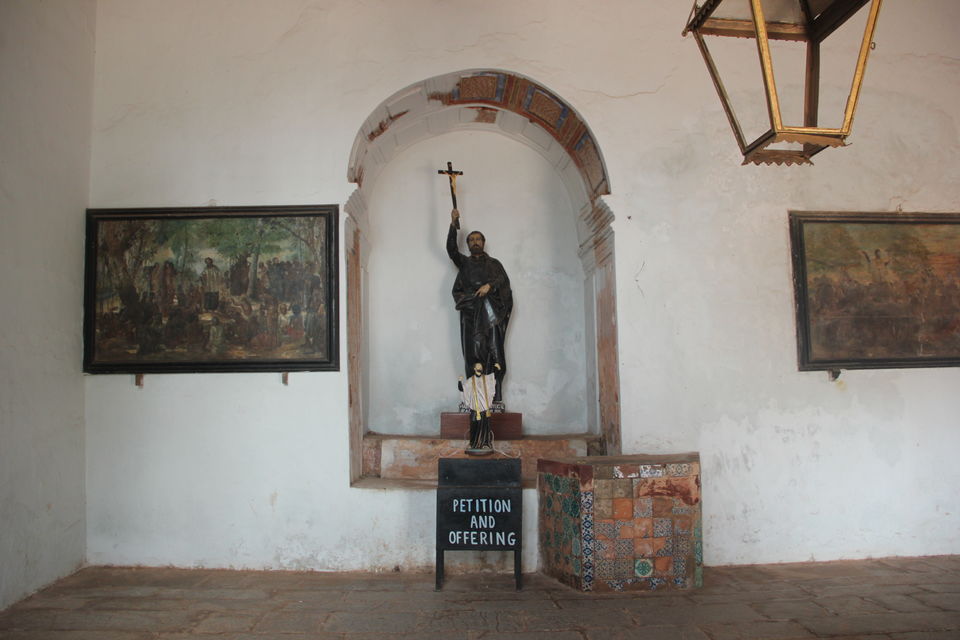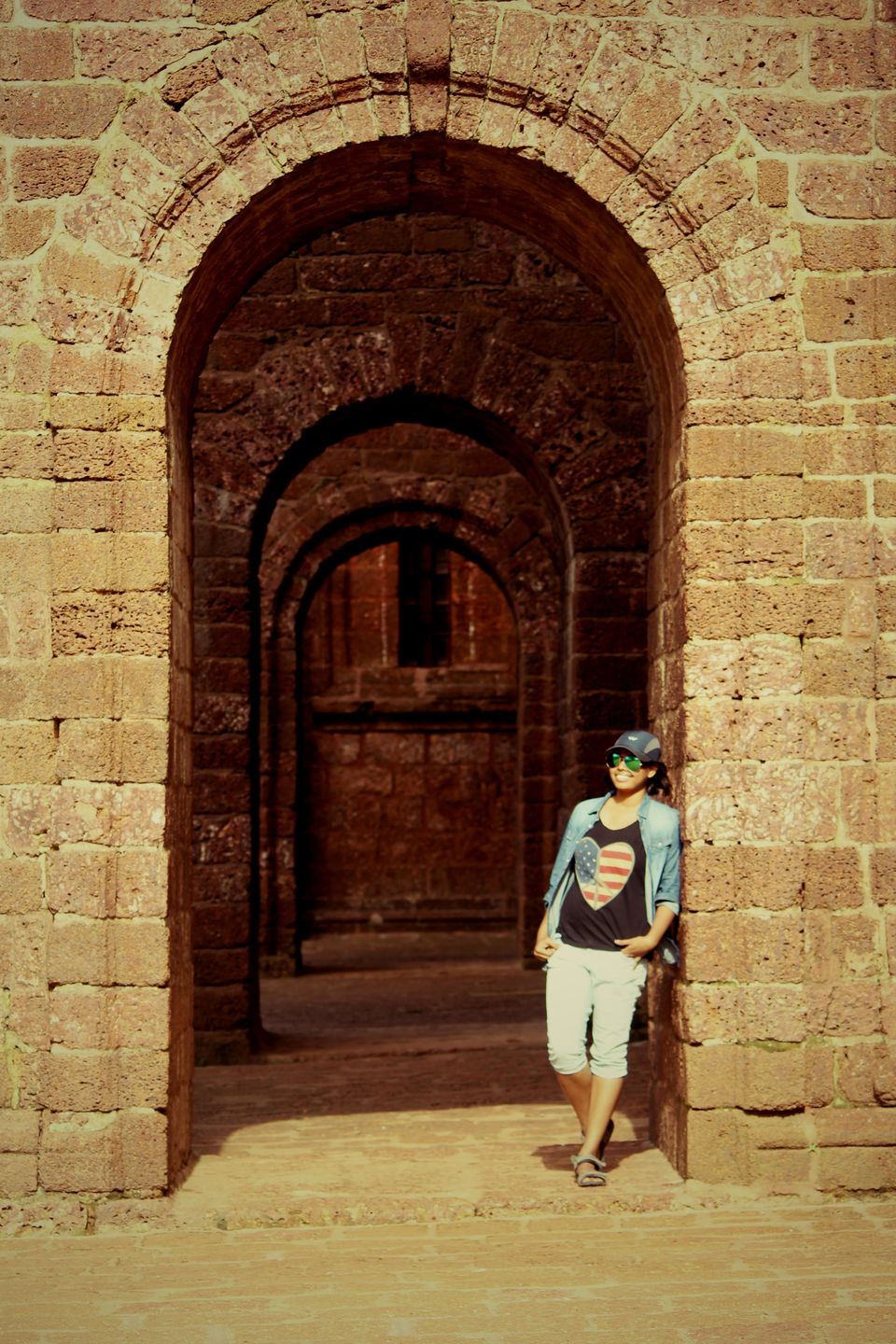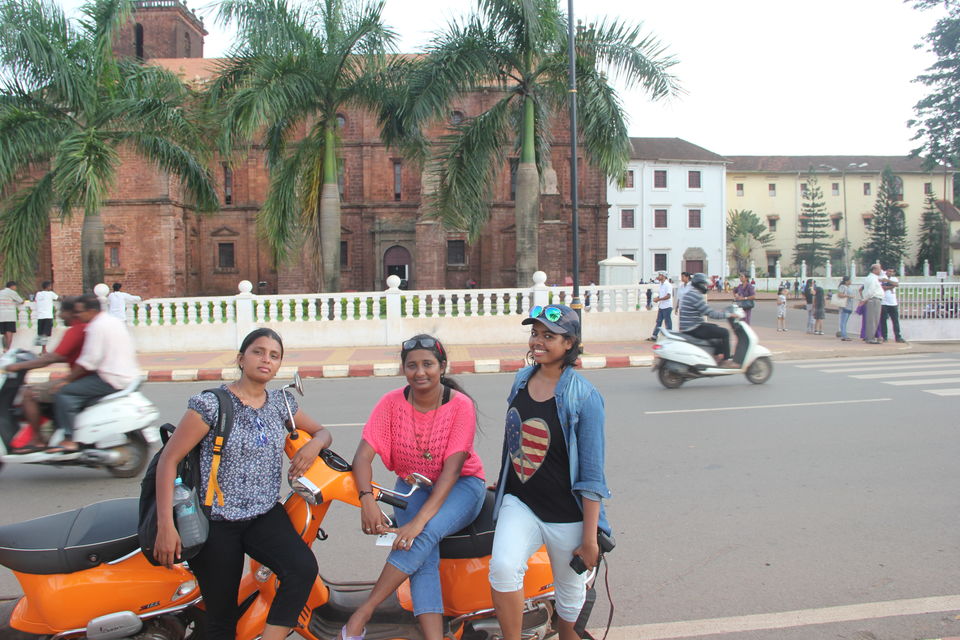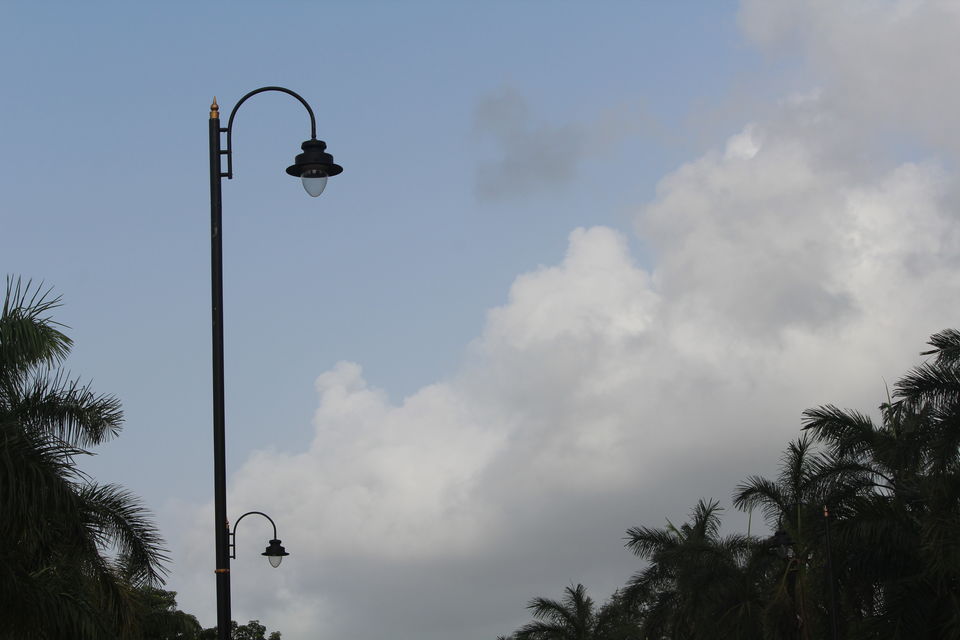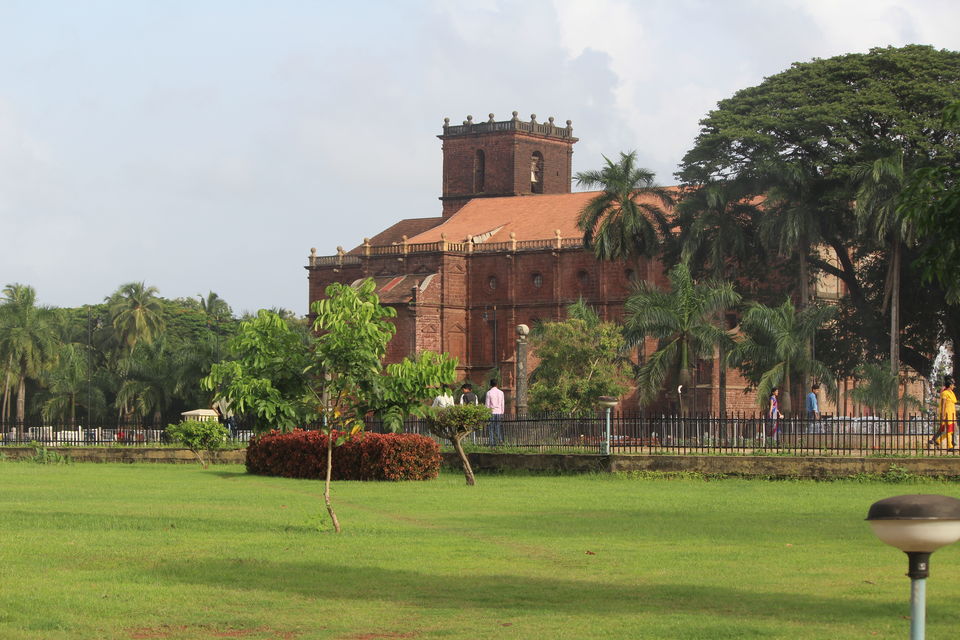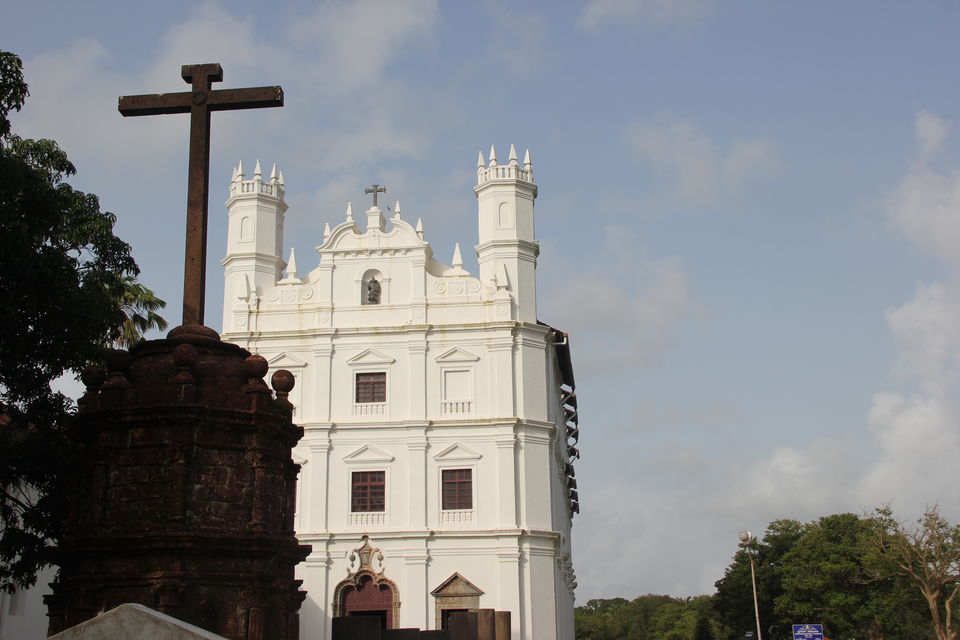 "Weekends don't count unless you spend them doing something completely pointless."- Calvin and Hobbes
Hello there... If you have come across my previous article and yawned a bit, then here I am to wake you up. If not, what are you waiting for, get reading, now!
The first day was a tiring one, but the second and third were way more fun.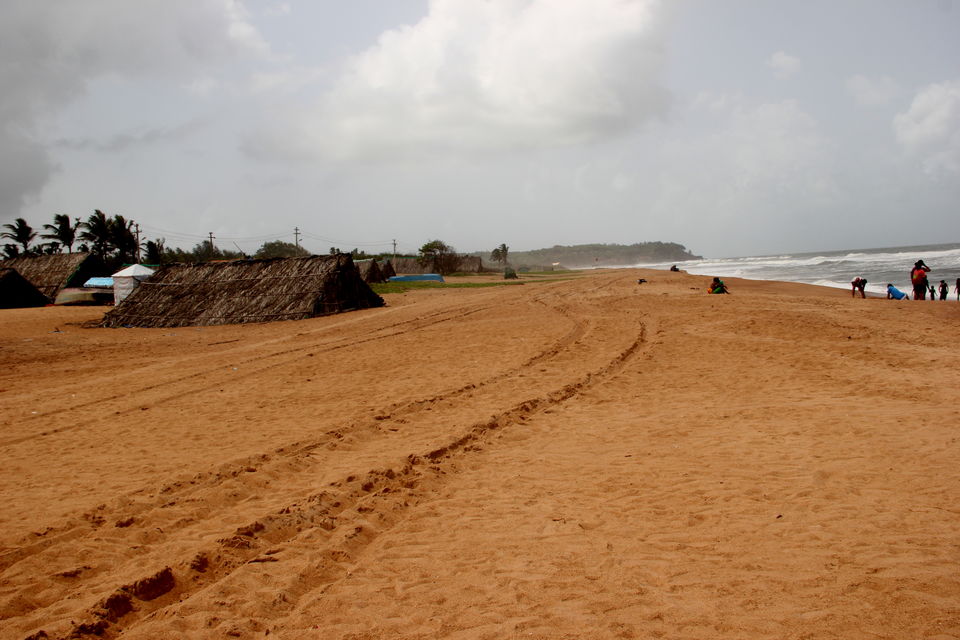 Around 15 kilometers from Panjim, the capital of Goa, lies this beautiful beach, Candolim. Contrary to the fact that this being one of the largest beaches in the state is surprisingly calm and serene. What's more, the grand excellence encompassing the shoreline is something out of the motion pictures. Another intriguing component about the Candolim shoreline is the boat River Princess, which has been stuck at the shores of the beach since 2000.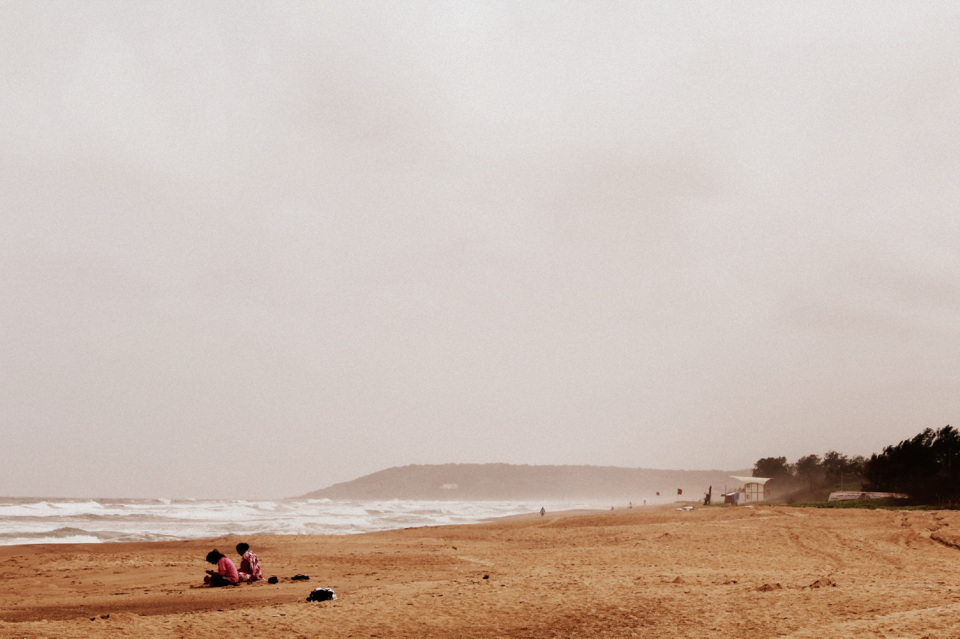 A place to drown into those sweet memories or just watch the day go by and if everything appears to be typical then get that guitar and pull the right chords and well, don't forget to strike a pose.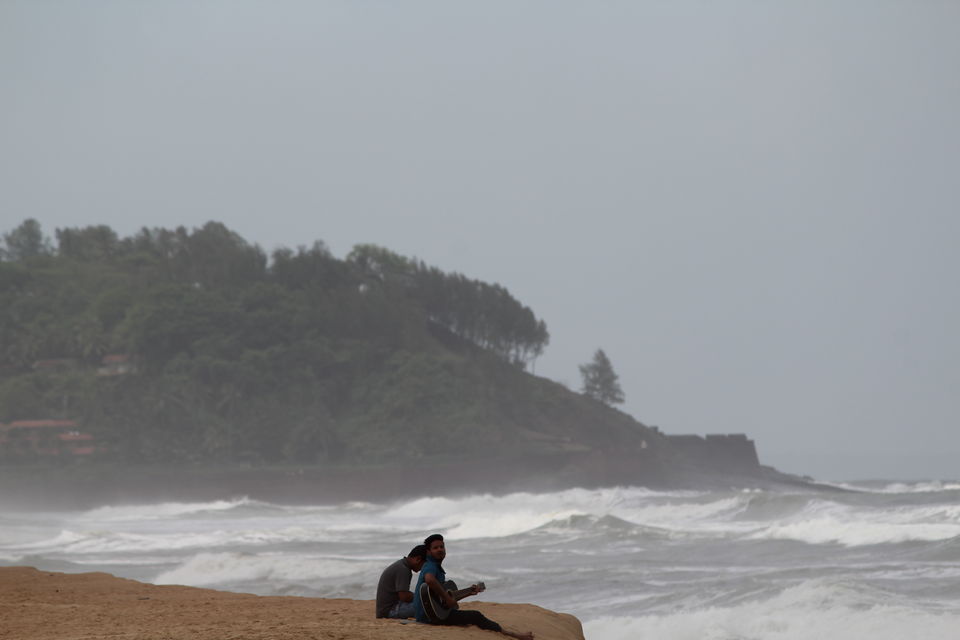 ***
Aguada Fort:
The fort was built by the Portuguese in 1613 to guard against the Dutch and the Marathas invaders. Quite filmy this fort will steal the limelight for its beautiful construction standing at a perfect place. The territory around the fortress housed a vast well and various springs gave crisp drinking water to the voyagers. "Agua" in Portuguese means water, in this way the fortress inferred its name "Aguada" to signify a spot where water is collected.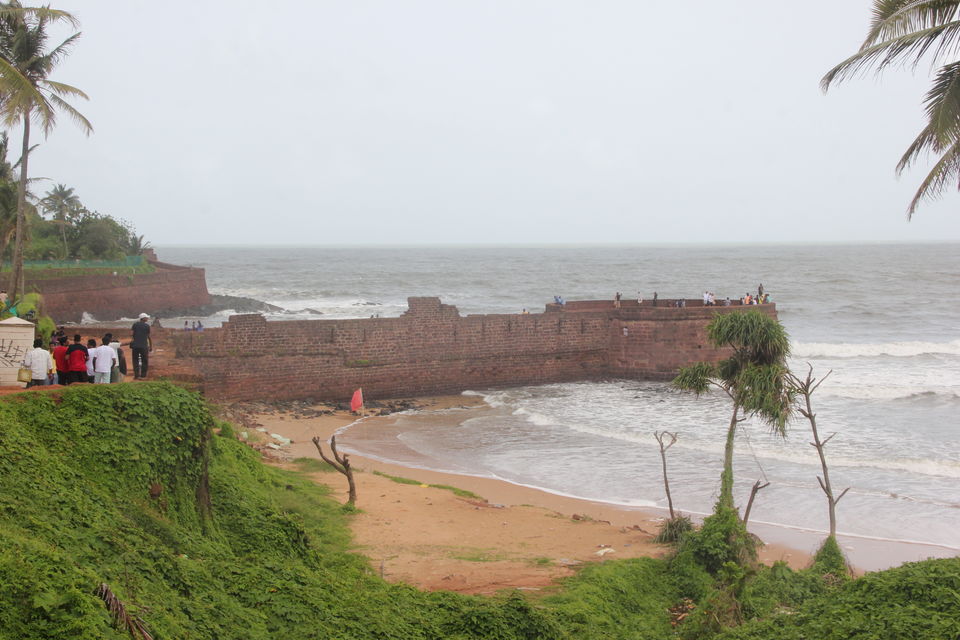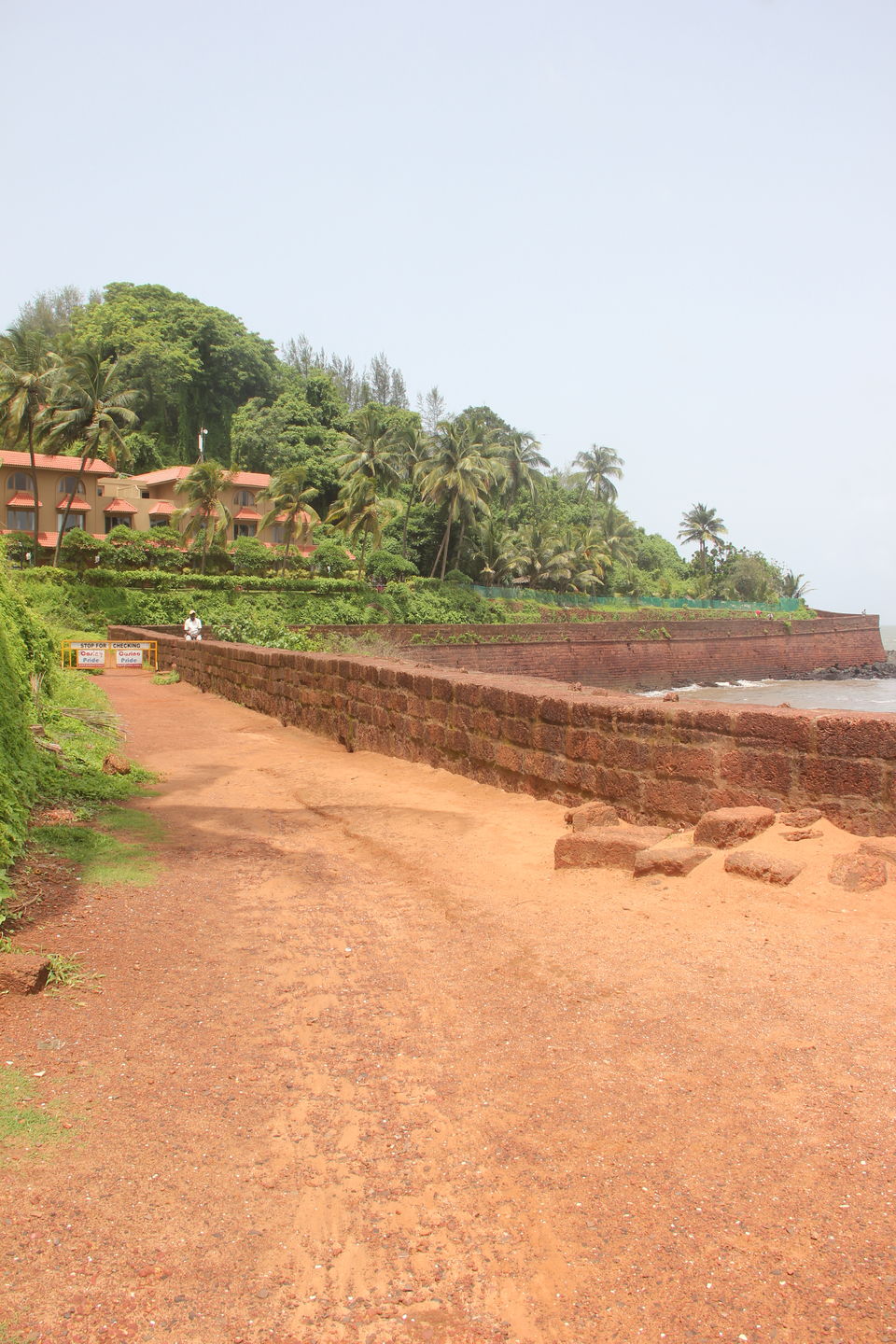 Certainly one of the best places to click a selfie. And undoubtedly a photographer's paradise. Although beautiful, but I wonder how long will it stay that way. As we stood on the top, watching the great sea splashing waves so high that you might drench yourself. I watched some family get-togethers, some young couples knitting moments that will turn into beautiful memories, some best friends having the time of their lives. And then I saw this man, this man resembles the nature of many in our country. A man who thinks it's fine to litter 'cause SOMEONE will take care of it. Holding the hand of his daughter, he threw an empty bottle right into the sea. Taking a step forward to ruin the future of his upcoming generation. *Slow Clap*.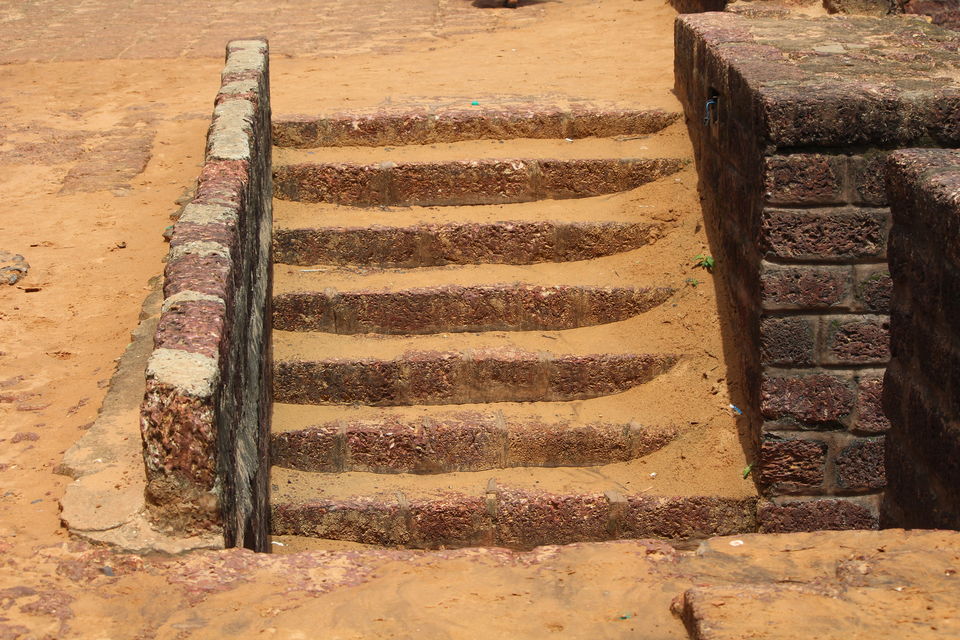 This shoreline confronting resort was eye-appealing. I mean I would give anything to rest there and let my eyes soak in this delightful landscape.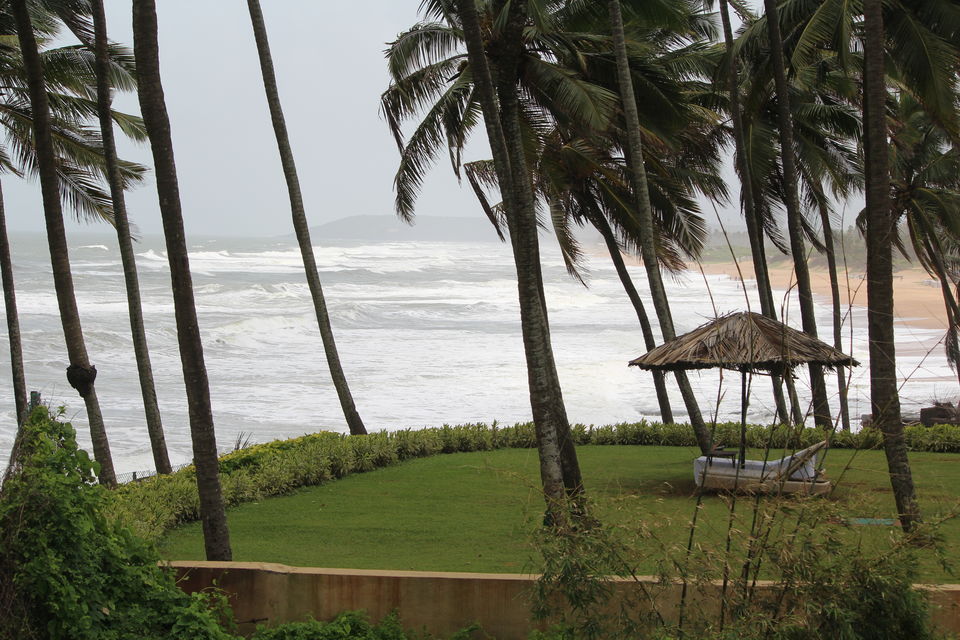 ***
Dona Paula:
As we headed to our next destination Dona Paula which is nearly 21kms from the fort, I was mesmerized seeing how nature has blessed this city with abundant grace. But the most heart-wrenching moments was to see the street dogs starving to a point where there is nothing but bones on their fragile body. Having a soft corner for them, I felt so helpless. Even if I feed them now, there is no guarantee that someone will tomorrow. I am really hoping that Goa does something to help their canine friends.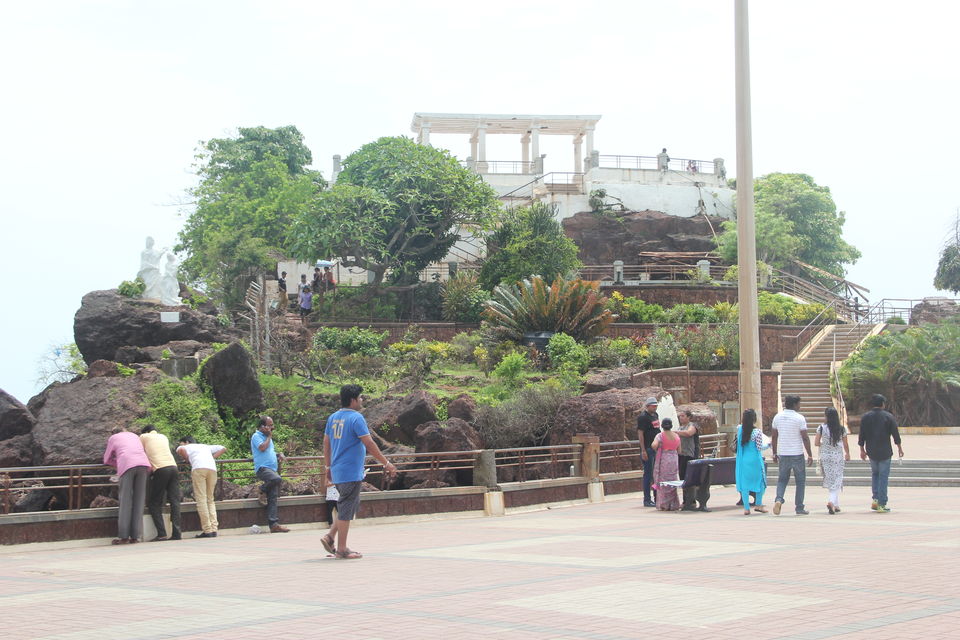 Initially, called Oddavell this village was later renamed by the villagers as Dona Paula. Named after the daughter of the Portuguese Viceroy of Jaffnapatnam, in Sri Lanka. She was a woman of charity and compassion. Known to have helped the villagers and worked a ton for their advancement. This, in fact, is a popular shooting destination and if you are a Singham fan, this might feel like a walk down the memory lane.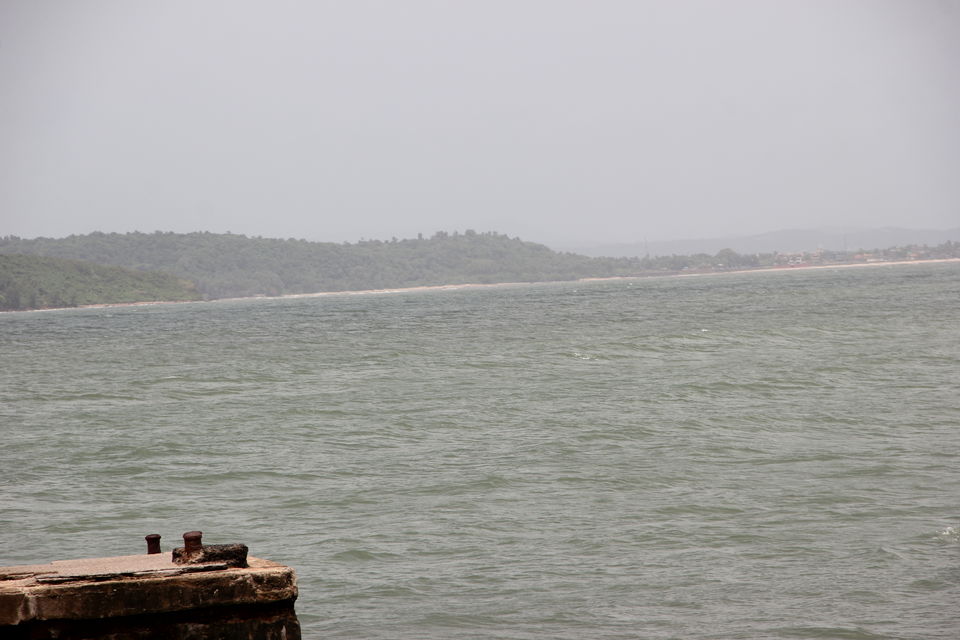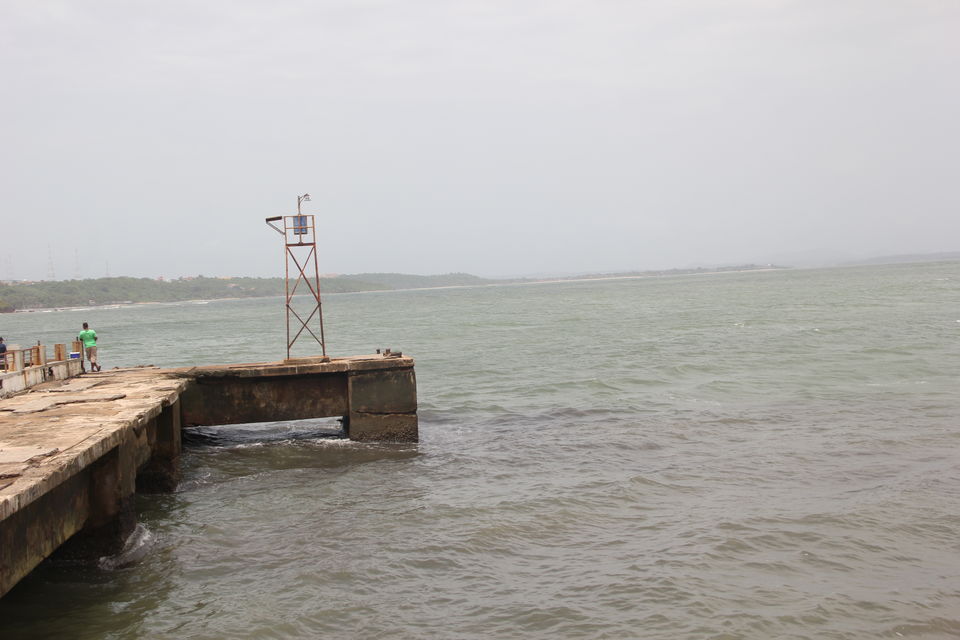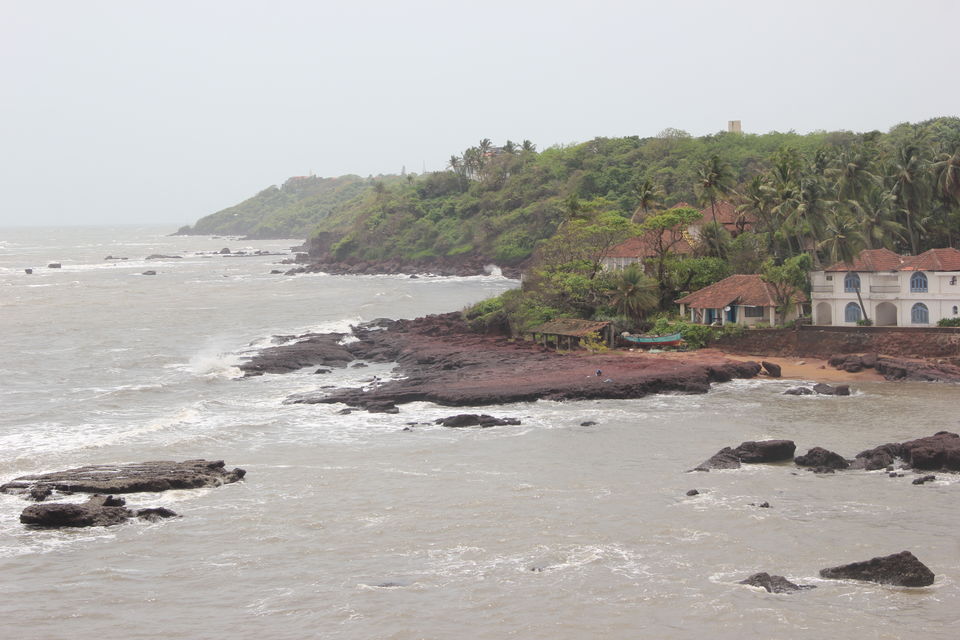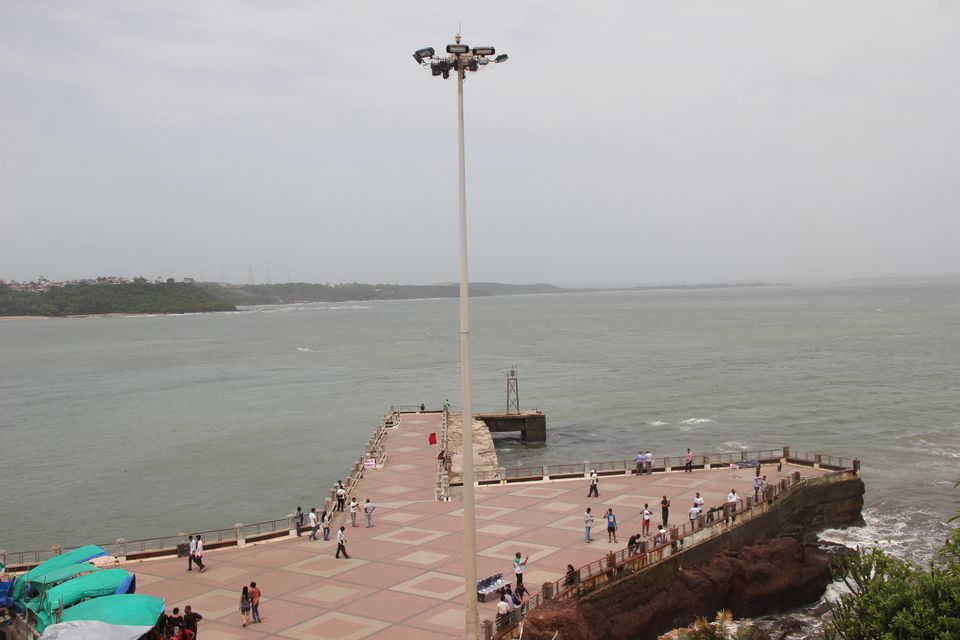 ***
We had a short stay at this beach.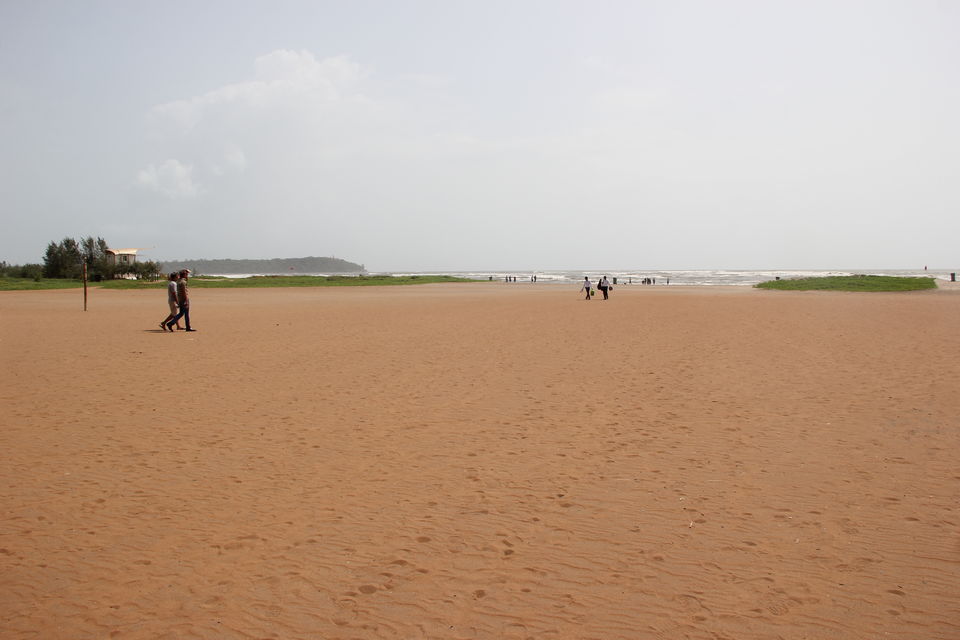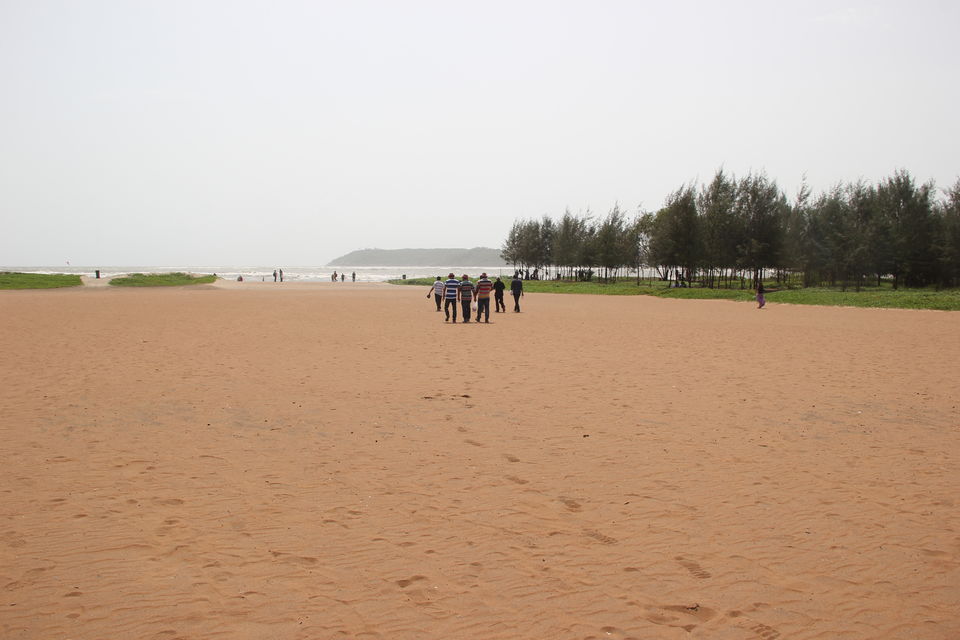 Some 4kms from Dona Paula lies in Panjim. Originally named Porta Gaspar Dias by the Portuguese which was later changed. This little beach is quite famous among the tourists and host a ton of events. I found it very calmly and especially clean than the other beaches.
***
Basilica of Bom Jesus:
Basilica of Bom Jesus is located in Old Goa, is a UNESCO World Heritage Site and one of the most beautifully constructed Architecture.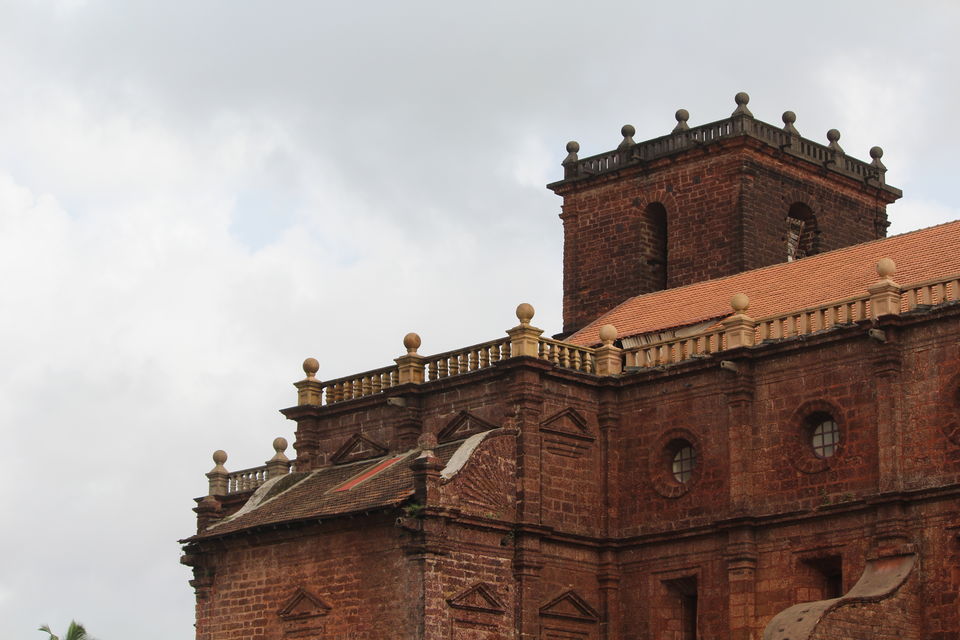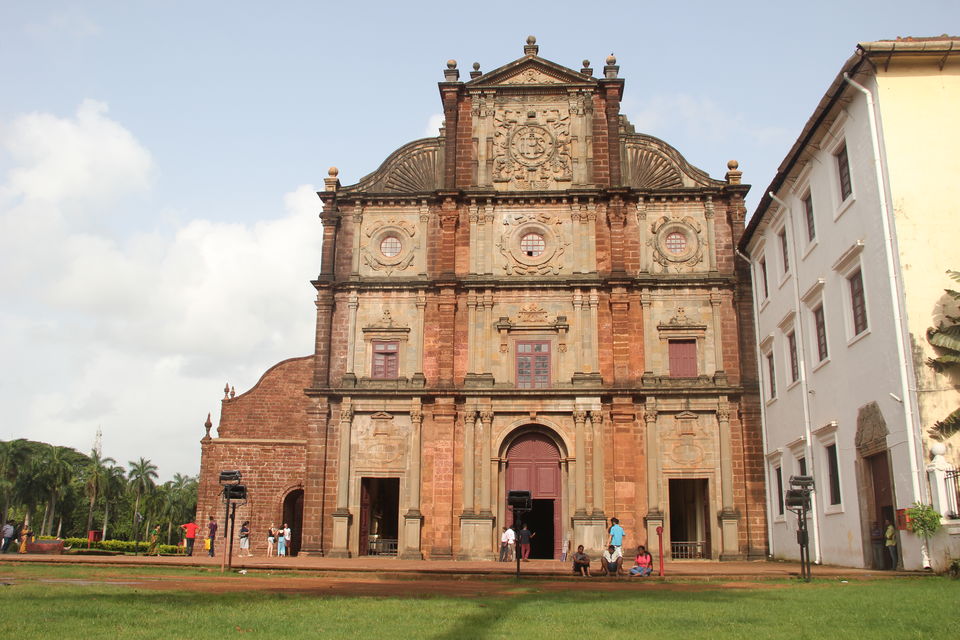 The interiors are simple yet a mark of brilliance.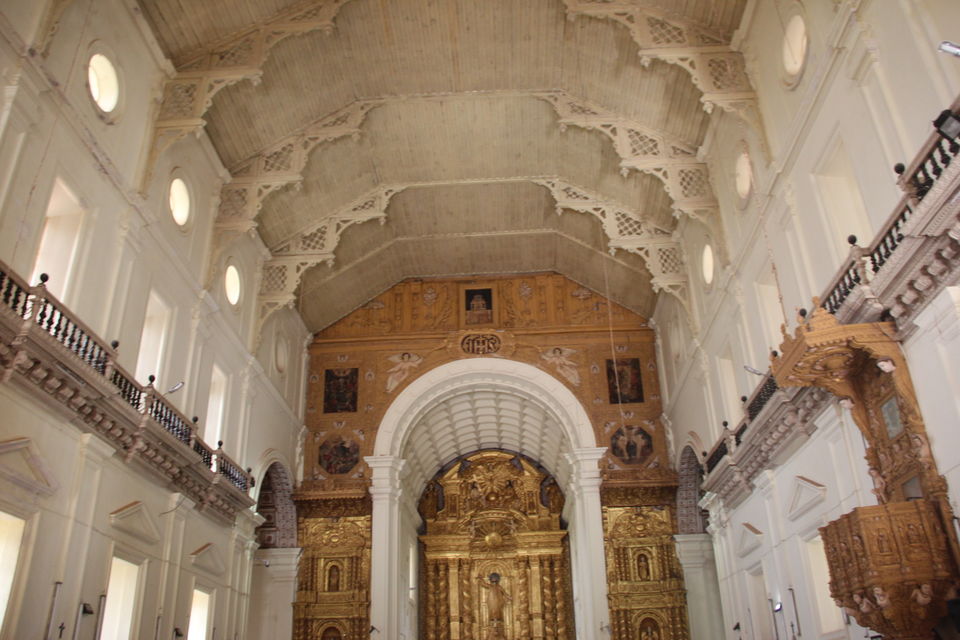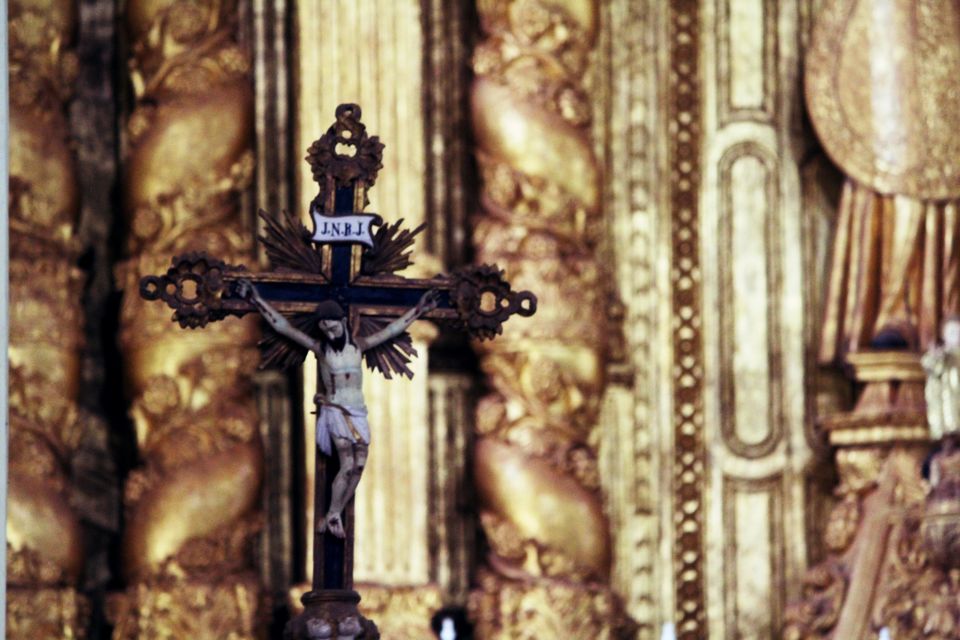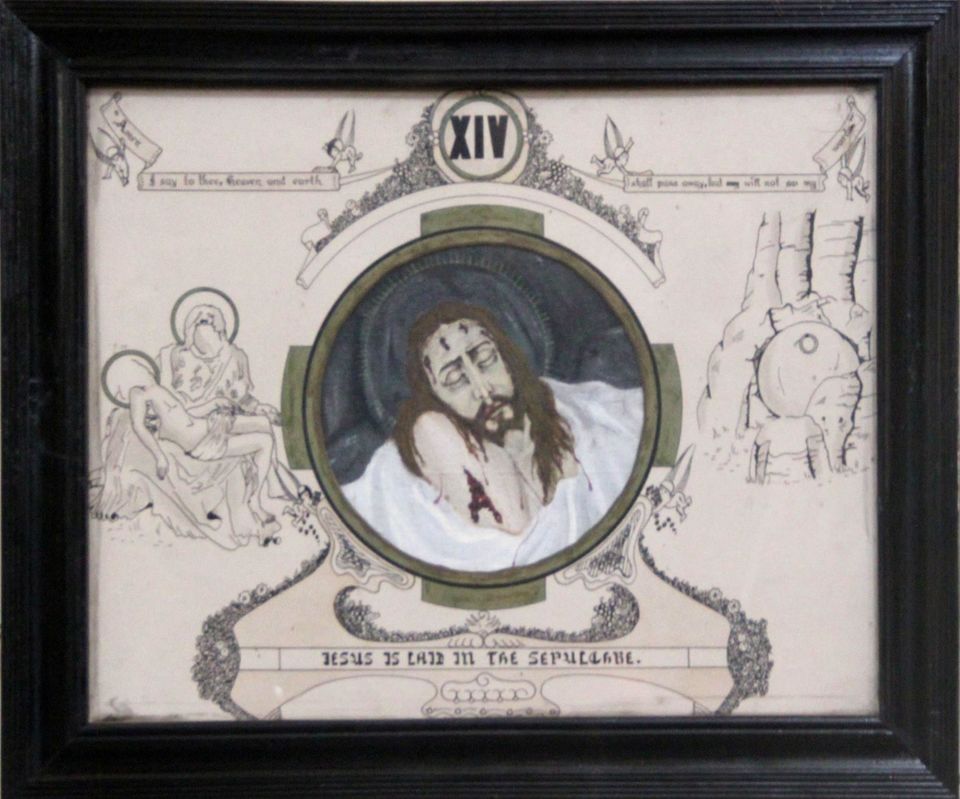 The basilica holds the mortal remains of St. Francis Xavier.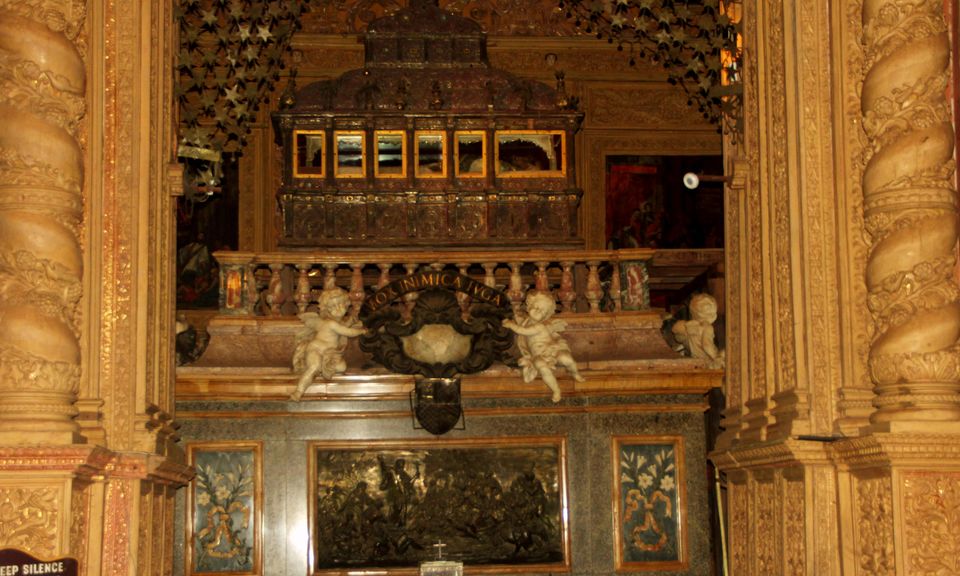 The Basilica of Bom Jesus is over 408 years of age and is open to the public every day. The body of St. Francis Xavier is in a well-decorated casket.
***
Archaeological Museum and Portrait Gallery: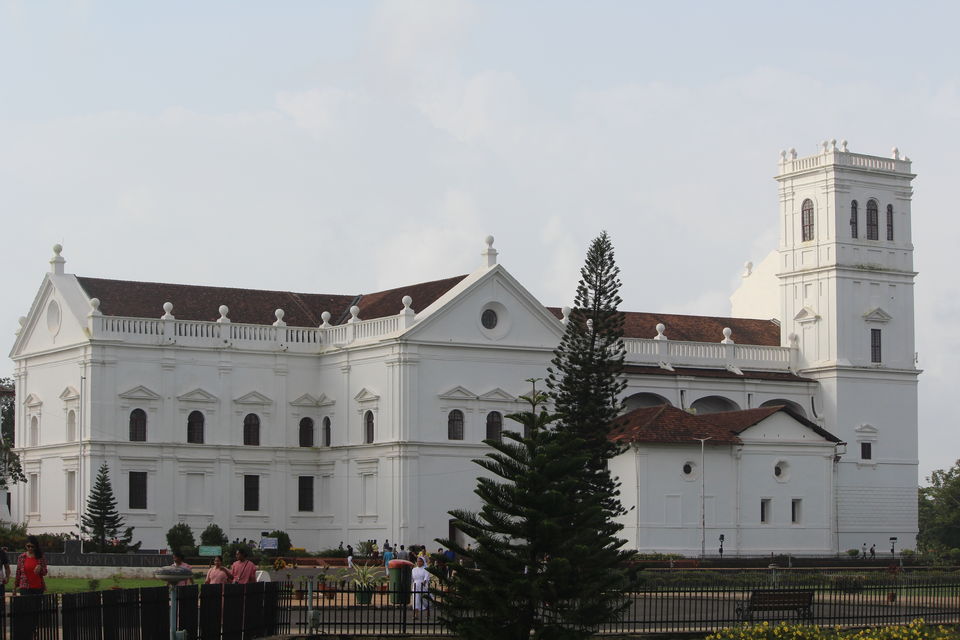 We had no luck visiting the museum from the inside since we were quite late and had to make the long ride back. So why not click a few pics before leaving :D
I found some interesting stone art kept along the way to the museum.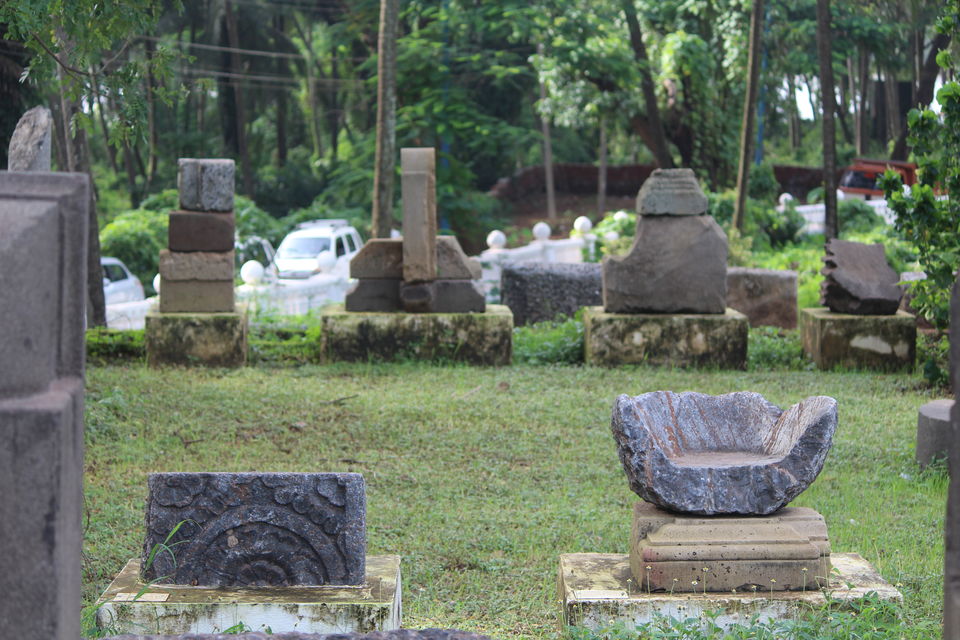 And this below picture seemed pretty scary! "Is this to drive the devil away or Call one?" o_O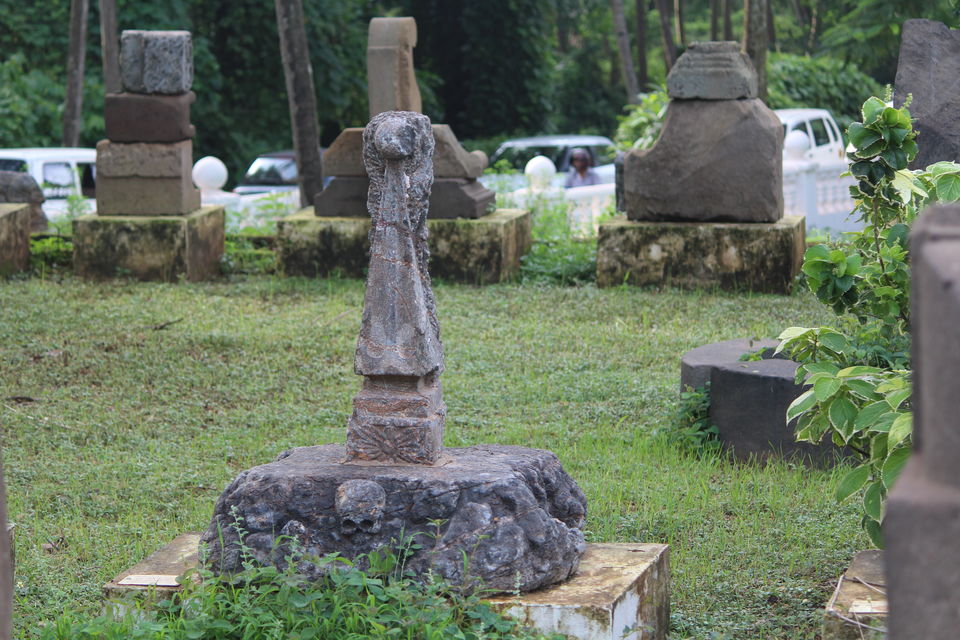 This Chapel is so pretty I might cry. I don't know what is so exceptionally great about it. If we add a bit of snow around and light some LEDs, then this might seem right out of my dreamland :)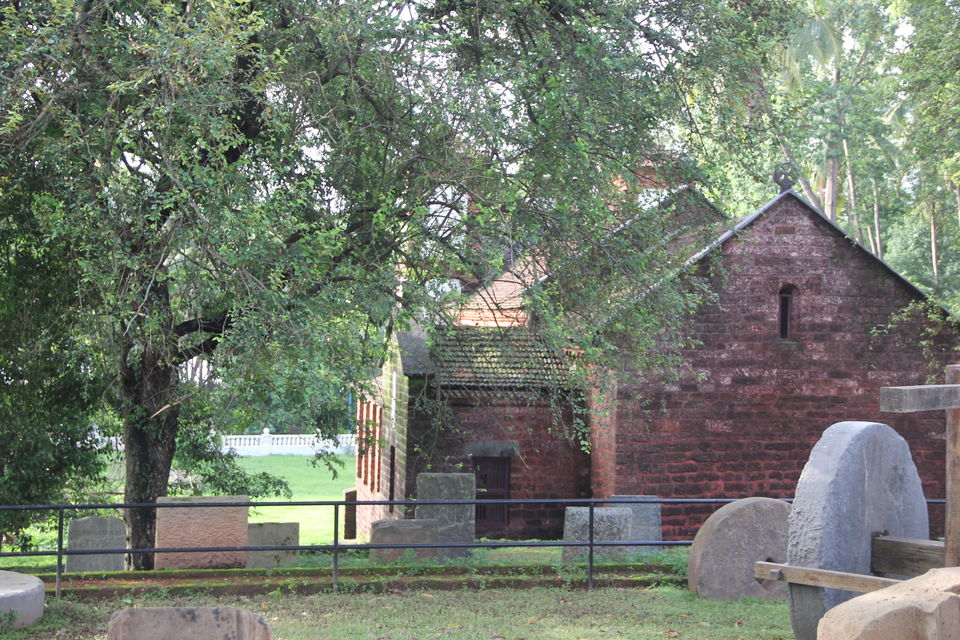 Exhausted and starving, we made our way back to our place at Calangute and I stumbled upon something very interesting! And that is this, an SBI ATM.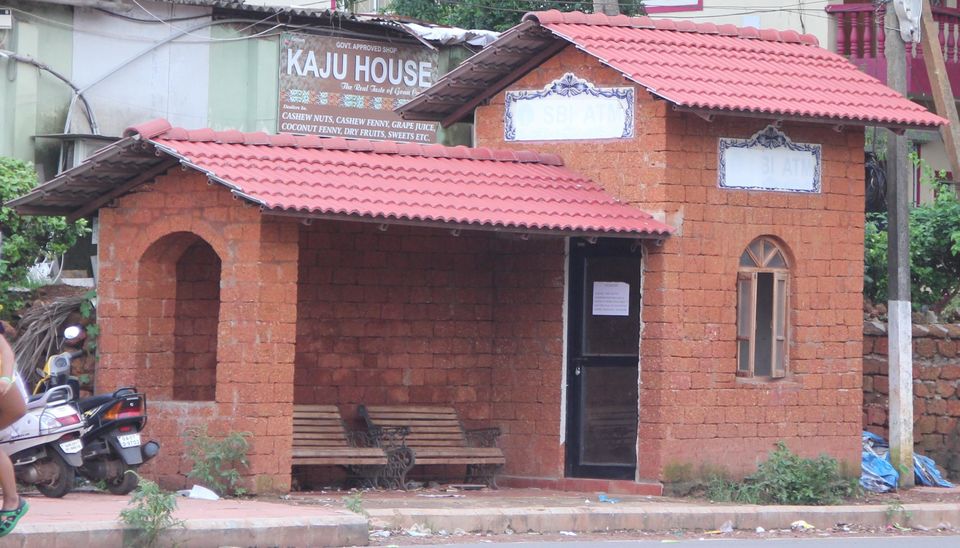 Last Day!!!
Then comes the last day at Goa. The closure to the pact made years ago. We were to board our bus by 4. So, we decided to explore the nearest beach lying right in front of our Guest House. It was around 10 in the morning and the rain had just stopped. The weather was amazing and the waves pretty high. Actually way too high. One of my friends being the over-protective-lovable-freak that she is, insist I stay far away from the shore and me being living-life-at-the-edge-crazy-nomad decided to do the exact opposite :D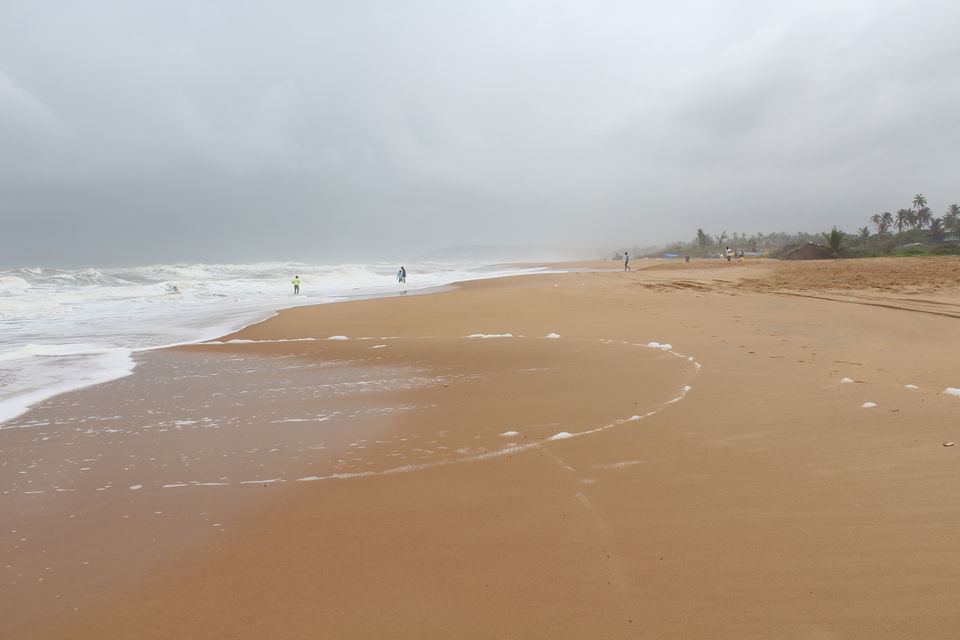 It didn't take a while to guess that it might rain again. Although we were badly hoping for some sprinkles :)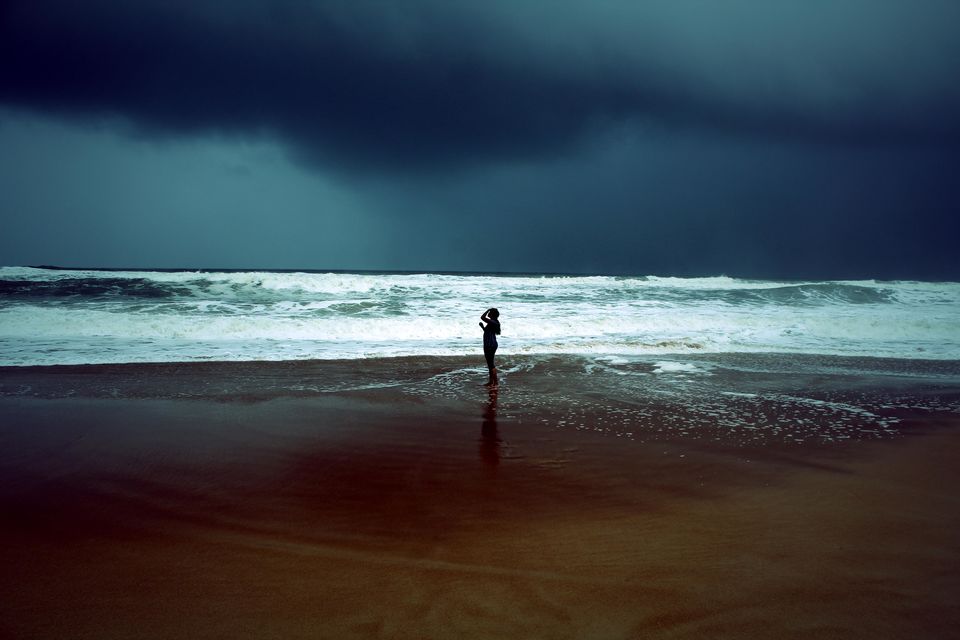 Missed gym??? No problem!!! Get those legs to some use.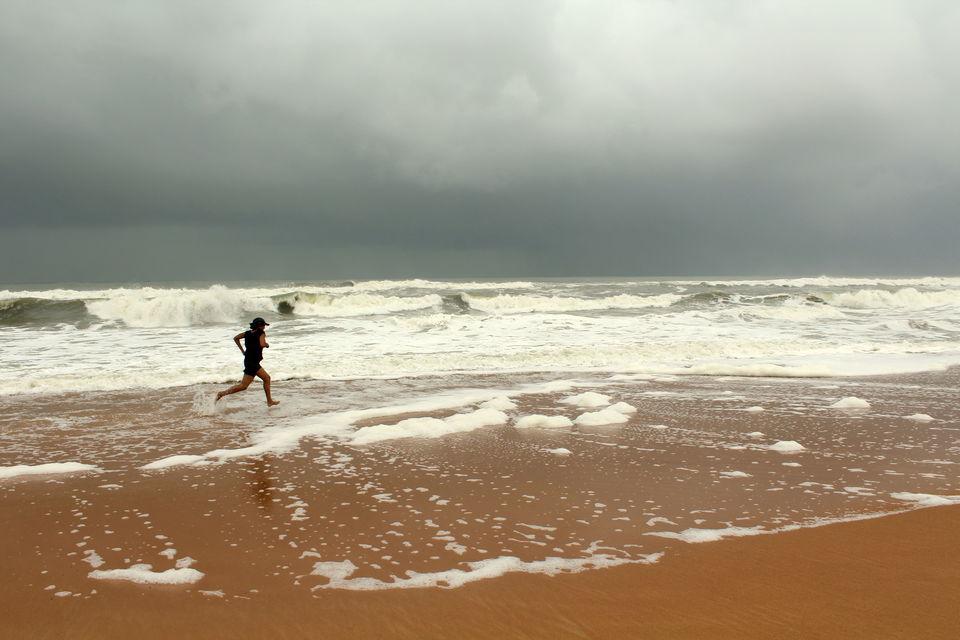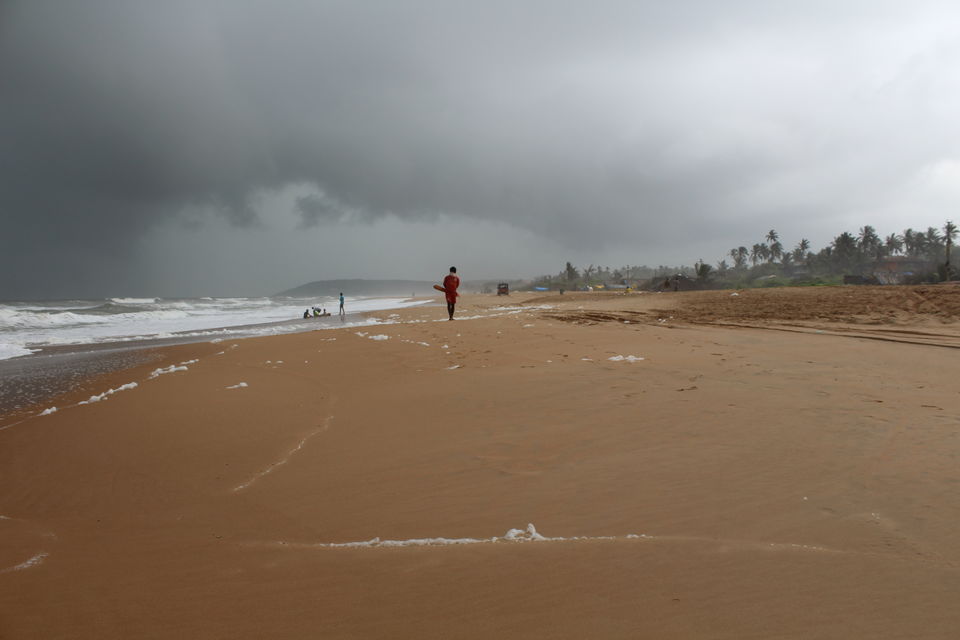 We walked as the rain poured and laughed our heart out. Made tiny castles and screamed when the waves broke them. We were 5-year-old stuck in a 20 something body.
"It is one of the blessings of old friends that you can afford to be stupid with them."- Ralph Waldo Emerson
As I walked along the shore, I found a cute little stray, sitting, enjoying the scenic view and barking at other entering his territory, you know, daily stuff. He came wagging its tail as I called. A few brushing on his head was enough to win the little survivor's heart. As I sat down, he sat next to me and demanded, yes! DEMANDED patting. When I take off my hands, he would keep his paws on me as a gesture for more. We sat together for quite a while until it was time for me to head back. Being an ambivert, I sometimes find it too difficult to handle situations, as the switch from being introvert to extrovert and vice versa is so quick that it becomes too obvious and people tend to think I am weird. So, I love animals, 'cause sometimes all you need is a company and a non-judgmental look :)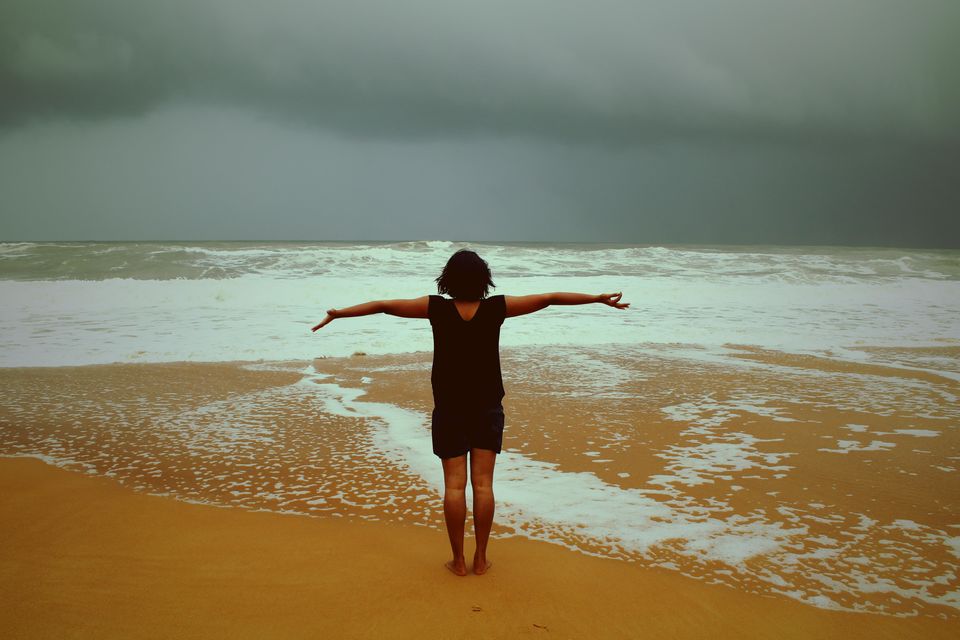 "There is freedom waiting for you,
On the breezes of the sky,
And you ask, "What if I fall?"
Oh My Darling,
What if you fly?"
― Erin Hanson