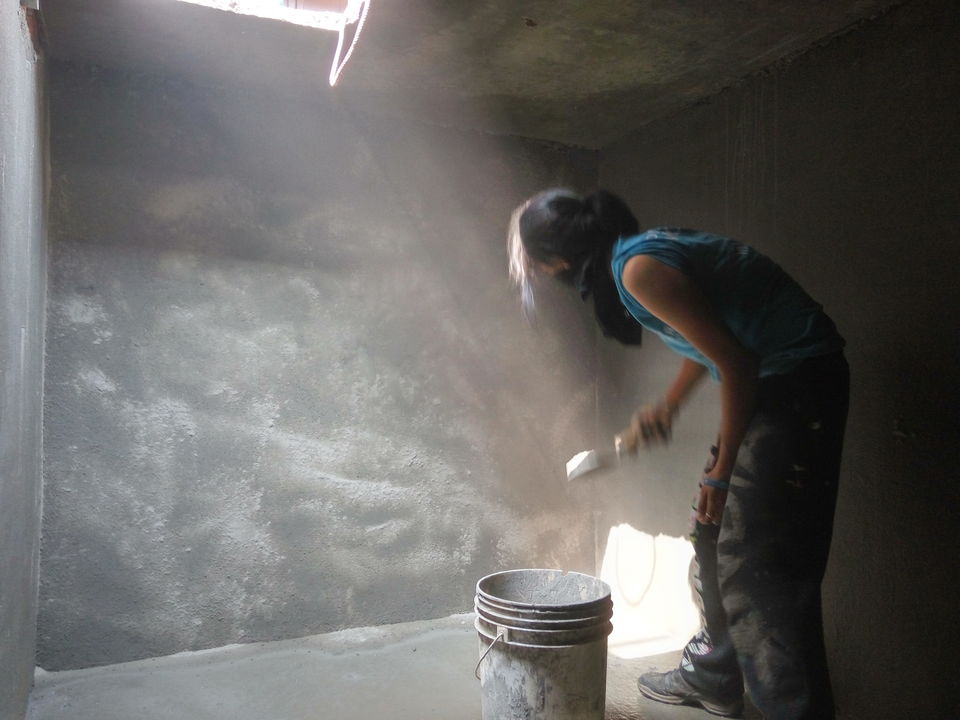 2 years ago I quit my job in Goa and went on a bike trip to Leh. I fell in love with the mountains there and wanted to spend more time in the Himalayas. While looking for job opportunities there I came across this organisation called All hands Volunteers. They were building schools in Nepal for the earthquake victims and the best part was they did not charge for you to volunteer but gave you free food and stay.
So off I went with a one way ticket, to Kathmandu telling mom that I would be back in a month.
That never happened.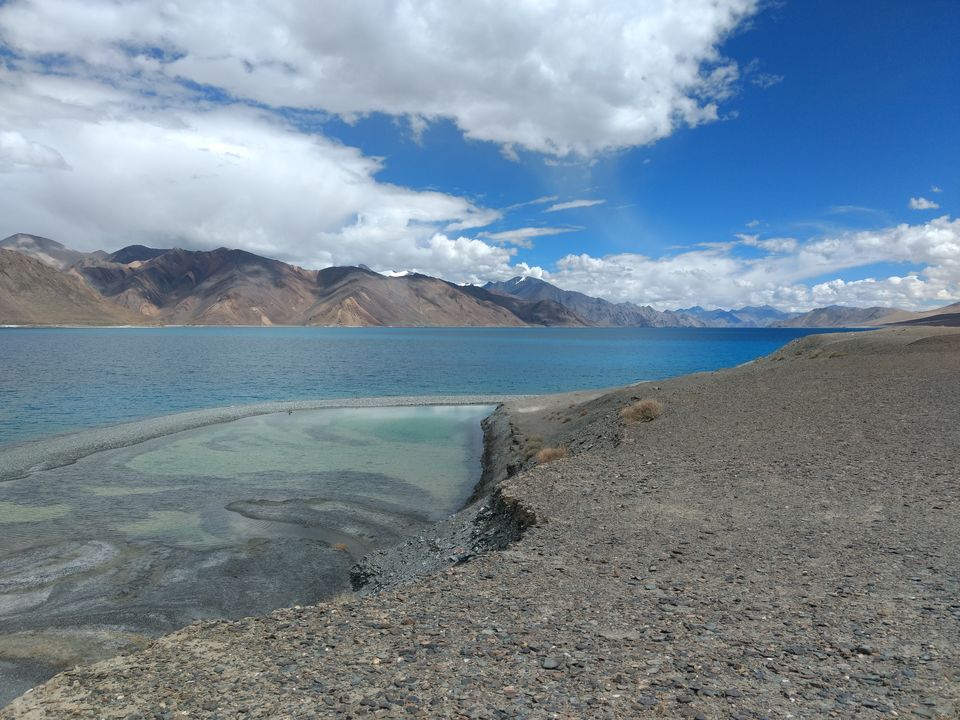 LOCATION:
You get to chose where you want to volunteer. I chose Nepal. You have got to admit, getting a chance to live in the Himalayas and that too for a minimal cost is a big perk itself. They would give me three meals a day and a roof over my head while I worked on site 6 days a week.
They even make you take 3 days off compulsory every month so you can go explore the country.
I would wake up above the clouds every day and brush my teeth looking at the snow cap instead of a mirror. It couldn't get better.
LIKE MINDED PEOPLE:
When you chose to give up your work/ money paying job to go live in the mountains you know the people you meet there will most likely be 'quitters' like you.
I met so many like minded people, heard so many amazing stories, got inspired to travel more like them and of course fell in love with some beautiful love stories I saw there.
I have made some friends for life. They become your family there during times when you feel low, you know they will make sure you are okay and not give up. You make yourself a small little family if you are lucky.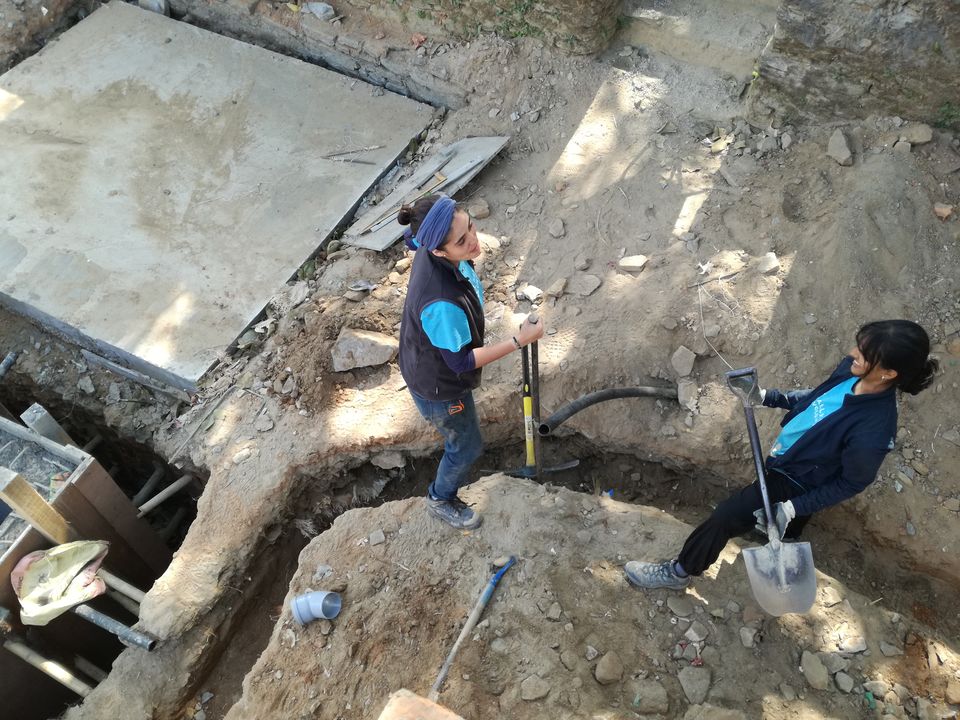 WORK SATISFACTION:
How many ever projects I do for clients/ money I would never get the happiness I got when I saw those kids use the schools and toilets we built. The simple thank you cards they made was heart touching.
Even today I proudly tell that there are kids in Nepal who now have a toilet to use because of what we did.
That is my achievement as a 24 year old with no bank balance.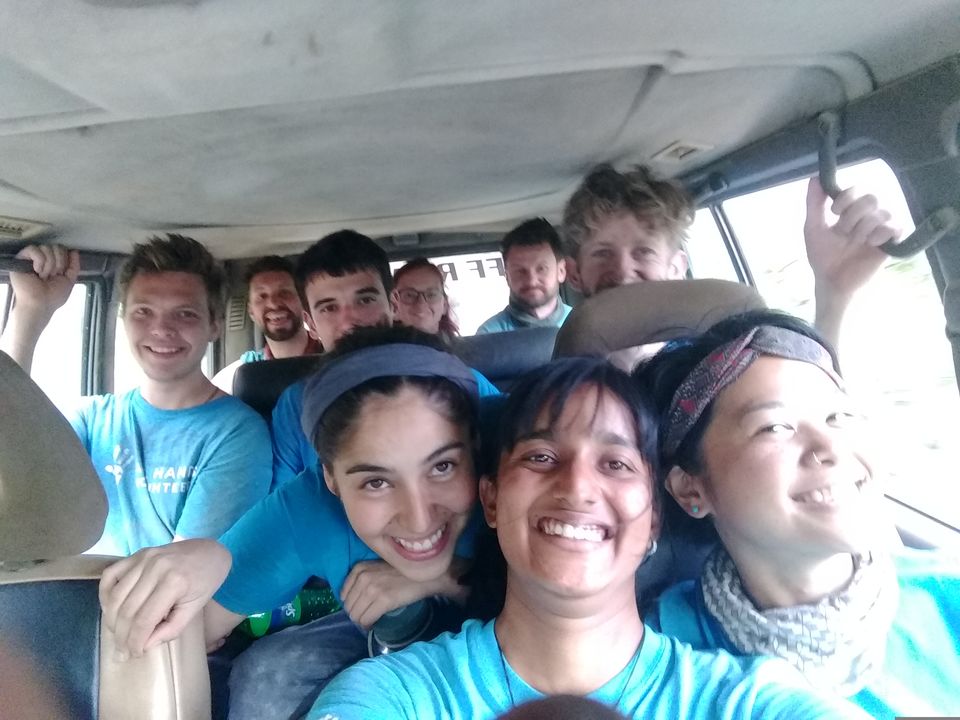 NO ONE JUDGES YOU:
We were all equals. No one ever judges how you look, what you wear, how you eat. I lived for 2 months without a mirror in site and believe me it was the best 2 months. When you don't have to care about how you look, you become a new person. A person who spends time on others, not yourself.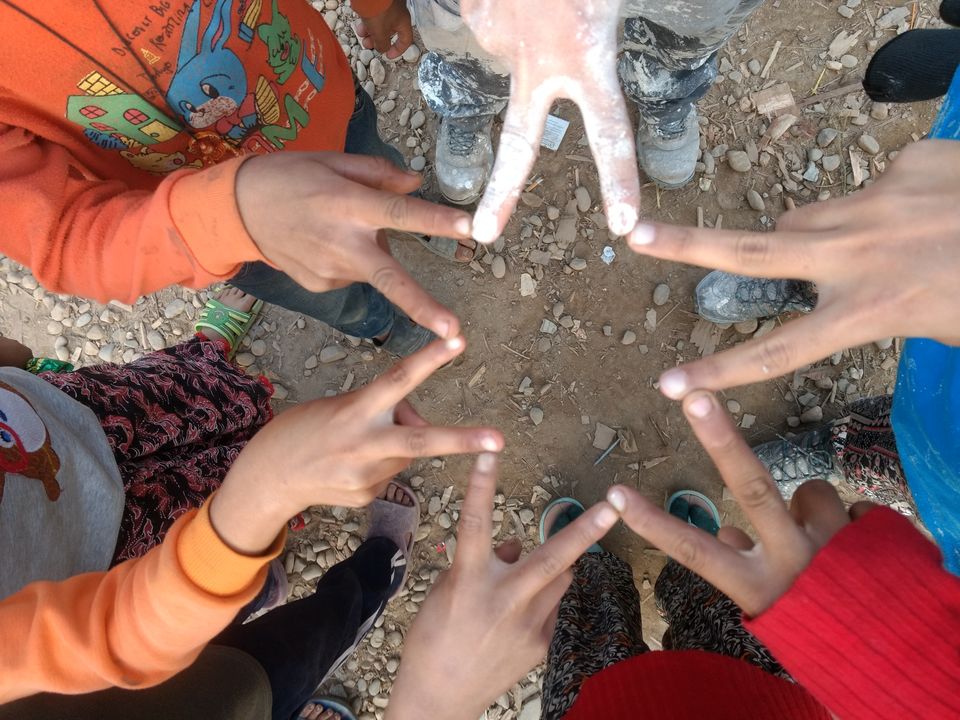 GENERAL KNOWLEDGE of THE WORLD:
Your knowledge about the world triples as there are always volunteers from all across the globe. You get to know their food, their culture,their traditions and their stories.
As many such organisations do not provide meals on the day off, volunteers gather and cook their local food and have a feast. I had a blast trying to roll 50 rotis to make quesadilla with my Mexican friend.
Or when me and another Singaporean Indian took the initiative, borrowed butter, spices and other herbs from other volunteers and made Aloo Paratha. I had never cooked before that, but there I was cooking my Indian food for a bunch of foreigners. It was wonderful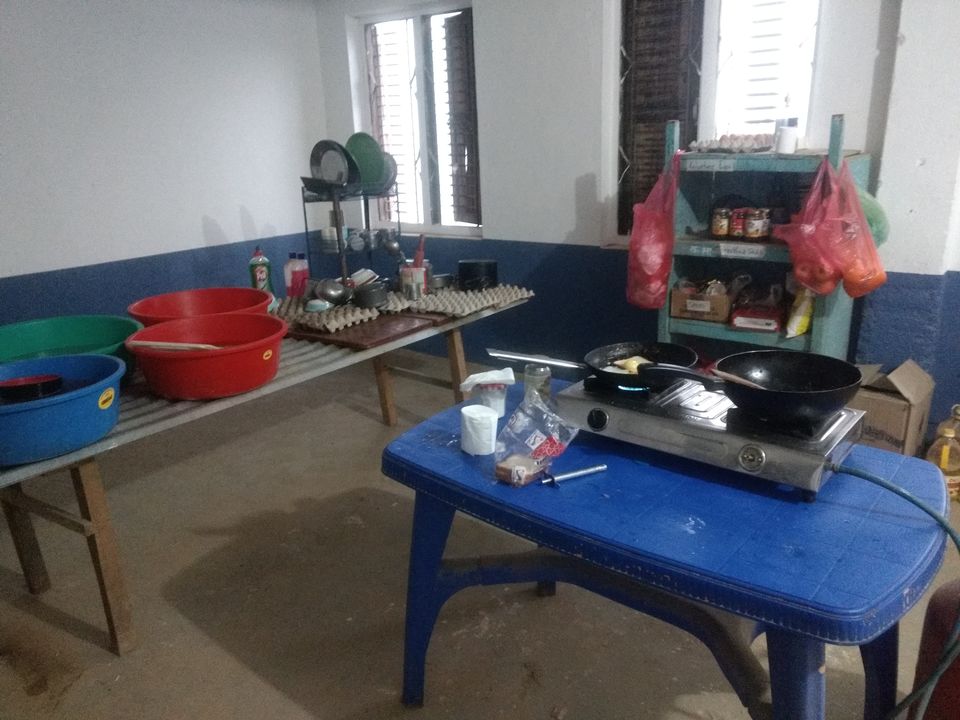 SIMPLICITY:
The main thing is we learn to live without all the comforts of home. There are usually just minimal facilities and it teaches you to value things we never did. Like water in our wash basin, hot water shower, attached toilets. Everything we take for granted can be questioned here.
And you feel like a better person automatically when you stop giving importance to these trivial matters which seemed to important back home like what to wear tomorrow to work or how to present yourself to others.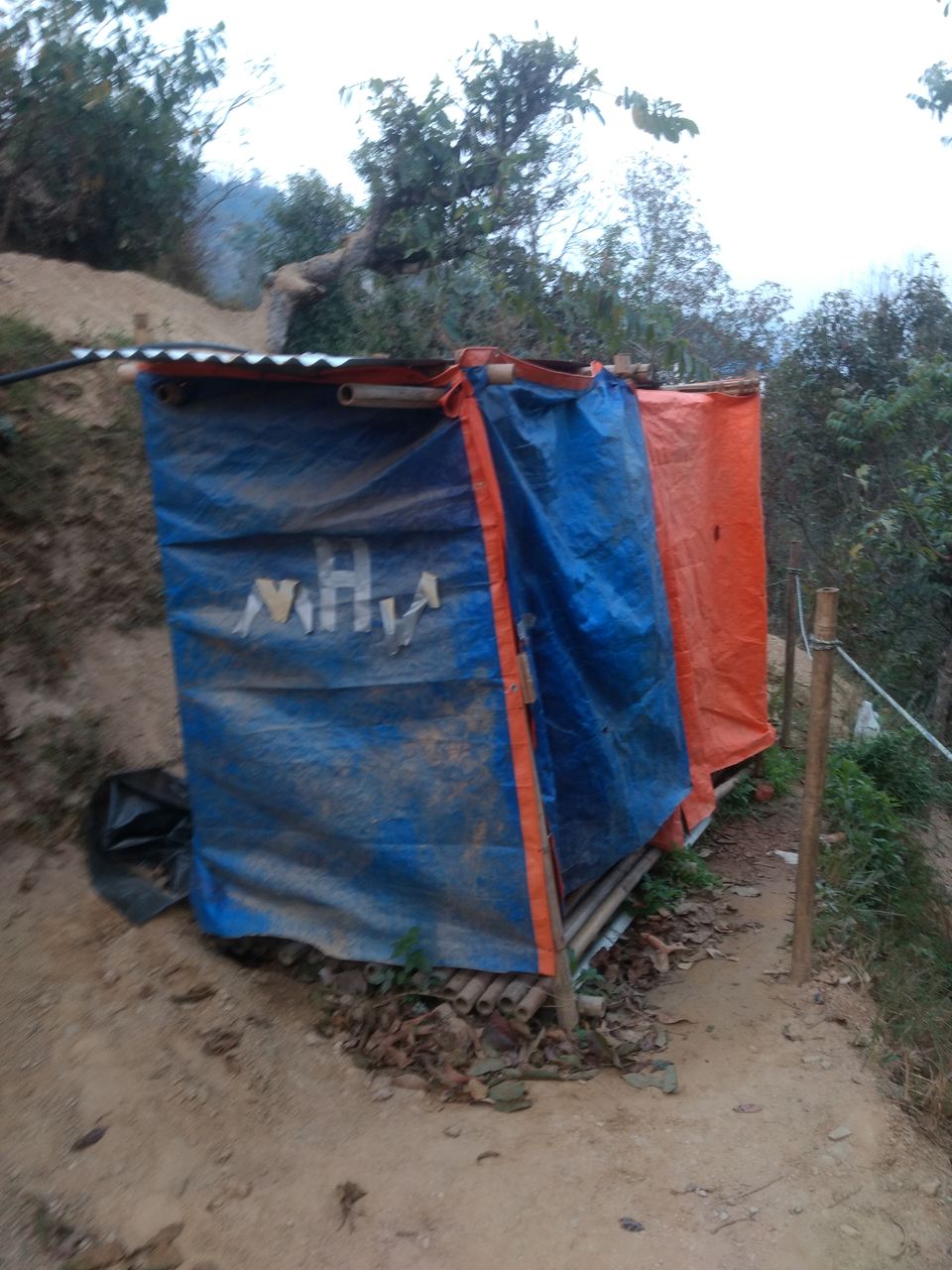 FREE GOODIES:
At the end of the period they give you a Tshirt for the time you spent with them which reads 'volunteer' at the back. Of course, I wear it with pride and treasure it.
If you fund raise through a web page you create and meet a monthly target you get more stuff like hoodies, wrist bands, stickers. For me this wrist band holds more value than any Adidas or Nike wrist band money can buy.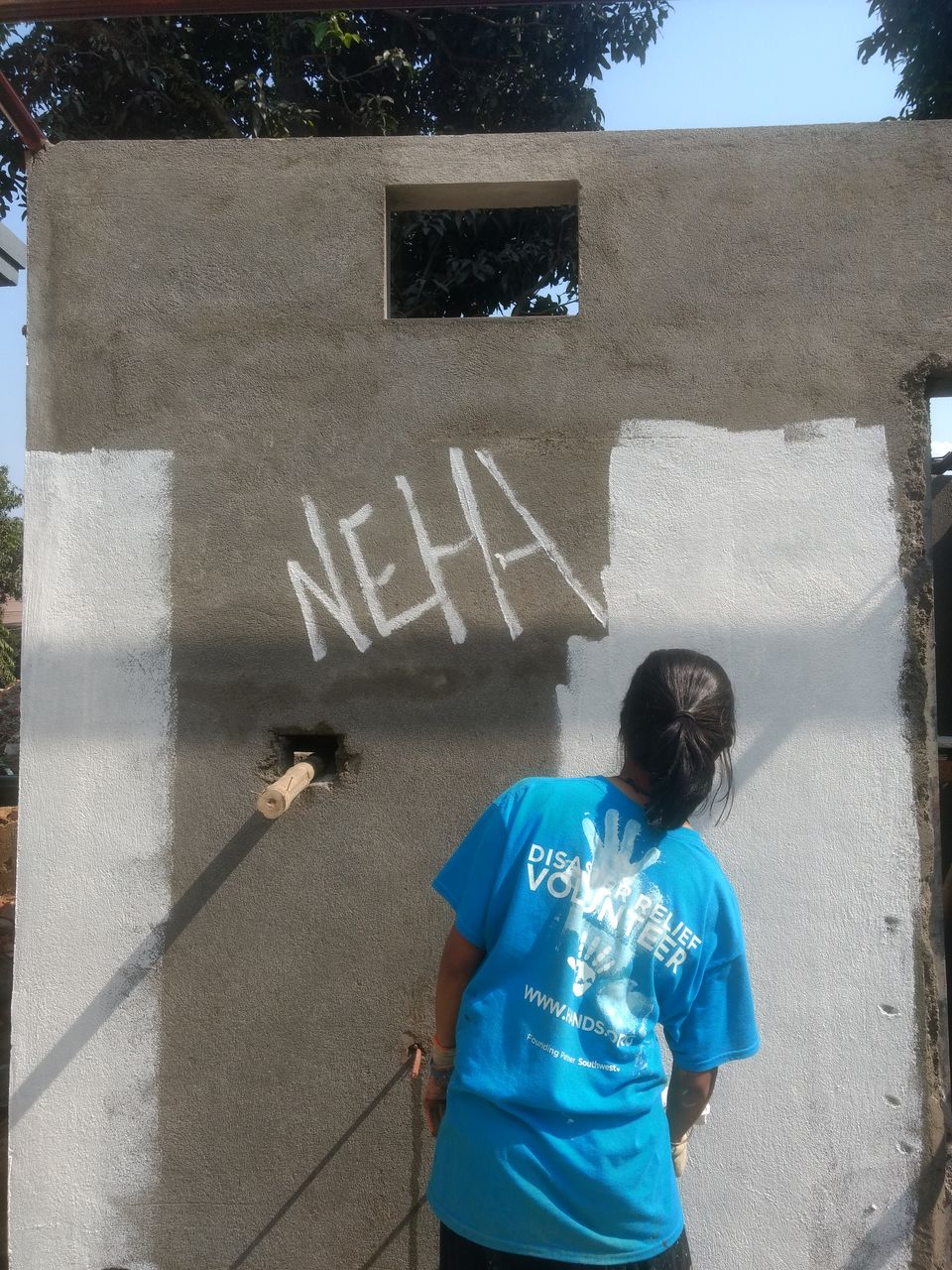 So next time you want a break from your routine, try volunteering. It will give you and the people benefiting from your service joy.
For all you know it might change your whole perspective on life, I know it changed mine

Frequent Searches Leading To This Page:-
Friendly trip to Kathmandu, kathmandu tour package from Gorakhpur, kathmandu pokhara tour package from delhi, places to visit in kathmandu for couples