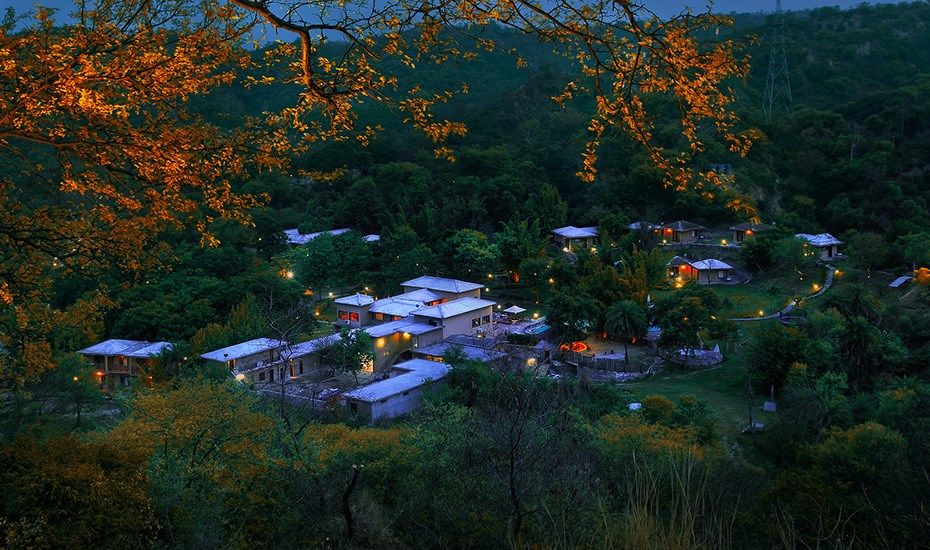 Living in the heart of a city, exhausted by the everyday hustle, we tend to seek refuge in Mother Nature's lap, for it has a magical way of healing and comforting us when no other invention of ours seems to help. And if you want some time out for mental wellness, adventure activities and soulful music, you just have to be a part of India's first outdoor adventure forest festival, The Forest Escape Festival 2018!

So, let's quickly get into the details that matter most.
This adventure, music and wellness festival at The Kikar Lodge will start on 22nd November and end on 25th November, 2018. And just for the record, 23rd November is a holiday, followed by the weekend. So, that would make for a good long weekend trip.
Located close to Kangar village in Ropar district of Punjab, Anantpur Sahib railway station at 14km is the nearest railway station. The nearest airport is in Chandigarh, at a distance of about 70km. For more detailed information on best ways to reach The Kikar Lodge in Ropar, click on this link.
What's on offer?
There will be live music performances of different genres by various renowned artists, as well as some great wellness activities. Adventure sports like quad biking, zip-lining, mountain biking, horse riding and many more will be on offer for those who love to be in the middle of action.
The Organic Flea Market will serve as a perfect opportunity for creative minds to showcase their talent, and a photography competition will be a test of skills for bird photography enthusiasts. Last but not the least, you will get a lot of time to enjoy 'forest bathing' during the festival.
The Kikar Lodge, a name well known in the hospitality industry for the past 14 years, is all set to organise this festival in collaboration with Eventwala Pvt. Ltd. One of the most popular names when it comes to event management, the 15-year-old Eventwala also conceptualised the famous RANG Festival, which successfully completed its 10 years of Holi celebrations.
The organisers are expecting a maximum of 600-800 participants.
It's an extended weekend and many would want to escape. What about you? Check out this link to book your escape now! Let us know what you think about this idea in the comments below. Share your own experience of The Forest Escape festival here.
In association with Eventwala Pvt Ltd.