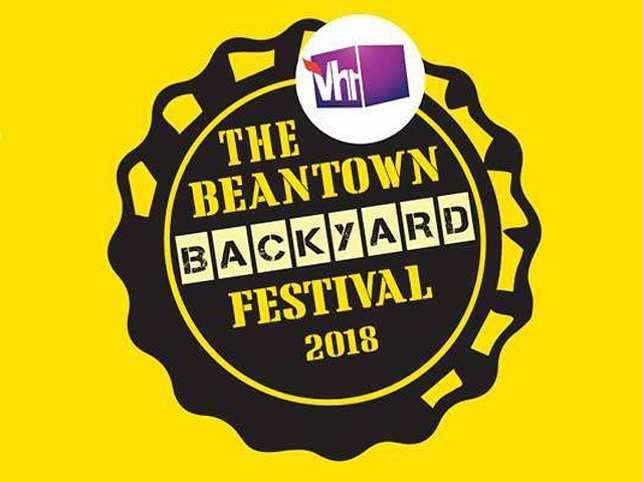 Mark an end to the month of October by attending this insane music, food and entertainment festival in Bengaluru. The Beantown Backyard Festival is just three days away and Bangaloreans can't keep calm. With arrangements like hot air ballooning, camping and live music, the first edition of Beantown Backyard Festival has set the standards high and demands you to expect no less. Organised by Eblitz Inc, The Beantown Backyard Festival is one of the first outdoor music and entertainment festival in Bengaluru.
What is Beantown Backyard Festival?
A two-day festival with brilliant music, unlimited food, and eccentric experiences, is all set to be held this October in Bengaluru.
As explained by the director of Beantown Backyard Festival, Kabir Ahmed, to Economic Times, the sheer idea behind this festival is the nostalgia of old Bengaluru (Bangalore), a time when things were much simpler and the city was not an IT (information technology) hub.
The festival also got its name from this idea . Bangalore, when translated in Kannada, means the town of boiled beans. In addition to this, the term Backyard is a metaphorical term for Nandi Hills, as the backyard of Bengaluru.
When is Beantown Backyard Festival?
The two-day festival will be held on 27 October 2018 and 28 October 2018.
Where is Beantown Backyard Festival?
The festival has been organised in the Canterbury Castles on the foothills of Nandi Hills. The destination is about 60km from the city and 15km from the Kempegowda International Airport.
The organisers have also arranged for shuttle bus services from and to the venue, tickets for which can be purchased from the website right now.
Why you should go?
For anyone who is looking for a weekend getaway from the urban city life, this is a perfect escape for you. There is-
Music:
Experience some of the best gigs by artists from India and international. The diverse line up has something in store for every music lover; from traditional folk to electronic, and everything in between. There are more than 30 performances planned to be held on the two stages of the venue. This year's line up includes British band Asian Dub Foundation, Kutle Khan Project, Thermal and many more.
Get more information here.
Food:
With over 20 food trucks and beer brands at your service, food will definitely taste better with music. No need to carry a snack bag to this festival, because in here, every time is food time.
Experiences:
Even if you are not much of a music or food fan (which is probably next to impossible), there are so many activities that you would want to try. Start your day with early morning yoga sessions with Buddhist monks. Head next for some short hike trips in the hills. Enjoy a beautiful sunset in the hot air balloons and then make a grand entry to the show on a zip line! Do not forget to sign up for camping to spend a night under the stars.
What about tickets?
The price range for tickets starts from ₹1,279 to ₹8,960. Get your tickets from here.
Check out more details here or head to their official Facebook page for all the latest updates.

Want to make it a week-long holiday in Karnataka? Then definitely check out Karnataka in 7 days (7D/6N) for a complete guide to exploring the state.