day 6 today we visit ptso lake, bumla(Indo china border), sangetsar lake. we had to hire a local vehicle to go to the above places. the rent was rs. 5000 for a day hire about 6 hours. four check points with army in between. need to get your bumla pass done the previous day itself. the driver of the vehicle you hire will get it done.
views on the way to bumla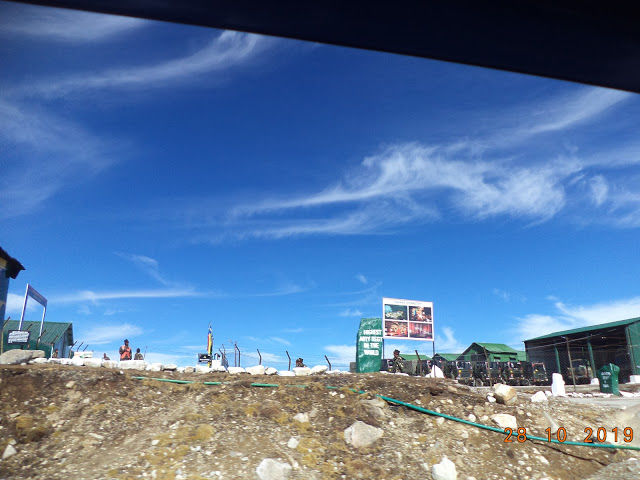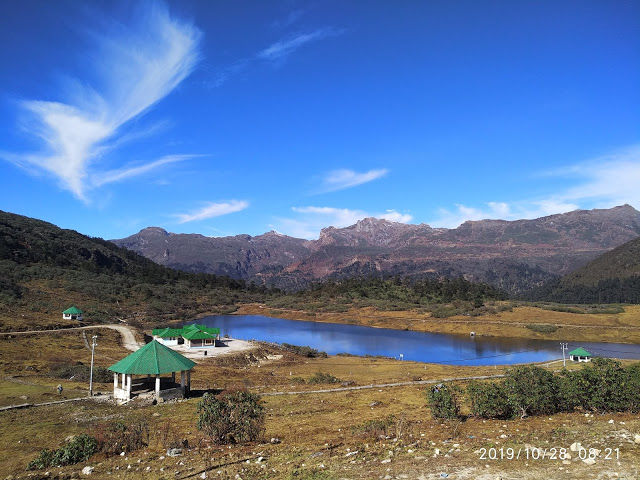 Pankang Teng Tso lake also called as ptso lake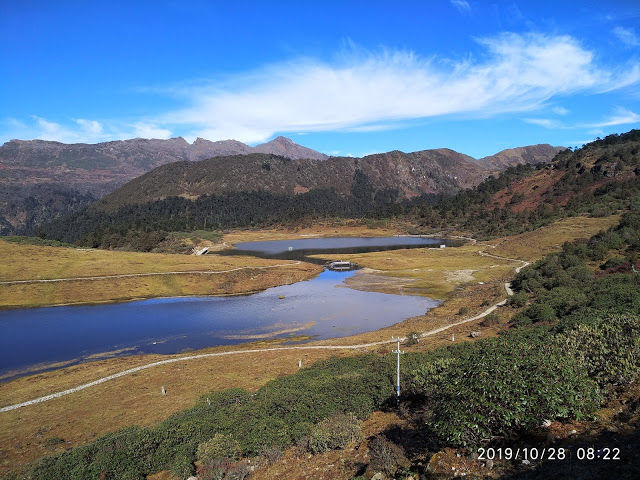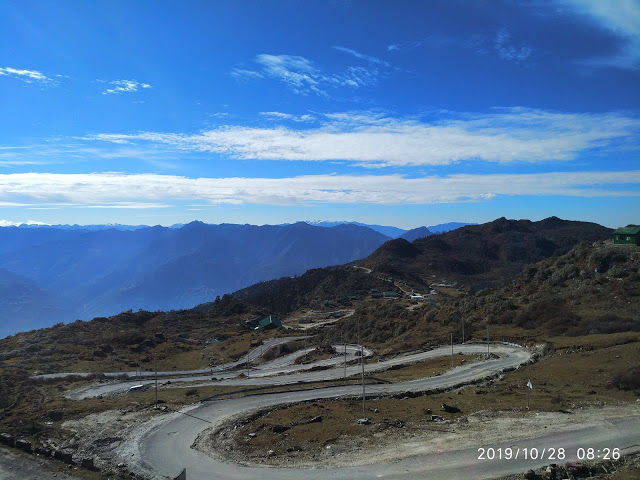 winding roads climbing up to 15200 feet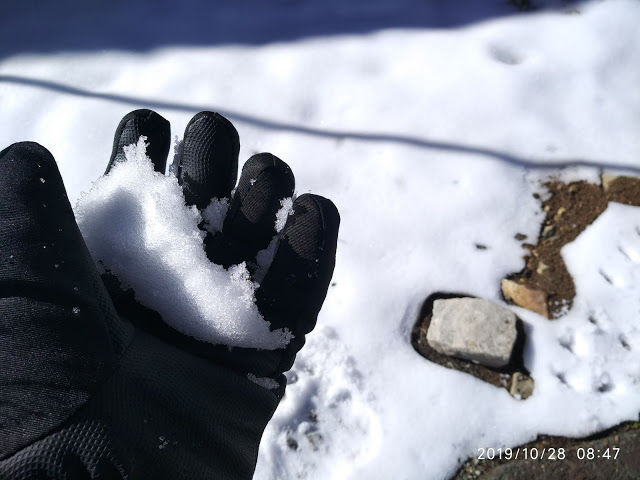 first touch of snow on the way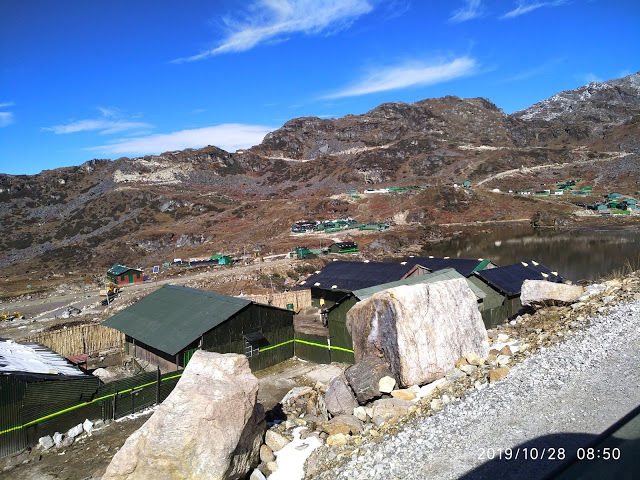 army camps on the way. no civilians stay here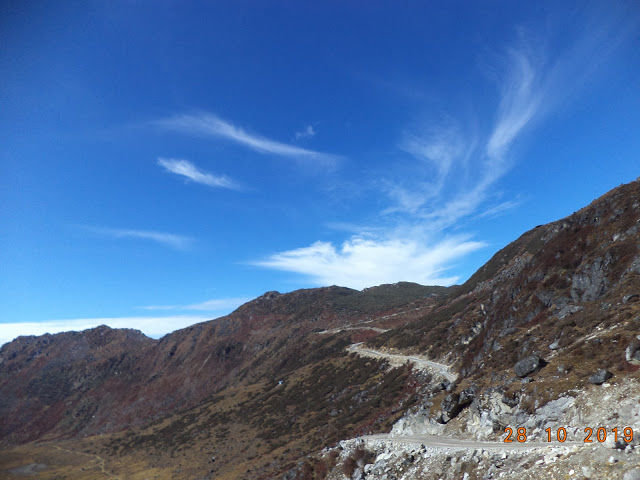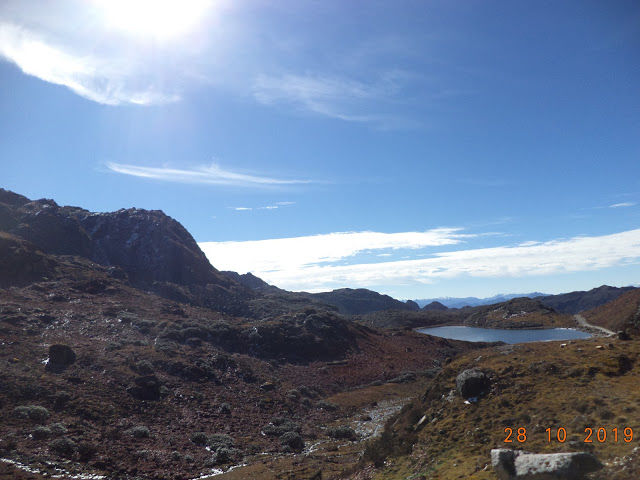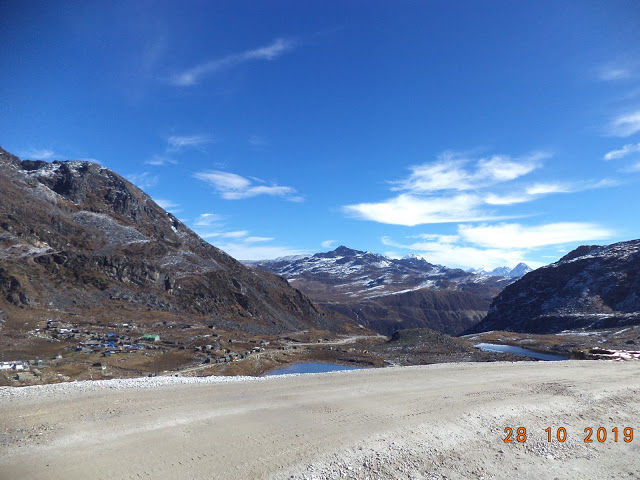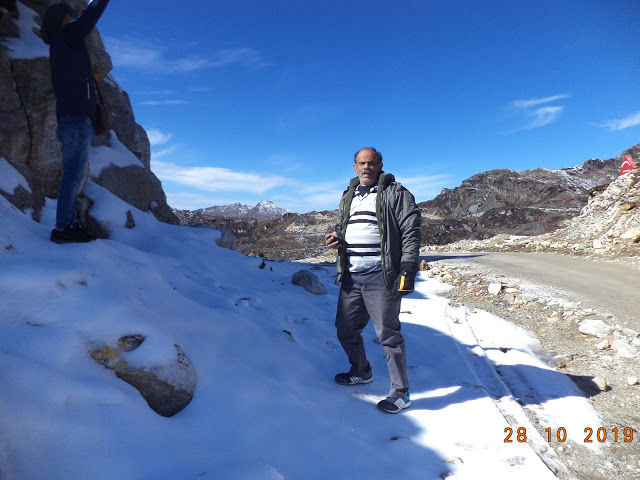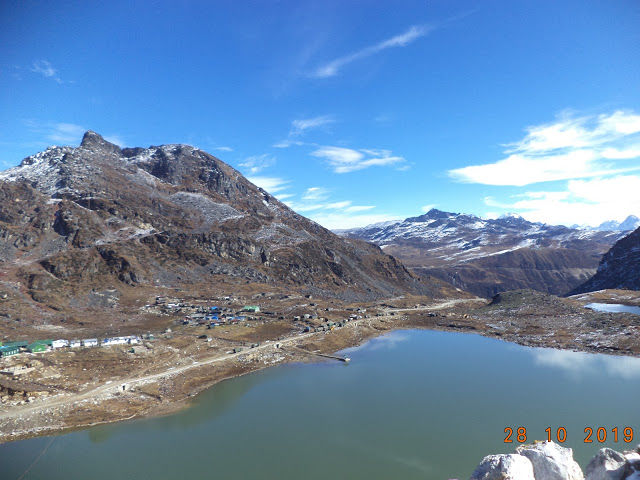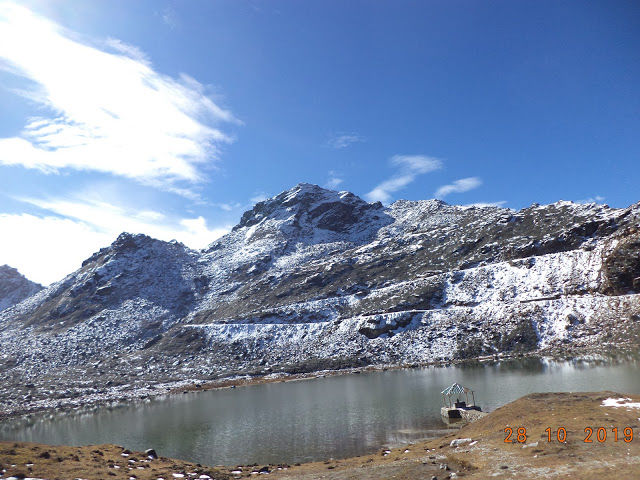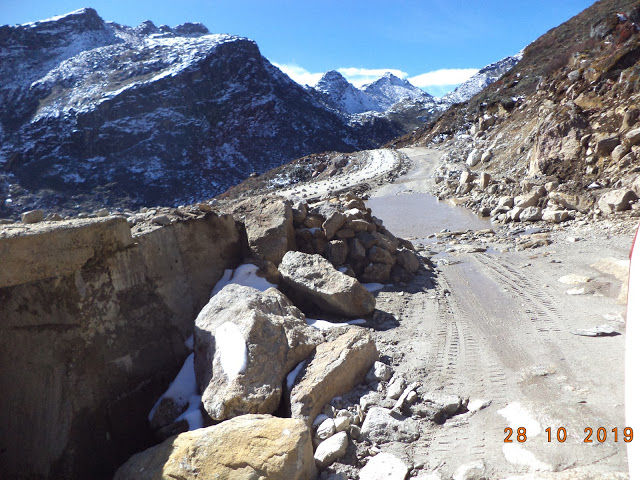 state of roads on the way. they get destroyed because of the rough weather.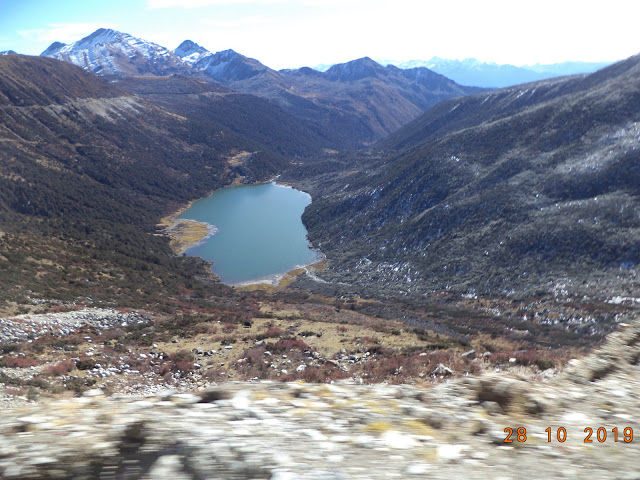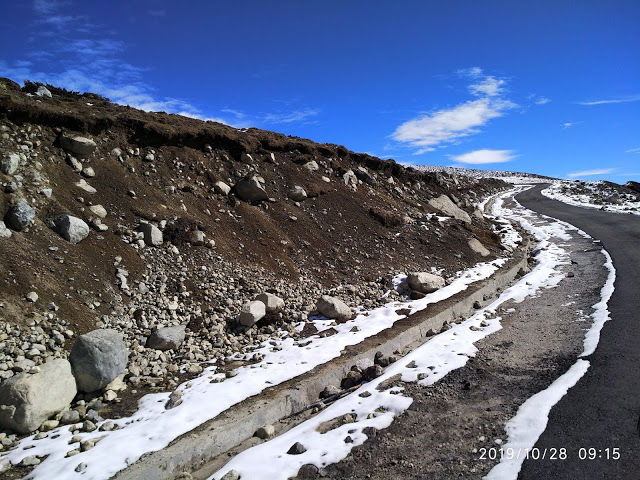 the last two kilometres to bumla is all nice and made up roads.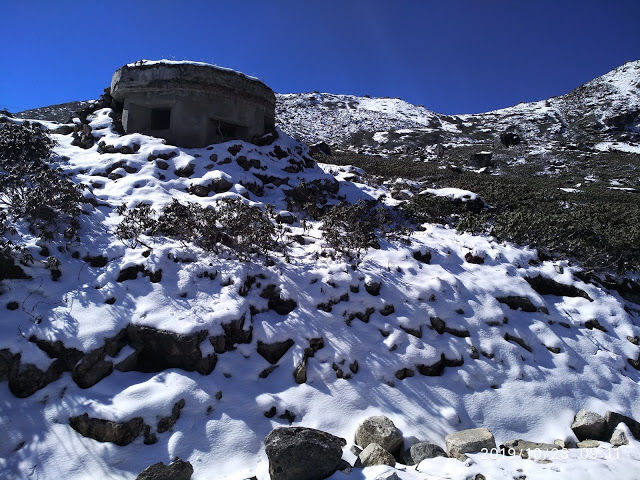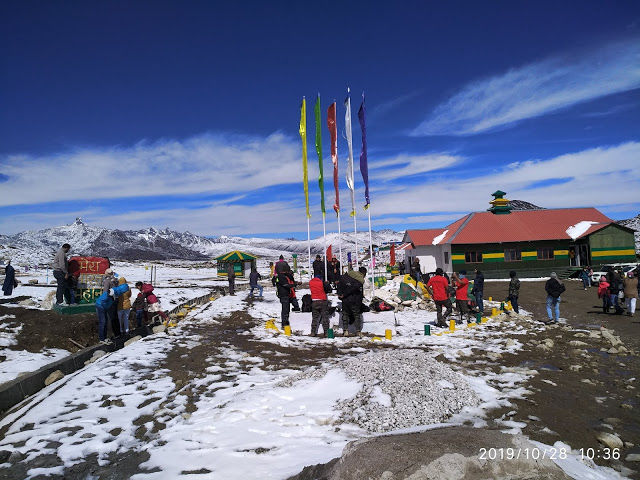 bum la pass - indo china border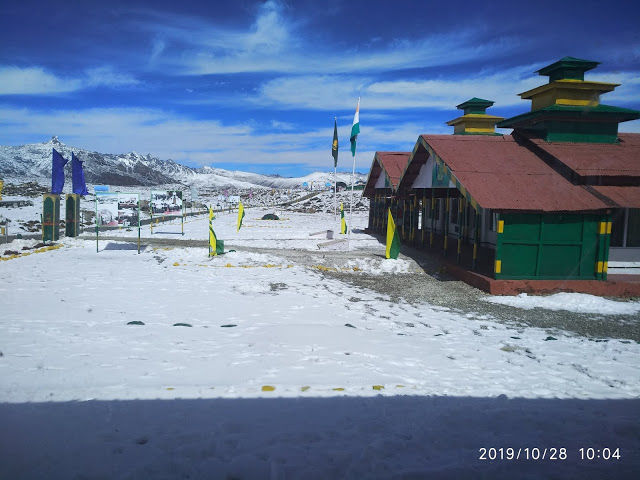 the blue flags at the background is the actual border between china and india. the building on the right is where people are made into groups and taken to the border. there the army guy explains about the bunkers present on the other side and how they are always watching us. the chinese dont understand why so many people come here. so they had objected to the large number of tourists coming to this place. so now they take us close to the border and show us around. no photography allowed.