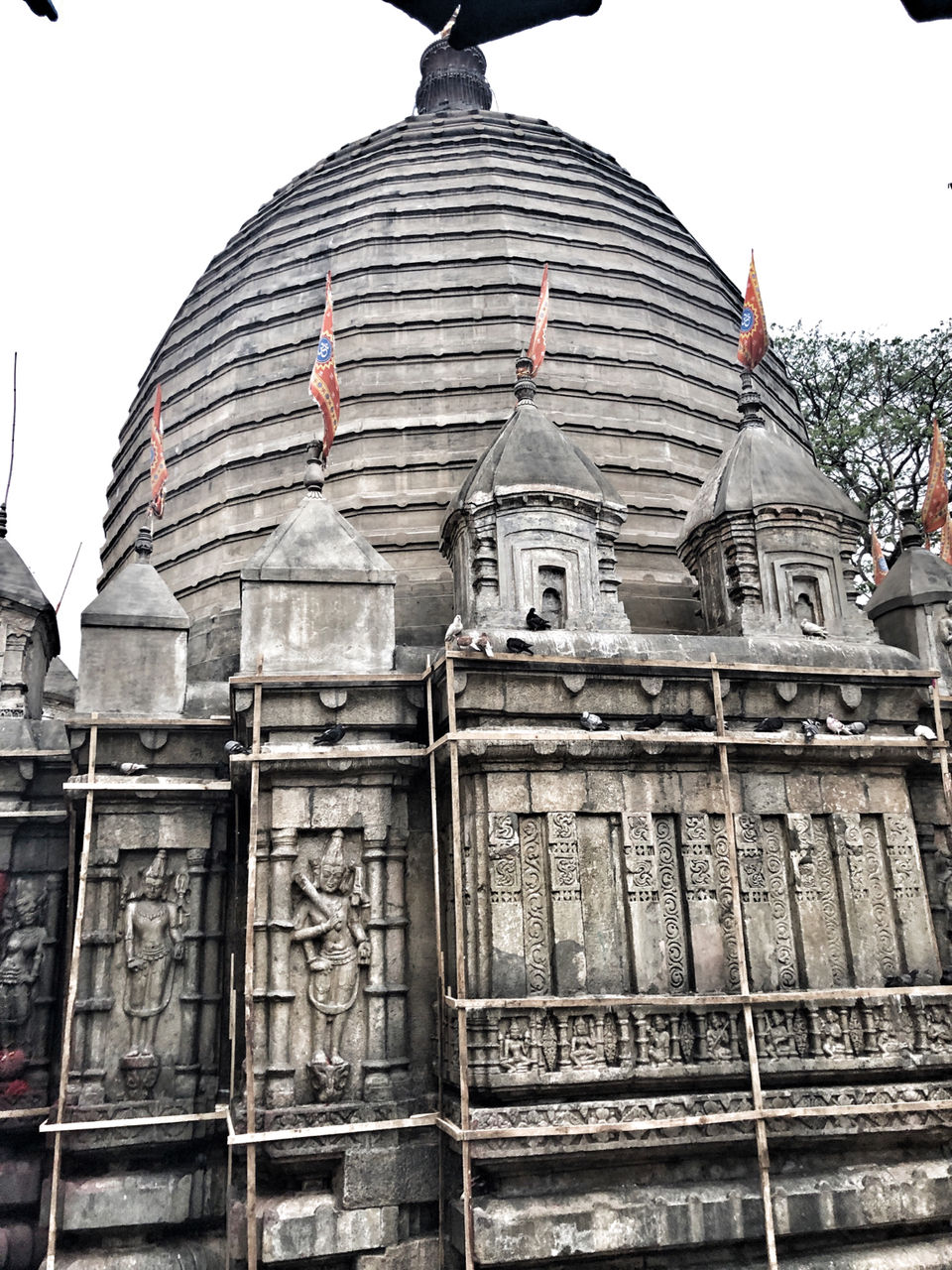 In the month of April this year, just before the beginning of holy Navratras, we were fortunate enough to reach the temple of Goddess Kamakhya in the beautiful city of Guwahati.
The sanctum sanctorum of the temple houses the pious womb and vagina of 'Shakti'.
Menstruation has not really been a favorite subject of discussion in our country until recently but the 'Bleeding Goddess' is symbol of women's fertility and essence of womanhood.
Strange as it may sound, in the month of June , the water in the temple around deity changes to red as the Goddess 'menstruates'. For three days as mentioned in the temple, doors are shut and when opened on the fourth day is a rush of followers waiting in queue for her blessings.
Mythology says Sati's body parts fell in 108 locations across the country, which are today known as Shakti peeths.
It is the 'Yoni' or the female genitalia of the goddess located in the corner of the cave in the temple that's worshipped and believed to be magically powerful.
The 'red' colour is quite dominant in the surroundings as you walk through the bylanes . Garlands made of red flowers. The walls painted bright red, sindoor, the 'pandas' (like priests) in red clothes walking around creates an air that's positive and very satisfying. The experience of this visit was unmatchable and for hours we both discussed how an invisible force gave us the energy to walk and wait for hours in the queue despite the long day and fatigue.
We wish the love and respect for Maa Kamakhya can also be shown to women at home when they go through their regular menstrual cycles.
https://www.instagram.com/sisterscorner.india/