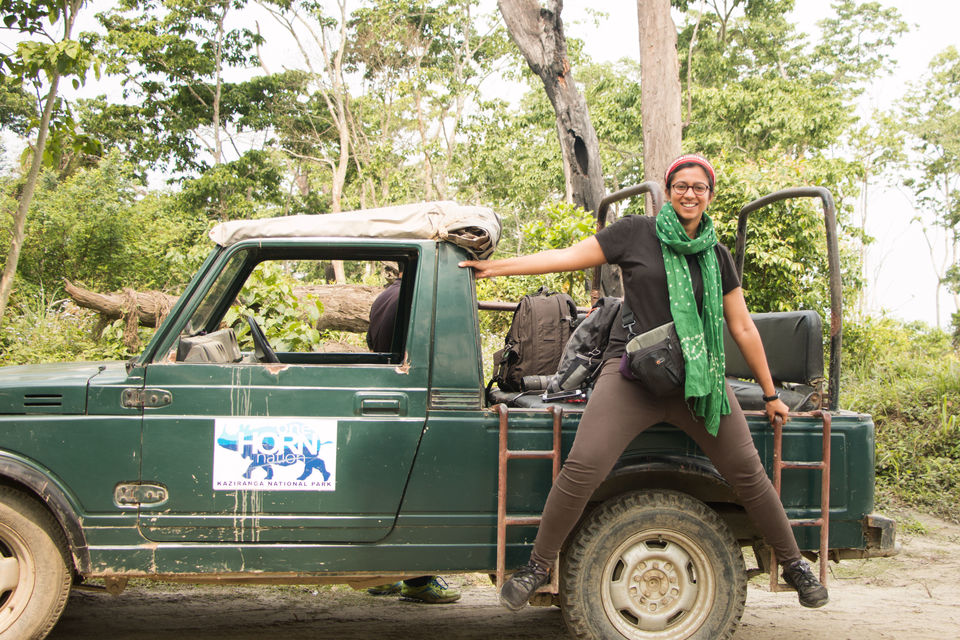 As I arrived in Guwahati on a Friday morning, I smiled at the thought of what the next ten days might hold. I was visiting Kaziranga and Majuli in Assam, followed by Mon in Nagaland to celebrate the Aoleang festival. The Northeast has been on my travel wish-list for years now, and apart from a 5-day trip to Meghalaya last year, the region remained largely unexplored.
What made me smile, though, wasn't just the adventure that lay ahead, but also that I was getting out of my comfort zone by traveling with 5 strangers. I was traveling with ChaloHoppo on one of their pre-fixed group trips, and 'the ChaloHoppo guy', Nishant, had set a rule that none of us would tell each other what the other person did for a living (until the end of the trip), so that we could get to know each other as people first (without any preconceived notions attached to professions). As an introvert on most days, I've always preferred traveling solo or in small groups with known people, so this was only the second time I was traveling with an unknown group (the first time was when I went to Spiti, a place I wouldn't dare venture on my own, and that time too I had a relative traveling with me).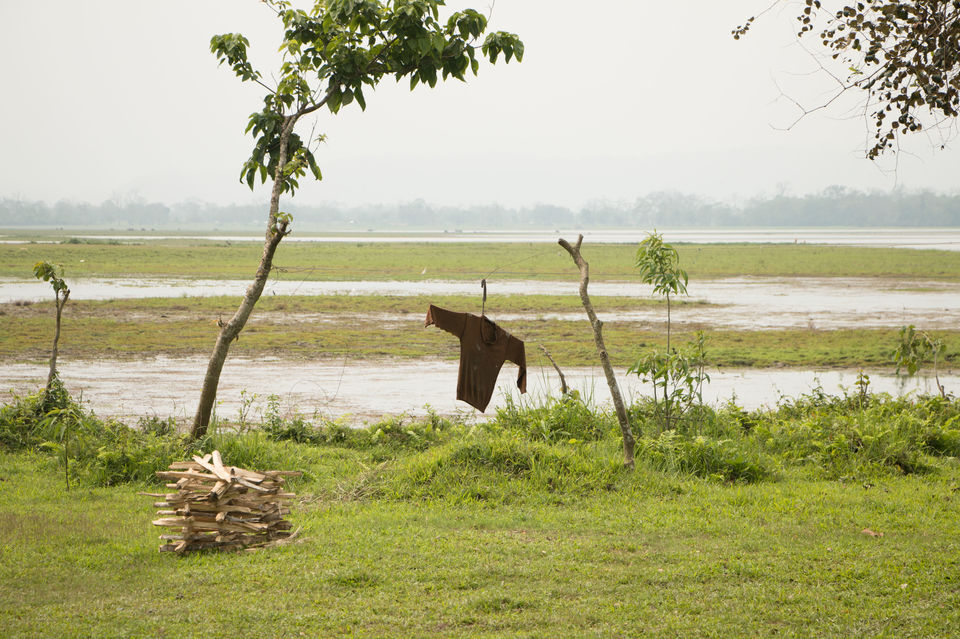 As I got out of the airport, I met Bhumika and Avishek, a couple traveling to the Northeast for the third time, and Ashish, who had just finished a week of solo travel through Arunachal Pradesh. We then set out to pick up Himani, another solo traveler from Delhi, and Nishant, the ChaloHoppo guy, from Decathlon, where they were stocking up on a few things we needed for the trip.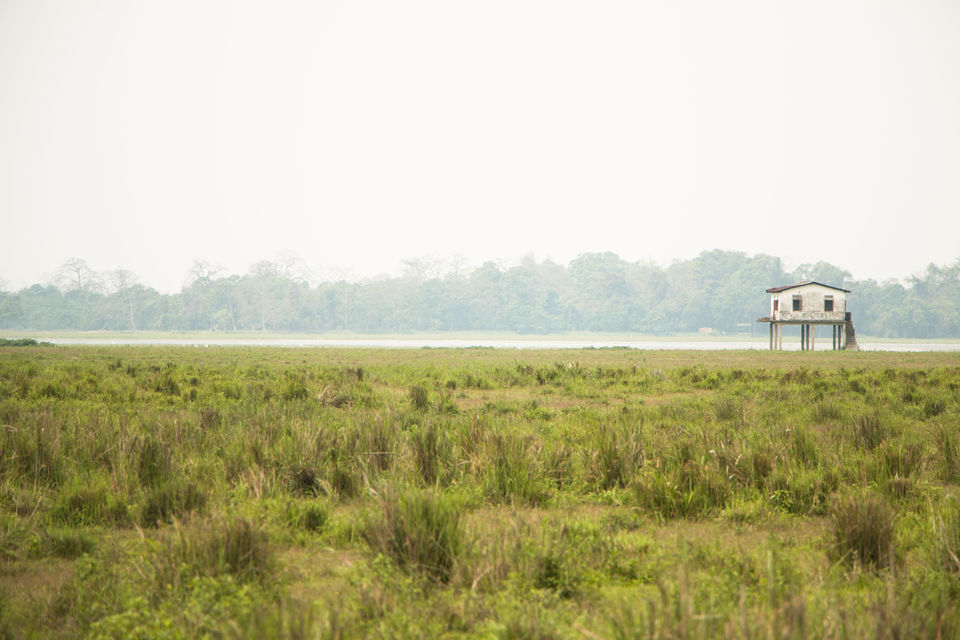 For the next couple of hours, our slightly grumpy driver, Abhijit drove us towards Kaziranga, while we played a concoction of our favourite songs. We stopped for lunch at Anurag Dhaba (a restaurant on the highway) to have our first Assamese fish thali of the trip, and I cannot describe how good it was! We also ordered some pork curry on the side (which, needless to say, was delicious!) and I could already sense that this was definitely gonna be one hell of a (food) trip!
Greeted by Fireflies
"You would not believe your eyes
If ten million fireflies
Lit up the world as I fell asleep
'Cause they fill the open air
And leave teardrops everywhere
You'd think me rude but I would just stand and stare."
- Owl City
It was dusk by the time we reached Bokakhat, where we were staying at the Dhansiri Eco Camp run by Mr. Gautam Saikia and his family. As we turned into a from the main highway, we could only see a bumpy road, no lights, no sign-boards, and not a person in sight. Most people would panic with the thought of this, but for me, this was exactly what I wanted :) The adventure had begun!
Within a few seconds of venturing on that path, almost out of nowhere, we saw hundreds of fireflies along both sides of the road! Balls of fire flying around, hard to catch, but illuminating the night with their energy and existence :) What-a-welcome to the jungle!
Unable to contain our excitement and awe, we got off the car and decided to walk. The sight was so magical, that I could've just sat there for hours, spellbound by what nature had to offer!
Rendezvous with Gautam Da
Still dizzy with the sight of hundreds of fireflies, we trudged along, looking for the camp where we were staying, and with the help of a few local people, finally reached Dhansiri Eco Camp where we would be staying for two days.
As we offloaded our bags and gathered around the dining area for some chai and charcha, the first thing I noticed was a peculiar looking tail hanging off the wall. On asking Gautam da what this was, he answered it was the skeletal remains of a catfish! Sensing we were genuinely interested in knowing more about the wildlife there, and not just the food and stay, he began narrating numerous anecdotes of lunching with tigers and how there's no boundary between the jungle and his home!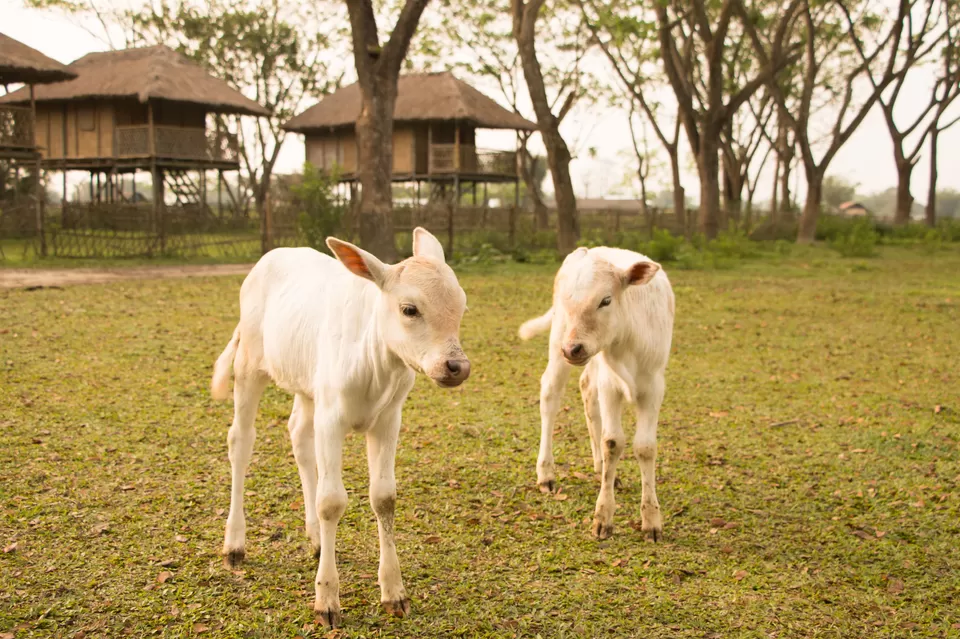 Before we knew it, we were heading to the balcony of his house, from where we could see the almost-full moon, a handful of stars and the expanse- the periphery of the core range of the jungle. The sky was cloudy, but one could only imagine what the sight would be like on a clear night!
Chit-chatting with Gautam da, we learnt that Kaziranga had 2/3rd of the world's one-horned rhino population, 1300 swamp deers (the only place in the world!), 118 tigers (spotted last year) and over 30,000 deer!
We also learnt that he is an award winning documentary filmmaker, and edited his films in that very balcony using solar energy (the resort doesn't have electricity at night). A charismatic storyteller, Gautam went on to share anecdotes about night treks he's done (alone and with visitors), venturing out into the core jungle with only a torch (and no weapons). Inspired and excited by his stories, we begged him to take us out for a night trek after dinner!
Moon-Lit Trek Through the Jungle
Gearing up the courage to embark on a night trek in the middle of the night without weapons, we walked a couple of kilometers, stopping every few minutes at Gautam da's signal to check for animals. The moonlight was so bright that we didn't even need a torch to show us the way!
It felt good to be facing my fears, I thought; something that we seldom do in life.
After a good 40 minutes or so (and no trace of any animals), he asked us if we'd like to proceed into the core jungle. The naive city breds that we were, most of us nodded yes, except for one person. We'd decided at the start of the trek that if one person wishes to go back, we all follow suit. So the decision was made. Funnily enough, none of us felt annoyed at not spotting any animals that night.
We enjoyed the silent night trek for what it was; enjoying the journey with no expectations of the destination :)
Experiencing Stillness in a World of Chaos
As we started walking back to the camp via another route, we noticed a bed of white sand in the horizon. Gautam da told us it was the bank on the other side of the river. Which river, we asked, seeing no water in sight! He chuckled, and asked us to follow him.
After ten minutes of walking towards (what seemed like) nothing, we came across a stretch of land with white sand, reminding me of the Rann of Kutch. We still couldn't see the river, and it baffled me how the banks in front of me could be on the other side of water!
After a few more minutes, we finally saw the river, with water flowing gently, yet swiftly. It was a sight like I'd never seen before. Water hyacinths floating past, but not a sound!
I stood there, spell-bound, slowly moving into a meditative state. If I closed my eyes, I couldn't hear a sound, and if I opened them, I could see the water flowing gently, gracefully, silently.
That moment, I understood what being still in a world of chaos really meant.
There was nothing that could beat this experience! The moonlight, the water, the silence.
As they say, all good things come to an end. After what felt like an hour, we grudgingly started our walk back to the camp. That's when Gautam da told us that this area was in fact a 'shoot at sight' zone. Forest officials could shoot down any human-being in sight, as poaching was a common practice in this area. As if on cue, two forest officials appeared out of nowhere, making us jump. Luckily, Gautam da had already informed the officials that he was taking us out, and they were just messing with us. What a night this was!
Morning Safari & Bidding Goodbye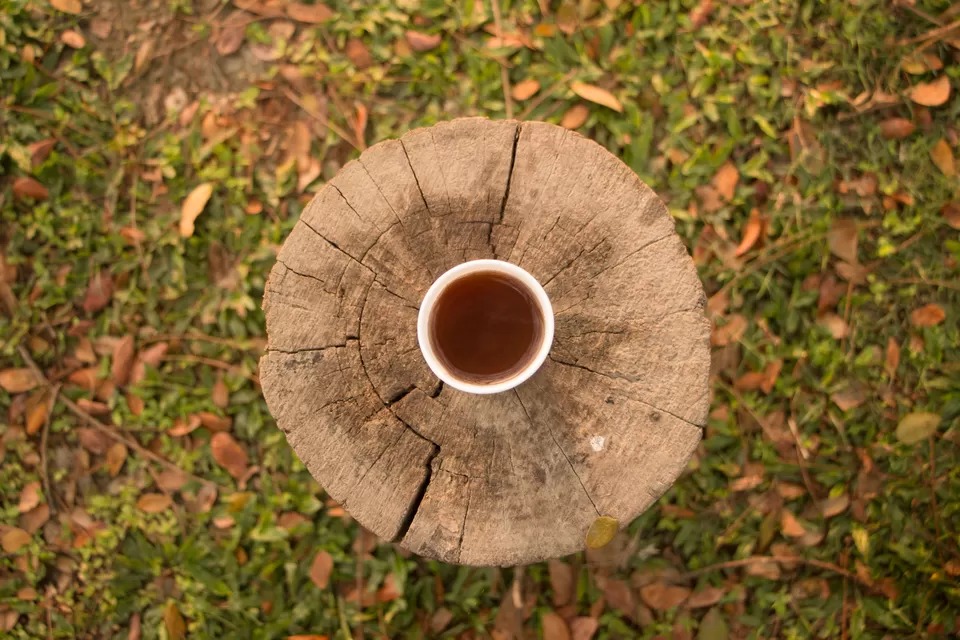 After calling it a night and waking up fresh at 5AM (thanks to the morning call of the hens), we had some Lal Chai in the company of a woodpecker, and got onto our jeep for our morning safari.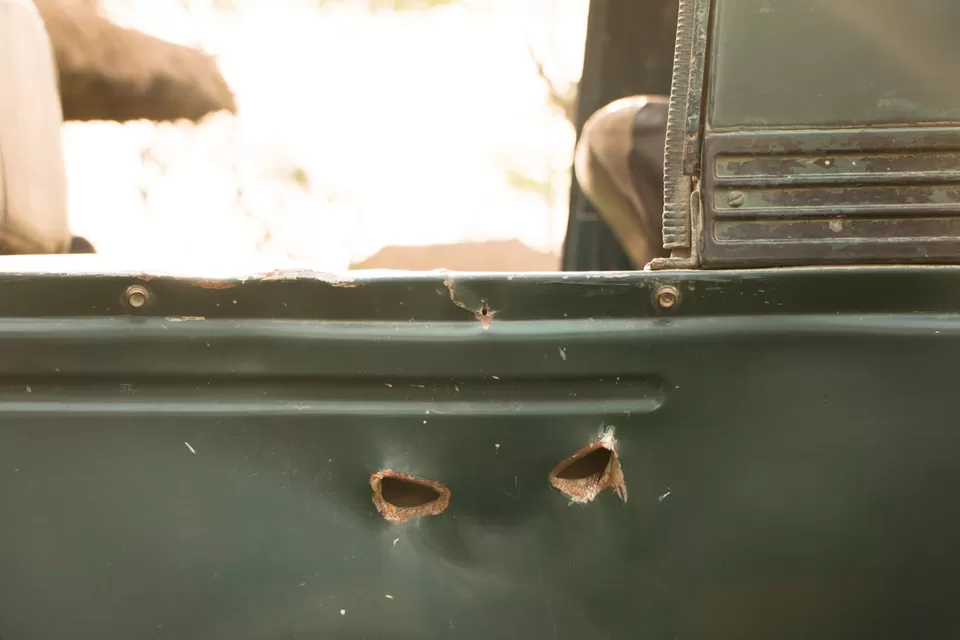 We saw lots of birds- vultures, parrots, kingfishers, owls, snake birds. We also saw plenty of deers, water buffaloes and rhinos (though from a distance). We got a glimpse of fresh paw marks of a tiger, but couldn't spot any that morning. Apparently, afternoon (around 3.30PM) was the best time to go out for a safari in that range.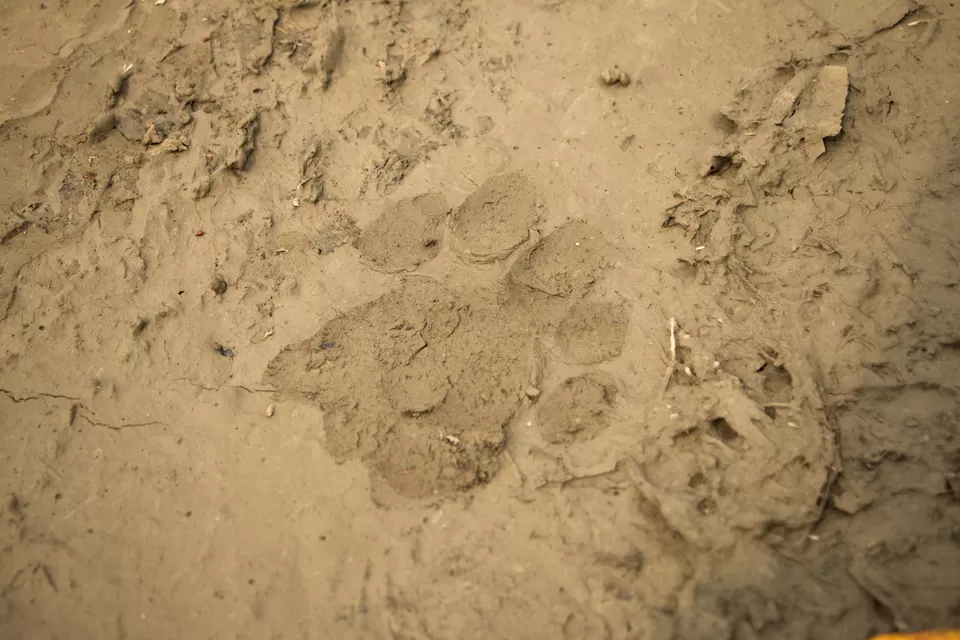 We got back from the safari around 11AM and after a simple, but scrumptious breakfast, we bid Gautam da goodbye, and took off to catch our ferry to Majuli, for the next leg of our journey.
As much as I loved the morning safari, it's the magical nights spent at Kaziranga that will stay entrenched in my memory :)
Have you also experienced the magic of the night-time in any of your travels?
--
For behind-the-scenes' anecdotes and photos of the trip, follow me on Instagram @ilareddy.
Also read:
Chasing Sunsets & Butterflies: 12 Trips in 12 Months with a Full-Time Job
Of Silk, Sand & Skeletons: A Week in the Kingdom of Cambodia
Discovering Coorg through Spiderwebs & Ant Trails
Frequent Searches Leading To This Page:-
kaziranga national park assam, kaziranga national park night stay, kaziranga national park jungle safari, kaziranga national park safari, kaziranga jungle safari