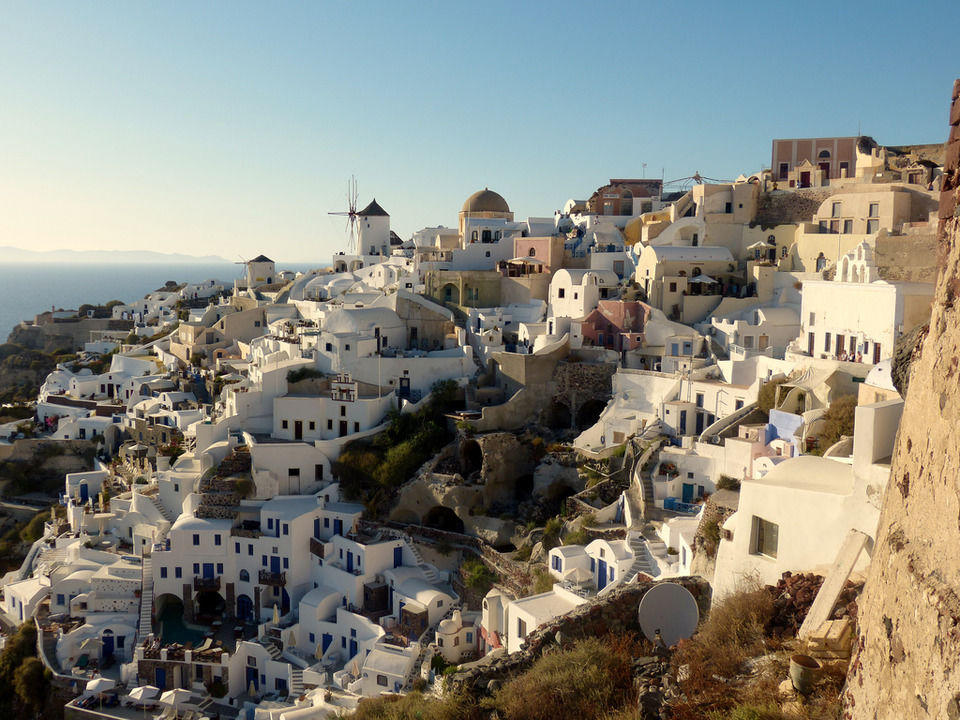 Greece's varied landscape has something for every kind of traveller. A beautifully-flawed uneven coastline, glistening beaches and mountains for leisurely hikes are amongst the few things that Greece tourism boasts of. Since the country stands at a crossroads of Europe, Africa and Asia, the Arabs, Turks, Venetians and Romans have all greatly influenced Greece and left their marks on the architecture and culture and greatly adorned our History textbooks as well. The plethora of places to visit in Greece will easily remind you of paradise. Get ready to be lured by the magnificence of the Pantheon and the Acropolis, brace yourselves to be enthralled by the grace of ancient temple ruins and theatres, allow the pristine white and blue gloriousness of Santorini to wash over you and listen to intriguing tales of Alexander the Great with all the awe in the world. Then, of course, there is Greek food in the form of the juiciest of olives, the creamy goodness of feta, the freshest courgettes, a whole lot of tender fishes and the crunchiest bread – always served with love and a touch of simplicity. Despite a tumultuous economy, the Hellenic Republic with its multitude of UNESCO World Heritage Sites is pretty much synonymous with the idea of a luxury international holiday. The land of Plato, Socrates, Archimedes, Iliad and the Odyssey is certainly a tourist magnet. Here is an 8 day/7 night itinerary to help you experience this adventure of a lifetime.
Getting Around in Greece
The standard way of getting around to see the places to visit in Greece is by using the bus, which covers all the main parts of the mainland. Then there are also internal flights, which although are expensive, but save days of travel. The best means, however, and the one most favoured by tourists is renting a scooter, car or bike.
The cheapest and the quickest way of getting around in Athens is by using the tram – a single ticket costs 1.40 EUR for unlimited travel. The train system, called the Underground, is also a quick means of transportation. The layout of the stations isn't very clear though, so make sure to double check with a local if you planning your Greece itinerary for the first time.
Amazing things to do in Greece: Athens
1. Experience the majestic Acropolis and the panoramic view of Athens that it offers – a very popular part of Greece tourism.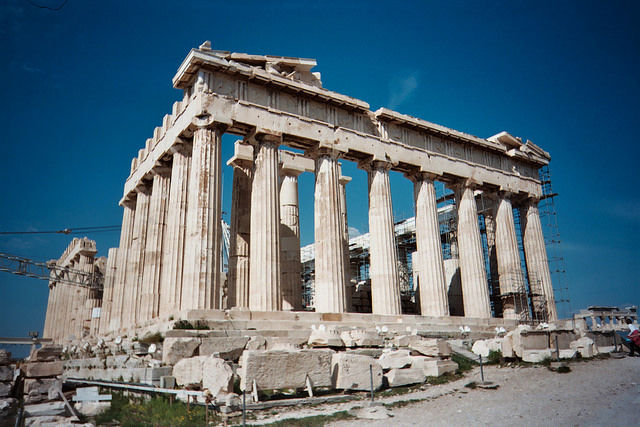 2. Take a peek into the glorious history of the country at the National Archaeological Museum and pause to witness its various treasures.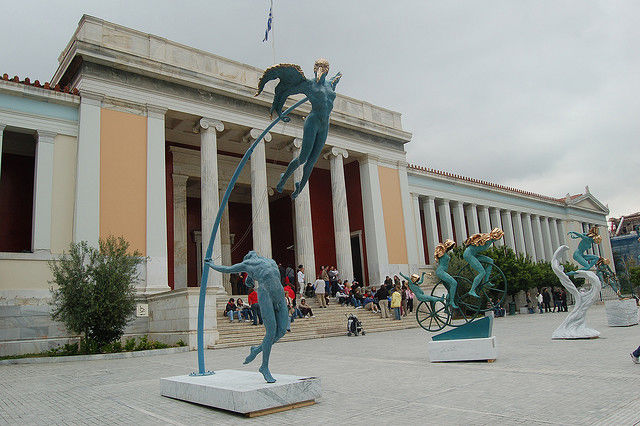 3. Get a feel of the real places to visit in Greece with a stroll through the quiet neighbourhood of Plaka.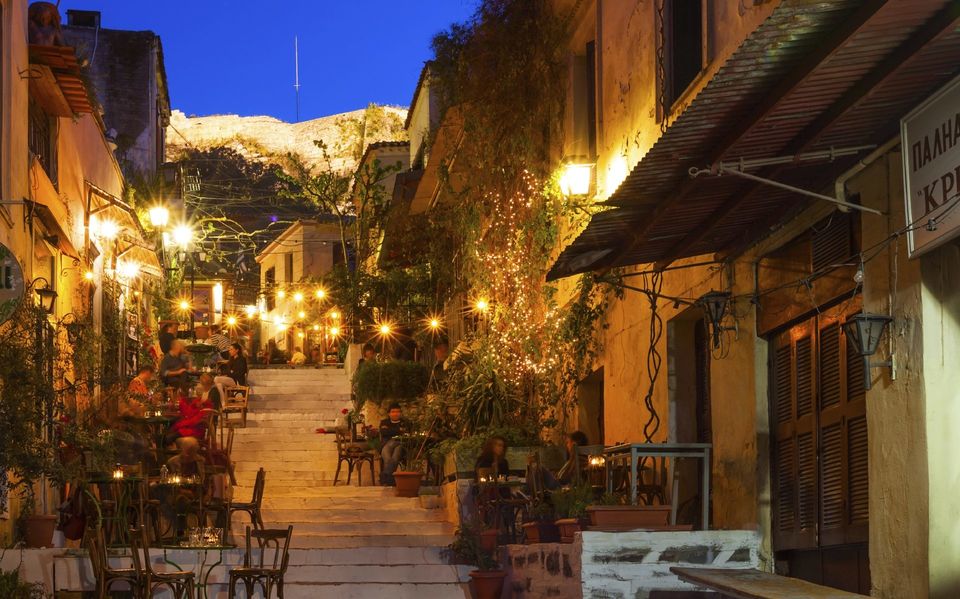 4. Catch a live event at the ancient theatre of Odeum of Herodes Atticus. It'll leave you with goosebumps.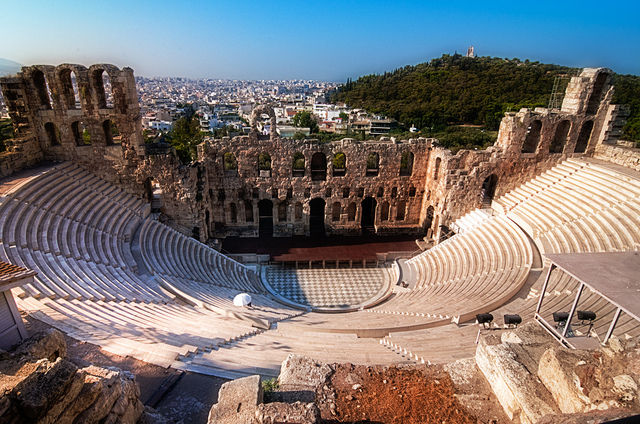 5. Dine at the Monastiraki square while looking out at the street shows and music performances that go on in front of you. Things to do in Greece can't get any better.
6. Witness all the colours of the sunset at the dreamy Flisvos Marina.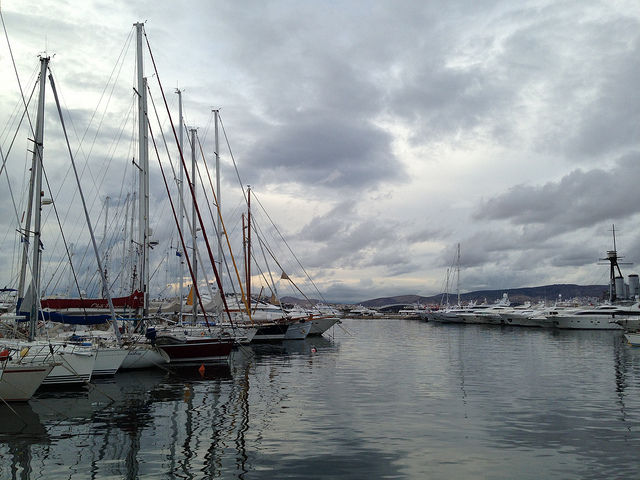 1. Courtyard Athens Downtown – Rs 8,800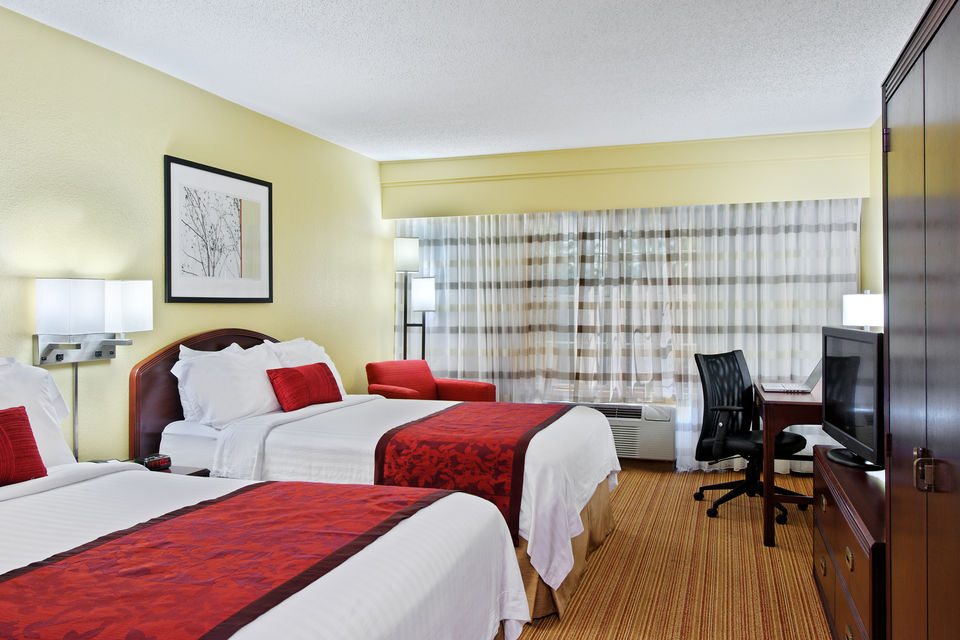 2. Airbnb apartment with a view of the Acropolis – Rs 6,500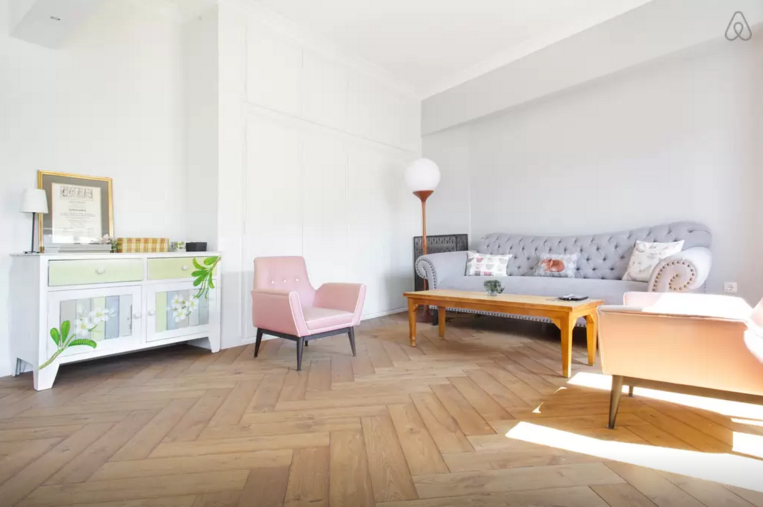 3. Athens Oscar Hotel – Rs 3,200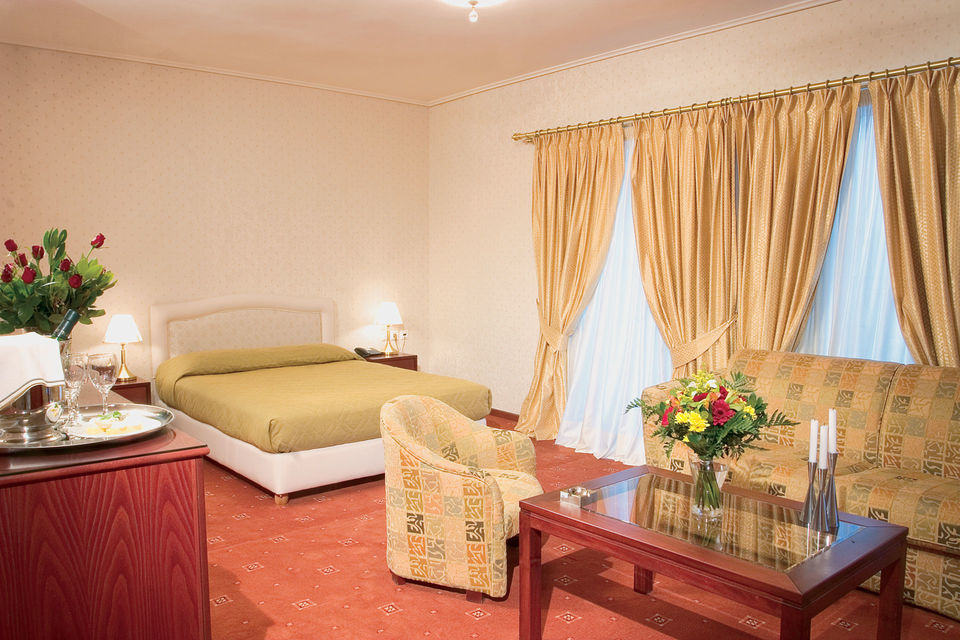 Best Rated Places to Eat in Athens
1. Last Resort Grill – Trendy restaurant with delicious American food and great service. Highly recommended on your Greece itinerary.
2. Cali N Tito's – The USP of this restaurant is its funky and quirky decor. Serves Caribbean food with mouth-watering tamale.
When you think of Mykonos, think glitz and glamour. But that doesn't mean this part of Greece tourism is restricted to the rich. This popular island is full of backpackers, celebrities, yachties and regular travellers who spend their days and nights partying it up.
Amazing things to do in Greece: Mykonos
1. Drink, eat, party and go crazy like never before at one of the many hip bars on the island.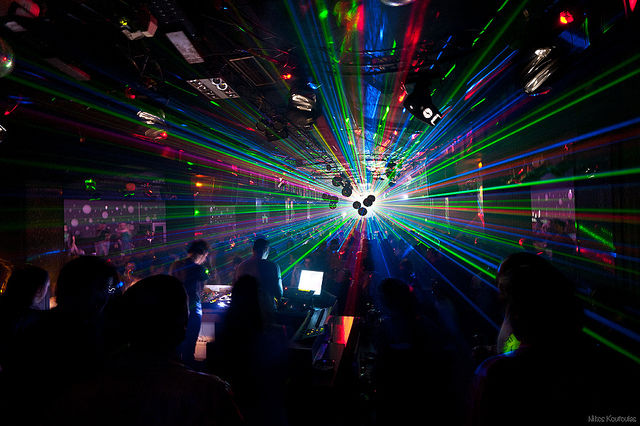 2. If you need a break, take some time to walk around the enchanting island and interact with the locals.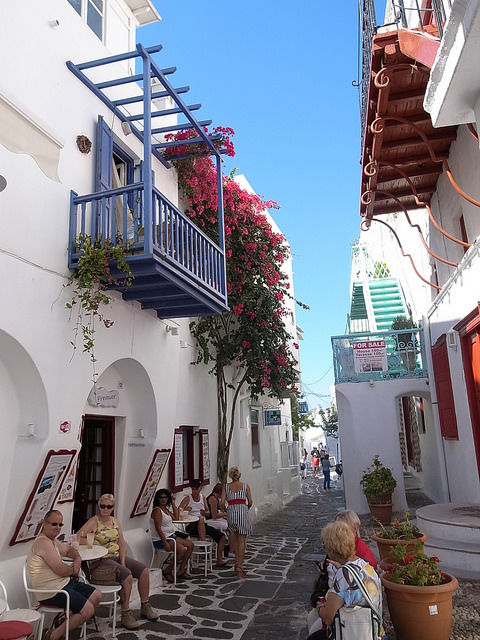 3. Cycle to the windmills and witness the most charming view of the island. This is one of best places to visit in Greece.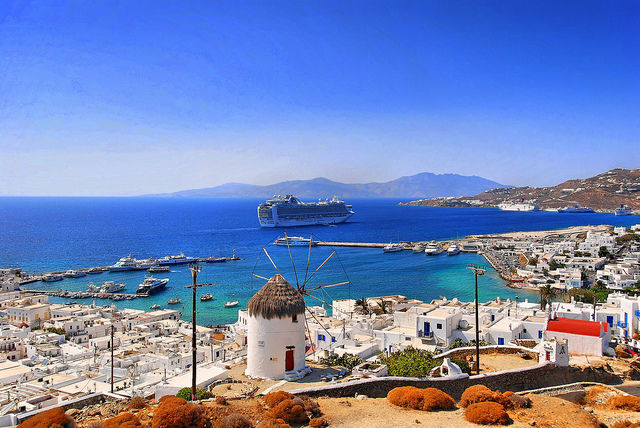 4. Pray at the Panagia Paraportiani, one of the most popular churches in Greece.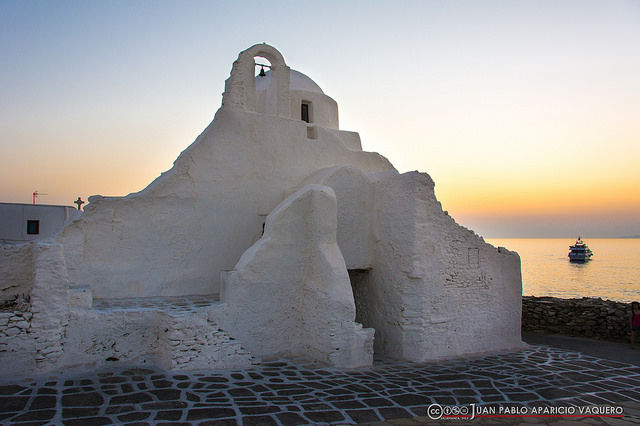 5. Enjoy the sunset at Little Venice, one of the most romantic neighbourhoods of Mykonos.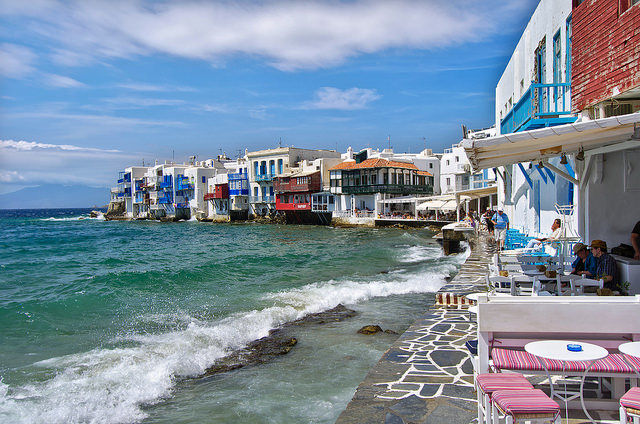 Best Rated Places to Stay in Mykonos
1. Sofia Village – Rs 3732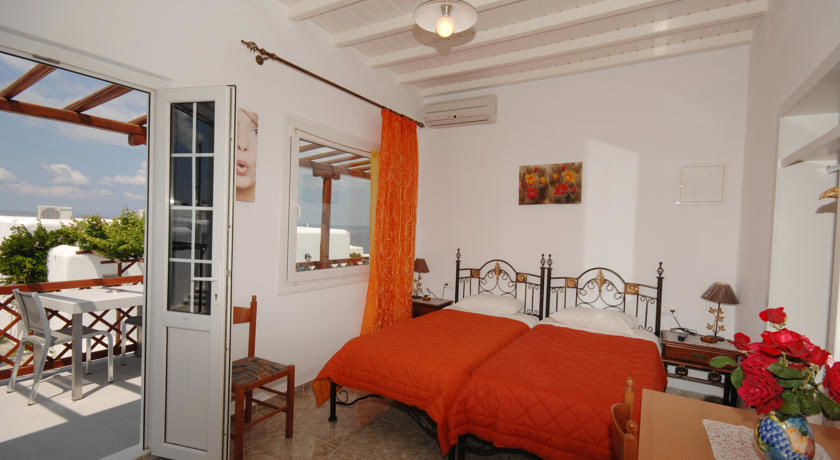 2. Airbnb studio apartment – Rs 3447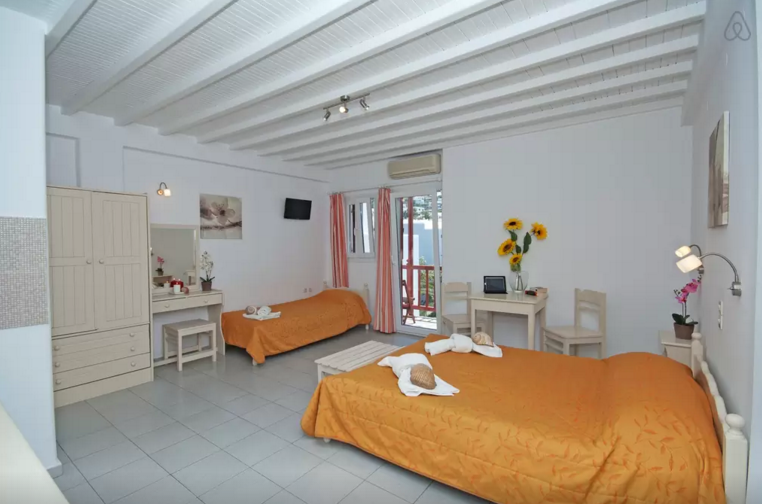 3. Rocabella Mykonos Art Hotel & Spa – Rs 7,147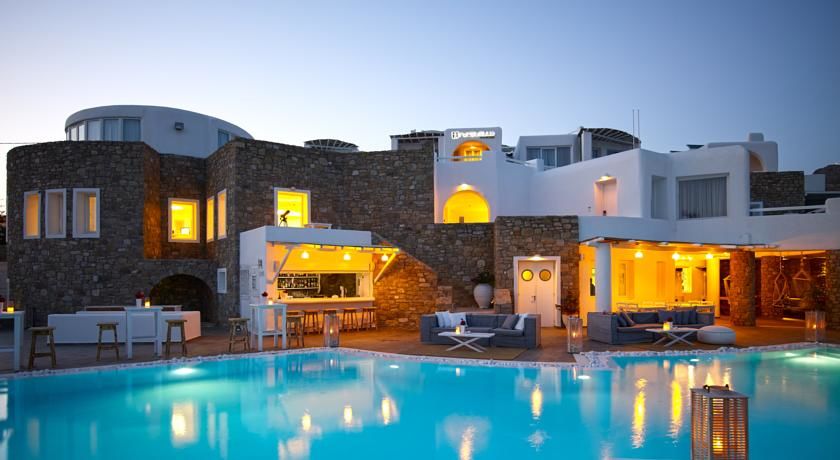 Best Rated Places to Eat in Mykonos
1. Avli Tou Thodori – One of the most popular restaurants in Mykonos, this place serves a delicious Greek and Mediterranean fare right next to the beach. Moussaka anyone?
2. Kikis Tavern – A traditional decor with great barbecue food and cats brushing against your leg – what's not to like?
Santorini may not be an offbeat destination, but it's well worth all the hype. Buses are the most inexpensive way of getting around, that is if you manage to get on one because they are usually very crowded. At such times, it is best to rent a car or hire a taxi.
Amazing things to do in Greece: Santorini
1. Appreciate the beauty of Santorini while sailing with some wind in your hair in the Amoudi Bay. Put this on your Greece itinerary.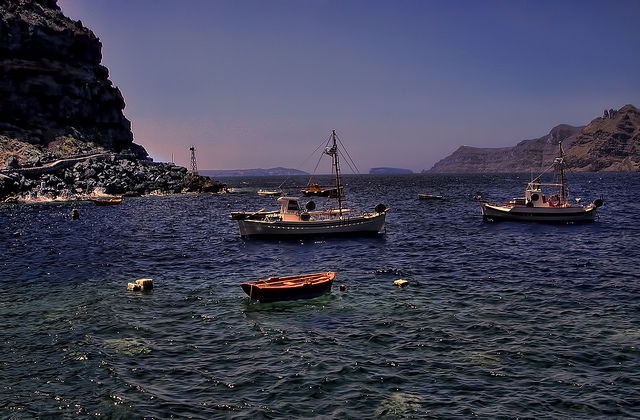 2. Wine is being produced on this island since the Roman times. And with a history like that it would be a crime to miss out on a wine tour.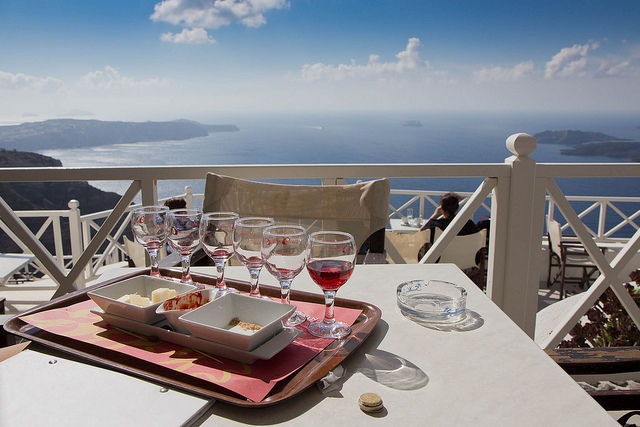 3. Take a donkey-ride up and down the 588 steps that lead to the old Fira harbour. Greece tourism can also include such surprises.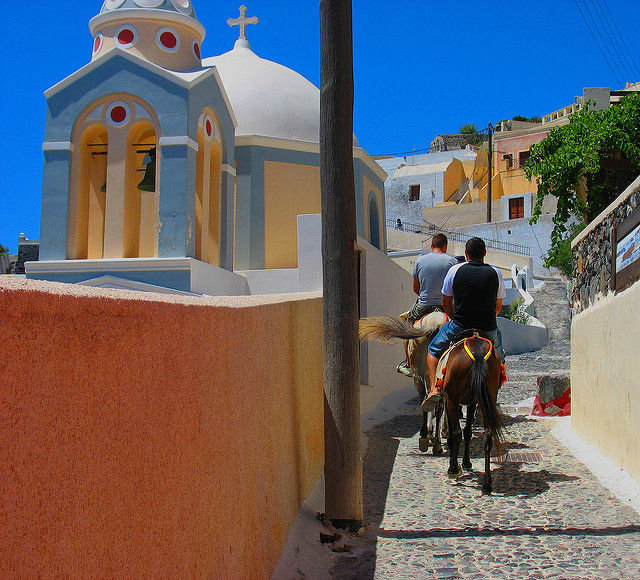 4. Relax at the beautiful Kamari Beach under one of the many thatched umbrellas.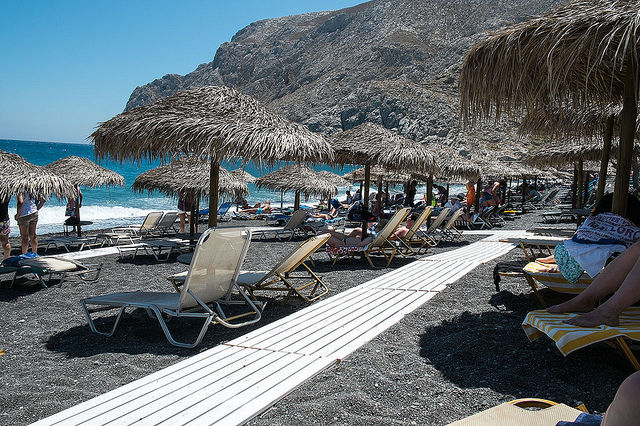 5. Explore Oia and immortalise it in your memory with a photo session. This is one of the top things to do in Greece.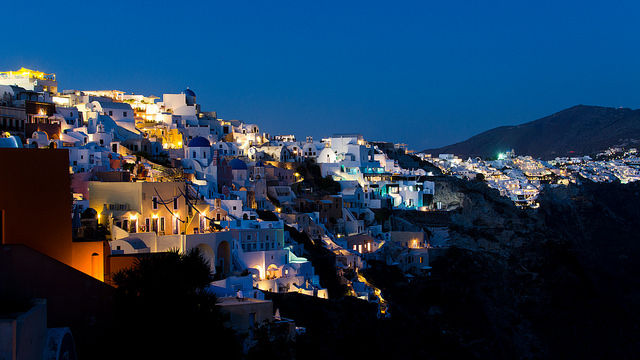 Best Rated Places to Stay in Santorini
1. Airbnb Casa Sofia – Rs 6861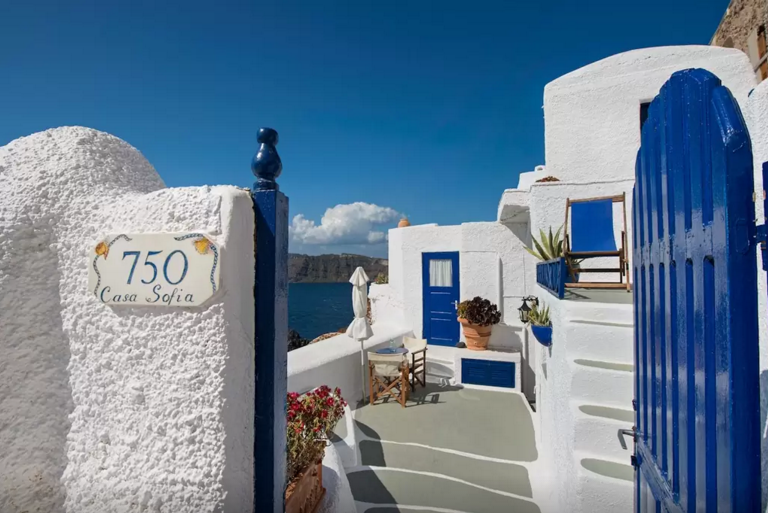 2. Dana Villas – Rs 7,797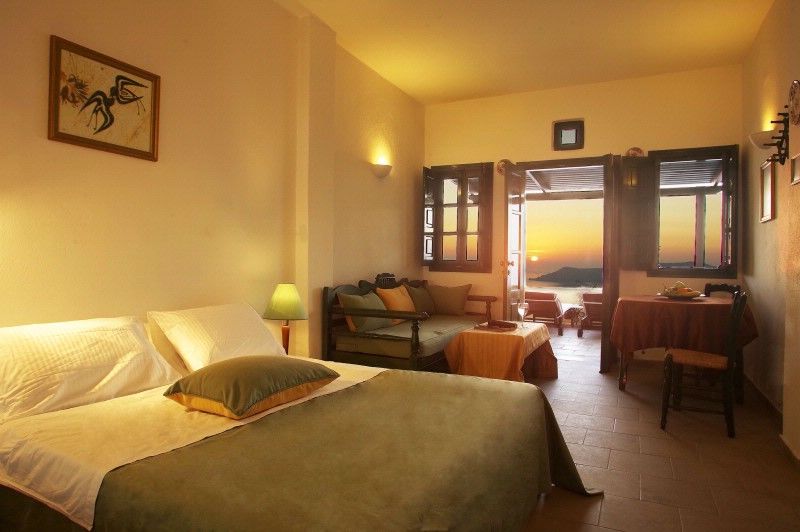 3. Galatia Villas Hotel – Rs 2,470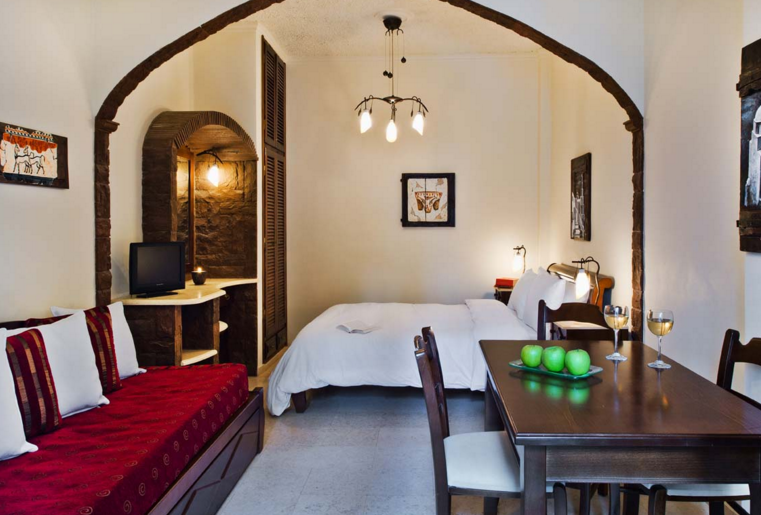 Best Rated Places to Eat in Santorini
1. La Maison – Book in advance and don't miss out on the salmon and the salads at this top Greek restaurant.
2. Lolita's Gelato – Head here for the creative flavours of gelato after main course.
Don't let this guide be Greek to you. Book your hotels and enjoy Greece tourism for the great food, a never-ending night life and a relaxing beach holiday!
All hotel prices are approximate and on a per night basis. They were last updated on February 2, 2016.
An interesting mix of the past and present and the ancient and modern, Athens is a culturally vibrant city. The ancient Acropolis here towers over the city and draws travellers from all over the world.
Mykonos is Greece's ultimate party destination. It has amazingly luxurious resorts, delicious food and the wildest night life. The city's popularity is growing everyday and so are its bars, restaurants and hotels, making this the best time to party it up here.
The picture that pops into your head when you think of Greece was taken here. Beautiful white and blue Cycladic houses, multicoloured beaches, awe-inspiring sunsets and great wineries make Santorini one of the most spectacular destinations here.
Things To Do In Greece, adventurous things to do in greece, 8 days greece tour packages, Greece 8-Day Tours & Itineraries, 8 nights in greece