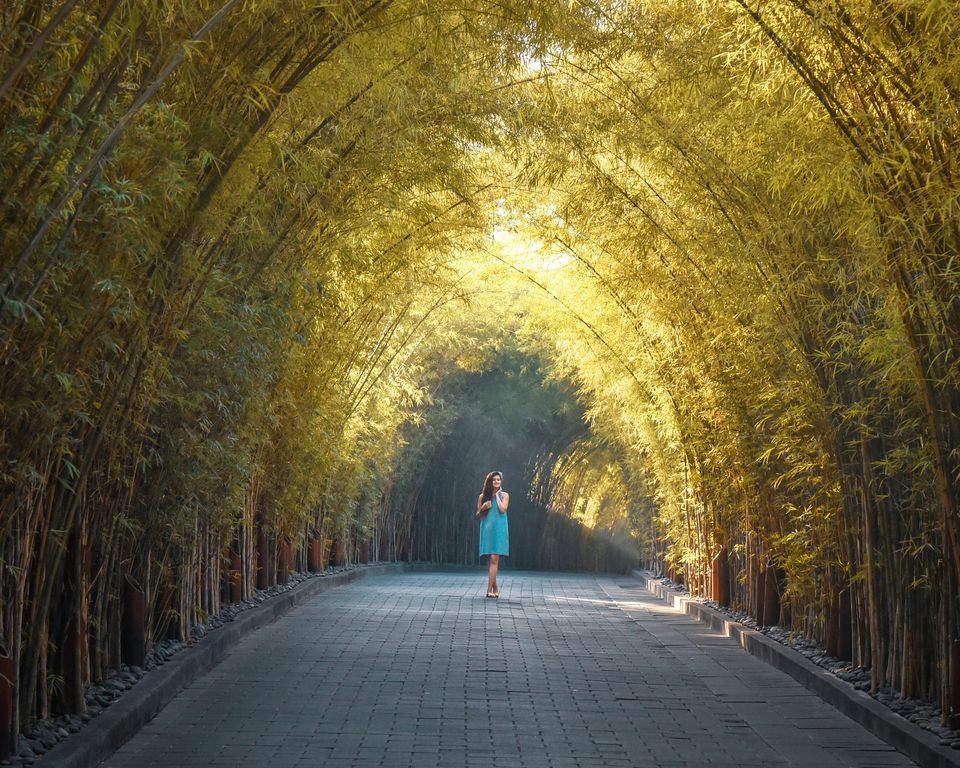 Bali for us has been a beautiful dream. From silent evenings of watching alluring sun sets at the ocean in Seminyak, to exploring the wilderness of Ubud and finally letting ourselves loose in the luxurious resort life of Nusa Dua. There is something for each one of us in this little paradise island called Bali.
The series 'Blissful Bali', is an attempt to cover our 3 different experiences of the Island of the Gods. So let's begin with our first escapade - Seminyak!
Whether you are the person who loves to do nothing but soak in the sun, amidst pristine blue waters or you are the party animal who wants to spends the night at a swanky moon lit beach club, Seminyak has it all.
We landed in Bali on a nice sunny morning, with a comfortable 2 and a half hour flight from Singapore. As India does not have a direct non-stop flight to Bali till now, you will have to choose for a transit at of the neighboring South East Asian countries.
Pro Tip: As Bali is one of the most popular leisure destination for Indians, try booking your holiday well in advance for better flight and hotel rates.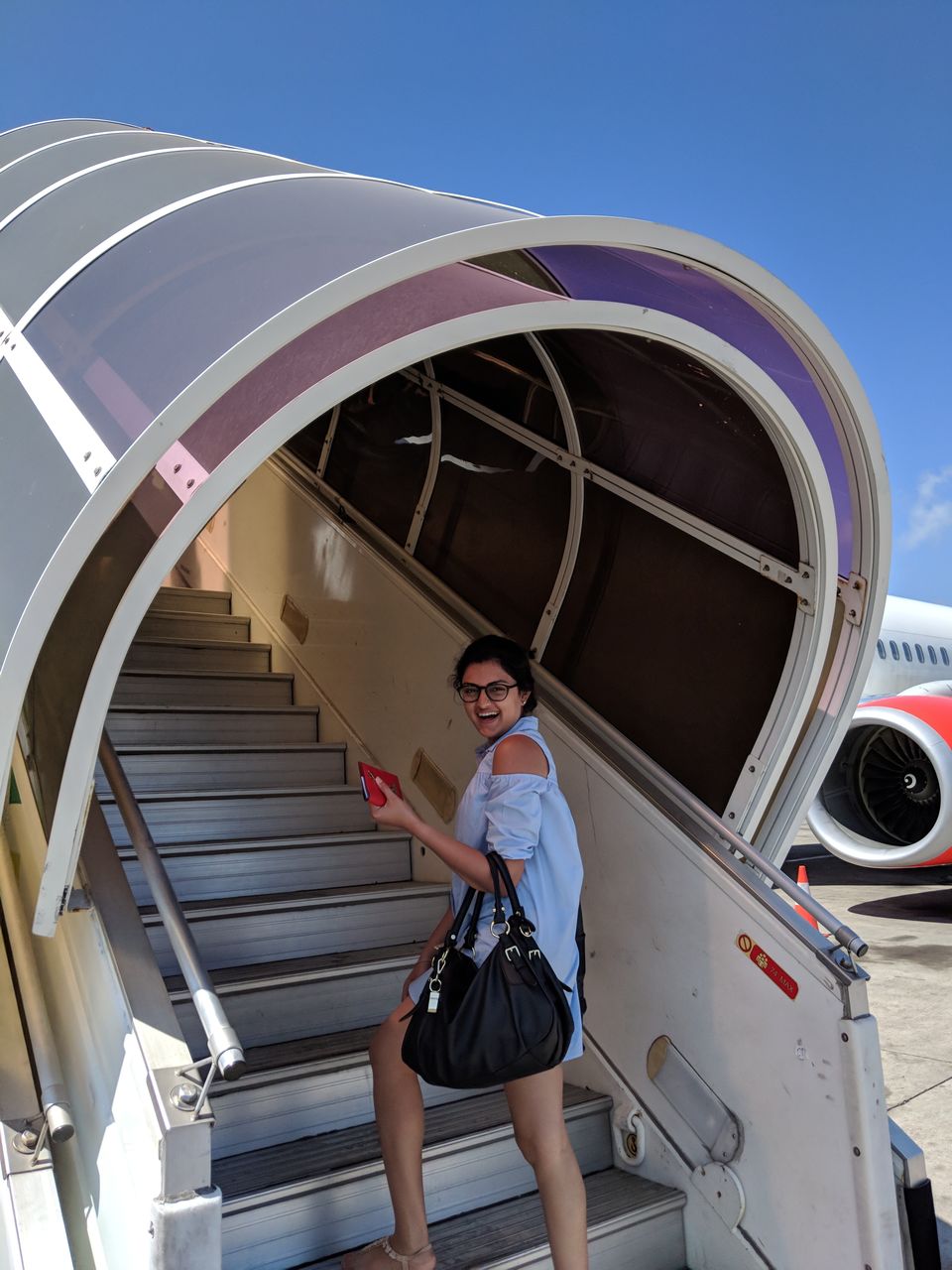 1. A little bit about Seminyak
Located in the southern end of Bali, Seminyak is home to many chic & classy night clubs, designer boutiques, the most beautiful & Instagram worthy cafes and gorgeous white sand beaches. The closet airport to Seminyak is Denpasar Airport and it will take you about 30-40 mins to reach this beach town.
2. Where can you Stay
Places to stay is the least you can worry about in Seminyak!
From swanky resorts, to private villas, cozy Air B&Bs and Boutique hotels, Seminyak has a huge variety of luxury and budget accommodation options. We recommend using Bookings.com or Airbnb.com choose a hotel as there are both trusted websites for the same. In fact if you are a regular traveler, Bookings.com does offer some great deals from time to time.
We stayed at the W Bali, one of the best luxury resorts of Seminyak.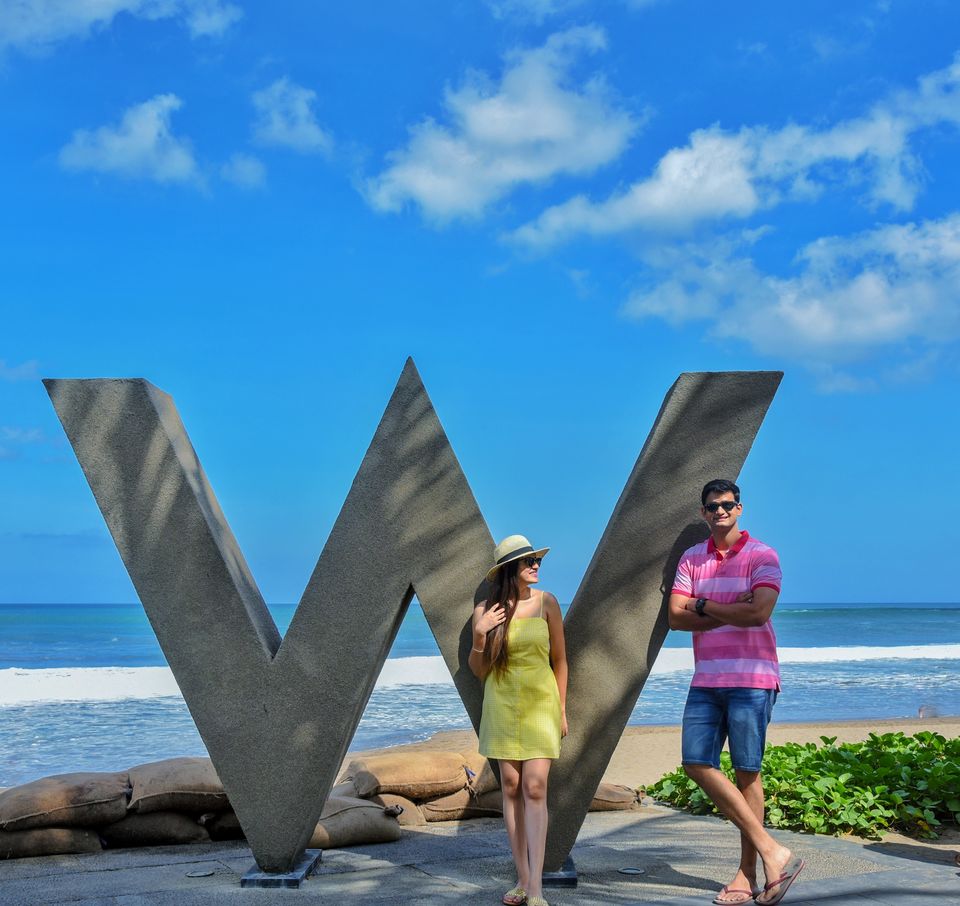 Bringing together fashion, style, new-age and supreme luxury, all blended together with a pinch of Balinese tradition - that's W Bali for you, a part of the Marriott Hotels.
We absolutely fell in love with the property, the moment we entered its unusually fascinating bamboo lined lane. The cobbled path to the hotel right from its entrance is an experience in itself.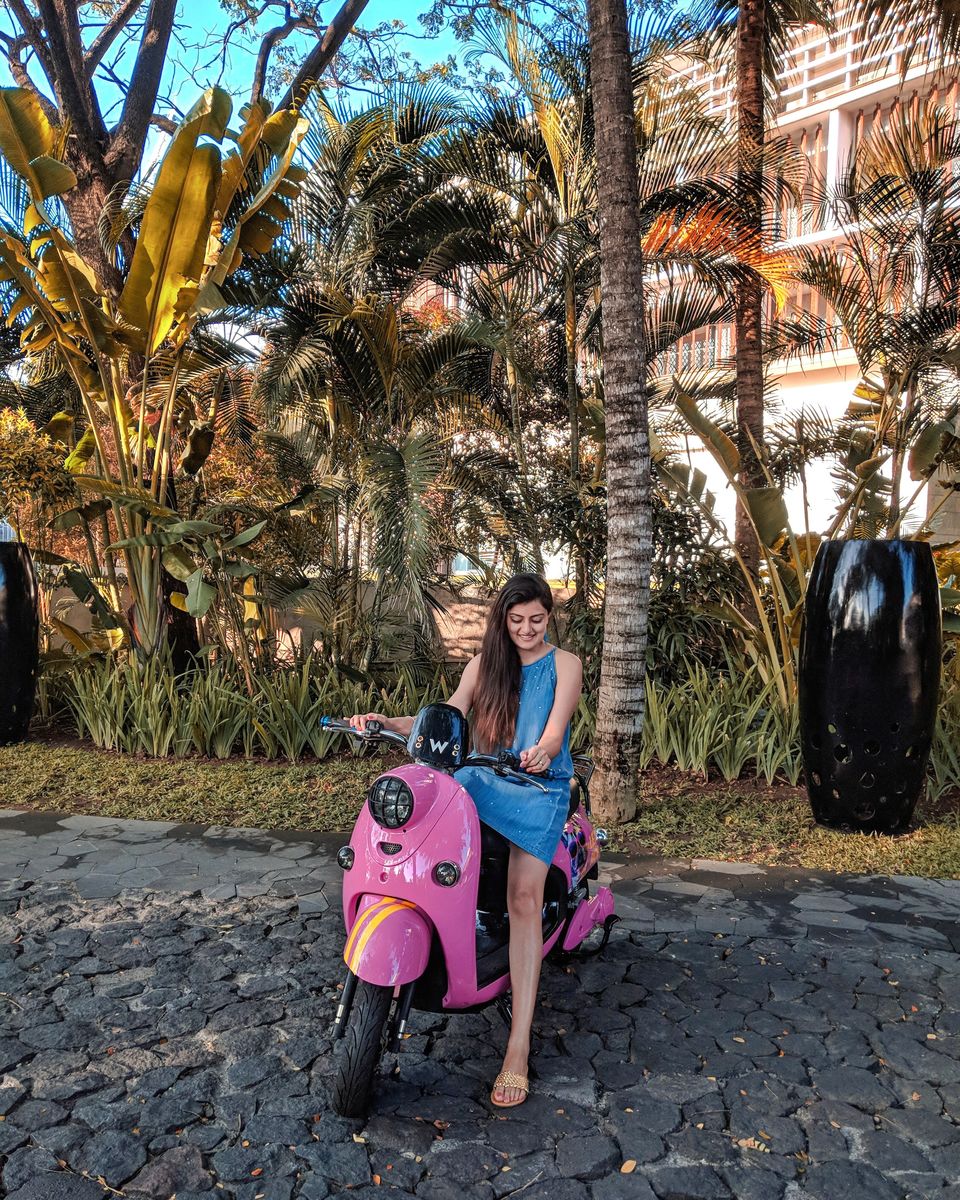 We chose the 'Spectacular Ocean Facing Room', that gives you the most incredible view of the mighty Indian Ocean, while you indulge in the best of W hospitality, in the comfort of your room.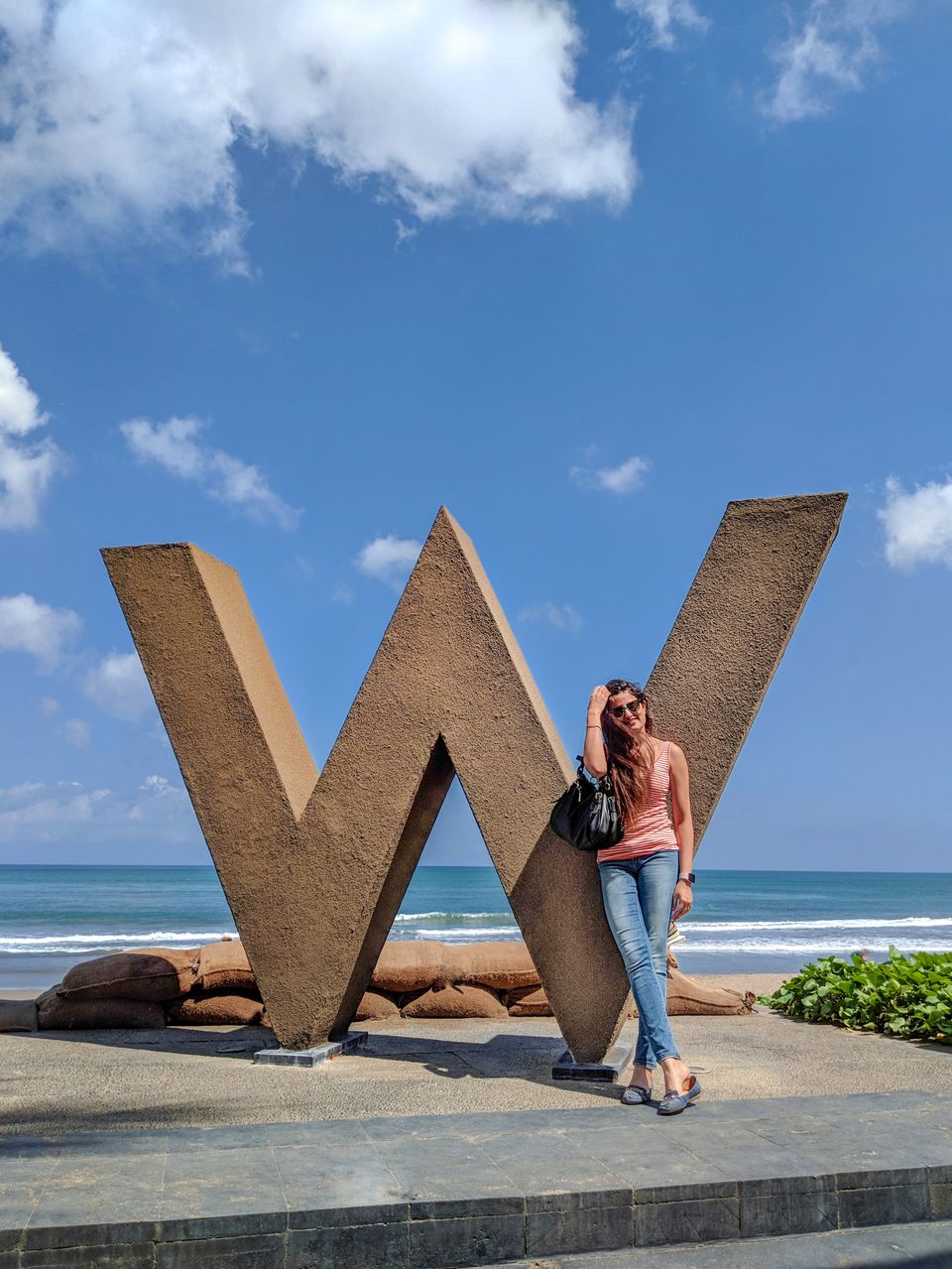 As this was the 1st hotel we checked-in to on our arrival to Seminyak, we spent the Day 1 soaking in the aura of Bali, the hospitable culture, the fresh oceanic air and the incredible cocktails from their in - house WOO Bar. If you are staying at this property for more than a day, we recommend you to dedicate an entire evening, simply unwinding in a private cabana, watching the sun drop into the ocean as you sip onto a Bintang.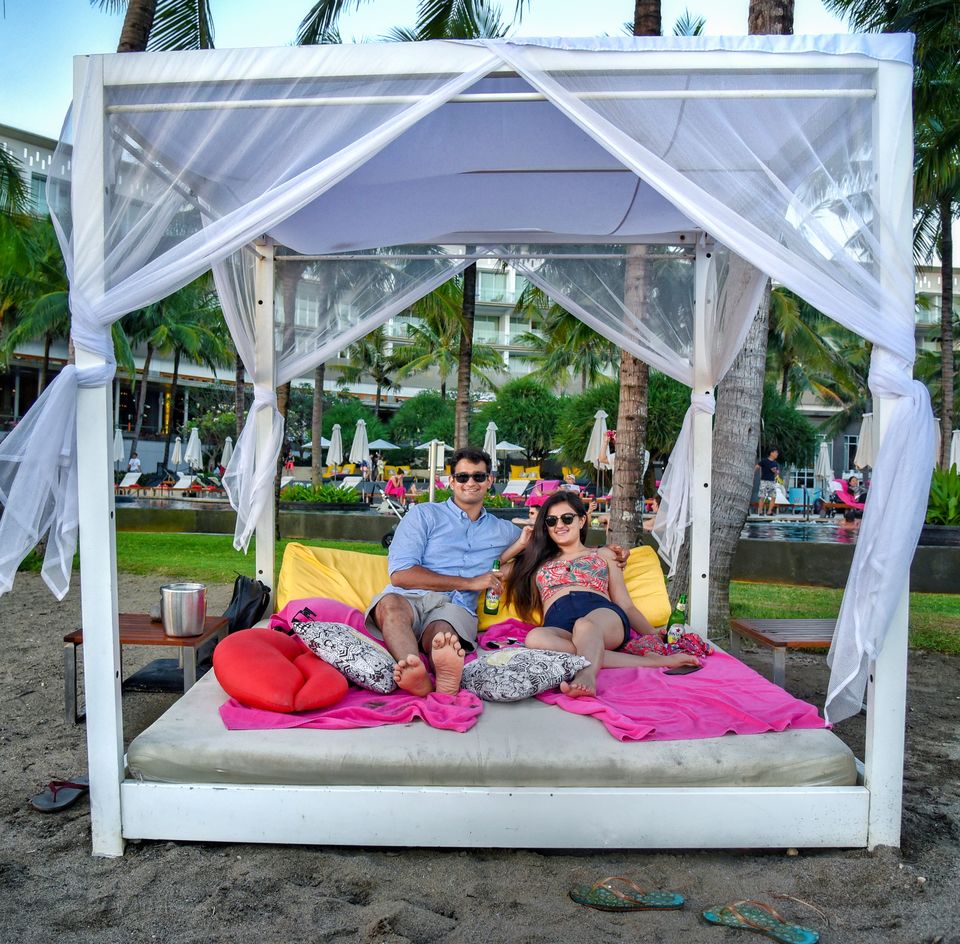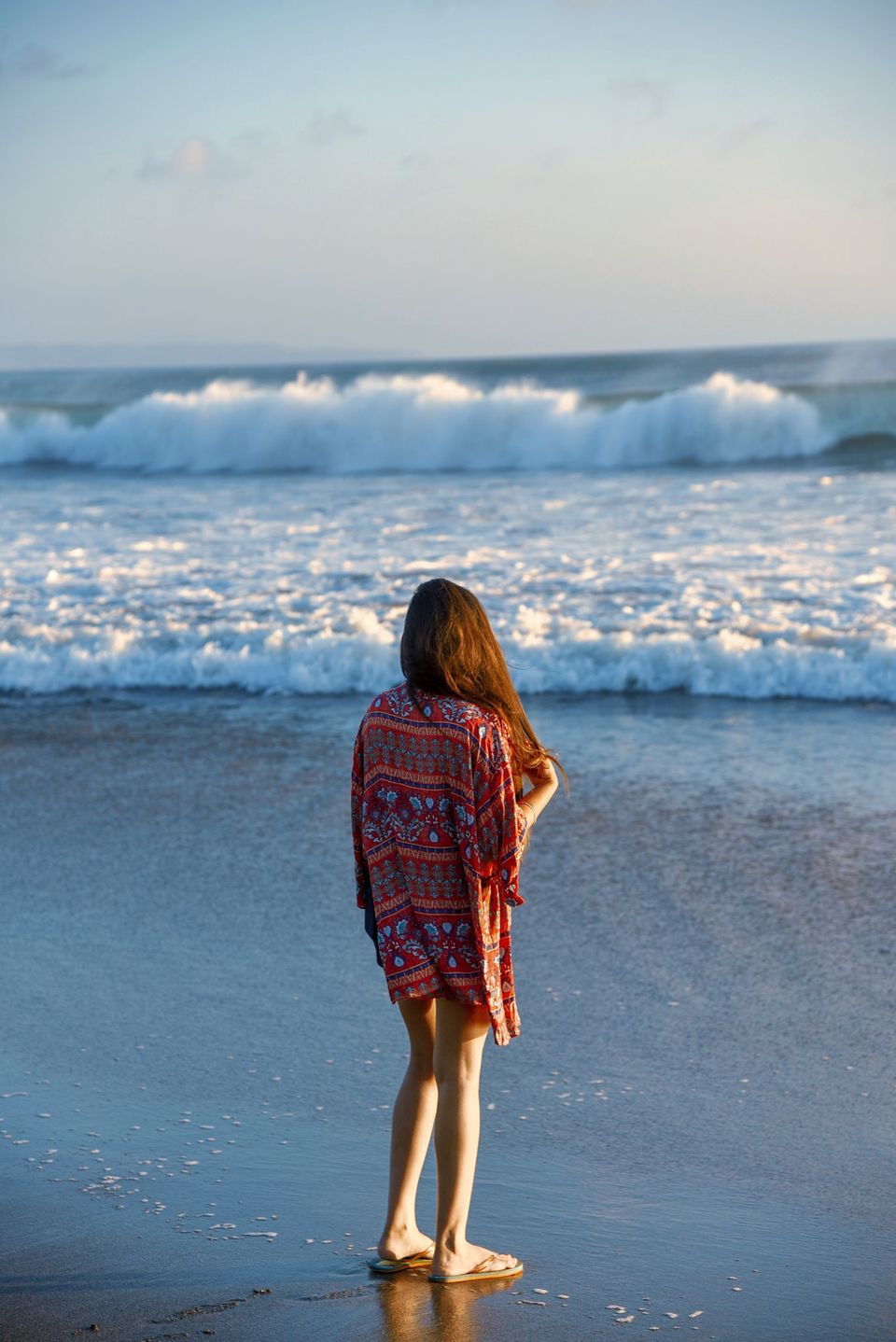 To know more about the property, you can visit: https://www.marriott.com/hotels/travel/dpswh-w-bali-seminyak/
3. How to roam around Seminyak?
Without a doubt, rent a two wheeler to explore the vibrant lanes of Seminyak.
As the lanes in and around are extremely narrow, moving around with a car can be painful in the entire city of Bali. Scooters can be easily rented from any nook and corner.
A few points to remember:
1. Carry an international driving license.
2. While scooter rental shops are found everywhere, the best option could be to ask your hotel/Airbnb to guide you to the nearest credible one.
3. Always abide by the traffic rules and don't forget the helmets. :)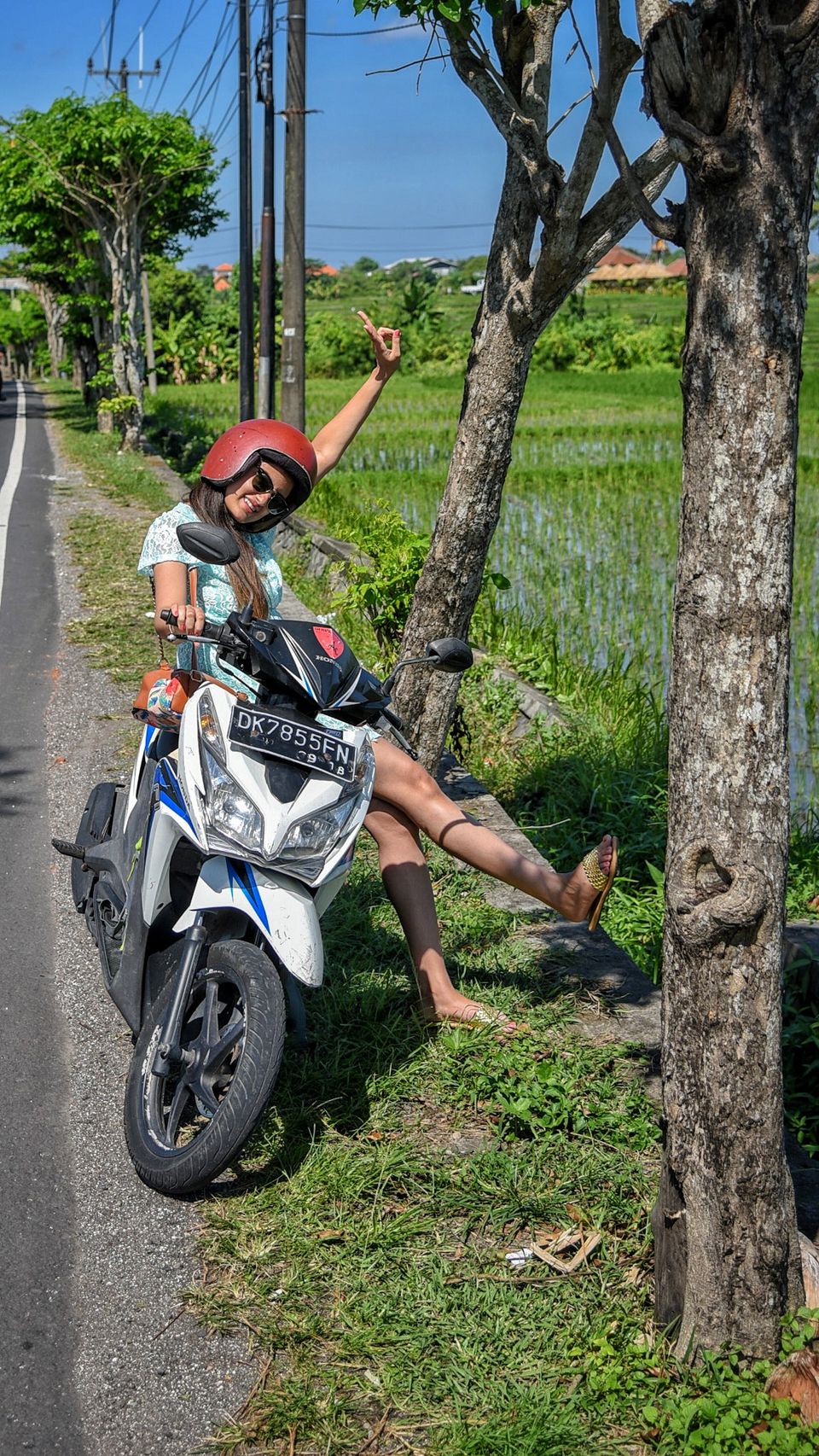 Pro Tip: Wake up early and ride to the Tanah Lot Temple. It's located on a dramatic rock formation and is one of the most historic & iconic temples of Bali.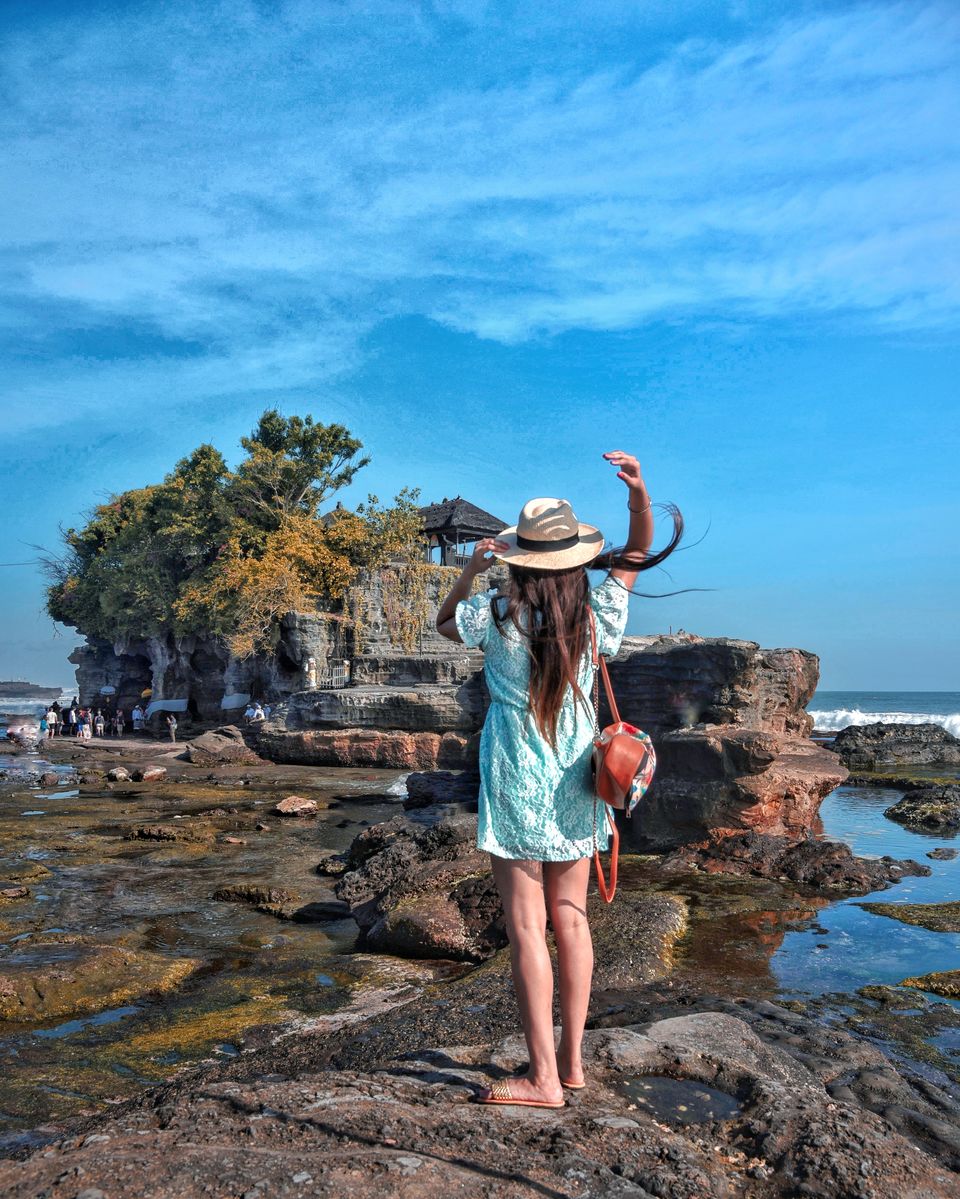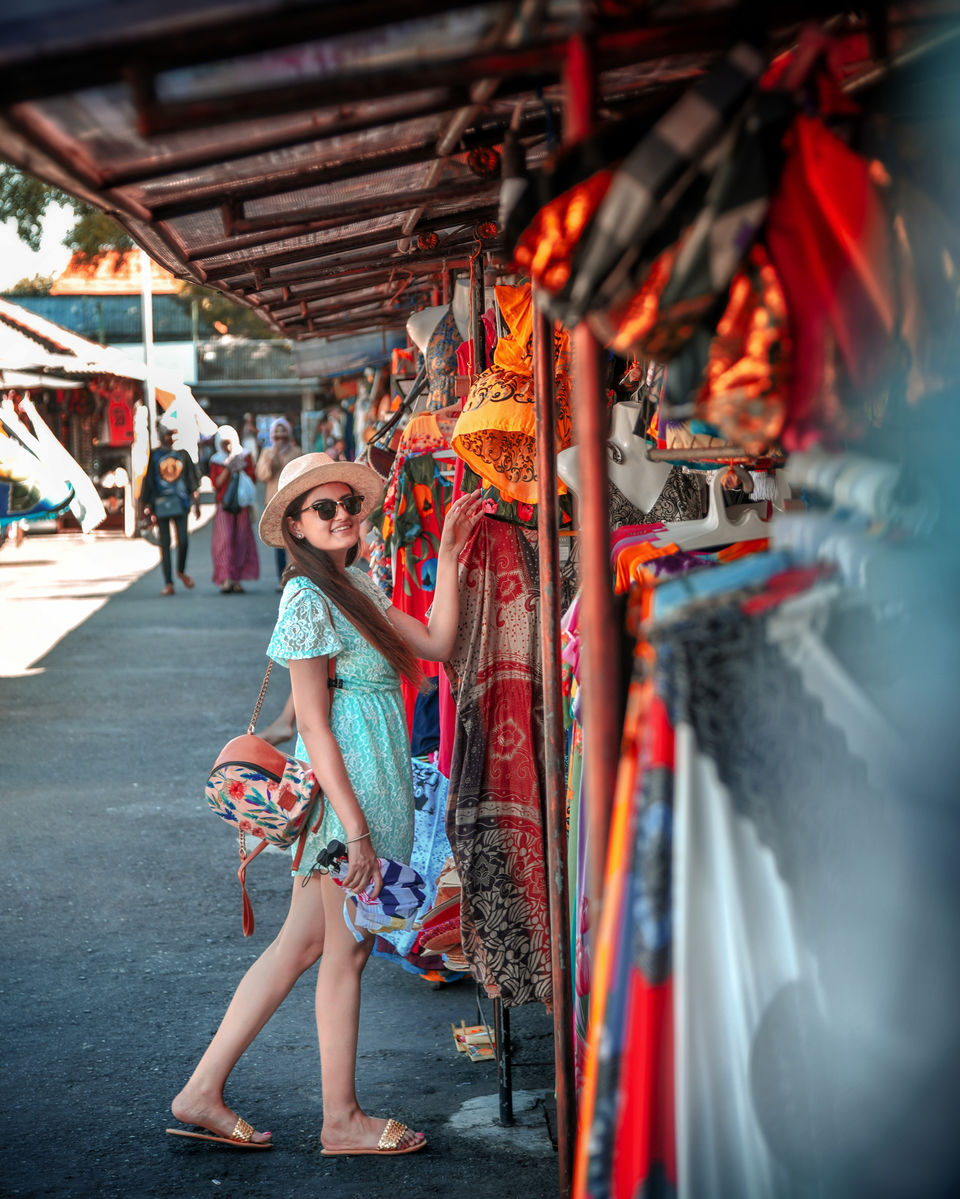 4. Eating Out in Seminyak
Cozy tropical vibes, trendy & vibrant decor and the most hospitable people welcoming you, eateries in Seminyak are wonderful experience in itself. While the list is endless, we have listed below the 3 you should definitely not give a miss.
a. Kynd Community, Bali
If you look up on the internet for pictures on Bali, there is slightly a chance that you may miss an image of a bright pink wall, with beautifully painted leaves saying 'another day in paradise'. That's Kynd Community, Seminyak's plant based cafe.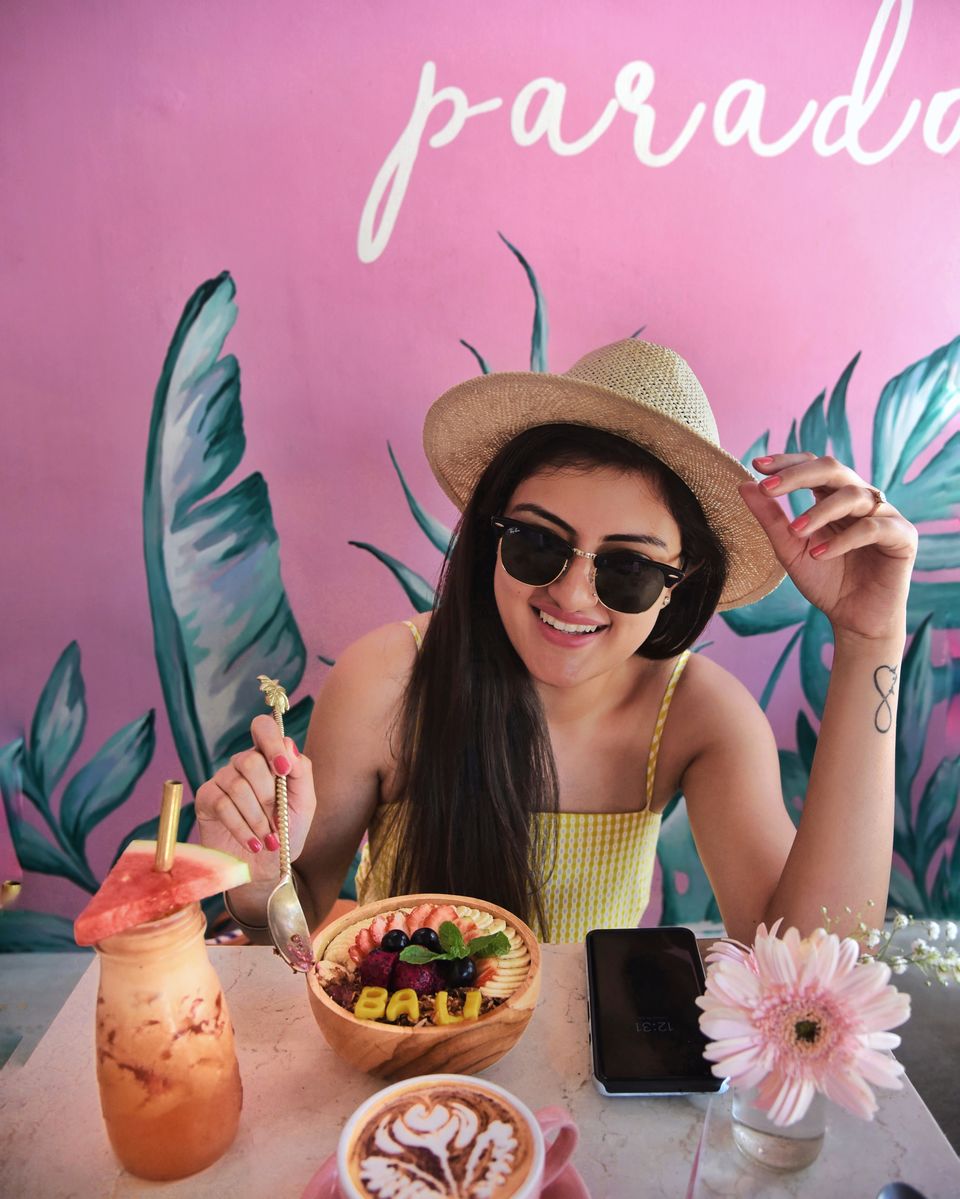 Our favorite is their 'Berry Tropical' smoothie bowl, filled with the freshest of fruits, served in a pretty 'Bali Vibes' bowl.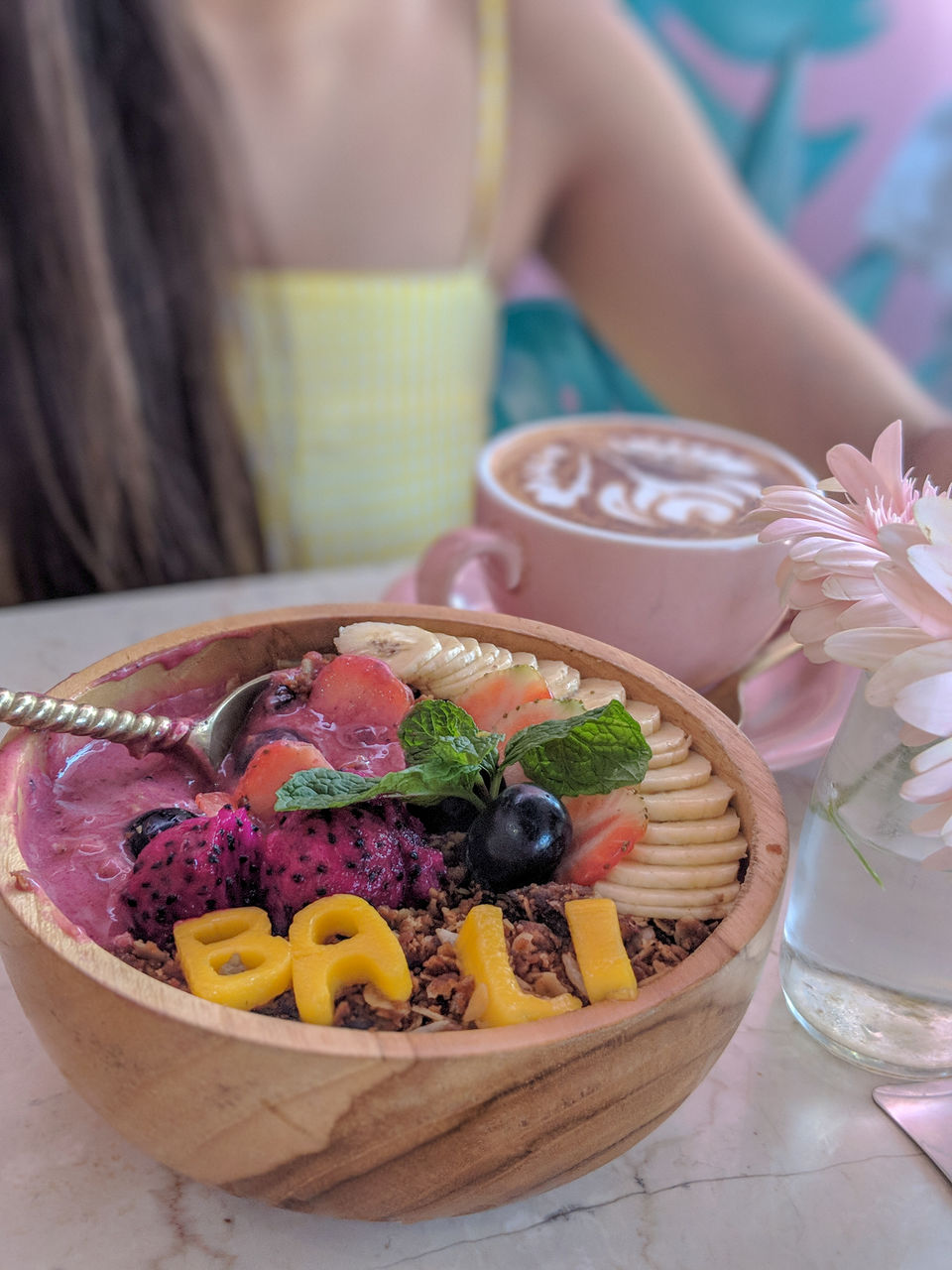 Pro Tip: Kynd Community is extremely popular among the tourists so ensure you reach early to find as you enjoy their delicious juices, bowls, salads and burgers.
b. Cafe Kimsoo, Bali
A retail therapy heaven, Kimsoo is just out of a white posh fairy tale!
As you walk into the store, witness a wide range of chic & contemporary home ware, earthen ceramics, vintage pieces, classic furniture and a lot more.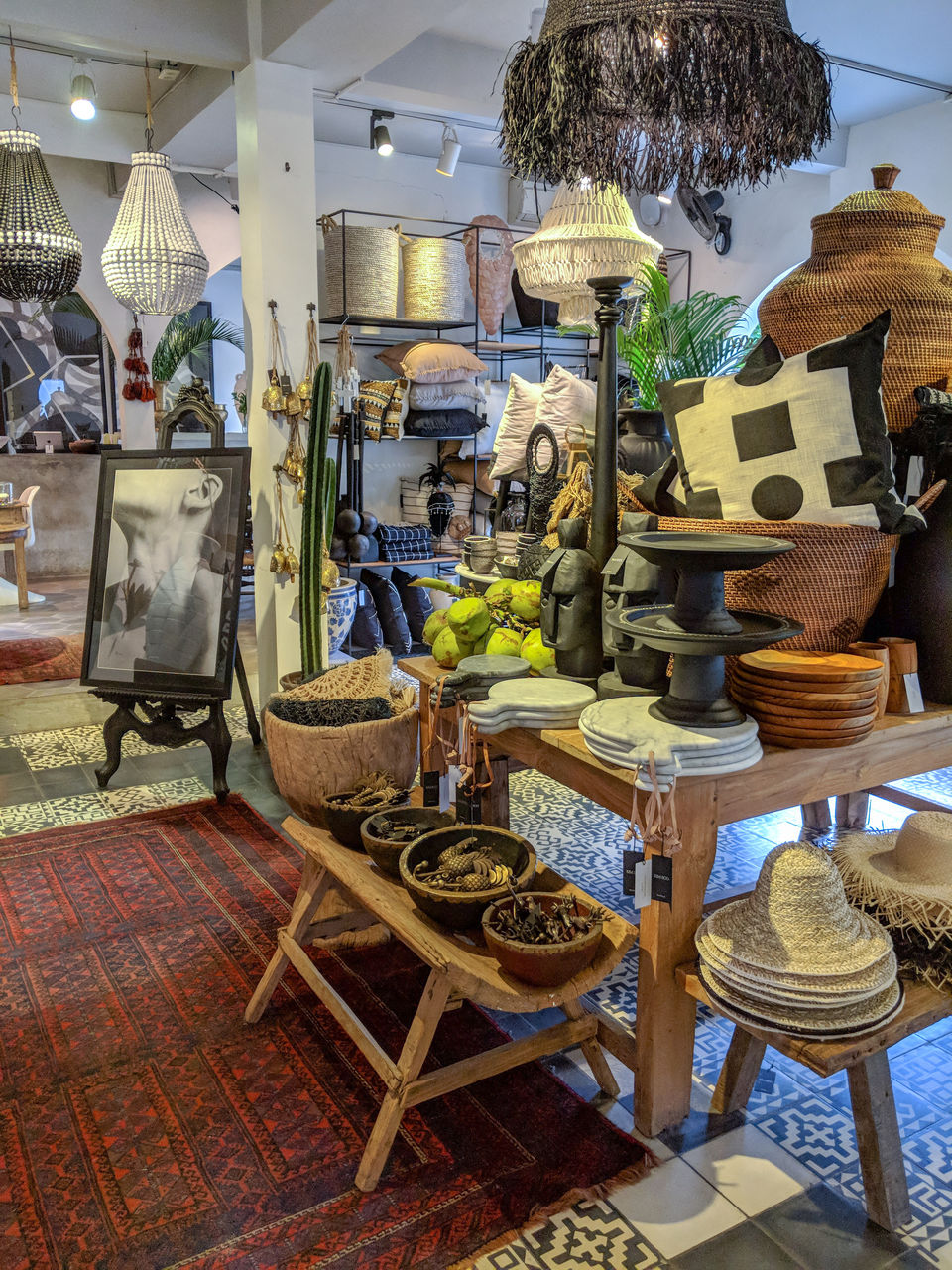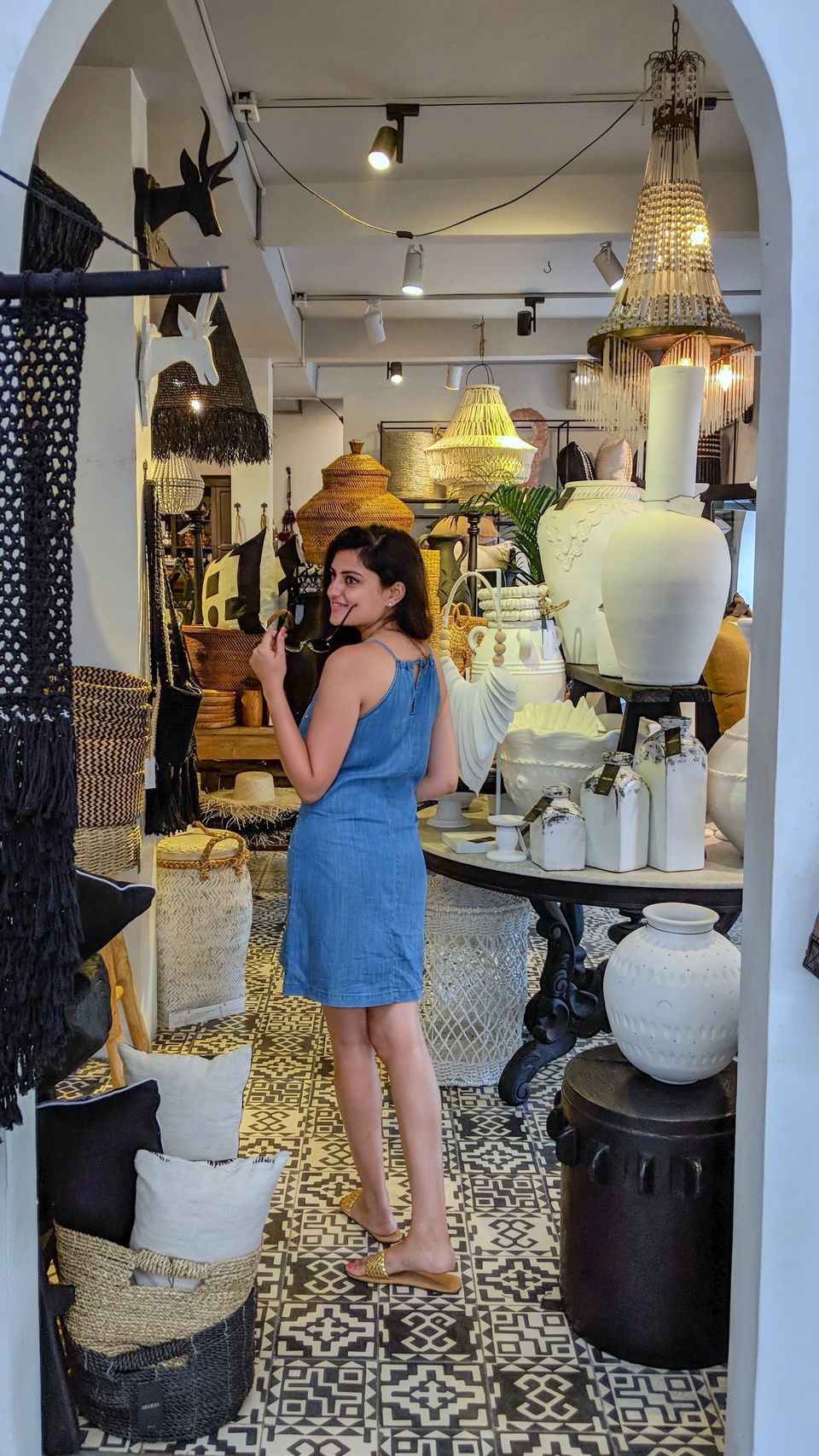 Cafe Kimsoo is an extension to the home decor store. With french marble top tables, a mix of trendy, ethnic and boho interiors and a delicious menu, the cafe makes for a wonderful breakfast & brunch spot.
Pro Tip: Don't miss their fresh fruit bowls and the oh so heavenly French Toast!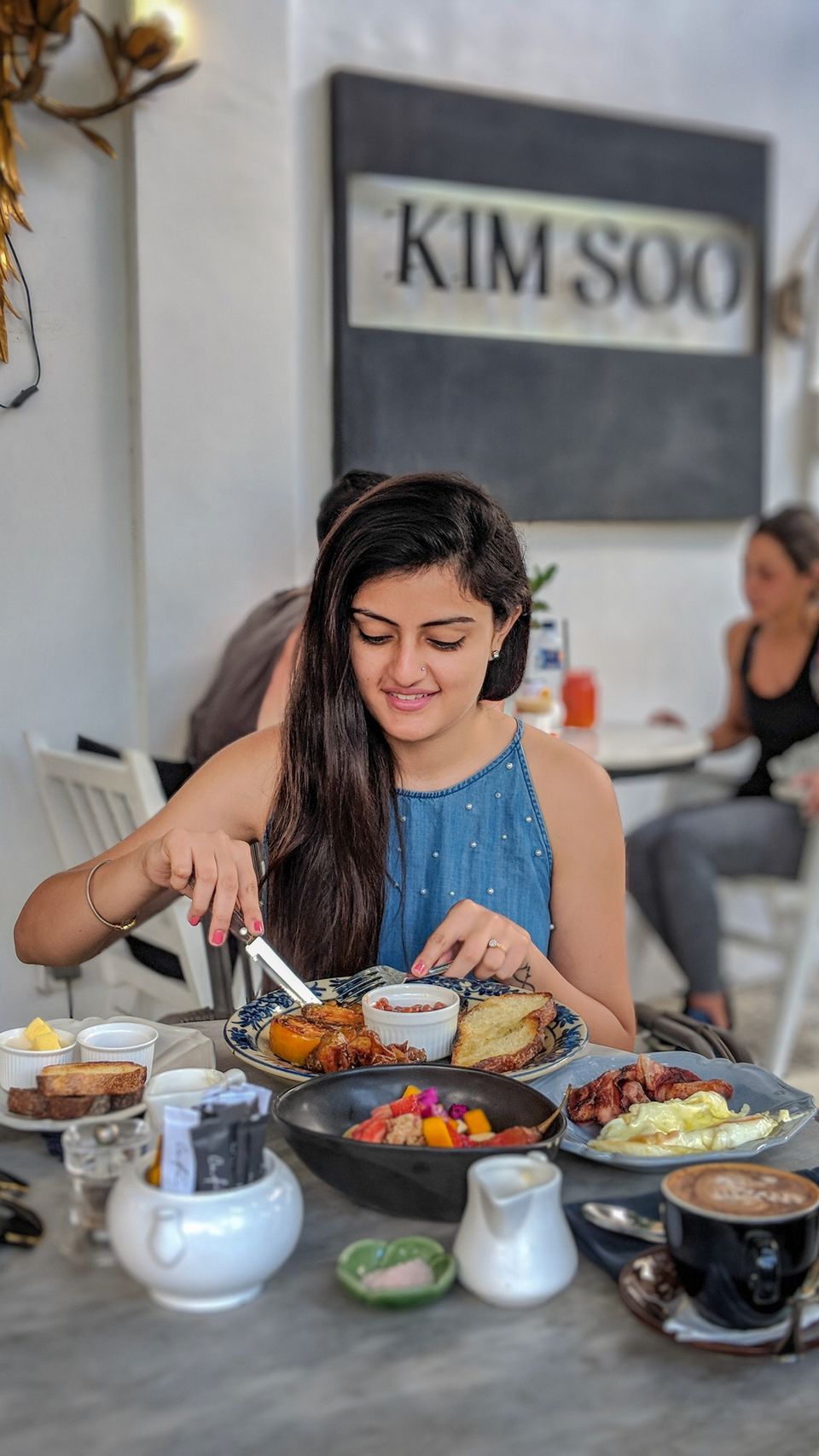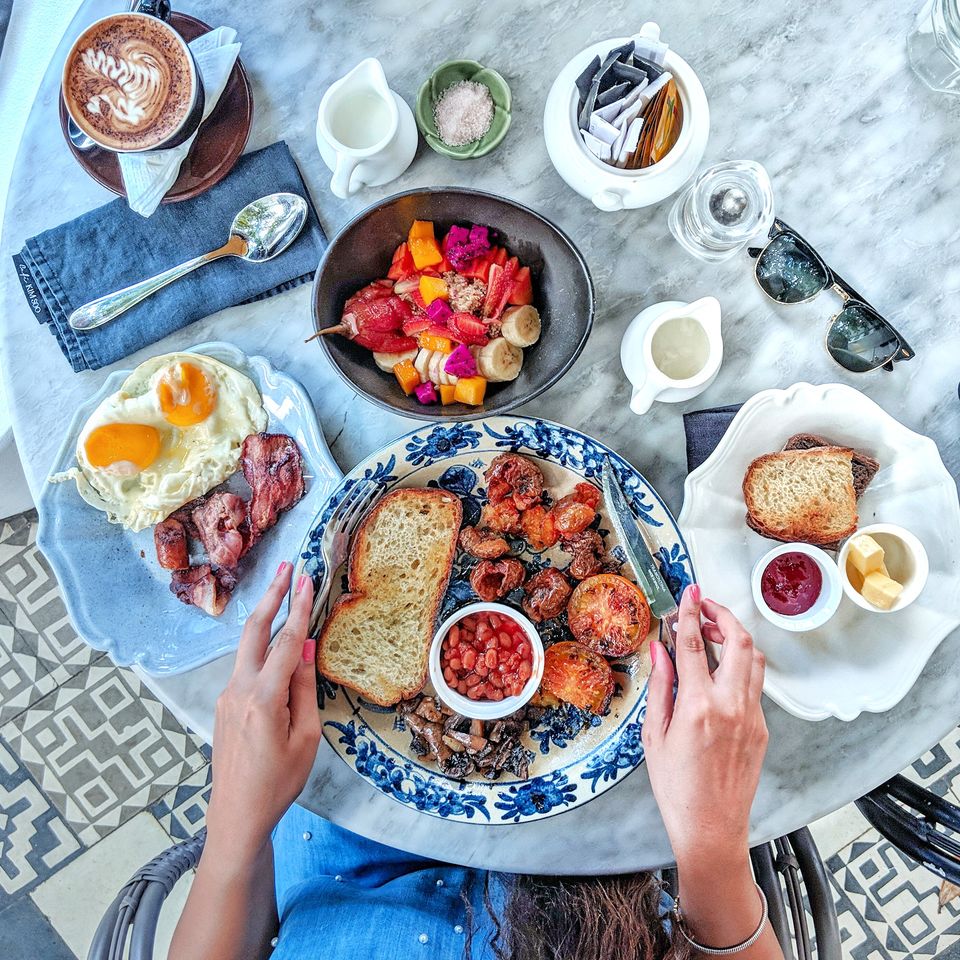 c. Nook, Bali
When you dine at Nook, it is not just a treat for taste buds but also an absolute treat for your eyes.
Located in one of the narrow lanes of Seminyak, Nook is all about delectable traditional Indonesian cuisine amidst nature. The cafe is perfectly situated around lush green rice fields and truly lives up to the tropical vibe of Bali.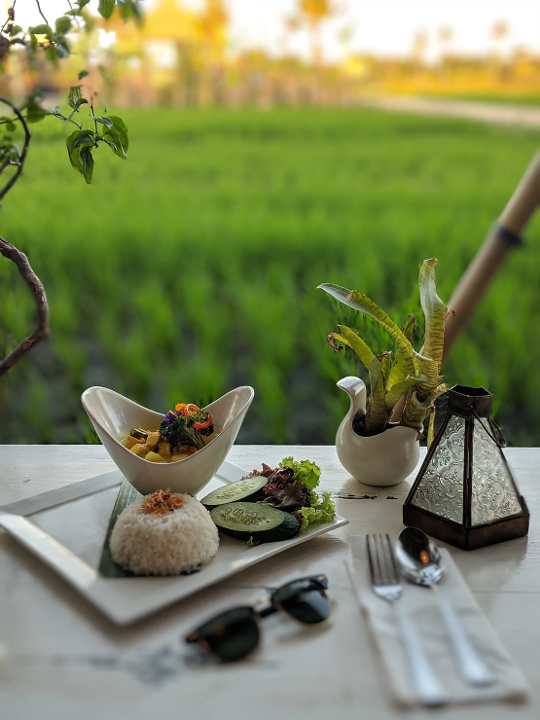 5. Watching Sunsets at the Beach
If you are in Seminyak and you haven't spent a lazy evening on a colorful bean bag at a beach, have you even been to Seminyak?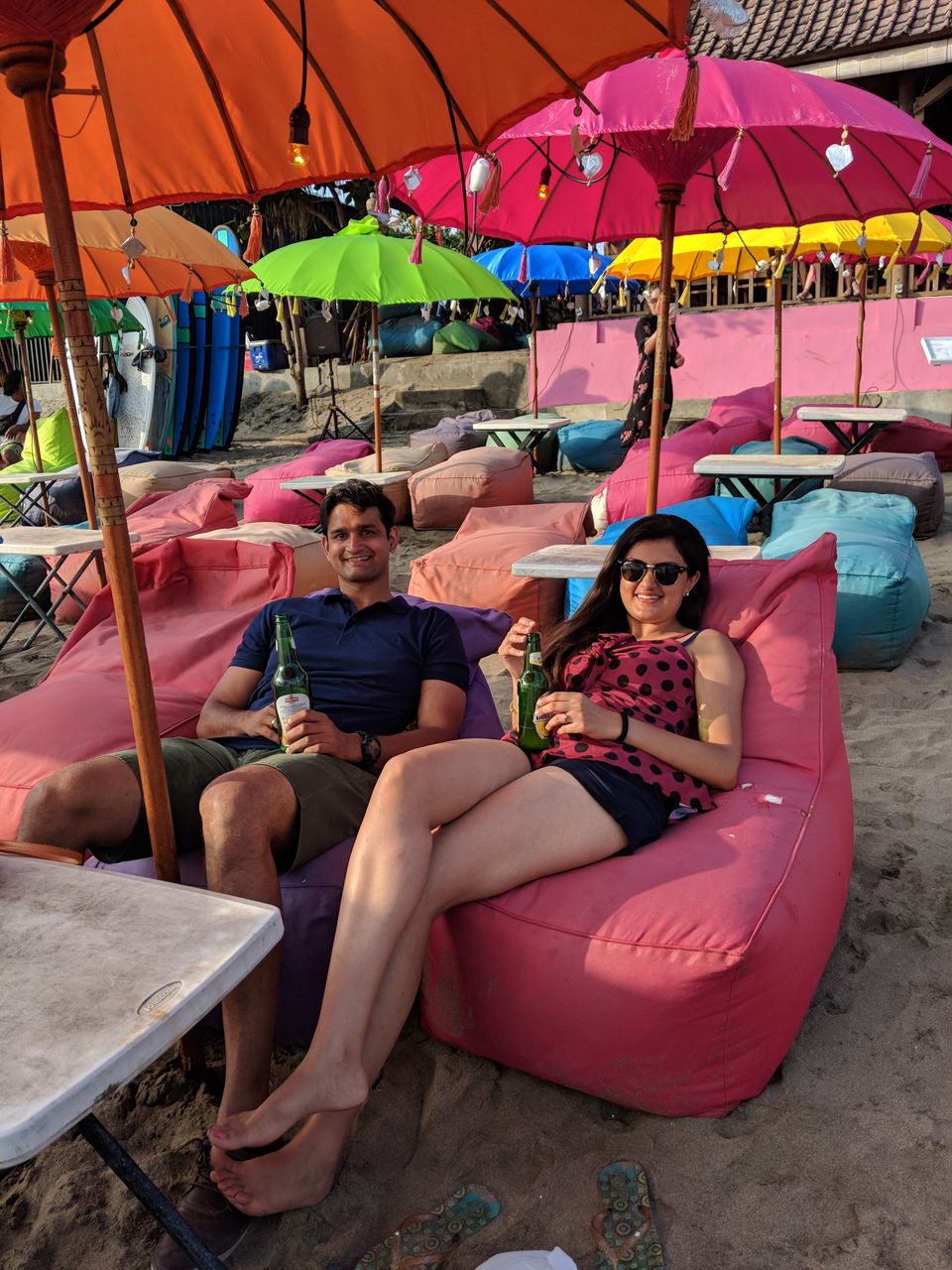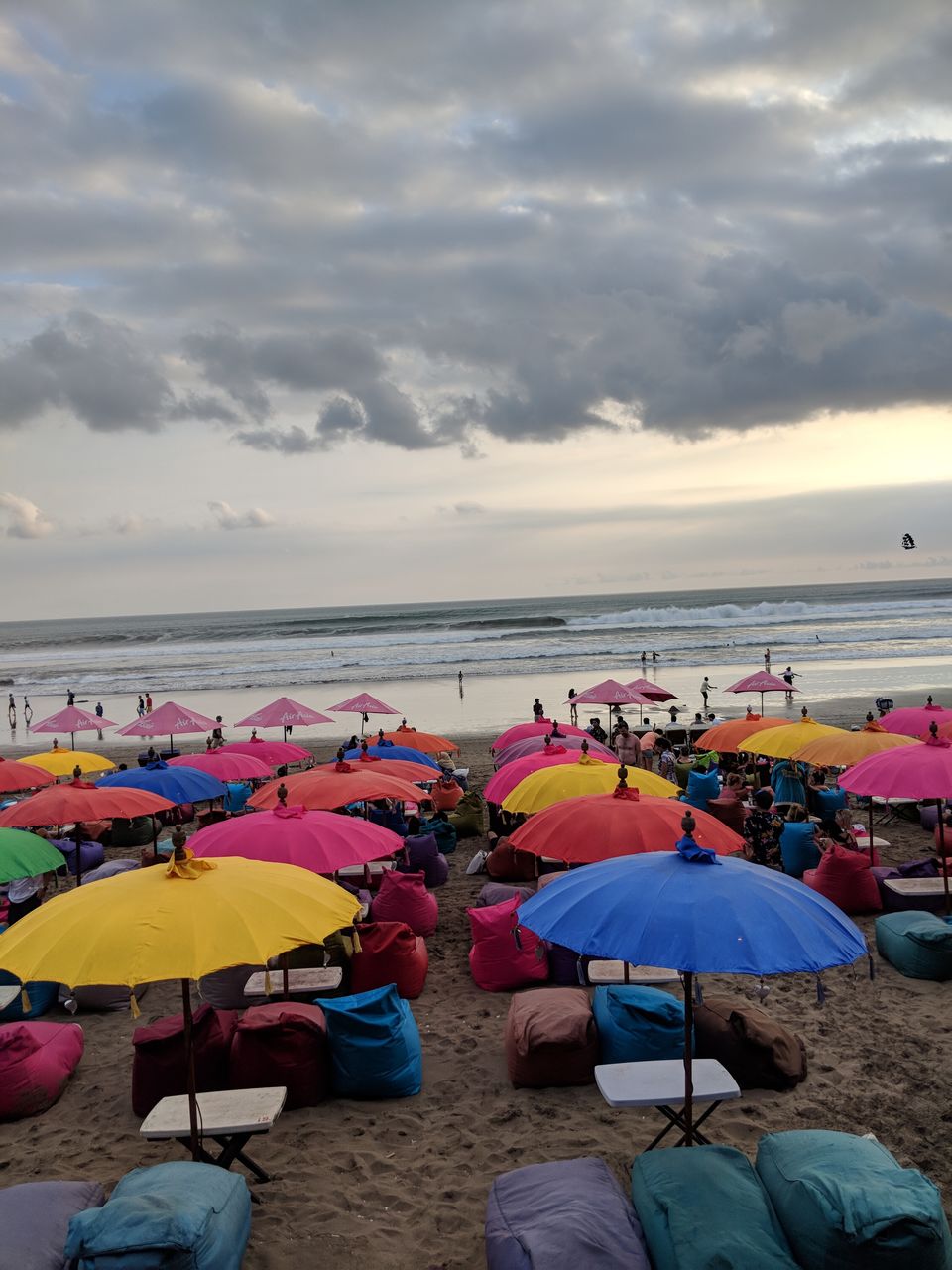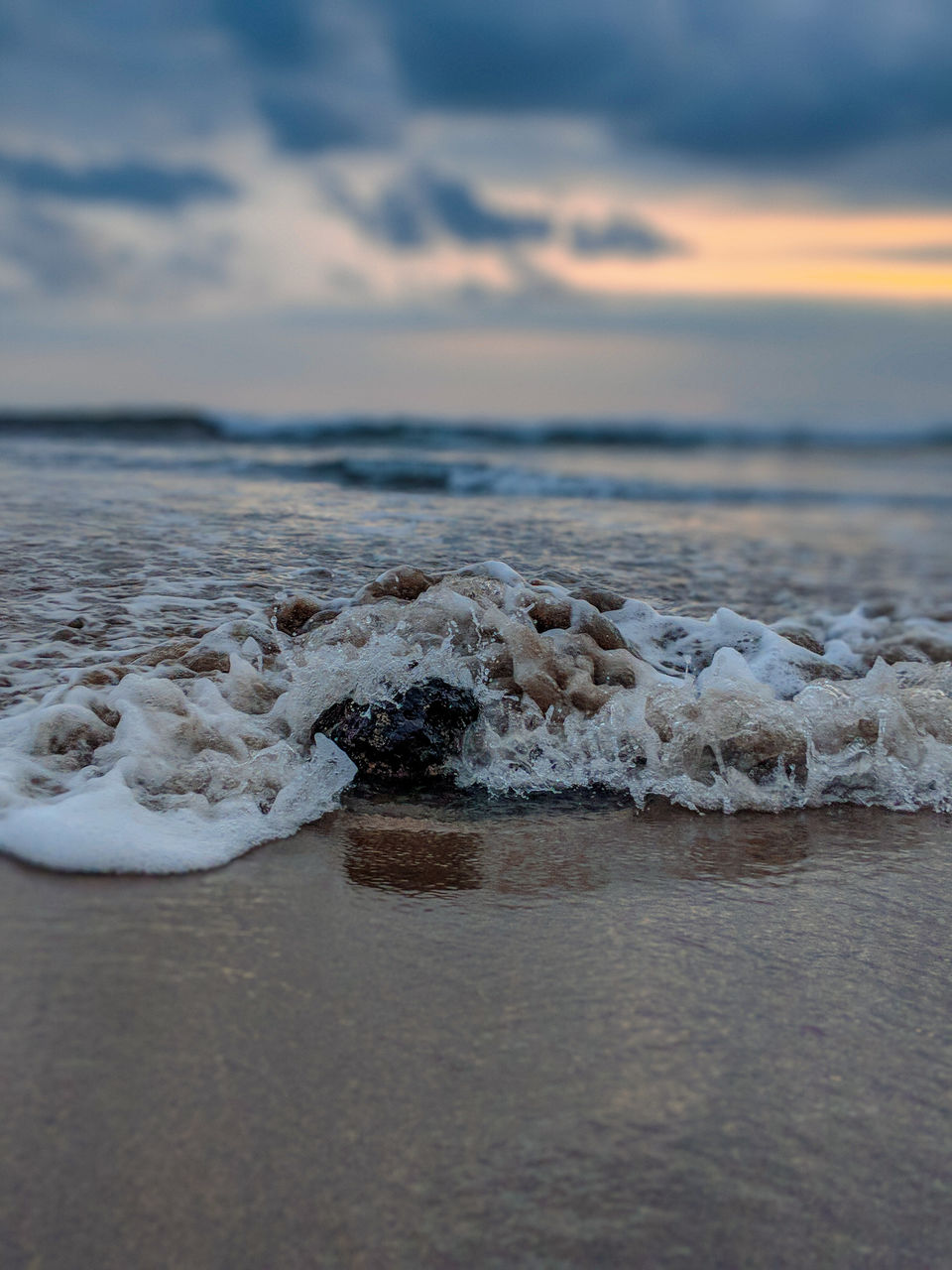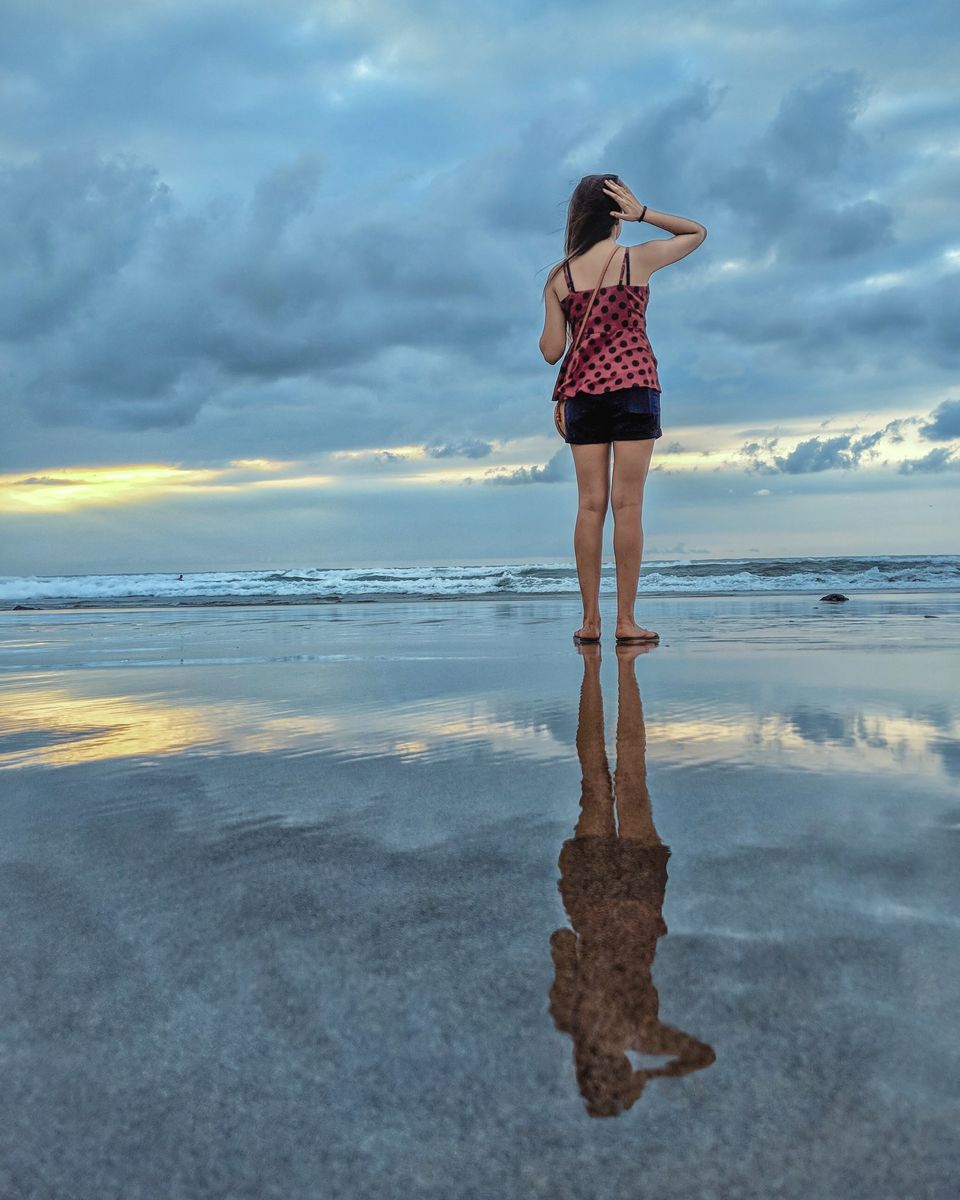 On any one of your evenings in Seminyak, we recommend visiting the Jalan Double Six beach road, which runs perpendicular to the beach. Unwind and relax, listening to the live bands play soulful music, with a chilled Bintang by your side, as you watch the mesmerizing sun set behind the horizon.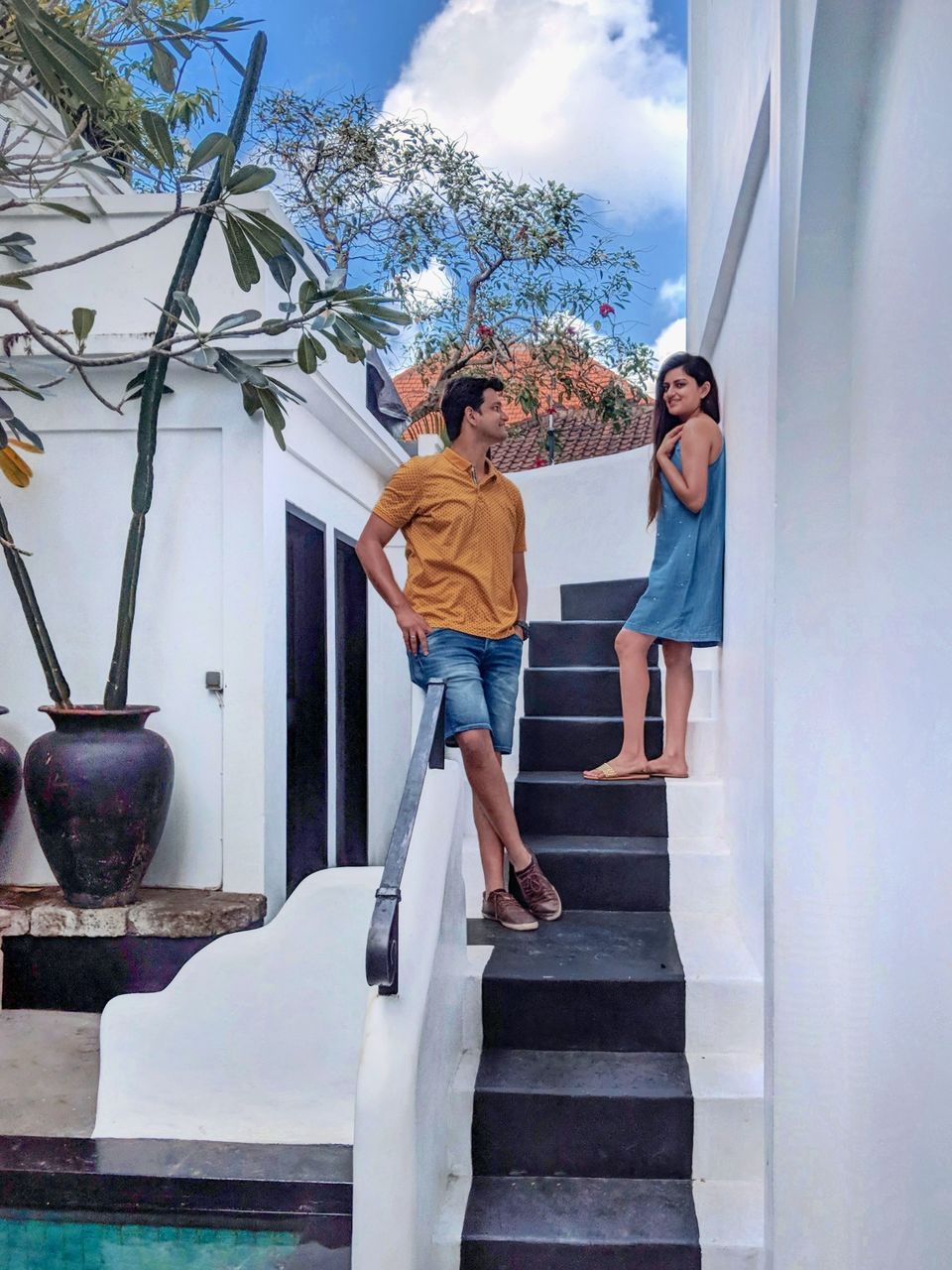 We hope our blissful take on Seminyak will help you plan a holiday to this paradise island. :)