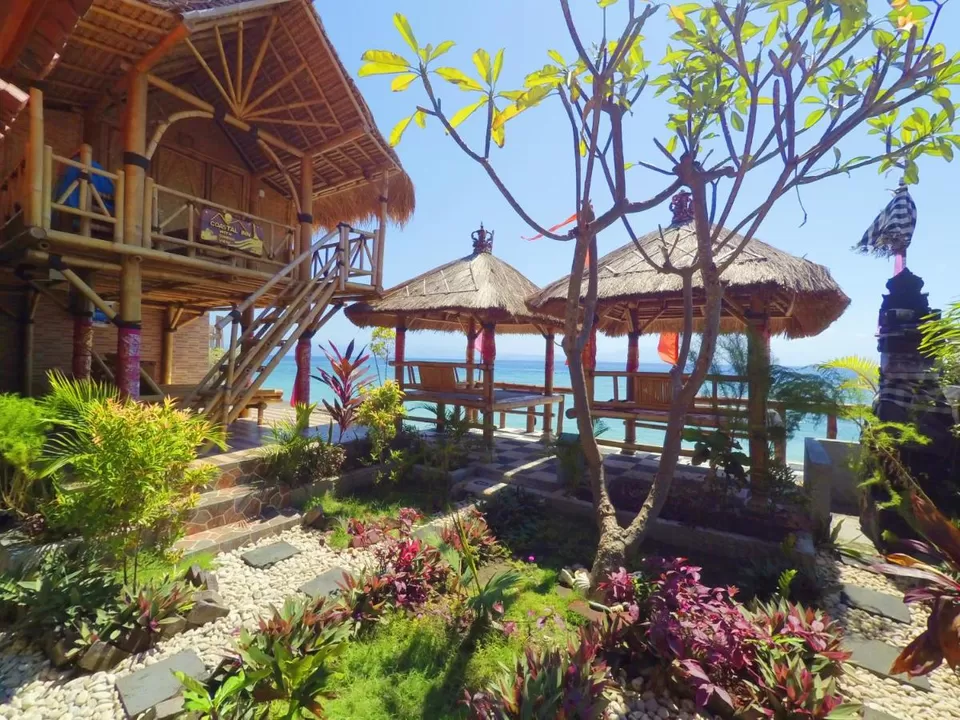 If you're visiting Bali, but not going to Nusa Penida - it is like having pav bhaji and asking the waiter to not add butter to it!
Yeah, we are talking about the famous Nusa Penida steps that take you straight to a happy (hopefully so) gang of manta rays swimming to the shore of Kelingking beach. And whilst you think it's easy peasy to climb down at least 100 steps and then climb back up just for some Instagram worthy pictures, trust me, its not!
But hey, if you plan to go to Nusa Penida, make sure you add this activity to your bucket list. If not for the manta rays, you will definitely spend some time wondering if this place is even real, walking on heavenly beaches, drinking super affordable cocktails whilst watching the breathtaking sunsets.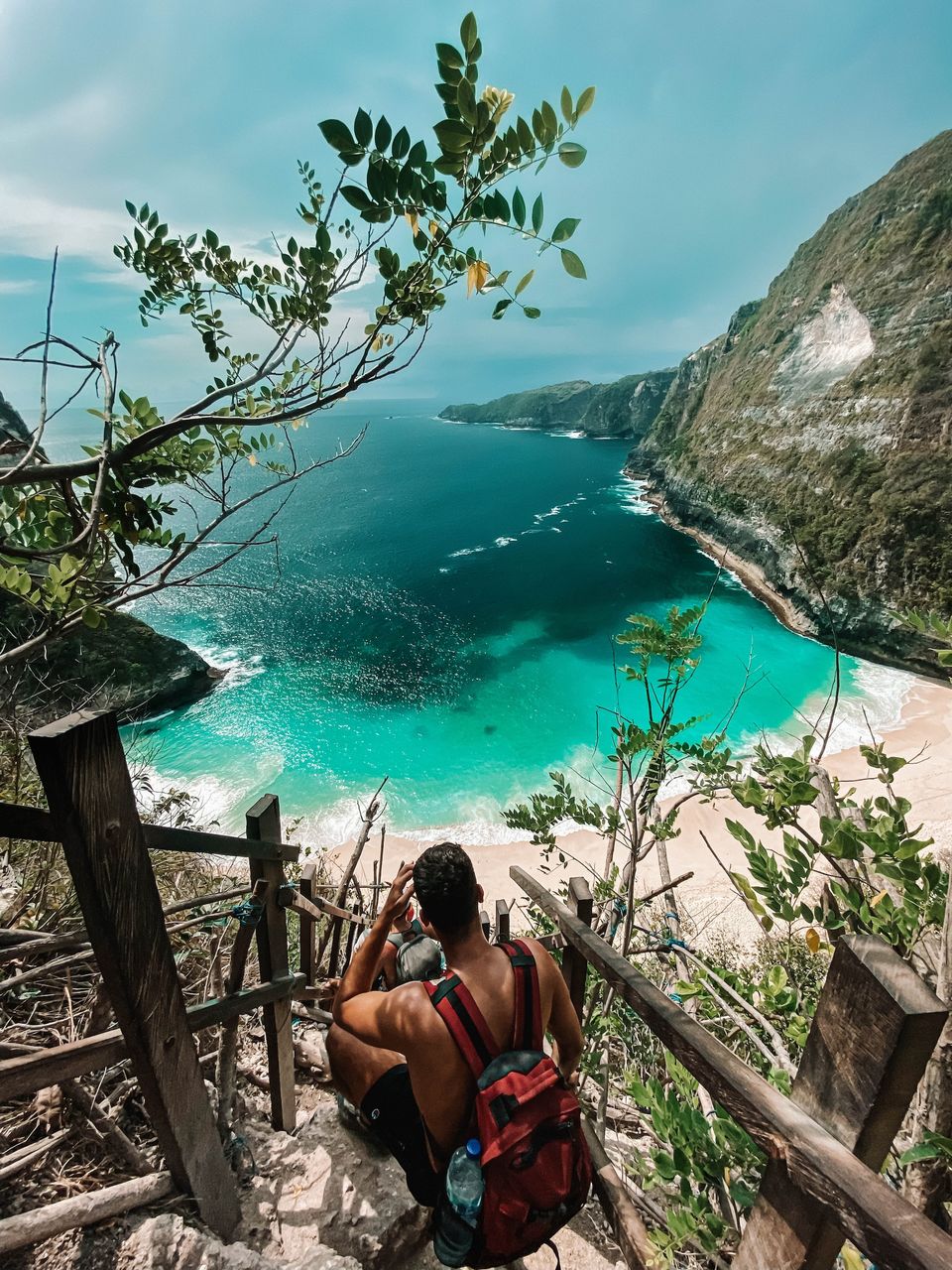 Most people choose to visit Nusa Penida on a day trip. But on your next trip to Bali, instead of doing a day trip to Nusa Penida, you should plan to stay in this day dream worthy destination at least for one day. With it's rapid growing popularity, Nusa Penida has become popular amongst all - couples, friends, families and even solo travellers! Whether you are a die hard romantic or someone who's looking to take a break from the dramas of your ex, Coastal Inn in Nusa Penida is the perfect way to detox!
Time For Breakfast With A Mesmerising View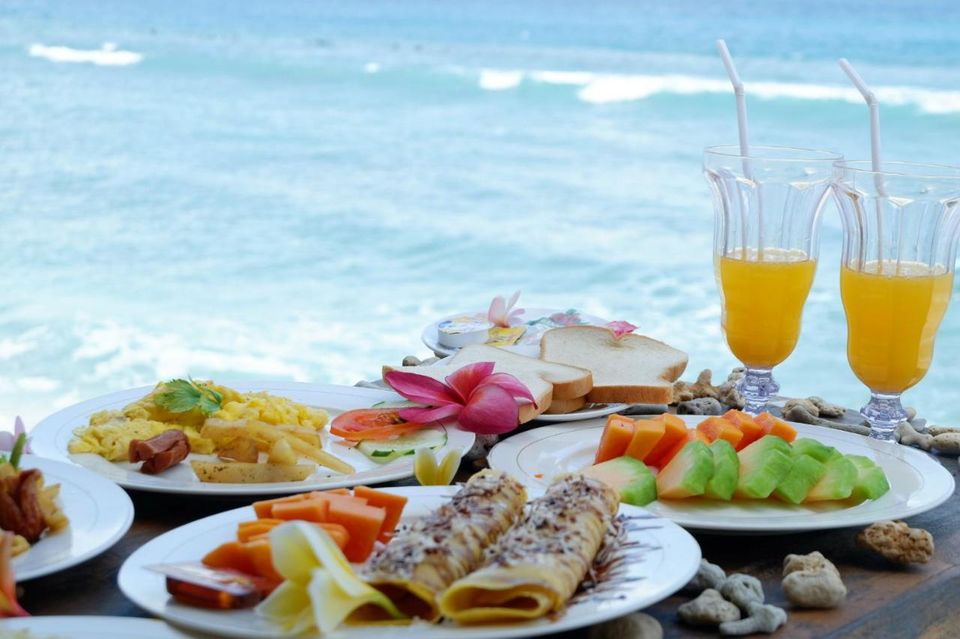 Offering both mountain and ocean views, Coastal Inn is located by the crystal clear waters with a 3 deluxe double rooms and 1 single room (bamboo house) which are right on the beachside and 8 single bed dormitory rooms that are in front, close to the city road, making it a good choice for a group of friends.
Chill by The Blue Waters
Needless to say, this property has a private beach, where you can enjoy some me time. Only 15 minutes bike ride and you are in the busiest part of Nusa Penida with Insta-worthy cafes and priceless sunset view bars!
But hey, when you have a private beach to yourself why go anywhere else?
Who Can Stay Here?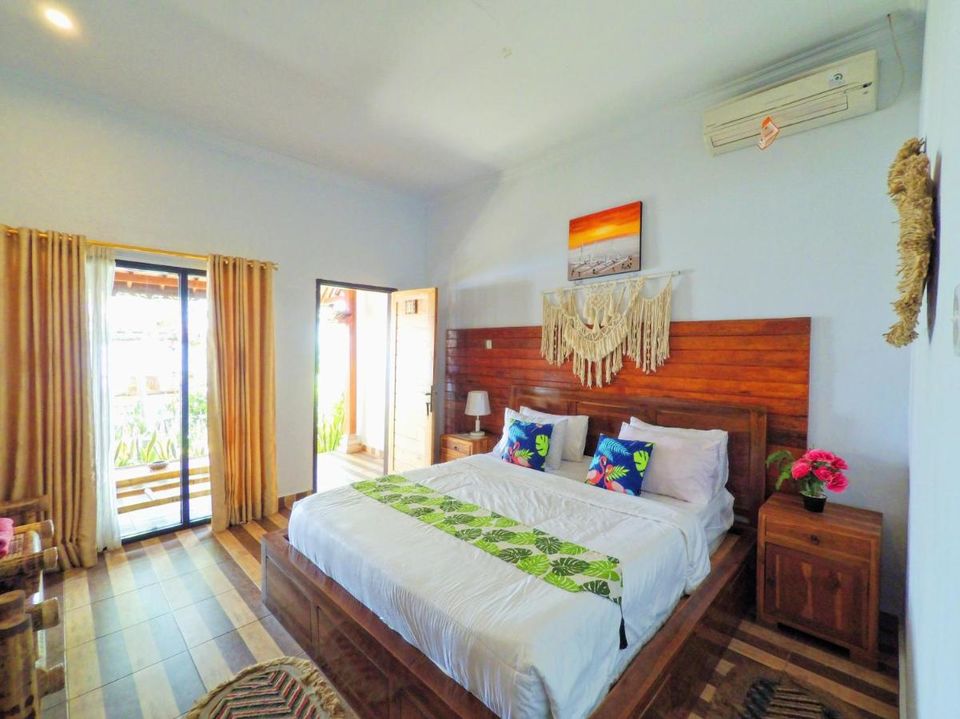 Honestly, anyone! As long as you are someone who loves the ocean! (Why else would you go on a beach vacation?)
This boutique hotel is made for people who love the peace and everything that Mother Nature has to offer. No matter whether you're planning to bring your kids or your parents, be sure that everyone will fall in love with this place.
Location Details:
Coastal Inn is strategically located near several restaurants that are only 100 meters away, petrol stations that are just 200 meters away, ATMs, Banks (1km) and Sampalan Harbor (slow ferry & fast boat port 1km).
Closest Airports: Ngurah Rai International Airport 45 km, Lombok International Airport 78 km
By Speedboat from Sanur Beach (easiest way!)
By Speedboat from Tanjong Benoa
By Public Ferry from Padang Bai
Address: Jl. Ped-Buyuk Kutapang Kangin, Batununggul, 80771 Nusa Penida, Indonesia
When is The Best Time To Visit?
The best time to visit Nusa Penida is from May to September making them dry months, and it's easy to explore the island. But if you are in a mood to visit Bali now, any day is a good day of the year for a beach day on Nusa Penida!
Booking Details
Cost: INR 1,490/- for a double room with seaview
Book Here or Whatsapp on +6283119995326
Check out my other articles on Bali, which will help you while planning your dream trip!
All You Need To Know Before Planning Your Next Bali Trip!
11 Amazing Free Things You Should Do in Bali For The Best Holiday Ever!
I Visited Bali Four Times and Here Are My 11 Reasons Why It Should Be On Your Travel Radar For 2022!
For more travel tips follow me on Instagram @curlytravelmess.
Ready to travel for free? Earn credits and redeem them on Tripoto's weekend getaways, hotel stays and vacation packages after the pandemic is over!
Explore the best of travel inspiration on Tripoto Instagram!