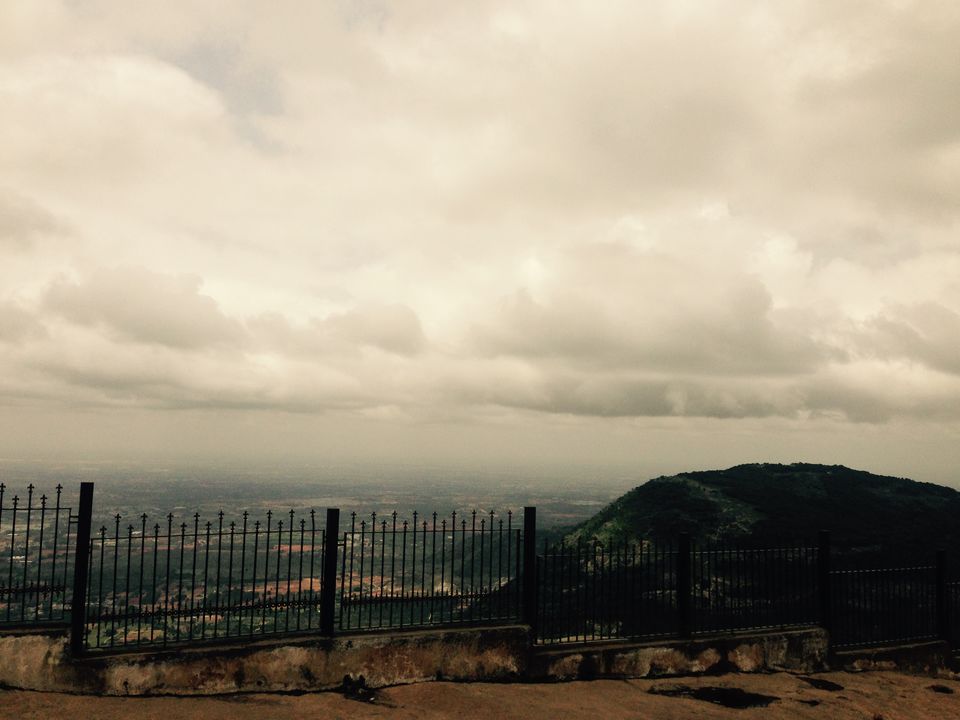 Nandi Hills, one of the breath-taking spots around Bangalore and perfect for a day or weekend trip. After longing for years, I finally visited Nandi hills last week along with my local friend in Bangalore.
We planned to have this trip to be very budget-friendly one. Hence, we hopped onto the first KSRTC bus that started off at 8.30 am from Majestic to Nandi hills. It took two hours for us to reach the top. The ticket per head was Rs. 60/- and I recommend you to carry your own food supplies and water though you can still get to see shops at the top of the hill and beware that there are monkeys like everywhere. You, at times, would find monkeys more than people so be precautious about eating around in this place.
I recommend you to wear good sports shoes and comfortable clothes if you are planning to cover all the tourist spots. All these spots are pretty near to each other and accessible by walk. This place is also famous to view the sunrise. For this, you need to start from Bangalore as early as 4.00 am. This place is best explored when you have your own vehicle.
To make it one of the memorable trips, start early to view the sunrise and explore other places with your closed one(s).
Keep travelling :)