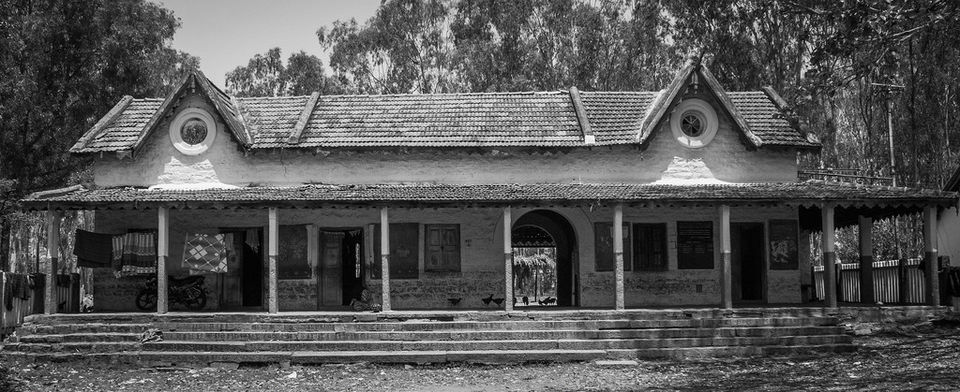 We were busy passing the binoculars to one another to get a better glimpse of Black-lored Tit which we were lucky to spot while trying to identify the bird through her calls. That's when we were approached by a group of teenagers curious to know what we were looking at. Well, that turned out to be an opportunity for us to know more about the place the way we wanted, where our curiosity over powered theirs.
This place is part of a huge debate and discussion to be nomenclated as one of the Heritage Sites of the region. Also can refer to an article by Siddhartha Raj published in "The Hindu"- https://www.thehindu.com/features/magazine/siddharth-raja-on-the-100yearold-nandi-halt-station-that-time-forgot/article8537161.ece. A 100-year-old six-inch gauge railway line used to pass through the station, which was started as a part of light railways from Bangalore Chikballapur in a colonial style of architecture.
We were unable to accept the fact that we were actually standing inside a railway station which in itself is so visually appealing and also unbelievably hygienic. "Nandi Halt" is located at an approximate distance of 20 km from the actual Nandi Hills, Devanahalli, Bangalore Rural.A combination of architecture, nature as well as tranquility and heritage perfectly frames this property. It was a mini picnic for us out there as we sat around a huge banyan tree, having our healthy breakfast of packed sandwiches and chilling.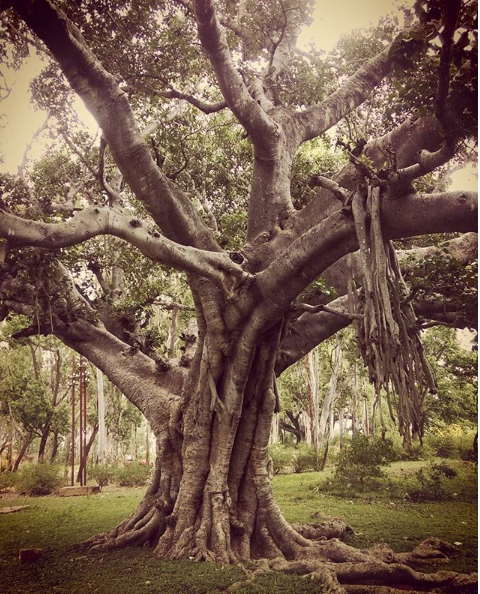 Surrounded by tall "forest red gum" trees throwing its old school vibe, it is one of the oldest railway stations in Bangalore,still remains less explored or known to people. I too strongly support that this place must be given a heritage tag and trains running here must be diverted and put into use to cut short the journey and time between Kempegowda International Airport and city railway station.
In the meanwhile it is always open to the regular public for a visit or two. I genuinely request those who plan to visit after reading this not to litter the place around, carry your garbage back. Man-made or natural,pristine form is always more admirable. Travel Responsibly!!
We were on an excursion to Nandi hills to involve in some bird watching,getaway from the city and to witness some mystique moments of clouds early in the morning. But soon got fed-up of the crowd and no availability of peace(of which we were in need). This led us in discovering the picturesque structure at a proximity to the hills in the village of Nandi.
Above information is all we had when we arrived at the place for a visit. We were welcomed by a list of tariff as minimal as rs.2 on a black painted wall which itself seemed too old,the tracks were closed at a little further distance with some kind of a barrier,the family that lived there didn't respond well to our queries; series of which seeded a doubt on our minds if the trains still plied here. On the contrary to that we found a ticket on the floor and a list of timing of the trains those arrived and departed from the station.It was a huge dilemma until we had a conversation with the kids who let out all the information such as their destination place, how often do they travel and how the barrier in the front will be removed as the train arrives.