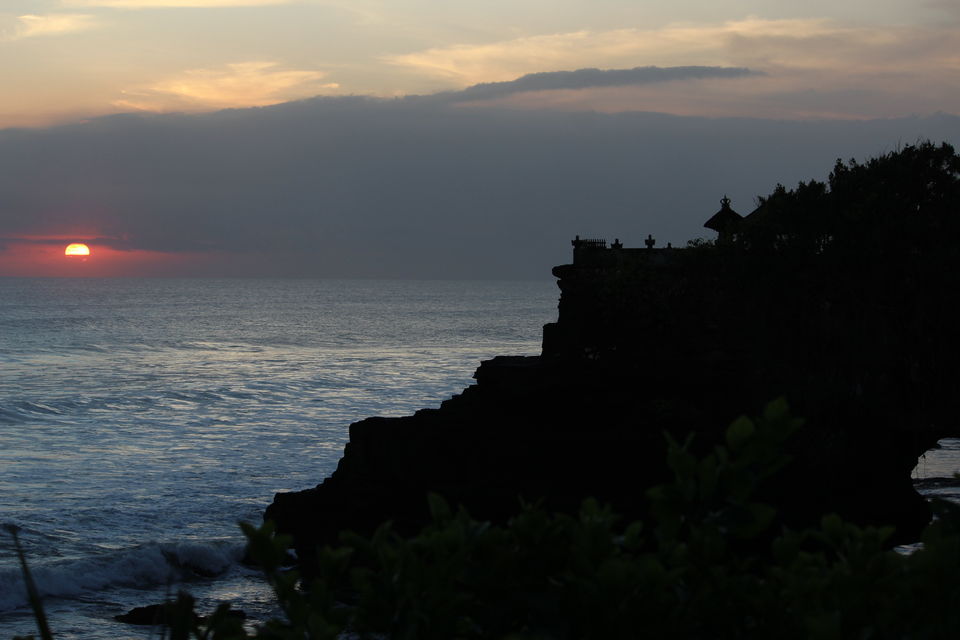 Bali is a mesmerizing place representing the beautiful culture and architecture of Indonesia.

The beaches here add more beauty to it.
To explore this beauty, we went on a week long self drive trip. Self driving will be a little messy if you are not used to traffic. Not for us. A person who can drive in India can drive anywhere else in the world.

We rented a car from the airport in Bali and headed towards seminyak where we had booked a hotel for our week long stay. Seminyak is less crowded when compared to Kuta. It is one of the best places to stay in Bali as there is less crowd, a beach near by, good hotels and restaurants and lot of super marts.
After a good night's sleep, we started the next day exploring the city. There were few monuments and well built stone temples. Later we headed towards Beratan lake. It is a small lake far from the city but with a scenic view. We were driving on our own and hence could always cheat on the itinerary that we had planned. Our initial plan was to visit Ubud after the lake, however we ended up in the botanical gardens. It was all worth. The temperature in the gardens suddenly dropped and we could feel the chill. This place is a huge green patch of flora in the middle of valley.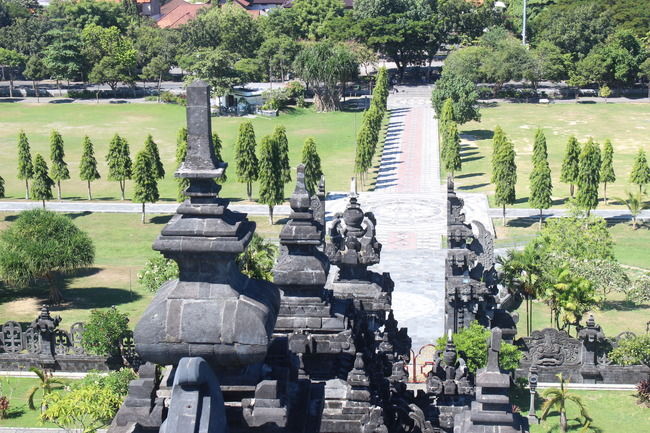 Tanah Lot
We spent half of the day in the gardens and later headed towards Tanah lot.
Tanah lot is a temple build on a huge rock residing on the shore and looks as if it is built on the water. The sound of the huge waves hitting the rocks, the temple and the sunset make this place a must visit. We were right on time as it was time for sunset. We enjoyed the evening watching the sun set into the ocean behind the Tanah lot temple . Everyone was awed to see the sky turn into beautiful orange and the day light fading away. A beautiful end to the first day of our Bali trip.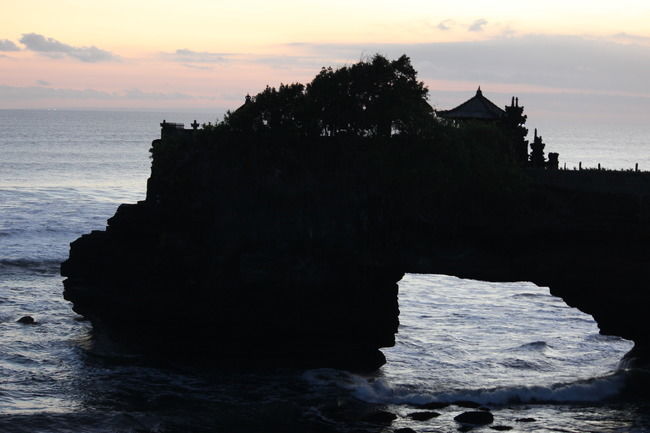 Green bowl beach
Green bowl beach is a hidden treasure and is unexplored amongst the tourists. We reached this place in the noon. There are about 300 stairs leading down to this beautiful paradise. Less crowd, shallow beach with stones that gives this place it's name. There are two beautiful limestone caves on the beach and the best time to visit is in the evening.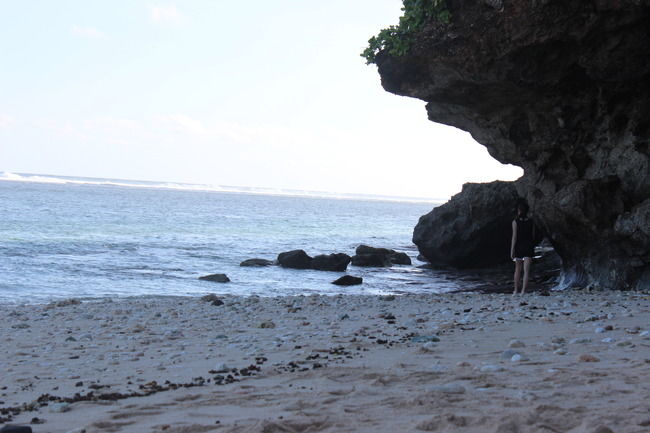 Melasti Beach
A 15 minutes drive from green bowl takes you to the Melasti beach. You will hardly find tourists here as this beach is famous only among the locals. There are many photo stops on the way and you will enjoy this ride. You can almost drive your vehicle on to the beach.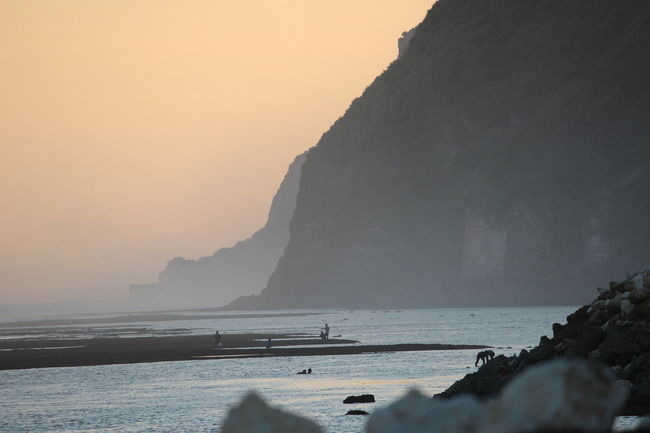 Uluwatu
This is a must visit in Bali. A beautiful spot with many temples surrounded with water from three sides. It is a temple built on a cliff. The sound of the sea and the view from the cliff is breath taking. Beware of the monkeys as you will get to see a lot of them. It is said that the monkeys are protectors of the temple. They wont hurt you but for your safety, do not carry any eatables.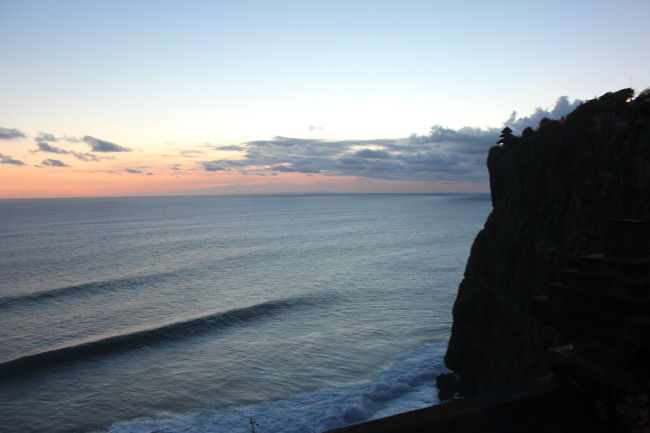 Be here in Uluwatu to witness the beautiful sunset and the kecak dance performance. There are beautiful sunset spots in Bali and if you plan well, you can visit many of them. Kecak dance is a traditional dance performed with fire and is an offering to the god that resides in Uluwatu temple. It is performed everyday after the sun set.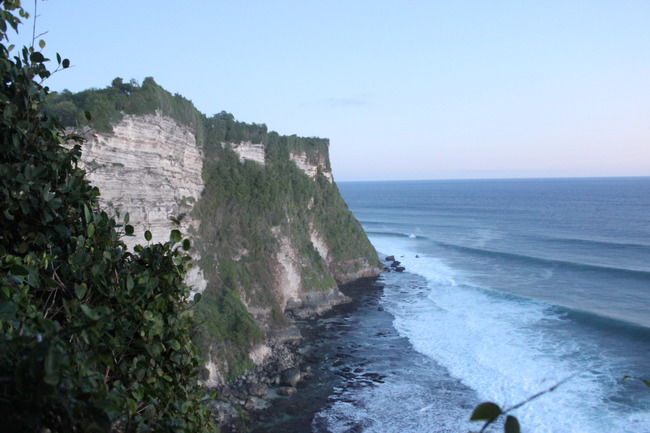 Nusa Lembongan
Nusa lembongan is a beautiful island about 30 minutes by ferry from Sanur port. You can directly book a day trip from Sanur. This place is famous for snorkeling/ diving. Book a full day trip to nusa lembongan/ nusa penida and you will not regret it. Lots of colorful coral and beautiful fish in all the three famous snorkeling spots. The water is shallow and snorkeling here is a treat for your eyes. All the trips usually end with a beach side lunch and kayak into the lagoon. All worth the money and time that you will be spending.
Other Spots
There is a water park, Waterbom if you want to enjoy some adventure water rides instead of the natural beaches. This is located in the middle of the city and is a 10 minutes drive from Seminyak.
There are also some shopping malls in Kuta where you can spend some time. many beaches within the city like the kuta beach and seminyak beach which offer you good food.
If you want to enjoy water sports like paragliding and jet skiing, head to Tanjung beach in Benoa. There is a long toll bridge build on the the surface of the sea that connects the two sides of Bali. this will be a pleasant drive and you can give it a try while visiting Uluwatu.
There are many tiny beaches with in Jimbaran that are only known to locals and you can get there if you take the help of locals. We went to one such beach on the other side of the Tanjung and it was secluded with no one on the beach except for my husband and me.
Bali is a place to explore. We had an amazing time exploring this treasure. Spend less time on the regular tourist spots and try exploring new places. All the roads are clean and green if you drive outside the city and almost at the end of every road, there will be a hidden treasure.
Bali is a treat for your eyes and is a lovely place to understand the Indonesian culture and tradition. Every piece of architecture has its own story. There are many mesmerizing beaches and is a must visit for divers and snorkelers to explore the sea life. Not to forget, this place is a home for food lovers too.
Frequent searches leading to this page:-
Bali honeymoon package cost, Bali honeymoon packages from Chennai, Bali honeymoon packages from Kerala, Bali honeymoon package from pune, Bali honeymoon package cost from India, Bali honeymoon places