Overshadowed by the spell of contemporary shopping alternatives, Shivajinagar, the traditional commercial hub of Bangalore City hides within a treasure chest for 'F' word junkies. And the 'F' word here is truckloads of FOOD.
Known for being the hub of best perishables in the city Russell Market is the oldest market complex inaugurated in Bangalore dating back to 1927. The wide variety of fruits and vegetables speak volumes of this yet underrated market.
Step in and prepare to be awestruck by the neatly placed, brightly coloured and never-seen-before fruit varieties. And if you are fond of dry-fruits, prepare to part with your cash. You have a wide range of them all the way from Jordan, Turkey, Yemen and where not.
Looking for a place with a character? Well, Here you are! As soon as you enter to your left will be the fruits and dry fruits section while the rest of the space is taken by florists. On the other side of the complex is the market for veggies fresh from the farm. Dimly lit hall, shabbily dressed walls, welcoming faces and a lot of eatables- ripe and raw, processed unprocessed, live and dead. Yeah! Right next to the complex stands the huge Beef Market that makes the largest meat shop in the city. Be it any kind of fish or shrimp, name it and you have it. Beef Market witnesses it's largest crowds early in the day on weekends when the meat lovers turn to it for their not so pious cravings.
The street food lovers will dig this place for there is a plethora of budget-friendly options to choose from and not enough space in the tummy. The aromas of the Kababs and Biryani are enough to get any foodie weak at their knees. What got me hooked on the place was the caramel custard that I had in one of the shops. The idea is to not fill yourself up in a single shop and regret seeing another which for some undecipherable reason appears more tempting to your eyes than the previous one.
Exploring this food heaven could be quite daunting if you are left by yourself, so make sure you tag your best foodie friend along to be able to make the best out of the experience. Trust me it's an "experience" indeed.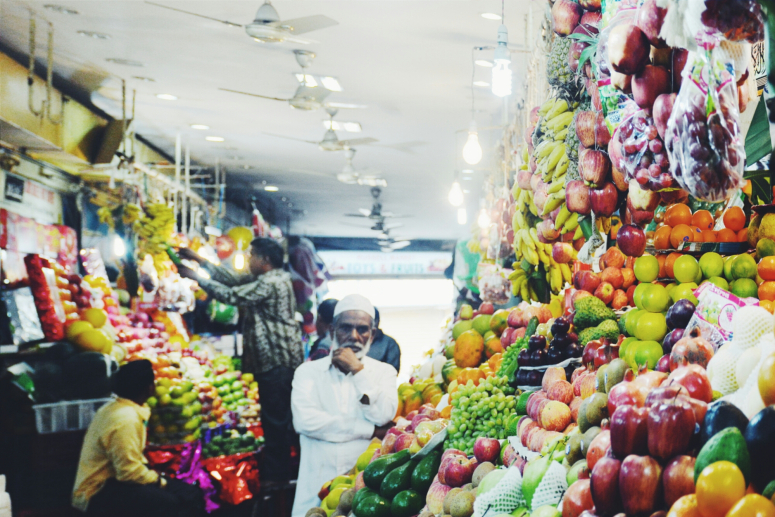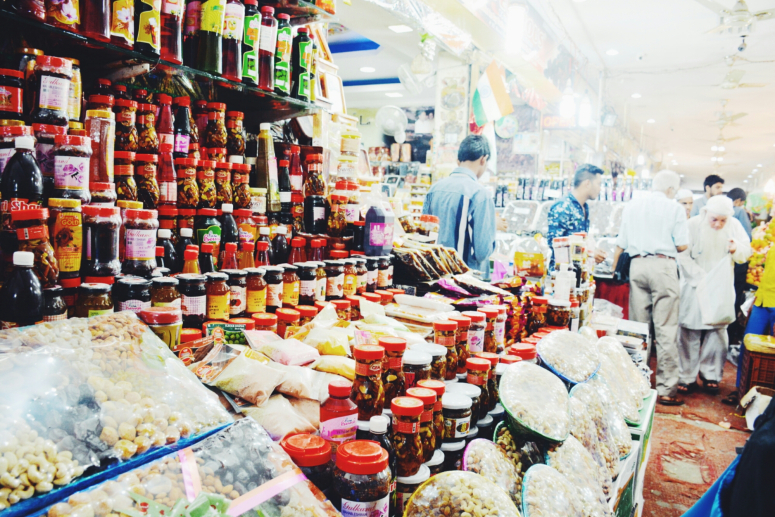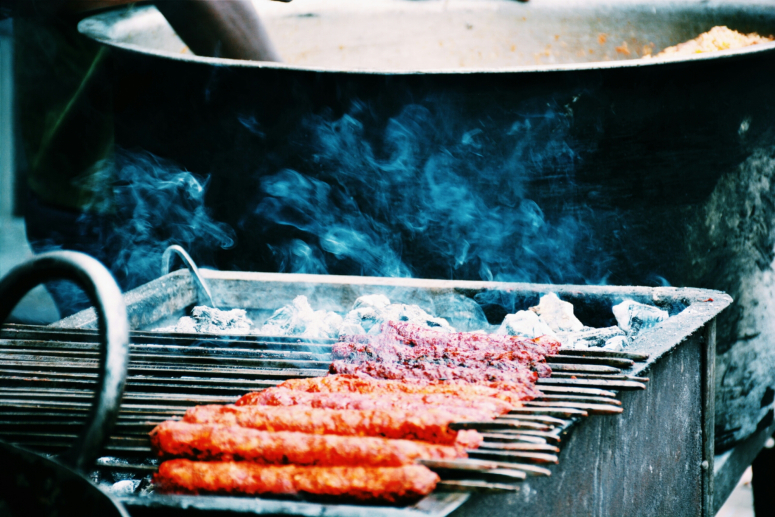 Russell Market MF Norrona St, Shivaji Nagar, Bengaluru, Karnataka 560001
This blog was originally published on 'COFFEE MUSTACHE'