1. Mekkah Cafe : Start your day the Suleiman style with a flavorsome cup of Sulemani Chai teamed up with a coconut puff at Mecca Cafe in Johnson's Market. Sheltered in a shabby archtop building on Hosur Road right before Audugodi, Mecca Cafe is s little hard to trace. However, once you find the place parking isn't going to be an issue .
2. Disney Bakery: For the Chai diggers out there ... There is another one in line. Disney Bakery is a Mecca for all the tea addicts dwelling in BTM. Ginger tea and samosas here are to die for. The place is flooded with people eagerly waiting for their glass of aromatic tea ranging from elichi, masala to lemon. Team your tea with a bun samosa or bun butter and you are done for the quarter of the day.
3. Airlines Hotel :Brunching under a giant banyan tree; pretty euphoric ain't it ? But that isn't all Airlines Hotel is all about. One of the most iconic places in Bangalore Airline's hotel serves mouth smacking dosas and the best Bourvita in the city. Airlines Hotel was started in the year 1968. Back then a drive-in restaurant was a very alien concept in the city.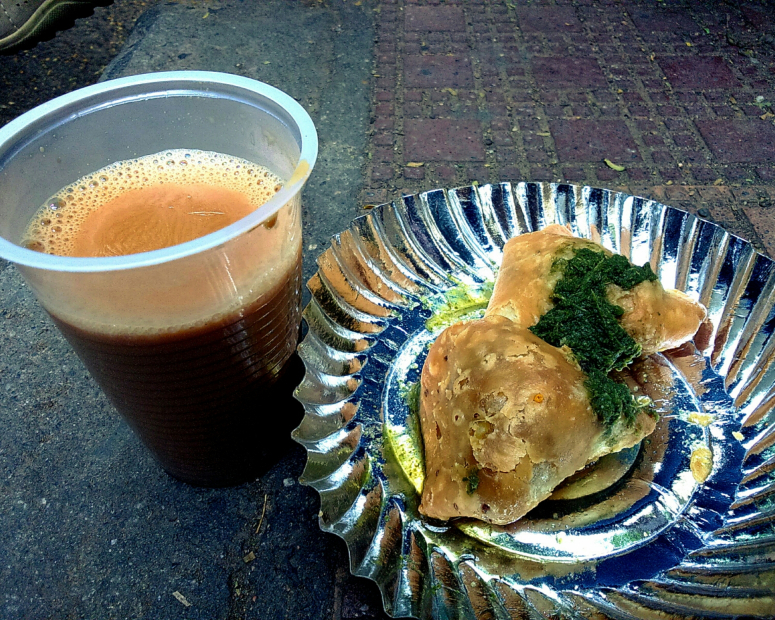 4. Blossoms Book Store: Ifyou are among those who get a high from the smell of old worn out books. Then you have fond a place where you would want your grave to be. Blossoms is a three storied bookstore that shelves thousands of books new and old. If avenue road falls too far for you Blossoms is your go-to place for all your book cravings .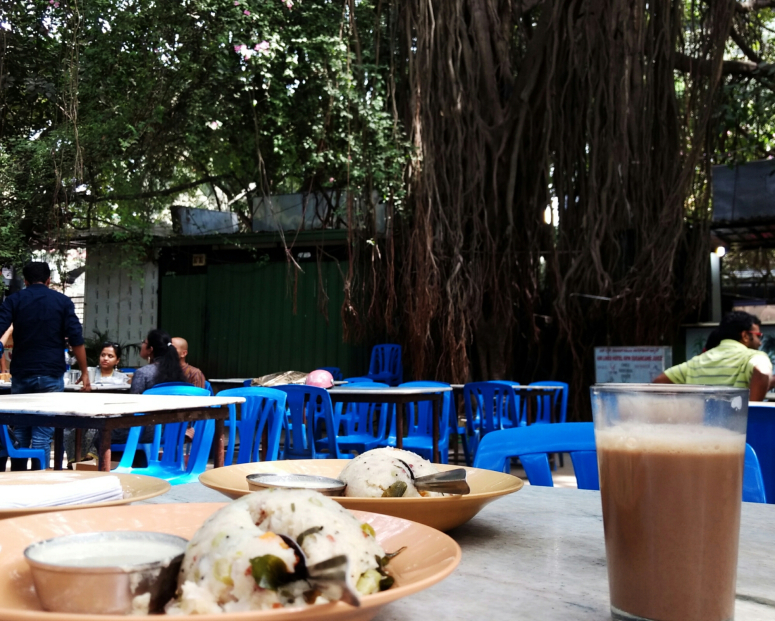 5. Ulsoor Lake: Looking for some quiet time by yourself ? There can not be a place as warm as Ulsoor. An early morning visit to the park adjoining Ulsoor is what every soul in a busy city like Bangalore aches for.
6. Russel Market: Known for being the hub of best perishables in the city Russell Market is the oldest market complex inaugurated in Bangalore dating back to 1927. The wide variety of fruits and vegetables speak volumes of this yet underrated market.Street food lovers will dig this place for there is a plethora of budget-friendly options to choose from and not enough space in the tummy. The aromas of the Kababs and Biryani are enough to get any foodie weak at their knees. What got me hooked on the place was the caramel custard that I had in one of the shops. The idea is to not fill yourself up in a single shop and regret seeing another which for some undecipherable reason appears more tempting to your eyes than the previous one.
7. Potters Village: Potters Village is wholly occupied by a bunch of people who have still stuck to the ancient yet underrated art of pottery for their living. If not poverty this village manages in a dire state of austerity. These families have been taking over the legacy of artmanship over decades and been surviving with utmost conformity. he entire lane is a boulevard of pottery items of all shapes and sizes kept for drying. Some glazing with the moisture freshly out of the wheel and some totally ready to go into the furnaces. The shopkeepers if not welcoming, we're not hostile either. Probably there is a constant influx of photography enthusiasts into the village owning up to their indifference.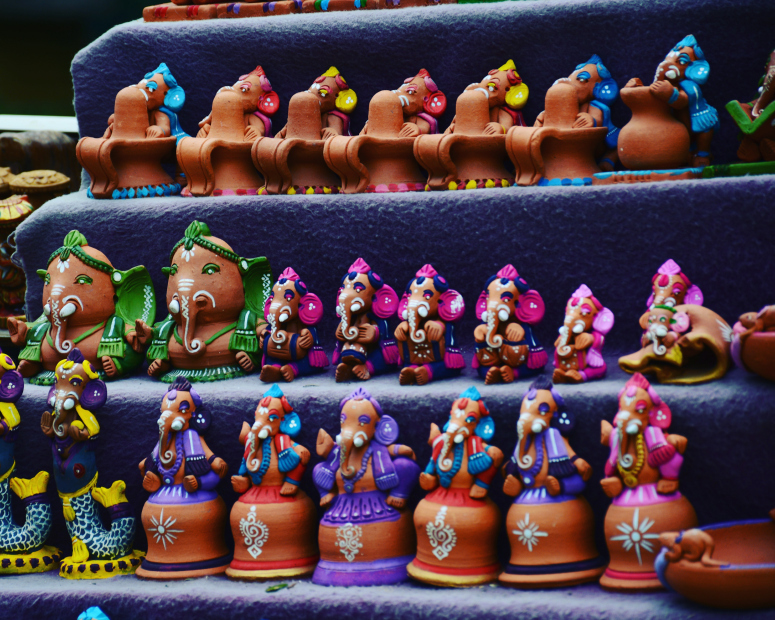 This blog was originally published on Coffeemustachee.com
Frequent Searches Leading To This Page:-
weekend getaways from bangalore, holiday trip from bangalore, 2 day trip near bangalore, holiday tour package from bangalore, weekend holiday near bangalore