The pressure of travelling and specially one to travel on a long weekend sometimes takes a toll on you. Not everyone can afford to travel, and for a lot of us weekends are spent doing chores, running around the city meeting friends and other such things. So, how about finding a perfect middle-ground? How about we find a place that you can visit in a day, and spend the rest of the weekend doing all other things? Because we have found the perfect day escape for you guys. A place where there is fun, adventure and lush greenery and a place that you can reach in just an hour from Bangalore! Presenting Manchanabele dam!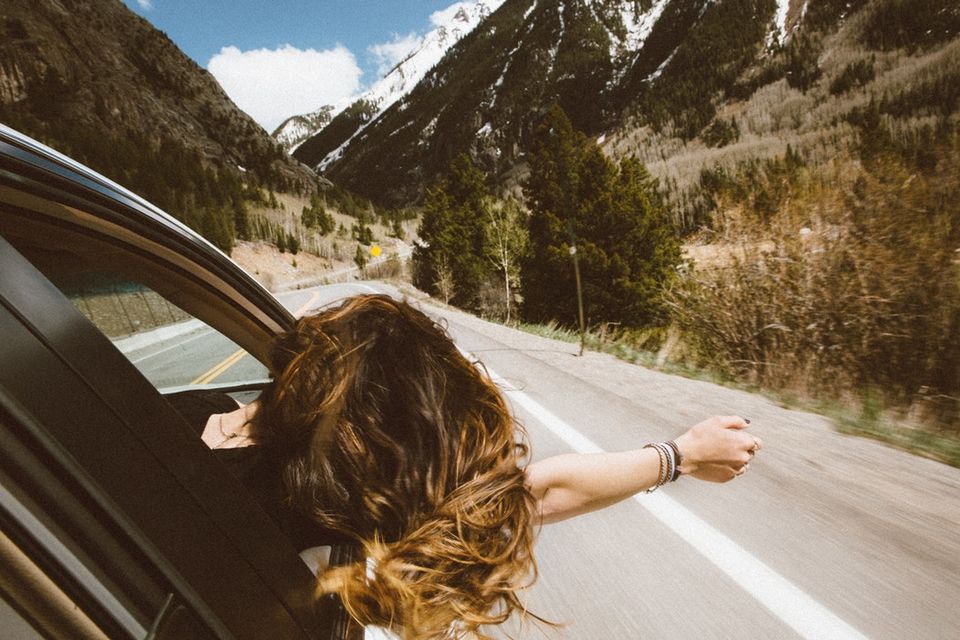 Located only 40km from Bangalore is Manchanabele, a beautiful reservoir built on the river Arkavathi. It is an ideal destination for whatever kind of traveller you are. Nature enthusiasts, adventure junkies and ones looking for just a day of relaxation, all find solace at Manchanabele Dam. The dam itself may not be a brilliant architectural marvel, but the sheer beauty of the cascading river and mountains surrounding it make the place an ideal escape from the chaotic city of Bangalore.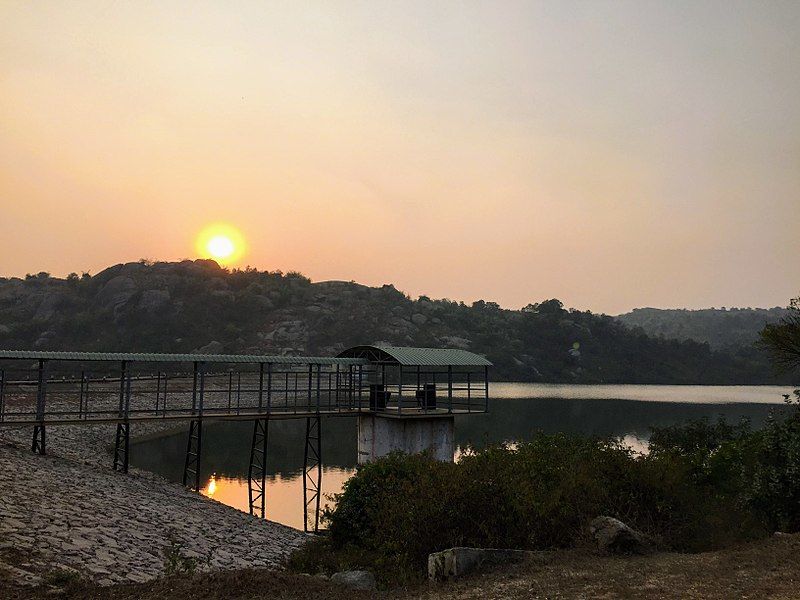 Why travel to Manchanabele Dam?
Why not? It has everything one needs to just rejuvenate in a short time. And it is an ideal place to spend just a day, or an entire weekend. While at Manchanabele, you can choose to either just chill and relax with friends or venture on thrilling adventures. From hiking to kayaking, this small place offers all kinds of activities for one and all.
Hiking and Bird Watching
The place is surrounded by hills than you can hike and forest trails that you can venture on. It is also a great place to spot some Indian birds as the lush forests are an ideal home for them. Some of the species that have been spotted here are Marsh Harrier, Blue Kingfisher, Oriental Honey buzzard, bulbul, Jerdon's bushlark, Pied Bushchat and many more.

Water sports
The Manchanabele reservoir has many water sports you can indulge in. Boating is the most common activity here, however you can also do some kayaking, tube-rafting and even swimming (only experts). Other than these, you can also choose to do some rappelling on the reservoir. These activities are generally organised by camping and adventure companies that take trips to Manchanabele dam almost every weekend.
Camping
If you wish to stay the night, camping is a great option here. You will get to experience the thrill of living in an isolated place, in a tent, while you sleep listening to the chaos of the nature and not the city.
Organisers
Kayaking, trekking and rappelling are some of the activities you can indulge in at Manchanabele. The top organisers for these are Fever Pitch Holidays, 365Hop and Escape2Explore.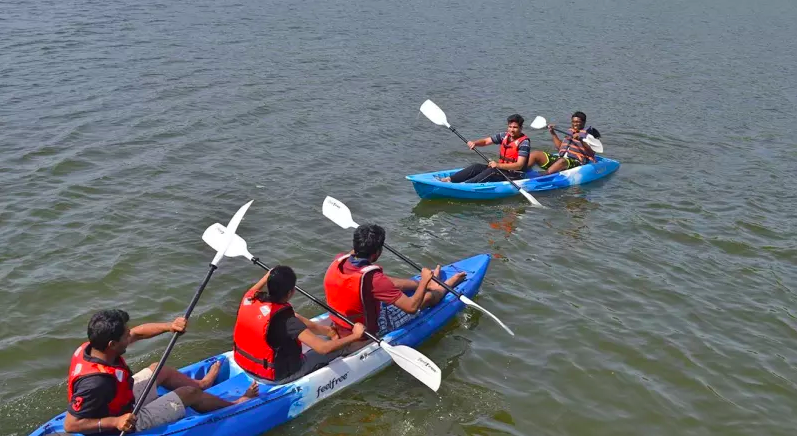 When to go
Anytime of the year is perfect to visit this amazing place. If there's one thing that Bangalore is known for, it is the amazing weather. However, there are times when the city's weather gets a little too hot and humid. And that is when you can escape to Manchanabele for a quick day picnic! The surrounding hills and Arkavathi river ensure that temperatures here forever remain pleasant and enjoyable.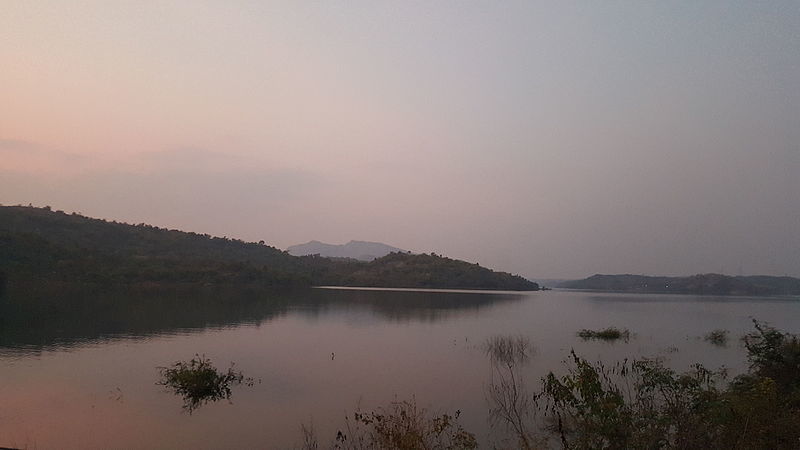 Getting there
By air: Kempegowda International Airport, Bengaluru, is the nearest airport situated 78km away.
By train: Bangalore is the nearest railway station and situated only 44km away.
By road: It is one 40km from Bangalore city centre, on the NICE Bangalore Mysore Expressway. You can choose to drive down or hire a cab. Prices start at ₹2,500 for a sedan, one-way.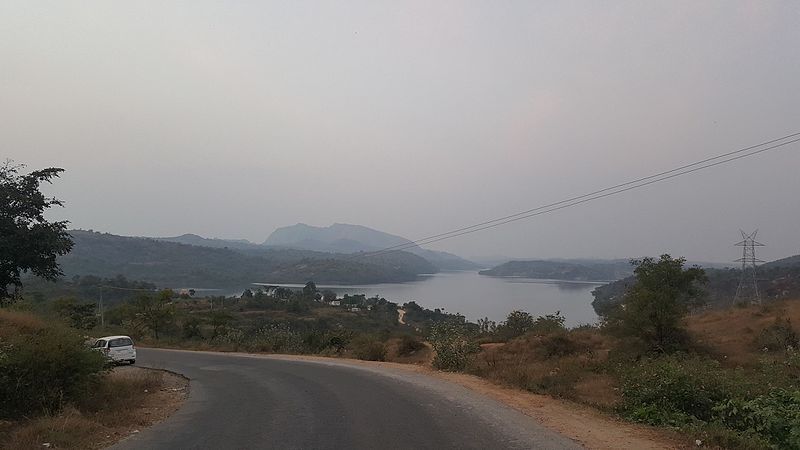 Accommodation
There are no hotels as such around Manchanabele, however there are many companies providing camping facilities. You can also choose to stay in Bangalore and head out to Manchanabele for a day trip. Book your stay in Bangalore at one of these amazing hotels or homestays.
Know of any other great one-day escapes from Bangalore like the Manchanabele dam? Write all about it on Tripoto and help a community of more than 25 million travellers plan their next vacation. Also subscribe to Tripoto's YouTube channel for the most amazing travel videos on the net.
Frequent Searches Leading To This Page:-
manchanabele dam in bangalore, manchanabele dam near bangalore, manchanabele dam trip near bangalore, manchanabele dam things to do