Living in the ever-expanding concrete jungles, confined to those cubicles can come with its own set of drawbacks limiting you to skyscraper views from dusk till dawn. Well, thankfully India's IT hub knows to compensate. If you have been catching the sun only when it's up and bright and cribbing the location of your flat; you can thank the location of Bengaluru. Whether you have a weekend at hand or not, it does not demand so much. If you can get up early and get going for a drive, there are plenty options around Bengaluru where the early birds can soak in the first rays of the sun and watch this orange ball rise above the sky amid hues of red, orange, purple and blue with clouds necklacing it.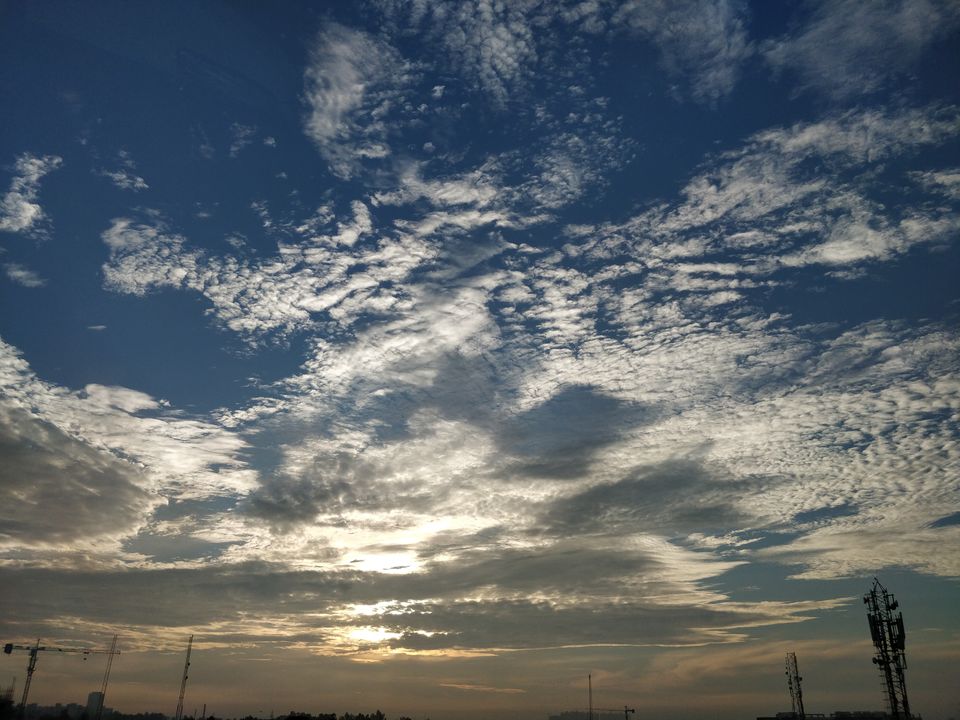 From treks to reservoirs to lakes, this city will not disappoint you with the range of choices to let serenity begin your day. Even if you are only on a short visit to the IT hub, you can just rent a car and go get the beautiful sunrise experience.
Here we list five sunrise points from Bengaluru that you must visit:
SKANDAGIRI
No one minds a little embrace from the clouds early morning as the soothing yellow ball of sun comes up to wink at you. Skandagiri, also called Kalwarbetta or Kalavara Durga, is known to make you walk above the clouds, literally.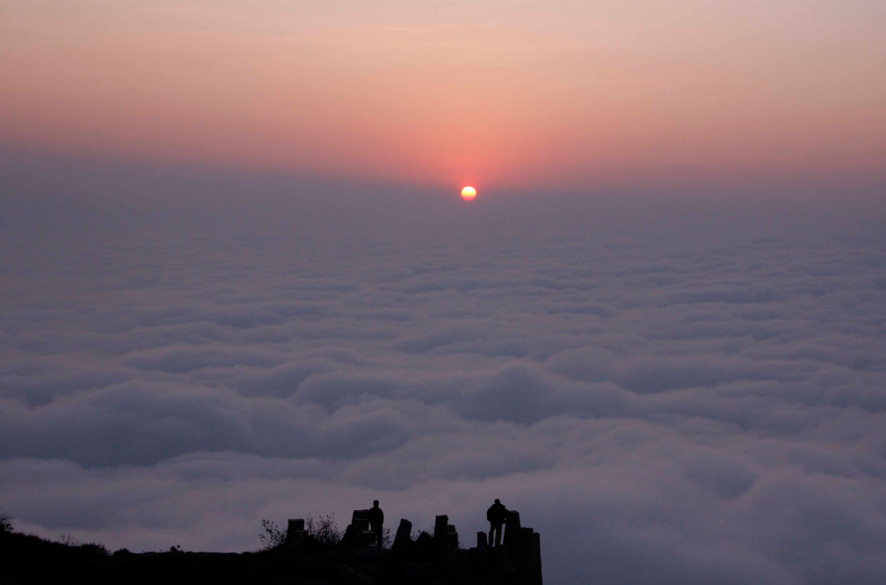 A mountain fortress located 60-70 kilometres from Bengaluru city and 3 kilometres from Chikballapur, Skandagiri promises a morning with the most altruistic sight.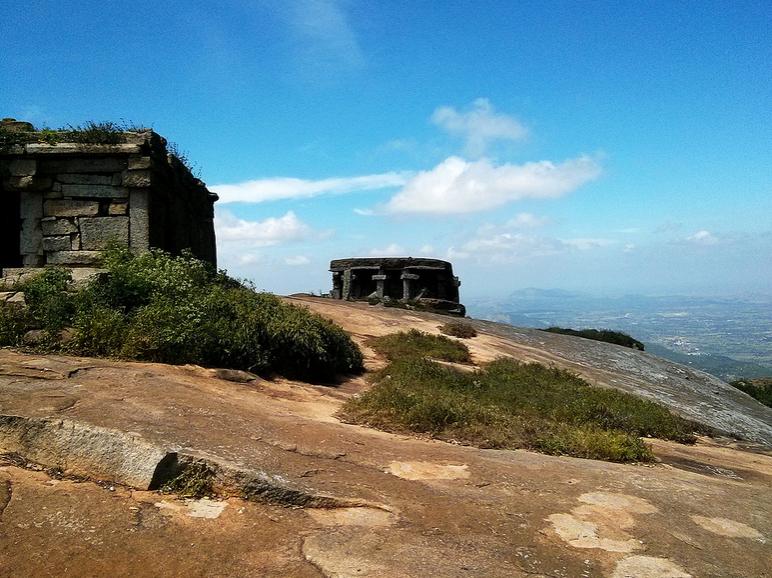 This 10 kilometres trek, overlooking Nandi Hills, is an experience you must enrich yourself with. As you will stand at the 1450 metres high peak surrounded by clouds watching the sun rise above this bed of cotton forming the most beautiful silver lining, you are bound to forget the world. Regular buses ply to Skandagiri, you can take a bus to Chikballapur and take an auto further or walk towards Skandagiri.
SAVANDURGA
60 kilometres to the west of Bengaluru lies Asia's largest monolith (single rock formation), Savandurga. As you sit on this picturesque trek on an early morning, your eyes will witness the sun emerge above the horizon to meet your eye.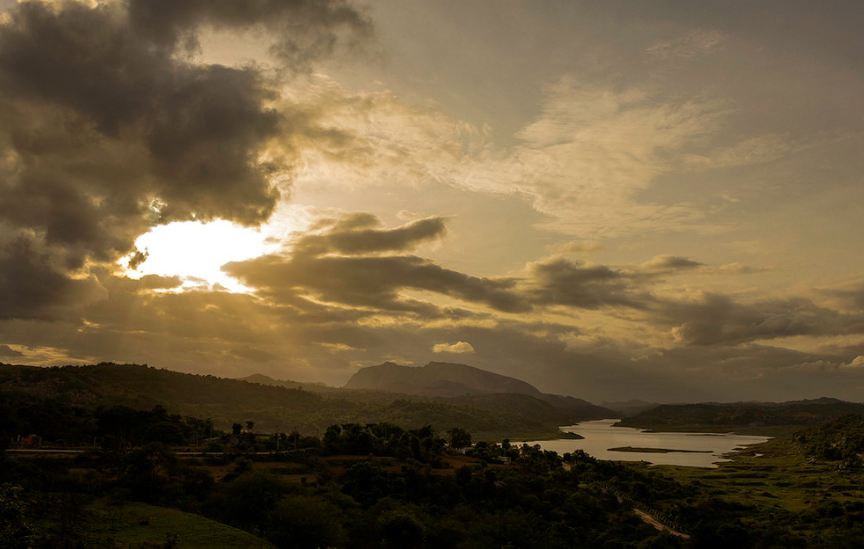 Overlooking the Arkavathi River and surrounded by the forest region of Magadi, you can watch the sun cast its rays on the panoramic lush green view of the exteriors of Bengaluru. Even as you get lost, be on the lookout for some migratory birds around the green horizon.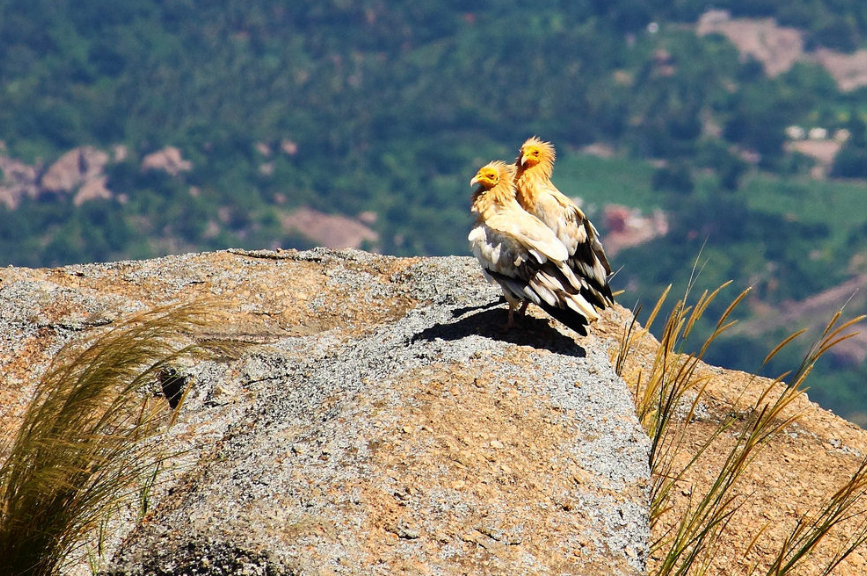 MANCHANABELE DAM
If you don't wish to trek and climb up the peaks for a spectacular sunrise, head yourself 40 kilometres from Bengaluru towards Manchanabele Dam.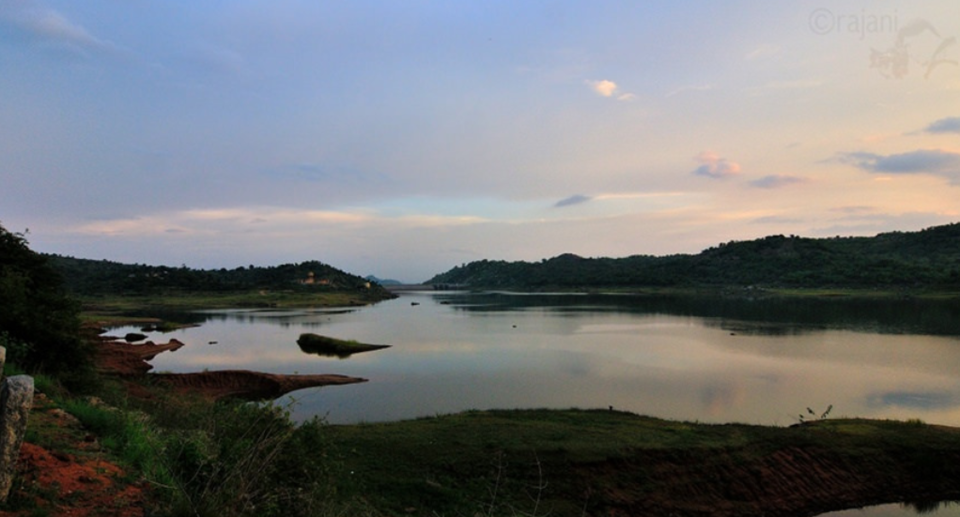 Built across the Arkavathi River, this is a popular spot among travelers and an ideal location to let your senses relax amid serene environment, refreshing air and a soothing sunrise. The dam is also a host to several species of water snakes and some water sports like kayaking.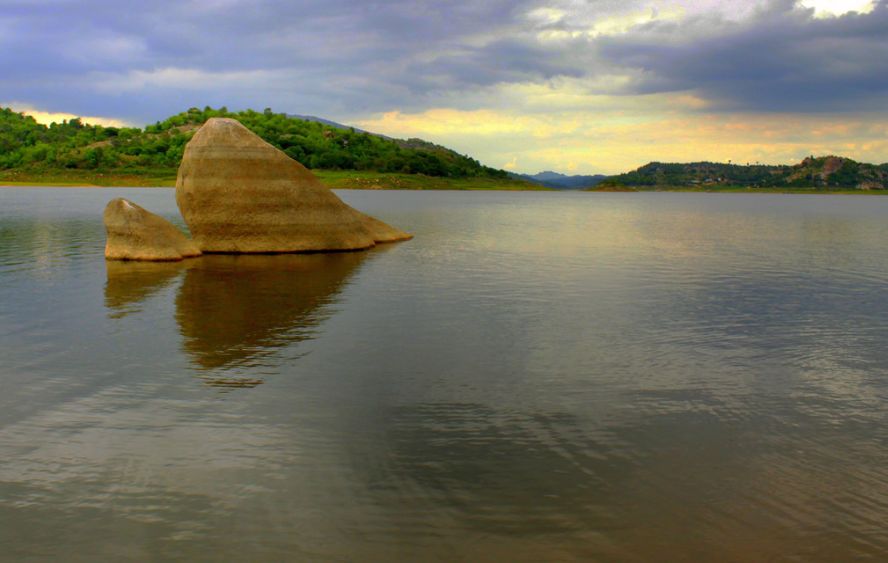 AAGARA LAKE VIEW POINT
When the time at hand is not enough to cover vast distances but the wandering spirit within you is insatiable; visit the Aagara lake viewpoint to leave behind the city rush and embrace the calm.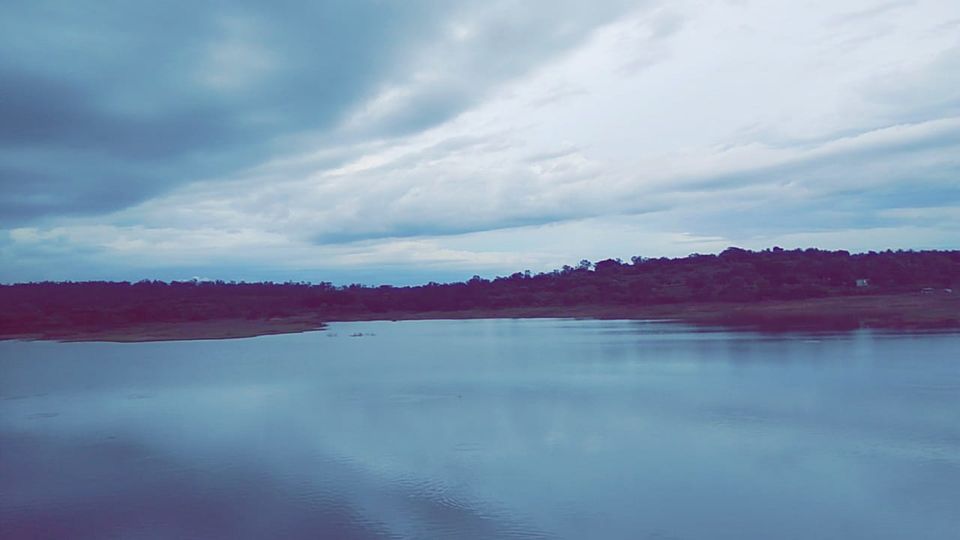 Before you mistake, it's not the Agara lake in HSR layout of Bengaluru; but the silent lake that lies hidden from the city chaos, some 30 kilometres away. As you drive along the Mysore Road, get inside after Kengeri into the village of Kumbalgodu and drive for around 15 kilometres to reach the Aagara lake viewpoint. A view so serene with a vast stretch of water covered with mist, this spot on the outskirts makes for a perfect place to watch the sun slowly emerge from between the valleys above smooth water.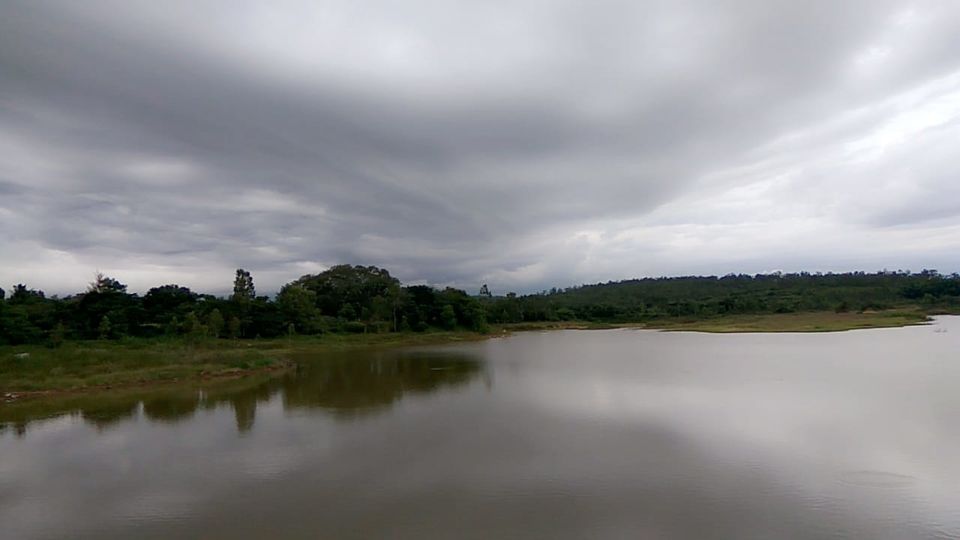 HESARAGHATTA LAKE
Bengaluru has been known for its lakes, certainly making space for another lake in the list that's a favourite for those who love marking the sun's timeline right from the horizon till, at the top. 35 kilometres from central Bengaluru, the enormous Hesaraghatta lake is a host to diverse birds and winter migrants. The human-made reservoir covers an area of 1628 sqm and has been supplying fresh water to the city.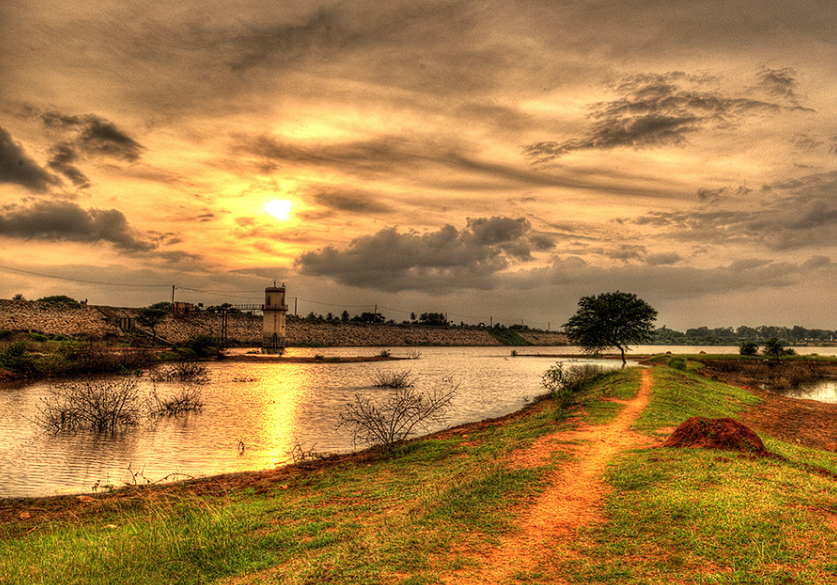 So what are you waiting for? Get yourself going and begin your day with a view that will reboot your system and give you stories to narrate at your workplace and also to put on Instagram.
Do you have anymore beautiful sunrise points in and around Bengaluru that we should include? Share your travelogue and pictures with Tripoto community.