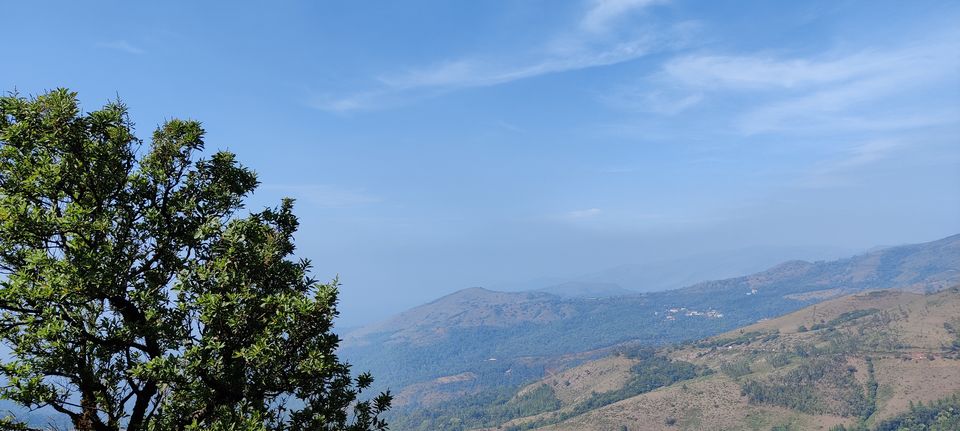 With the excitement to start the new year and leave 2020 in the past, with fresh energy we have planned a trip to chikmagalur, but we are made to learn more patience and acceptance through out the journey. We are 19 people so we booked a bus, but when its time to start the journey on 1st jan 2021 night 1 am our bus cancelled on us. luckily am not organizing the trip so all the stress went to my cousins and friends to get a bus immediately. By solving the first hurdle and renewed energy we started our journey from bangalore to chikmagalur at 7am.
Wait! We had more surprises along the way. Guess what's in store next? Our bus broke down beyond repair 13kms from our homestay. After staying on road for two hours, We somehow managed to arrange a jeep and an auto to take us to our homestay at cloud9 which is nestled in gorgeous coffee plantation surrounded by mountains. We had heartwarming meal and freshly brewed coffee to rejuvenate our body and mind and proceeded to warm our hearts at campfire with songs and games.
it was 6;30 in morning, still we could see the moon playing with clouds over the mountain tops. That view is something I will remember forever. Then we had a trek to manikyadhara falls. More than the falls the trek is so joyous with friends' laughter, dance of clouds and mountains all around which can make you forget the current world we are living in.
Then came THE CLIMB to Mullayana Giri which is the highest peak in karnataka with a height of 6330 ft. The steps seems to be taking you to heaven. Then we went to our home stay at "Amidst mist" run by arun who formerly worked in a cruise. The entire place is a heaven for travelers who like to spend time with nature. And don't miss out on the stories from arun who is a world traveler.
Next day we had morning walks in the foggy hills and returned back to bangalore.