#SwipeRightToTravel
Road trips always excite me, doesn't matter where I am going, what I am driving or who is accompanying me ;)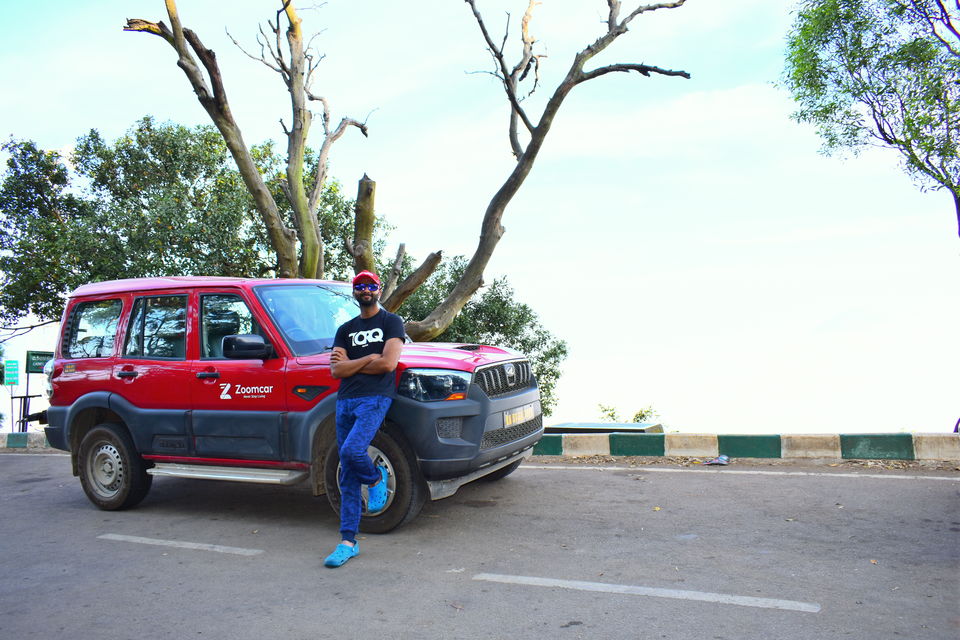 This time, I got a handful of few of my relatives in the town so I thought of showing them the nearest #HillStation around the Bangalore city. If you have guessed it right, its Nandi Hills :D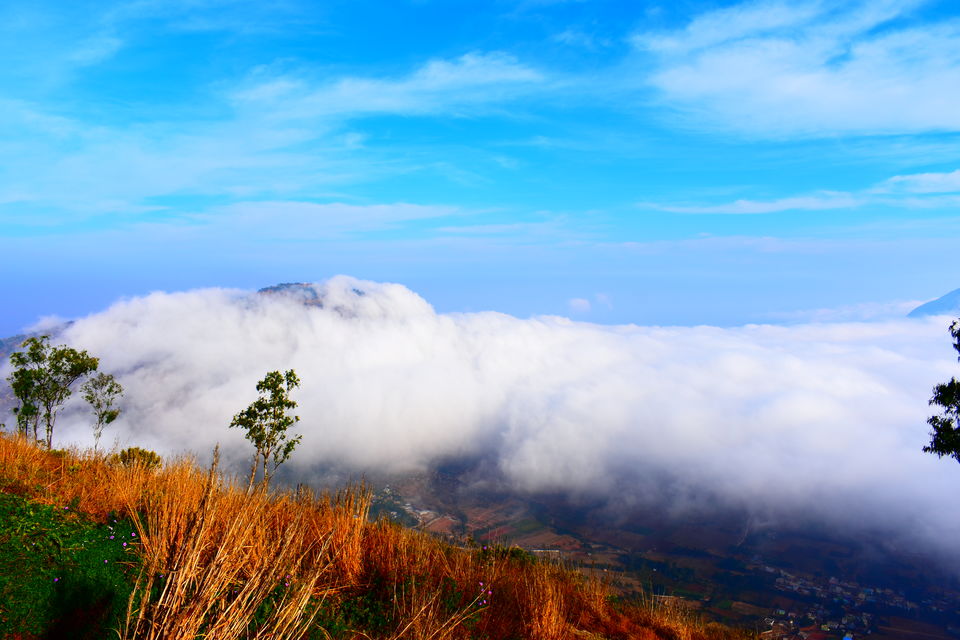 Just around 70KM away from the home, with no traffic on the bypass roads around the Airport and a perfect place for a breakfast makes this spot an ideal for a morning breakfast ride.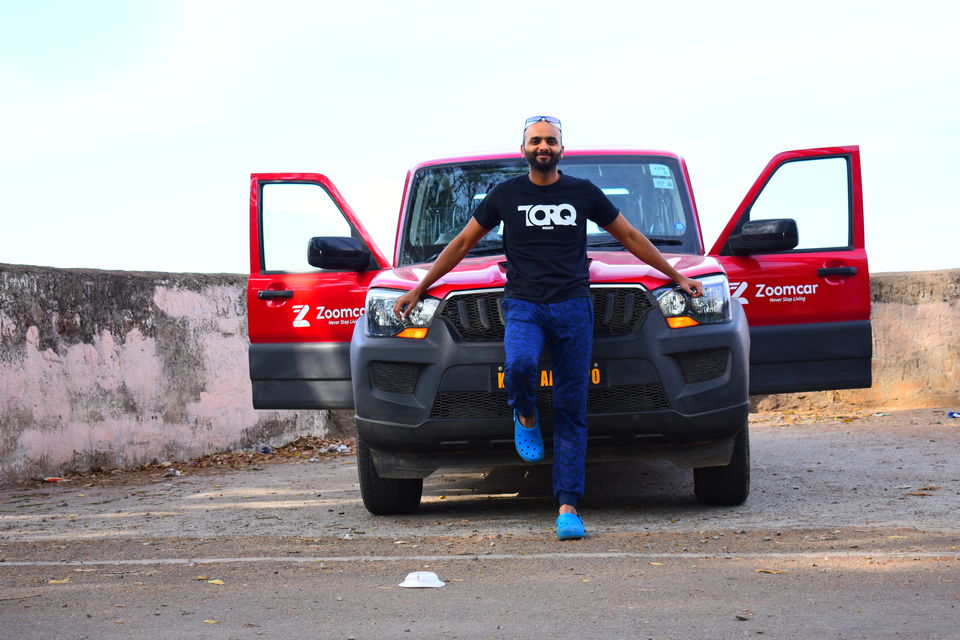 I had to look alternate options for SUV vehicle as my #NightFurry (Grand i10) wasn't happy to accommodate 7 seaters. The first most option came to mind was #ZoomCar. It took hardly 10 minutes to book a #RedDevil -Mahindra Scorpio, which cost me around 2000INR for 24 hours with a maximum of 120KM of free fuel. I opted for home delivery which was 300INR, but it made sense to me as I was nowhere in the mood to take an Uber at 6AM to pick the Zoom Car :p The vehicle delivered at sharp 5:30AM so we could get a timely start to our destination.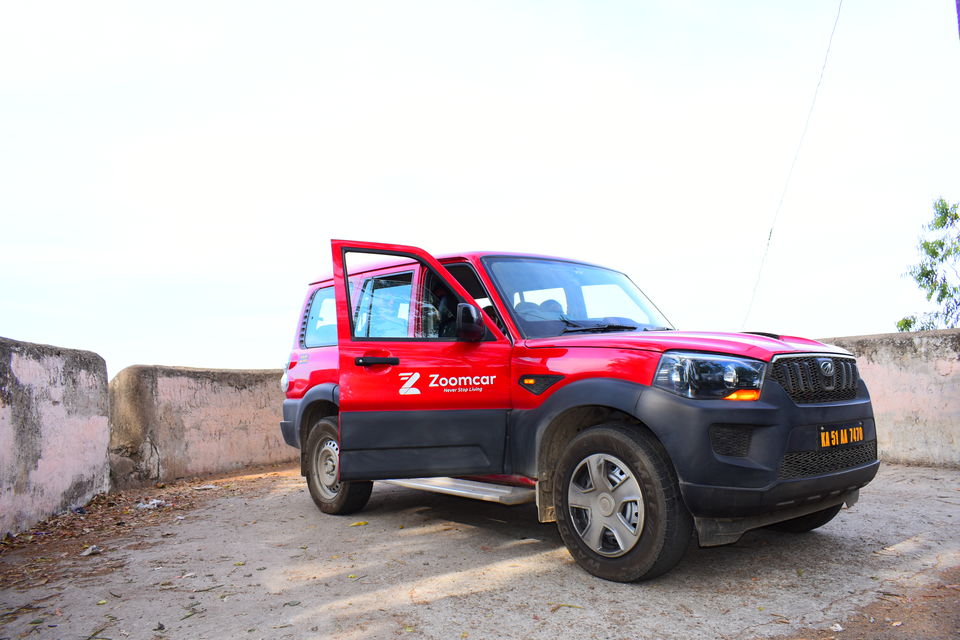 Its a smooth ride till Nandi Hills are most of the roads are in good condition, including the hair pin bends at the very end. Being a weekdays, we found the parking on the best spot which was near the top end. It cost around 120 Rs for a SUV , make sure u don't pay extra 50 Rs for the Camera as these guys try to make money.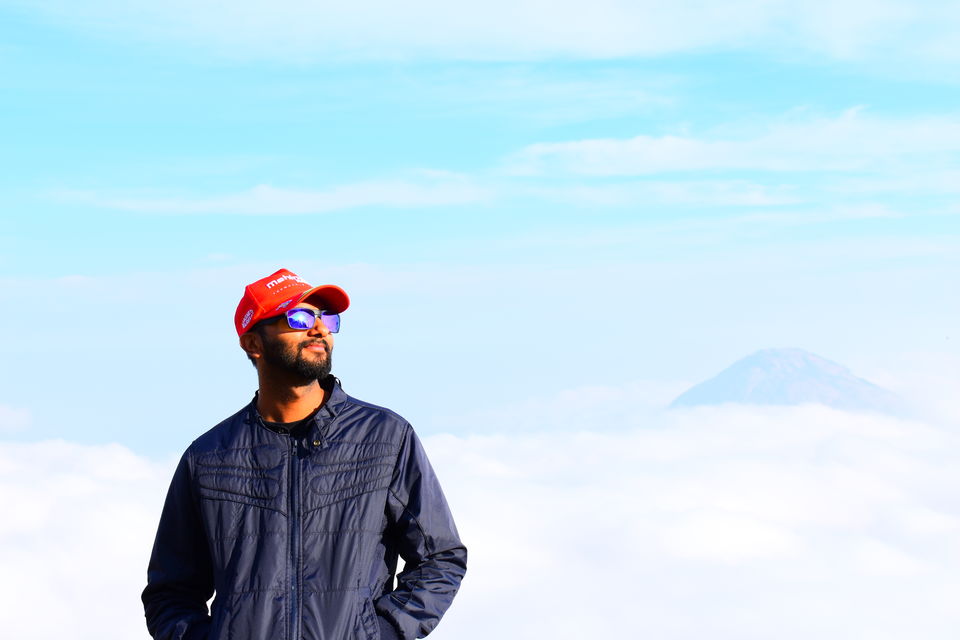 The view from the hill top was like a scenery from the Swiss Alps :)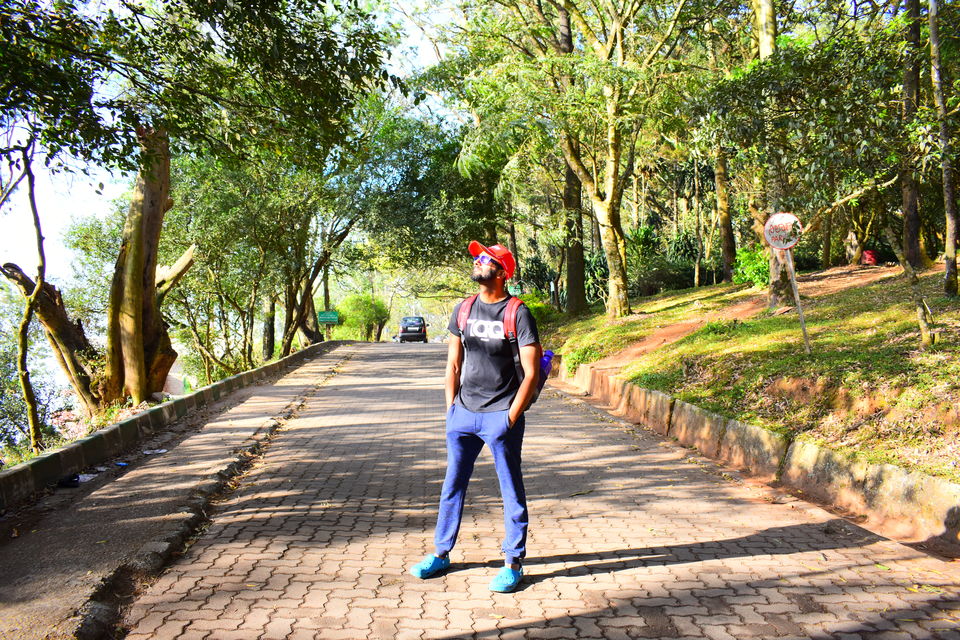 But i felt really disappointing and frustrated to see lot of trash left openly, the main contribution was the paper plates which was used by the Temple priest to distribute the Prasad on Shivaratri festival. Most of the Prasad was thrown with the plates in the open area, which is not just wastage of food but also creating pollution and foul smell on such a natural place.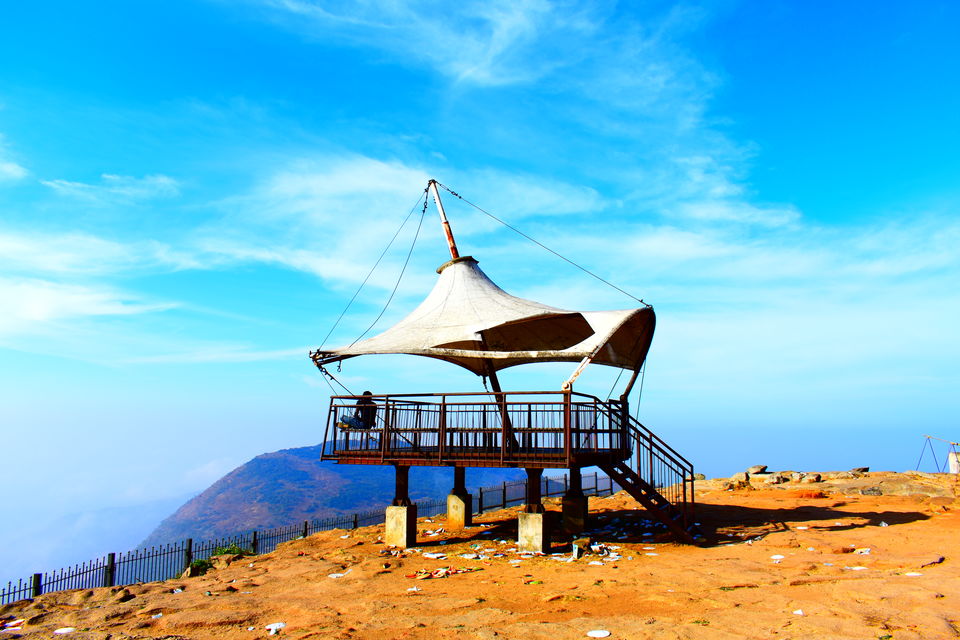 After spending an hour, we drove back to IPC (Indian Parantha Company) to enjoy the morning breakfast full of calories and colors. We enjoyed all kind of Paranthas and my favorite Makki ki roti with Sarson ka saag. The hot tea on a weekday away from the office is something money cant buy ;)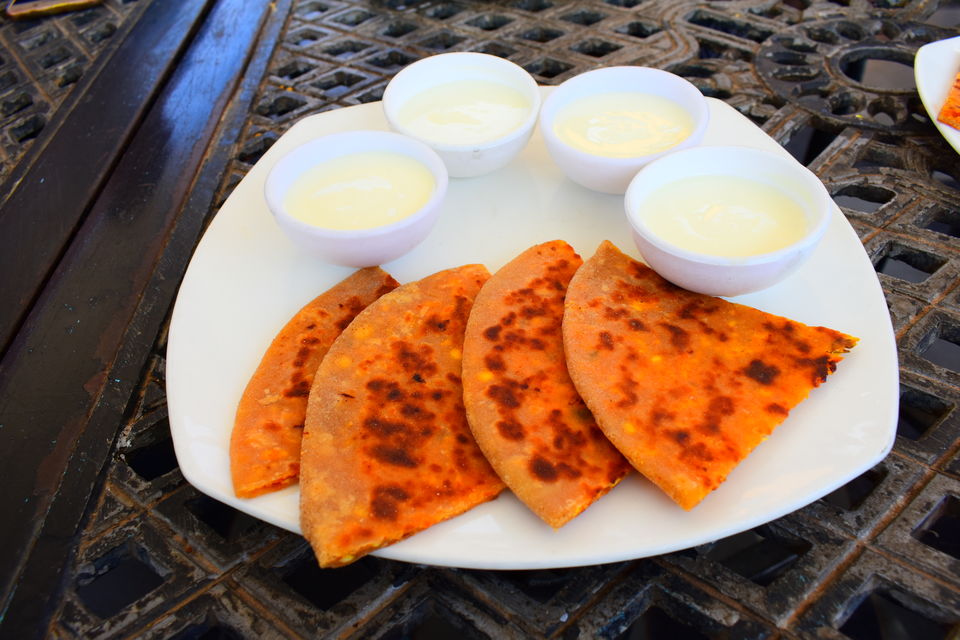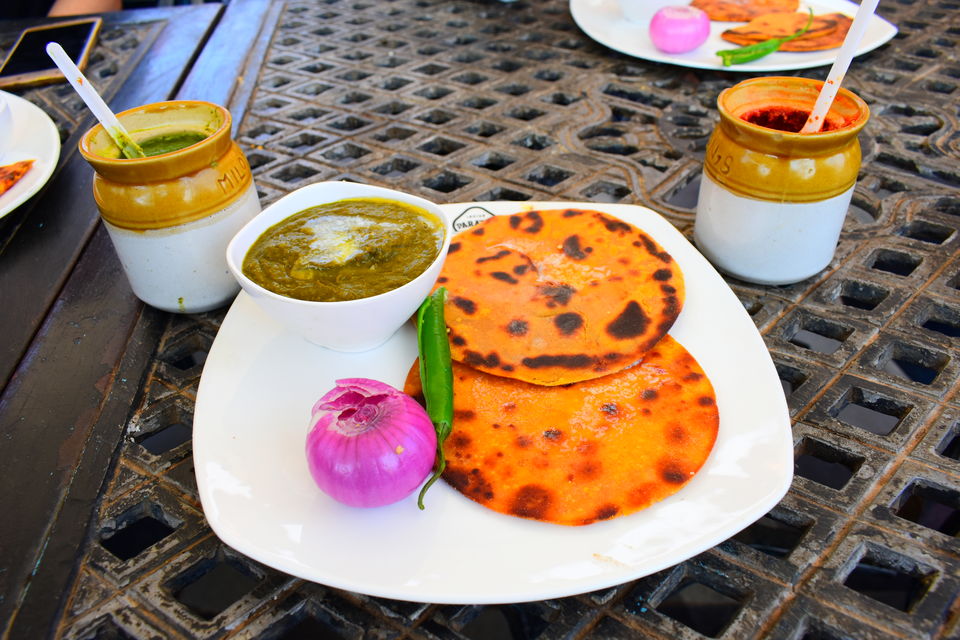 After fueling our self we head back to our home which takes hardly 1 hours with more than 30 unpleasant speed bumps :(