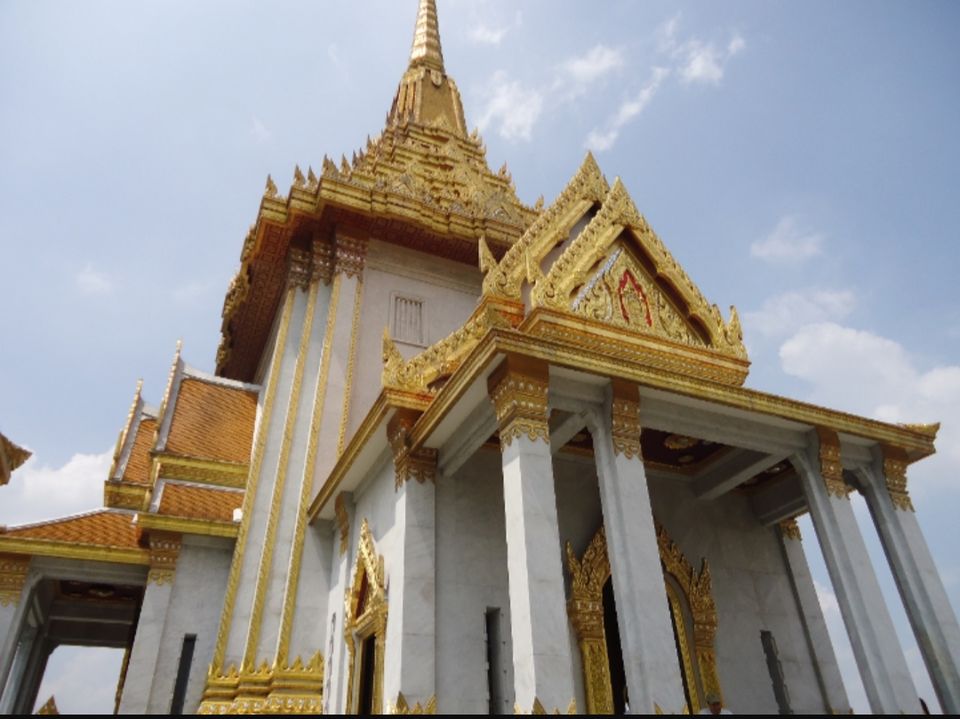 Bangkok, a city - a combination of both ornate shrines, metropolitan city and a vibrant city life. So, now its time to explore those beautiful temples and splendid architectural grandeur one by one. To start with my favourite shrine --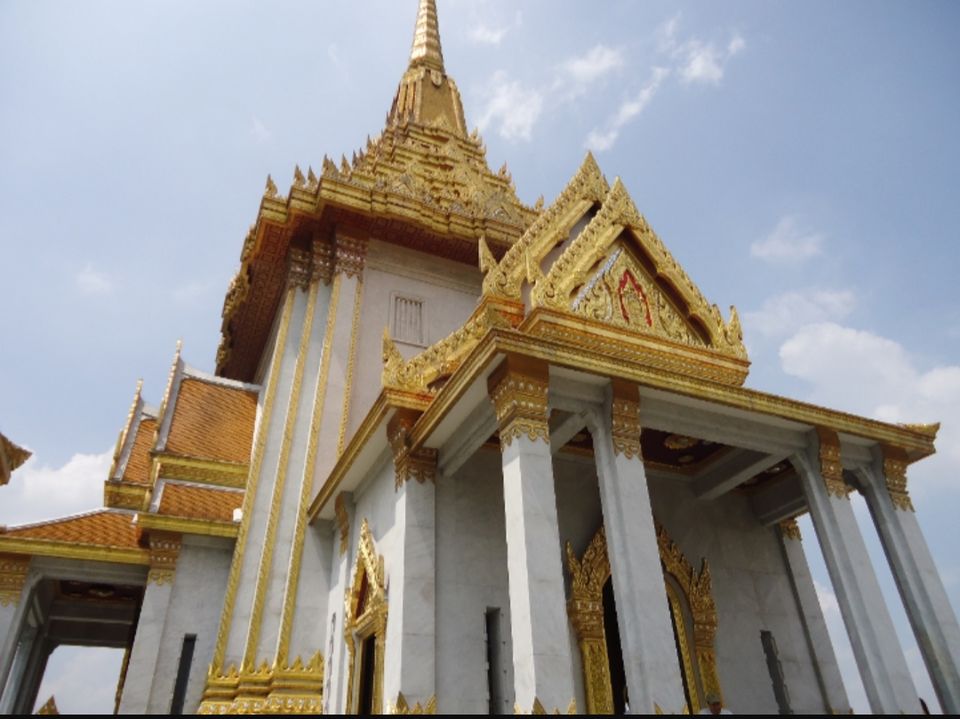 Lies to the south of the Grand Palace and was built in 1782, locals come here to study and practice traditional medicine as well as traditional Thai massage. It was one of the first public universities in Thailand. The temple was built during the reign of Rama I. The king 's ashes are actually found in the ordination hall or boht of Wat Pho. The statue of Buddha is in reclining position.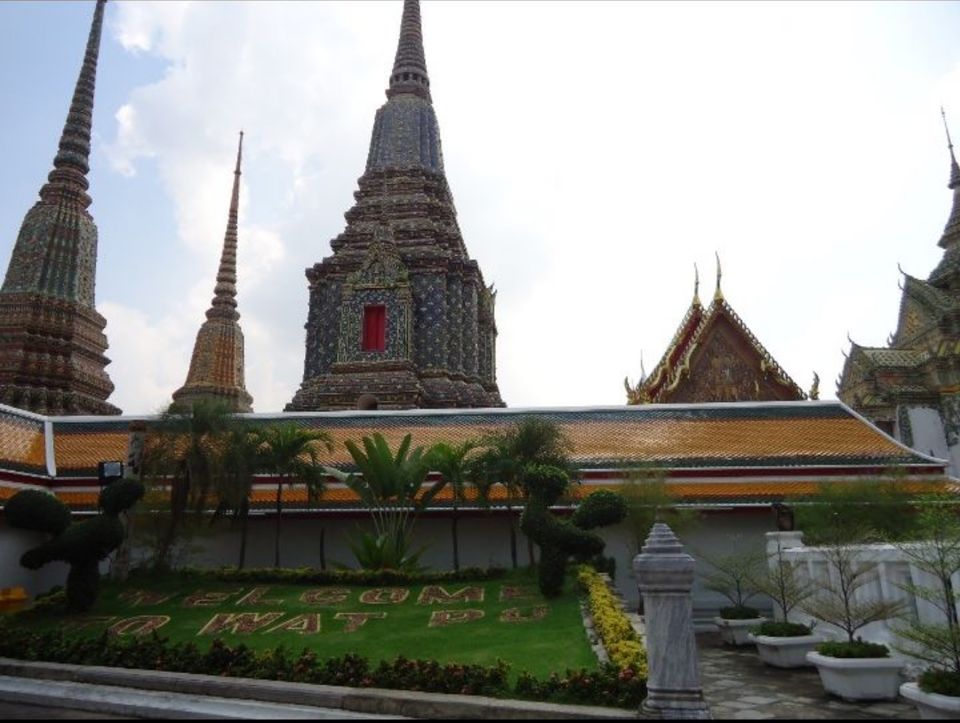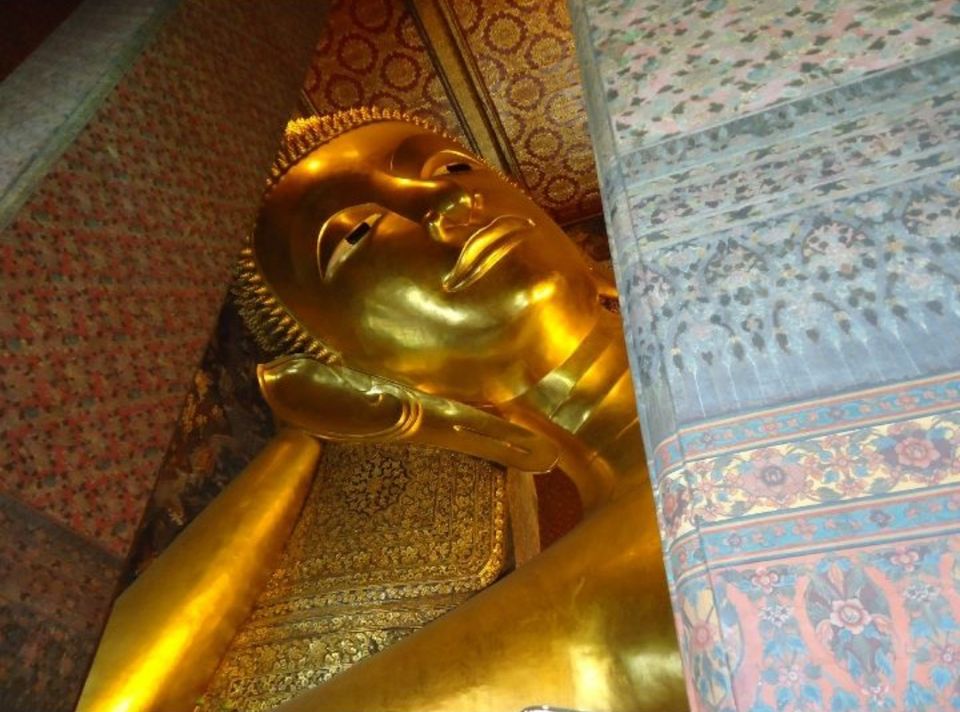 The Grand Palace is a complex of buildings at the heart of Bangkok. The place has been the official residence of the kings of Siam and the later Thailand. It is situated on the banks of the Chao Phraya river at the heart of the Rattanakoshin island. It is divided into several quarters: The temple of the Emerald Buddha, the outer court and many public buildings.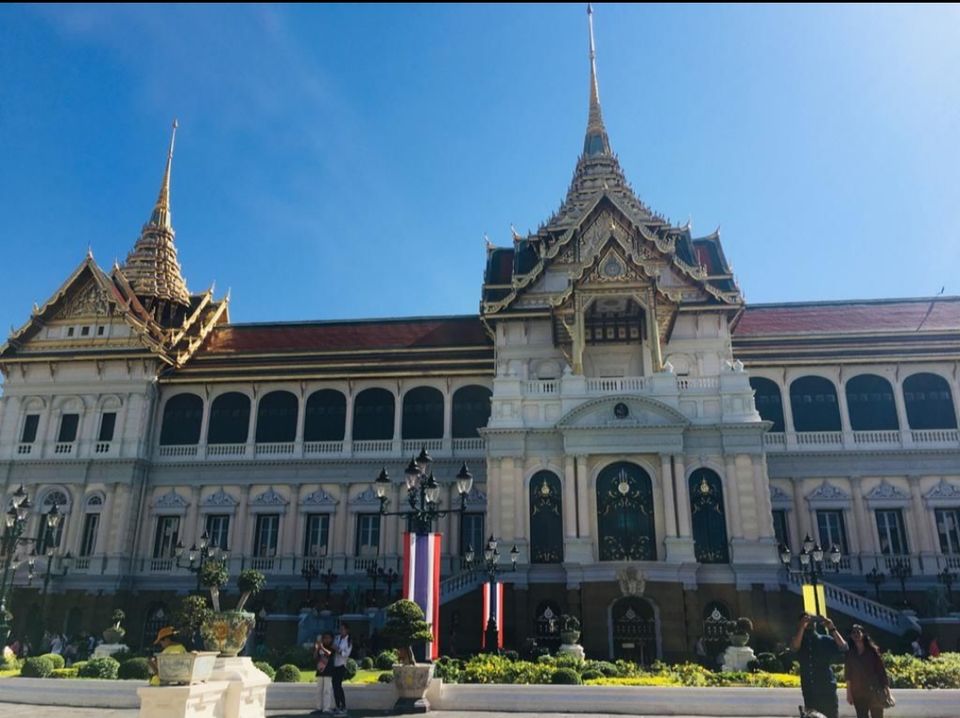 The temple of Emerald Buddha or Wat Phra Kawe, is a royal chapel situated within the walls of the palace. The famed emerald Buddha is kept within the grounds of the temple.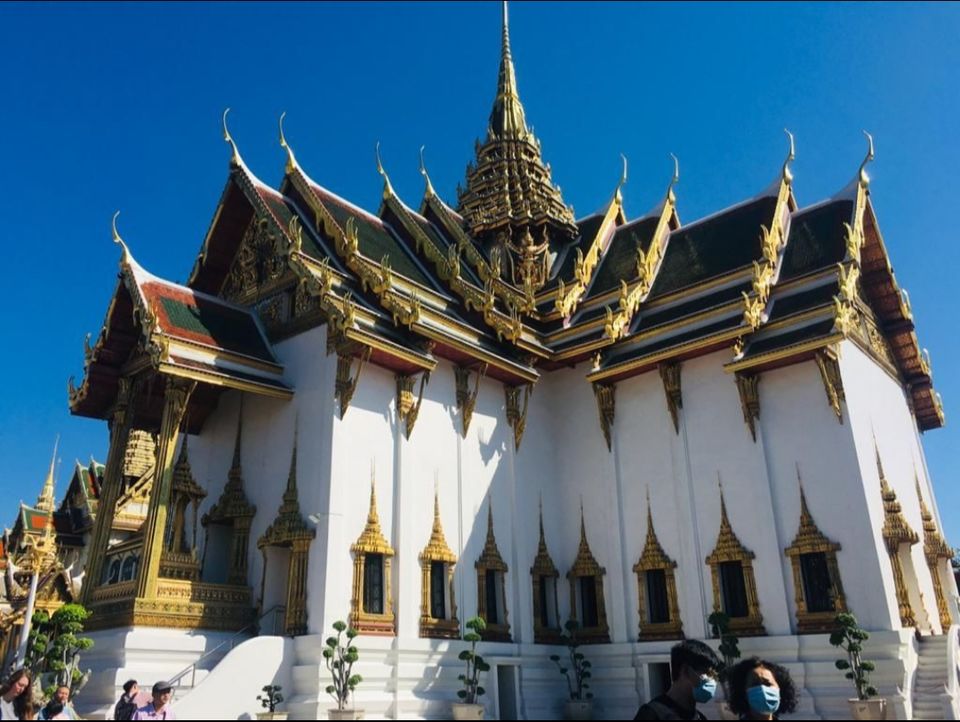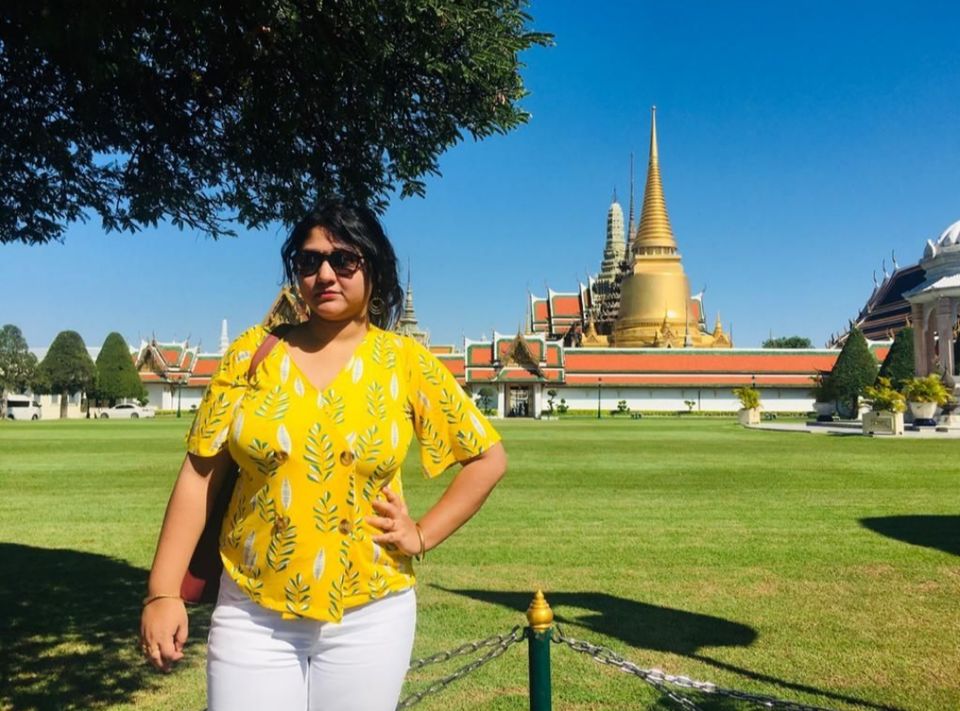 The golden Buddha, officially titled Phra Phuttha Maha Suwanna Patimakon, commonly known in Thai as Phra Sukhothai Traimit, is a golden Mahavijaya attitude seated Buddharupa statue. It is an ornate temple with gold Buddha Statue.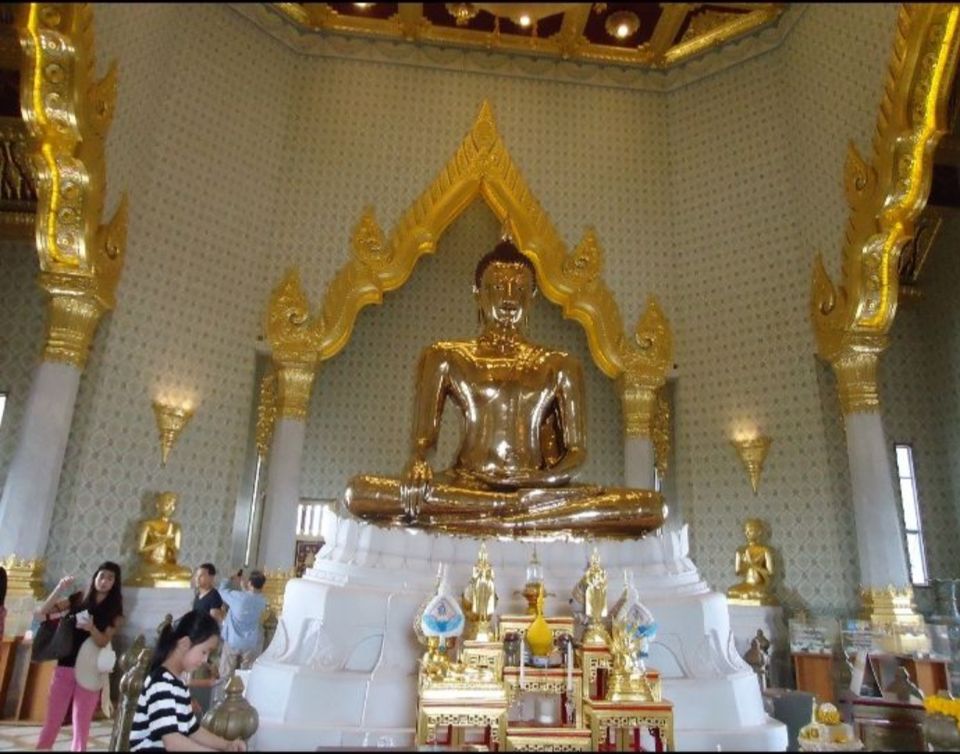 It is known as Marble temple. Inside the ordination hall is a Sukhotai style Buddha statue named Phra Buddhajinaraja. The main Buddha image is a copy of Phra Buddha Chinarat. The ashes of King Chulalongkorn are buried beneath the statue.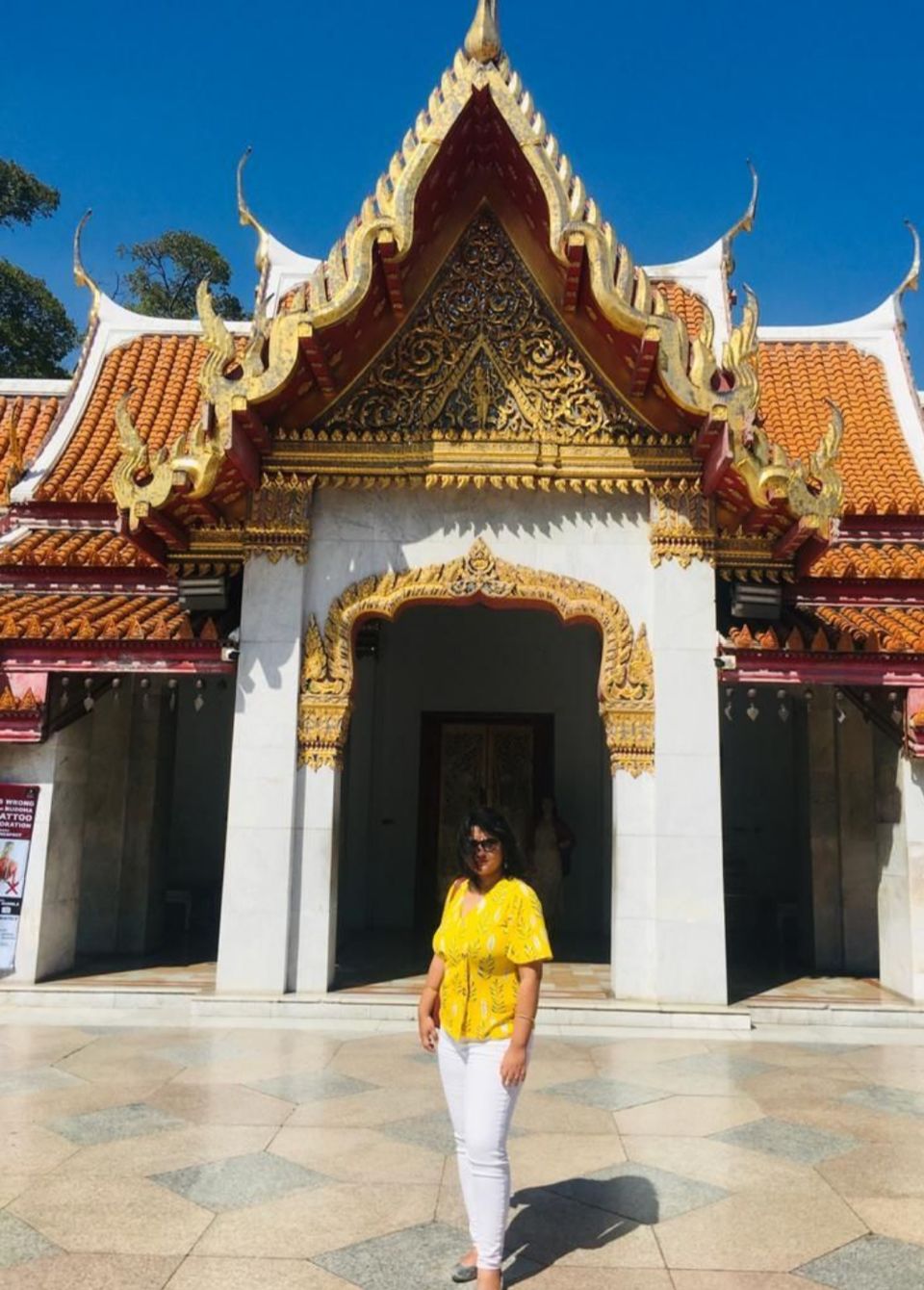 This temple is situated on the west bank of the Chao Phraya River. The temple derives its name from the Hindu God Aruna. The first light of the morning reflects off the surface of the temple with pearly iridescence.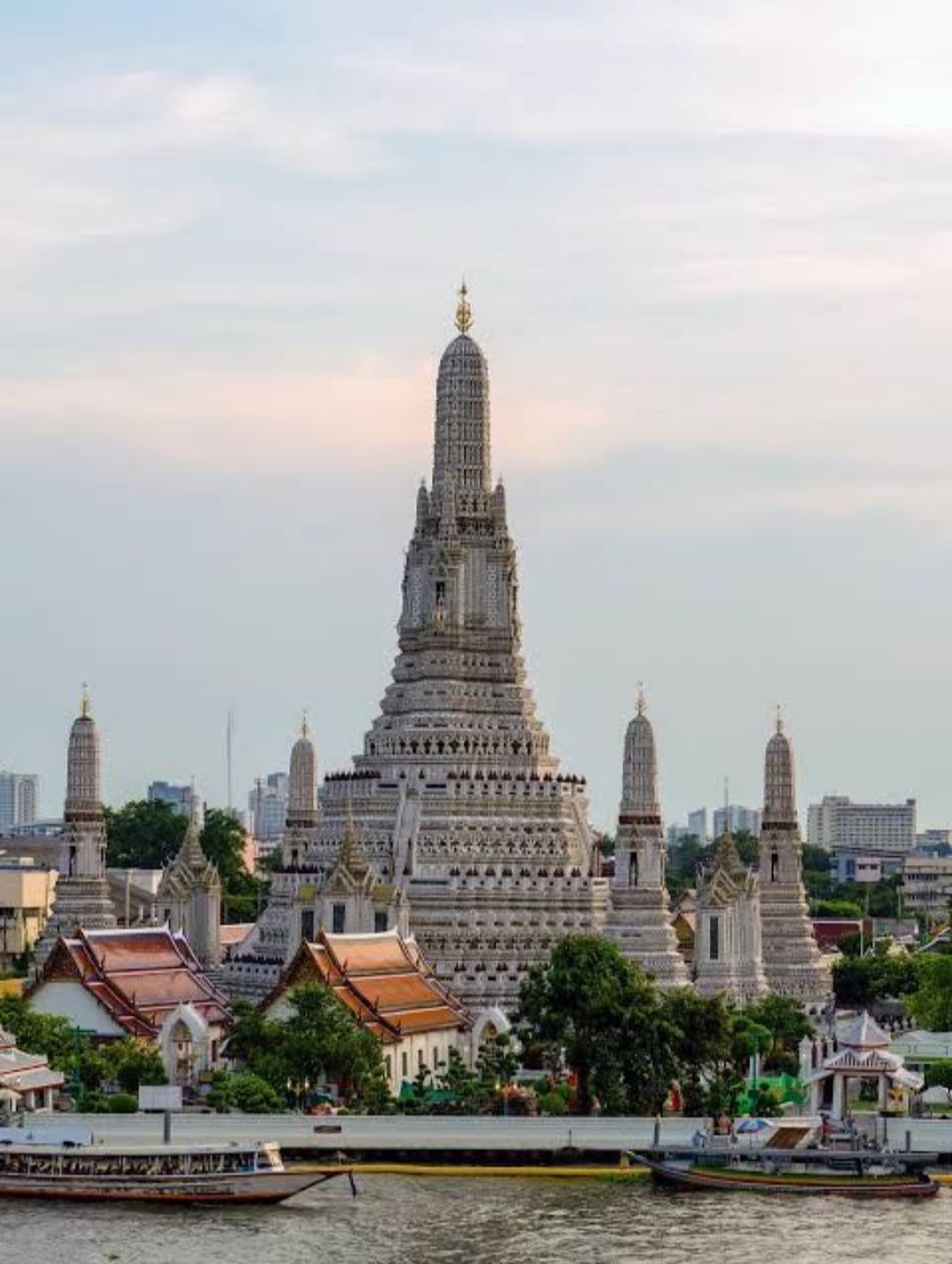 So i have given a detailed itinerary on some of the ornate shrines of Bangkok.. Yes, there are more such beautiful temples situated almost all parts of Thailand which i guess have to explore next time on our Bangkok trip. So those who are planning to pay a visit to this amazing place do include day tour trip to its beautiful shrine. Trust me, you will feel calm and tranquillise from inside after visiting.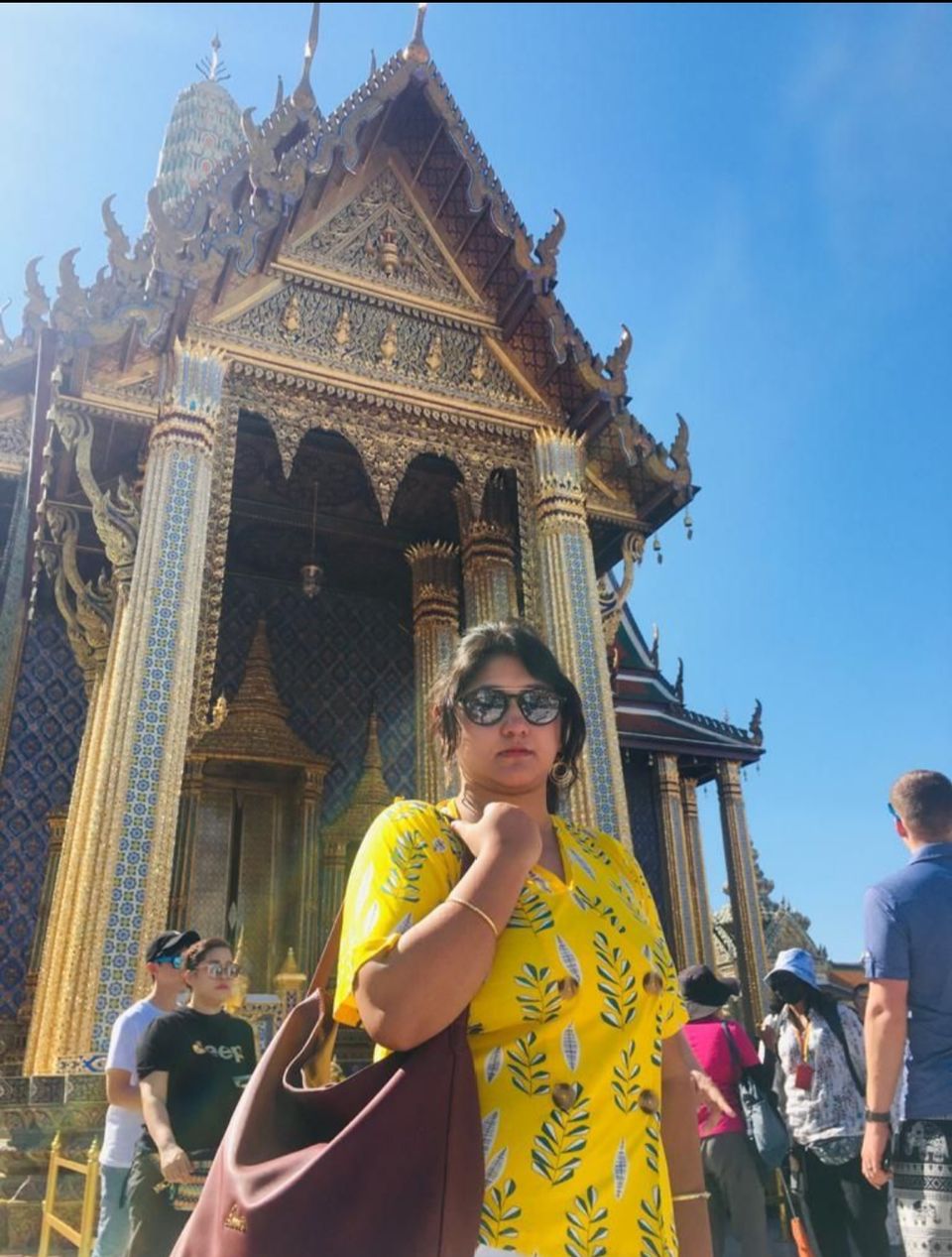 Bangkok Package trip cost from Bangalore:
I am sharing few package trip costs from Bangalore -
1. ROMANTIC BANGKOK HONEYMOON PACKAGE :
DURATION : 5 DAYS/ 6NIGHTS.
INCLUSION: HOTELS, FLIGHTS, TRANSFER, ACTIVITIES, FOOD
COST : 40, 351/ PER PERSON.
2. DAZZLING BANGKOK TOUR:
DURATION : 5 DAYS/ 6NIGHTS.
INCLUSION: HOTELS, FLIGHTS, TRANSFER, ACTIVITIES, FOOD
COST : 49,496/PER PERSON.
3. FUN BANGKOK PACKAGE:
DURATION : 5 DAYS/ 6NIGHTS.
INCLUSION: HOTELS, FLIGHTS, TRANSFER, ACTIVITIES, FOOD
COST : 57,696 / PER PERSON.
Whether its for honeymoon or family tour, Thailand always has a charm and never goes out of one's bucket list.
Follow my tripoto account for more interesting stories and amazing travel stories and experiences.. https://www.tripoto.com/profile/sohiniroymitra39367305