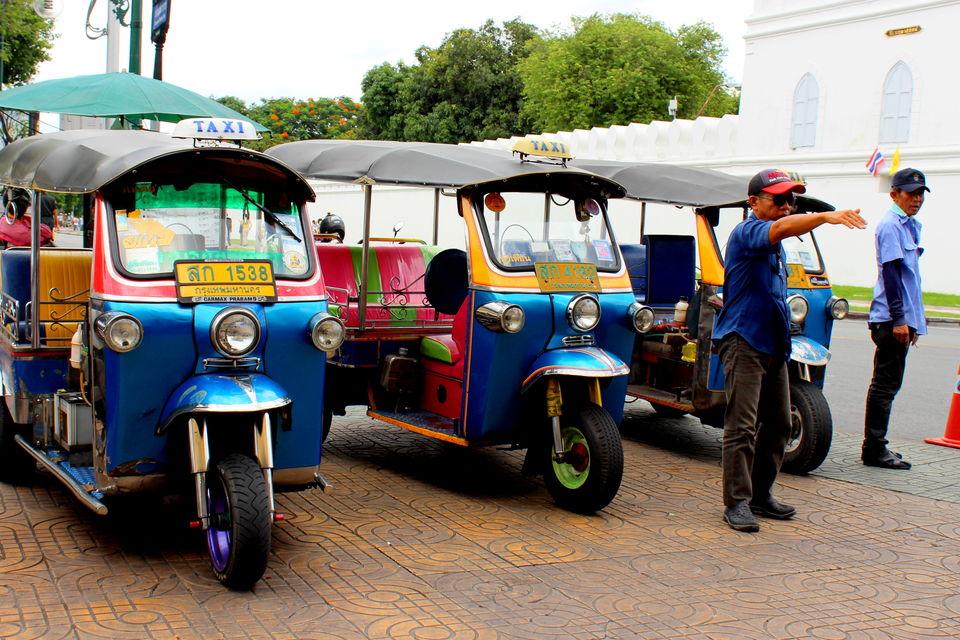 Well, for most of the sane people who plan their Thailand trip for months, this might sound a little strange, but trust me when I say this - you can actually explore the best of Bangkok in just a day!
(Of course, if you have more time, you'll get to go slow and probably extend your Thai trip beyond Bangkok, but just in case you have a weekend & feel like hopping to this bustling city - don't think twice!)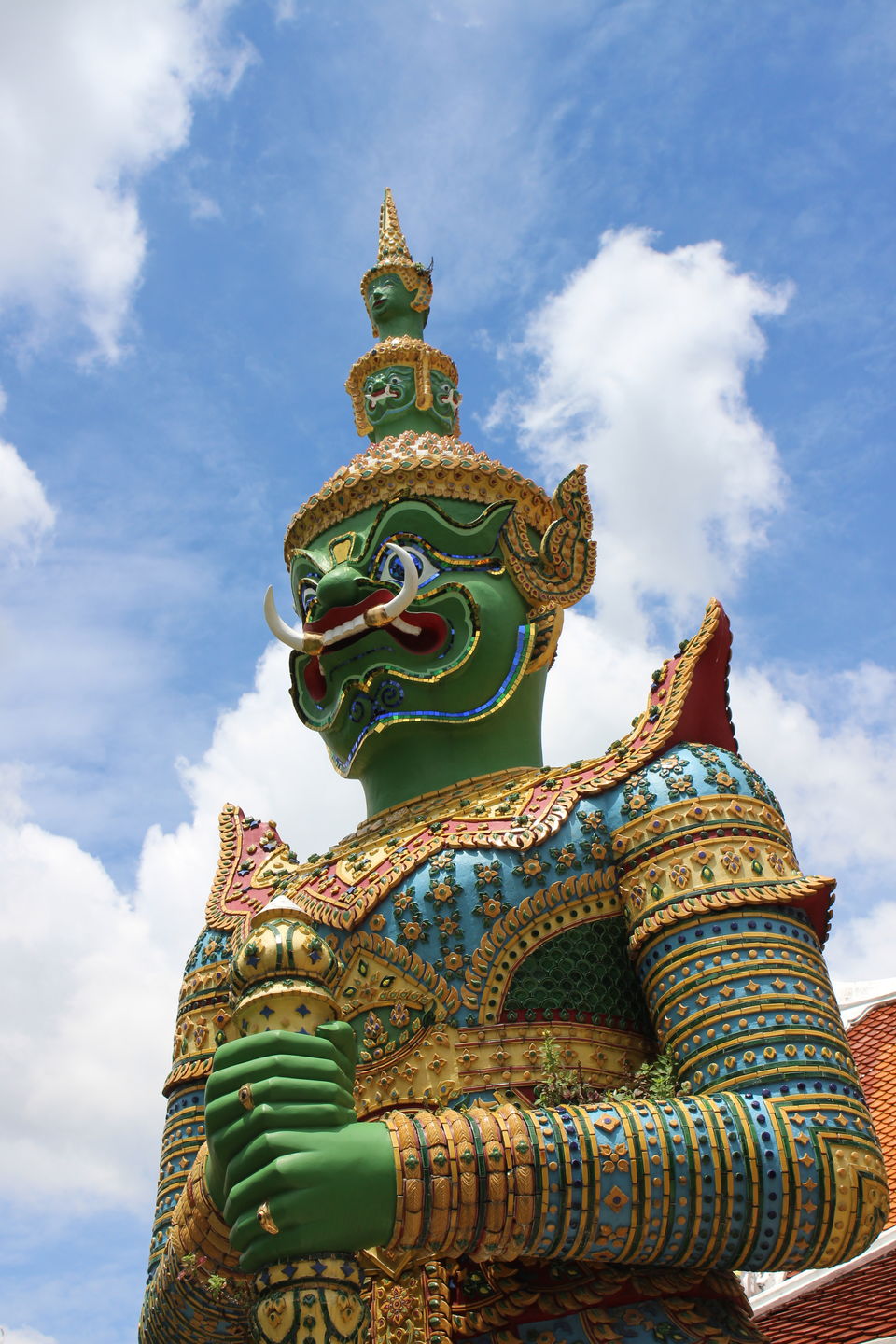 On my way back from Phnom Penh, Cambodia, to New Delhi, I decided to spend a day in Bangkok. Initially, even I was a bit skeptic and tried figuring out what all can be done. Thanks to the AirBnB host, I got a clearer idea of the ferry route and realized that transportation in the city quite convenient.
So here's all that I did in just about 20 hours in Bangkok, one of the most happening cities in the world!
My day began with a hearty breakfast, needless to say! The food scene in Bangkok is topnotch, whether it's street food or a cafe, a market store or a fine dining restaurant - your taste buds won't be disappointed anywhere. As I stepped out, I found some stalls selling big-sized sausages, chicken satay and crabmeat balls. (Most of these things were priced at 10 Baht to 20 Baht, which is pretty reasonable compared to the portions they serve.) The foodie in me was delighted and all set for the day's adventures.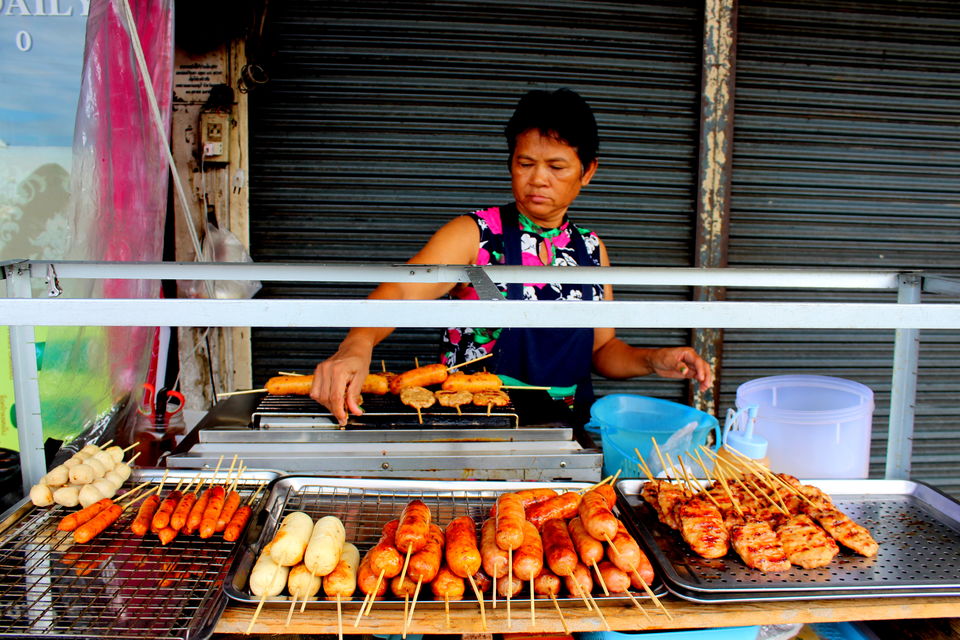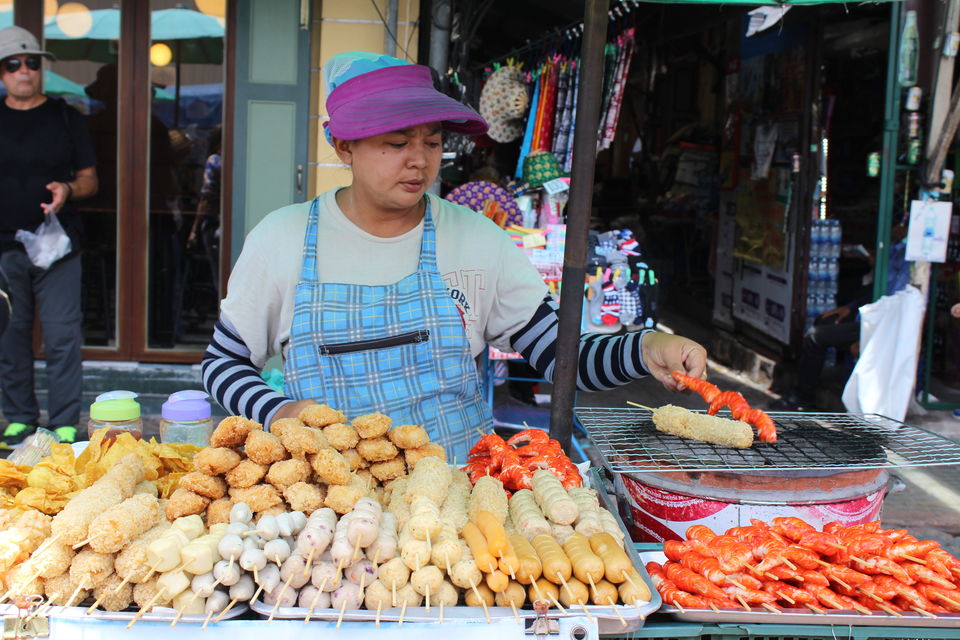 It was a weekday, so the usual office crowd was already at the pier and I knew I was going to have a delightful ride, observing the locals till I reach my destination. This, I believe, is the best part of taking local transports - you get to spend a lot of time, understanding the regular life of the people living in that place. (And of course, it's budget friendly as well!)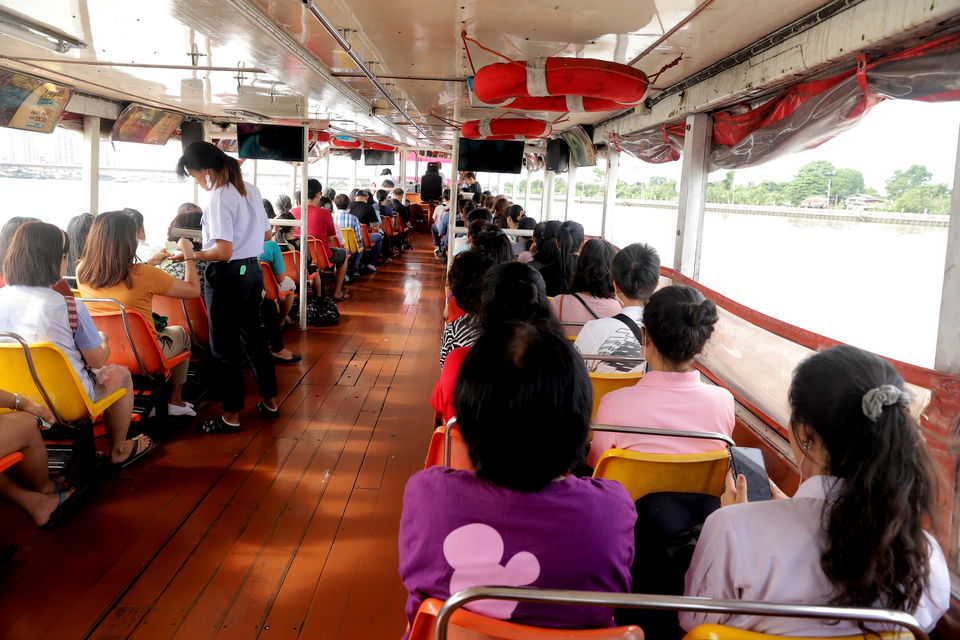 As I was nearing my destination, I could see the gorgeous white steep structure standing with all its glory - Wat Arun didn't fail to mesmerize me at the first sight. Hopping off the ferry, I took the tickets and walked inside, gazing at the massive piece of architecture. Wat Arun (or the Temple of Dawn) derives its name from the Hindu Sun God (Arun) and it's often personified as the radiations of the rising sun. (Entry fee is 50 Baht and you'll need about an hour to explore the entire temple complex.)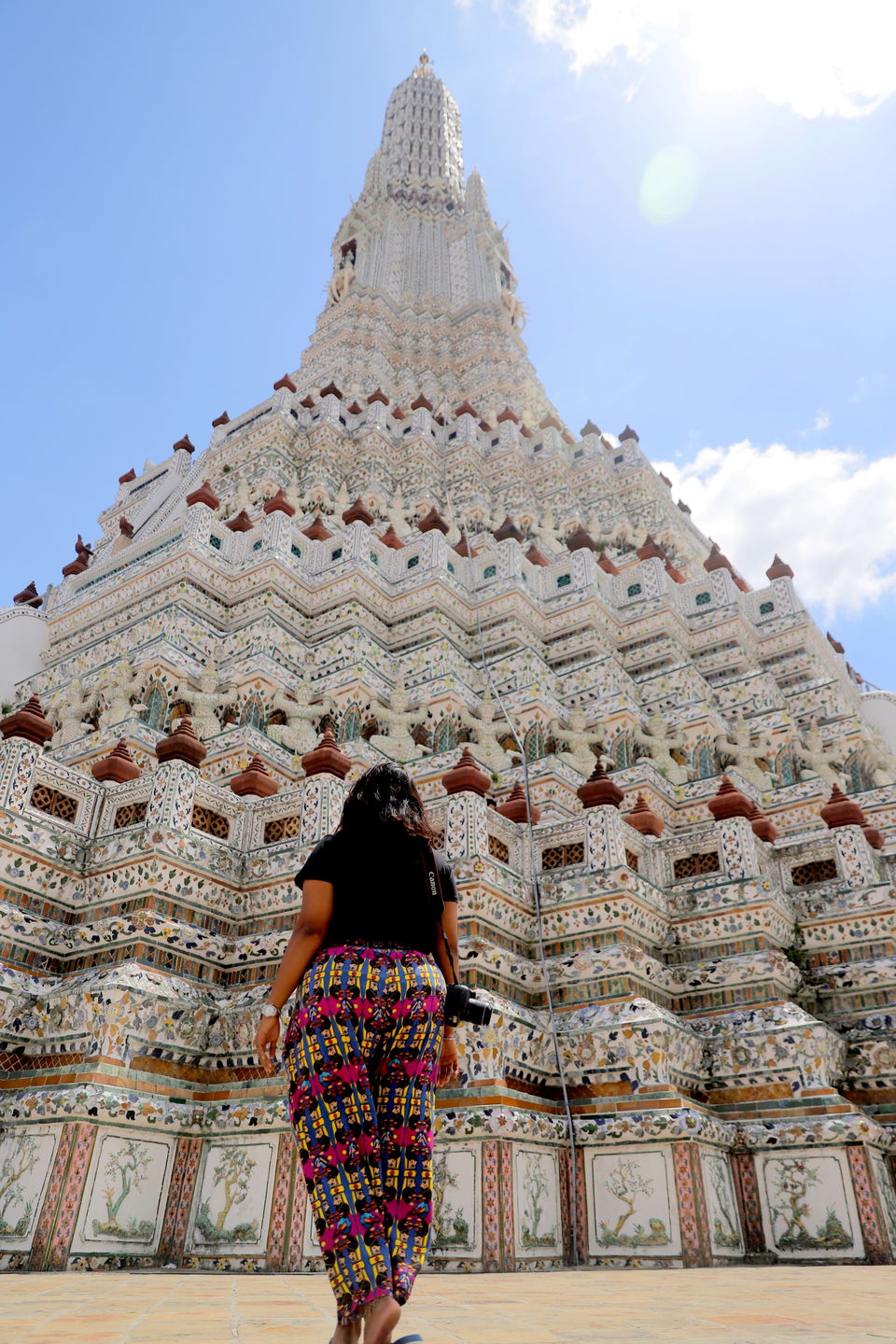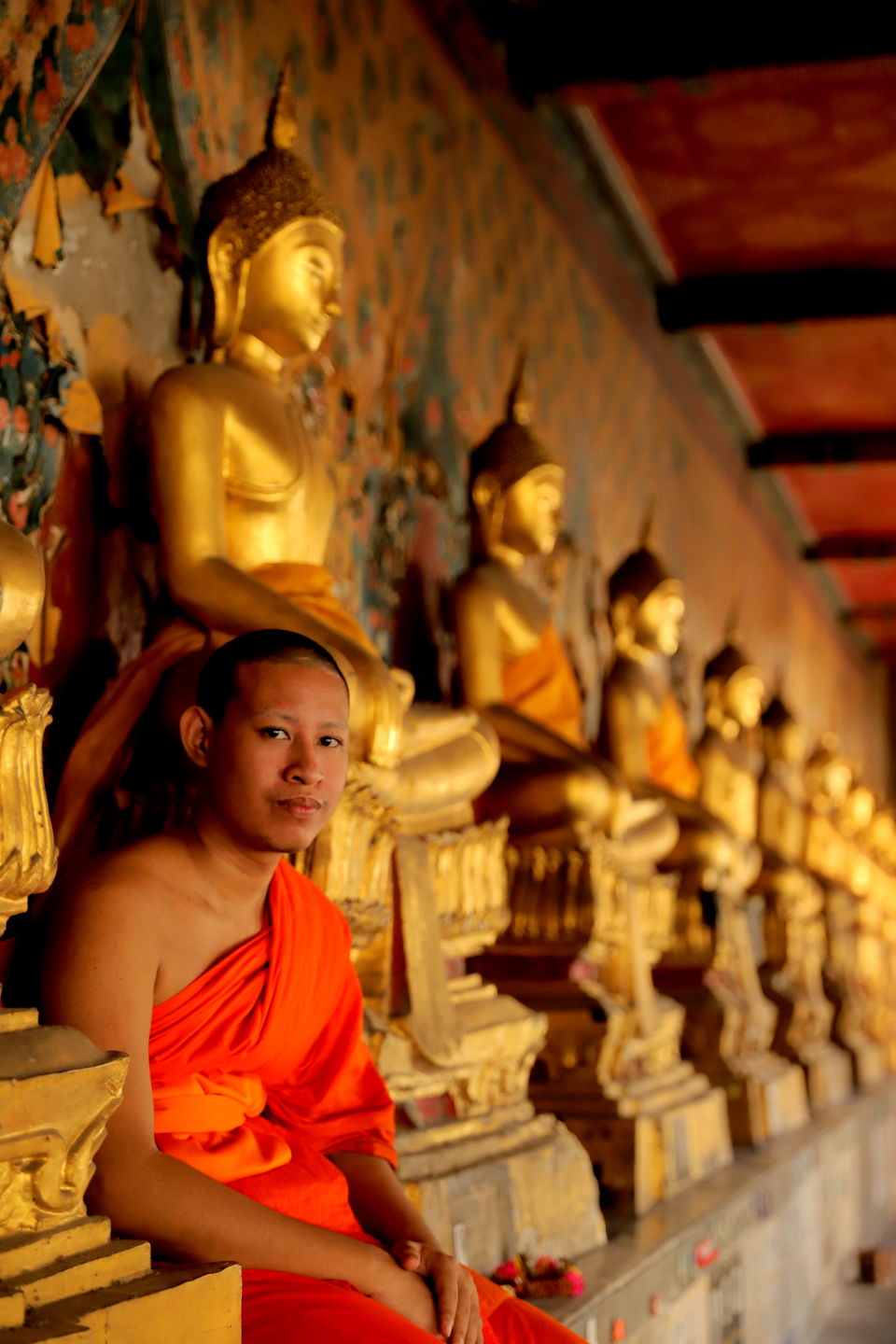 My next stop was Wat Pho, on the other bank of the river. There are direct ferries to take you from Wat Arun to Wat Pho, which is more popular as the Temple of the Reclining Buddha. While the earlier one is usually less crowded, the later one had flocks of people trying to click the perfect selfie with the golden Buddha!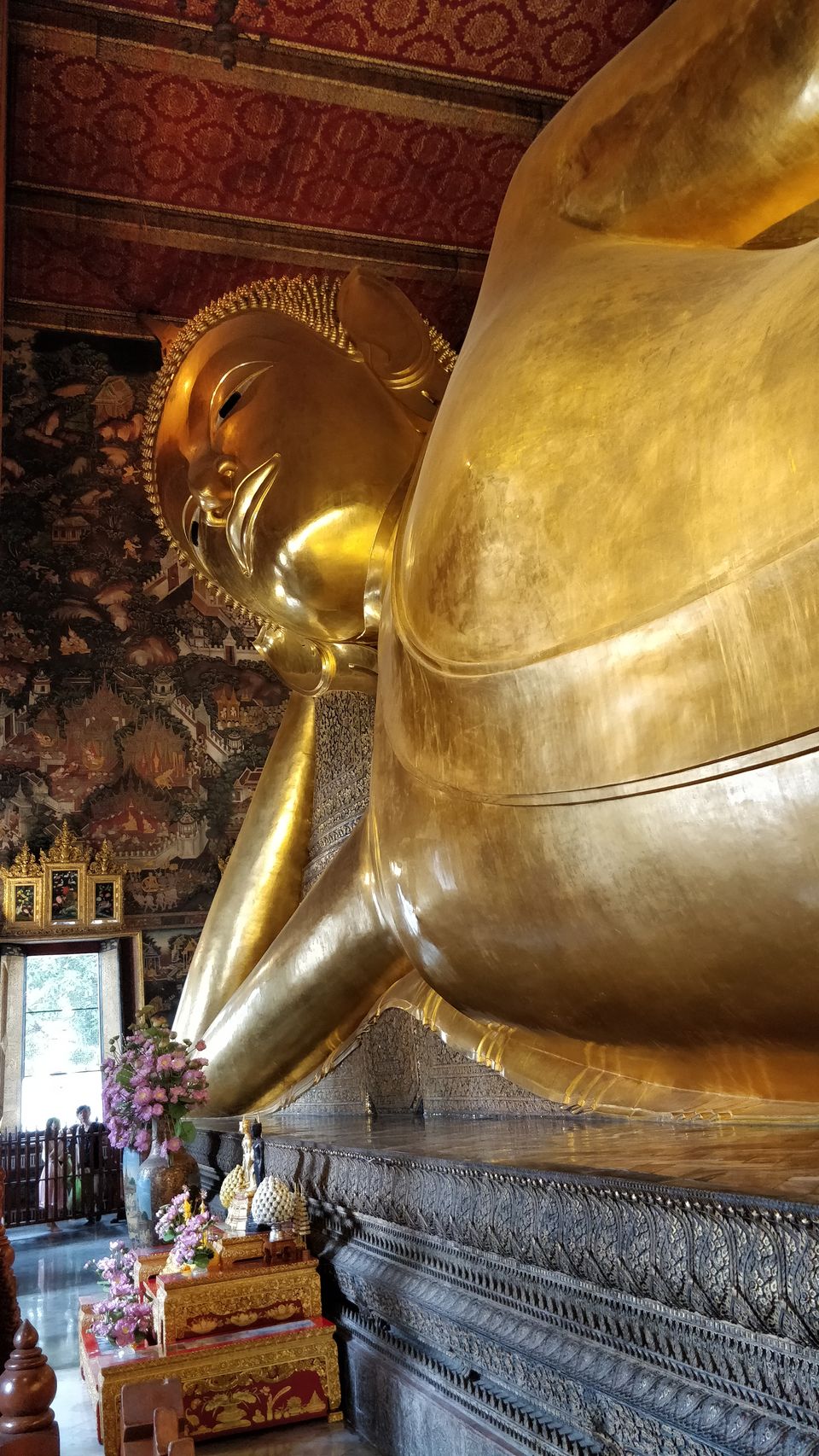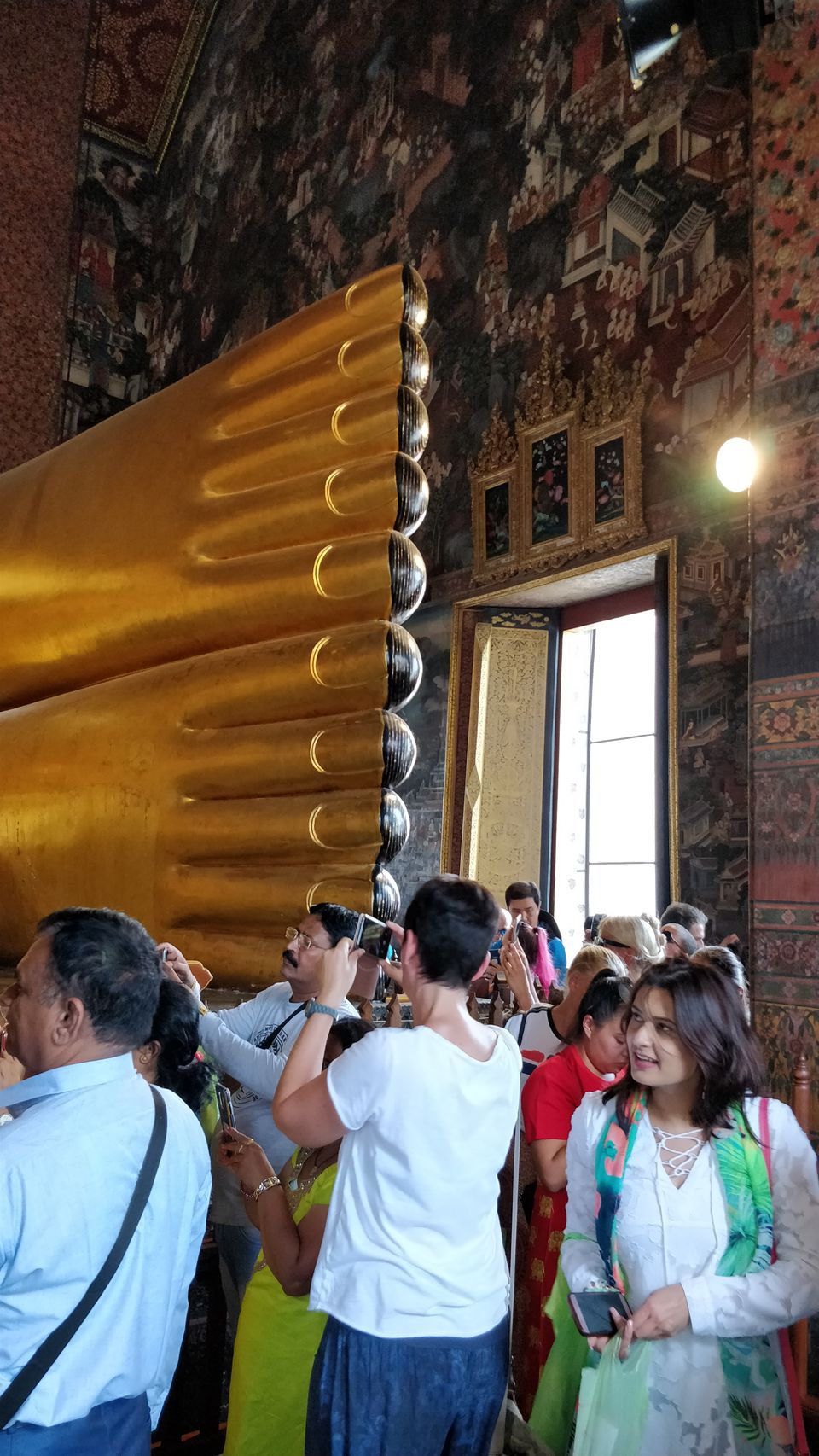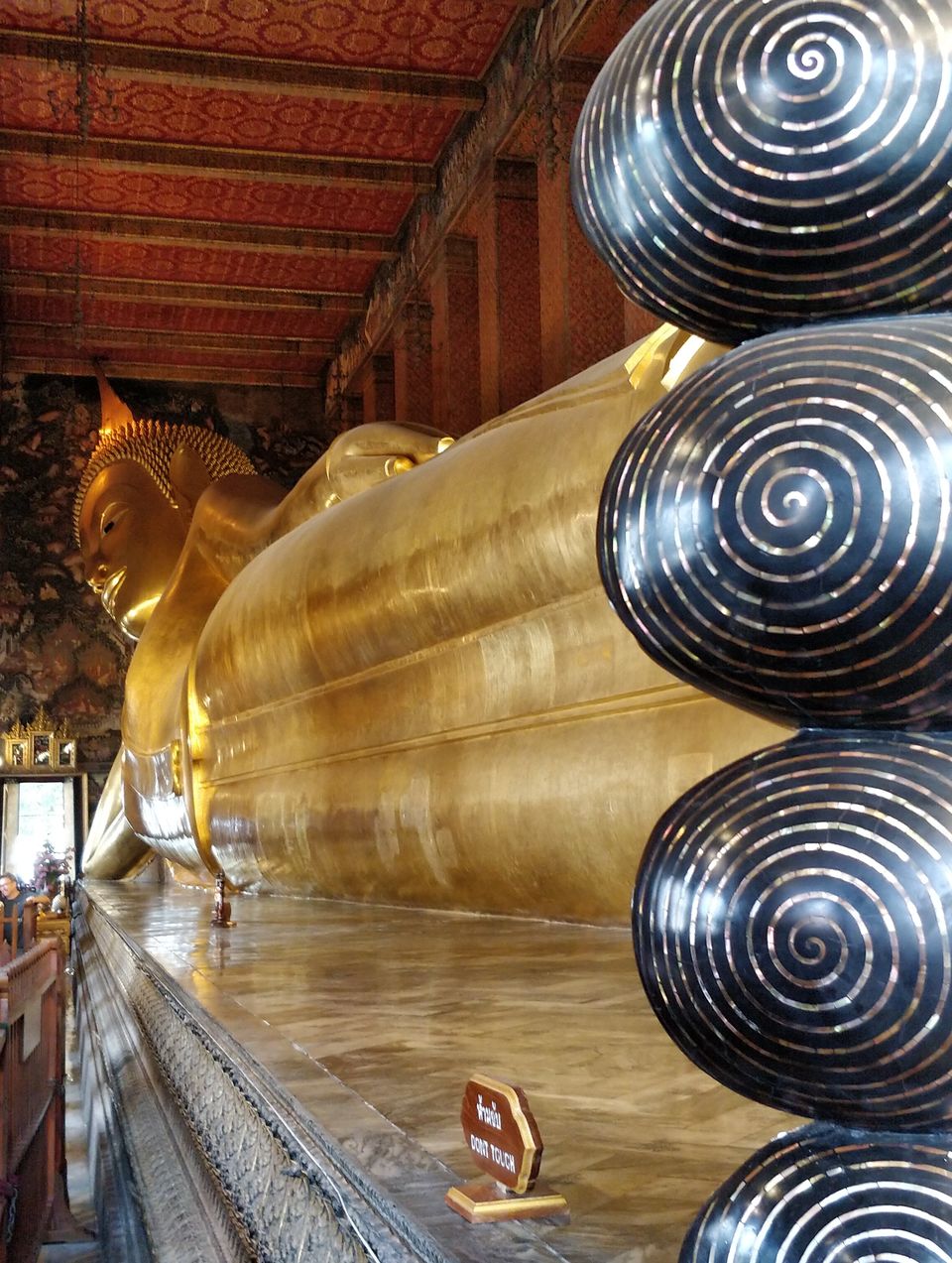 The Wat Pho temple complex is more popular as it houses the largest collection of Buddha images in Thailand, including a 46 m long reclining Buddha. Wat Pho is one of Bangkok's oldest temples, and is considered the earliest center for public education in Thailand, and the marble illustrations and inscriptions placed in the temple for public instructions has been recognized by UNESCO in its Memory of the World Program. It houses a school of Thai medicine and is also known as the birthplace of traditional Thai massage which is still taught and practiced at the temple.
It was late afternoon when I was stepping out of Wat Pho, and I spotted some school kids, who were practicing some act in the courtyard. My curiosity dragged me there, and after talking to a monk who was supervising, I came to know that the King was visiting in a couple of days and so, these kids were gearing up for a drama. It was a treat to watch those little ones, dancing around in masks.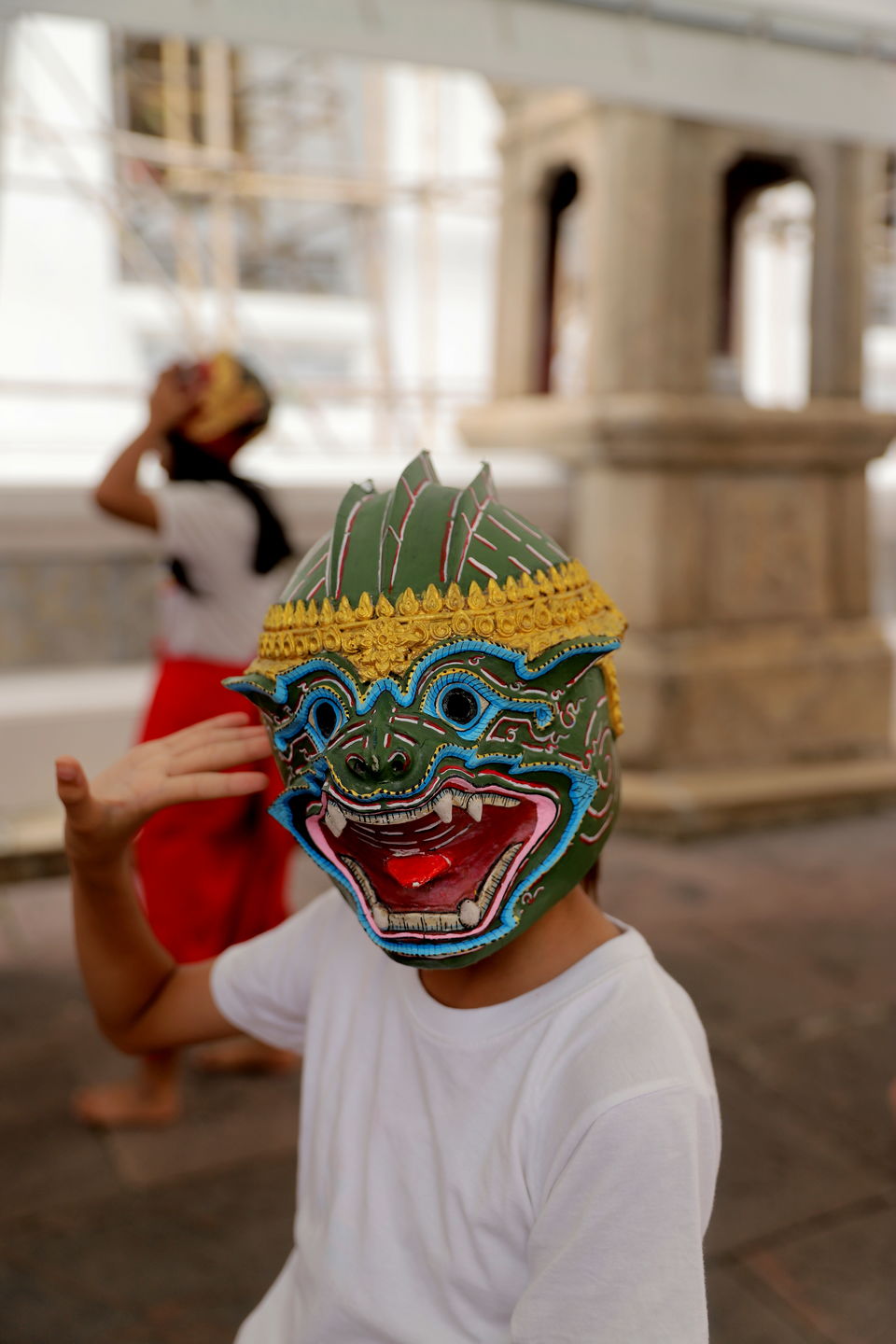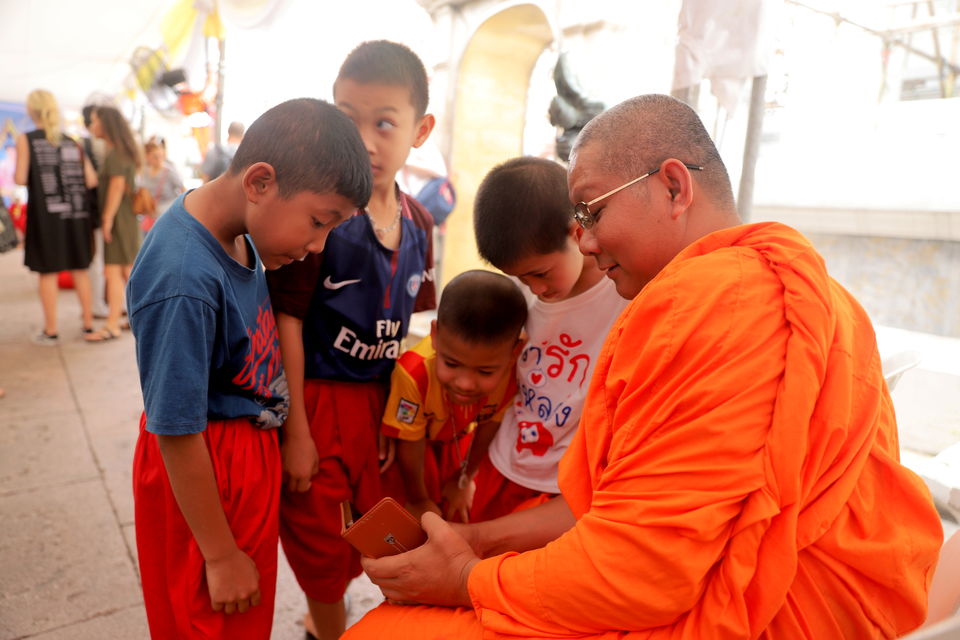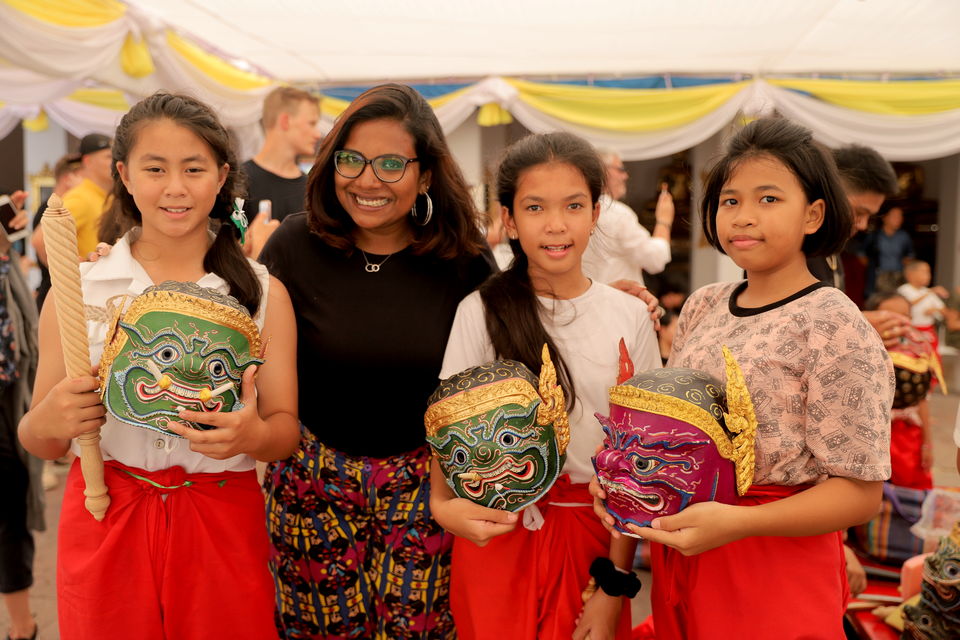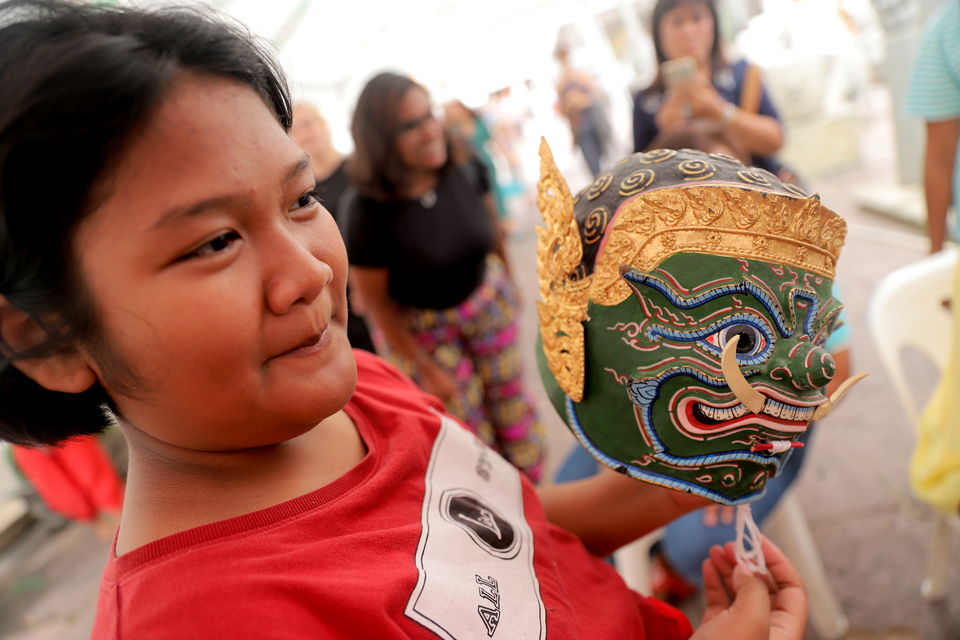 It was late afternoon when I walked out from there, hungry & excited to dig into some delicious Thai food! Next to the Wat, there's a narrow lane which leads to a couple of amazing cafes, and I chose to hop into one of them that looked nicer than the others.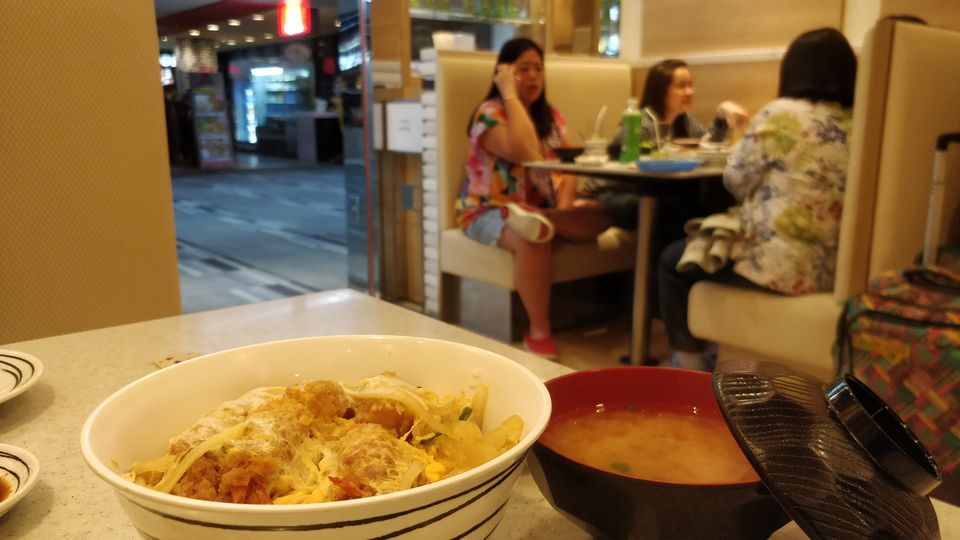 After a satisfying lunch, it was time for a tuktuk ride to the Grand Palace, and Wat Phra Kaew — home of the Emerald Buddha. The architecture of this place has royalty flowing from every corner and the best thing would be to take a audio guide, which explains every detail about the palace. (Entry fee for both - 500 Baht.)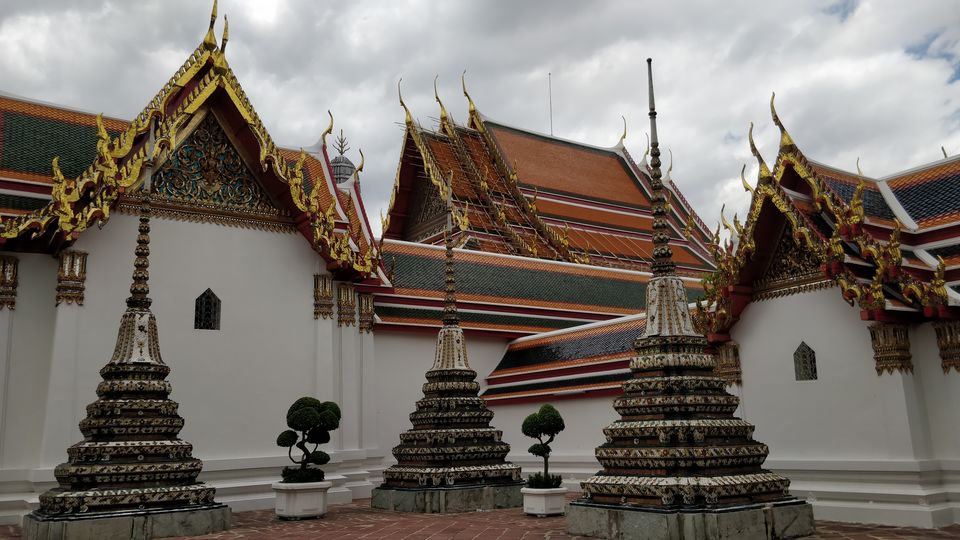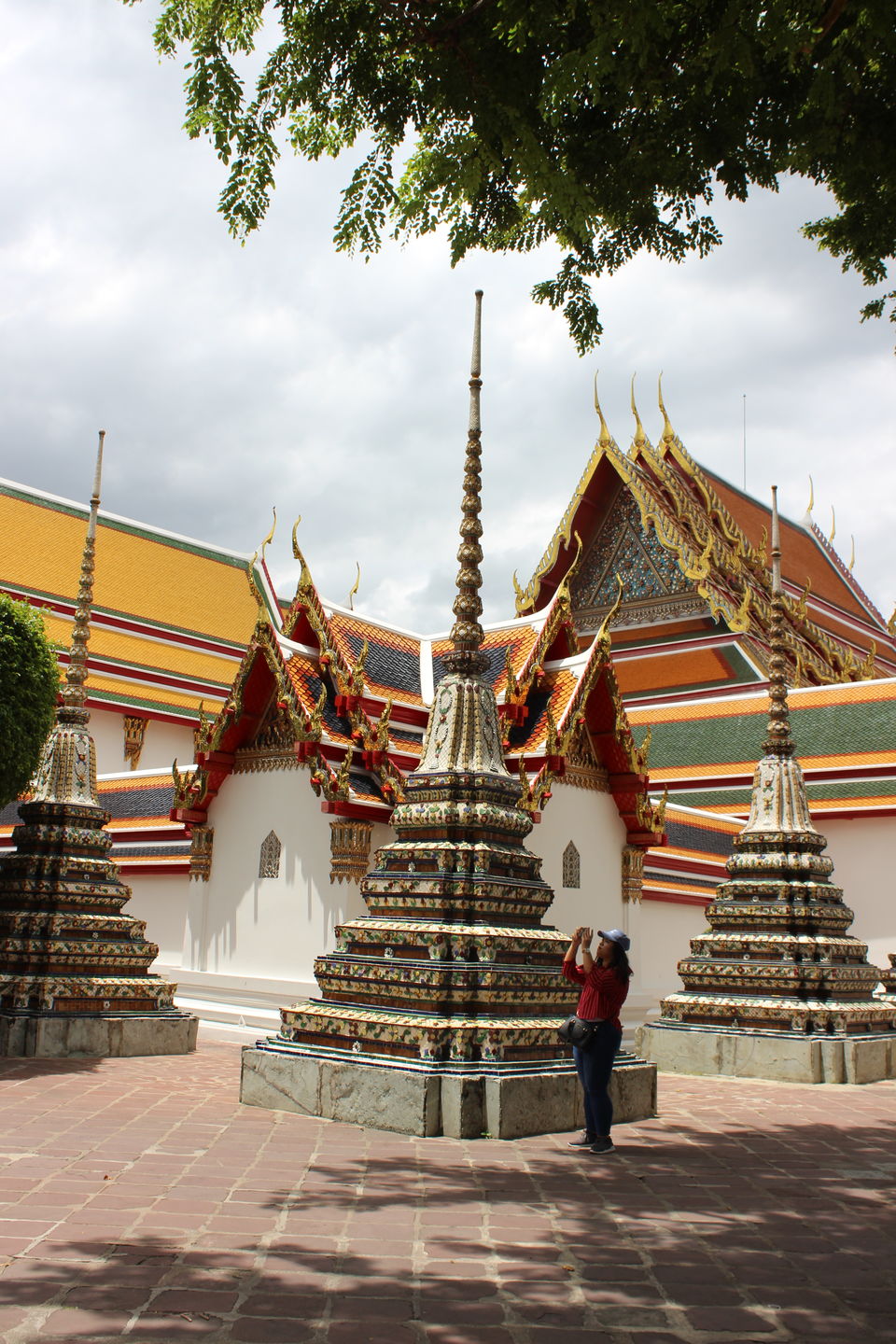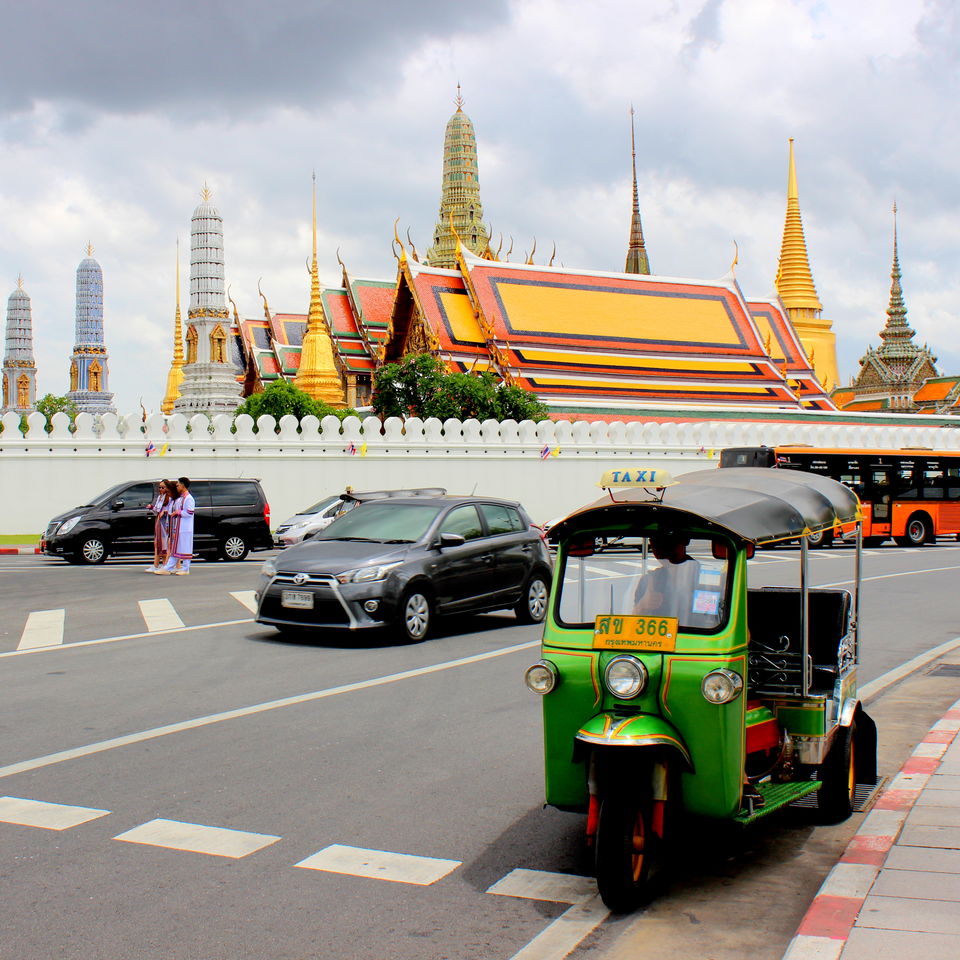 It was already evening when I ended up exploring the palace, and I had just a few hours left in the city, so I decided to head off to the nearby market & picked up some souvenirs! Well, when you're in Bangkok, you just can't miss shopping!
So, there's a market next to the closest pier from Grand Palace, and it has everything from bags & shoes to postcards & key chains and what not!
Thus, I wrapped up my day in Bangkok and reached Don Muang Airport right on time! Yes, I did miss out the nightlife of the city which people usually drool about, and I would definitely want to go back again, to tick a few more things from my Bangkok bucketlist, but I'm gonna remember this day trip for years to come.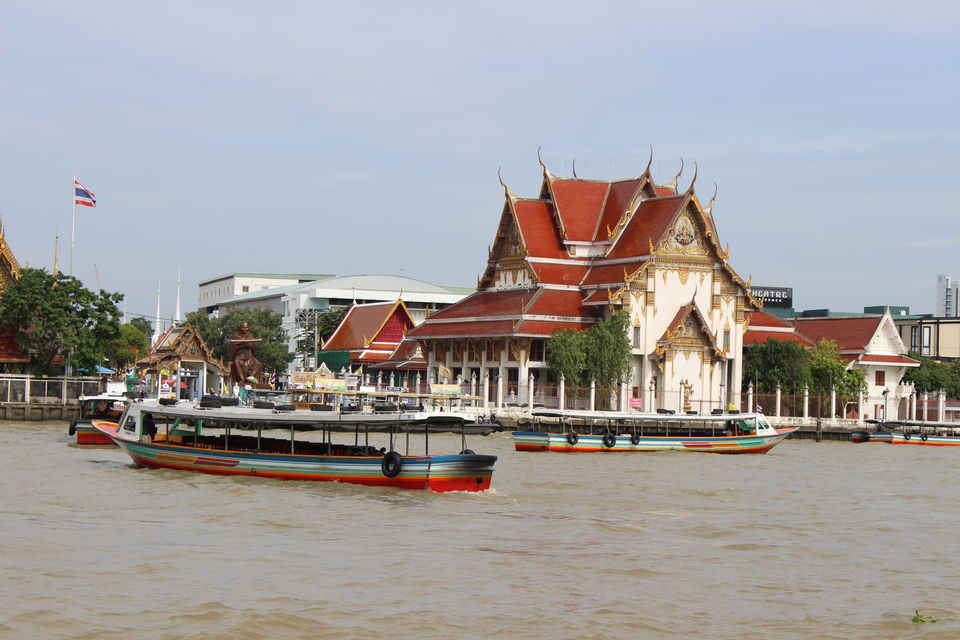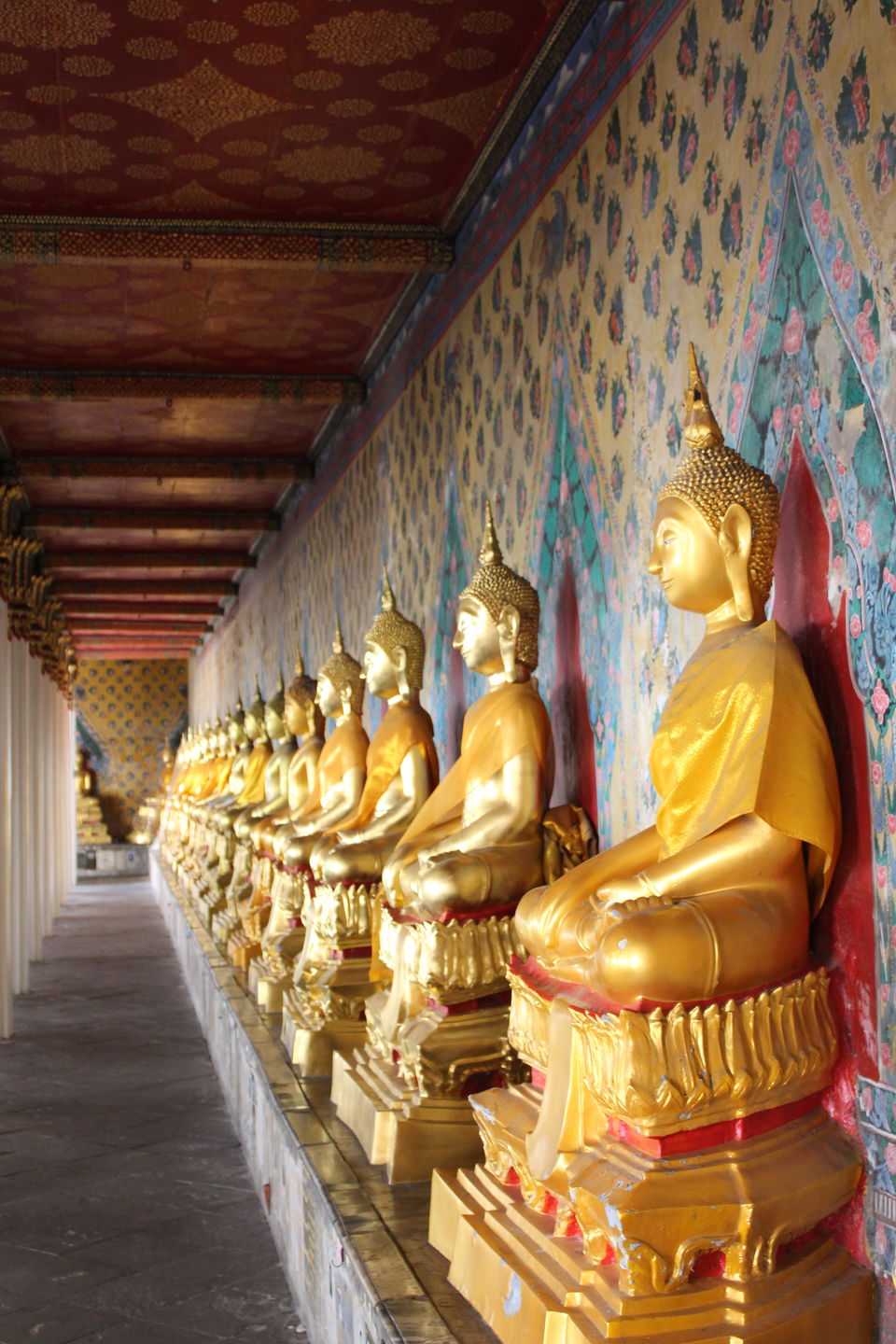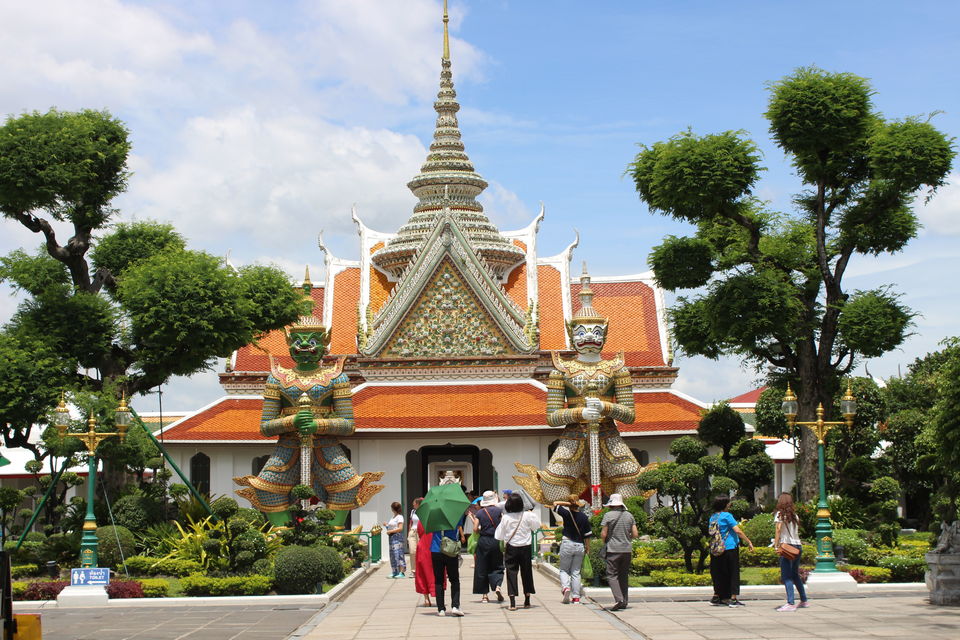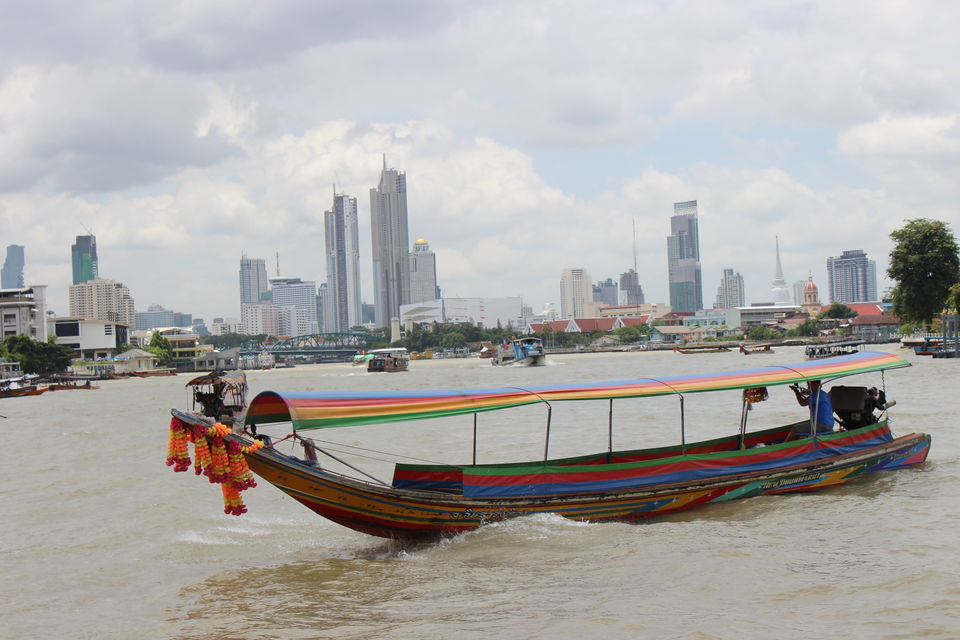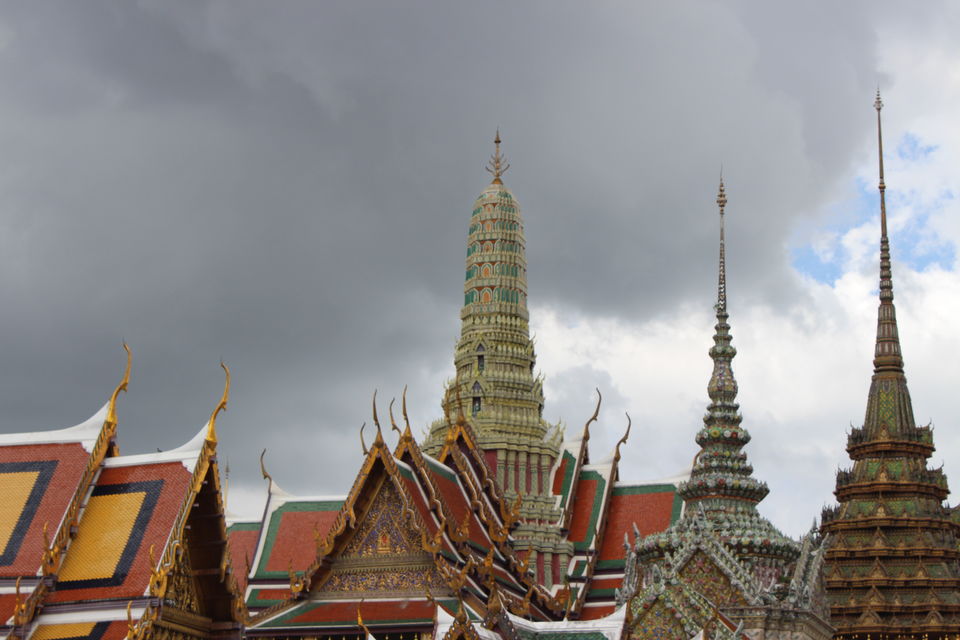 Quick tips:
If you are traveling to Bangkok, here are a few essential tips to remember!
- Whenever you're buying a souvenir, make sure to bargain! They usually hike the prices for tourists!
- Wear clothes that cover your shoulders & knees (avoid sleeveless and shorts) - otherwise you won't be allowed to enter the Wats!
- If you're traveling alone, don't be scared of the strangers! Thai folks are the sweetest, and you'll mostly find them smiling at you, if there's eye contact! Nothing to worry on that note!
- Try the Thai Royal Ice-cream!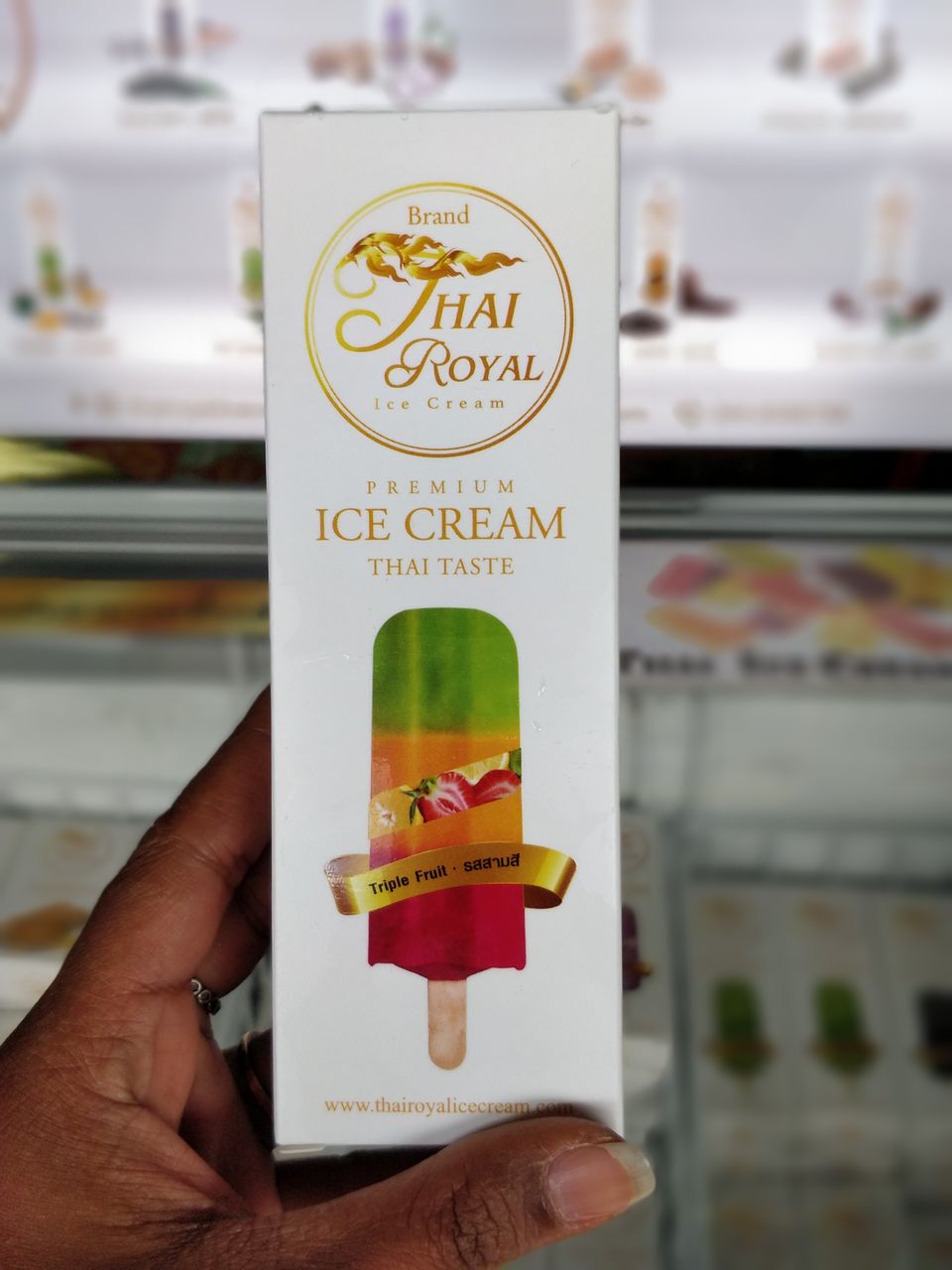 And now that Thailand has waived off the Visa Fee for Indians, what are you waiting for? Plan a quick trip to the 'Land of Smiles' and experience the best that's out there!