Berlin serves as a transit point for hundreds of places in Europe. With it's two already operational airport and third one under construction, it is expected to host more travellers who wouldn't have more than couple of hours to spend in this historic city.
On our way to Leipzig, we had 5 hours to our next connection and we decide to explore the city. Owing to efficient public transportation and centrally located airports, 3~4 hours are enough to explore the highlights-
1. Bellevue Palace
2. Straße des 17 Juni
3. Brandenburger Tor
4. Reichstagsgebäude
Storing the Luggage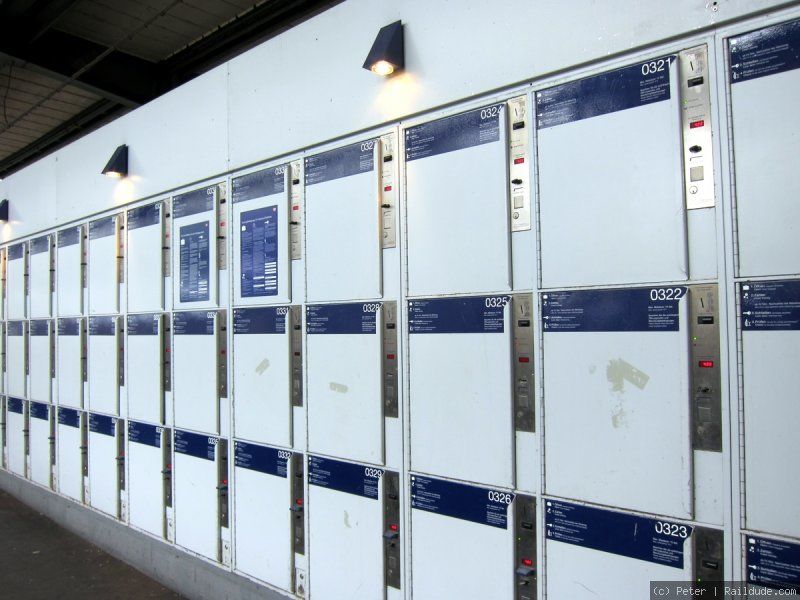 Storing luggage in Berlin is very convenient and safe. All stations (bus/train) are equipped with coin operated lockers which can be rented easily. Main stations such as Berlin Hauptbahnhof , Alexanderplatz and Zoologischer garten have more lockers and they come in 3 sizes. We used the jumbo locker and it could easily hold 2 fullsize suitcases and 3 cabin bags. These lockers are video monitored but still do not leave anything too precious in the lockers (passport for example)
Pro tip : Always inspect the edges of the door before closing the lockers, there have been cases where people were conned by false locks.
Commuting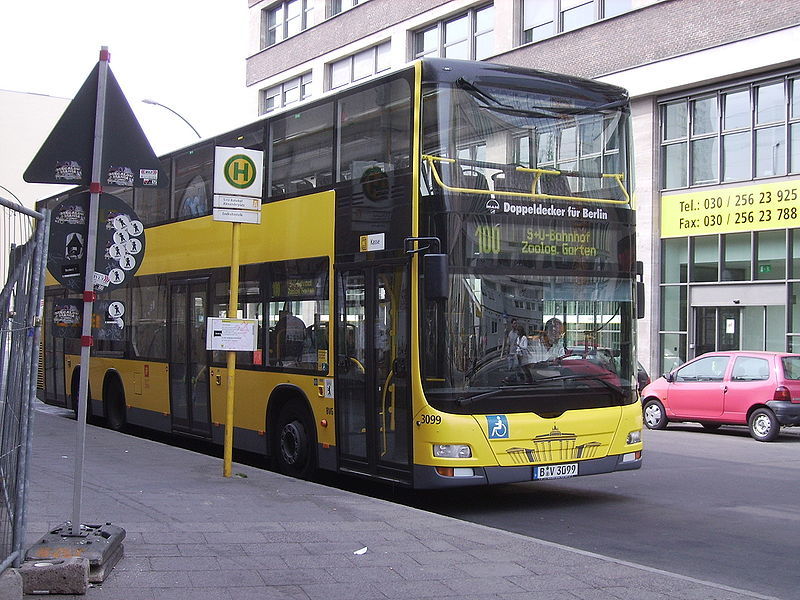 This is where the difference of opinion comes in. Some people prefer to take the organized bus tour and some people prefer to all by themselves. We fall into the second category because of flexibility and also the fact that it is cost effective.
With a day card in Berlin, which costs €7 , you can use any public transport till 3 AM of the next day. If you land at Berlin Tegel (TXL) airport then best way to go to city centre is TXL bus and then take Bus number 100 which connects all the main spots. Like any public transportation, punctuality is dead on so do not plan any overstay thinking there may be a delay.
Pro Tip - Install the App by Deutsche Bahn (DB Navigator) on your phone or tab. It covers all means of transport in Germany including local buses.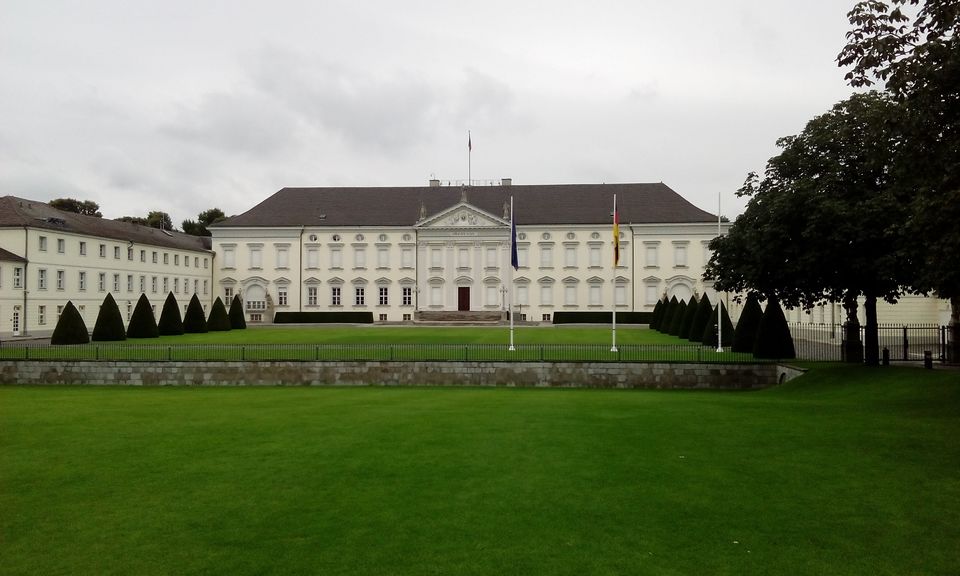 The Presidential Palace in Berlin is definitely worth a visit during your trip. This mighty building next to the river Spree derives it's name from French word 'Bellevue' which means a scenic view, owing to the scenic view of the river from the palace.
Get down at this stop from the Bus 100 at stop 'Schloss Bellevue'Straße des 17 Juni
Straße des 17 Juni
Once the sightseeing at Bellevue palace is done you can take the Bus number 100 again to head towards Brandenburger Tor. I would rather suggest to take a walk along Straße des 17 Juni. This historical road connecting the highlights of Berlin comes with a dose of history and gives you a chance to understand the history behind the city.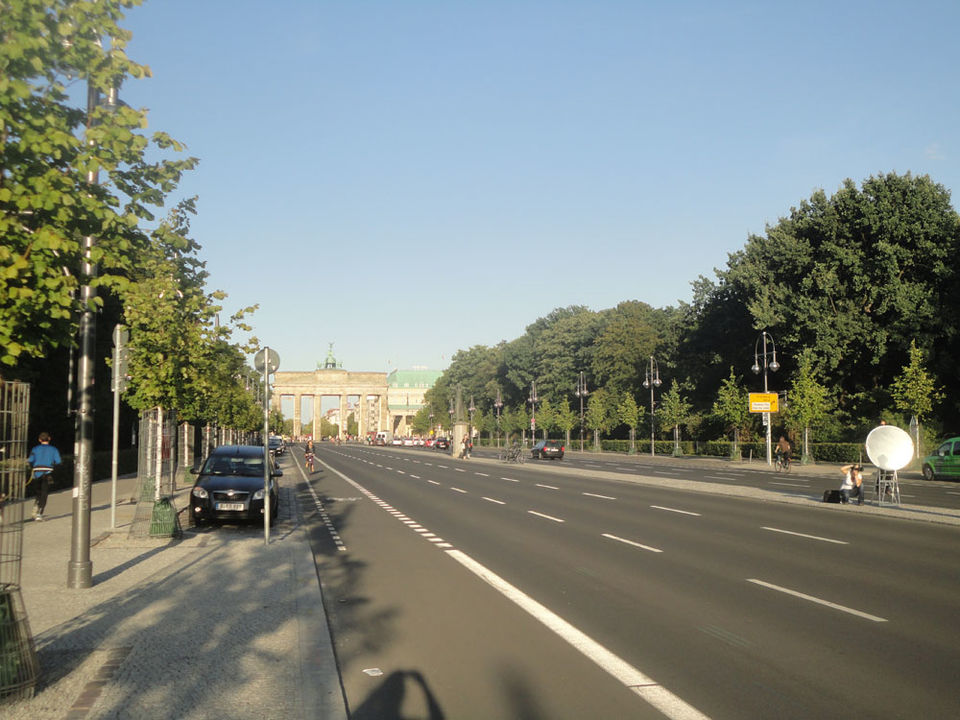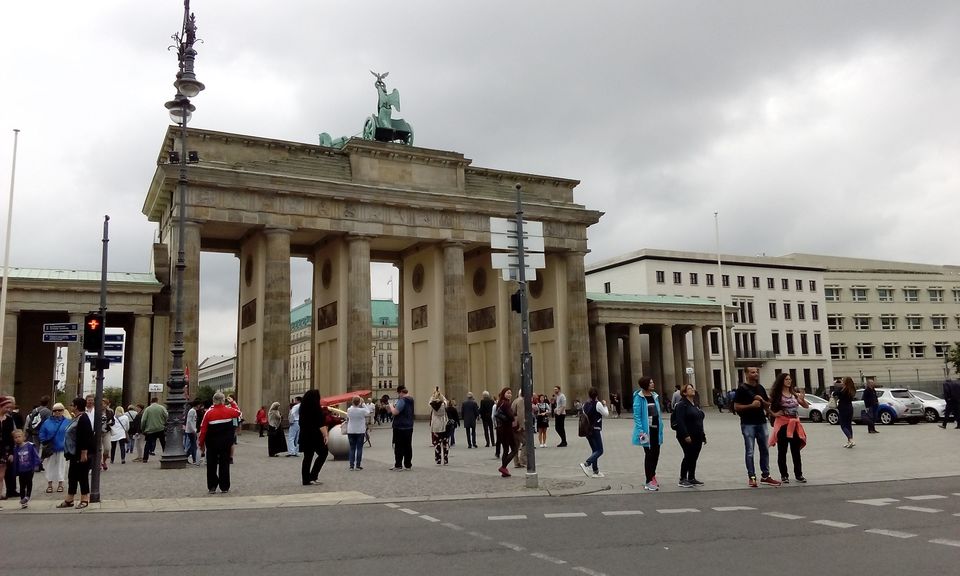 The Brandenburger Tor or the Brandenburg gate is by far the biggest tourist attraction in Berlin. It has got to do more with the history than the architecture of the gate. Although it was commissioned as a symbol of peace, it has seen one of the bloodiest conflicts of modern times.
Pro Tip: Take some time out to see both sides of the gate and notice the stark differences. A quick look will help you to understand the differences between erstwhile east and west Germany.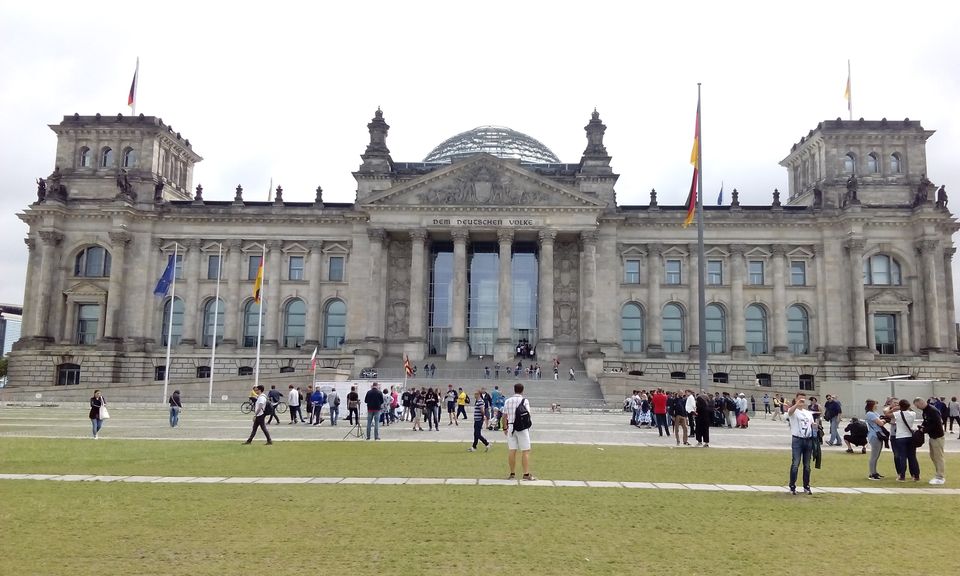 The Reichstag is a must go place especially for travellers who are interested in history. Although this mighty building was once gutted in fire and burned down to ashes, it now stands mightily and serves as engine to European Prowess.
Symbolical importance in this case is more important to understand as it signifies the attempt and eventual success of Germany to build itself from the ashes - stronger and better.
Pro Tip : The access to building is restricted and cannot be done on spot. Incase you are planning to go inside then make sure you do the reservation in advance.
If you have more time
If you have more time then there are certainly places that you can explore, my recommendations would be-
1. Alexanderplatz
2. Memorial to Murdered Jews
3. Museum Island
Please feel free to write to me if you have and reviews or suggestions.