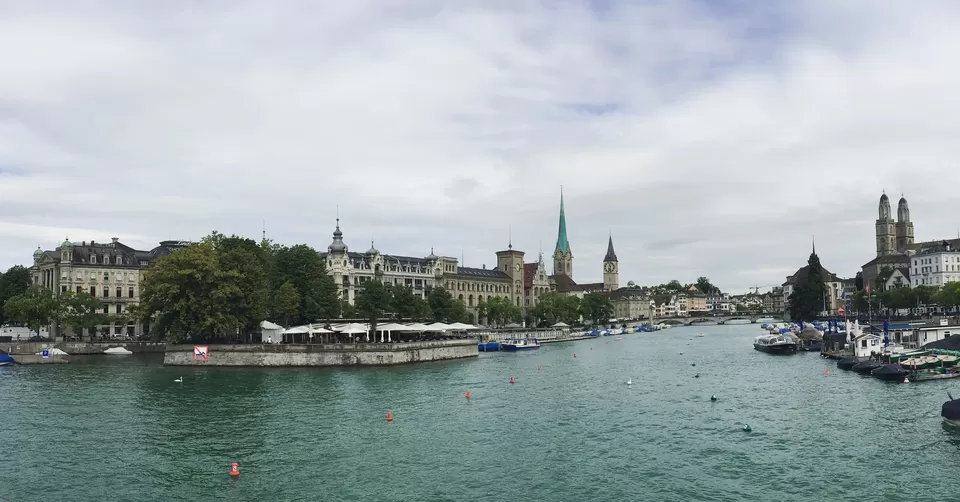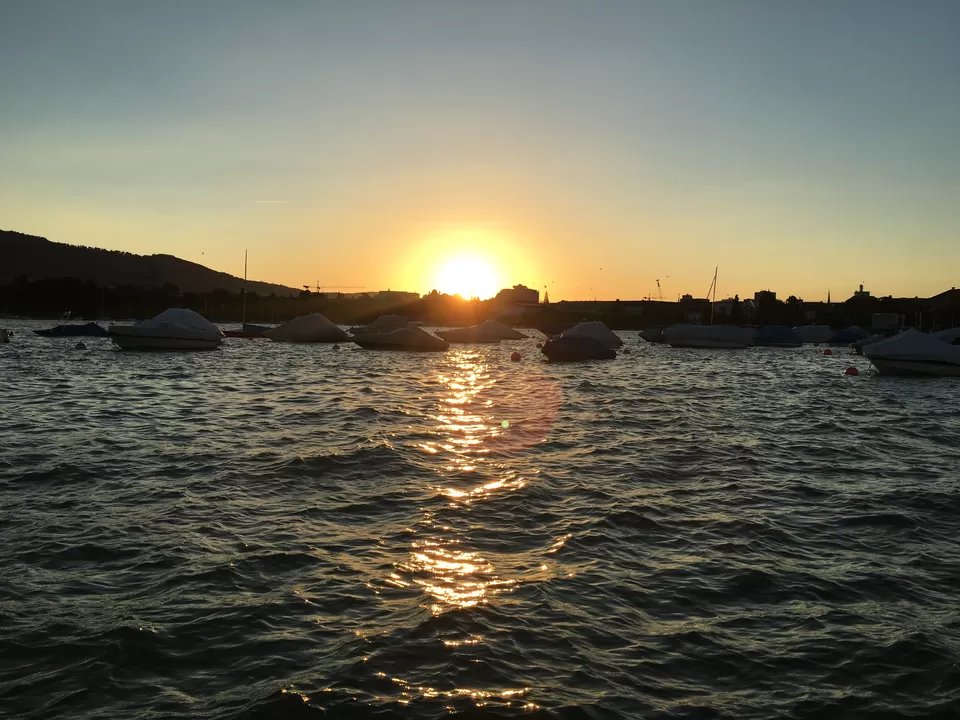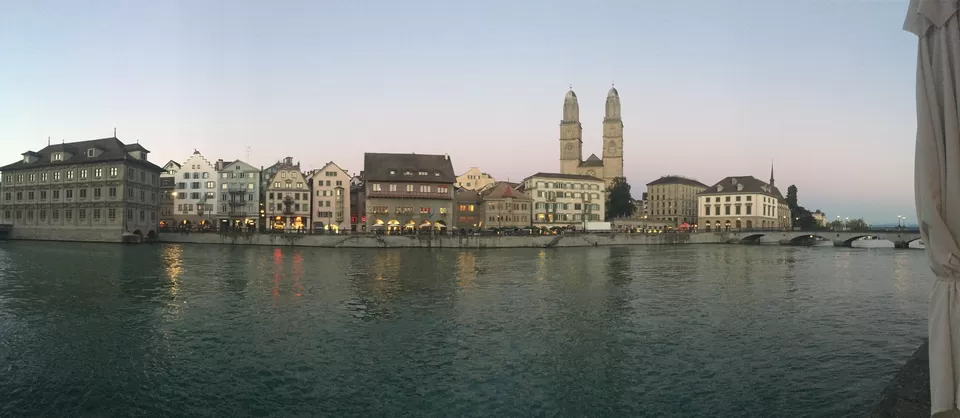 From wandering through Alps to reuniting with two friends - 10 days in this beautiful land account for endless memories safely locked away in my box of memories.
The journey that started in Zurich went through a dazzling combination and permutation of city vs. countryside of Switzerland. First day in Zurich was about being trained to hack through cheap products at the supermarket that saved us a lot of money throughout our time in here. Furthermore, being hosted by Swiss students gave us a beautiful insight into looking at Zurich from rather a local's perspective. This day was pretty much about strolling through the city. From Grossmunster to Fruamunster and those little streets making their way into pretty city make Zurich look like a painting brought to life. To top it all, the Zurich Lake is a perfect place to rush to, away from all the city hustle. On one hand this city boasts of the Banhofstrasse with all Louis Vuitton and Tiffany & Co. while on the other hand you have a soulful lake where one can surrender them to nature at no cost. Switzerland is therefore, not only neutral on the political front but it also speaks of the same through its beauty. We were lucky enough to have witnessed the Zurich Techno Parade the next day with people gathered for an evening filled with fun and music. A parade that is looked upon by the Europeans is surely one thing you don't want to miss out on.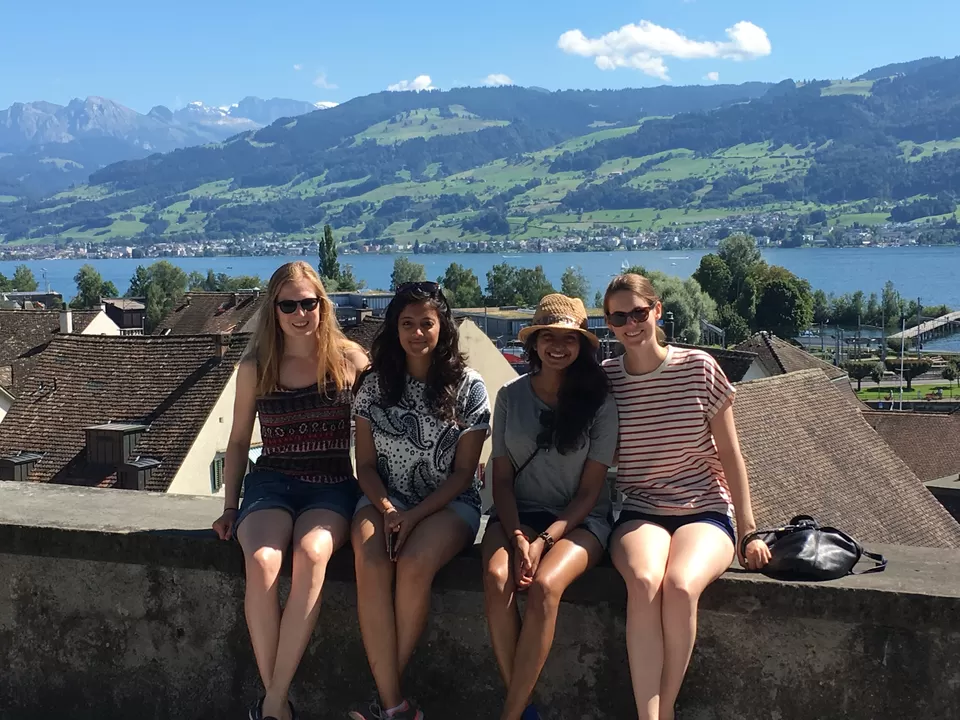 Post all the city joy; we were headed to the cantonment of St. Gallens. So this accounts for the favorite bit of my journey. One of my two friends hails from Ebnat-Kappel- a small place in the region of Toggenburg and the other one comes from a village nearby, called Nesslau. So these two places were our beautiful gateways for the weekend. However, making the most of a journey should be one's rule in life and that is what we exactly did before heading to Toggenburg. We stopped by a small place called Rapperswill. If you are walking around any city in Switzerland and come across a poster talking about a circus, REMEMBER it is a well-known circus family from Rapperswill. This is how Swiss people would proudly remark this place however there is much more than what meets the eye here. This town of roses as it literally translates to, has a beautiful castle placed on one end of the Zurich Lake. (YES THE LAKE IS HUGE!)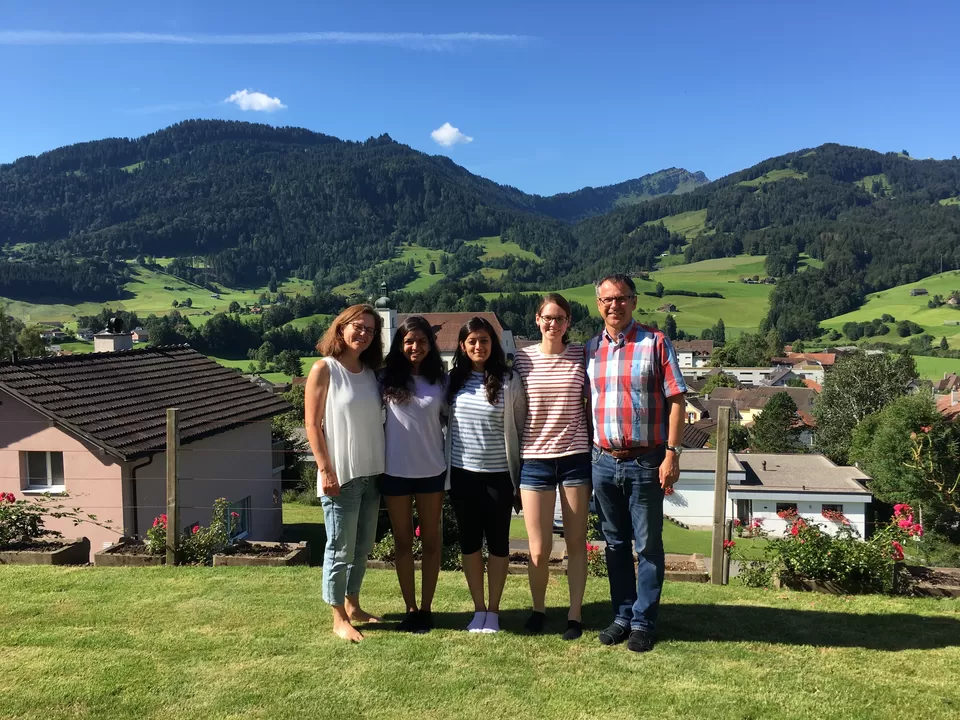 Having spent a couple of hours here, we were on our way to Toggenburg. Bollywood always makes you wonder where on earth are those houses amongst snow-clad mountains literally situated? I found my answer to this. With a valley full of tiny villages, this region speaks volumes of being heavenly. I fall short of words and my pictures don't do justice. Having met our beautiful hosts (Esther's parents) we were headed for a small hike in the mountains of Reiden as suggested by Esther's father. Growing up in the mountains is a magical experience and hearing about it and living a small bit of this experience with her and Helen was much joy.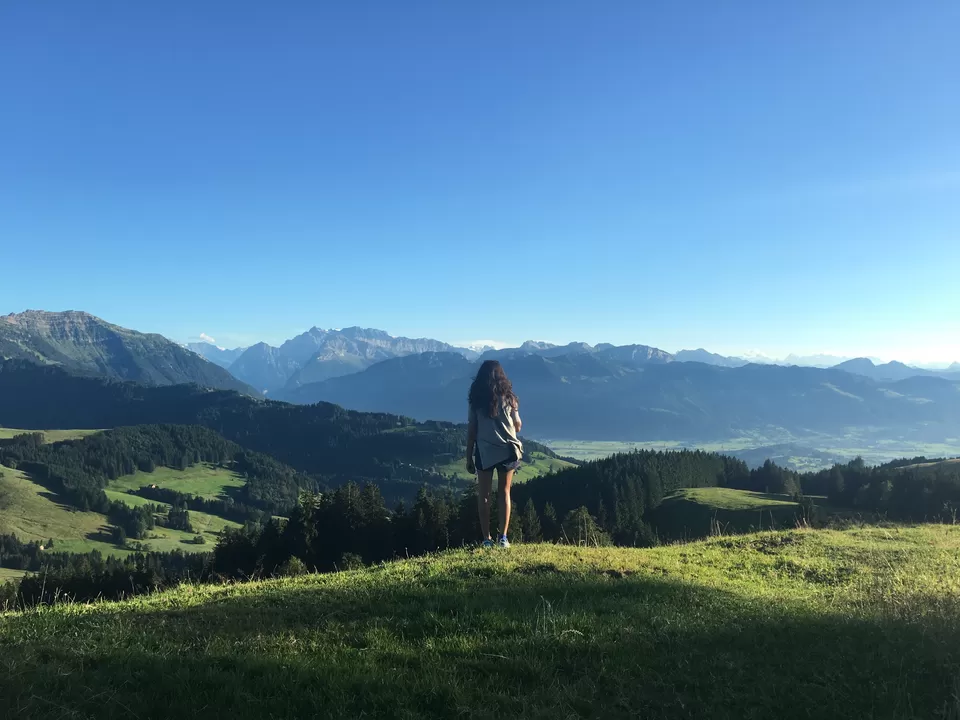 Next morning we had a mammoth-ious brunch at our second host Helen's house. Her house is straight out of a perfect holiday destination house and her parents account for the most generous hosts who fed the (us) hungry with typical Swiss-cheese fondue and what not. It was wondrous to know the little things about this country at this table and it accounts for one of the best conversations I have had with a local family in a long time.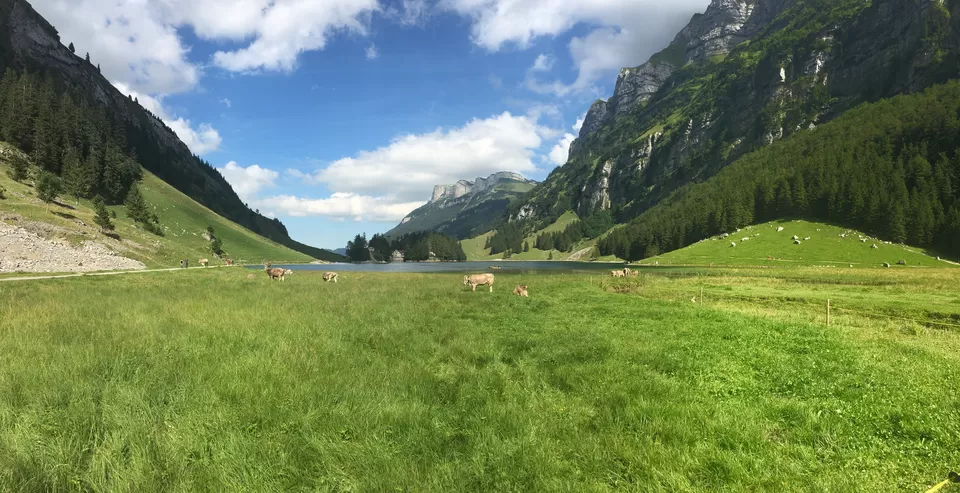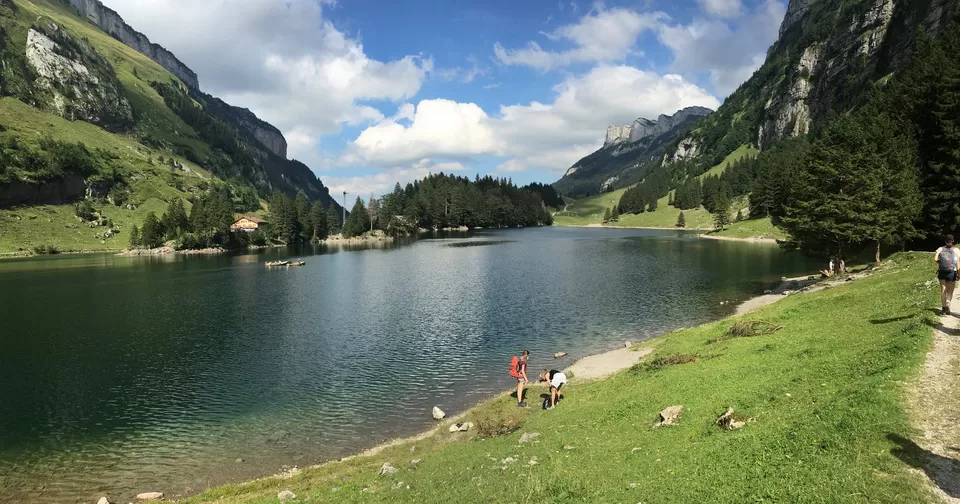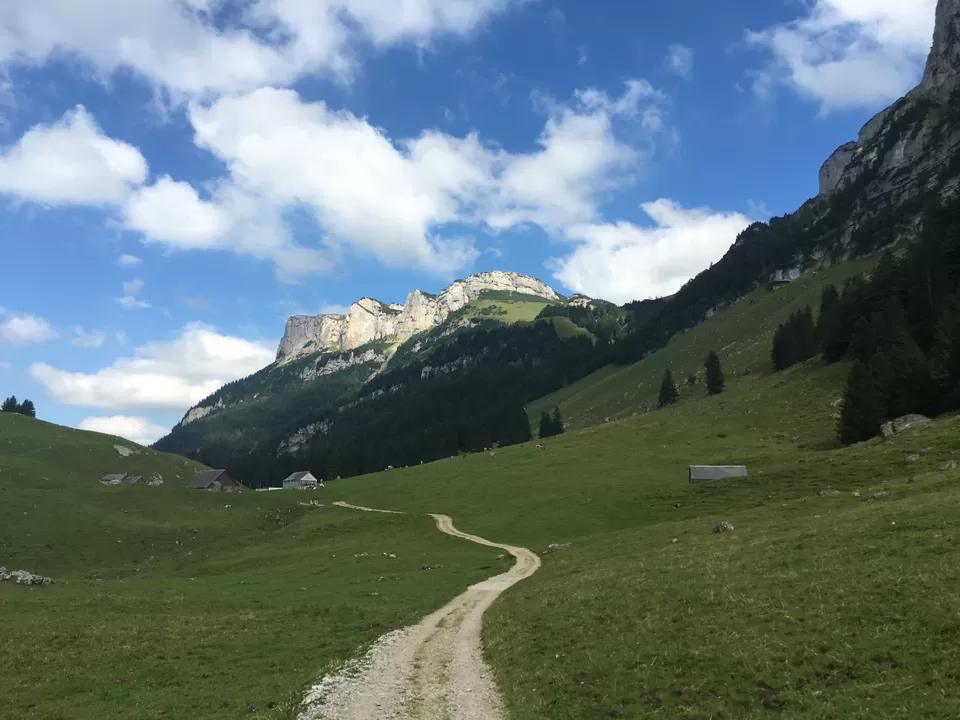 The hiking scenes continued and we were onto Ebenalps this time. This region of Appenzell has one of the most beautiful hike ranges and we chose one of the many trails. The most captivating moment of this hike was the Seealpsee, a small lake amidst these mountains. The peace and tranquility of this place is enchanting. An overnight stay at this place is something I silently put on my to-do list after being here. This weekend of my whole journey is something I would always remember and therefore a HUGE shoutout goes to two of my wonderful people Esther and Helen.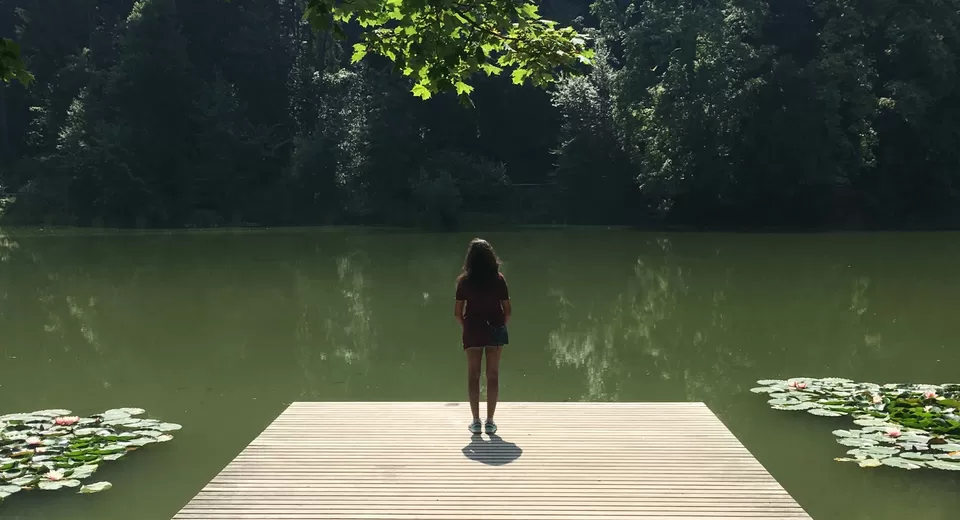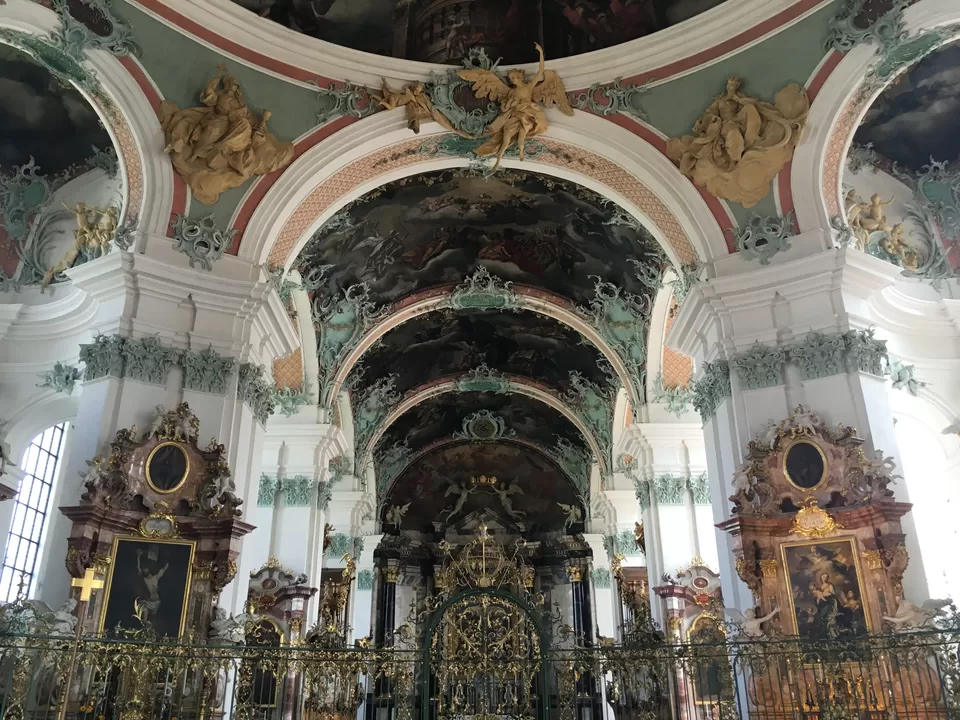 Back to the city trail, we made a small detour and headed to Saint Gallens before going to Bern. A day in St. Gallens was a perfect decision as it is a blend of quietness and "cityness". It helped us cure our hangover from the tranquility of the weekend and I happened to witness one of the BEST cathedrals of my life. Yes! St. Gallens Cathedral is spectacular. A UNESCO world heritage site, this place is MUST visit in a lifetime.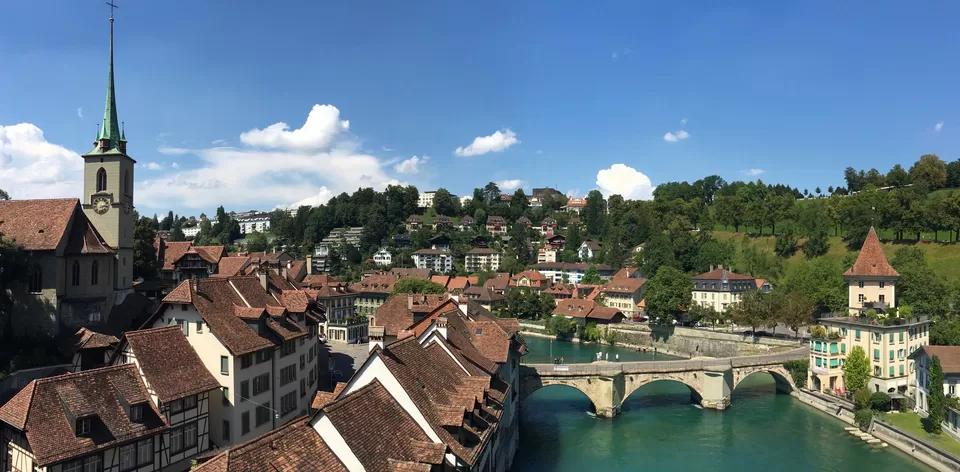 Moving on, we were in Bern next, the facto capital of Switzerland with the gushing waters of Aare. To see Bern, you got to walk around the old town to see the beautiful medieval architecture and how prominently it has been preserved until this date. A relaxing evening by the Aare, it was enchanting to see how the people of Bern never missed out on swimming in the Aare on a beautiful sunny day. And as suggested by our host and a local, we ended our day at Geleteria de Berna, a place with the most bizarre yet flavorsome combinations of gelato.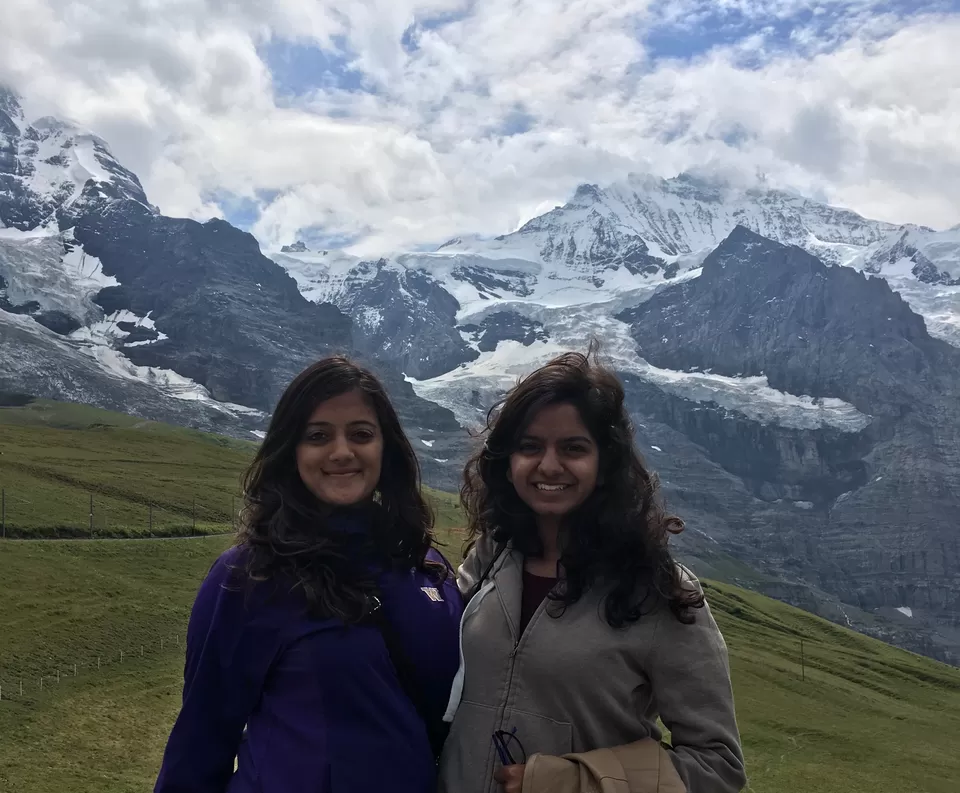 To one of the most rush-filled day of our journey, this was day we saw Jungfraujoch. A tpical tourist destination, this was something I longed to see ever since I was 8 years old. This place is not only about experiencing the snow-clad mountains and the cold but it is about embracing the brilliance of Adolf Guyer- Zeller who thought of creating a railway all the way until the top. It was one of those major off the bucket list moments of my life. Interlaken was up next while descending from Junfrau. It is an ideal pitstop for people going to Jungfrau and a quite evening spent in this small place with a flatland over looking the Alps was a great way to end the day.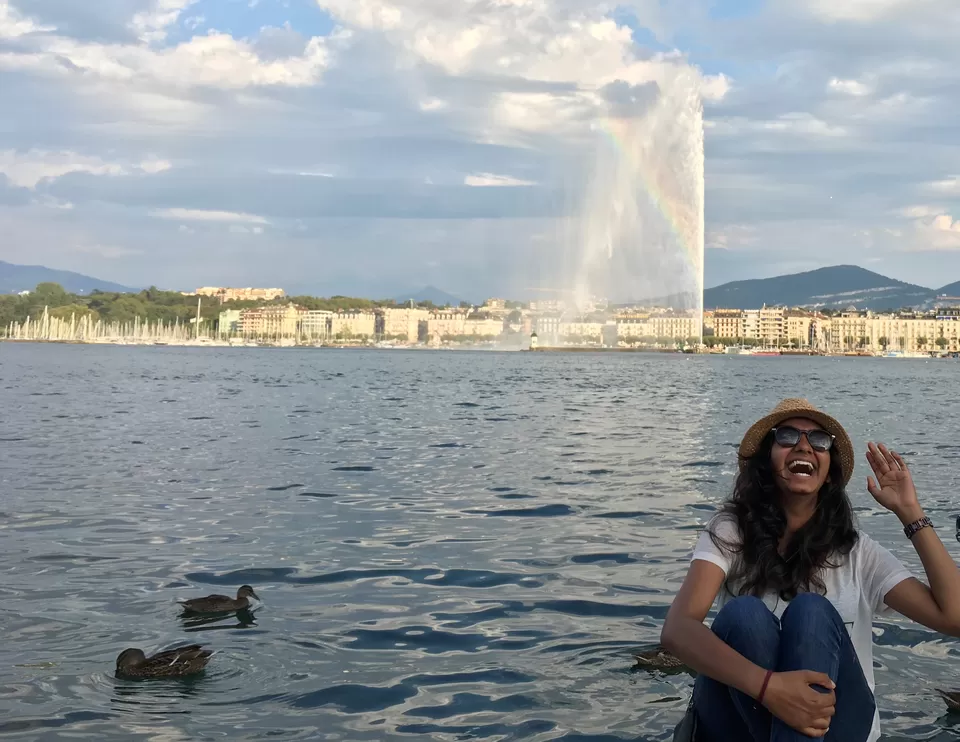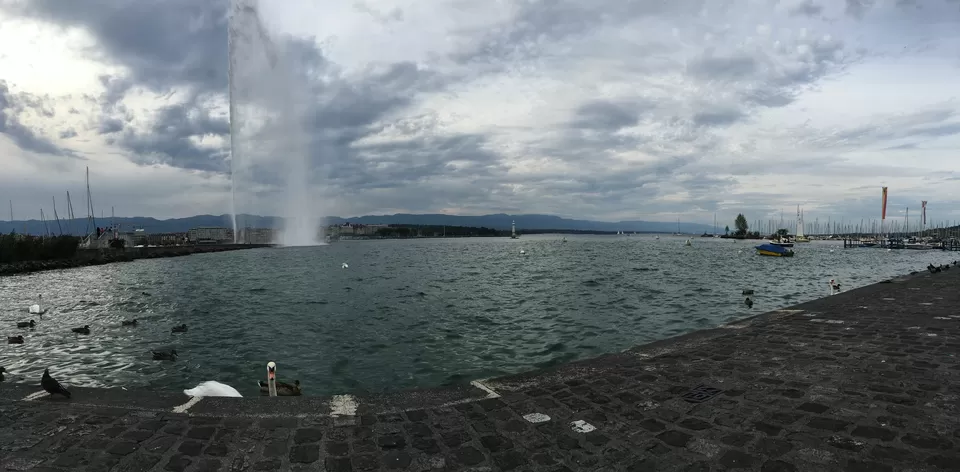 From the German side to the French side is quite a transition of Switzerland and we were up next in Geneva. The architectural facades, the food the language everything changed within a jiffy however what didn't change were the idea of tranquility amongst chaos of a city. Getting baptized in Jet d'eau is a MUST DO in this city and mind you, it is not a fountain for it had a very different purpose in the first place. With some quite music in the background, with some very evident French tactics this city is much more than a UN residing place.
A country that changes from French to German to Italian tactics within hours of travel, Switzerland undoubtedly offers you with memories of a lifetime and yes it comes at a heavy cost but a worthwhile one.