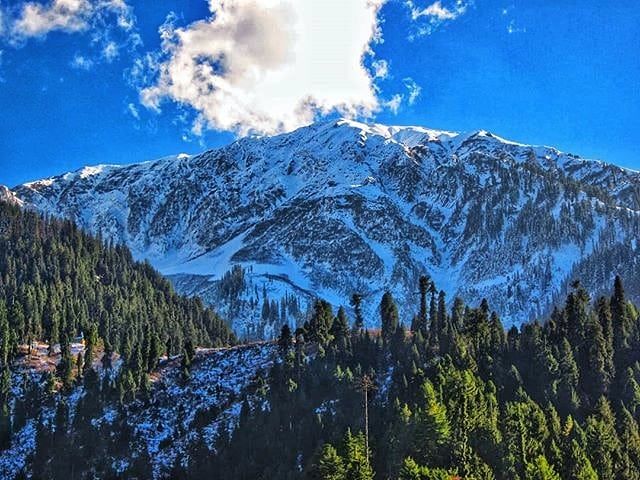 So me and my friends went for a trekk two days ago in our hometown.
Sounbai trekk via Padri
Location :- Bhadarwah, Jammu and Kashmir.
Believe me it was that toughest trekk , I had ever done.
So we went to Sounbai trekk , but we choose a difficult path for the trekk . We went to sounbai via Padri. Its was a thrilling adventure , All of our squad went through the thick forest and gone through lot of cuts , Injuries , rashes etc
There was a time when we all were about to give up , we were separated into two groups, One wanted to go back to padri and other wanted to complete sounbai trekk and reach Thanala.
But some how we all agreed to complete our trekk.
So we reached on the top of sounbai. ( approximately 17500 feet above sea level ) after 5 hours long trekk , we all were exhausted and completely dehydrated and most of our squad members were feeling like headache , nausea and some difficulties in breathing due to high altitude . Believe me all could have died there on spot due to lack of oxygen but nothing happens . , we were on the top of sounbai and we had to climb down whole sounbai Glacier that too without any equipments.
This is the view of Sounbai Glacier .
Now comes the most difficult path , we were on the top of sounbai and we had to climb down whole sounbai Glacier that too without any equipments. So we all somehow gathered our rest of energy to climb down the glacier . I slipped 3 times while climbing down the sounbai but was saved by my friends , believe me it was near death experience even stone were falling on us we have to dodge them. Two my friend were injured because of these stones. Also two of my friends got stucked in the cracks on the glacier but somehow we all together saved them. While we were about to cross the glacier suddenly fog came up and we were unable to see each other . So we all decided to take some rest and after the fog disappeard we all crossed glacier safely.
But after crossing Sounbai glacier we were not in position to reach Thanala ( our last point ).
But still we decided to complete our trekk asap coz it was already 6 pm and we know how much dangerous it is to spend night in the Mountains. So while we were about to reach Thanala five bakarvali dogs attacked us but some how we escaped. ( Believe me Bakarvali dogs can kill human within few minutes ).
So after reaching Thanala we met a Gujjar , he told us that he haven't seen any trekk groups who had done Sounbai trekk via Padri in his lifetime.
Me and Some of my friends were injured. But yeah we all completed sounbai trekk in 14 hours with a smile of success on our face.
Note :- We made a lot of mistakes , we went so on top without any oxygen and first aid , without any equipments, without any weapons ( for the safety from leapords and Bears ) none of us were wearing trekking shoes.
Edit:- It was near death experience for all of us , we could have died if weather wasn't suitable, if any snow leopard or Bear would have attacked us , while we were crossing the glacier , while we were attacked by Bakarvali dogs . But yeah we all together made it complete.