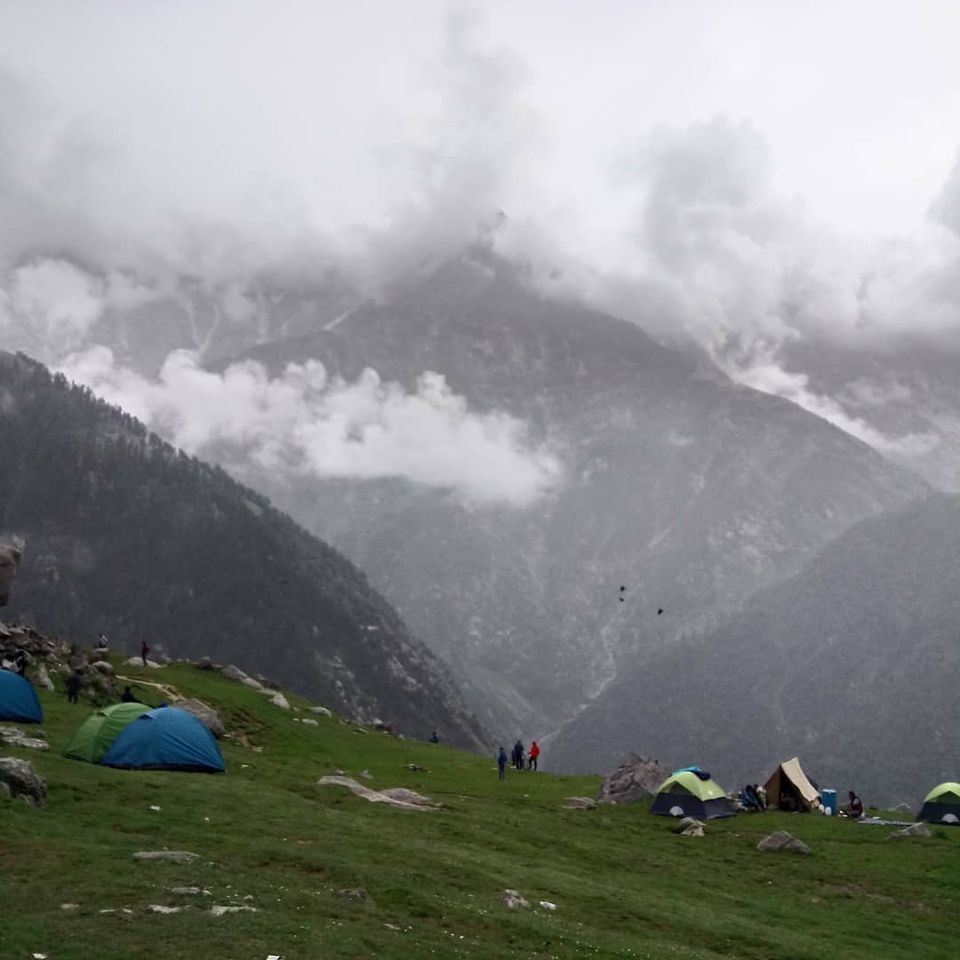 Everyone has an inner voice which utters from time to time and most of the times we ignore it. But what I think is always listen to it when it is letting you to travel, because 10 years from now you will wish you had, and this tym also how come I disregard it as I was having a long weekend. Following the same we planned a trip and It didn't take a second for us to decide as Triund was a long waiting destination in my bucket list.
The trip started with a squad of five friends on Thursday. We boarded the bus from Majnu ka Tila.
It was around 8 am, the scenic beauty of the place has already vanished my ovenight journey tiredness, I was in the lap of nature sorrounded by the gigantic ranges of dhauladhar and deodars all around, all I wanted was to drop my luggage asap, take out my check list of places to explore without wasting much time after all I had only one day to do so. Luggage was dropped after a hell lot of hew and cry with the hotel owner, as he was not having any room vacant due to the long weekend, eventhough we had a package for the entire trip, at last we decided to accept the camp stay, as it was just a time consuming thing to bang head with that guy and better to use that time to explore. During the trip what I thinks is actually it is better to go self rather than doing it with any travel company as everthing is manageable in this area. Finally after settling the stay, the next course of action was to make the tummy happy, then followed by the check list. Mall road has a lot of amazing Cafe and restaurant option, as suggested by a friend we had lunch at Mc Leo, I didn't find this restaurant as appreciating as I heard about it, staff were least bothered about the orders placed by their customers, as if "dude we give a damn to customer complains, we already have popularity". Guys better not to go there you will get a lot of better option tha to in cheaper rates than this. Next stop was the Namagyal Monesteries (Residence of Dalai lama), just wondering I could meet him if he is in the town, I went there. Even if one didn't get to see Dalai lama but, he can find peace for sure in this place, I just stood in front of the huge Buddha statue for few minutes and this place has some magic, you feel the positive vibes from within, just a few minutes of silence and admiring the entire place makes you feel so good from within. I am fond of colors and this can be one of the reason for me to visit the Monesteries whenever I am in mountains.
During my Google research on this area Shiva Cafe was famous place to visit during bhagsu nag trekk...heading towards next stop, I started for bhagsu nag at 6 pm around. The trekk tilll the place was amazing but the Cafe which I was in is superb to chill in after such a long walk.. I tell you guys I loved it more than I read about it, amazingly decored and the food was 10 times better than Mc Leo,by looking at the size of the Cafe you cannot imagine about a huge variety mouth wateri g food they have to offer with outstanding service..... I was literally not feeling like going back, maybe God heard it and it started raining heavily so I got to stay for extended one hour... Guys Shiva should be a must place to visit in your check list...
The day ended really well with amazing place I got to visit and with a warm up trekk to bhagsu nag, before triund to conclude day 1.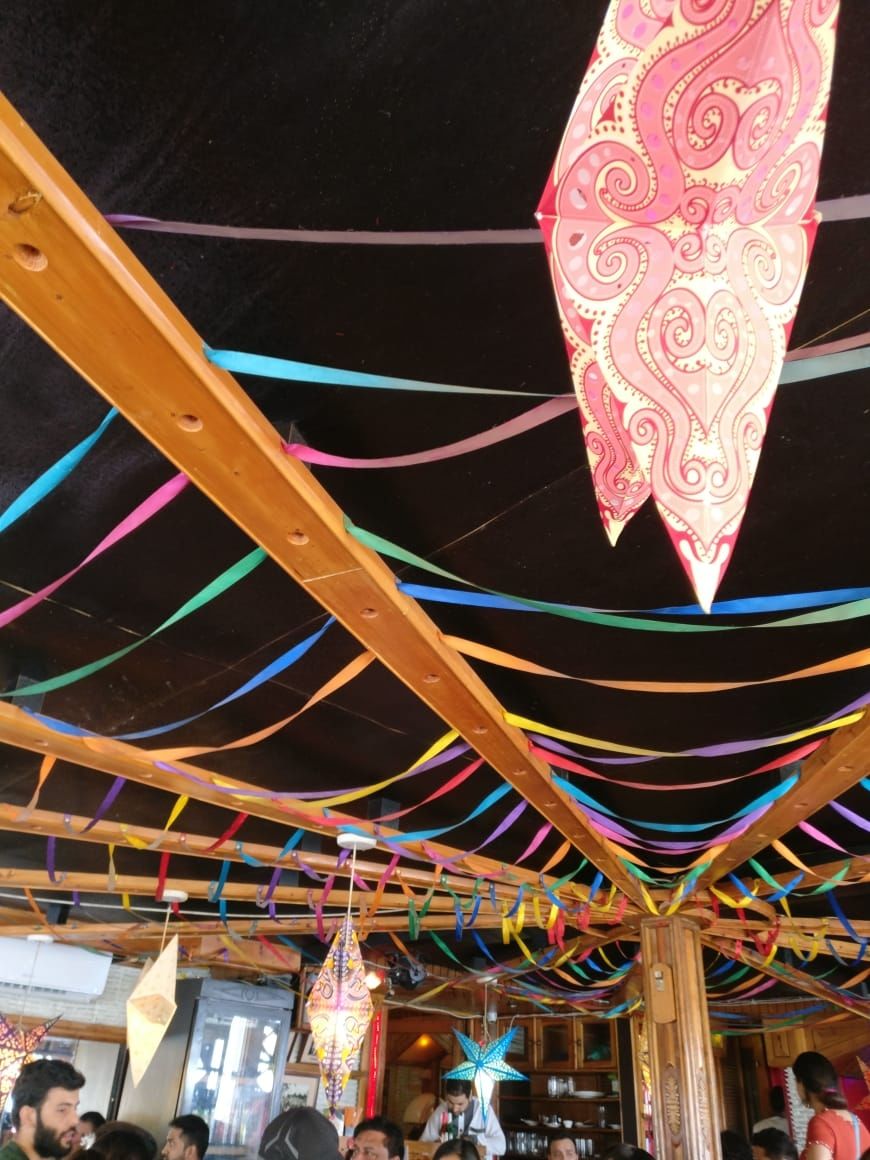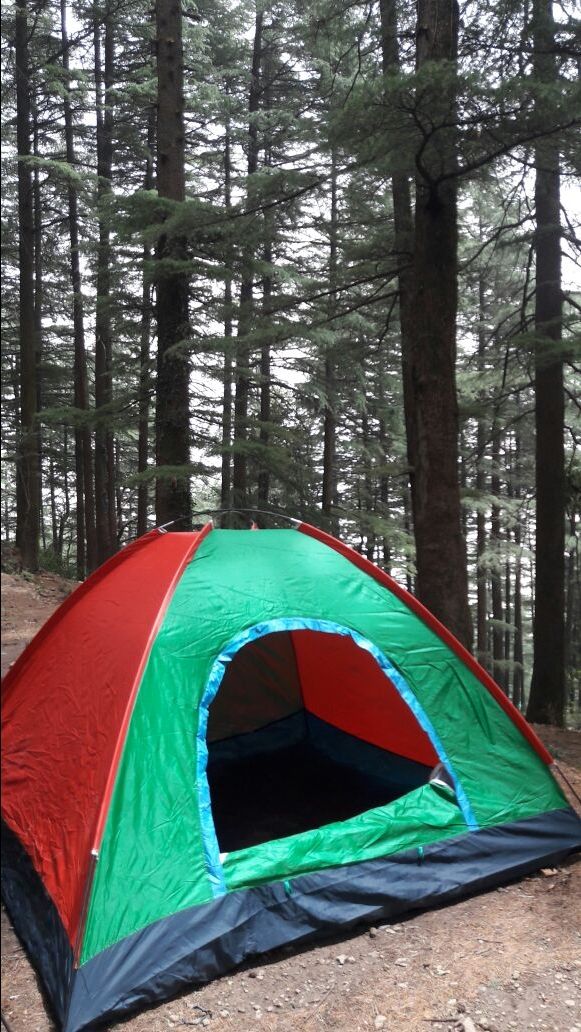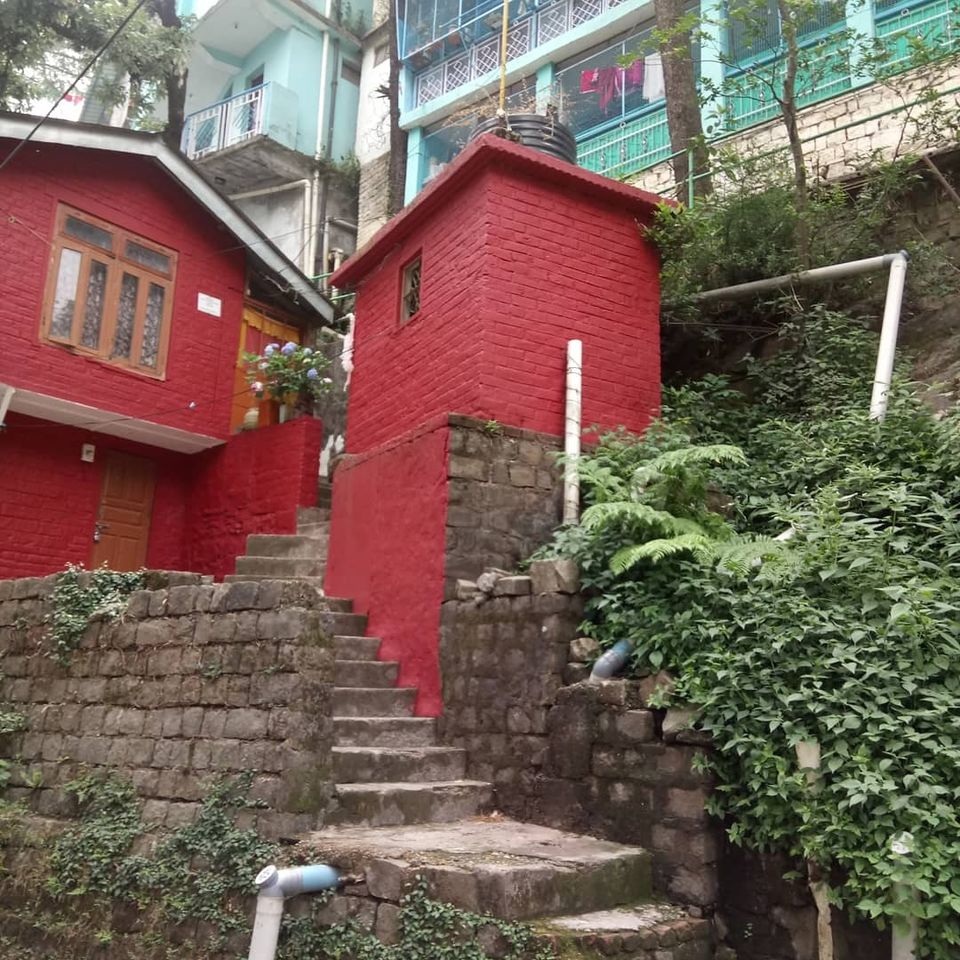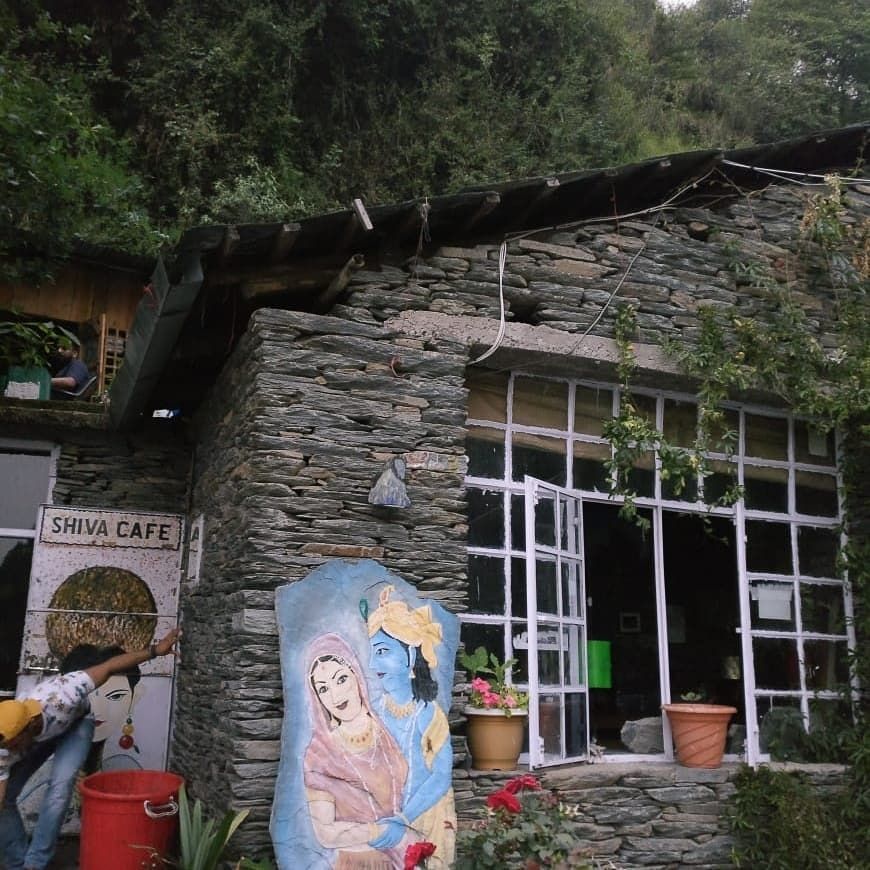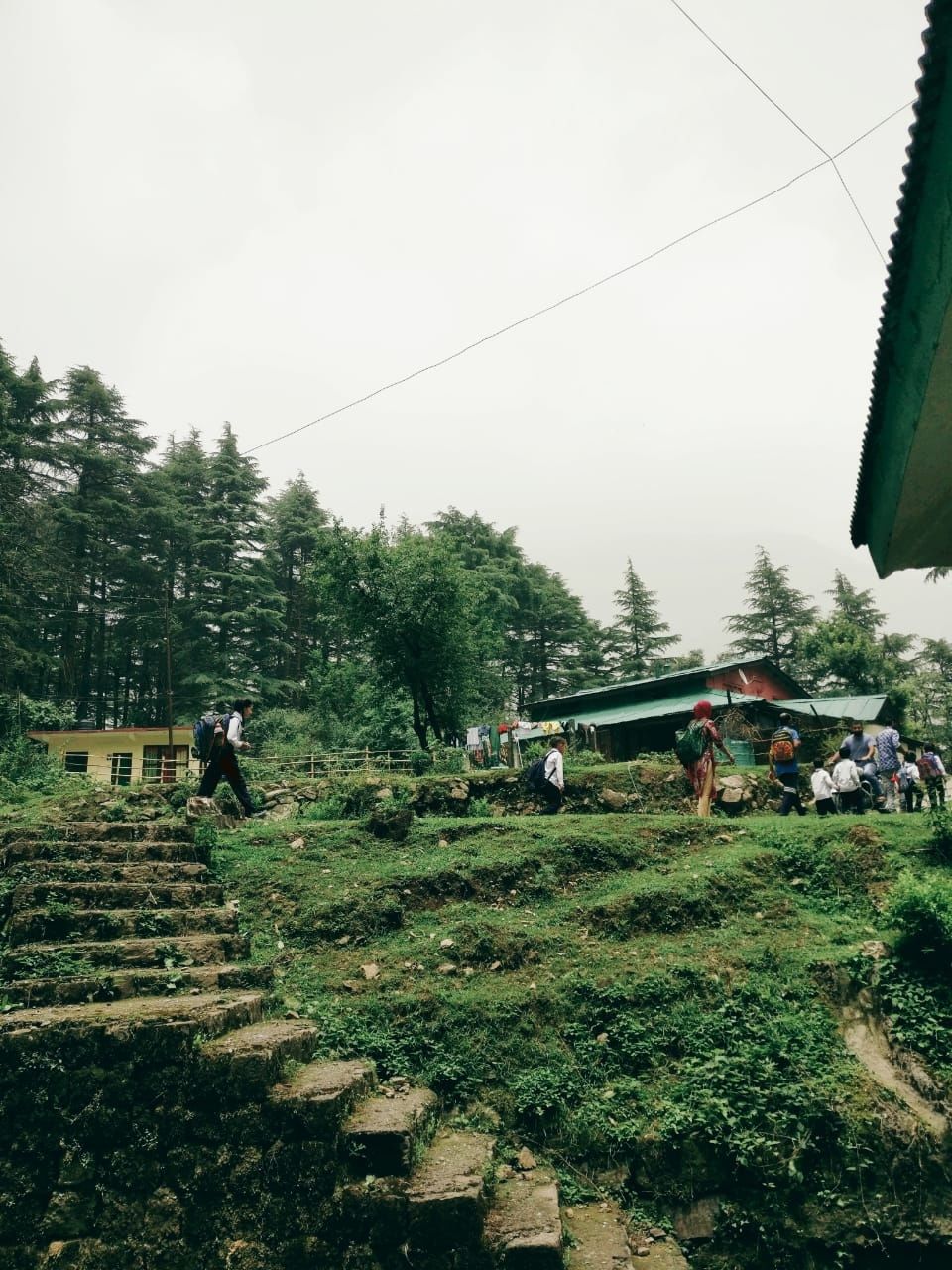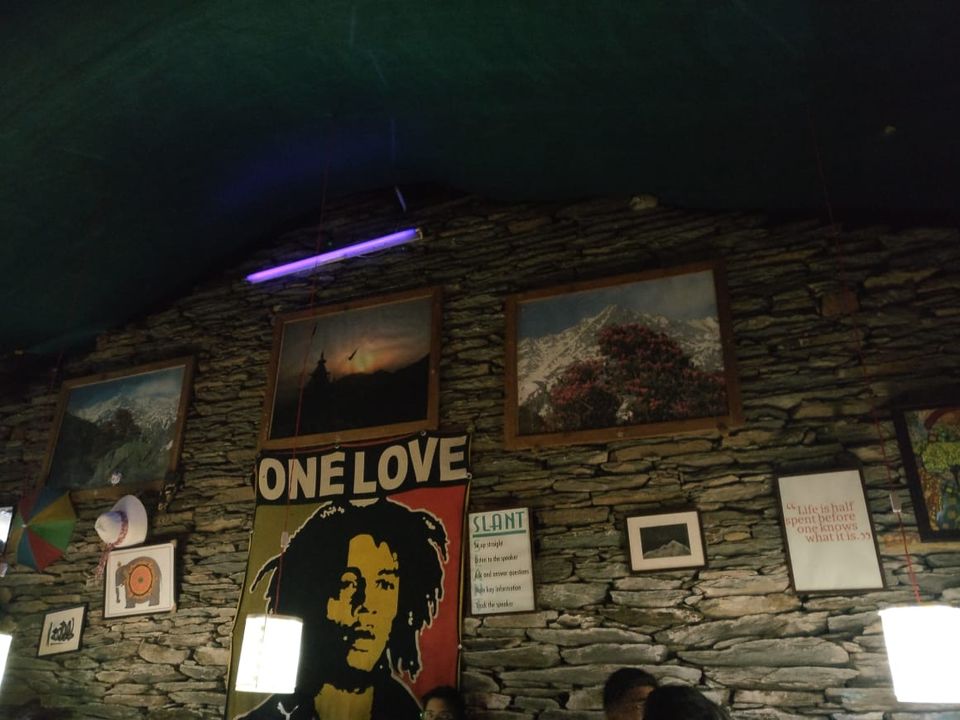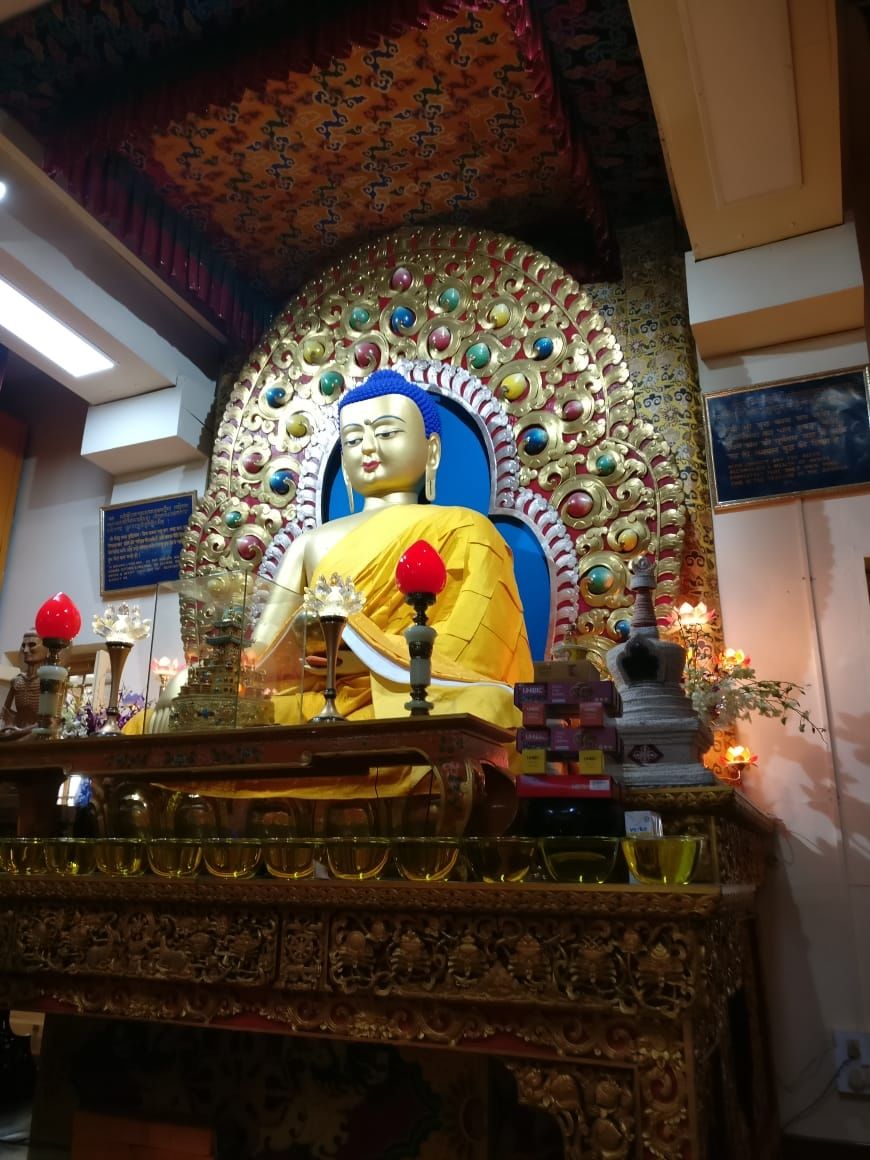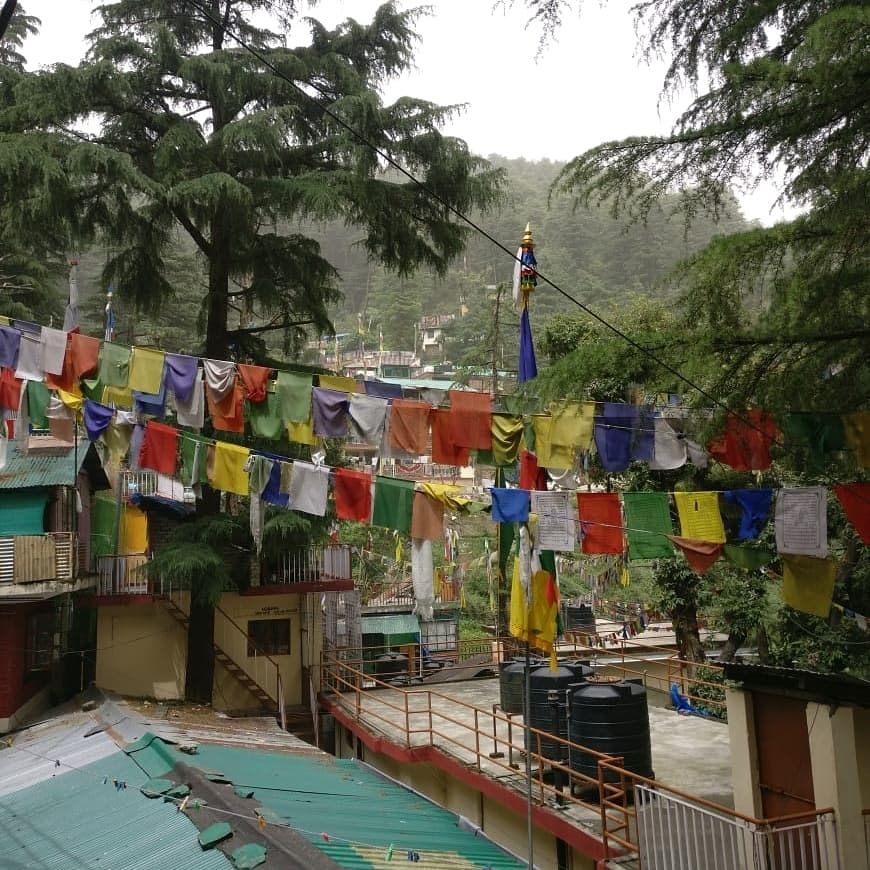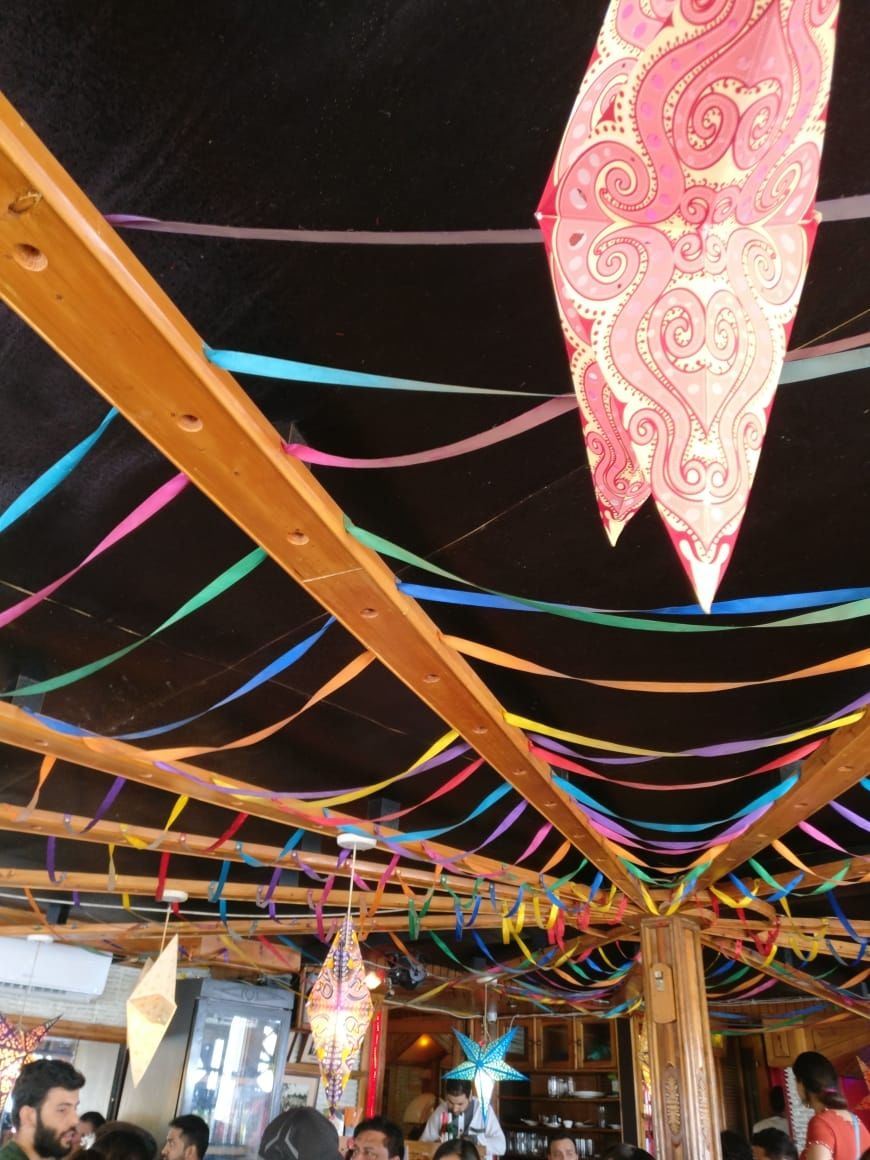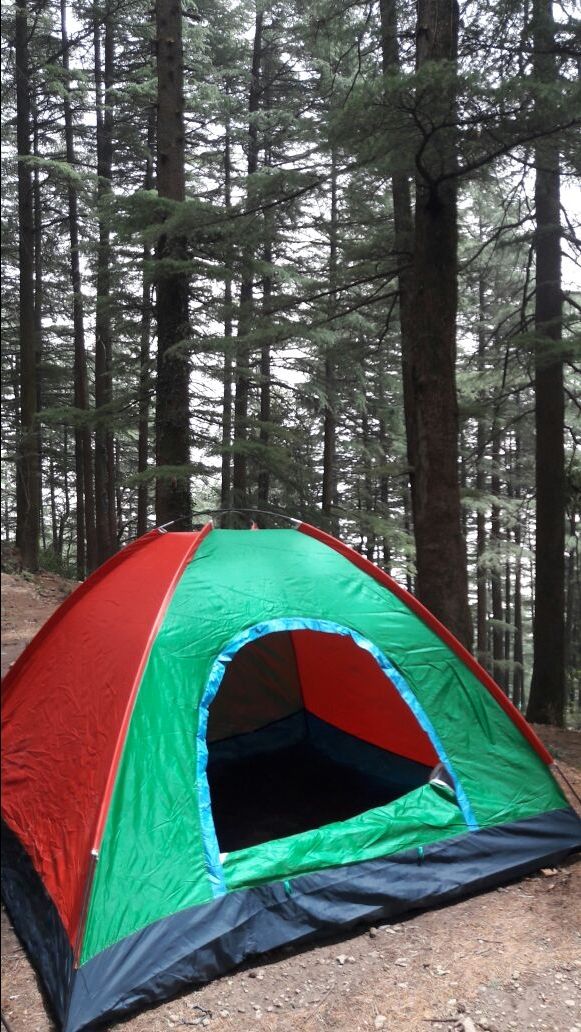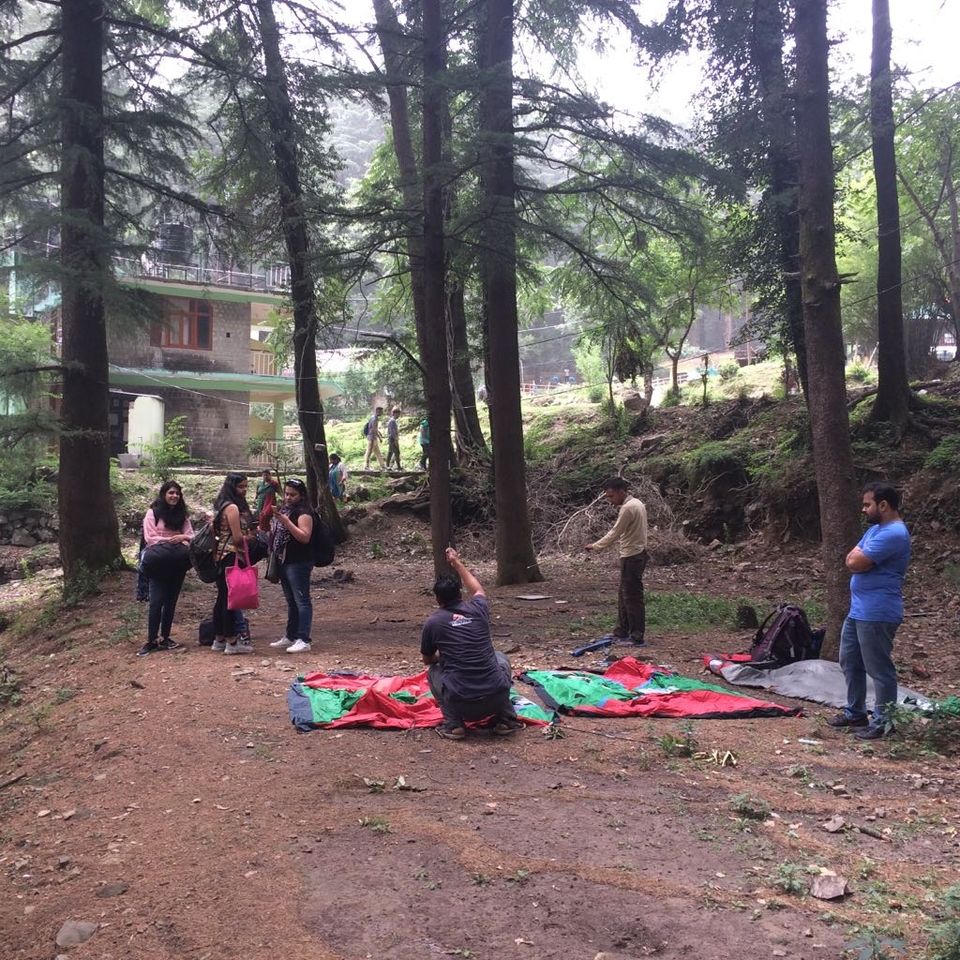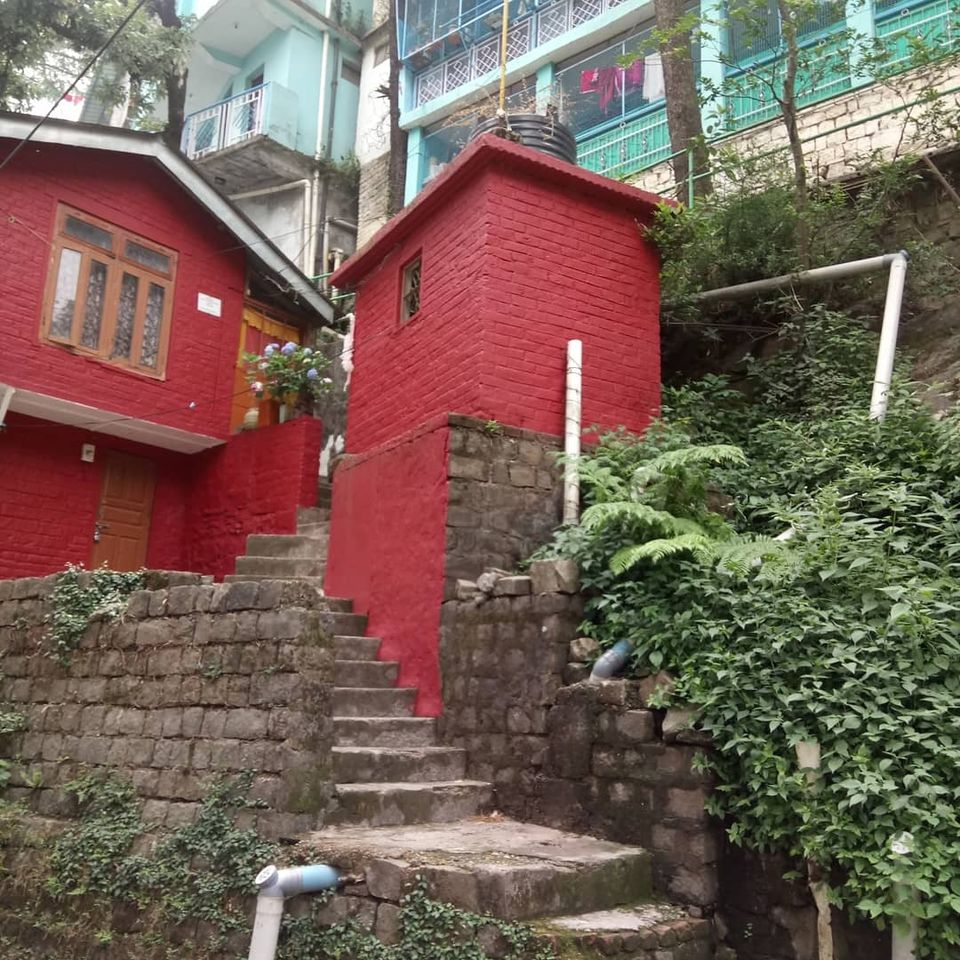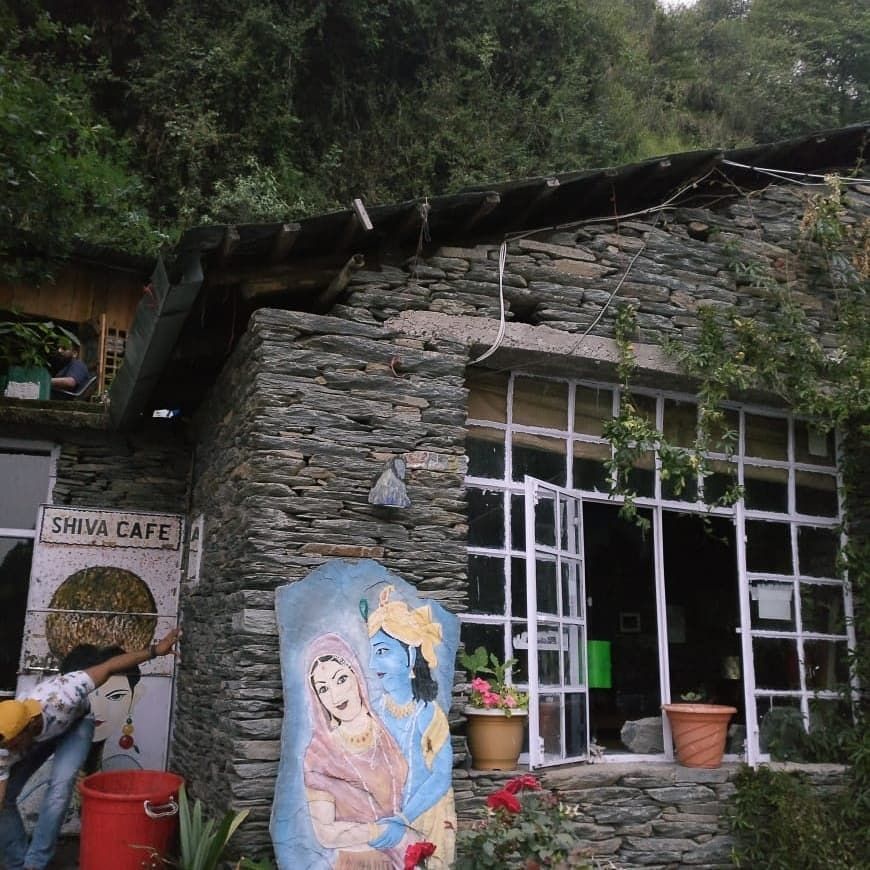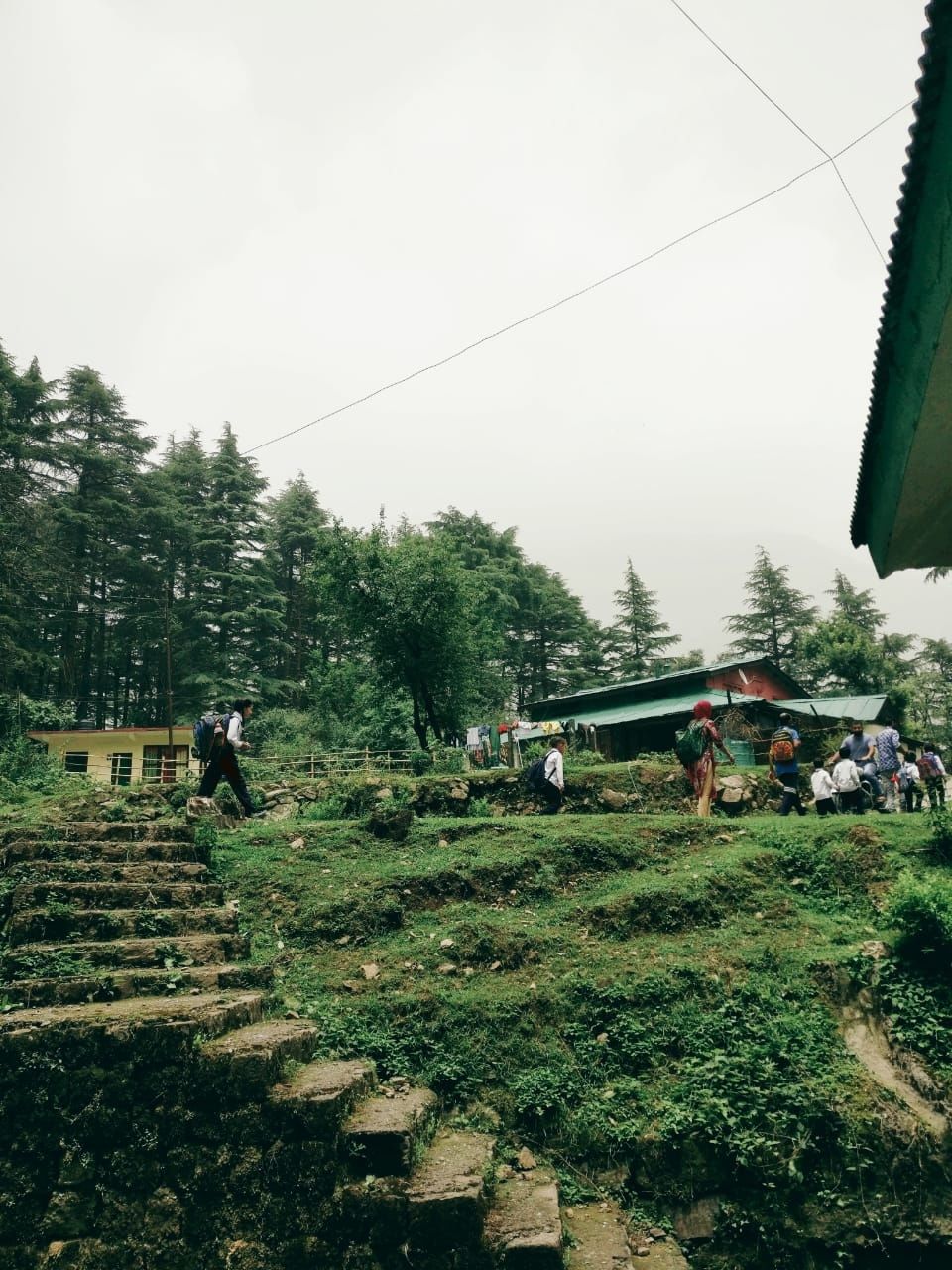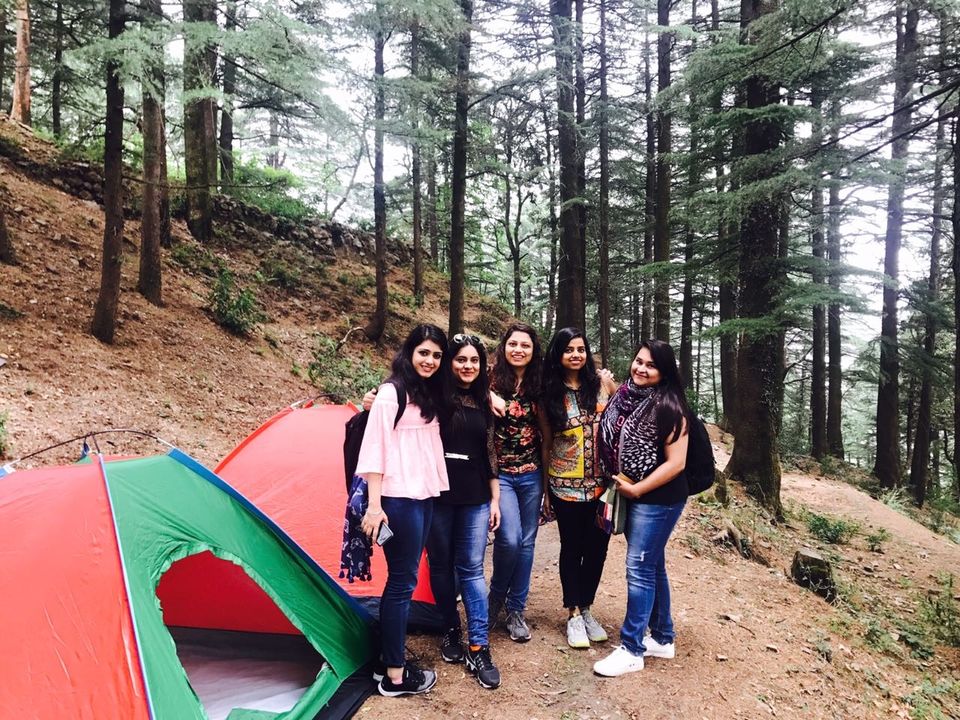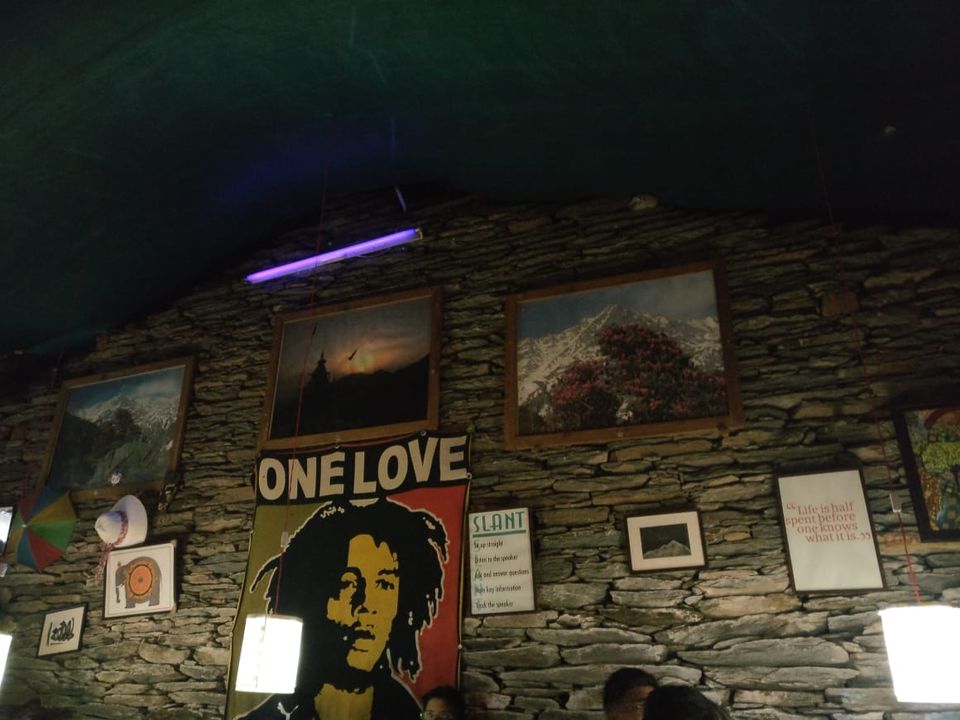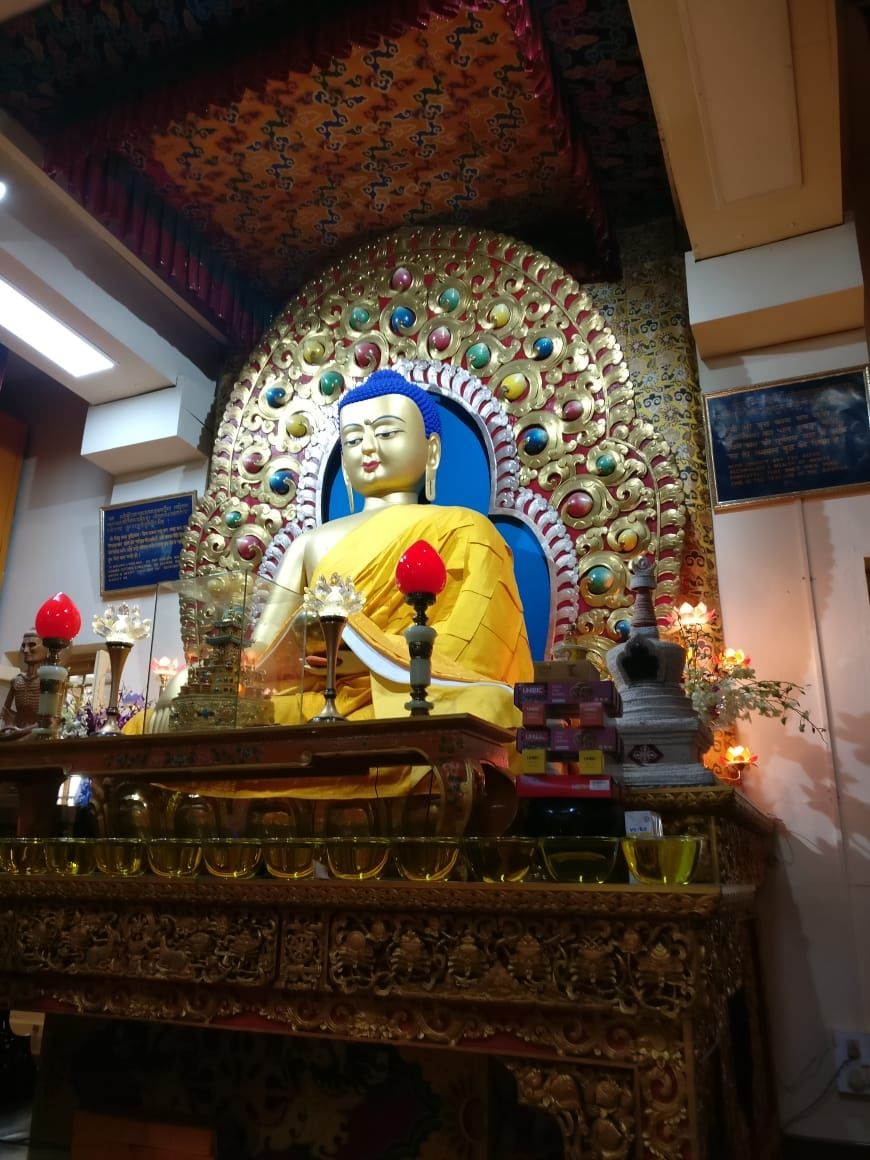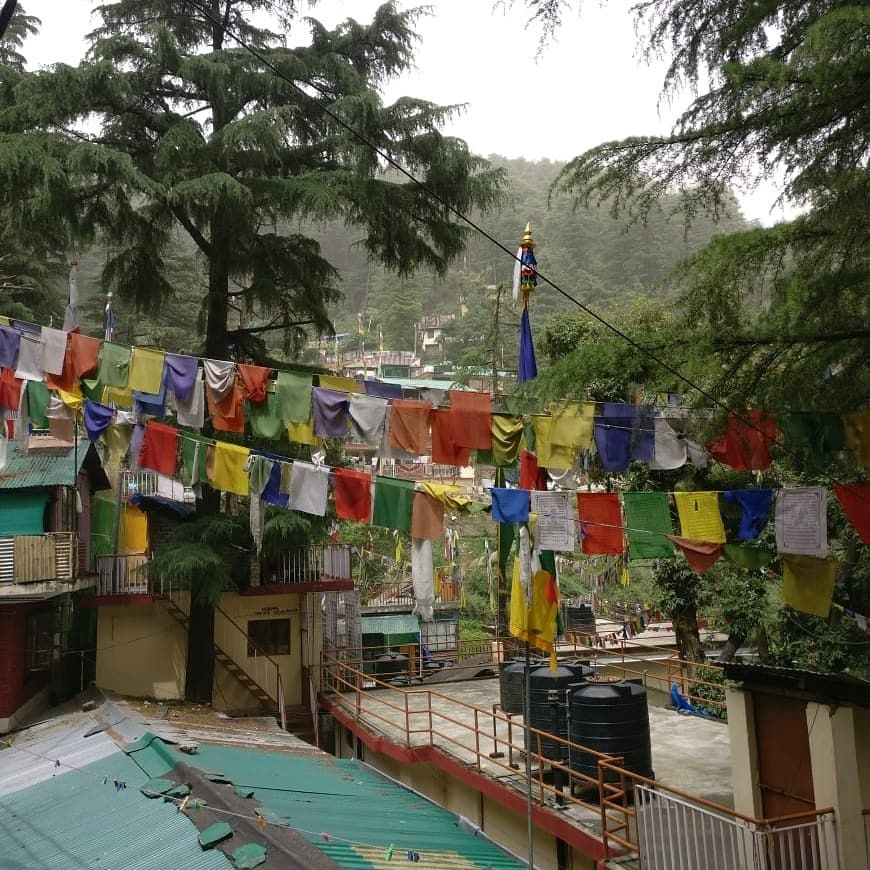 It was a really exciting day, Final trekk day is here. We had breakfast and after the guide's instruction we started the trekk, trekk started from Gallu devi. It is said to be trh trekk of 22 turns and the camp sight was 9300 ft above the sea level. It is 8.5 km trekk and it is recommend not to compete the your groupmates and take as many break as you want... The Last 1 hour trekk was a bit steep and tough. It took 6.5 hours for me to reach, the views which you get to see in front of you were magical and it can't be explained in words,the place made me feel, "I want to leave everything and travel". I have been learning to embrace the freedom that has been long calling my name. And these feelings were so strong when I reached on the top. The heavenly place, the place where u can admire the nature so closely and u can find peace,disconnected from the world with no mobile networks. I just wanted everything to stop here and feel the mountains..... What could be the best thing than this, waking up with the feeling as if you are on the top of the world.. Only one thing was missed, the stars which I Was not able to see due to the cloudy weather, but it was okay as I have a reason to comeback to see the stars lie under the blanket of million of stars in my next trip. Changes in weather are so frequent in the hilly areas, fog covers the surrounds the mountain in fraction of minutes. Now it was tym to se adios!!! As we reach down.
In this trip of mine, what i realized was it could have been equally amazing if it was self arranged, for traveller frnz who are planning to visit suggest you to do so, It can be more pocket friendly and save money can be use for next trip, as travelling is my first love 😍.
Trips ended there but it was one more sweetbox filled with memories which got added to my wardrobe.....
Hope you Guys like it, Cheers!!!!
KEEP TRAVELLING, KEEP EXPLORING.....