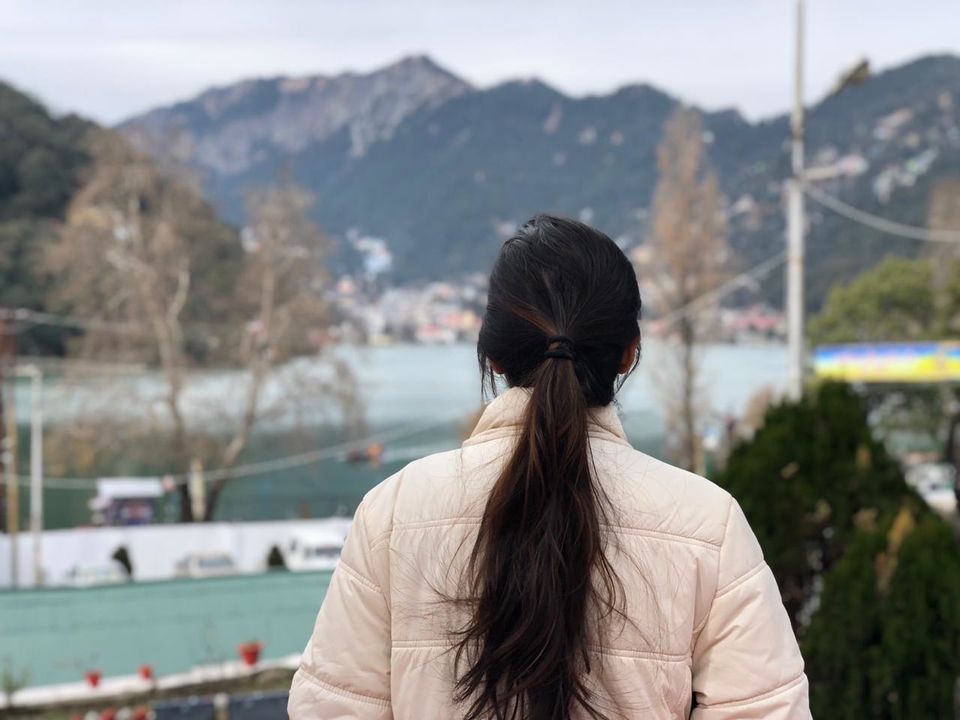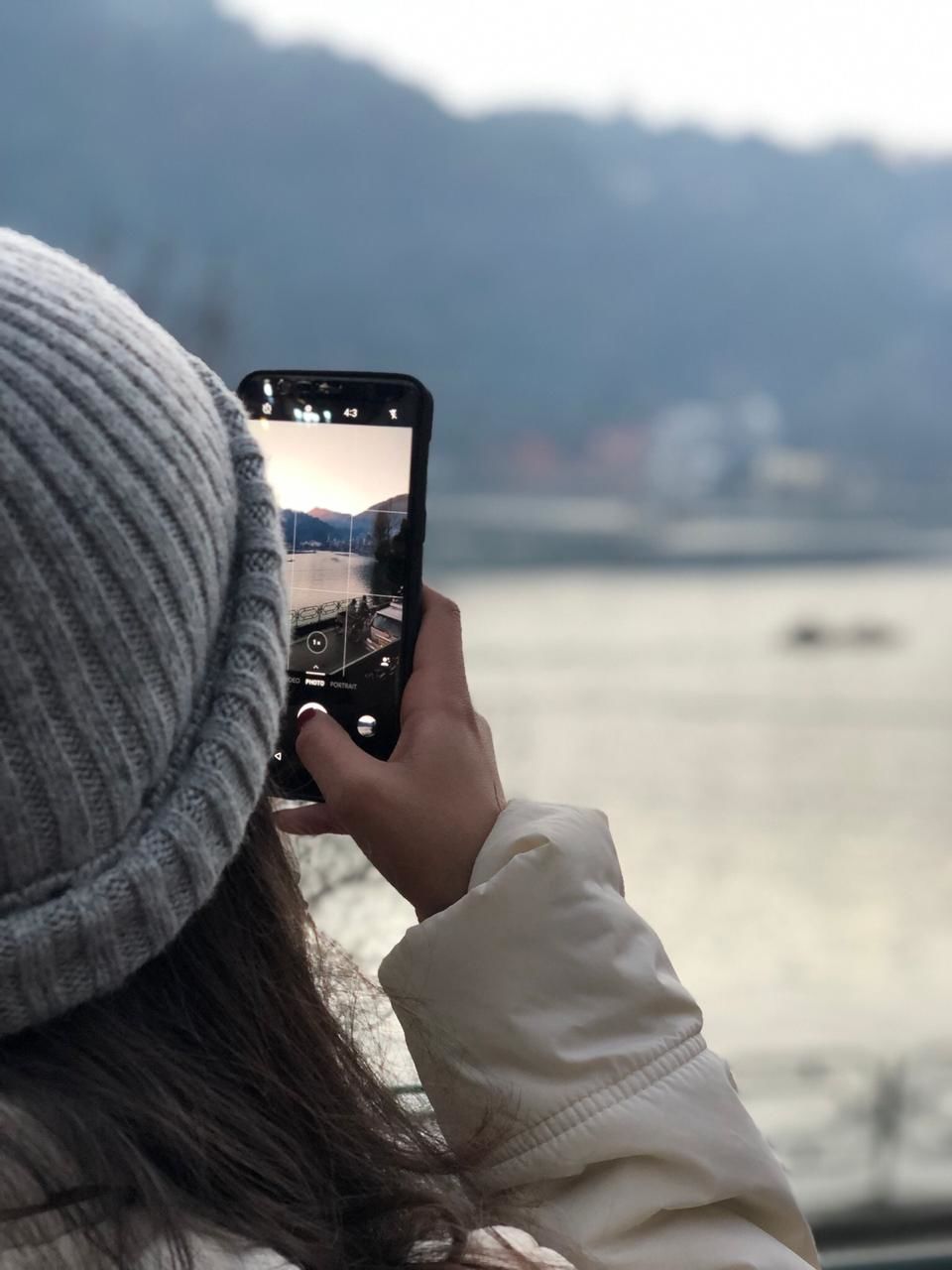 While Nainital is a minuscule fragment of what Uttarakhand has to offer, it truly is it's crown jewel.
I don't have an activity filled jaunt to talk about but that's fine right? This trip made me realize that it's so easy to look over the little things and get sucked into a vortex of wanting to do EVERYTHING. Of course, doing and seeing everything that a place has to offer gives you a rush of its own but there's a joy in missing out too.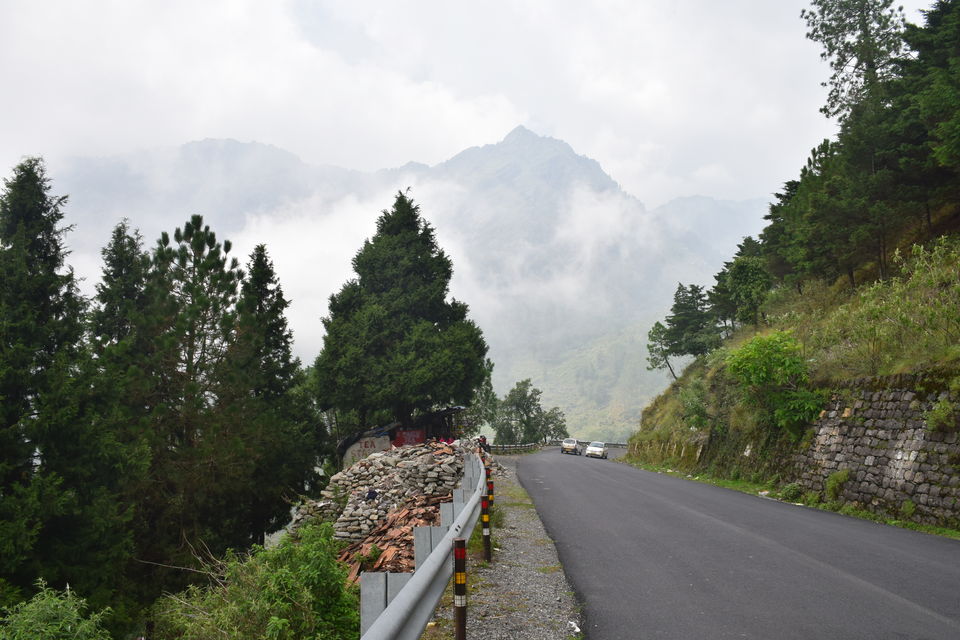 Our road trip began from Delhi where we headed to Moradabad for a wedding and onward to Nainital. This totally worked out in our favor but even the 6.5 odd hours of driving from Delhi to Nainital is super doable. If you're not very experienced with driving in the hills, hiring a driver is your only and safest option. Canopies of trees in the Jim Corbett area will most definitely keep you on the edge of your car seats.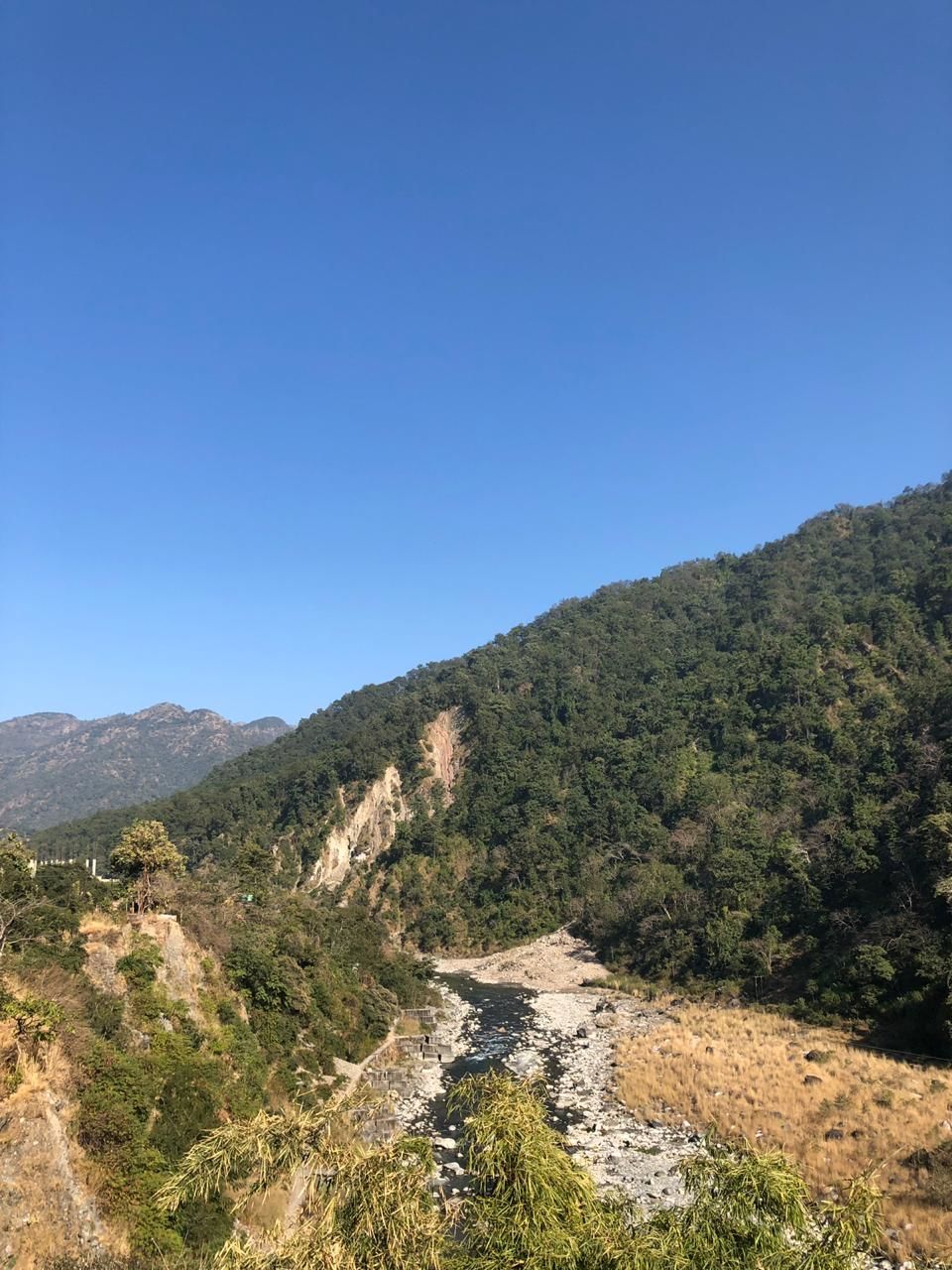 Have I not mentioned food in this blog at all? Well, embrace yourselves cause there's a lot coming your way. Lee's Kitchen is on the course from Haldwani to Nainital. The lovely food-loving hosts, Rocky and Mayur, from Highway On My Plate (NDTV Goodtimes) have reviewed this spot too and had some amazing things to say about it. The best way to describe this meal would be lunch-with-a-view.
Reaching our destination was not only a relief but also a treat for the eyes specially after the roller coaster ride . The Army Rest and Recoup Center, Nainital, was our stay for 2 days and man, the view from there! The Nainital lake glistening in all it's glory and the red capped summits during the sunset had my heart in a pile of love in seconds.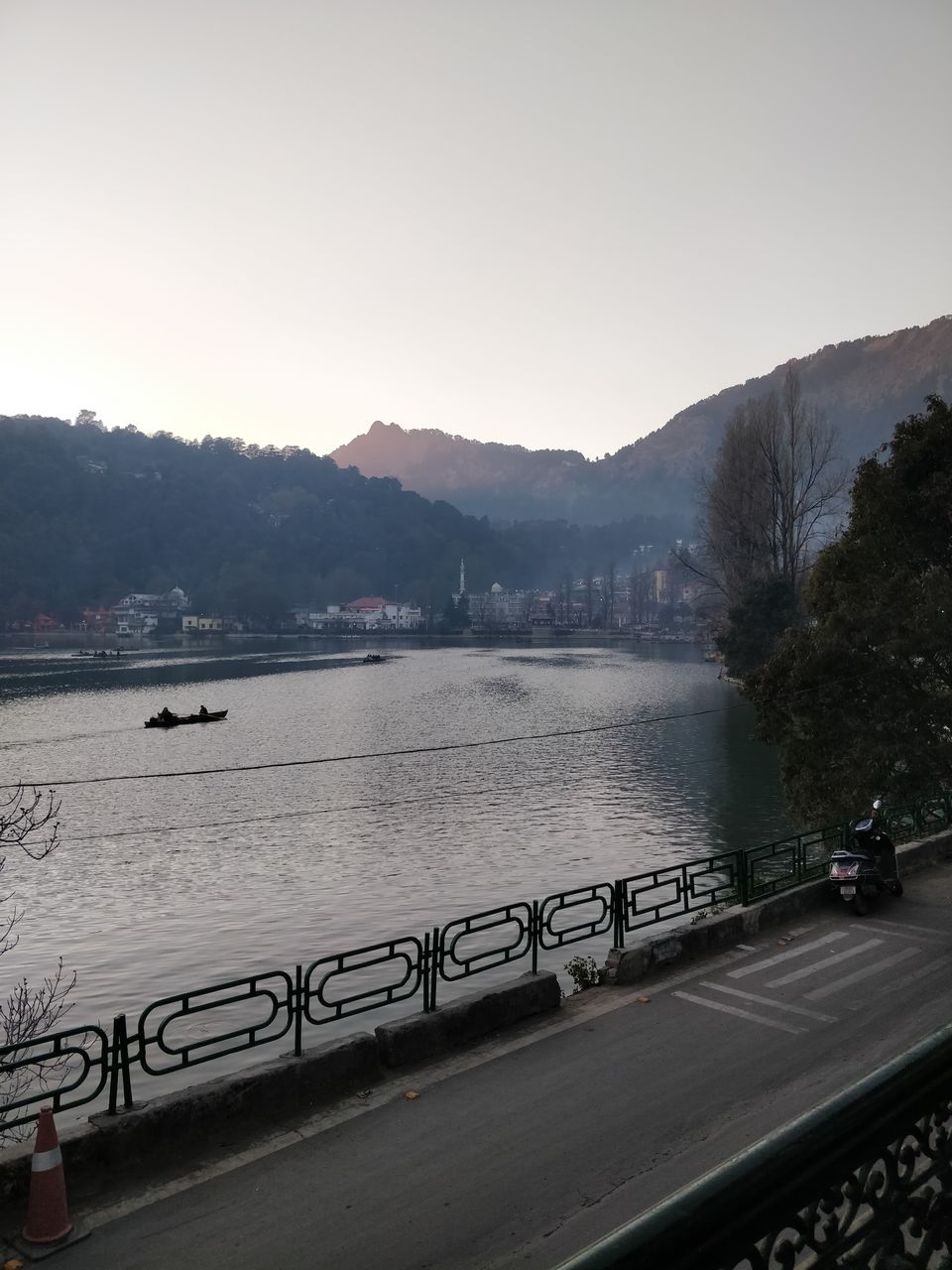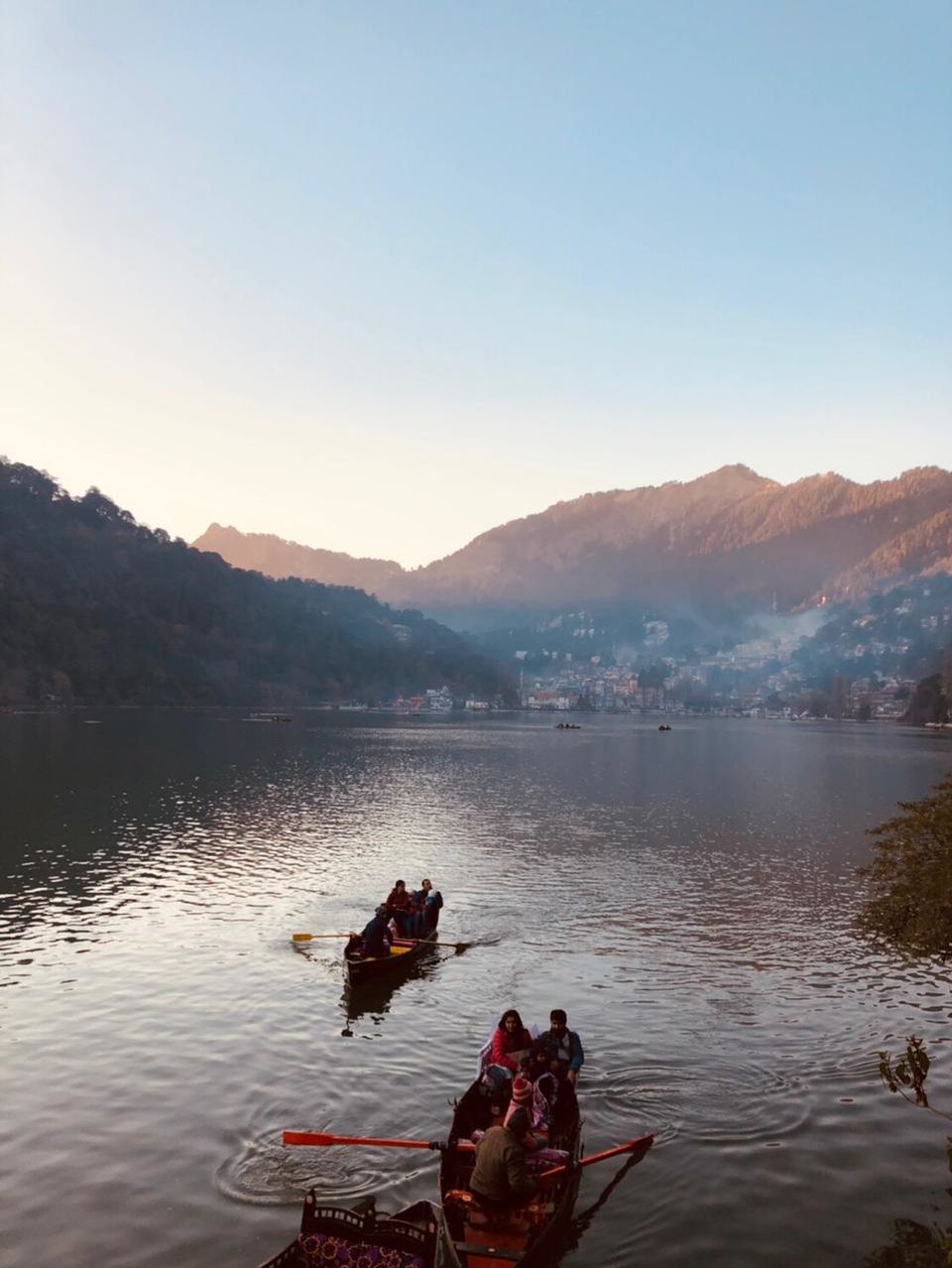 We spent the evening walking along the lakeside towards Mall Road where much of the city's hustle lies. If you're a street shopping enthusiast, I'm sure this is where you'd want to be. One cannot skip visiting the Naina Devi Mandir at the end of Mall Road and the almost hidden Tibetan market on either sides.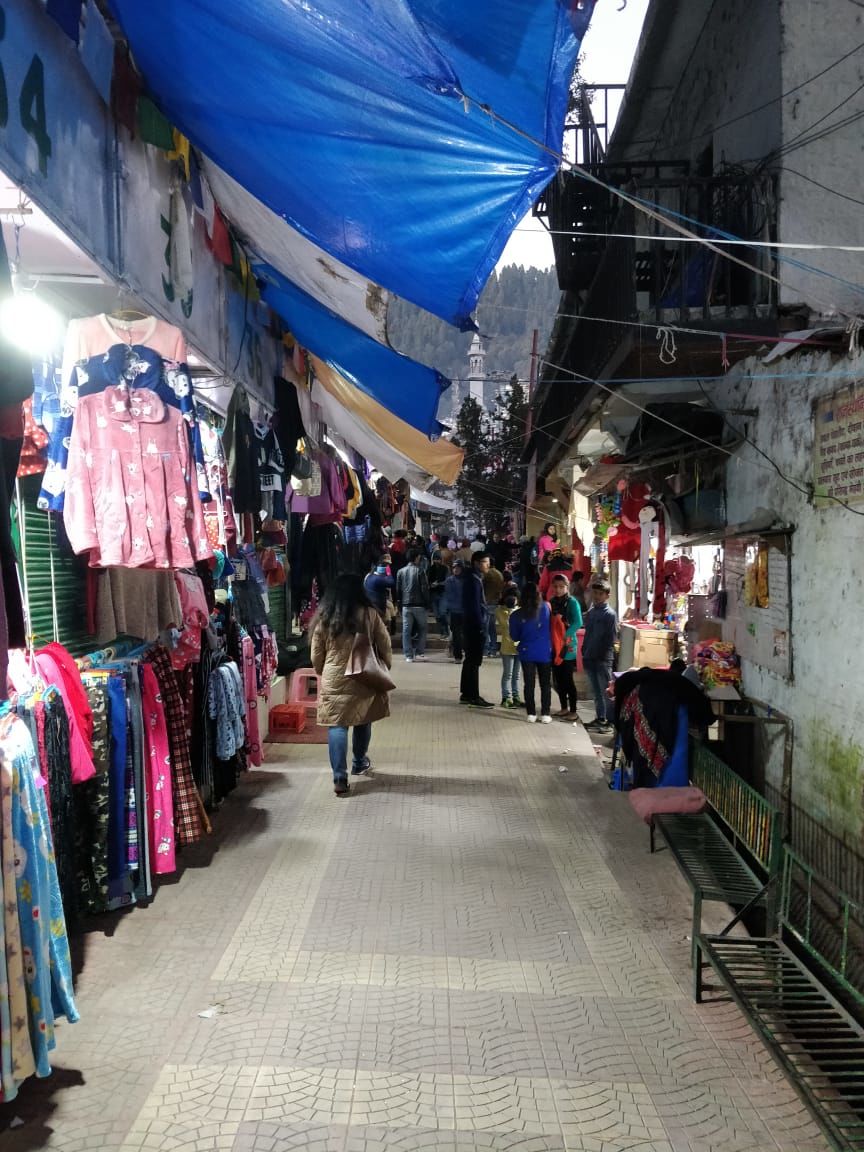 What I'm about to talk about now is possibly the highlight of my trip. Sonam ke momos! You could ask any local to guide you to the counter. If fine dining is your thing, this might be a bit of a shock. But for heaven's sake, try the mutton/veg momos here. If you're one of the unfortunate hoomans and momos are not your thing, there's something for everyone in the market. On our walk back to the Center, we stopped by a gaming arcade. The bygone nature of this space was such a fun getaway from the comfort of gaming on couches at home and on our phones.
Basking in the morning sun would never have made you happier unless it's in Nainital on a cold December morning. Apparently, I slept through monkeys running around and jumping on the wooden roof of our room. A little too strange to imagine, isn't it? I guess the stress of routines just takes away the little morning bliss from our city lives.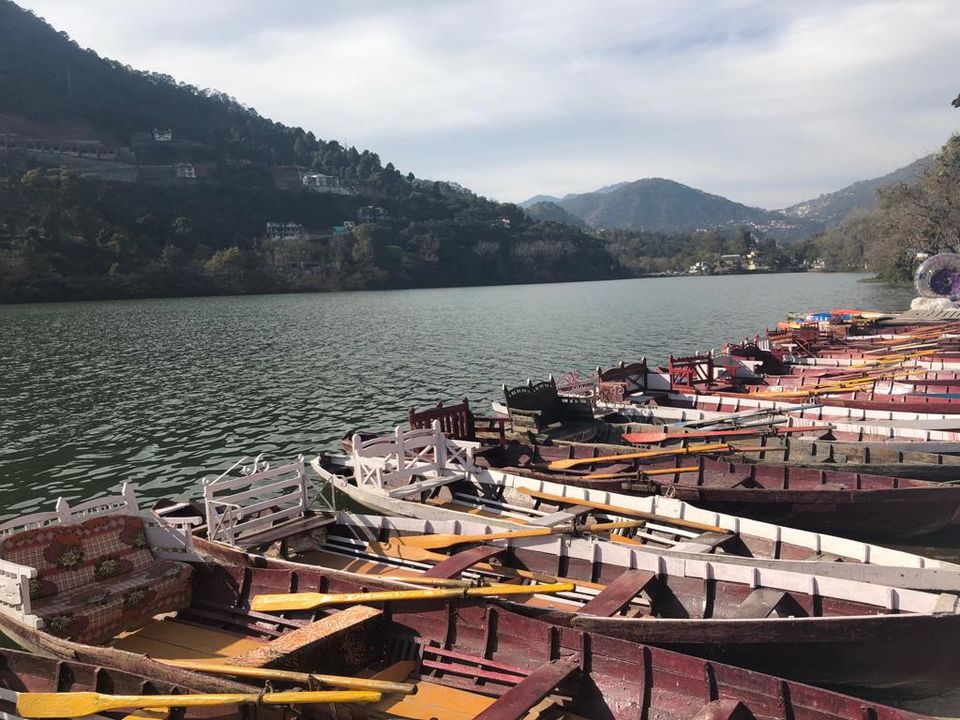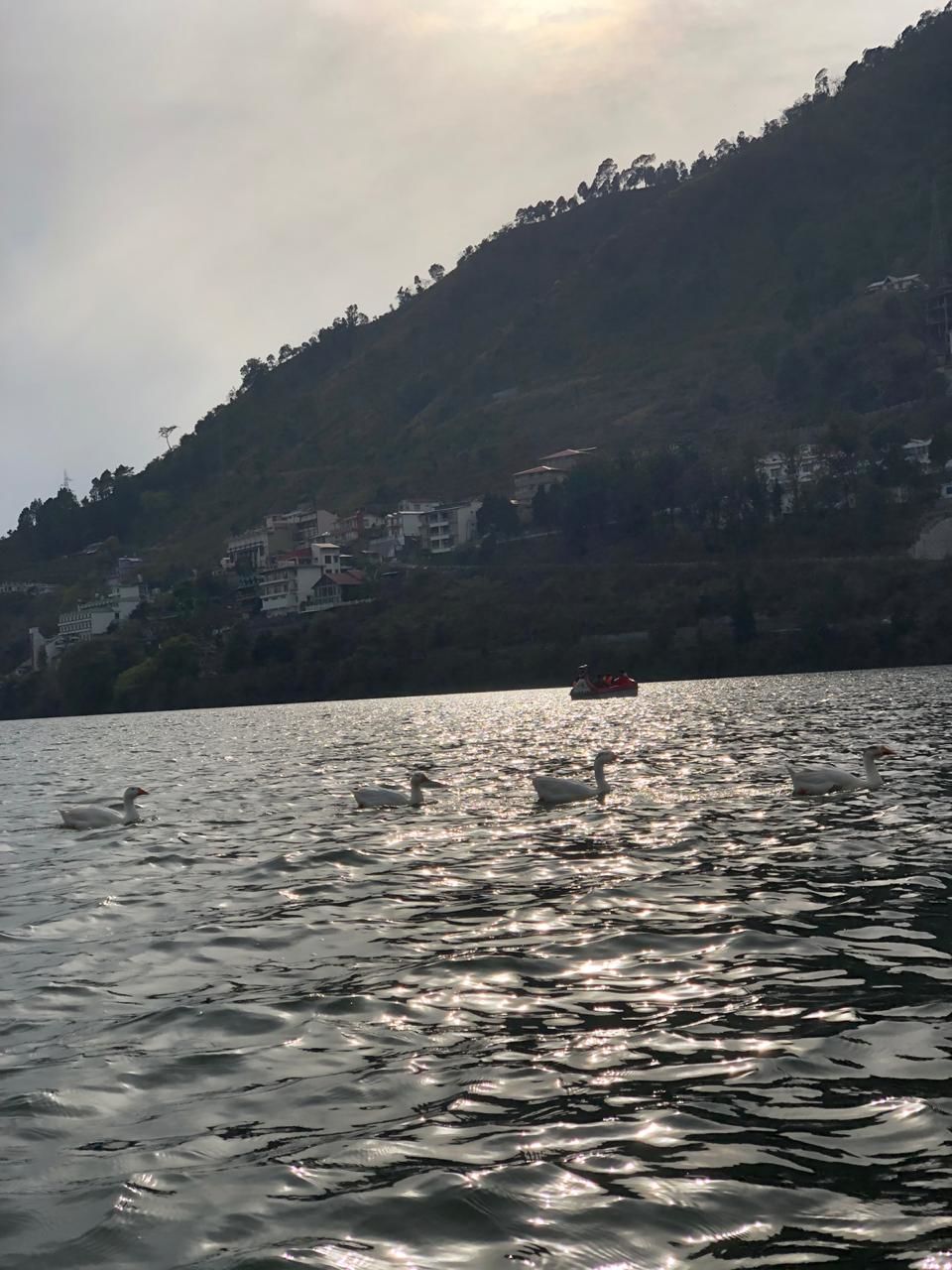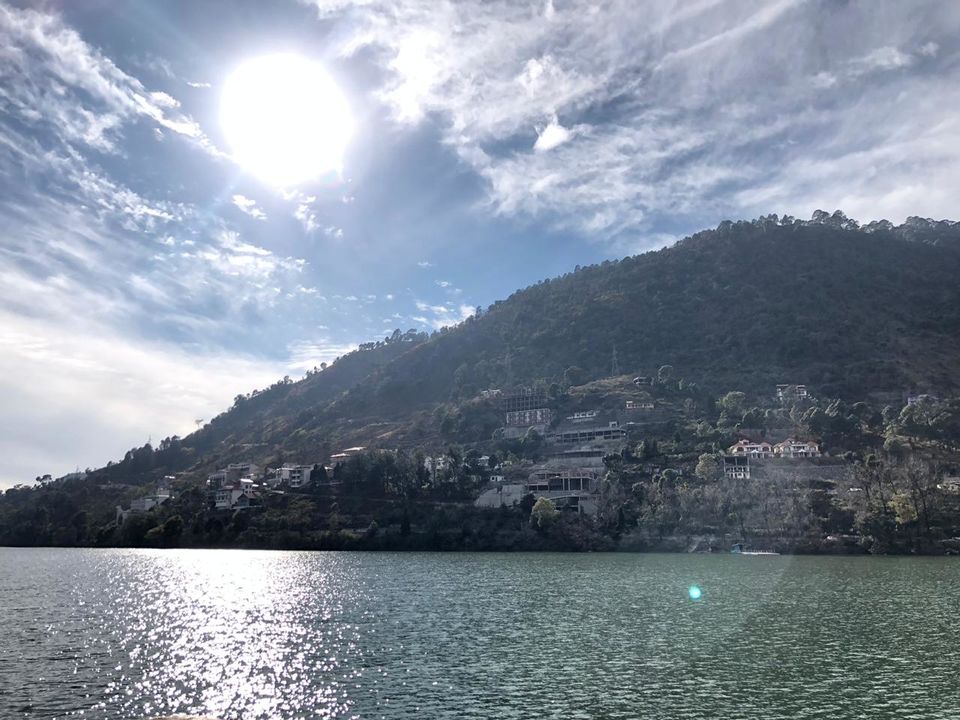 The rest of the day was rather tourist-y. While going to the beautiful Nainital lake would be the more sane decision to make, this trip has been anything but sane. We traded hills adorned with colorful houses surrounding the Nainital lake for paddle boating on the quieter and untroubled Naukuchiatal lake near Bhimtal. Kainchi Dham Ashram, our next stop, gained it's recognition for being the ashram of Maharaj Neem Karoli Baba. While this tranquil ashram has been on travelers' lists for a long long time, it caught particular attention when it came to light that Mark Zuckerberg visited the Ashram during the initial days of Facebook on advice of Steve Jobs.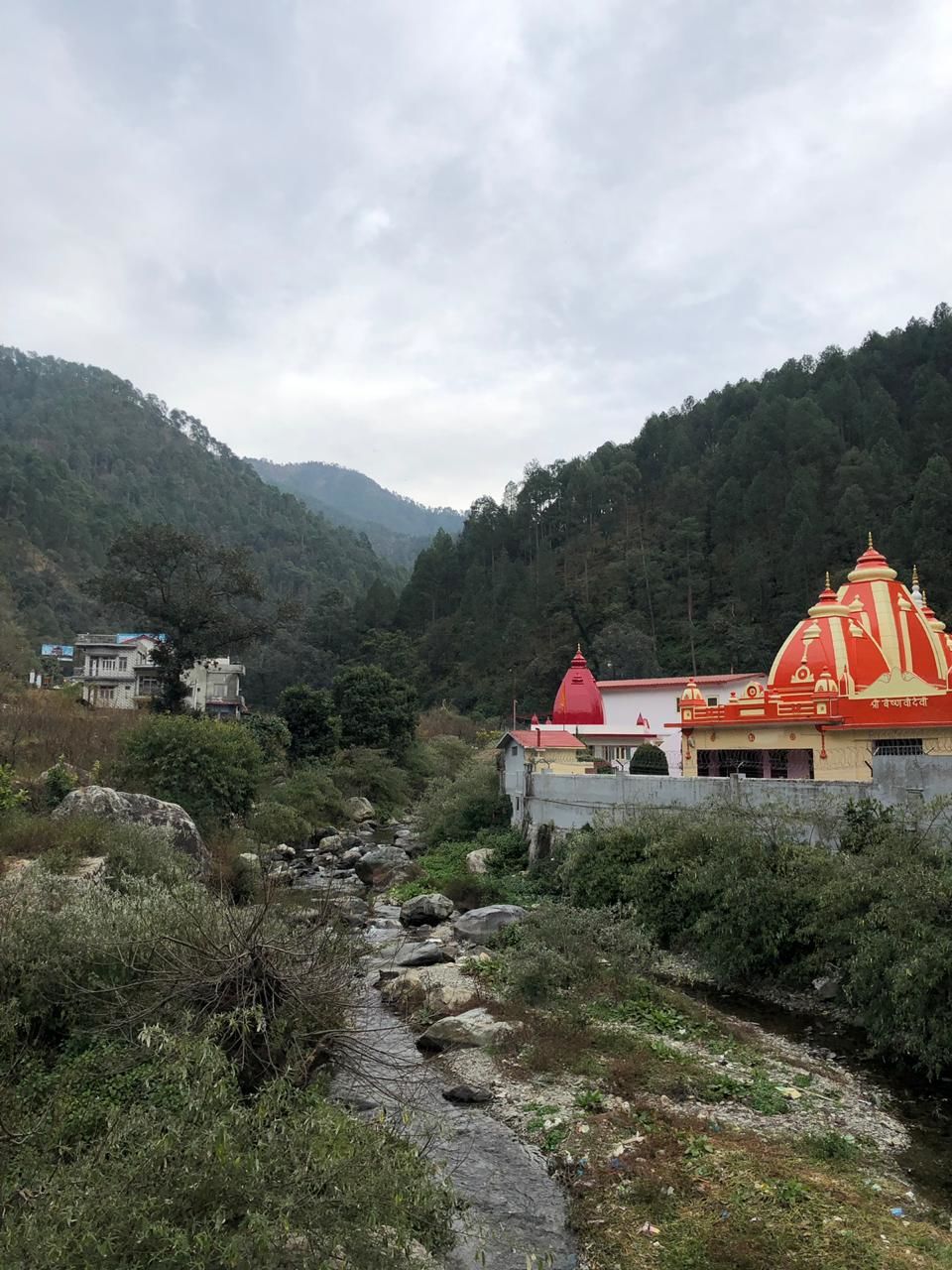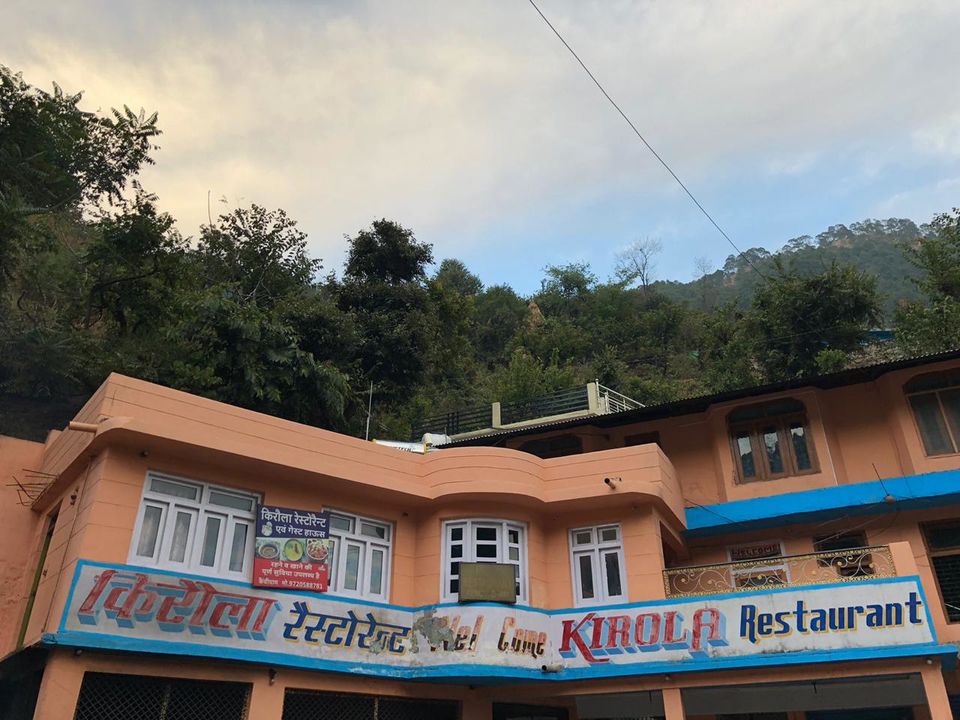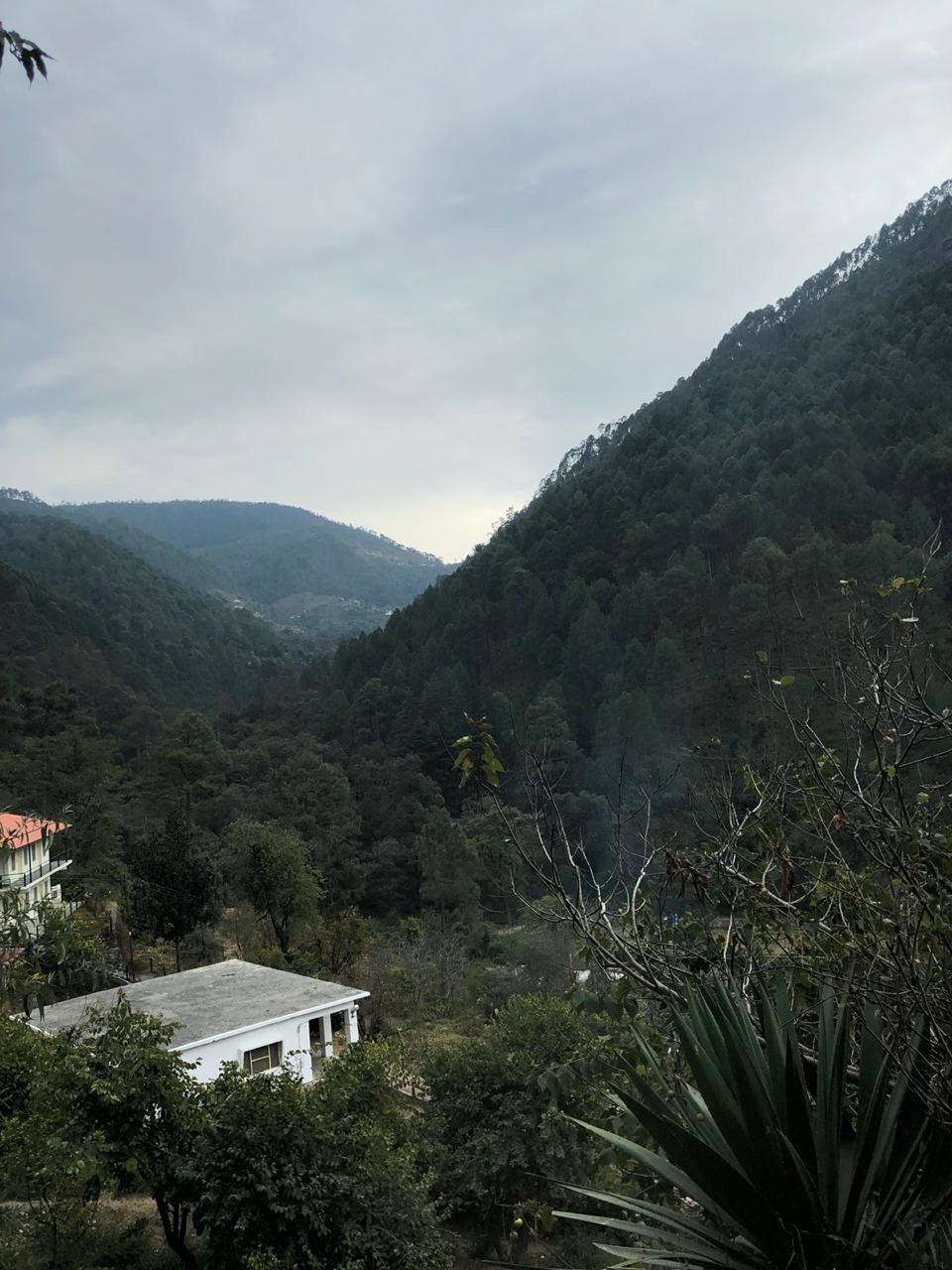 You know what would make for a really nice cold evening? Chai and pakoda. That 's right, back to food! Right next to the ashram, there's a conventional small eatery. Do try their onion pakodas and raita. On our way back, we stopped at a restaurant called Kirolla to have their much spoken of mutton curry and rice. If you're a non-vegetarian, this is your paradise. You can thank me later. You'd want to!
Post witnessing what was one of the most majestic sunsets I've seen, the Tibetan market was our shopping destination. We came across a humble old man with his stereo who was singing old Bollywood songs on request. We saw him two nights in a row at different spots and it's so strange to think about how long he might be doing this for. Do hit him up if you're in Nainital and hear him humming to familiar tunes! On our way back to the Army Rest and Recoup Center, a local taxi drove us and we had quite an interesting conversation with him. Talking to locals on a trip should definitely be on your agenda. However short the conversation might be. It can make you feel a part of the place by just knowing their way of life.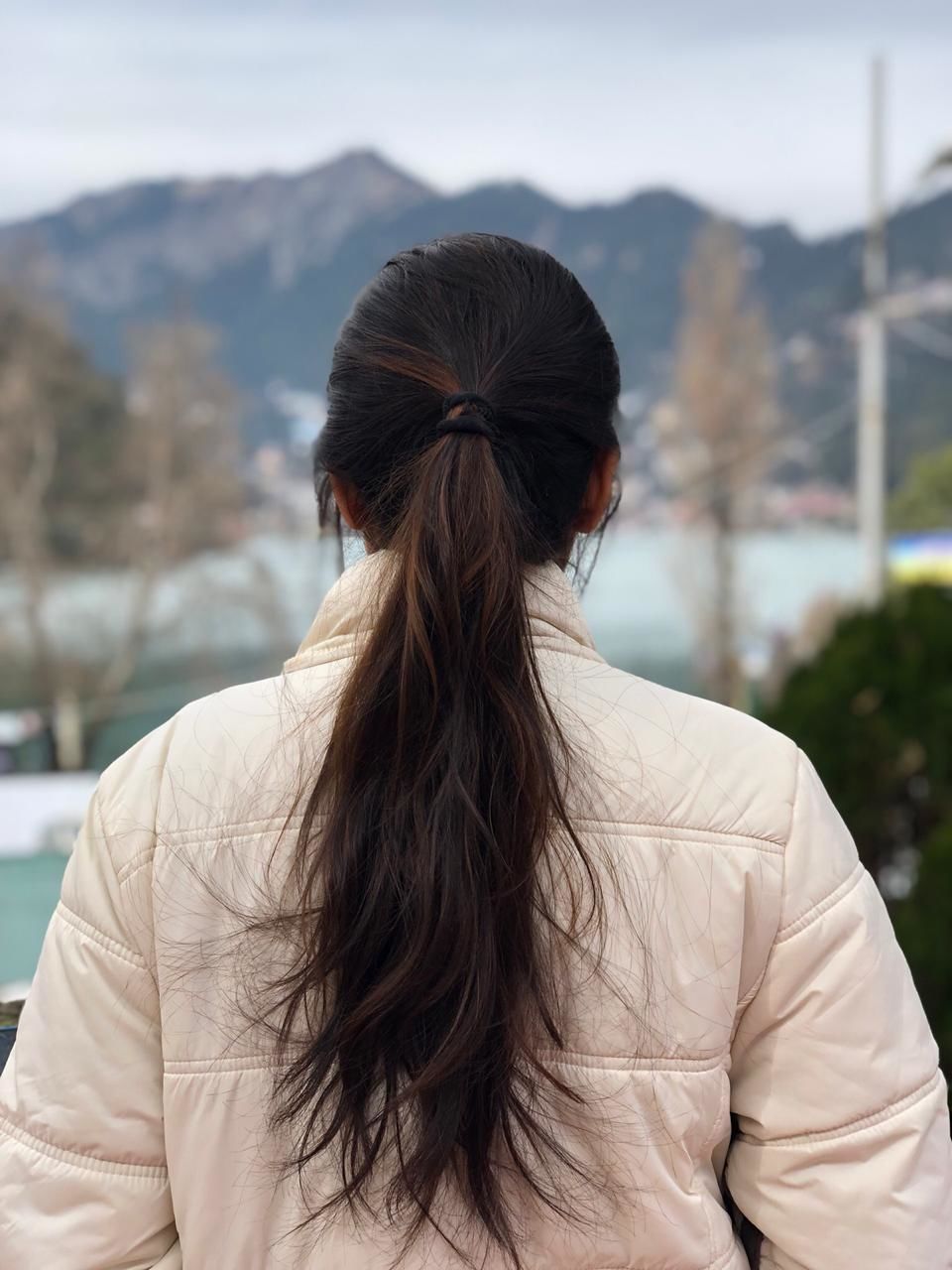 This trip truly tickled the travel bug in me! Being sick for 24 of 48 hours in Nainital is possibly the only fly in the ointment I could think of. It's truly a must-visit place and made me fall in love with the mountains all over again. All it takes is 48 hours of your time, wonderful company, a couple of layers of warm clothes (this winter is certainly not one that should be trifled with) and you have yourself a perfect winter-wonderland getaway!
#nainital #uttarakhand #officialuttarakhand #wanderlust #mountains #indiaclicks #travel #girlswhotravel #girlslovetravel #womenwhotravel #beautifuldestinations #travelblogger #lonelyplanetindia
Frequent Searches Leading To This Page:-
Nainital Mussoorie Honeymoon Packages, Tour And Travels From Delhi To Nainital, Nainital Tour Package From Delhi For Couples, Nainital Tour Package For Couple From Delhi, Delhi To Nainital Tour Package For Couple, Best Nainital Tour Packages From Bangalore