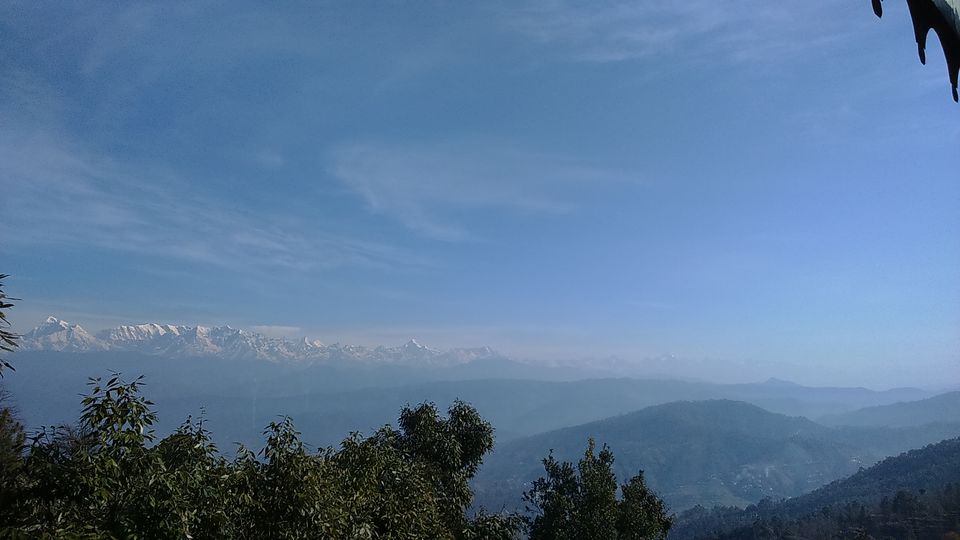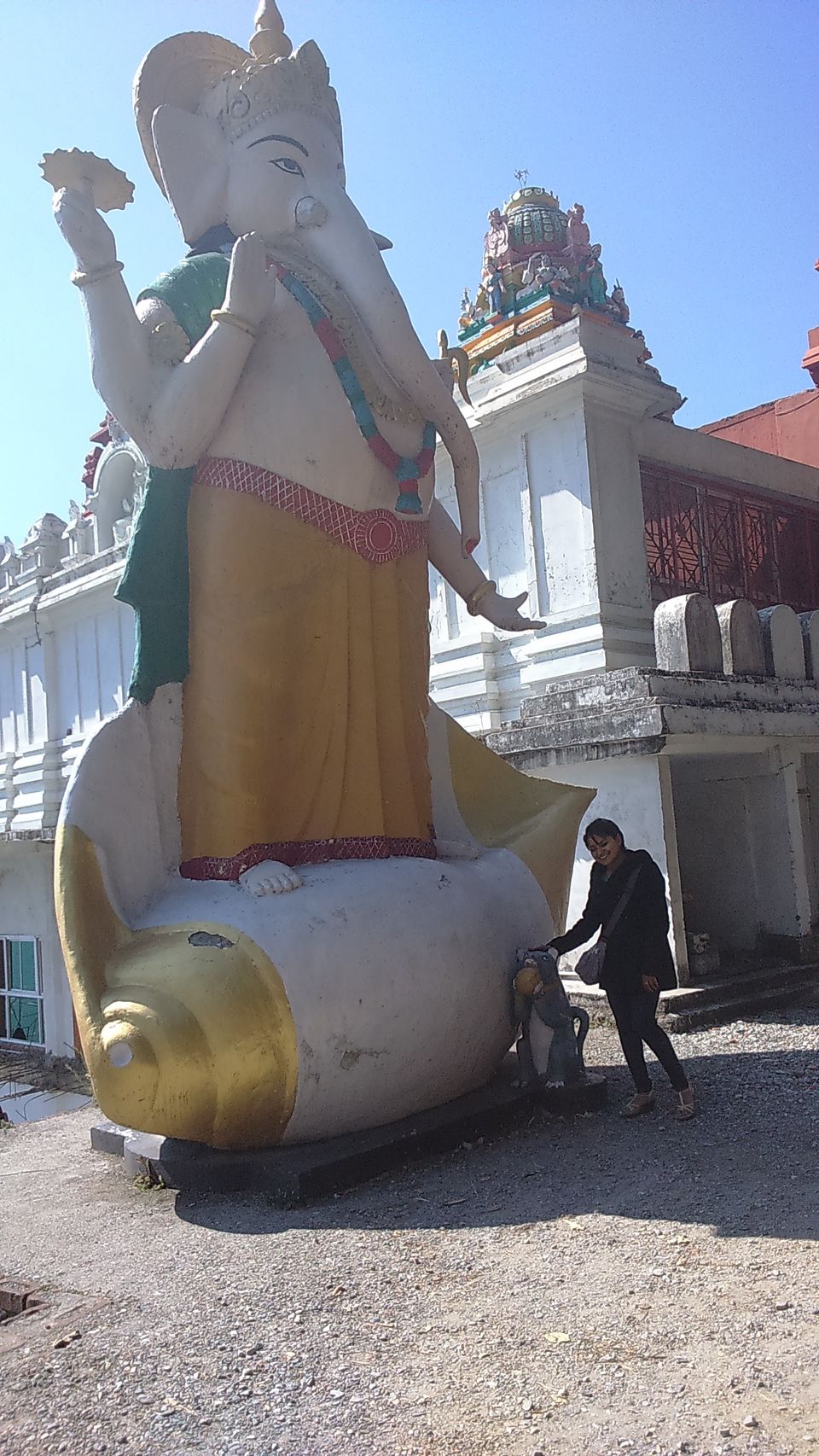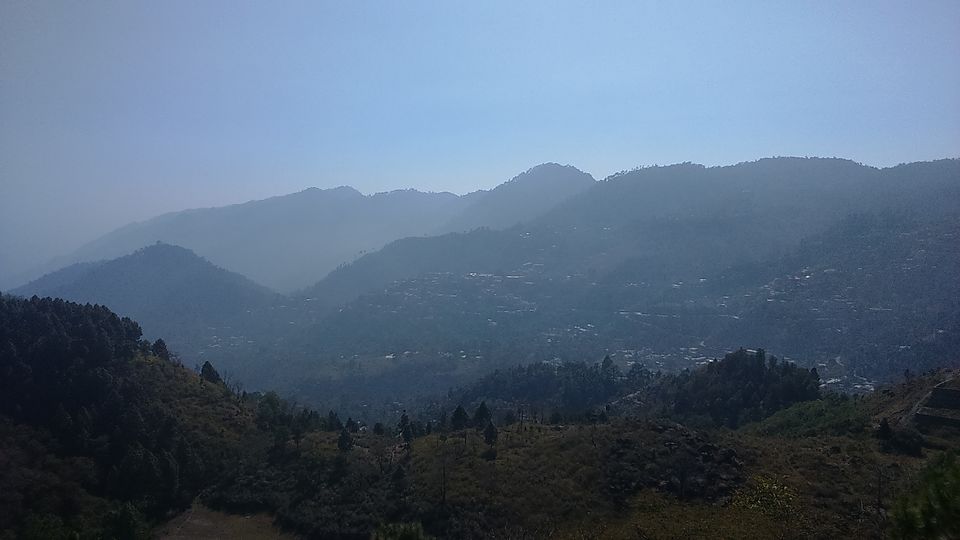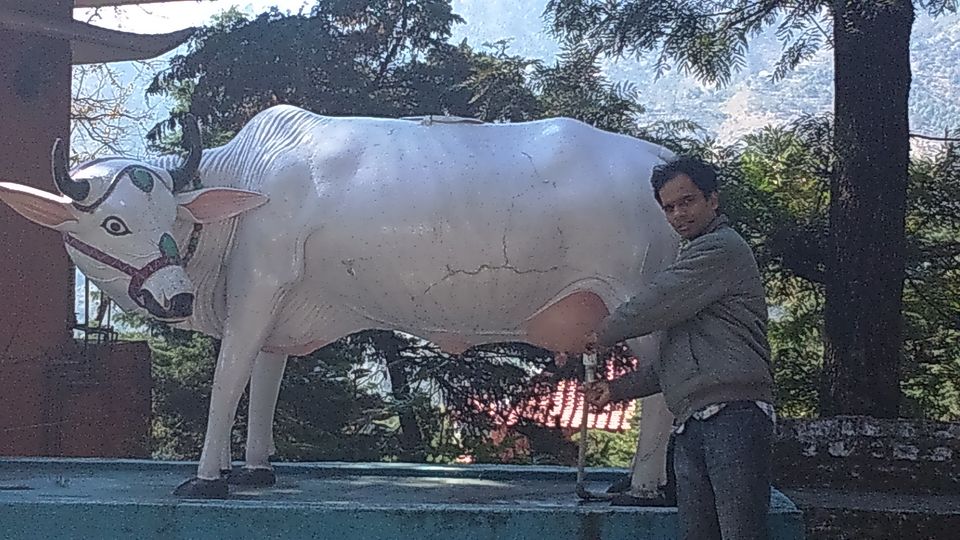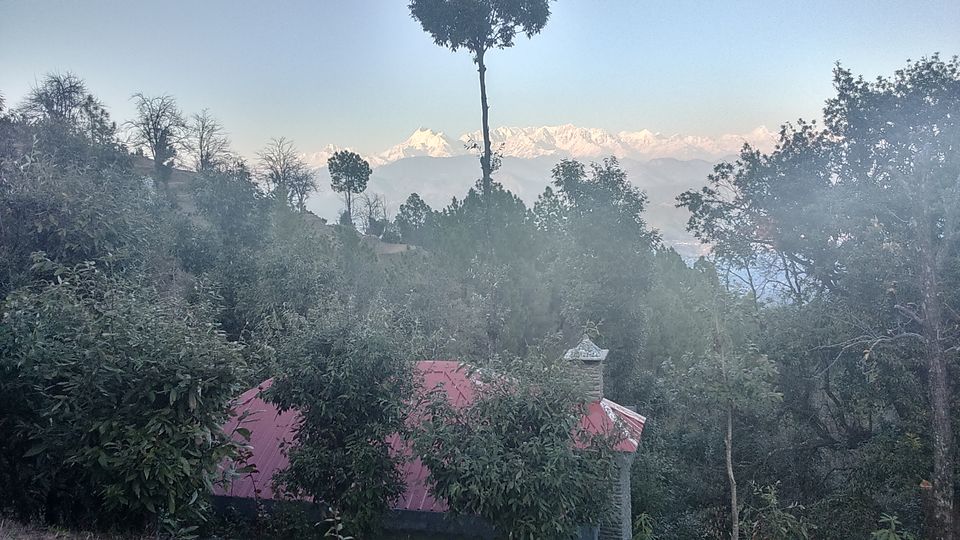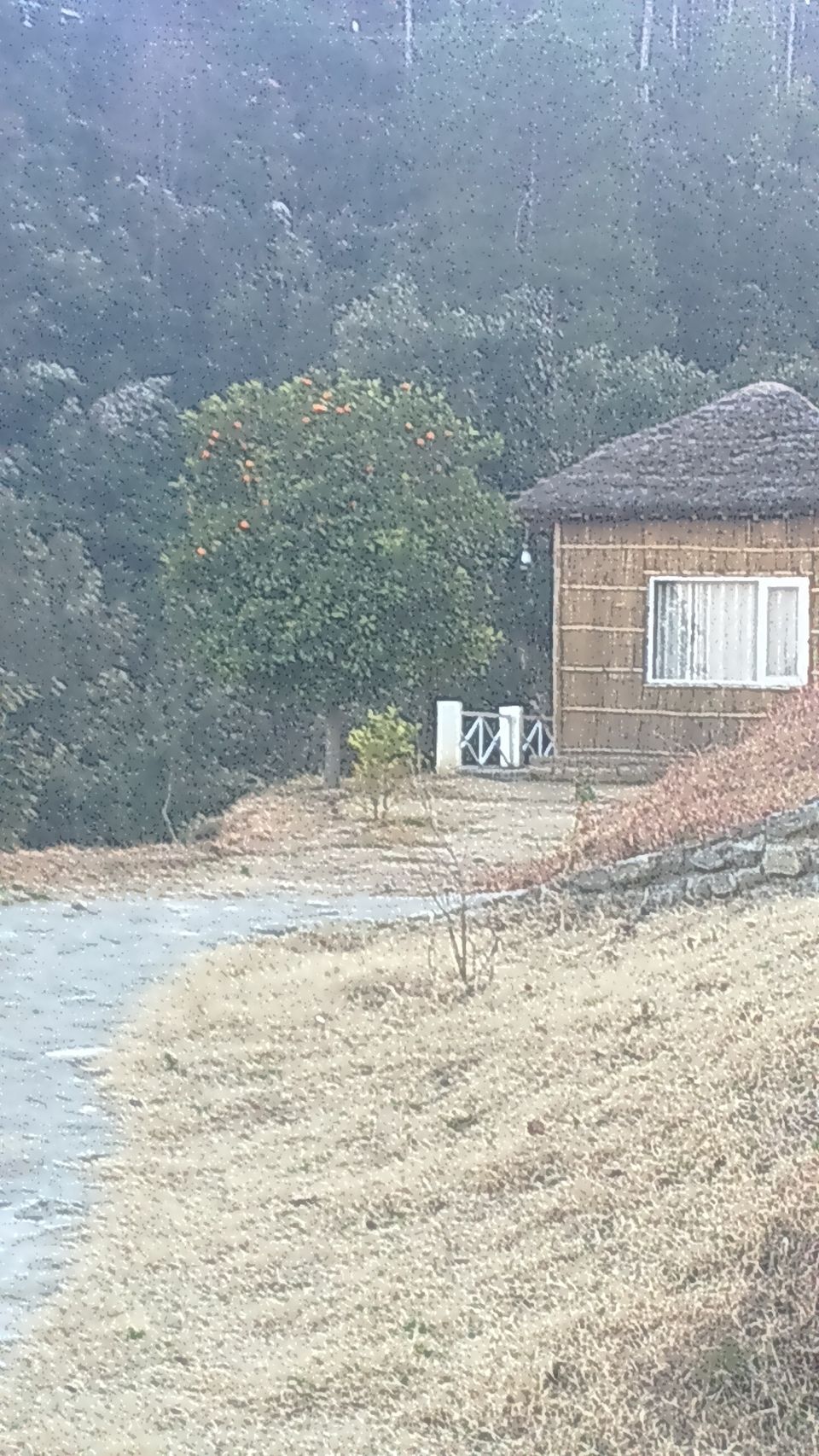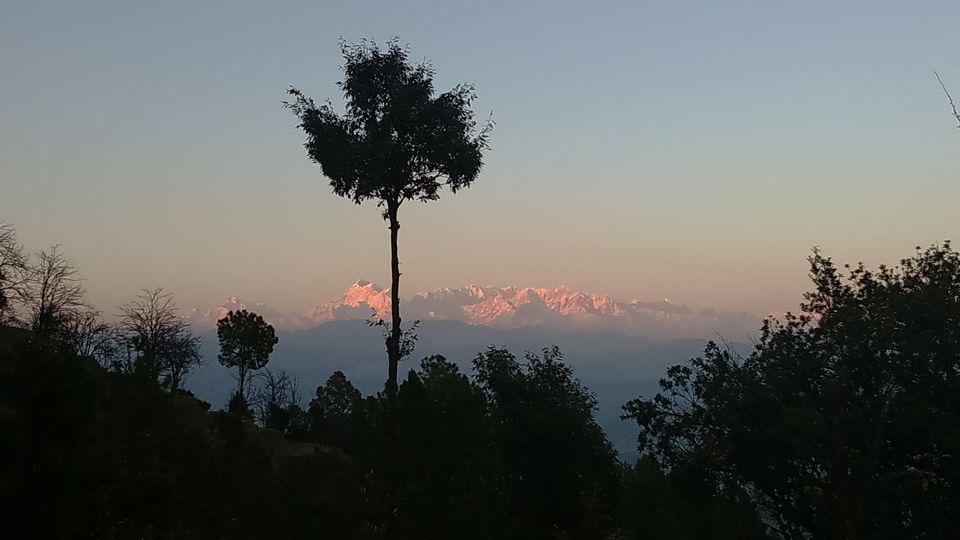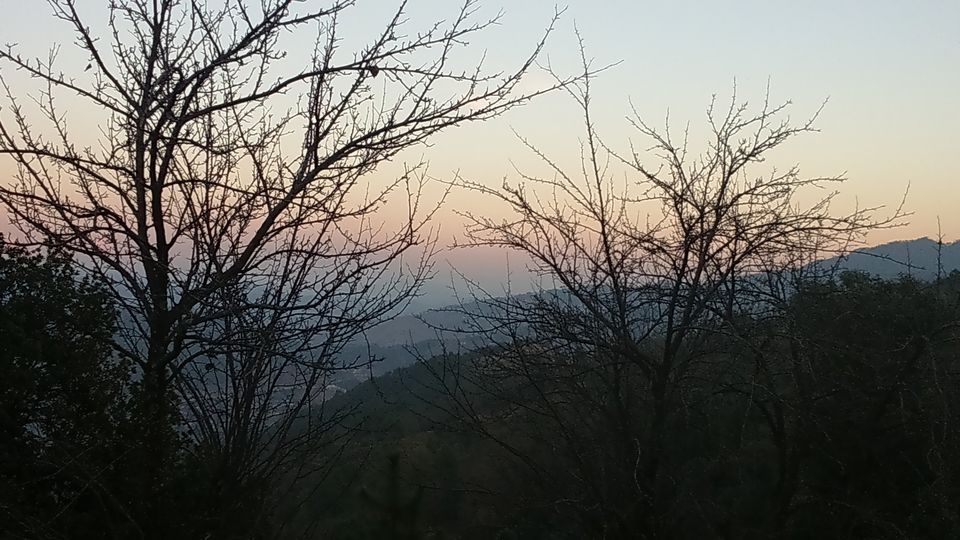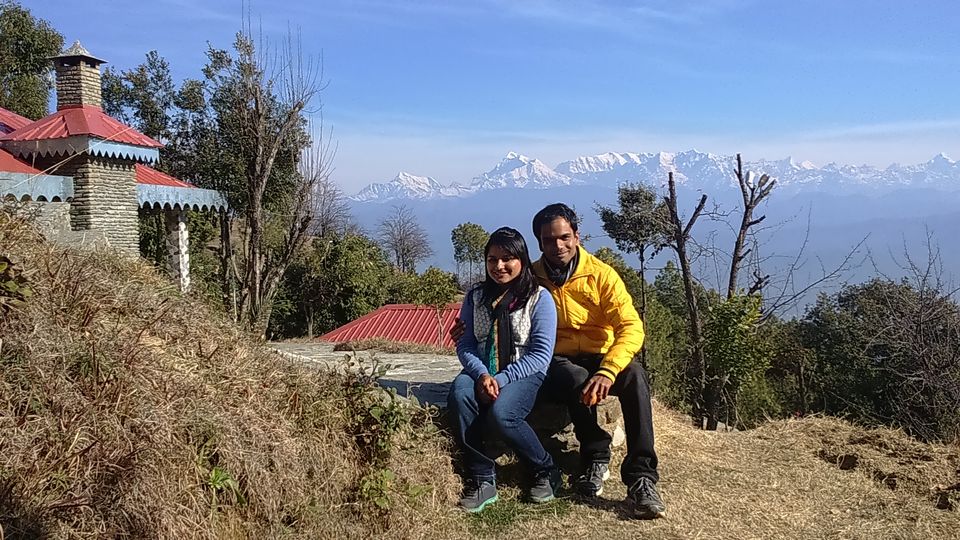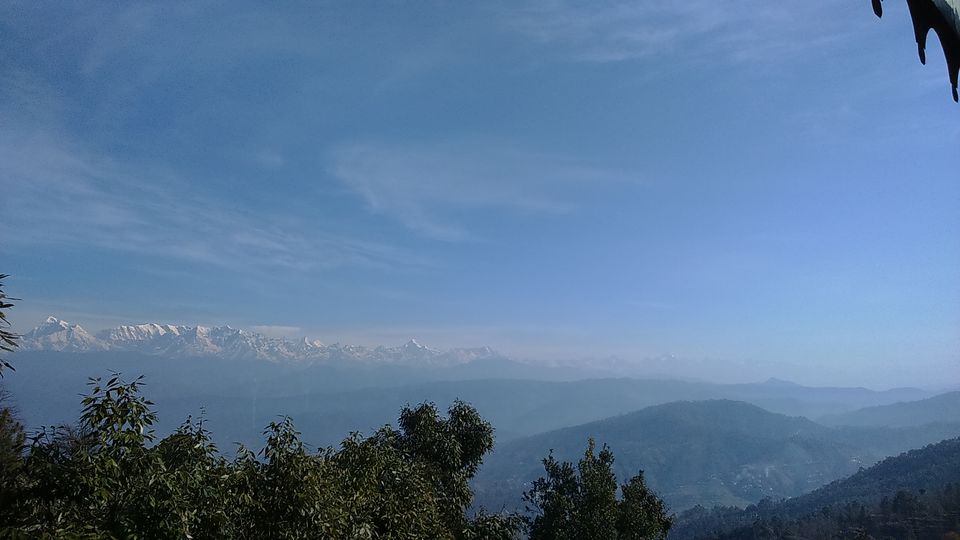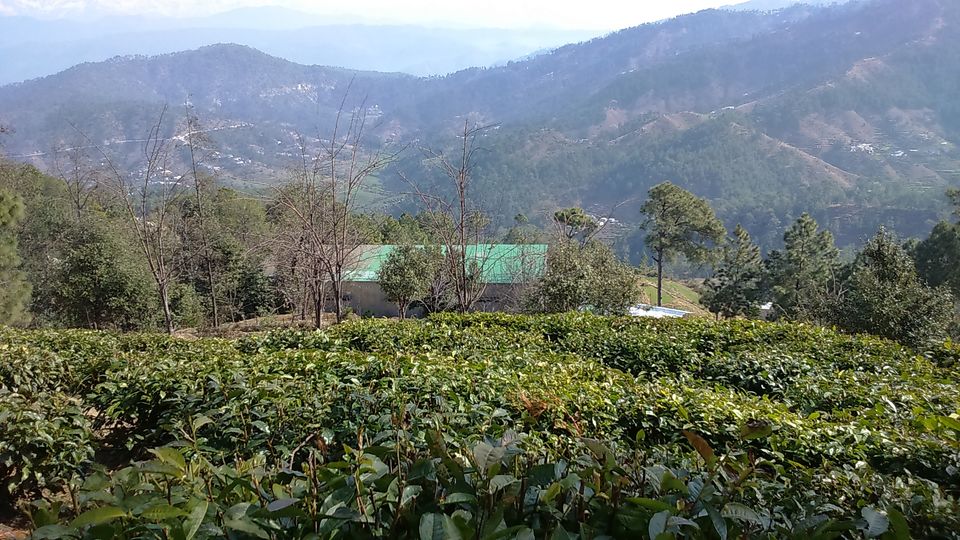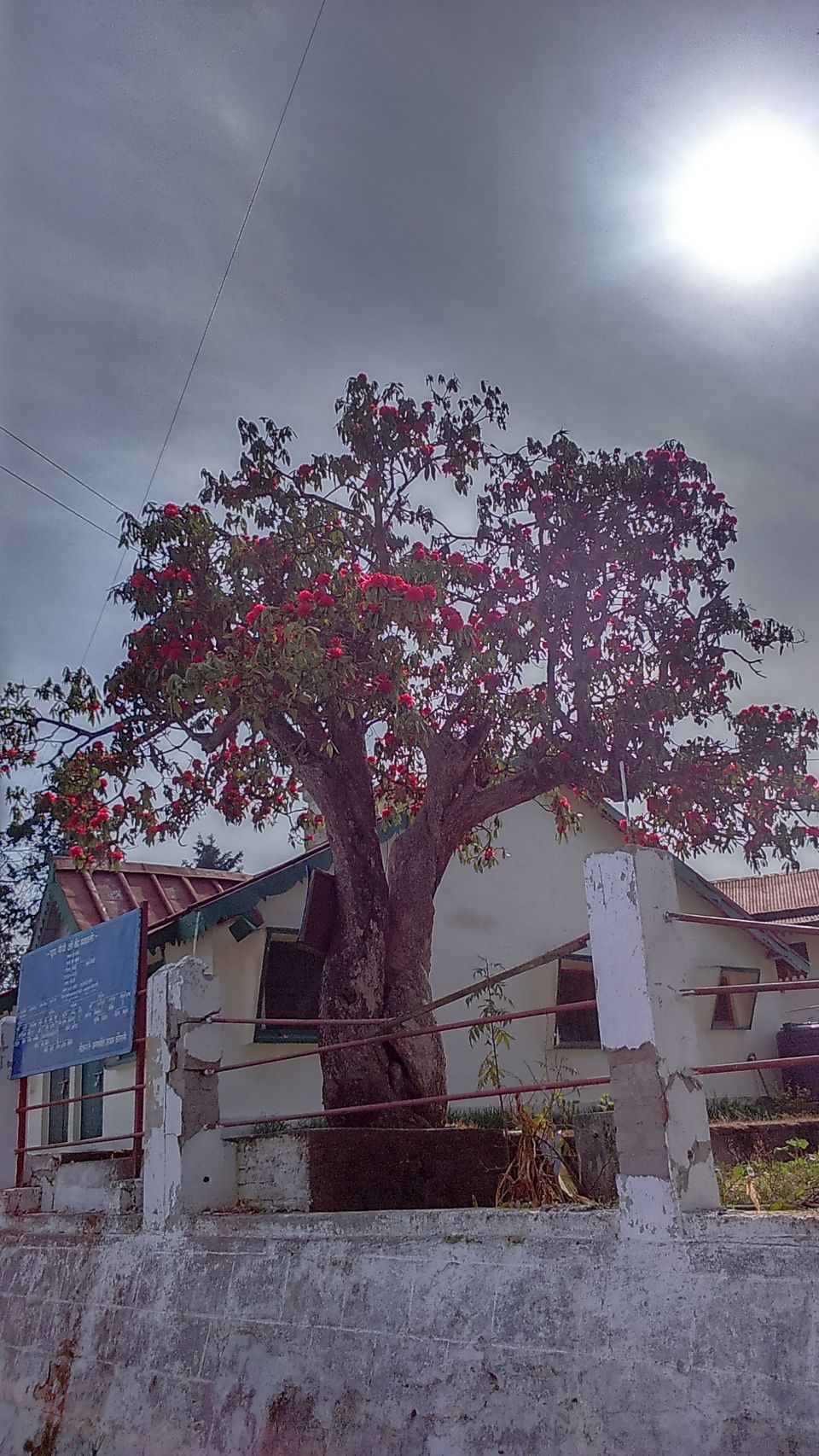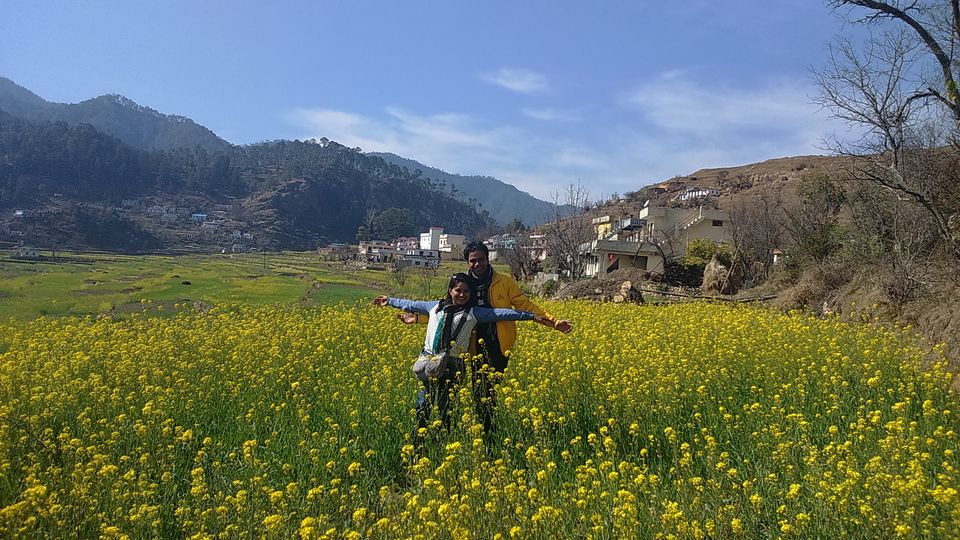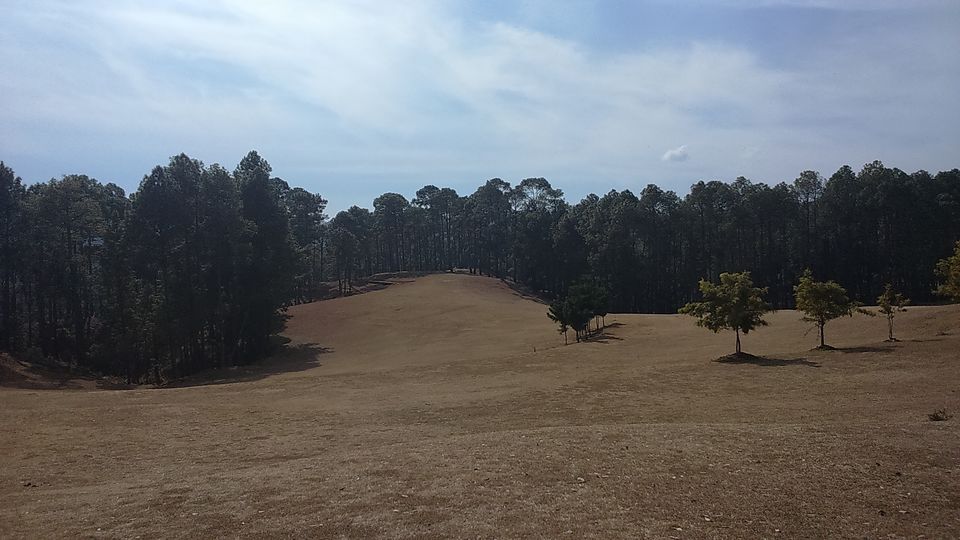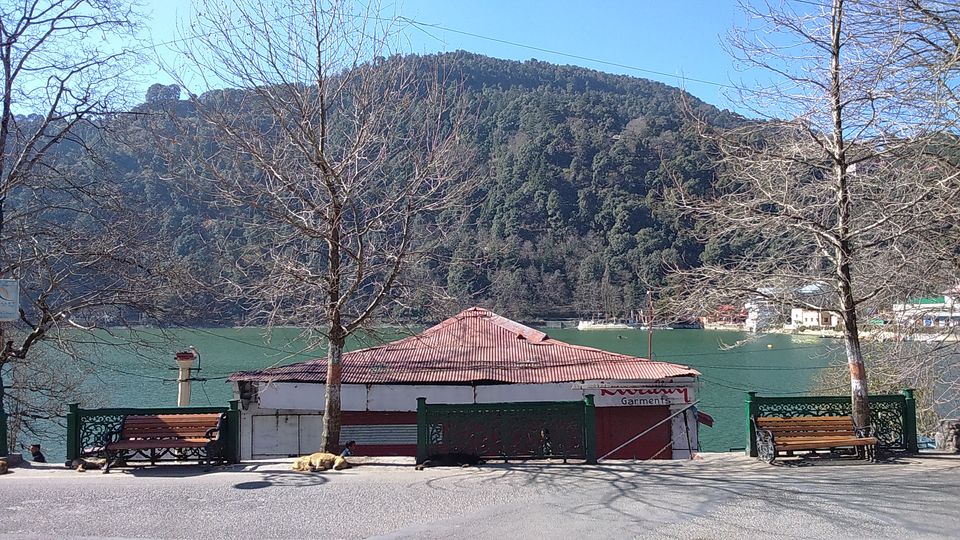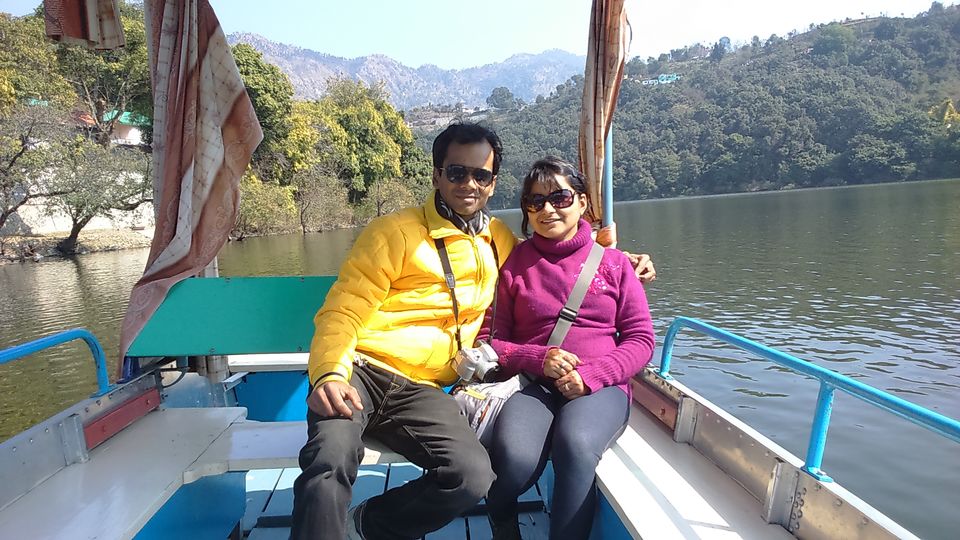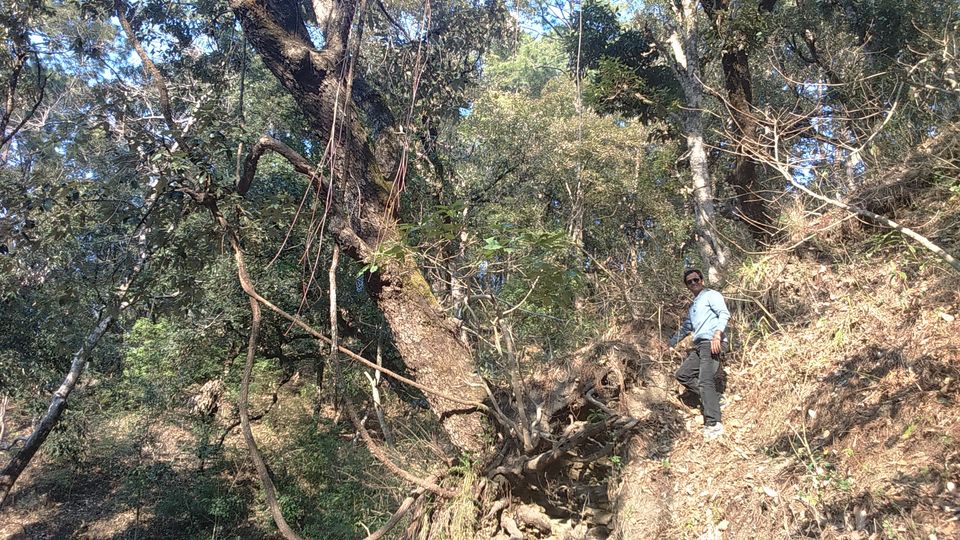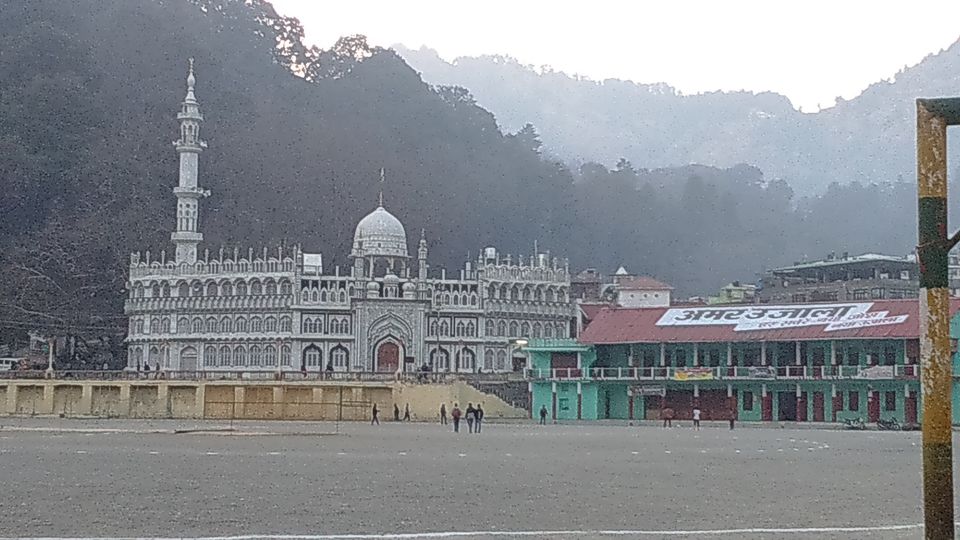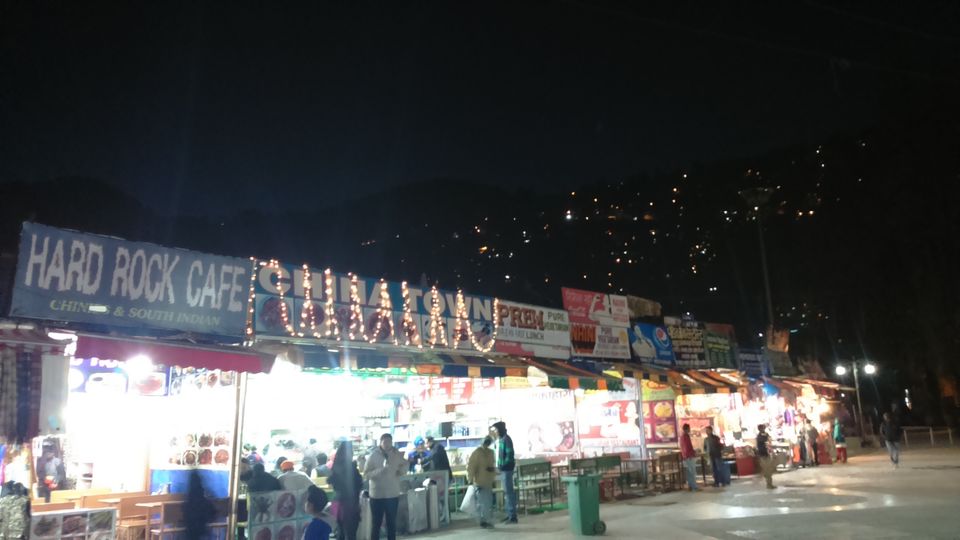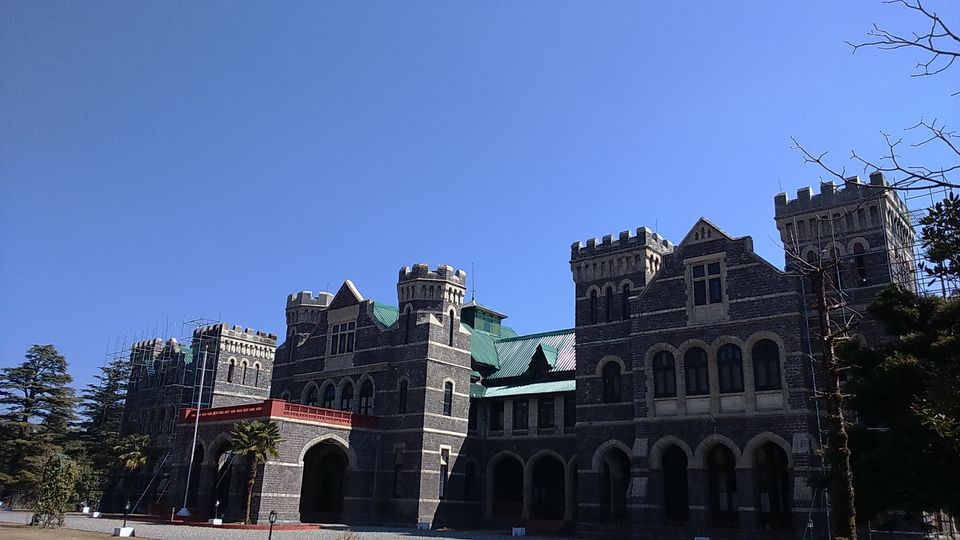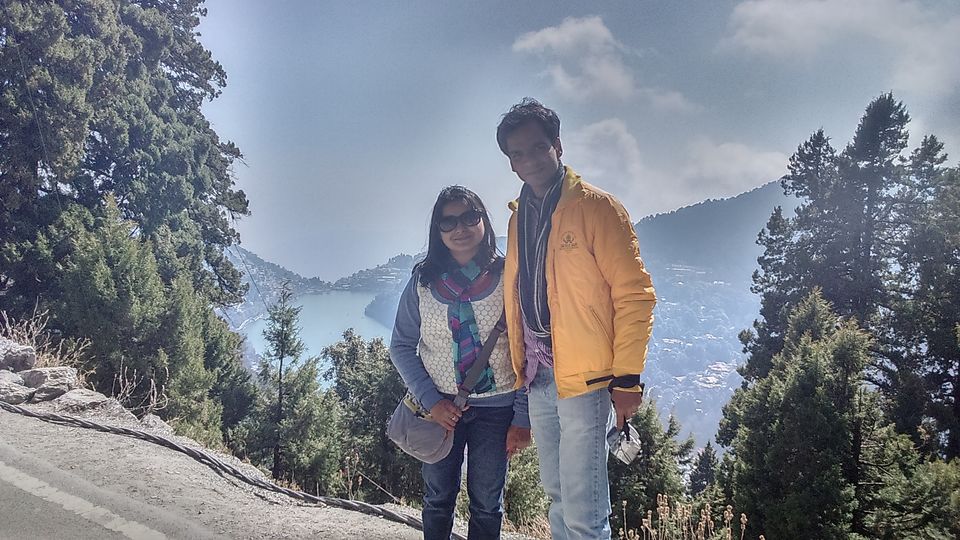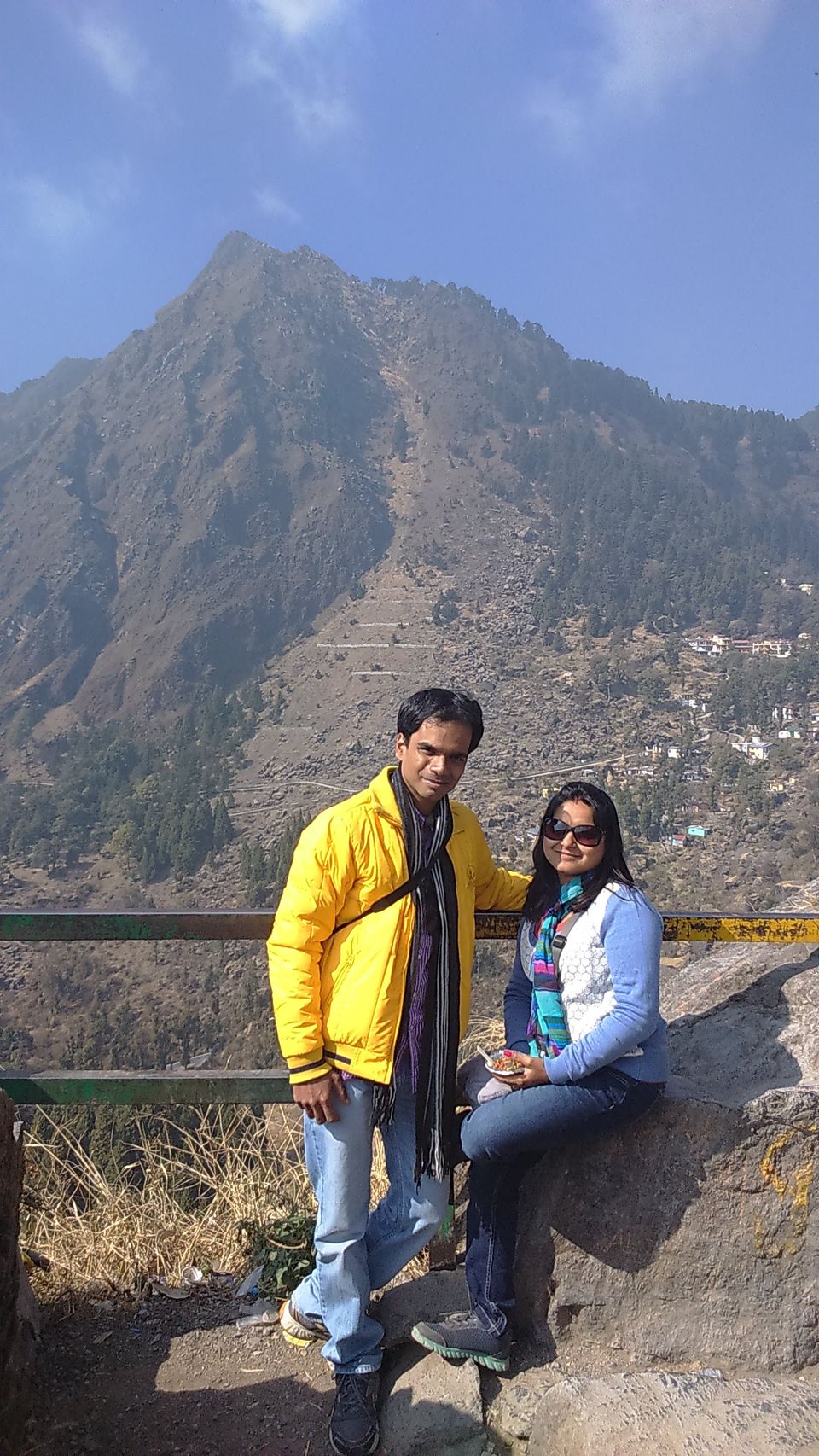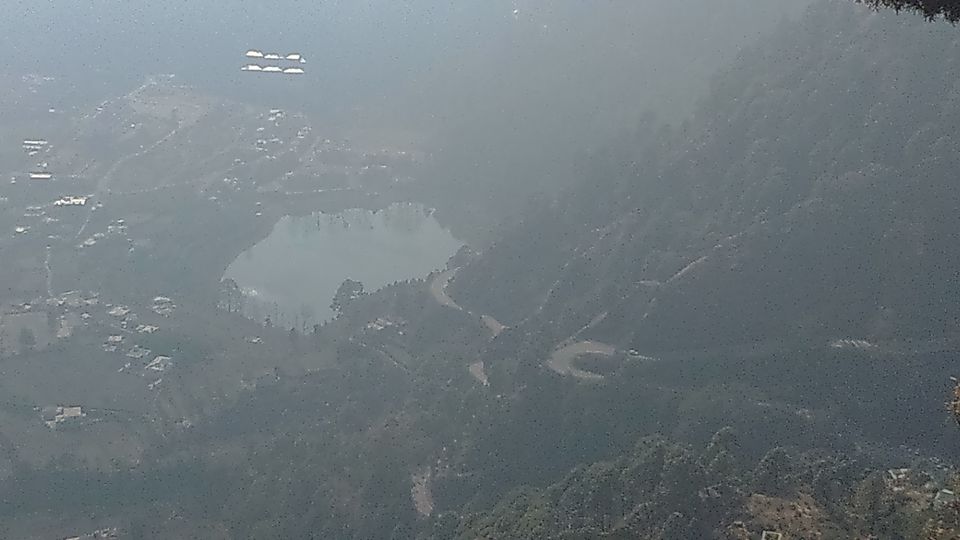 Our trip from Kathgodam-Kausani-Nainital was a five-day long trip, although the time flew like a preying eagle. We travelled from Delhi to Kathgodam by train to reach at around 11 am in the morning. From there we moved to Kausani by a pre-booked car.
Travelling from Kathgodam to Kausani, it being a 6 hours journey, was a toughie for me as I was facing a bit of cold due to some prior journeys. En-route, we saw many ashrams and "Frog Point". The Frog Point is actually named after a naturally carved stone, on a river bed, that looks just like a frog. To get a good view of this rock, one needs to move over a suspension bridge. We felt the fun on the bridge as a bike was moving from the opposite end that we were moving from. However, my tiredness ended in a jiffy as we reached our first destination of Himalaya Darshan Resort in Kausani. What a splendid view of the Himalayas it provided! It seemed that we were just a step away from Heaven. The Himalayas could be viewed, even from our full-walled window. We halted there for the night, with a lovely meal provided by the hosts.
The next day we made our move to Nainital, enroute Almora. Moving through lush green valleys, and a few barren ones; and through high and a few snow-peaked mountains; and through mustard fields, we steadily moved to our next destination. En-route, we visited the tea gardens of Almora and Anashakti ashram/Gandhi Ashram in Kausani. We also visited many temples enroute and the army camp area, where some scenes of the movie "Raja Hindustani" was shot. We stepped foot on Nainital in the early evening hours and decided to hover through Mall road of Nainital in the evening. But, being too tired for the exploration, we decided to postpone it to the next evening.
Our third day comprised visiting the lakes of Nainital. And that we did. Nainital is basically named after Naini lake, and the Hindi word for lake is 'Tal'; thus NAINITAL,and is rightly called as the 'Lake District of India'. We went around Nainital to find some very beautiful lakes, Bhimtal, Naukuchiatal, Sat-tal, Khurpatal to name a few. We had fun in the Shikara and its trip on the Naukuchiatal. There are many paragliding clubs all around Nainital, but being a bit time-constraint, we decided to skip this adventure for the time-being. We moved back to Nainital and in the evening decided to get along with exploring Mall Road. It was pretty cold in the evening hours. We visited Naini Devi temple and had our fill of Mutton momos and some other tasty grubs on the Mall road. After some souvenir shopping and some window shopping, we decided to call off the day at our hotel.
The fourth day started with visit to all the remaining places around Nainital. This included the Governor's house, Lover's point, Suicide point, Eco-cave, Himalaya view point etc. The Governor's house is a beauty. Very neatly maintained, I personally envied the Governor's position. They have a golf course, where the movie "Koi Mil Gaya was shot". I found many birds, but how I wished I had a more powerful camera to shoot these gorgeous creatures. Next halt was the Lover's Point/Suicide Point. They are basically the same point, where quite a many lover's decided to fight against the world's will. Himalaya view point is a far-distant point where one can view the Himalayas. Although i would rate Kausani, far better than this point, it still has its own charm. Our final stop was at the Eco Cave Park. This is a park full of caves, where one can follow trails inside caves. Some caves were tough to move in, but it sure was adrenaline-kicking for a while. From there we took a trip on the cable car, which connects snow-view point with Nainital. One can find many interesting rides like go-kart racing and many others on Snow-view point. We ended our day, with some self-shopping and some stomach treats on the Mall road.
Our trip ended on the fifth day, when we made our move from Nainital to Delhi on road. It sure was a journey to remember with our own share of joy, fun and enjoyment.
Provides a brilliant panoramic view of the Himalayas.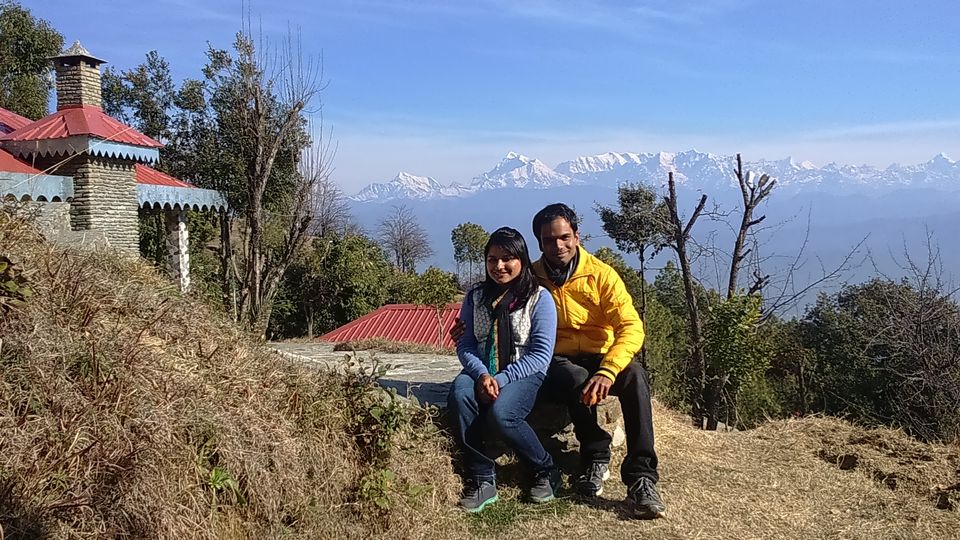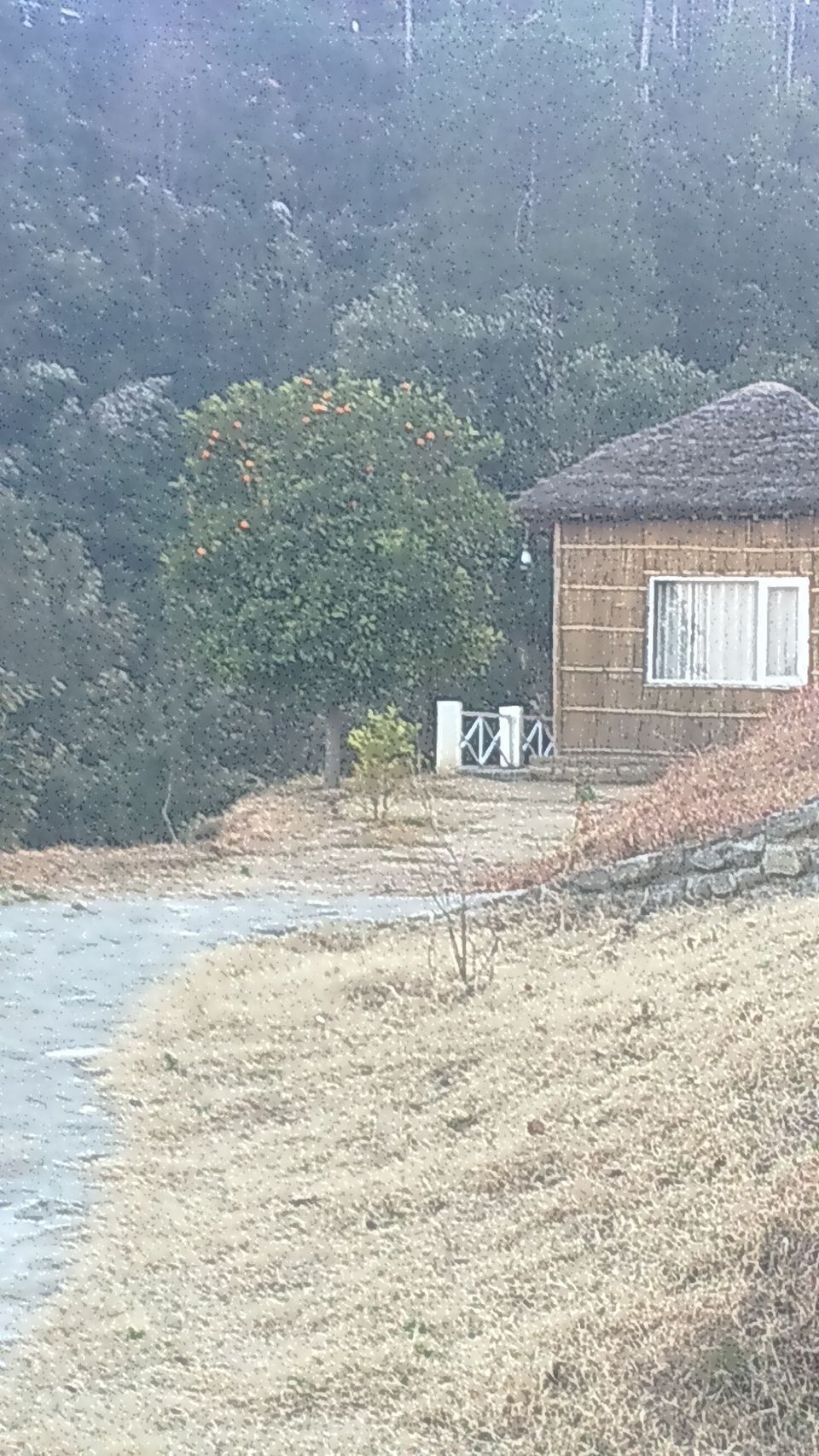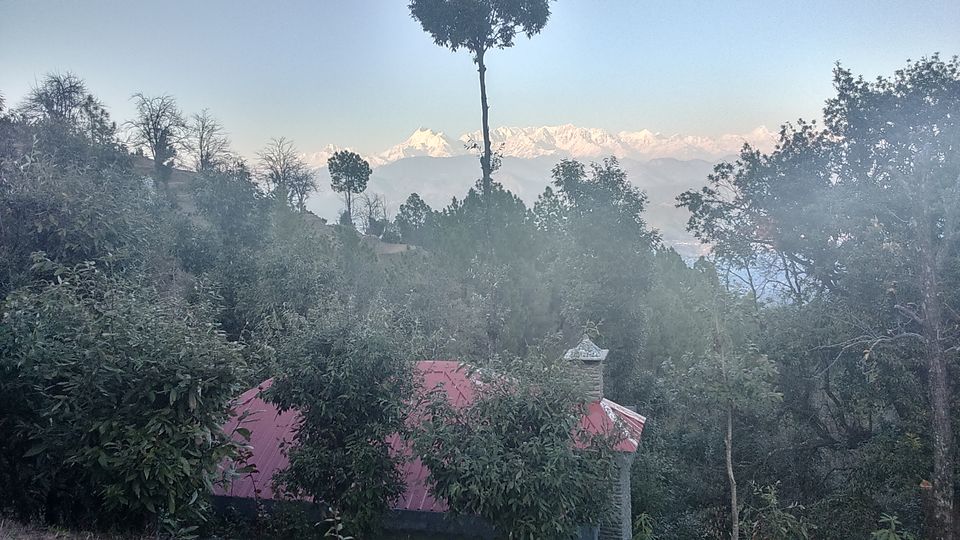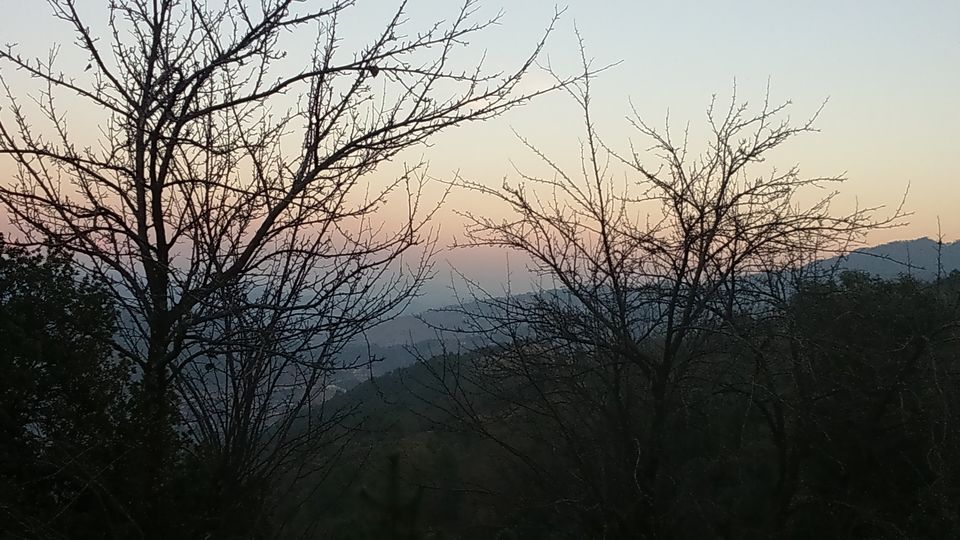 Frequent Searches Leading To This Page:-
Nainital Family Holiday Packages, Nainital Family Trip, Road Trip In Nainital, Family Getaways In Nainital, Family Vacation In Nainital, Family Tour Packages In Nainital, Family Holiday Packages In Nainital, Family Trip In Nainital