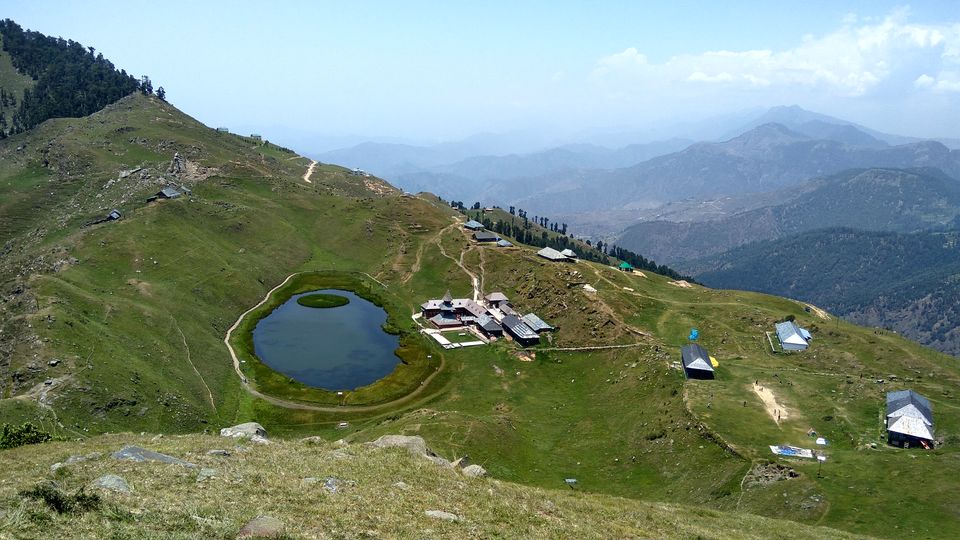 Let me provide some background as to why I had to resort for a road trip when the trek to this place is a marvel in itself. The plan to Prashar lake was a rather impromptu one and came up as we had an extra day after doing the Kheerganga trek. The time was enough to cover a place but was definitely not enough to trek to that place. Plus last winter I had tried trekking Prashar lake and although it was beautiful but it gave us a scare of our lives when we got lost on the trail and had to spend the night in jungle at freezing temperatures.
So our trip started from Bhuntar from where we called our cab guy who had earlier taken us to Barsheini from Bhuntar too. He was more than glad to accompany us to Prashar lake too. Our road trip started at around 10 AM from Bhuntar and the target was to reach Prashar lake by 12:30 PM. We had to confirm with the cab guy multiple times about Prashar lake because the Prashar lake trek I had been to earlier had so much snow that it was practically unreachable even on foot, let alone a car. Our trip started from the foothills and within about an hour we were crossing mountain after mountain going around each of them.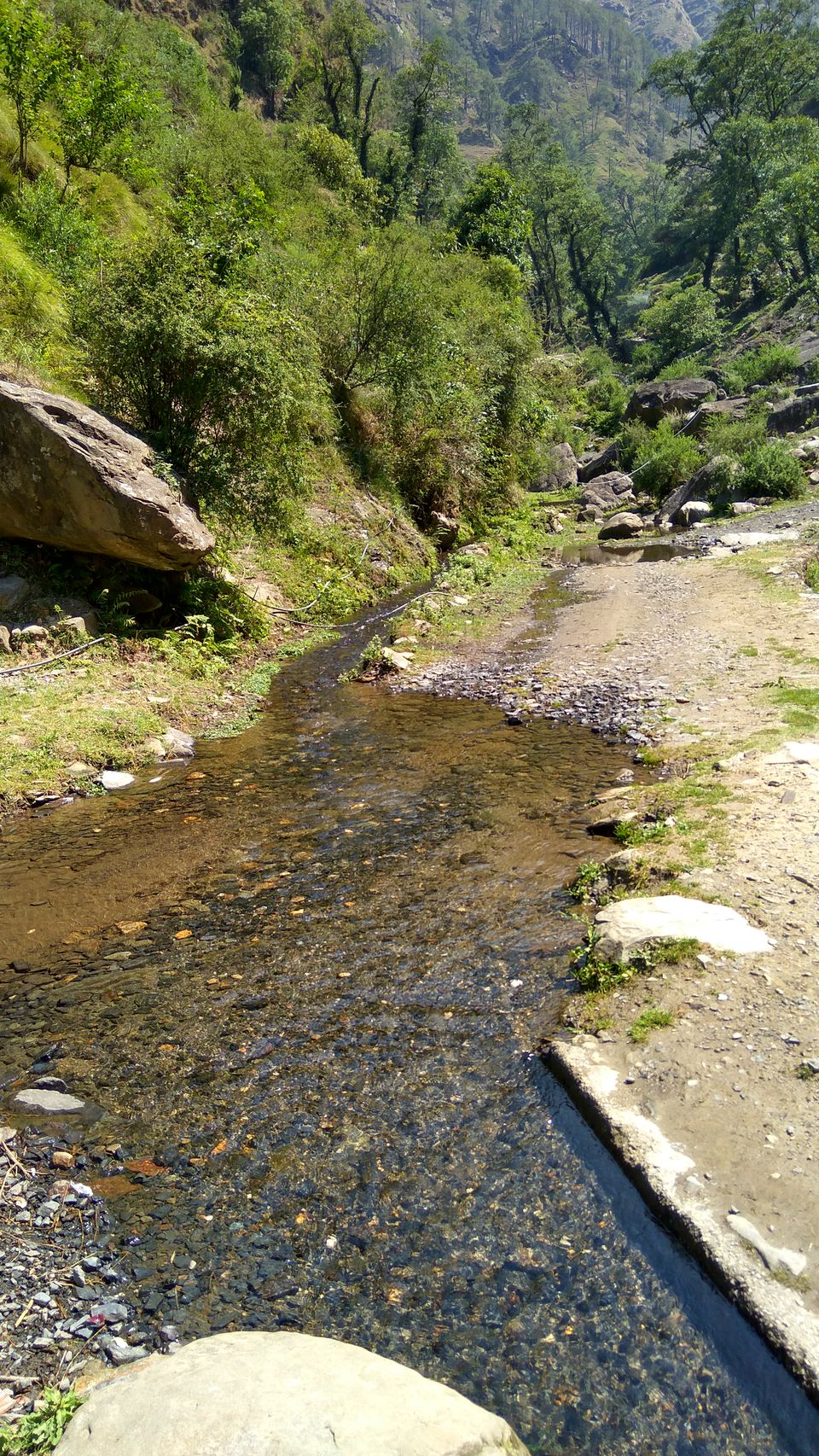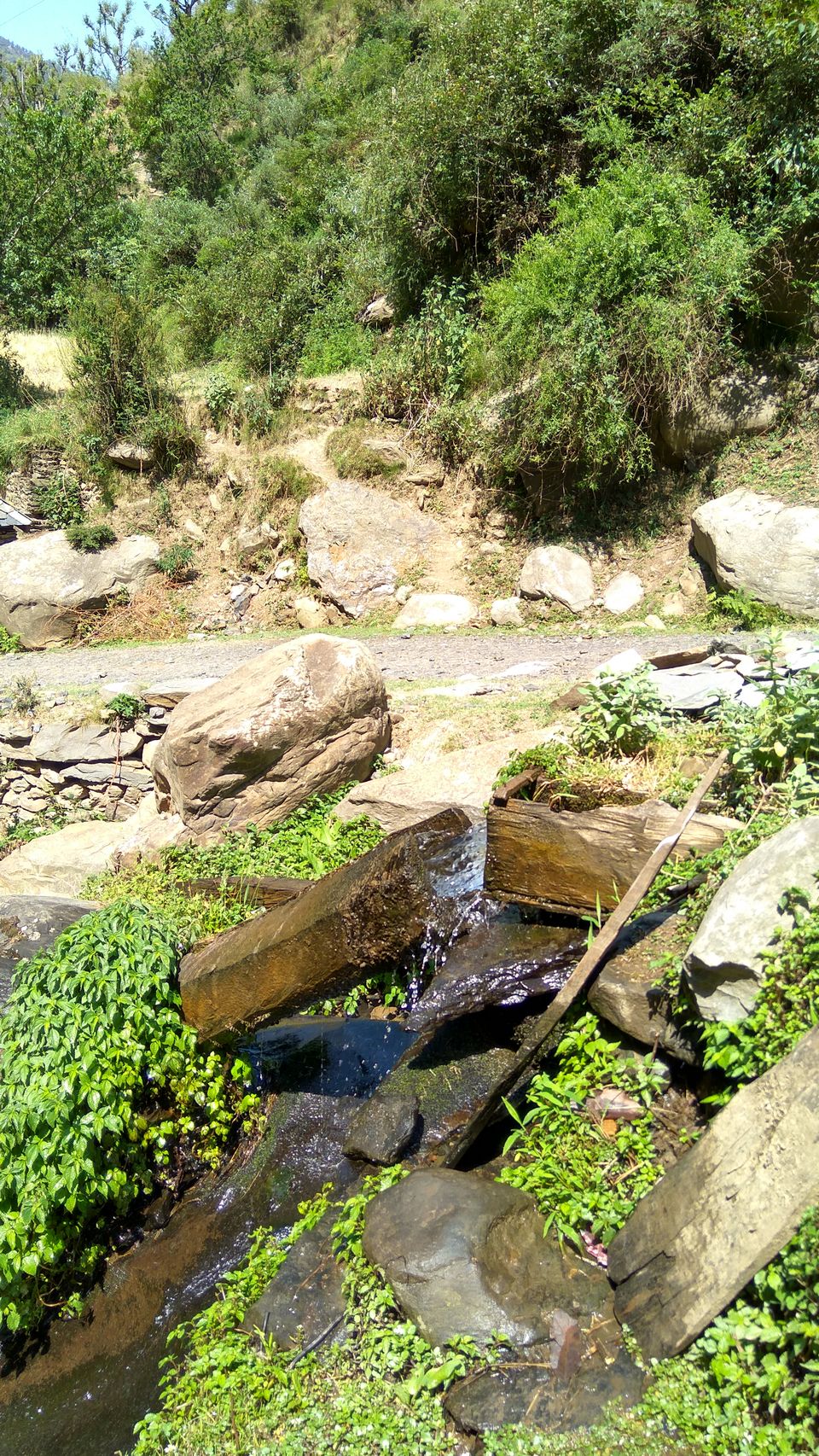 On one of the mountain crossings our driver stopped to show how a traditional corn mill worked. There was a small stream coming from the top of the hill and a small hut which was built over that stream. Inside this hut, there was a woman who was operating a wooden machine which was grinding the corn to give powdered form of the same. This powdered form is used for making breads. Experiencing technology in the oldest of forms was definitely an unforgettable experience.
When we had covered about 75% of the distance, the road started vanishing in a thin trail. Driving on a trail was still fine, but within minutes the trail got thinner and thinner and ultimately was only wide enough for a small car to drive on. That small car too was driving just on the edges. We were very quickly gaining a lot of elevation and the surrounding peaks were a proof of that. After a lot of twists and turns and gaining a lot of elevation, we finally reached some flat ground and this marked the end of road for the Alto in which we were traveling.
From here, there was another 500 meters to cover after which we caught a glimpse of the Prashar lake. Since it was June, there was greenery all around the lake and the weather was quite pleasant. The first sight which we saw of the lake was nothing less of a landscape which came out of some desktop wallpaper. It was everything which we had seen in pictures and more. We were just running towards the temple involuntarily. In our minds we were walking but the hypnotizing beauty of the temple was just pulling us towards it and we were briskly walking towards it.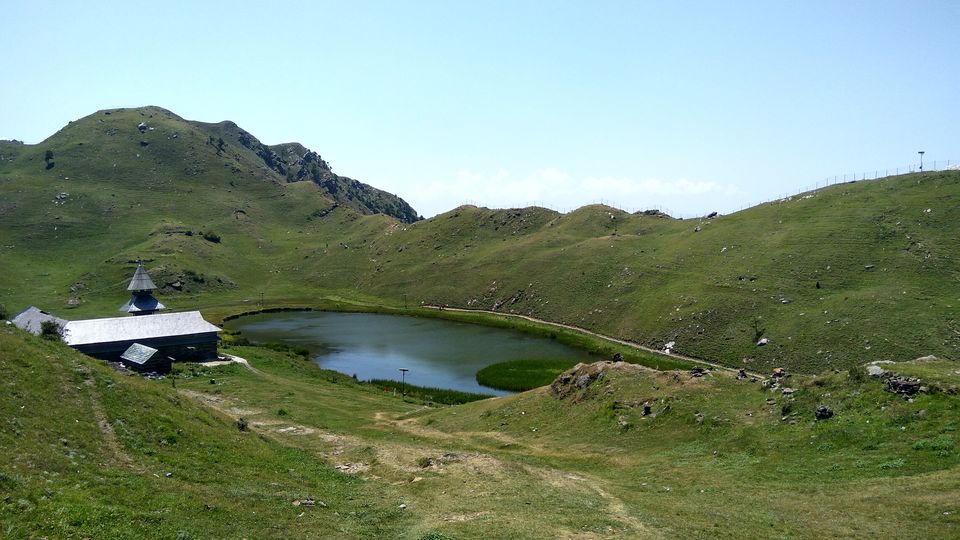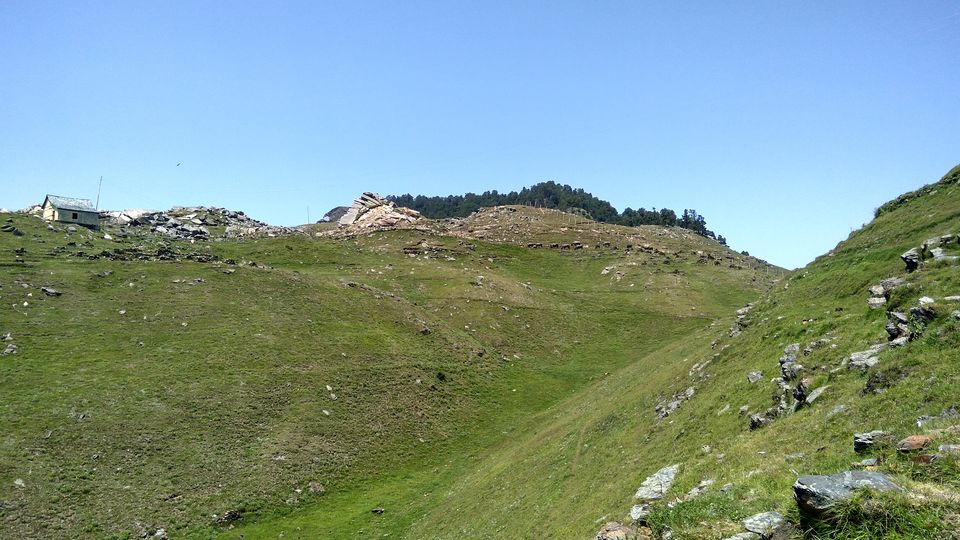 Our cab driver explained us the construction of the temple and the various stories which revolved around the history of lake. It is said that no one has been able to measure the actual depth of this lake. During one of the winter storms, this lake engulfed a whole tree without leaving a trace on the surface. To add to these unexplained stories is the moving island in the middle of the lake. This island moves with the wind and changes its position frequently.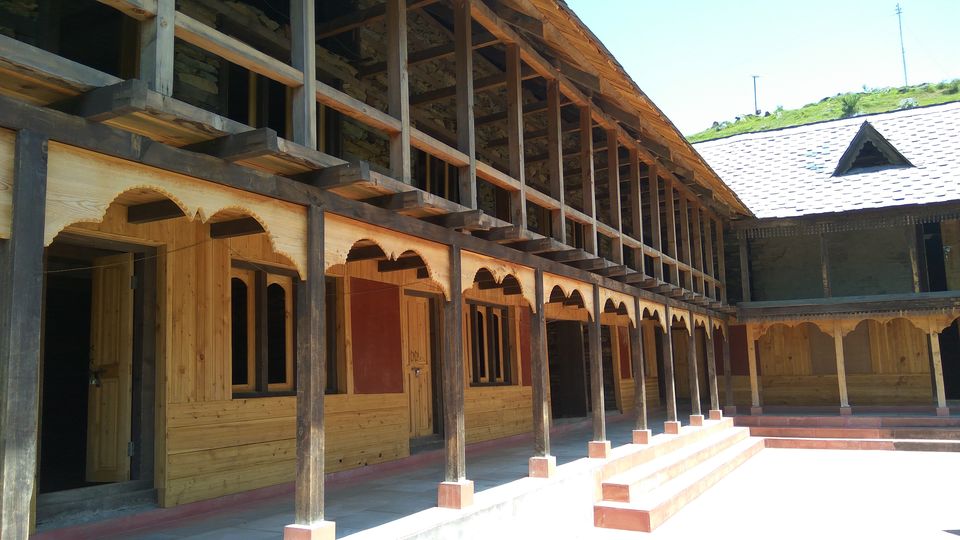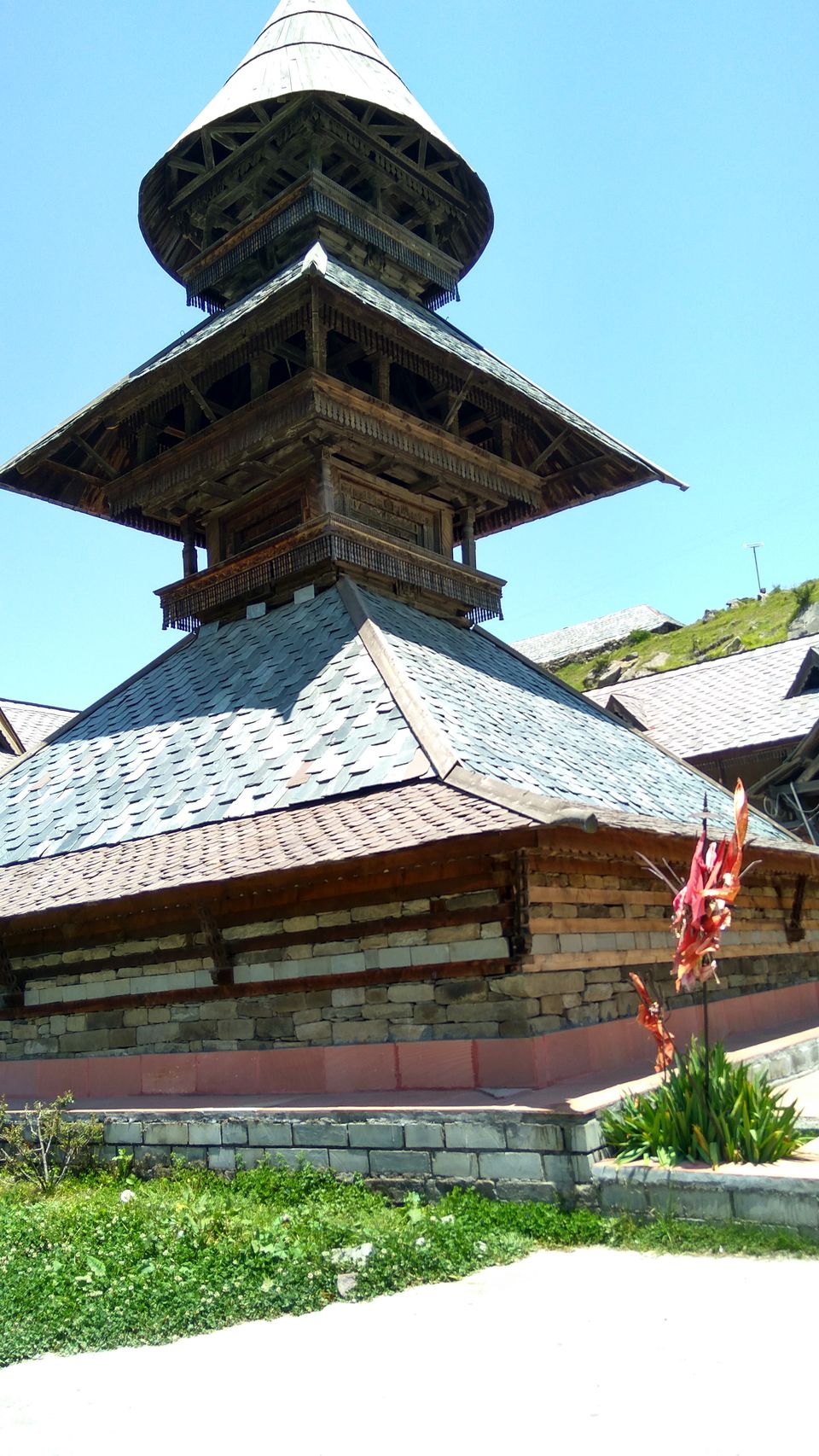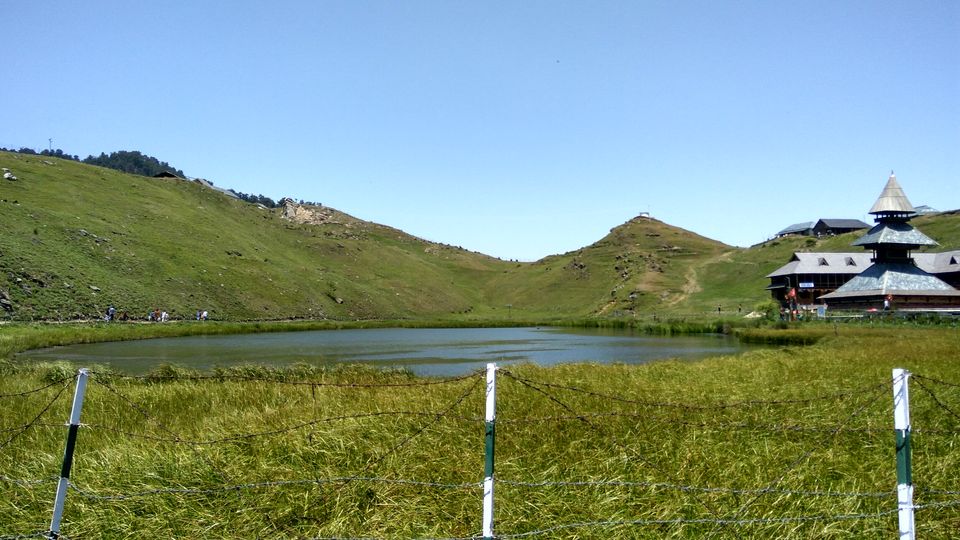 To demonstrate that we were indeed walking on some different kind of soil, the driver asked us to hit the ground hard with our feet. On doing that, we realized some sort of vibrations going through our feet like the soil around the lake was a little loose. There are barbed wires around the lake and no one is allowed to cross those for their own safety.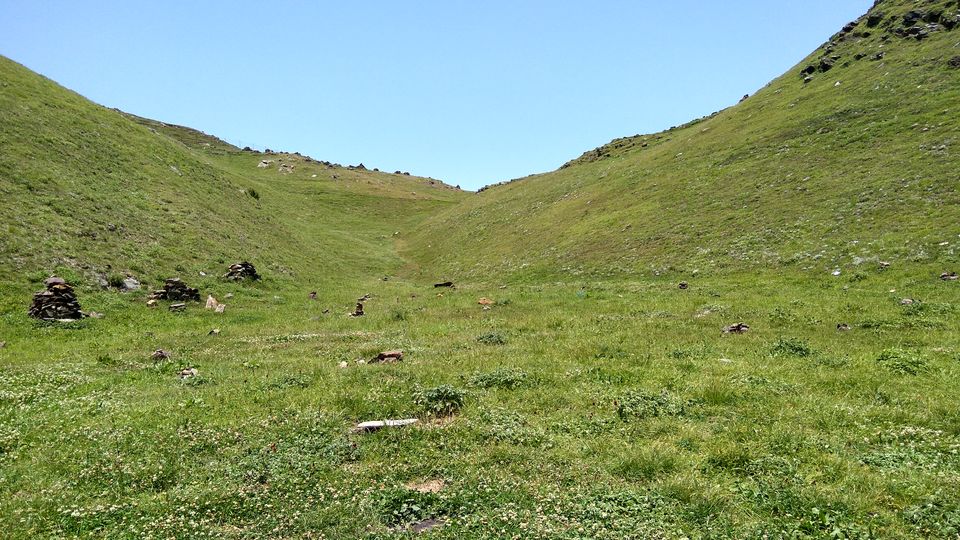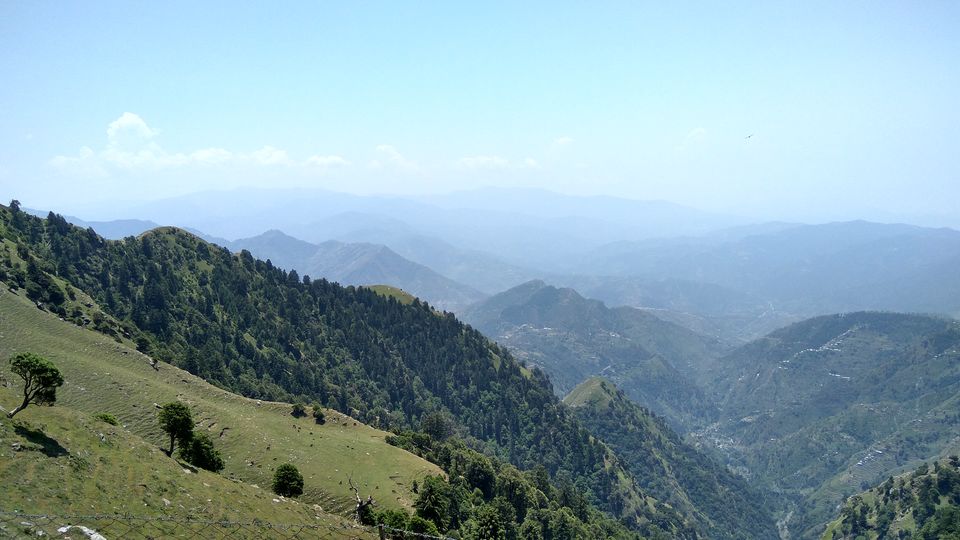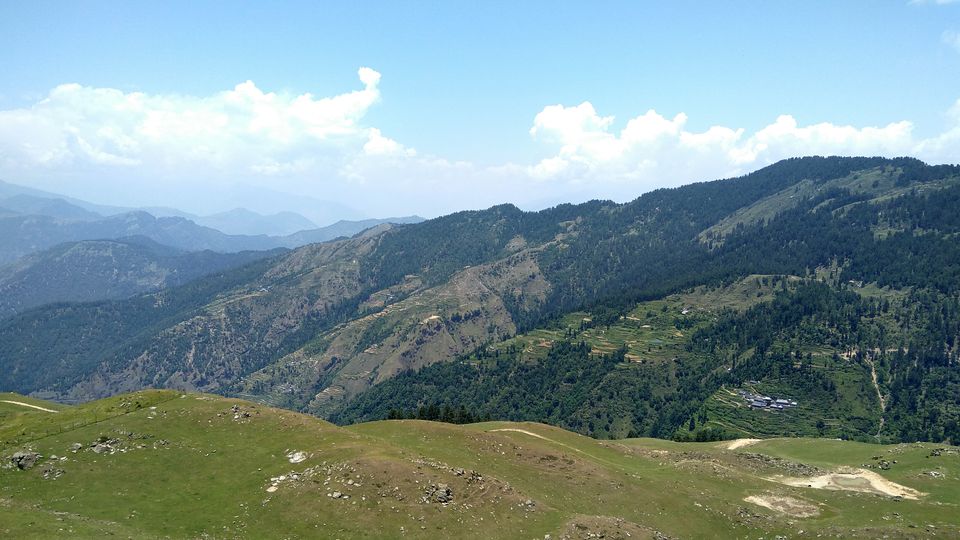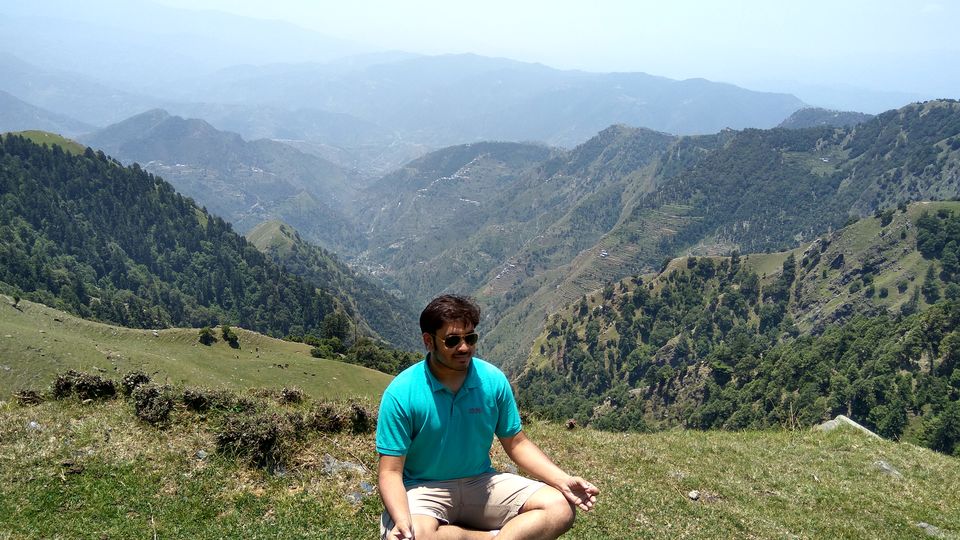 After exploring the lake and the temple we headed towards the peak of Prashar lake in an attempt to catch the panoramic view of the region. We wanted to capture the temple from a height but when we reached the peak we saw something which just made us forget why we came to the peak and got us absorbed in the valley views. On the opposite side of the peak there were a series of mountains which gave immersive valley views and showed foothills as far as the eye could see. We rested there on the peak for some time, explored other peaks nearby and headed down towards the temple again.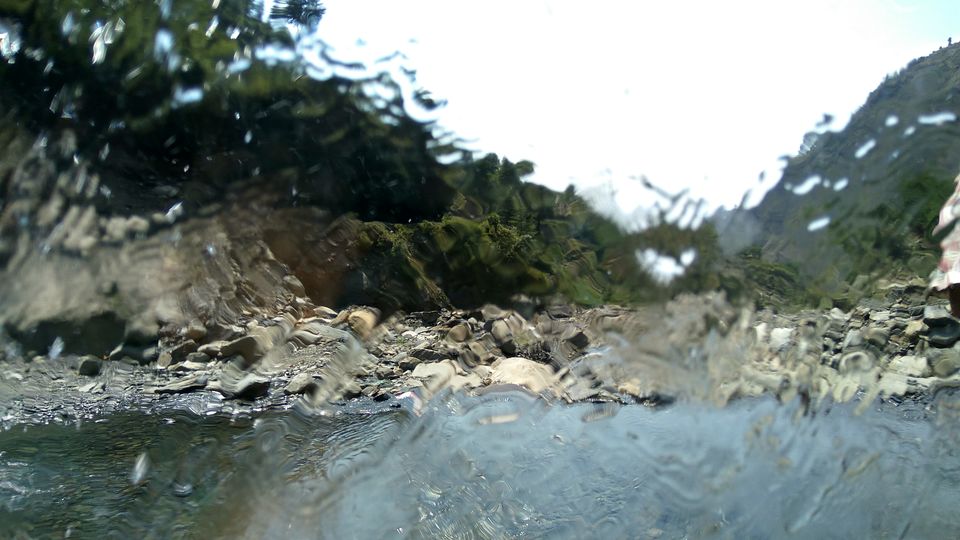 From here, we took our cab and headed back to Bhuntar. On the way back we had to cross Bagi village which was alongside the almost dried up stream. There our driver showed us how the wrath of nature destroyed the whole village in a matter of seconds. During heavy rains this town was destroyed years back by a landslide and now, after all those years people have put in everything to rebuild it and continue their lives in every way possible. It was at this moment that we realized how tiny our problems are over which we ponder like the world has ended while in some different part of the planet, worlds are literally ending and people are still trying their best to continue with their lives.
How to reach:
There are two ways to reach to Prashar lake. One is trek from Baggi village. The other one is taking the road trip from Bhuntar or nearby areas. The road however is only open in the months of June, July and August. Other than these, the roads are blocked because of heavy rains and snow.
If taking the road route, it's advisable to take a cab as your driver will serve the purpose of a guide too. The people there are extremely helpful and always willing to guide you in case you are in need of directions.
Things to carry:
If going by road you won't need anything as there are a few shops on the top where you can get fast food and snacks. A few water bottles should suffice for the trip.
However if you are taking the hike from Baggi village, you will have to pack a lot of stuff for it. And if it's a winter trek, you will have to pack accordingly as the mercury dips pretty low in winters.