It was mid-April and my desire to escape Delhi's sweltering weather was at its peak. After reading about a couple of offbeat places, I narrowed down on travelling to Naggar, a charming Himachali hamlet. In order to reach Naggar, one has to board a Manali-bound bus and get off at a village called Patlikuhal. However, when I went ahead to book my bus tickets, I found most of the Manali buses to be jam-packed. So, I decided to take a bus till Bhuntar and then a local bus from there till Naggar.
Little did I know how this minor decision was to change the entire trajectory of my trip.

Two days later, I took an evening bus from Delhi and reached Bhuntar the next morning. After reaching Bhuntar, I spotted a local bus which was all set to leave.
"Ye bus Naggar jaayegi?" (Will this bus go to Naggar?), I asked the bus conductor.
"Haan, jaldi baitho" (Yes, sit in quickly), he replied in a nonchalant way.
And so, without any qualms I quickly sat down on a window seat and started enjoying the scenic ride.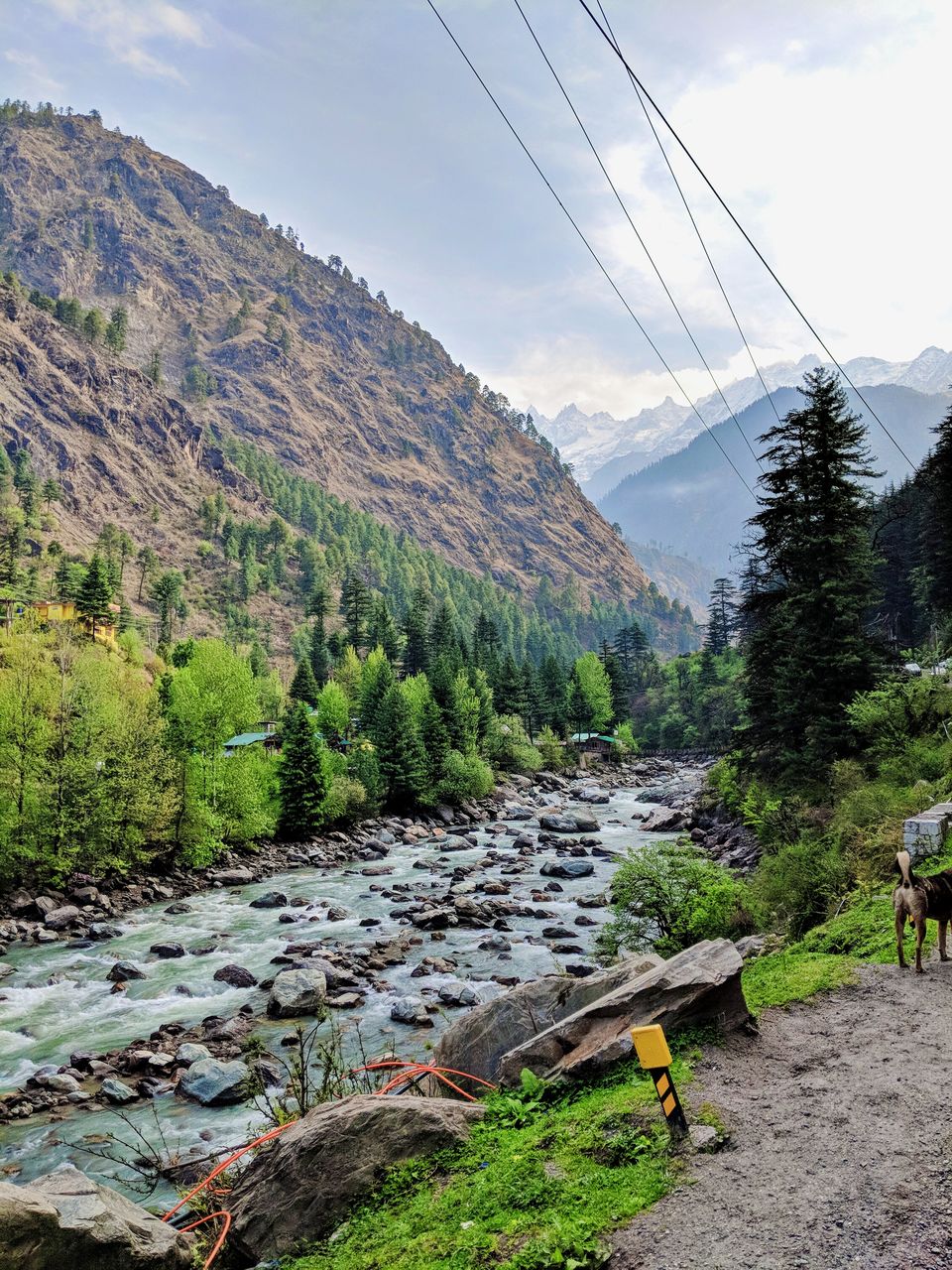 The bus passed many villages whose names were alien to me. An hour later, after realizing my phone had limited signals, I reached out to my co-passengers for Naggar's whereabouts but they were as clueless as I was. Sometime later, the bus came to a complete halt and all the passengers who didn't get off before also got down.
"Naggar kitni dur hai?" (How far is Naggar?), I asked the bus driver.
"Naggar?" He asked incredulously. "Yeh toh Barshaini hai aur iske aage bus nahi jaayegi. Aap galat bus mein beth gaye hoge" (This is Barshaini and this is the last stop. You probably boarded the wrong bus).
I was angry, scared, and mortified all at once. At the bus conductor, at myself and at my phone. The only saving grace was the picturesque environment around me. And, since I had an hour and a half to kill before catching my return bus to Bhuntar, I started exploring my surroundings.
Except for the gushing sound of Parvati River, Barshaini felt like a very quiet town. I passed by a dam and started hiking upwards from where it was possible to see the entire valley.
I had only started exploring when a woman with dark brown hair and hazel eyes, who appeared to be in her late 40's stopped and asked me if I was heading towards Kalga. Somehow, I ended up narrating my whole story to this complete stranger and the next thing I know, I was walking with her to a village I had no idea about.
She introduced herself as Devorah and told me she was from Israel. By the time we reached Kalga, I had really started enjoying Devorah's company.
The more we progressed, the more I started contemplating ditching Naggar and staying in Kalga with Devorah instead. After doing a bit of calculations, I realized I really didn't have much to lose; I did not pay for my homestay in advance and my return bus was from Bhuntar as well. So, I called up my homestay's owners and recited the whole fiasco to them. To my surprise, they were very understanding about it and cancelled my booking at once. I had never been so ecstatic about a failed trip before.
Devorah had not pre-booked her homestay, so we started scouting for our stay.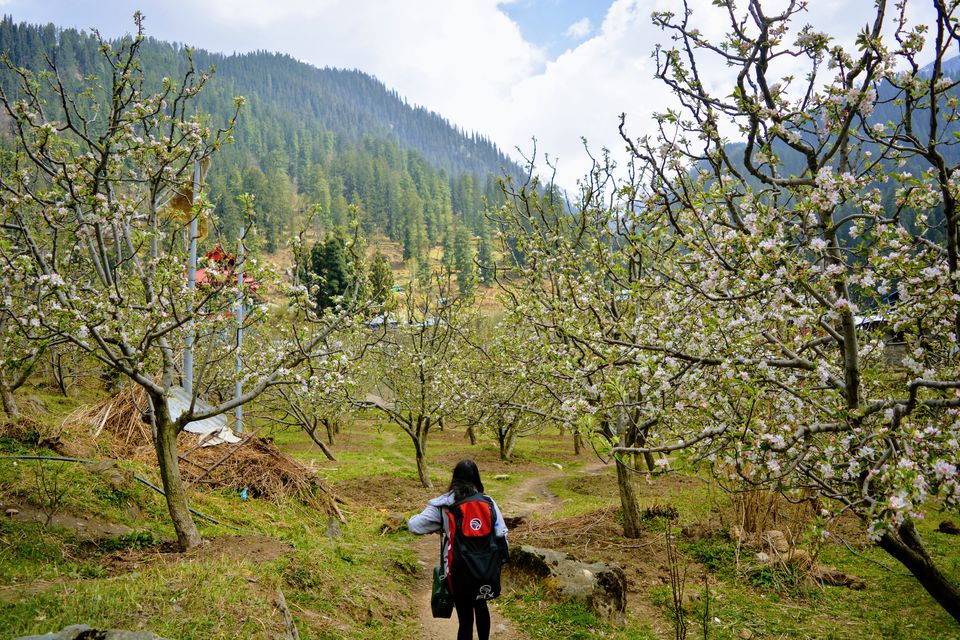 Along the way, we passed by placid horses and were followed by amiable dogs. We stopped at a quaint cafe with splendid hill views and met a cat named Cleopatra. Soon, we found a cosy place that was our home for those two days. We spent the rest of the day talking about life, the universe and everything in between.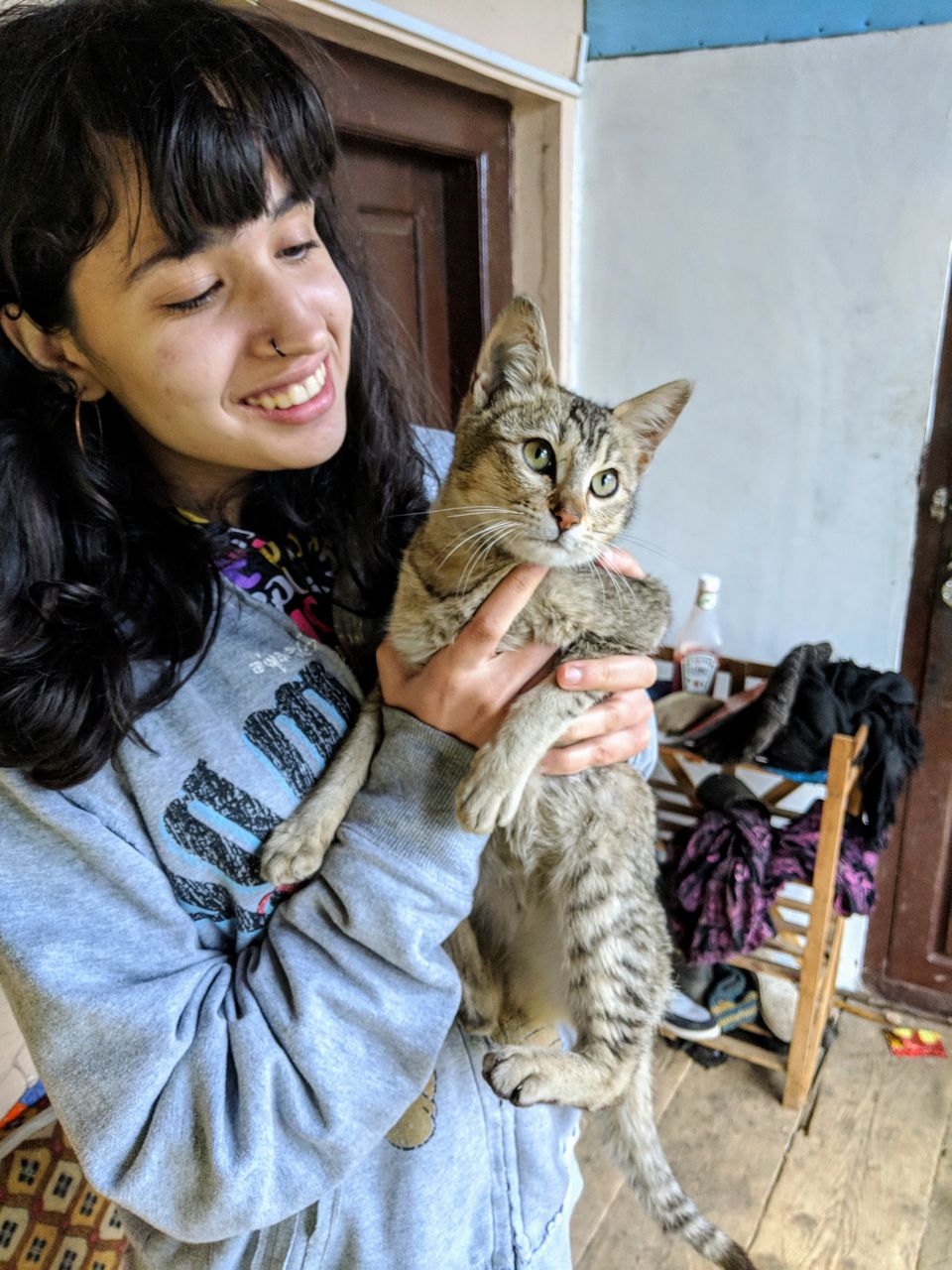 The next day, we hiked to a nearby forest, explored the village, and spent time conversing with the village's residents.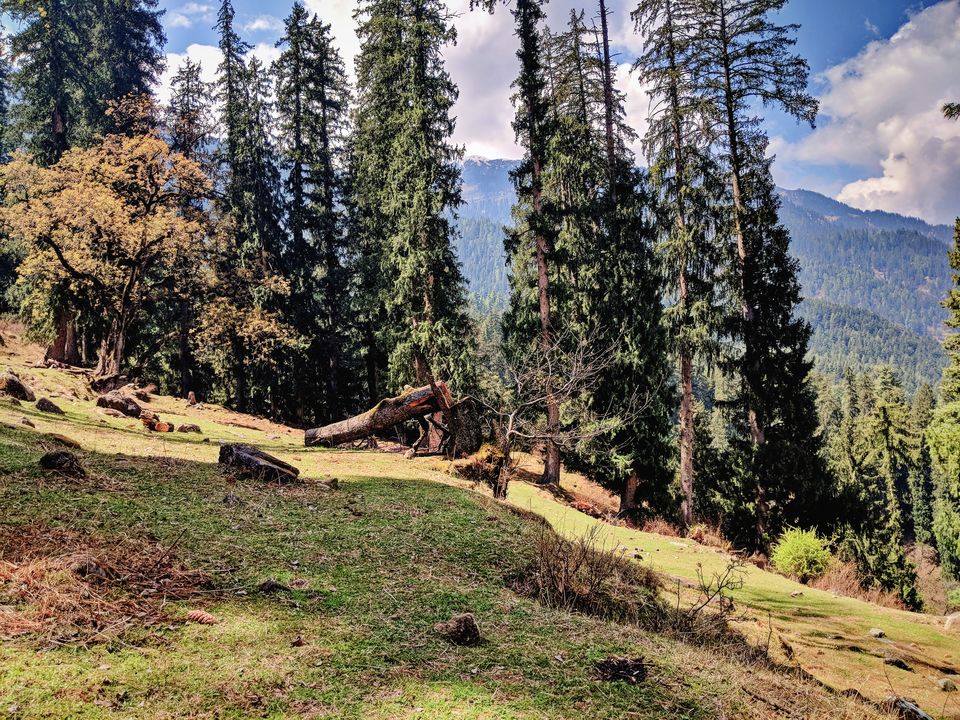 Soon, the day morphed into evening and before we had even realized, it was time to go back home.
Months have passed since I visited Kalga, but the memories are still fresh and imprinted like a tattoo on my heart. I'm still in touch with Devorah and I plan to visit her in Israel some day.
Now when I look back to this day, it makes me wonder how chaotic and beautiful life can be and how sometimes silly decisions can put you on the most exciting paths!
Do you have an equally crazy travel story like my accidental trip to Kalga? Write about it on Tripoto and earn credits to travel for free!
Frequent Searches Leading To This Page:-
kalga himachal pradesh, kalga himachal pradesh weather