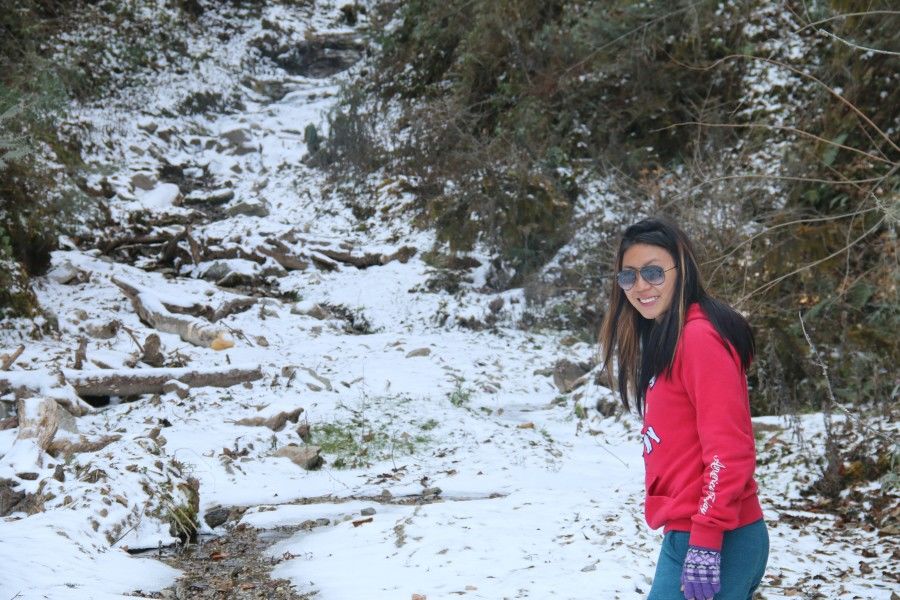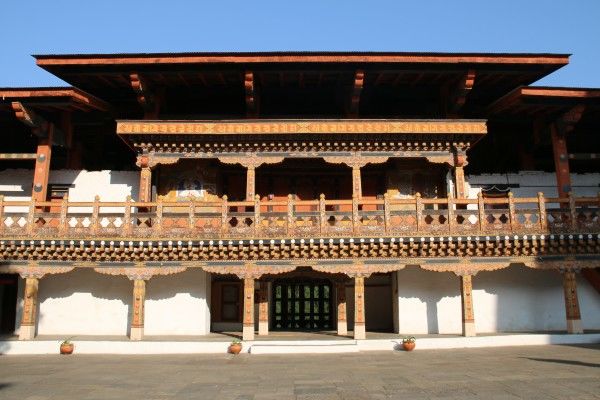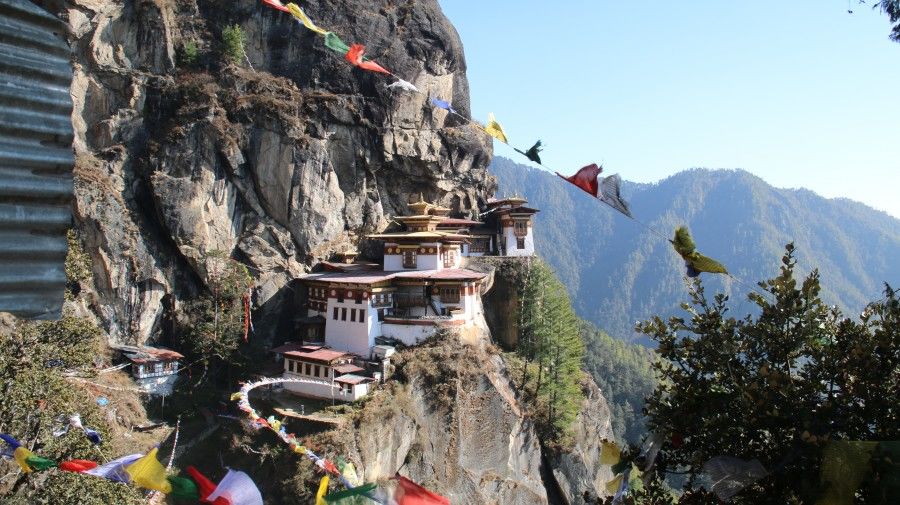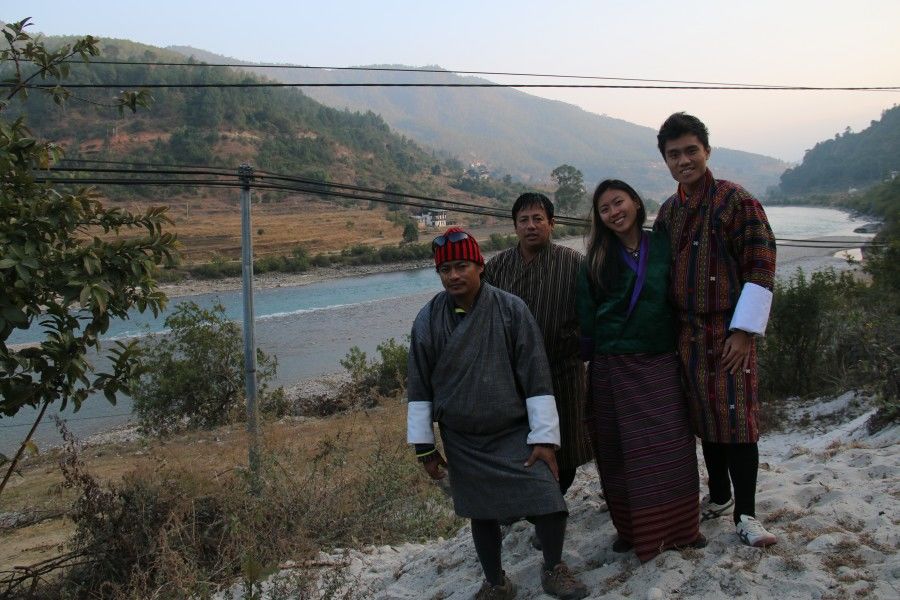 We entered Bhutan through the border gates by India. The transformation was instant. Though India and Bhutan are geographical neighbors, their cultures and landscape and AIR quality are world's apart.
India:DustDirtGrey SkiesPeople everywhereGrey plantsRun down houses made of woodStreet stalls hogging up the side roadsHonkingHonkingsMore HonkingsMost HonkingsMost Most Honkings Honkings-Officially Gone Deaf
Bhutan:Clear blue skiesCloudlessChinese looking people in ethnic wearWhat sorcery is this architecture!?Not a single rubbish in sightThe chill from the wind freezes your aching bone.The pined tree mountains echo a greater wonderBuddha
We took a 6hr car ride from Phuentsholing to Thimphu. We got stopped by policemen along the way for a car check, threw my illegal cigarettes pack(tobacco's banned) in the front seat in a rage of panic. found Vodka in a coke bottle of our Bhutanese friend. Found out we were tourists so they let us go. "But they look like Bhutanese!" Reached my friend's house in Thimphu, got fascinated by their Kerosene traditional heater but couldn't lug it to our room as the kerosene would kill us in the middle of the night. Woke up to amazing views of Himalayan Bhutanese mountains surrounding us. Fell in love with Thimphu, fell in love with Bhutanese. Visited Dzongs and Dzongs and more Dzongs - self built temples that held Monastic Schools, Military Bases and Government Administrations. They believed in history that Man built it in the day and Demons built it at night. Got a tedious meticulous crash course on Buddhism. Got a Bhutanese name blessed by the monks - SONAM TSHOMO. J's is JIGME WANGCHUK, with the last name like the King. We played with the mountain snow. Wore Anup's wife's Bhutanese Kira, took a traditional outfit photo with J and realised it looked like a wedding photo. Felt like puking after realising. Puked in the night. Hospitalised- Free. Discharged. Trekked 8km, 3100m above sea level up Paro mountains to Taktsang Monastery.
Health is like a pet. Treat it badly and it'll bite you, treat it well and it'll remain loyal and faithful in the long run. I realised the importance of keeping healthy only after a gastric relapse. I was (or I thought i was) as fit as a fiddle before my trip as I tried to be fit with my step-cool sports like boxing and yoga. Yet everything crashed and I walked up Paro mountains like a weak ass old lady, panting and stopping halfway and taking frequent breaks. This was depressing. I blamed it on the thin oxygen in the air and little breakfast but deep down I know I've gone as weak as jelly.
On the 7hr ride back to Phuentsholing, Jacob pulled over twice for a barf too. Long car rides were getting on the nerves of our belly. We pulled over by the highway as he did a merlion on the grass. I felt a prompting calling out "Why don't you stretch out your hands and pray?" and then I called out to Jesus for his guidance and journey mercy. And we sat in the remaining car ride better and healed, the both of us. I felt my weakened stomach fix itself from it's state of untouchable to ...... a feeling of hunger.
I got hospitalized for the first time, in Bhutan. Gastric Reflux got the better of me and it made my tummy into a 3min washing machine cycle, throwing up sour water without my permission. Bhutan is the best place to be hospitalised, I walked away with a miracle injection and a week's worth of medication FREE of CHARGE. I love Bhutan.
Frequent searches leading to this page:-
Bhutan trekking package, Bhutan tourism package tours, Bhutan trip itinerary,best travel agents in Bhutan, Bhutan luxury tour, Bhutan luxury travel packages