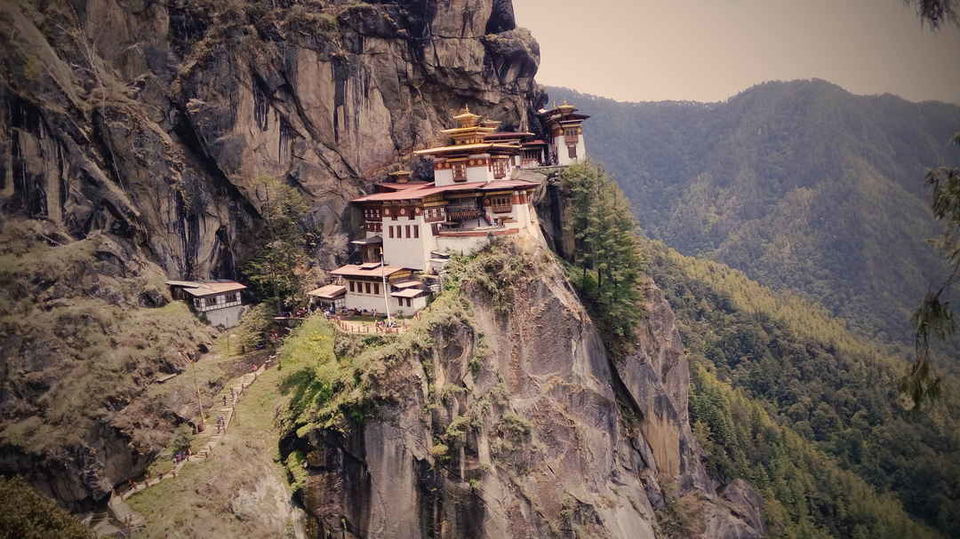 Bhutan might be popular for being the happiest country (and why not since the Government uses Gross National Happiness Index to measure the happiness quotient and well-being of its population) but it also has much more to offer. I personally had few spiritual encounters. It is certainly the place for those who seek spiritual realm; it is also the place for those who love trekking & the thrill of being at the mountain top; it is the place for those who love cheese & wine; & for those who love all things royalty. (This is almost as if I am selling Bhutan).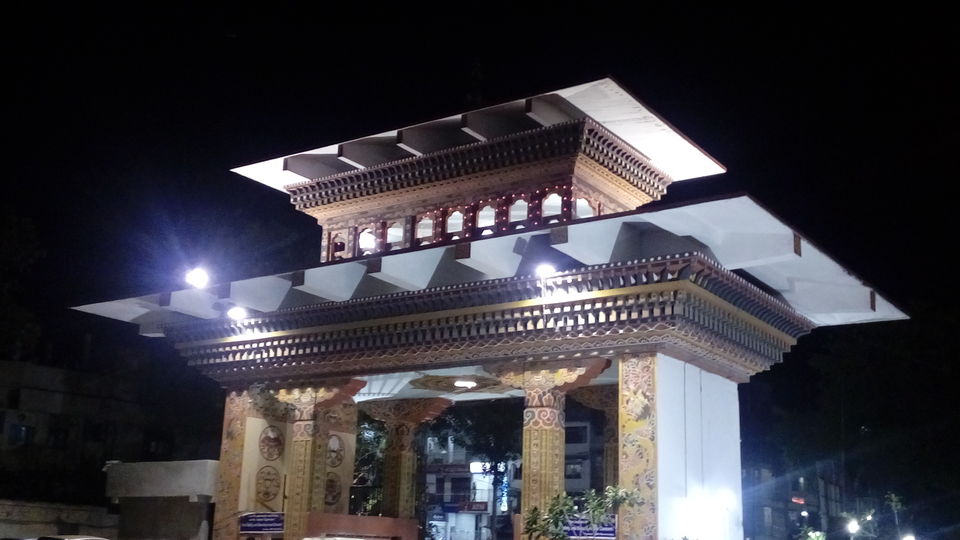 We were four girls who started our journey from Phuentsholing, had opted to hit the road and enter the country through the Bhutan Gate. For those who have time crunch can opt to arrive at Paro International Airport. Phuentsholing is a small town and an entry point for the journey, but one cannot miss the striking difference that the town offers in terms of its discipline, impeccable traffic sense, quiet & solemn streets and 'Takin' – Bhutan's very own wine brand named after their national animal. It takes half an hour of time to finish the formalities for getting entry permit from the Immigration Office of Royal Government of Bhutan. We chanced upon visiting one of the schools situated on the hill top. We were flabbergasted on seeing one particular school kid standing with a 'STOP' sign on the road, managing the traffic of that entire area. Upon asked, the school authorities mentioned that these kids spend their first half of the day learning all these basic manners, chores, civil etiquettes, life skills, etc. No wonder the entire country has such impeccable traffic sense.
After spending a day in Phuentsholing, we left for Thimphu – the capital city of Bhutan. You just can't miss the picturesque sight of the mountains while crossing through them and can't help yourselves gushing over while savouring their local dishes – Ema Datshi & Kewa Datshi (a dish made up of cheese & chilli). We were welcomed by the city quite dramatically. It was raining heavily and there was a power cut in the entire city. The only light being emitted was from the Golden Buddha statue situated up there on the top. I was absolutely glued to that sight – a little scared but still in awe. One gets a lot of options to visit all the touristy places in Thimphu.
- You can hike up to the Heritage Monastery – take some deep breaths in between & experience the calmness;
- Visit the Memoriel Chorten – take some rounds around the Memoriel like Buddists do, even infact catch up with some oldie and learn about their culture & rituals;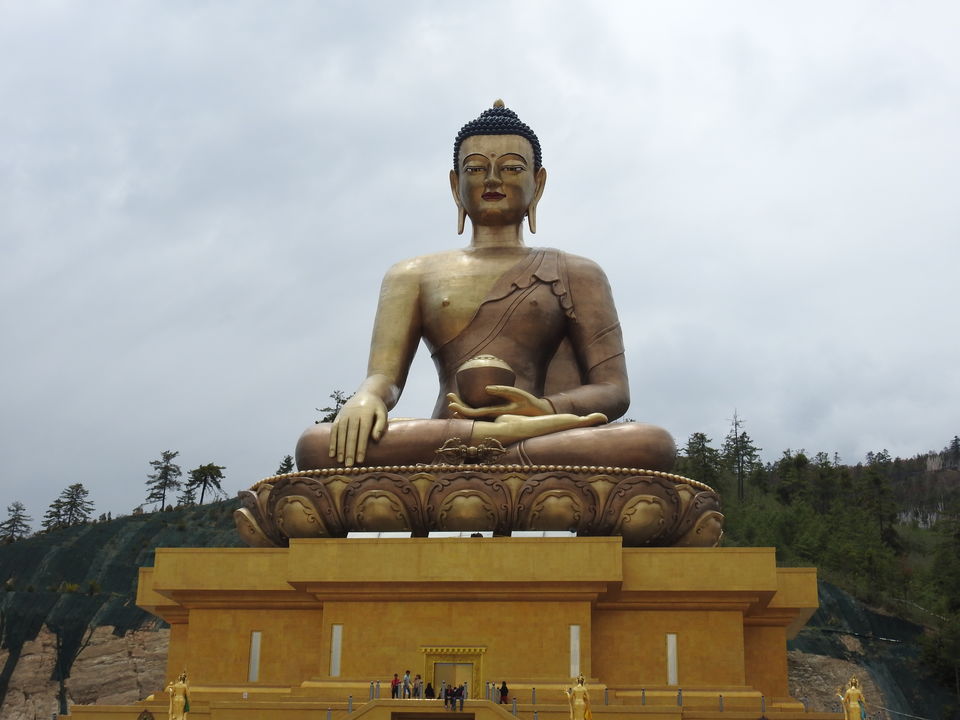 - Unforgettably visit the famous Buddha Dordenma Statue situated at the top of the city – this place is magical, incredible, empowering, & I can go on with very many adjectives (also, this is the place where I had first encountered the higher level of consciousness);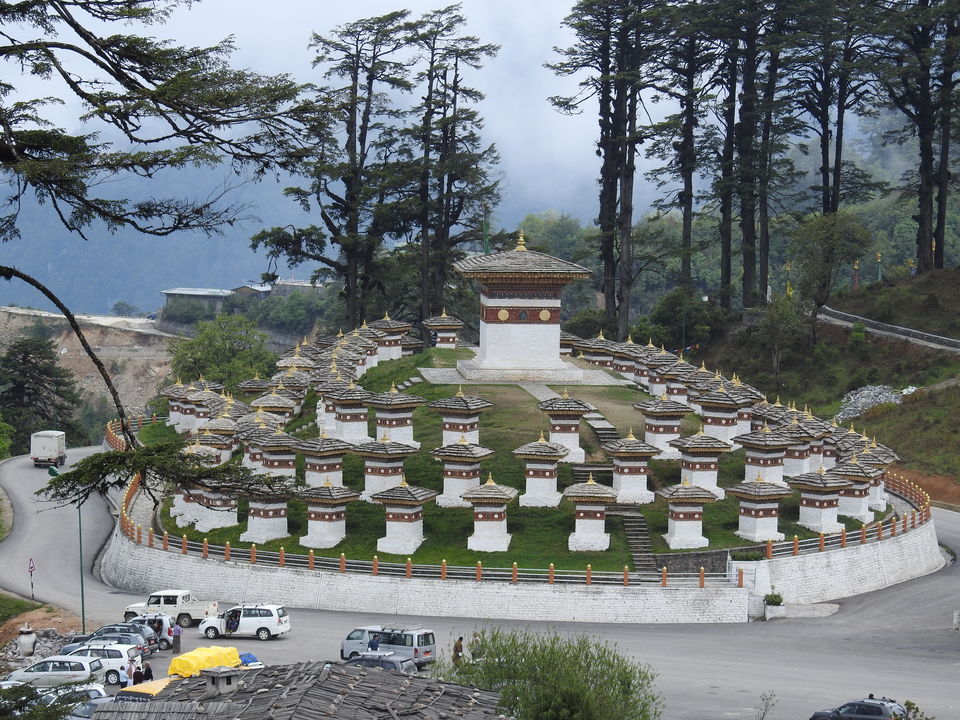 - There are 108 Stupas at Dochula pass – mesmerizing.
- Royal Takin Preserve – the place where you will be lost in the wilderness.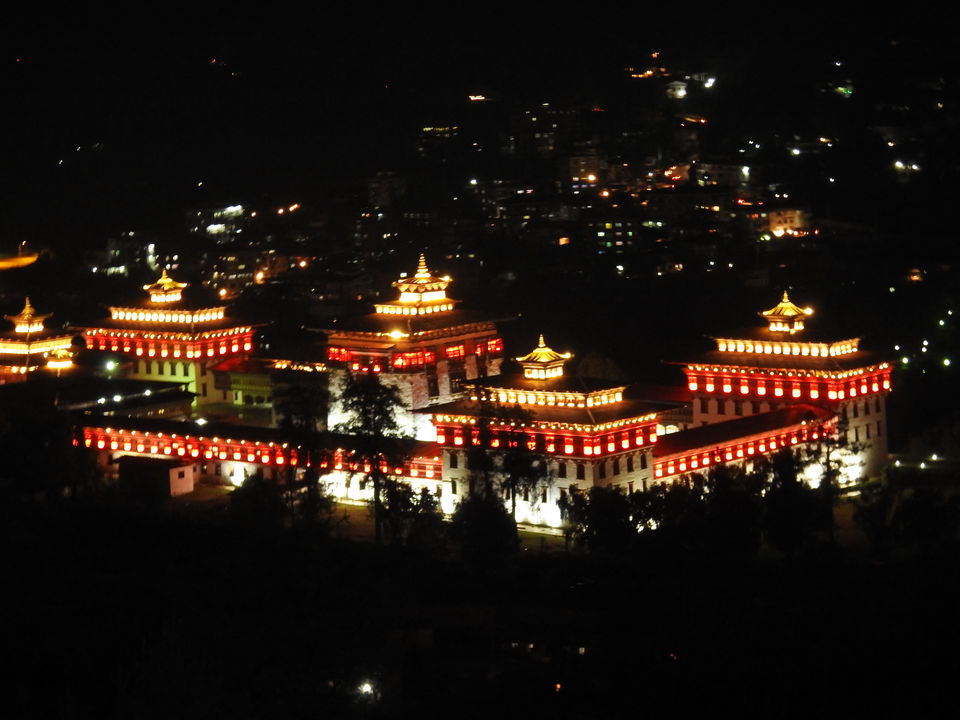 - Tashichho Dzong (the Royal Palace) – A royal procession takes place every evening at 4.30 and after that administrative segment of the palace is open for all tourists.
Thimphu has all touristy things to do, the city is quieter, in order and disciplined maybe the reason being that the Royalties stay there. And to that, we were fortunate to see the Queen of Bhutan carrying the baby prince, pass by in the vicinity of our hotel (the Queen has her own fairytale story – a commoner girl-next-door marrying the King of Bhutan).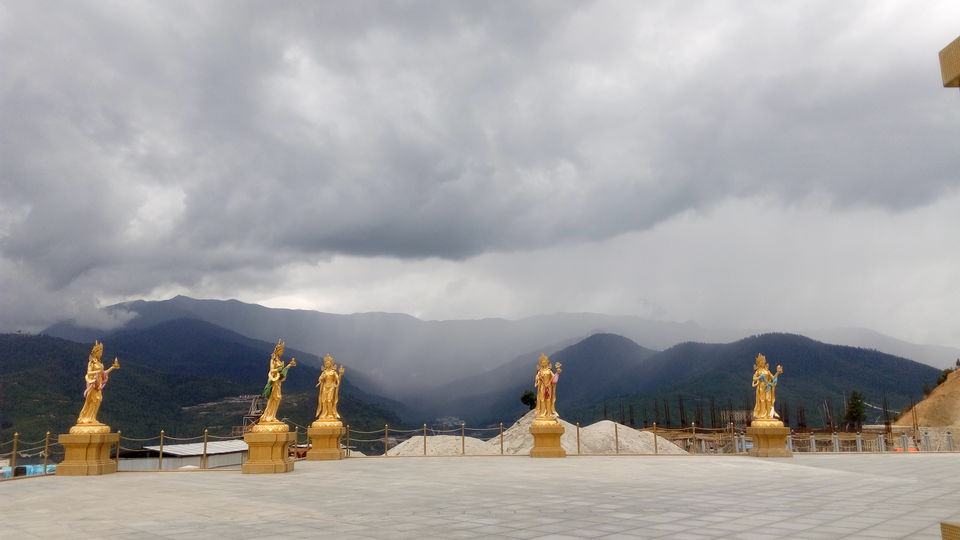 It was our time to then move to Paro – another beautiful city. As per our plan, we had to cross Chelela Pass to reach Paro which was to take an entire day. So we decided to stop at a nearby café – an entire place engraved with wooden pieces of Phallus. (Yes Phallus, something one finds in the whole of Bhutan. Bhutanese embrace it openly & consider it to be extremely sacred). While having our food, we randomly enquired about the surroundings and found out that there was fertility temple known as Chimi Lhakhang. The way to reach there was to cross some 7 rice fields and hike up to another 200 steps. We did because the efforts were worth it. Unlike other monasteries where there are hardly any idols, this one had a wooden phallus decorated in silver to worship. Tales have it that couples who couldn't beget children visit this place.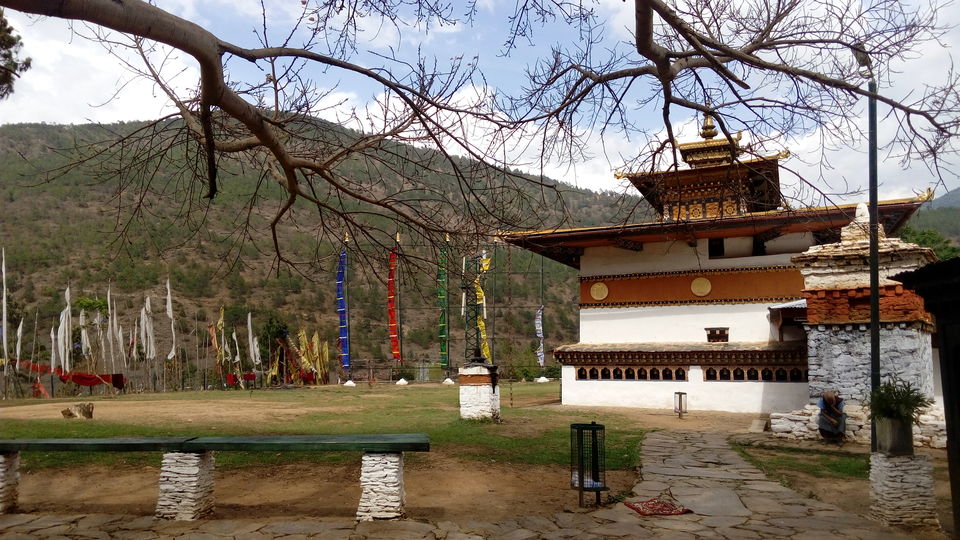 I was exciting to visit Paro only because of the trek to Tiger's Nest/ Taktshang Monastery. There was so much hype about this place and difficulty level of this trek. Tiger's Nest is a monastery carved on a cliff that is 900 meters above the ground level. It's a one day trek up there. When most part of the day goes just hiking up and coming back, the part of the day that you spend in the monastery would stay with you for so many years to come. It was beyond tranquil. The monastery had small buildings within each having its own sacred space for meditation. There was no idols or pictures of deities, nothing, just oil lamps all around. One can just sit there and experience the feeling of oneness (something I hadn't felt before).
After all that trekking and panting and sweating when we returned to hotel, we were invited to some party at the underground club where karaoke was going. Paro had some really fun and modern vibes to it with some cool cafes and clubs around. One can have an extremely leisurely time in Paro. You can either do some cafés hopping or visit the Paro National Museum or just opt to go and visit Chelela Pass - sip a local chai at the highest motorable pass in Bhutan, witness the sunrise and sunset sitting on a mountain cliff amidst the prayer flags and maybe express the gratitude for the wonders, Life has to offer.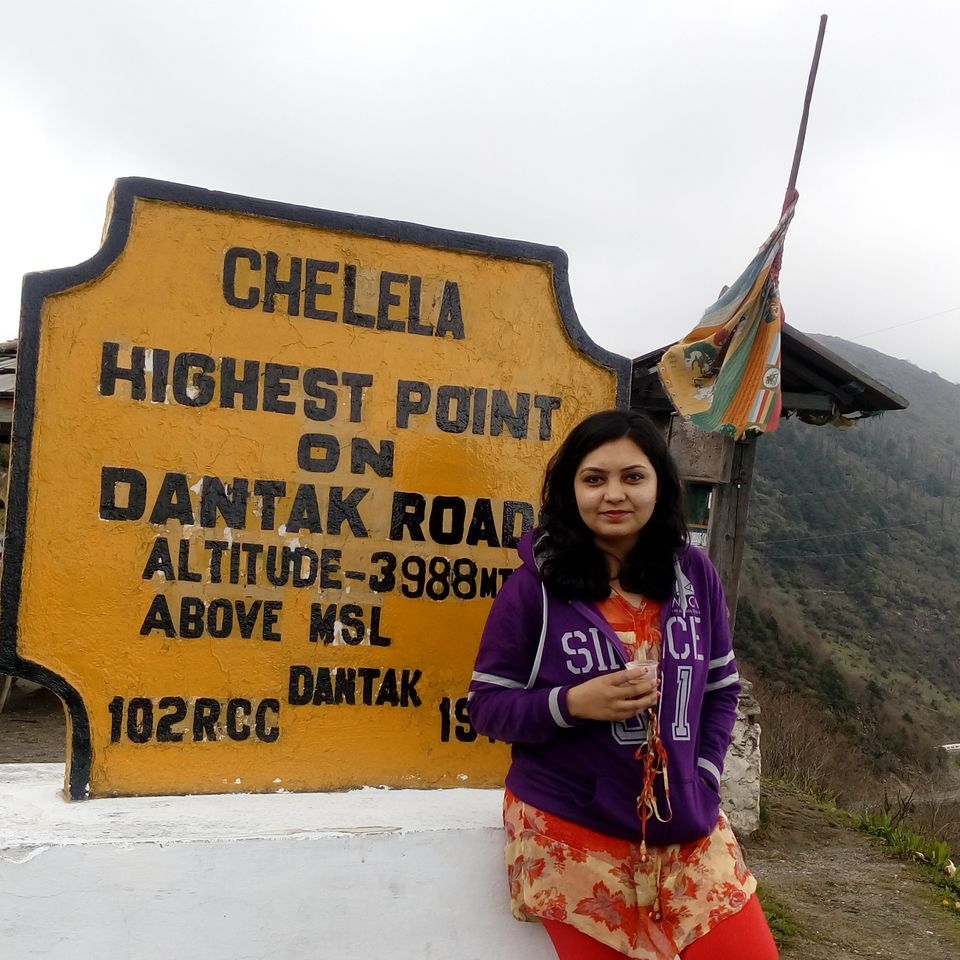 ***