We reached Gurudwara by 6:15 a.m. and since it rained whole night the weather was awesome and sunrise provides an awe-inspiring view of Gurudwara. The place has historical significance and it is a 500-year-old gurudwara, established after the visit of First Sikh Guru, Shri Guru Nanak. Gurudwara is very clean and the best place to enjoy peace with the blessing of Lord.
Bidar Fort
Bidar Fort is the major attraction of Bidar and has gain popularity after the shooting of Bollywood song 'Ishq Sufiyana' from the movie 'Dirty Picture'. Presently, the fort is in shabby condition. Only a few constructions in the Fort are left to admire and witness the historical structure that stands over decades.
There is small museum inside the Fort having a great collection of old heavy locks, wooden gun, some great broken sculpture, and ornaments made out of glass, beads, shells and metal. After this enjoy the beauty of Tarkash Mahal and Solah Khamb Masjid.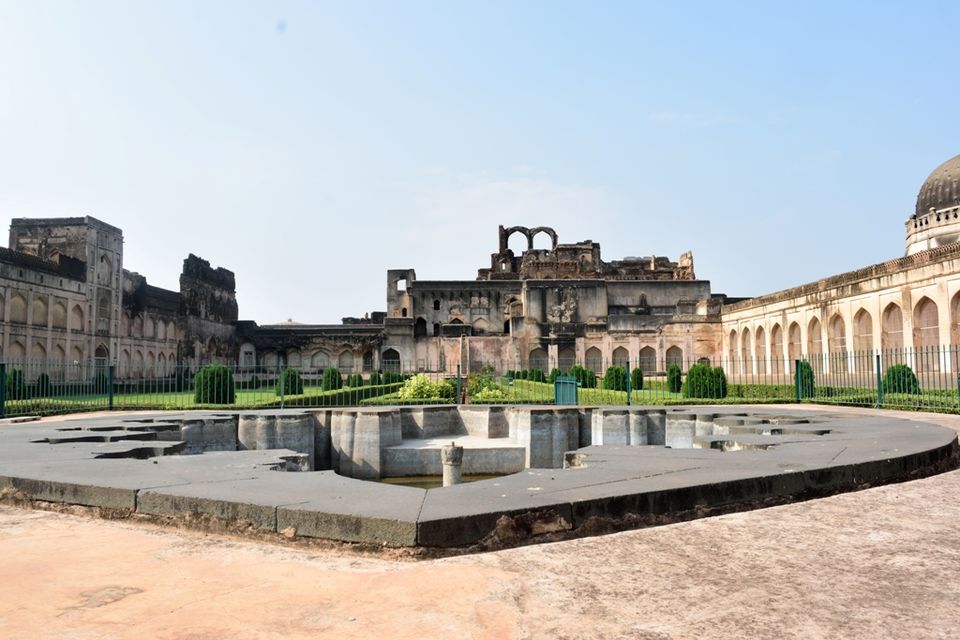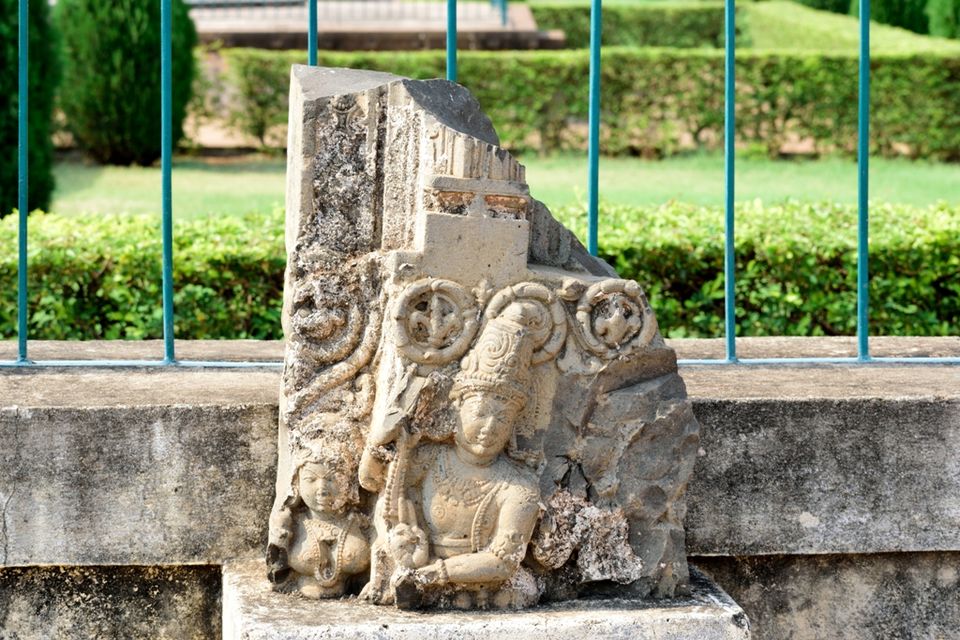 Its Friday and if you are planning to go somewhere in the weekend, then you have a wonderful place to explore the history of Bahamani rulers. Bidar is a city for history lovers, a religious place for Hindu and Sikh as it is a land which has the one of the largest gurudwara of south India and several sacred Hindu temples.
This weekend we plan a short trip to Bidar since it is summer we left quite early at around 4:00 a.m. to reach Bidar by 6:00 a.m. The road to Bidar is too good to drive, we go via Miyapur - Patancheru - Mumbai highway - Zheerabad. There is a toll on the way and since went, by car, there was checking on the border.
Gurudwara Sri Nanak Jhira Sahib
Shopping in Bidar
Later we went shopping for Bidriware, the specialty of Bidar. Bidar is well known for its Bidri crafts - handmade items made out of zinc metal with carving done by silver and finishing is given by special soil found inside Bidar fort. Bidri craft is an example of Persian art and their influence in Bidar. we enjoyed the making of Bidri crafts by workers at the shop - very close to Chaubara clock tower. I shopped some earing and a frame of a peacock. You can also shop Bidricraft in the old city - Hyderabad nearby Charminar.