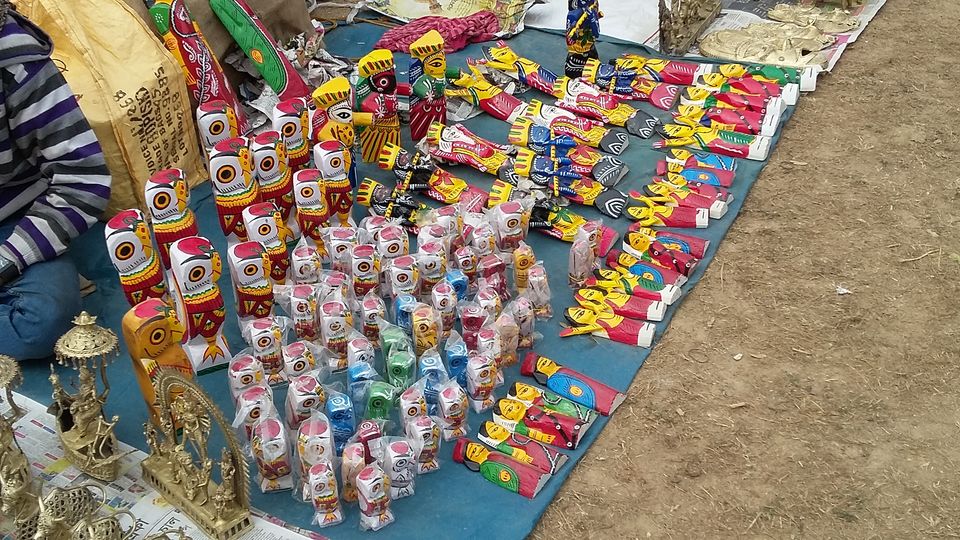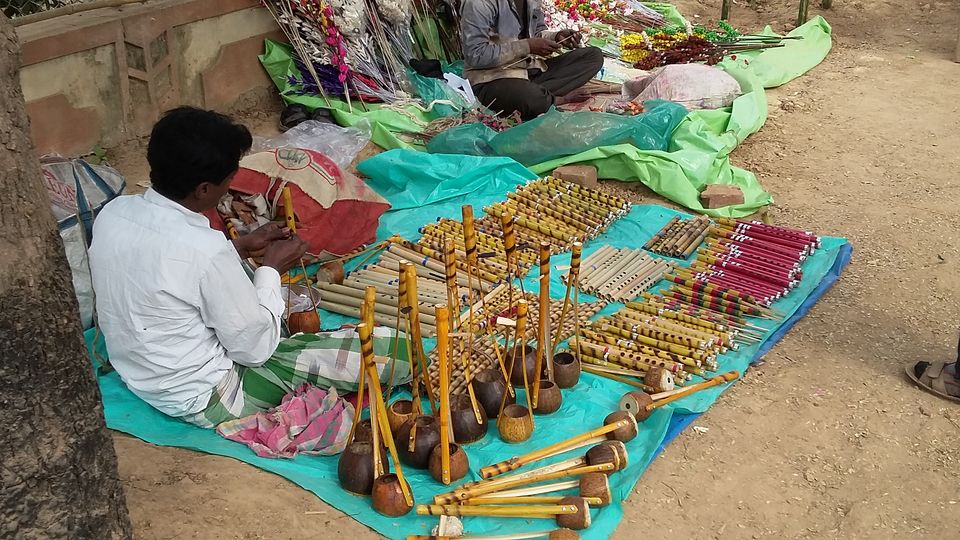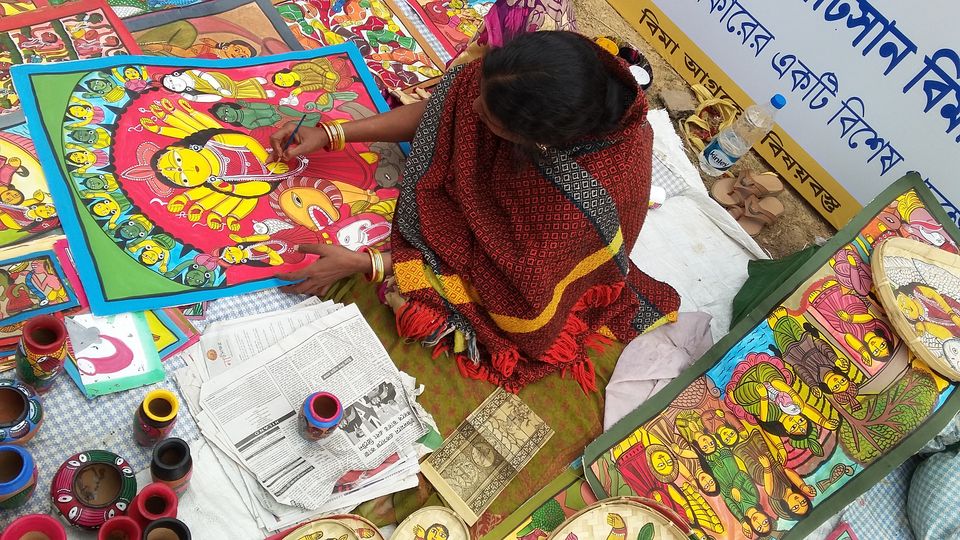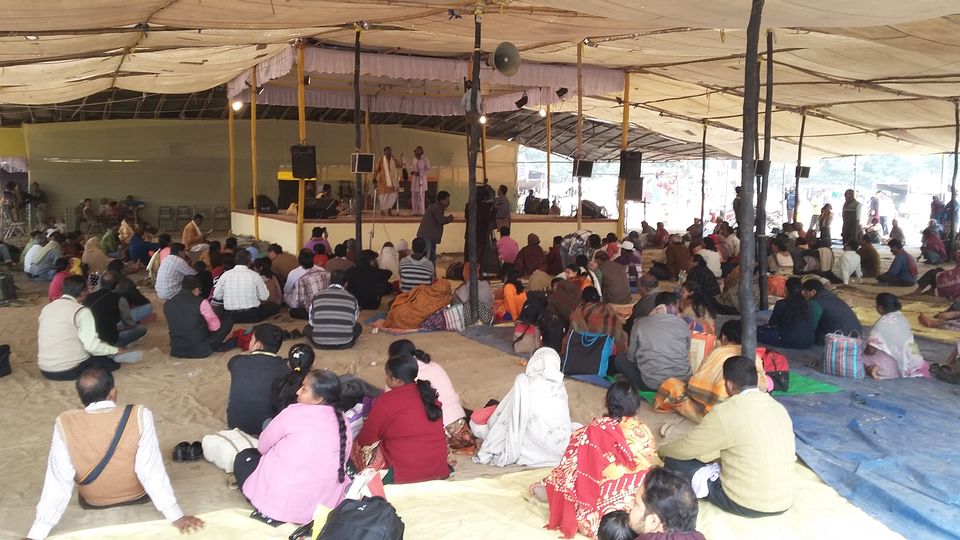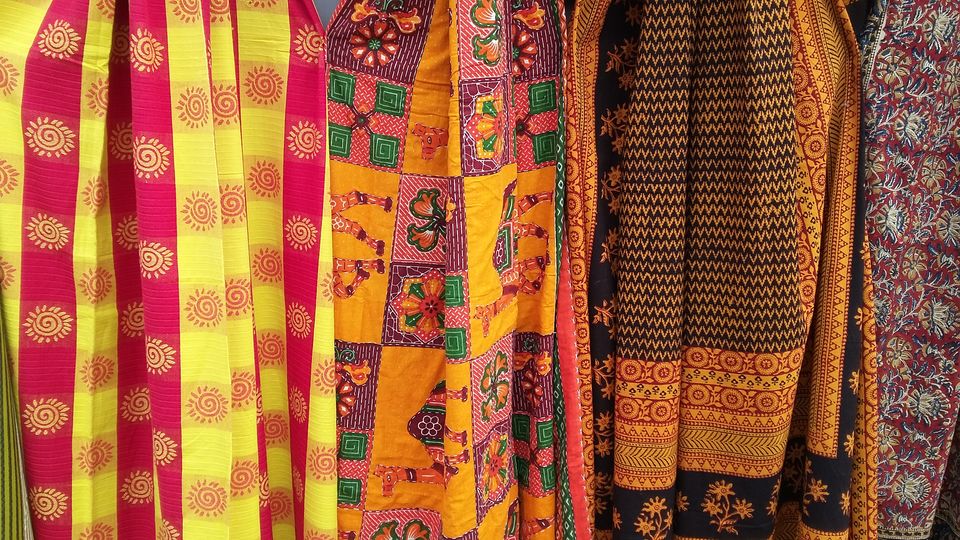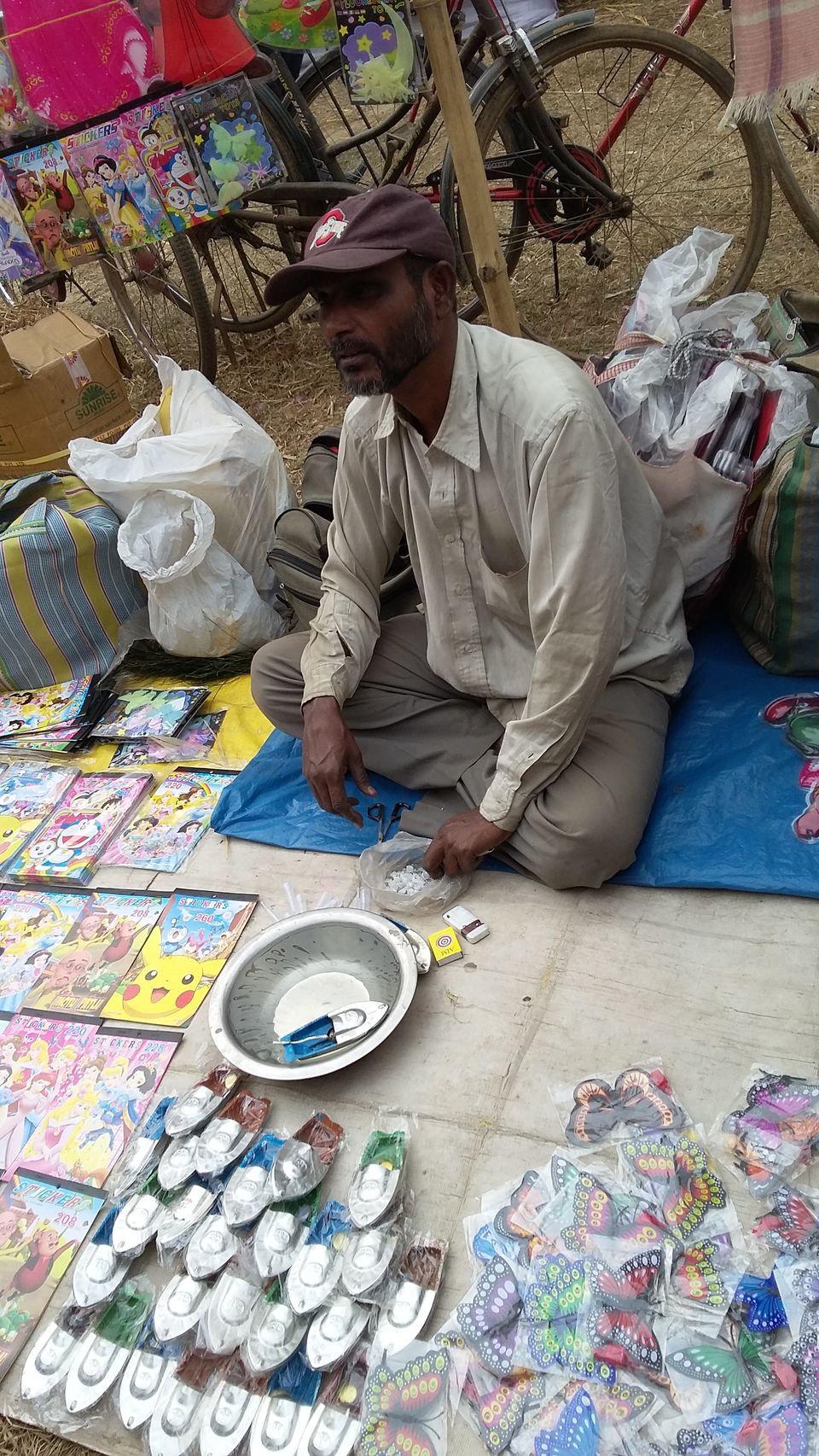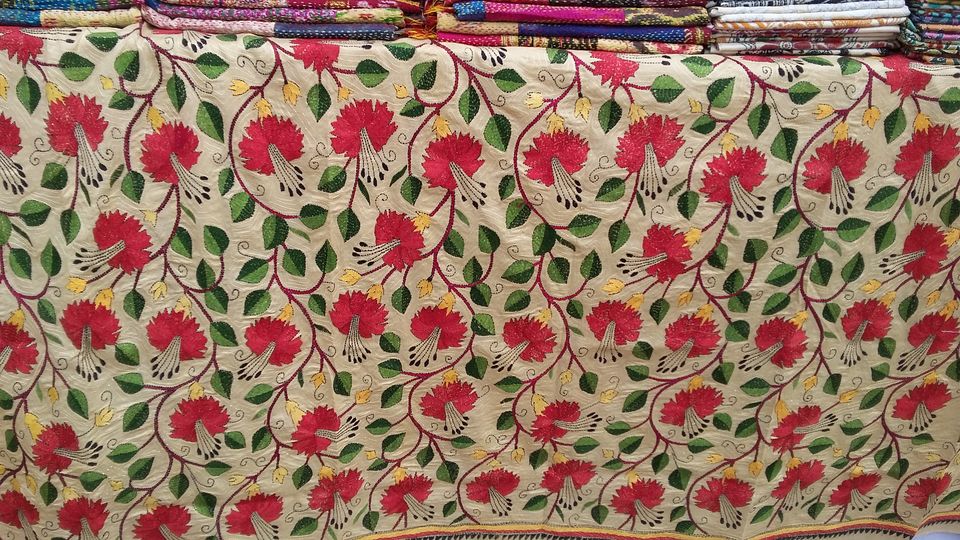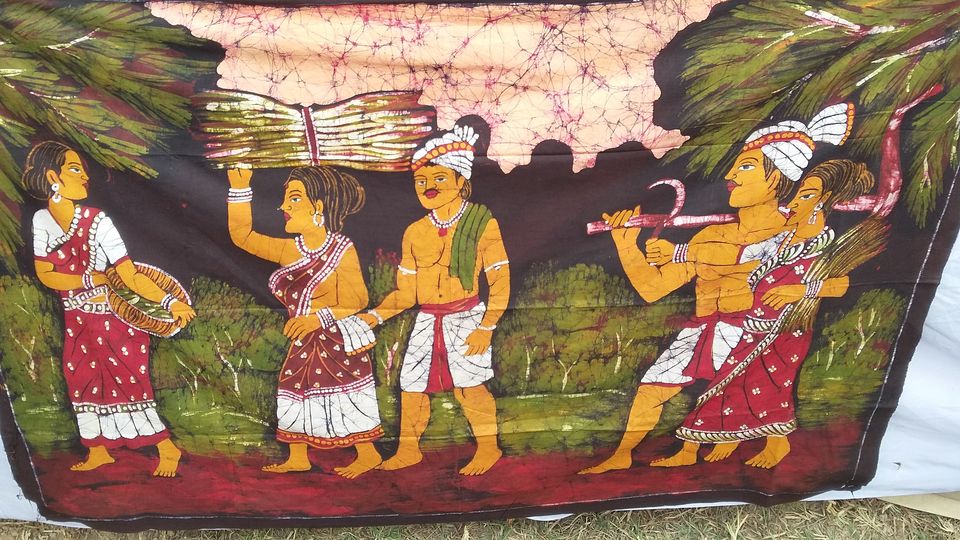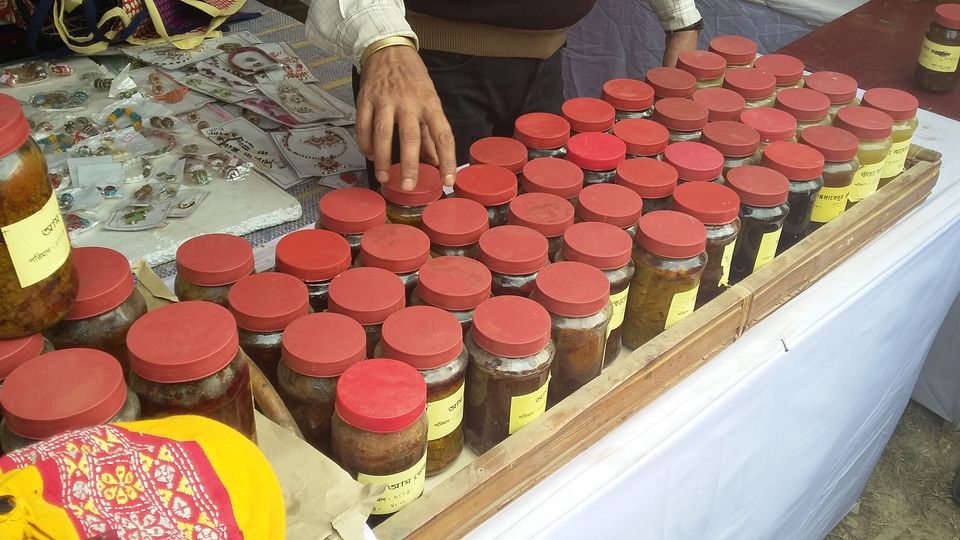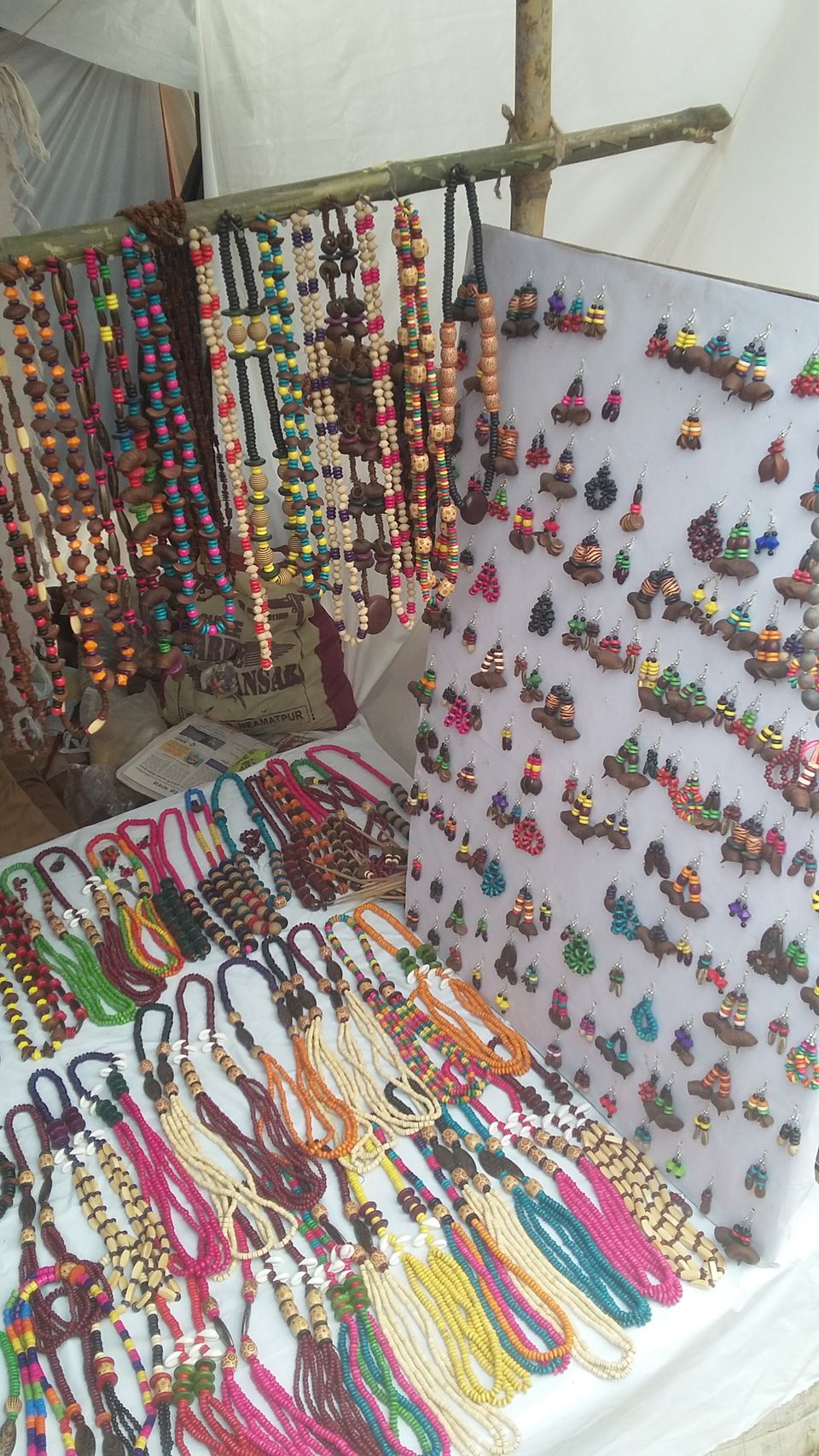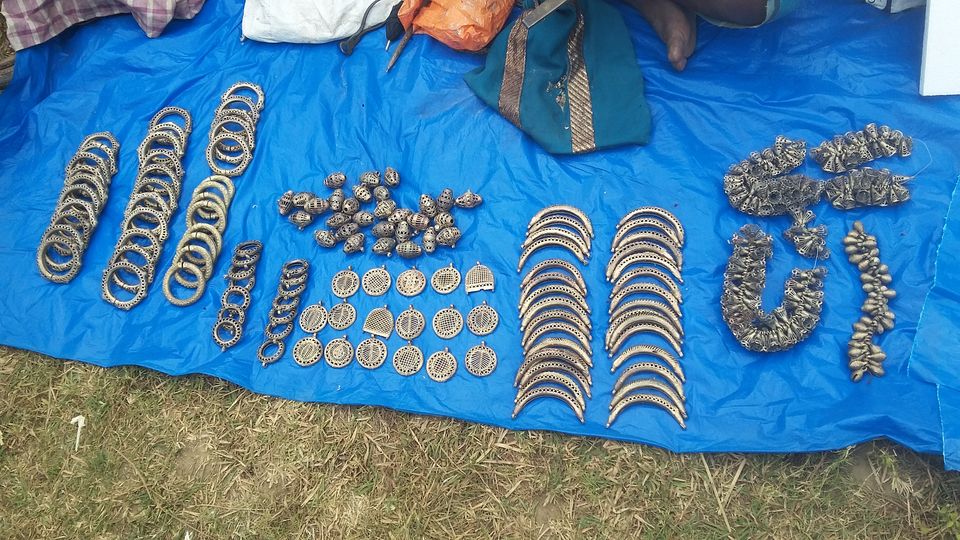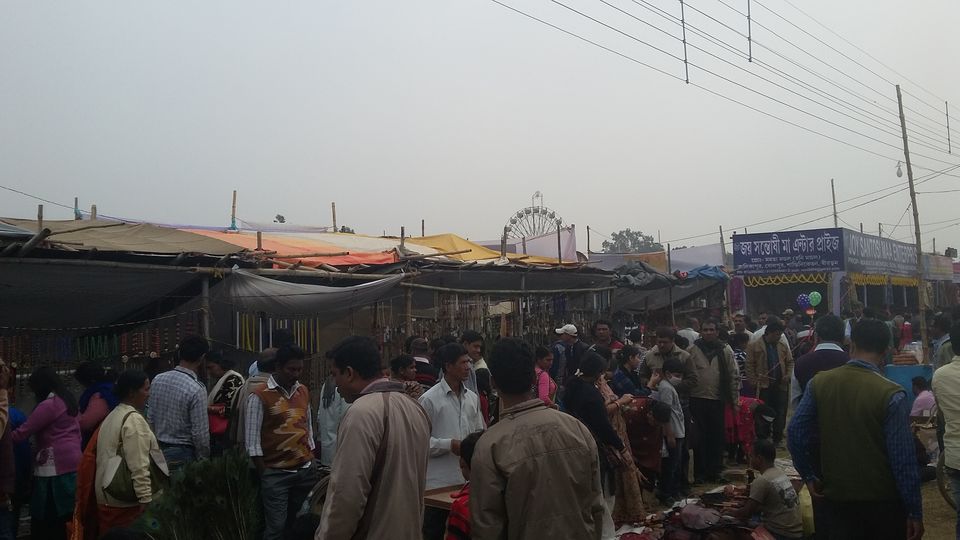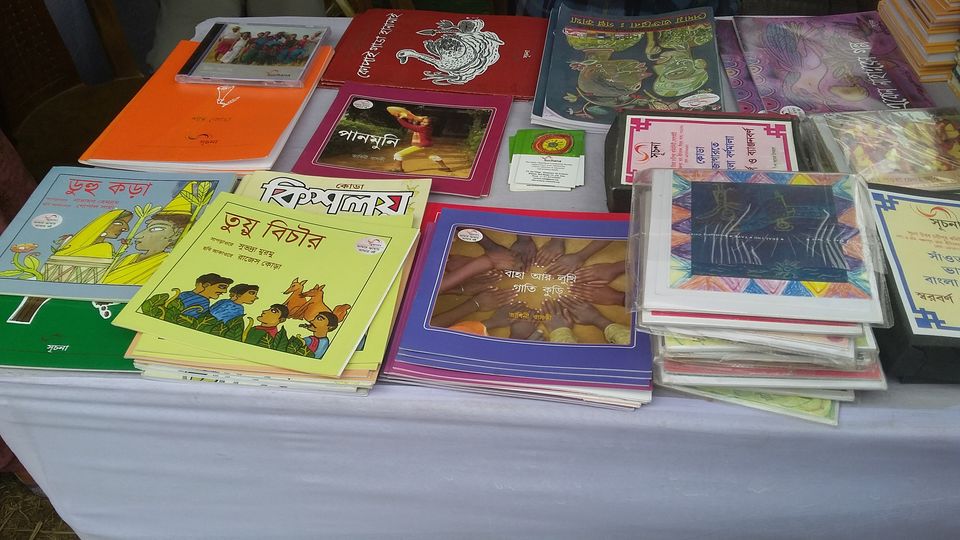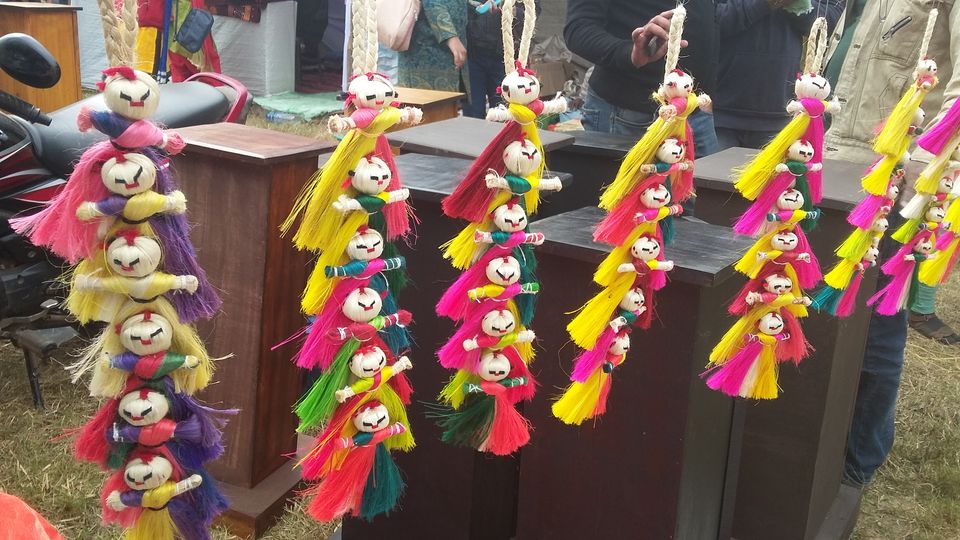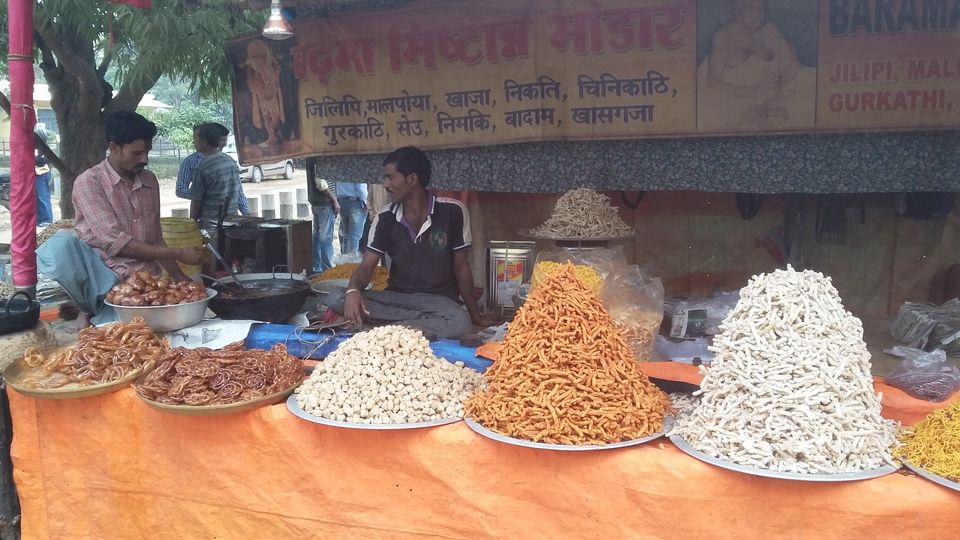 The full link of the article with pictures is here in this link of my blog:
https://roadsreelandfood.wordpress.com/2015/12/26/poush-mela-of-shantiniketan/
Poush Mela is an annual fair that takes place in Shantiniketan.Shantiniketan or Bolpur is famously known as the place where Rabindranath Tagore has established his vision of Shantiniketan( The abode of peace) which later on went on to become a university town when Visva Bharati University was established here. The Poush Mela is held every year for three days starting from 24th to 26 December.The key characteristic of this annual fair is that rural artisans sell their work directly here and folk musicians also perform live. The history of the Poush Mela goes back to 1843 when Devendranath Tagore, father of Rabindranath Tagore accepted the Brahmo creed. A Brahmo temple was established in 1891 and a fair was organized on this occasion in the ground opposite to the temple in the Shantiniketan. Soon this became popular through word of mouth publicity and Rabindranath Tagore made it all the more popular by involving students and teachers of his school and university and made them take active part and thereby making it an important cultural event. Students form groups called Vaitalik who go around singing songs around the ashrama in the morning and a prayer meeting is held on this occasion.
I was fortunate to have witnessed the Poush mela for the first time this year. I had been to Shantiniketan quite a number of times but never was able to visit it during this time of Poush Mela. The experience was really good and unique. Never have I witnessed a fair which has such unique and authentic things to offer. You will get everything here- name anything, books,jewellery,music, musicians, fabric work etc and you will find it in this fair.
The entrance has some food and book stalls. Various kinds of indian sweets like Malpua, Jalebi are prepared and served hot. There are also unique items like Chanar Payesh( a preparation made out of sugar, milk and cottage cheese), Til er khaja ( Thin wafers made of flour having sesame seeds on top and is sweet), Moa( Balls made of puffed rice having jaggery ) and Patishapta( A type of pancake which is popular in Bengal households in winter having a filling made of coconut and jaggery). Stalls selling snacks like rolls, mughlai parathas etc are also there. Also stalls selling various kinds of pickles and sugarcane juice are also very much available.
A range of book stalls also throng the mela grounds. The books written by Rabindranath Tagore are definitely the most popular ones among people. There are also books about tribals and their literature up for sale. You wont get these books elsewhere.
If you happen to love artwork and are very much interested in handicrafts and in buying them then this is the place for you. The unique thing the artists selling their work prepare these in front you. Therefore you would find an artist painting something in front of you using his/her imagination or a person selling handicrafts will make and it as well as sell it from the same place. So as an outsider who doesn't know anything about how these things are made, here you get to know all about what goes into making these beautiful things. Stalls selling Madhubani and Patachitra artwork and designs are one of the unique things found here. Madhubani paintings though are originally from Bihar but artists from there come and sell their work here. The Batik paintwork is produced in Shantiniketan and stalls selling kurta, sarees and other materials made of Batik work are very popular items of sale from these stalls.Another unique thing found here is the Kanthar stitch work of Shantiniketan where the artists come up with unique designs using colourful threads and needlework by hand.
Handicraft items include various showpiece items made out of mud and other materials. Combs, showpiece items etc made out of wood are also common here. Carpets and metal work are popular items also. I could spot Dokra artists doing dokra work which is a popular tribal art form.
Women would have a gala time shopping over here because there are so many options in sarees, dresses, bags ,jewellery etc to choose from and buy and best part most of it is handmade and hence is unique.
The main attraction is obviously the folk musicians and baul artists who perform here on stage. No other fair in India offers this thing. A stage is prepared where these musicians perform and the people listen to them.Also you would find baul artists sitting at various places in the Mela ground singing and playing their instruments.A beautiful thing!
Also you would find iktaras,drums and other such musical instruments also in many stalls.
There are many amusement rides and many stalls selling toys which children will find interest in. You cant be swept back to nostalgia of your childhood as had been my case when I saw one of the stalls selling those small boats which we used to play with in our childhood. I can hardly find these things these days.
Other than this there are stalls by different departments of the government focussing upon the work they do and also has stalls by various hotels and tourism agencies.
A trip to this Poush Mela during this time of the year can serve as a short and beautiful trip.It will give you lessons in history, culture and heritage of this region. Shantiniketan or Bolpur is easily accessible by road as well as rail. It is approximately 160 kms from Kolkata and trains ply everyday in this route. There are huge number of options in homestays and hotels where you can stay. You can also visit the whole university premises built by Tagore and learn about his deeds and life.The road to Bolpur is beautiful lined with tall Sal( Shorea Robusta) trees standing on red soil.
Poush Mela is unique everyway and hence should be visited.